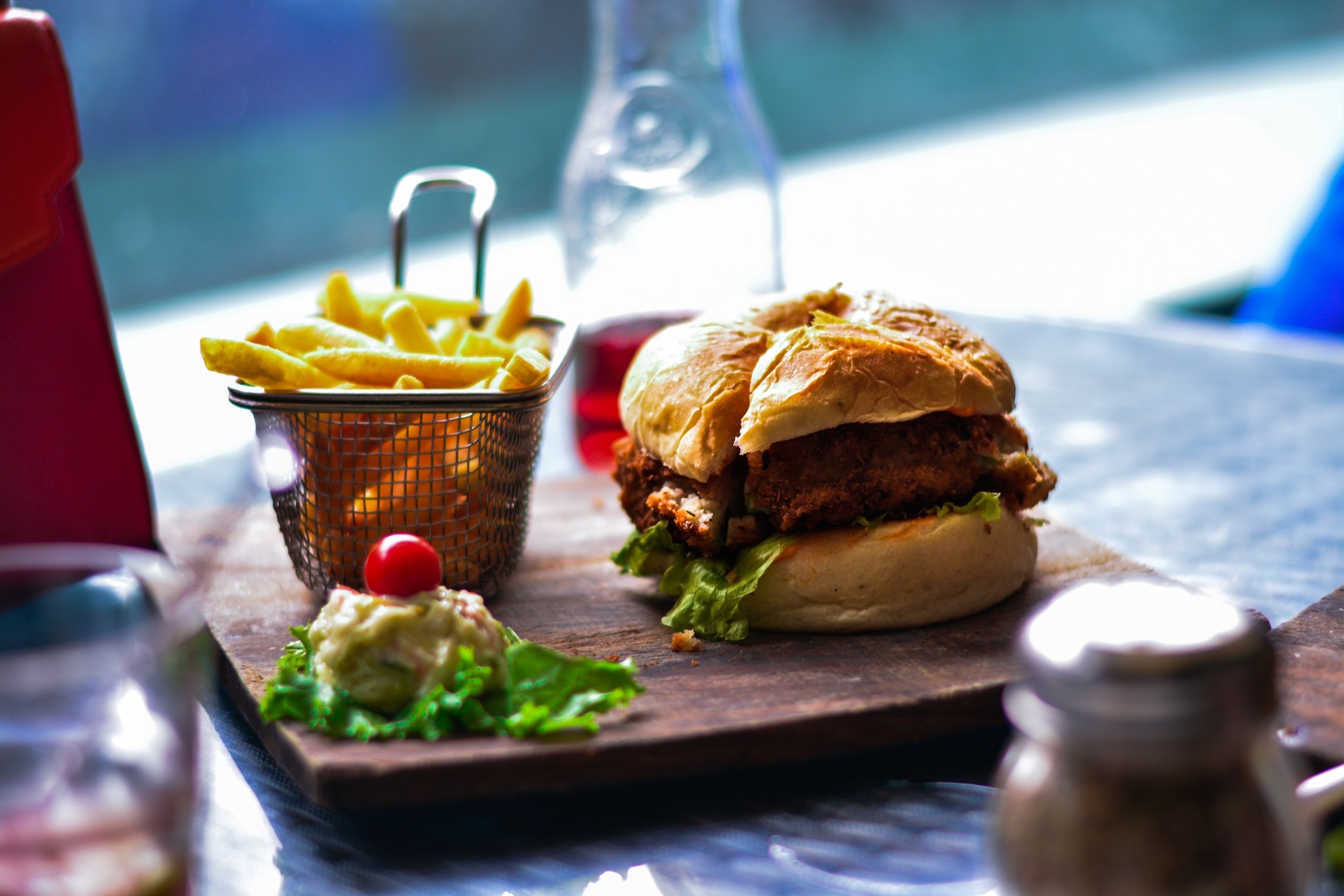 Beyond Dubai's luxury, tourist hotspots, flashy cars, and great infrastructure, it is the culinary scene that truly makes Dubai an awe-inspiring city. With a plethora of top-ranking restaurants offering a diverse range of cuisine, from timeless American cheeseburgers to extravagant 24K gold-plated creations, Dubai has become a beloved destination for food enthusiasts of all kinds.
Embark on a tantalizing journey through the best burgers in Dubai, where hidden gems await those seeking the perfect balance of flavor and elegance. To ease your quest, we have curated a list of exceptional burger spots in Dubai!
Also, check out the Worst Time to Visit Dubai so you don't visit Dubai during the wrong months!
List of 10 Best Burgers in Dubai
We'll be talking about the best burgers in Dubai, and If you're planning on spending a week in his great city, we've put together a complete plan for maximum recreation during your stay there.
Founded by a renowned chef of the Emirates, Faisal Naser, Lento is known for having the tastiest smashed burgers. The word, "Lento" means slow in Spanish, which is the restauranteur's dedication to detailed and thoughtful cooking.
The interior of this restaurant will make you feel like you're in a modern era, as the tables are made from wood and have an exotic black-colored theme, you are sure to be pleased by dining in this burger joint.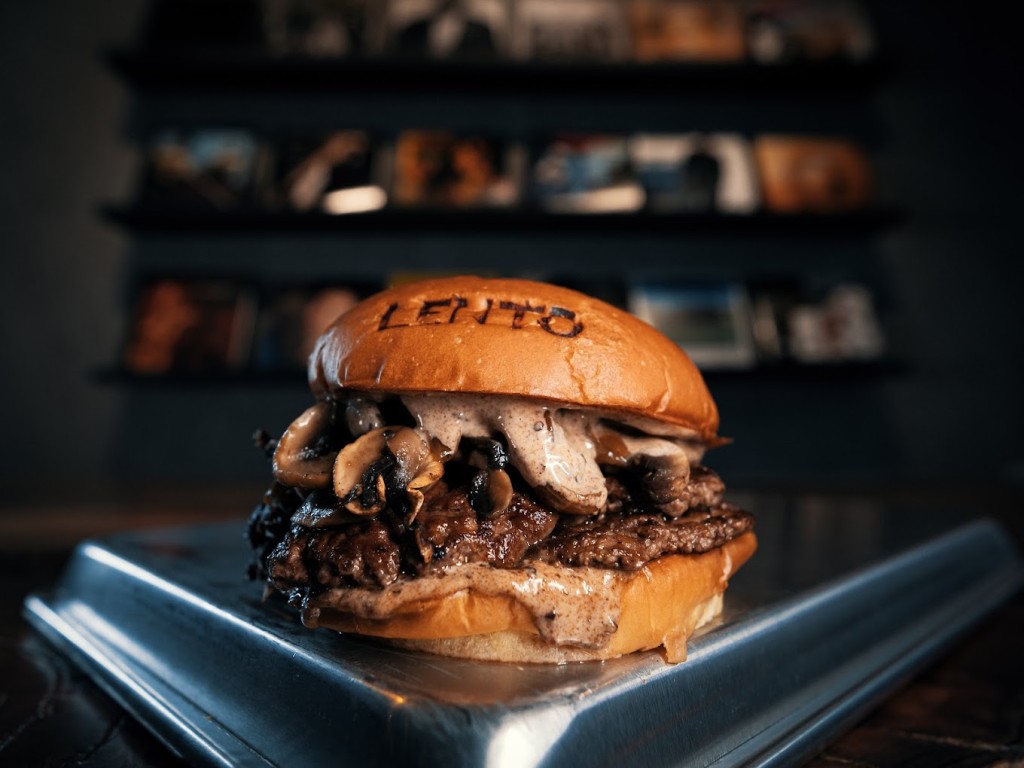 We recommend you try their mushroom and Swiss burger, which is made from an umami-laden spice rub and gruyere cheese, or the honey butter fried chicken. But if I were you I'd also explore new exclusive stuff on their menu, like the new monkfish seafood paella or the Peruvian spiced prawns.
Also don't forget to dedicate extra attention to the dessert section in the menu as well, as Naser's rendition of yuzu salted caramel LENTOAST is his recreation of the classic French toast which further showcases his creativity. And for the brownie lovers out there, try out their six-piece Valrhona chocolate brownies, which, after taking a bite will teleport you to a state of relaxation and bliss, and I'd recommend taking away that feeling with you by taking away some of the pieces to the home!
Hands down, one of the best burgers in Dubai, Started in SoHo in the 80s and 90s, this NYC burger joint is renowned for having top-ranking burgers, massive towering milkshakes, and beers. Located in the grand Dubai Mall, this burger joint brings the NYC street culture and music to the Dubai dining scene, sporting a custom mural painted by a local artist and era-appropriate hip-hop music.
Curiosity piqued about the origins of the name "Black Tap"? Beyond its culinary prowess, Black Tap has garnered fame for its exceptional beer selection. The name itself pays homage to the iconic handles found in craft beer bars, where unique and sought-after brews flow freely.
So, prepare to embark on a flavorful journey where exquisite cuisine and an impressive beer collection converge, making Black Tap a haven for both food and beer enthusiasts alike.
At this point, craft burgers take center stage, with recurring favorites that keep patrons coming back for more. Indulge in the classics like the All-American Burger, or venture into gourmet territory with the delectable Greg Norman Burger. This mouthwatering creation features succulent wagyu beef nestled within a soft potato bun, complemented by the tangy notes of blue cheese, arugula, and house-made buttermilk-dill sauce.
For those seeking lighter fare, burger salads offer a refreshing twist. And fear not, vegetarians can delight in the flavors of a falafel veggie burger, offering a delightful alternative that still satisfies those burger cravings.
The most beloved and award-winning burger that you definitely need to try is their Meryl Streep and CRAZYSHAKE® that blew up on the internet. Don't forget to try their Korean BBQ wings which pack the ultimate punch of flavor.
Similar Read: Finest Places in Dubai for a Weekend Brunch
Nestled within Al Souq Mall, right next to the bustling Umm Suqeim fishing harbor, Meat Me There is a charming joint that revolves solely around the art of burgers. With a prime location offering picturesque views of the sea, this cozy spot boasts a small yet delightful terrace where you can savor your meal.
Inside, you'll find an intimate setting with a handful of tables, perfectly reflecting the joint's no-frills approach. Their menu mirrors the simplicity of the location, focusing solely on burgers and offering just three mouthwatering options to choose from: the classic "Me" burger, the flavorful "Meat Me" cheeseburger, and the juicy "Juicy Double" that exceeds its name's promises.
While Meat Me There may not cater to vegans, it undeniably caters to burger enthusiasts seeking the ultimate meaty experience. The limited selection eliminates the risk of food envy and expedites decision-making, ensuring that you can swiftly indulge in your chosen burger.
One of the unique aspects of this joint is the absence of boisterous waiters vying for attention. This allows the true star of the show—the burgers—to shine. Expertly seasoned and carefully crafted, each burger comes adorned with a medley of fresh ingredients, including crisp lettuce, juicy tomatoes, tangy pickles, and a special sauce that adds an extra layer of flavor.
As for the side dish, the straightforward "Me" fries, lightly salted to perfection, are a natural choice that beautifully complements the main attraction. However, for those craving a more indulgent option, the "Chizu" fries are loaded with two varieties of cheese and two types of onions, taking the taste experience to new heights.
Meat Me There celebrates the beauty of simplicity, allowing the quality and flavors of their burgers to shine through. With its scenic location, cozy ambiance, and simple menu that leaves no room for disappointment, this joint is a must-visit for burger aficionados seeking a deliciously straightforward dining experience.
Breakfast Experience in Dubai: Best Breakfast in Dubai: Guide to Top 5 Best Spots
Dubai's burger scene stands out as one of the most competitive and dynamic in the world, with an abundance of sellers boasting an array of secret sauces, both locally crafted and internationally acclaimed. Amongst the fierce competition, Pickl has made waves, emerging as a formidable burger joint that is rapidly making its mark across the region.
Originating in Dubai's vibrant Jumeirah Lakes Towers and expanding its reach to various neighborhoods in the UAE, Pickl's rise to prominence can be attributed to one simple factor: its ability to create downright amazing burgers.
The ambiance at Pickl is calm and chill, with a straightforward ordering system where you place your order at the countertop and receive a bell to alert you when it's ready—a testament to the efficiency of the Pickl team. However, it's the menu that truly captivates. Prepare to be blown away by a tantalizing selection that includes indulgent cheesy burgers, monstrous Impossible burgers, and their iconic, towering milkshakes, which were introduced to the UAE market by Pickl for the first time.
When it comes to sides, Pickl takes pride in their outrageously loaded fries, generously topped with irresistible additions such as bacon and jalapenos. The double chuck patty sliders, nestled within soft potato buns, showcase the culinary team's liberal use of their secret sauce, adding a burst of flavor that elevates each bite.
In addition to that, the chicken sando deserves nothing but praise. This audacious creation lavishly spills over in every direction, featuring a sizable, crispy fried chicken cutlet that stands among the best you can find. And let's not forget about their secret sauce—the "comeback sauce"—which lives up to its name, delivering a burst of tantalizing flavors that keep you coming back for more.
Pickl has undoubtedly set itself apart in Dubai's fiercely competitive burger landscape, captivating burger enthusiasts with its exceptional offerings, innovative menu, and unwavering commitment to crafting memorable dining experiences.
Like seafood? Check out the Guide to Finding the Best Seafood Restaurants in Dubai!