Over the years, Dubai has earned a reputation as a global hub for numerous aspects including cutting-edge technology, luxury, and convenience. Gold Souk, opulent shopping malls, and the one-of-a-kind Palm Jumeirah further add to the Emirates' allure for tourists. Dubai has an abundance of skyscrapers, including the tallest building in the world — The Burj Khalifa.
The Complete 7-Day Plan for Tourists in Dubai
Although the most well-known things to do in this beautiful location may set you back a pretty penny, Dubai is a fantastic place for people on a medium budget who still want to see the sights and experience the local culture. The Emirates of Dubai is filled with free or low-cost activities for tourists, such as aquariums, markets, fountain performances, and desert bicycle tours.
Here's a comprehensive itinerary for the best possible vacation while you're here, assuming one has a mid-range budget. If you are trying to decide which airline to use for a flight to Dubai, you might find it helpful to compare the 3 major gulf options with our guide specifically designed for that purpose.
Similar Read: The Finest Gyms in Dubai.
Day 1 — Visiting Dubai's Major Sights Upon Arrival
After arriving, get some rest so that you can see everything the area has to offer.
Start your first day by visiting The Dubai Mall and The Burj Khalifa, two of Dubai's most-visited attractions. A trip to The Dubai Mall should be on top of your list for shopping in Dubai. The Dubai Mall is the second-biggest shopping center in the world after China's, and it also houses the world's largest aquarium. In front of the Aquarium, where you can view its perimeter, you can capture some truly Instagrammable snaps. Although entry to the Dubai Aquarium and The Burj Khalifa may set you back quite a bit, you can save money by purchasing a combo ticket. The Combo Ticket prices begin from $66.70.
You should check out the Underwater Zoo as well. Going through its underwater tunnel, which is 48 meters in length, is an out-of-this-world experience. The aquarium is directly across the street from a massive Candilicious store.
Take your kids on the road with you, and make sure they get to pick out their favorite candies. At several stands near the mall's exit, you may rent traditional Emirati clothing and take photos for roughly 100 AED ($27) as you prepare to leave. The food in Dubai is truly exceptional. If you are truly craving a Middle-Eastern experience, we recommend visiting Al Hallab or Awani. The average cost of lunch at restaurants in Dubai Mall is about 40 AED (10 Euro / 11 USD).
You may see the spectacle for free at the lake's restaurants and the nearby Apple Store, for as little as 50 AED at a lakeside restaurant, or for as much as 100 AED by taking an abra ride around the lake at night. The performance is best seen at night, so plan accordingly. One of the most incredible ways to take in the breathtaking Dubai Fountain Show is from the comfort of a boat on the lake at night. Considering the event is offered at no cost, it quickly becomes one of Dubai's most popular destinations. The day-to-night dancing fountains are the next visit for the night which are held at intervals of 30 minutes from 6:00 PM until 11:00 PM. You can visit here before dining out.
You have probably taken hundreds of photos of the Burj Khalifa during the day. Now it's time to ride the elevator up to the 124th and 125th floors of the world's tallest building. Even more impressive is the sight at night, when the lights of the city's skyscrapers create a surreal atmosphere. It's a fantastic way to appreciate the city's towering skyscrapers and chaotic atmosphere.
Not only that, you can climb even higher! 555 meters above the earth, on the 148th level, is the world's highest observation deck. At The Top Sky (148th floor), the entrance is 500 AED (135 USD) for each person, while entry to The Top (124th floor) ranges from 125 to 200 AED (35 to 55 USD) per person, depending on the time of day.
But if you don't want to shell out the cash for entrance to the viewpoint, you still have one option. At.mosphere, the Burj Khalifa's 123rd-floor eatery, is available to the public. It's the tallest restaurant on the planet. Traveling here is only recommended if you have a significant budget. The price for a two-course lunch is 450 AED (120 USD) and a three-course lunch is 600 AED (160 USD). While that is extremely pricey, it's not so bad of a deal when you consider that you'd have to pay between AED 125 and AED 500 simply to visit the observation deck.
Day 2 — A Day in Dubai Marina
On your second day in Dubai, we advise visiting the Dubai Marina region, an artificial canal city. By using the DAMAC Properties Metro station, you can reach there. The excellent 7 km (4.3 mi) long Dubai Marina Walk runs alongside the canal in the Dubai Marina District. Luxury hotels and yachts may be seen in the distance as you stroll along the canal.
You can also visit international cafés, eateries, and restaurants where the main course typically costs 60 AED (around 16 USD or 14 Euro). Prominent restaurants over here include Leonardo Restaurant Dubai, The Blacksmith Dubai, Nova Restaurant and Lounge, and Eeten Urban Kitchen. Along the promenade, the street food is also delicious. A shawarma sandwich costs 25 AED, or about $7 or €6.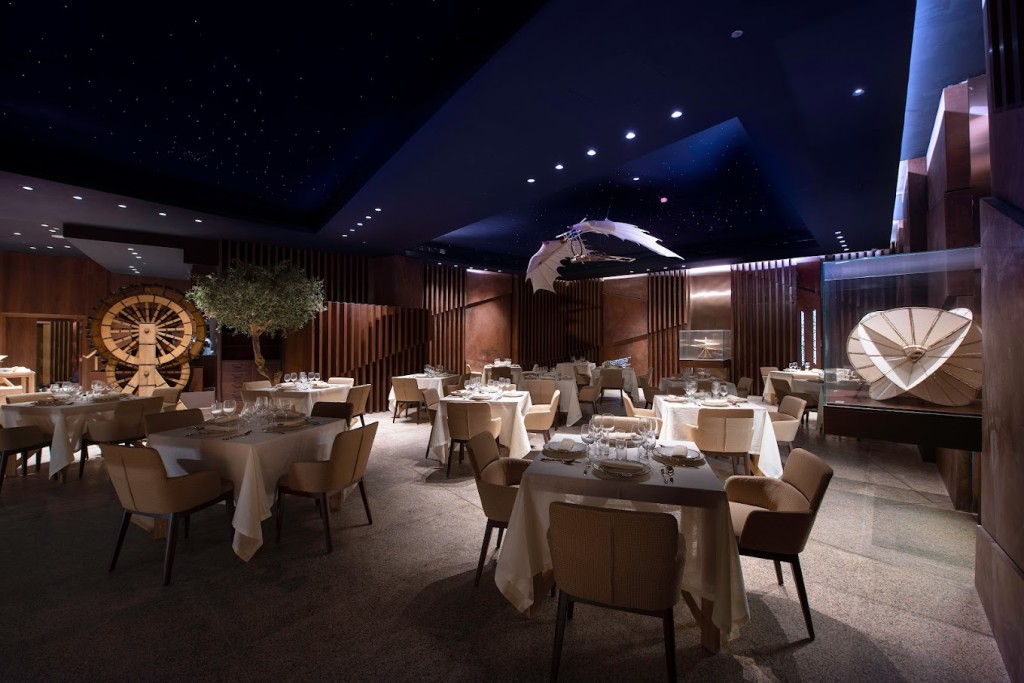 A speedboat tour of Dubai's highlights is the most efficient way to see the city's most well-known landmarks, such as the Burj Al Arab, the Atlantis — The Palm Hotel, and the Dubai Eye. Get yourself some beautiful meals by embarking on a memorable breakfast cruise. You can take a luxury yacht trip with breakfast or a BBQ if you want it more easygoing. Since no other boat tour includes a visit to the Burj Khalifa, you can save money by booking a 99-minute boat ride for 263 AED (71 USD).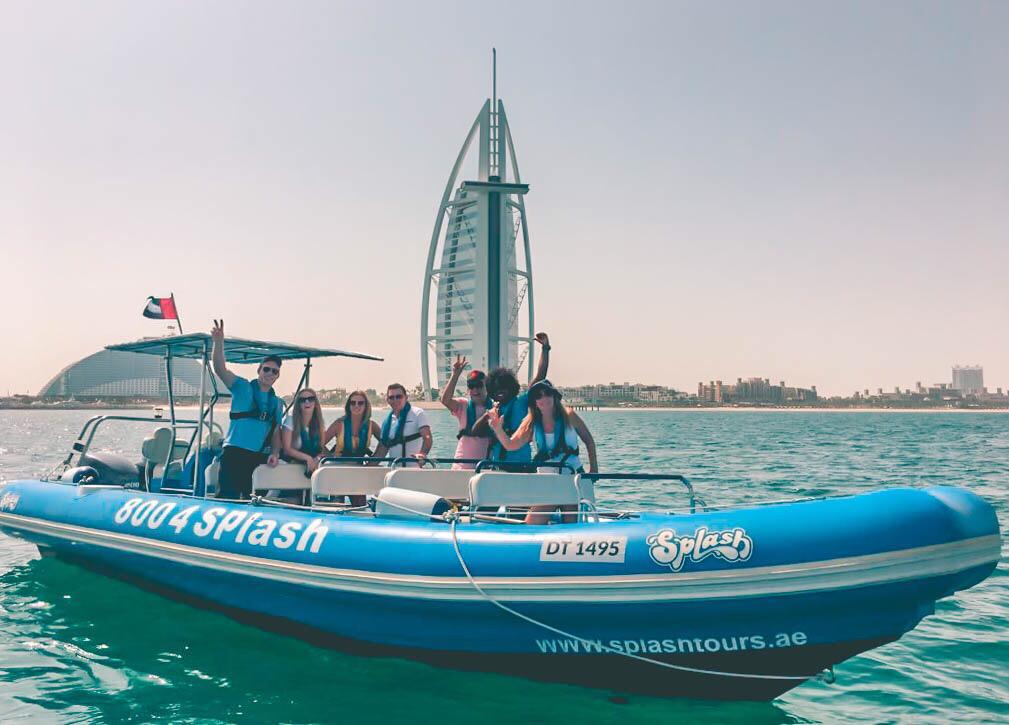 The Bluewaters pedestrian bridge connects the JBR to the Blue Waters Residence Island, where you may take a stroll while enjoying views of the ocean and the Dubai Eye. The minimum spending amount per person, including a water taxi, little water, and a snack, is between 30 and 60 AED (8 USD and 16 USD).
Day 3 — Exploring Dubai Desert Safari
Choosing between all the fantastic things to do in the desert is challenging. There is a wide range of public and private tours of varying lengths and activities in the desert. We suggest you visit the best and most well-known desert safari in Dubai.
Typically, a desert safari will last between five and seven hours. You'll be picked up at their designated meeting place between 3 and 4 p.m. (to see the sunset) or 9 and 10 o'clock (for a nighttime safari) and returned to the starting site. Around 50 AED will be charged for an adult's entrance, while 20 AED will be charged for a child's.
Everything listed below is included in your 7-hour desert safari tour:
Transportation From Your Hotel is Included.
Four-Wheel-Drive Land Cruiser Dune-Bashing
Vitamin-Enhanced Mineral Water
Soft Drinks
English-speaking Tour Guides
Sandboarding
Rapid Camel Ride
Feeding Camels
Traditional Arabic Food, Including Gahwa (coffee), Gaymat (candy), and Dates
Henna art
Acquaintance with Falcons
A Night Out at The Shisha Bar
Exposure Traditional Dance
BBQ feast with an Open Buffet
This is the one activity you shouldn't miss in Dubai if you truly want to experience Middle Eastern Culture. After dancing and listening to live music, spend the night under the open sky. You can dress the part and get an authentic cultural experience by trying on some traditional attire.
Desert Safari Dubai provides pickup and drop-off services to ensure comfort and convenience. The desert will take on a whole new meaning for you when you witness it through eyes no one else has.
Day 4 — A Day in Old Dubai (Burr Dubai) and Deira
On your fourth day in Dubai, you should explore the city's historic quarter to better understand the native way of life. Get off at Al Fahidi Station, the metro's final stop, and wander a few blocks to reach the heart of old Dubai. You can also take an Uber for a convenient ride.
In the older part of Dubai, you could find lots of places to eat at reasonable prices. You may have some delicious Indian Chicken Biryani and a cup of Karak Chai (milk tea) for around 13 AED (about 3 euros or 4 dollars) close to the metro station. Just a short distance from the metro stop lies the Dubai Museum, which is worth visiting. Only 3 AED (EUR 0.70 / USD 0.80) gets you in.
The top points of interest in Old Dubai may be reached on foot in only 23 minutes with this handy walking tour map. But before you go, let us fill you in on what you can anticipate from each location!
Visit the Coffee Museum — to learn about the rich history of coffee and its preparation. Whether you're looking for a traditional siphon, a latte art pen, or a modern grinder, you'll find them all here. As a bonus, if you'd want to relax and have a cup of coffee, there is a cafe available.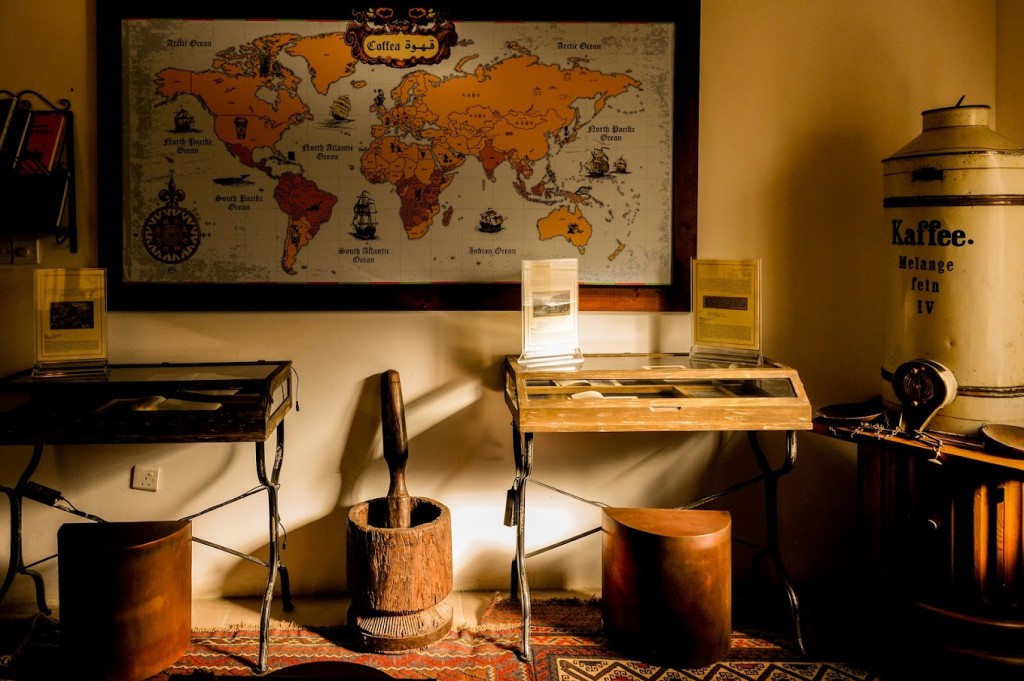 Art Gallery of Dubai — The Dubai Museum is the best place to learn about the history and evolution of the country. You can visit the Great Mosque of Bur Dubai (optional). Take a trip across the river in an abra, a traditional wooden canoe popular in ancient Arab culture.
The Dubai Museum is the city's leading cultural institution. The Al Fahidi Fort, Dubai's oldest structure, is located nearby. The Al Fahidi Historical Neighbourhood is where the Sheikh Mohammed Cultural Center hosts its daily breakfast and lunch programs. The programs have a duration of 90 minutes. Booking early is highly recommended due to the high demand for this event.
The Coffee Museum is worth a visit before or after a trip to the cultural center, and admission is only 10 AED (2.50 Euro / 3 USD). After that, take a stroll through this historic district and visit some other museums here if you have time. It's possible to get your hands on several of them without spending any money.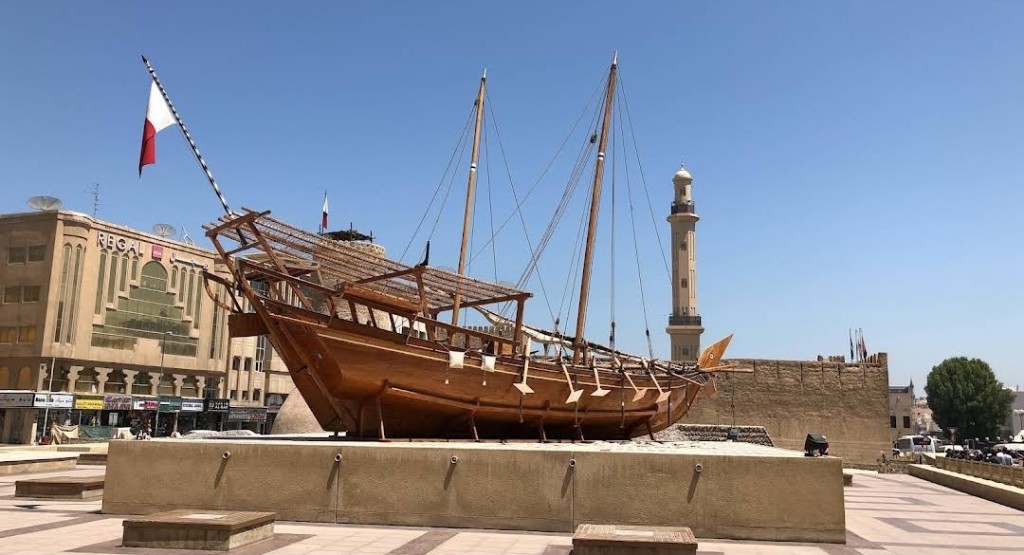 It's All Here at The Spice Souq — Carpets, spices, and fragrances! Many vendors provide their most competitive prices in the souq, a type of market. While the robbery rate in Dubai is relatively low, you should remain wary and take precautions to protect your belongings.
You may experience authentic Emirati cuisine at the Arabian Tea House Restaurant and Cafe, which is located near the Coffee Museum. Typical main dishes at Emirati restaurants cost between 60 and 70 AED (15 Euro / 16 USD). Don't forget to visit the street market, which is characteristic of Arabia, yet most of the vendors are Indian. You can get some fabulous photographs and mementos here. Get some souvenirs to remember this awesome trip!
Day 5 — A Day Trip To Abu Dhabi From Dubai
Schedule a trip to Abu Dhabi on your fifth day in Dubai for a truly unforgettable experience. Bus travel between Dubai and Abu Dhabi is the most reasonably priced option. From Abu Dhabi's Ibn Battuta Station to the city's central hub. Your NOL card will be accepted on this trip (discussed later). Costs for a single journey add up to 25 AED (6 € / 7 USD), 116 kilometers / 72 miles, and 1 hour and 40 minutes of your time. This is the best tour in Abu Dhabi because it visits all the top sights.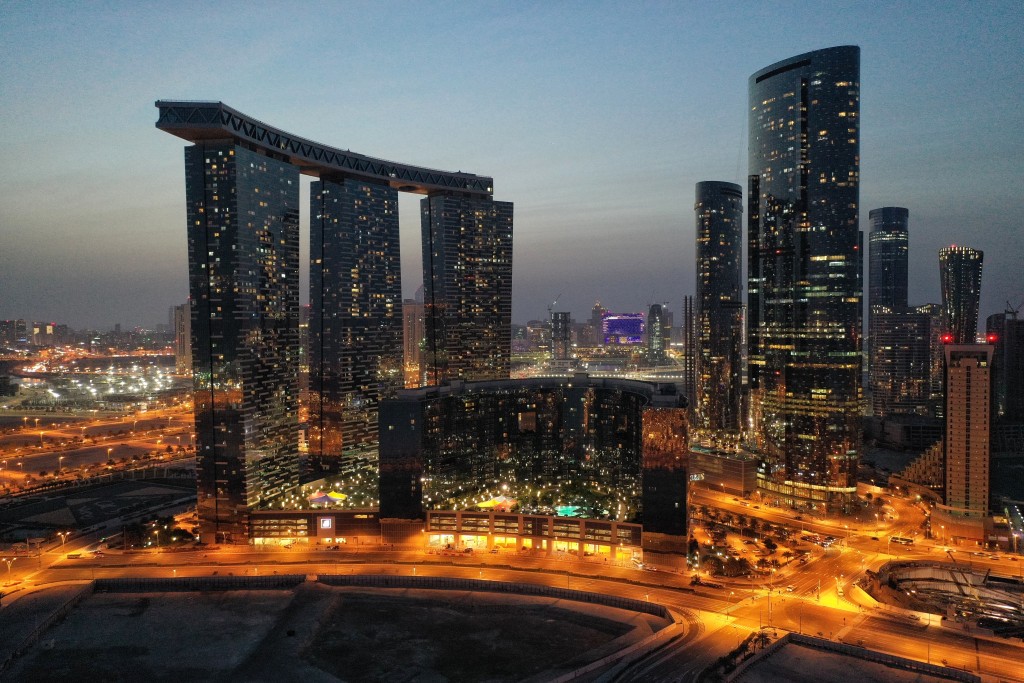 This 8-9 hour excursion covers the city's highlights. Take off from the Sheikh Zayed Mosque. Admission is on the house. Proper modest attire is required within the Sheikh Zayed Grand Mosque. The mosque requires women to cover their heads with a headscarf and wear an abaya when inside. At the door, you can pick one up for free.
The Presidential Palace was only used for formal functions, such as entertaining visiting heads of state and top-secret holding meetings with the president. Even though the palace is accessible to the public, it is nevertheless used for these functions. The cost of entry is 60 AED (about $14 or 16 Euros).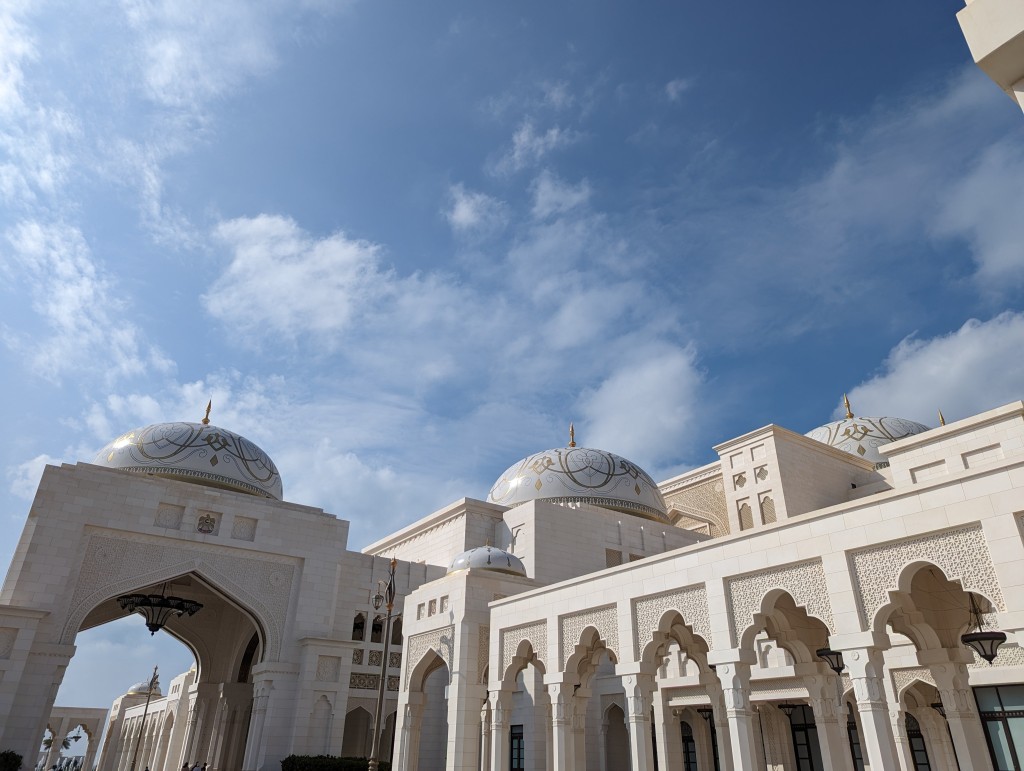 The Emirates Palace is a 5-star palace with exquisite Arabian decor that you must visit. Anyone who goes there will feel as though they had entered a storybook. You can visit for free, but unless you're a visitor, you'll only be able to see the lobby and any temporary exhibits.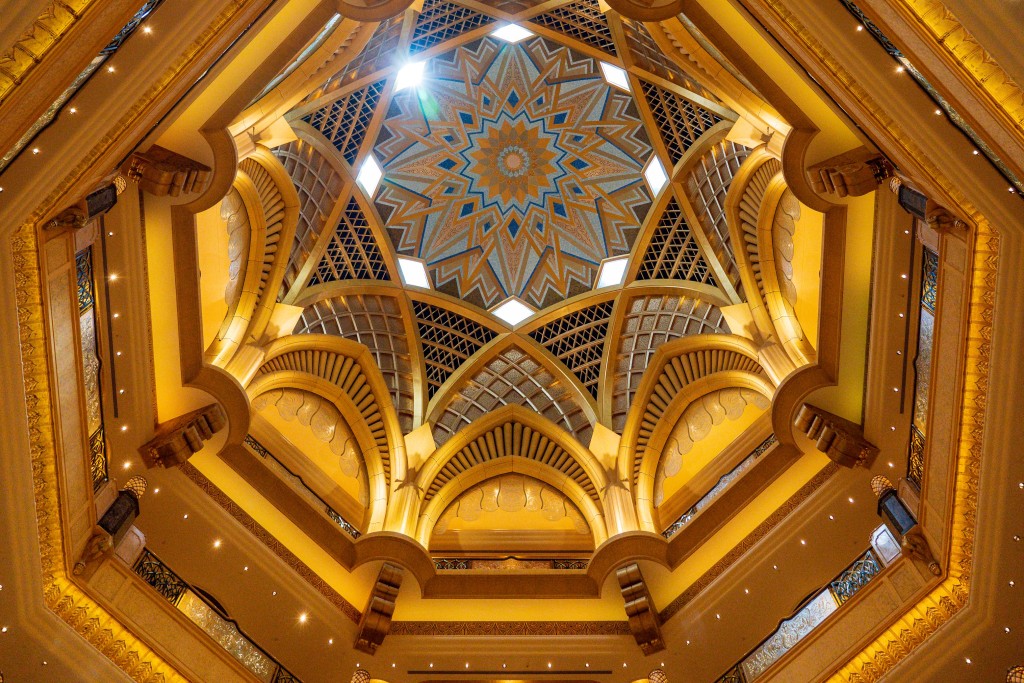 The Etihad towers are a mind-blowing complex of five buildings that you will view. They're well-made, and we absolutely love the style. You will only have time to see them if you're in Abu Dhabi for a day, but you can get a good look from the presidential palace's grounds.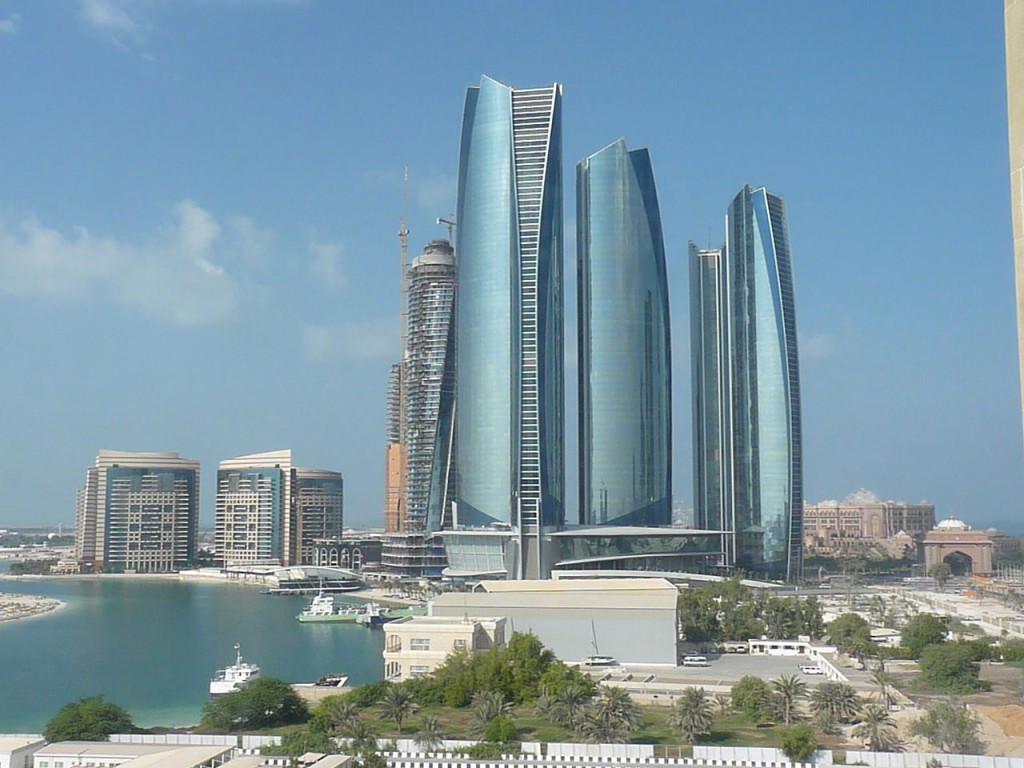 Corniche is an 8-kilometer-long beachfront promenade with a 5.5-kilometer-long beach, the Corniche Public Beach. About two hours of walking from the Mina Dhow Harbor at the northern end of the corniche will get you to the Presidential Palace and the Emirates Palace Hotel. There are some fantastic eateries in the Marina Mall and right on the beach for you to enjoy during your stay.
Head back to Dubai for the night!
Day 6 — A day in Palm Jumeirah, Atlantis the Palm, Waterpark, The Pointe
The best time to go to Palm Jumeirah is on day six of your trip. Why? Because Day 6 is all about relaxing and experiencing an aesthetic environment.
Palm Jumeirah is the world's largest artificial island. It's a palm tree-shaped archipelago, and it's incredibly intriguing. Atlantis, The Palm, and other five-star hotels and resorts, as well as upscale apartment complexes and seaside mansions, may all be found there. To look at this island well, you should catch a helicopter. A helicopter ride is the most thrilling option for seeing the Palms from above. Animal lovers will find a paradise in the Lost Chambers, a water lagoon home to 65,000 marine animals like sharks, eels, and seahorses.
Atlantis, the Palm can be reached via taxi or monorail. The monorail is superior to taking a taxi since the scenery is more enjoyable. To get to Palm Gateway, ride the metro to Dubai Marina, where you'll switch to the tram for Palm Jumeirah and a short walk. For the monorail, you'll need to traverse a parking lot. All tickets are available for immediate purchase only. The price of a one-way ticket is 20 AED ($5), and a round-trip ticket costs 30 AED (8 USD or 7 EUR). You'll need to bring cash because at some places only cash is accepted.
Waterpark Atlantis Aquapark is the best in the Middle East and is open in the afternoons. Extreme rides that will get your adrenaline pumping can be found here.
If you want to make new buddies, why not consider dolphins? True, your time in Dubai will be filled with incredible adventures. At the Aquaventure Waterpark in the Atlantis Resort in Dubai, visitors can enjoy 30 minutes of swimming and play with friendly dolphins. This will allow you to enter the Aquaventure Waterpark without paying the entrance fee. Although this one only takes place in shallow water, you can also swim with dolphins in water up to three meters deep. You can take a cab to the most significant public beach on your way back and relax at The Pointe.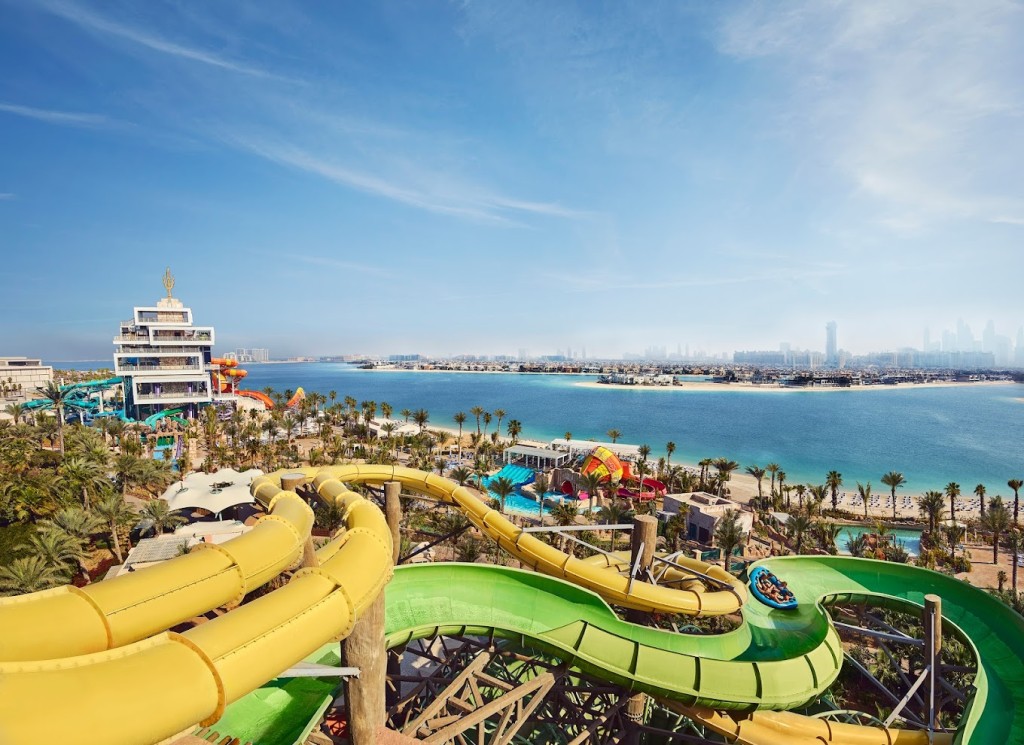 The Pointe is a hip spot in Dubai that won't break the bank. In addition to the stunning scenery, there are plenty of restaurants and fast-food places to select from. Weekend visitors may catch a glimpse of local artists performing or participate in kid-friendly events.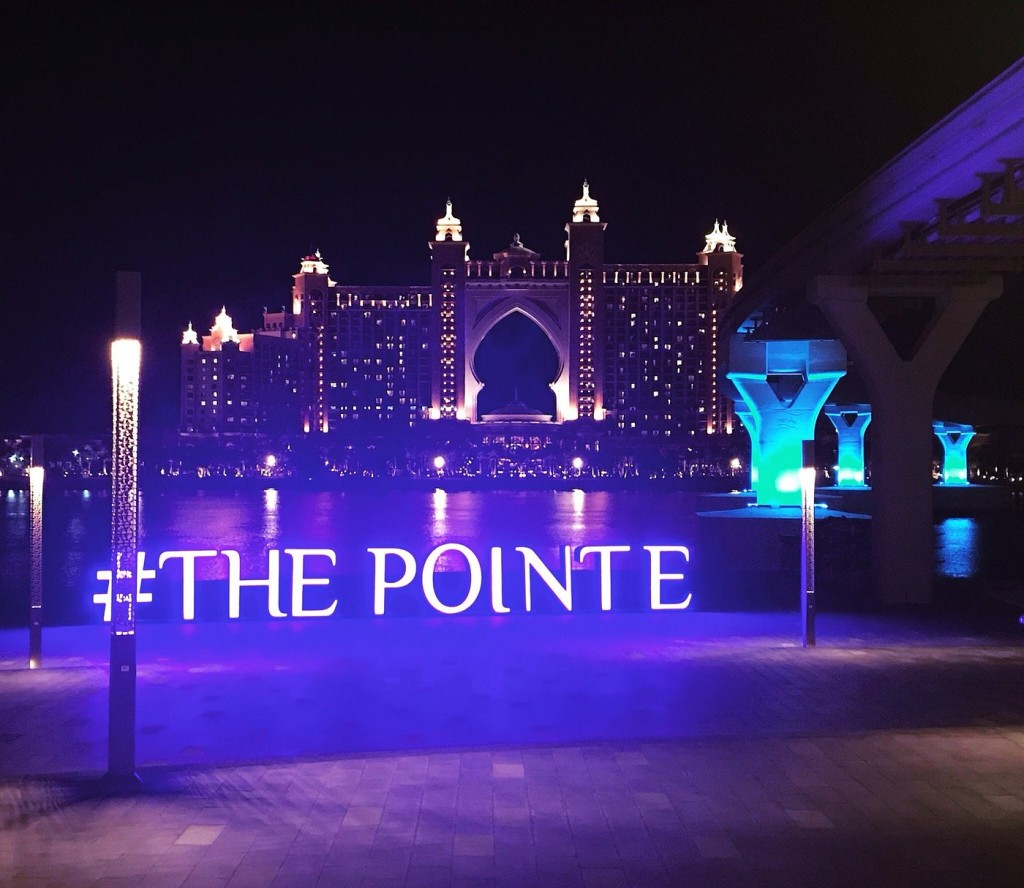 One last thing before retiring for the night is to go for "Dhow Cruise Dubai". This is a small cruise trip where you are taken on a short cruise trip lasting 2 hours where you can explore a variety of places as well as have an International-Style Buffet Dinner. There are much live entertainment shows on the ferry. This can be a great activity if you are a couple and love to enjoy a relaxing environment. Cherish your stay in Dubai and have a close look at all the famous spots before you head back to your country. Prices begin from AED 75 / USD 20 / EUR 19.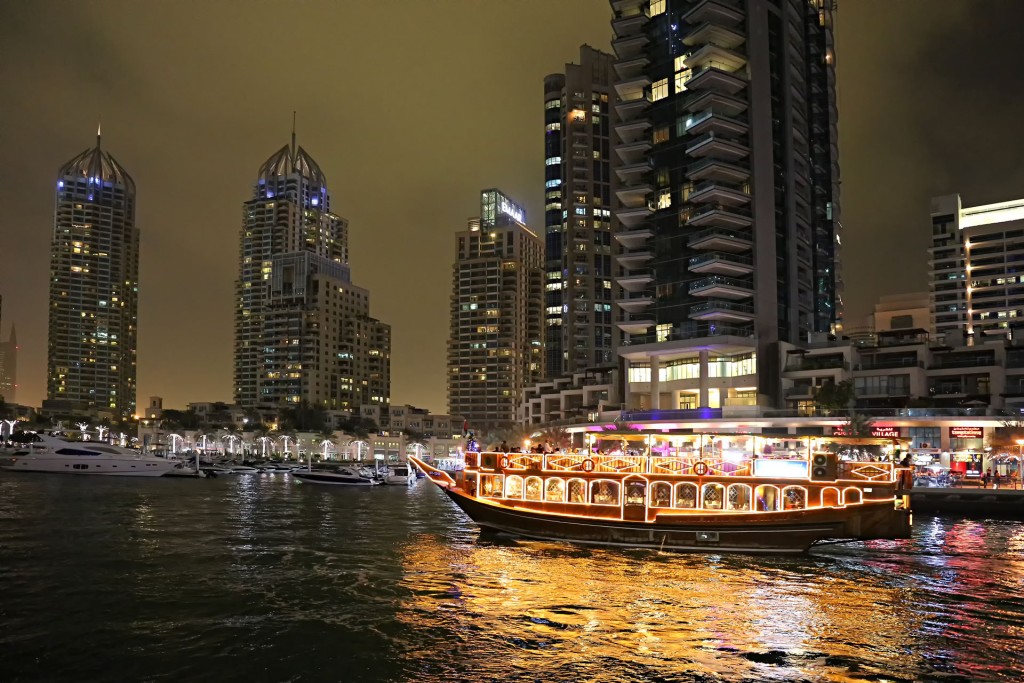 Day 7- Exploring Dubai's Top Attractions and Goodbye.
Your 7-day trip to Dubai is almost coming to a close. The bright side is that you still have time to do quite a bit of touring on your final day! Your vacation in Dubai can end with a visit to Dubai Miracle Garden or some souvenir shopping. Dubai Miracle Garden is a tourist hotspot despite the arid climate of the United Arab Emirates. Because of this, we often refer to it as a "wonder garden." You can consider it one of the best places to take pictures in all of Dubai.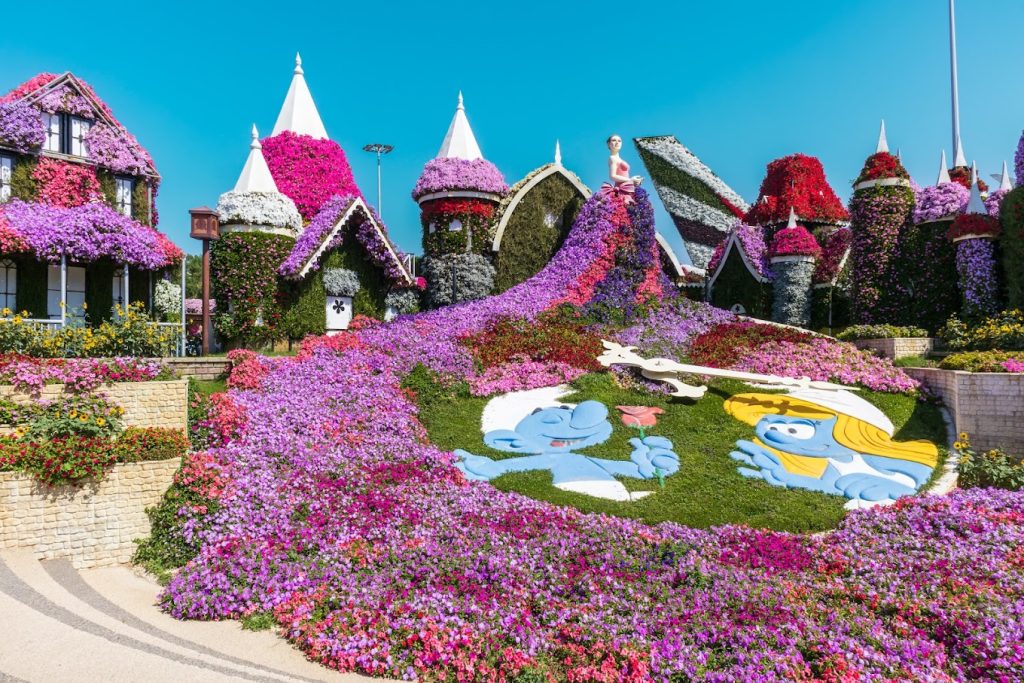 It's not far from Dubai to a place called Al Ain, which is on the list of UNESCO World Heritage Sites.
The trip to Dubai from this city takes about two hours. Staying in Dubai allows you to explore more of the city and partake in a wide variety of exciting activities, such as strolling along the Canal Walk to view the city's skyscrapers and the Burj Khalifa. You can see the Jumeirah Emirates Tower, the Gate Building, and the World Trade Center. The large Creekside Park on the water's edge is another great place to unwind. After that, you can go shopping until you've spent every last Dirham. That brings close to seven glorious days in Dubai. What a crazy and exciting city! After a satisfying breakfast, it's time to pack your bags and catch your trip back home.
The 7-Day Plan for Tourism in Dubai | Summary

Day 1

Visiting The Dubai Mall

Dubai Aquarium

Underwater Zoo

The Burj Khalifa

At.mosphere (World's Tallest Restaurant)

Day 2

Dubai Marina

Dubai Eye

Atlantis — The Palm Hotel

Burj Al Arab

Day 3

Exploring Dubai Desert Safari

Day 4

Visit the Coffee Museum

Art Gallery of Dubai

Spice Souq

Dubai Museum

Arabian Tea House

Day 5

Sheikh Zayed Mosque

The Presidential Palace

Emirates Palace

Etihad towers

Corniche

Day 6

Palm Jumeirah

Atlantis the Palm

Waterpark

The Pointe

Dhow Cruise Dinner

Day 7

Miracle Garden

Al Ain
Things To Consider Before Visiting Dubai
Following are some of the most important things one should consider before a trip to Dubai. Take notes!
Weather — Before planning a trip to Dubai, you must know what the weather will be like at different times of the year. Prices and crowd levels in Dubai throughout the year are also likely to play a significant role. However, in the end, they can all be linked back to the weather. The best time to visit Dubai is between November and April.
Budget — No matter how hard you try, some things will always slip through the cracks. Keeping your finances in order is always recommended, and trips typically cost a considerable chunk of money due to the high prices of transportation and lodging. We recommend having a budget of at least $1500 – $2400 for a mid-range experience in Dubai.
Hotel Location — Downtown Dubai, The Palm, Marina and Jumeirah Beach Residence, and Deira are the five central districts of Dubai where you can find fantastic hotels. Locate yourself close to a metro stop so that taking the metro bus to your destination is quick and easy.
MetroCard — Dubai is an expensive city, so it's suggested that you purchase a MetroCard or NOL CARD. To put it simply, it's a reloadable chip card. You can use the Nol Card on all modes of public transportation in Dubai, including subways, buses, taxis, and trams. Further, you can use the Nol Card to enter museums, pay for parking, access public parks, and even make grocery purchases to make your trip go smoothly without breaking the bank.
How Do We Pick Our Recommendations?
We've enlisted the knowledge of our team of seasoned travelers from all over the world and experts in the field who pay close attention to detail to guarantee the excellence of our recommendations. Zalah has been to Dubai several times and tried out something new every time which is why one can trust her recommendations. Each of our recommendations has been honed to stand out in some manner while still being helpful to as many people as possible. To provide our readers with the most accurate and up-to-date information, our travel crew also considers the opinions of those who have already visited the destination. If you are seeking recommendations for specific types of food in Dubai, such as pizza, burgers, or seafood, we have separate guides available to assist you
Summing up!
You'll have a "hell-of-a trip" to Dubai if you can check off all these activities during your stay. Not doing so is fine; what matters is that you have fun nonetheless. Take in the sounds and sights of Dubai, and relax while watching people and learning about the local culture. Have a safe and wonderful trip!
Next Read: Finest Places In Dubai For A Revitalising Weekend Brunch.
Frequently Asked Questions
Staying in Dubai - FAQs
How long should my visit to Dubai?
Generally, you can explore a range of destinations in Dubai during a 5-7 day trip.
When would be the ideal time to visit Dubai?
Due to its hot climate, November through April are ideal for a trip to Dubai.
What are some of the best attractions in Dubai?
The Dubai Fountain, Dubai Mall, Global Village, Dubai Miracle Garden, and Dubai Frame are among the city's most popular tourist destinations..
What is a suitable budget for a 7-day trip to Dubai?
For a mid-range vacation in Dubai, one should keep a budget of $1,575 – $2,360.