Dubai is renowned for its diverse and exquisite cuisine, with seafood being one of the most sought-after delicacies. From succulent prawns to fresh oysters and tantalizing fish dishes, diners can indulge in the finest seafood. If you are looking for the best seafood restaurants to try, you have come to the right place. In this blog, we will provide information on some of the best seafood restaurants in Dubai, along with their specialties and attractions. Whether you are a local or a visitor, these eateries are sure to tantalize your taste buds. So let's dive right in and explore the best seafood restaurants in Dubai!
Similar Read: Finest Places In Dubai For A Revitalising Weekend Brunch
10 Best Seafood Restaurants
From traditional Emirati cuisine to modern gastronomic delights, there is something to satisfy every seafood lover's cravings. Here we have compiled a list of the 10 best seafood restaurants in Dubai where you can enjoy delectable dishes and exquisite ambiance:
Also, check out the Burger Spots in Dubai That Will Leave You Speechless
The Maine Oyster Bar & Grill
View Website
Get Directions
PERFECT FOR: A memorable night out with delicious seafood dishes and craft cocktails.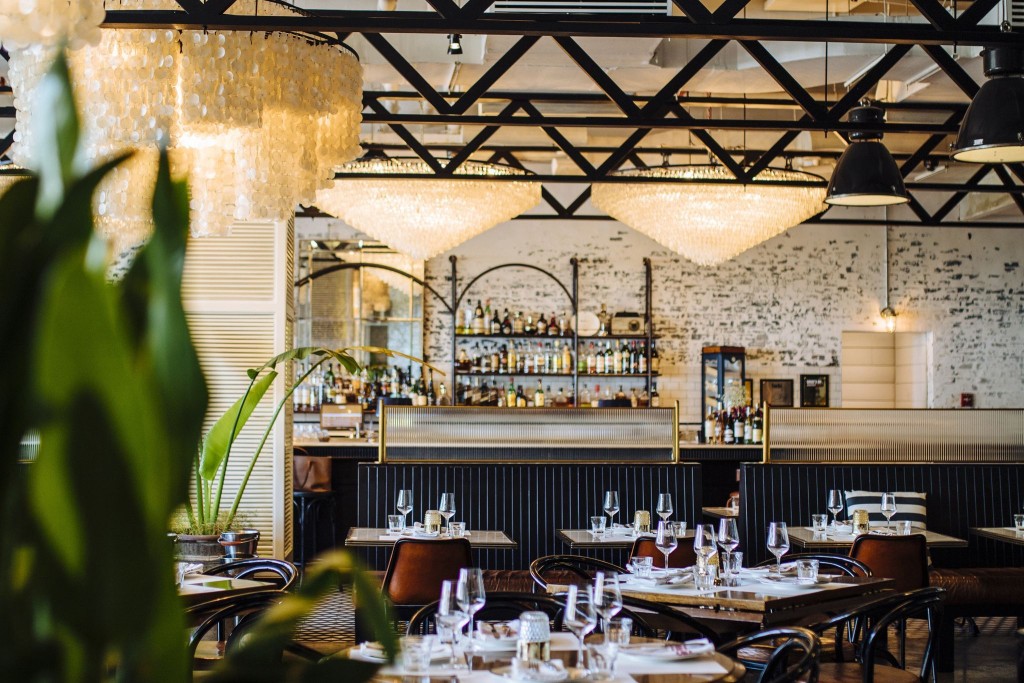 If you're in the mood for some of Dubai's best seafood and a glass of bubbly, Maine in JBR is the perfect spot to get your fix. Located beneath DoubleTree by Hilton, this uber-chic brasserie has been a go-to destination since it opened, becoming one of Dubai's favorite seafood spots.
The eclectic surf and turf menu is sure to please all, offering up everything from oysters and fish to some old-school homely dishes. Plus, you can find some of the best tacos in town here too – making it a must-go for foodies!
When it comes to drinks, Maine takes things seriously, with an impressive selection of cocktails and wines that pair perfectly with your meal.
For a truly unique seafood experience in Dubai, Maine is the place to go. Whether it's for a romantic evening out, business dinner or even just grabbing some drinks with friends – you'll be guaranteed a great time here. With its chic atmosphere and delicious menu, you won't be disappointed.
Plus, the service here is always top-notch, with a warm and welcoming atmosphere that adds to the overall experience. So make sure to book your table in Maine today – you won't regret it! For the best seafood and drinks in Dubai, this is one of the city's top spots.
Alici
View Website
Get Directions
PERFECT FOR: A delicious Mediterranean dining experience with authentic dishes and premium ingredients.
Alici is one of the best seafood and Italian restaurants in Dubai. Situated on the waterfront of Bluewaters, this family-run trattoria truly offers a tasteful experience that feels like it's straight from Southern Italy.
Not only does Alici offer fresh seafood dishes but also handmade pasta within its beachy blue and white interiors, accompanied by citrus trees – making for a picture-perfect meal with friends and family.
The menu at Alici is extensive without being overwhelming; each dish is perfectly crafted to suit different palates. Prices are quite reasonable too, so you can enjoy a great dining experience without breaking the bank. On top of that, "Alici" stands for anchovies, making it a must-visit spot for anchovy fans.
When you arrive at Alici, you'll be welcomed in with warmth and hospitality. The romantic atmosphere is something that can't be put into words; the views of the waterfront and friendly vibes will make your experience unforgettable. Whether it's a date night or just a gathering of friends, Alici is one of the best places to visit in Dubai for seafood and Italian cuisine lovers alike.
Plus the ambiance offered here makes for an ideal setting for special occasions such as anniversaries, birthdays, graduations, or any other important milestone worth celebrating. If you ever find yourself craving seafood dishes accompanied by stunning scenery and a warm atmosphere, Alici is the place to be.
Forget about all your worries and enjoy a great meal that will not only satisfy your hunger but also bring you on a delightful journey through Italy's amazing flavors. With its super fresh seafood, romantic interiors, and prime waterfront position on Bluewaters, Alici is indeed a taste of Southern Italy in Dubai.
Whether you're looking for an intimate dinner with someone special or just want to get together with friends, this restaurant is an ideal spot to do so. So head over to Alici for some lip-smacking Italian dishes in one of the best atmospheres Dubai has to offer!
Bu Qtair
View Website
Get Directions
PERFECT FOR: A unique and unforgettable dining experience with an array of traditional Middle Eastern flavors.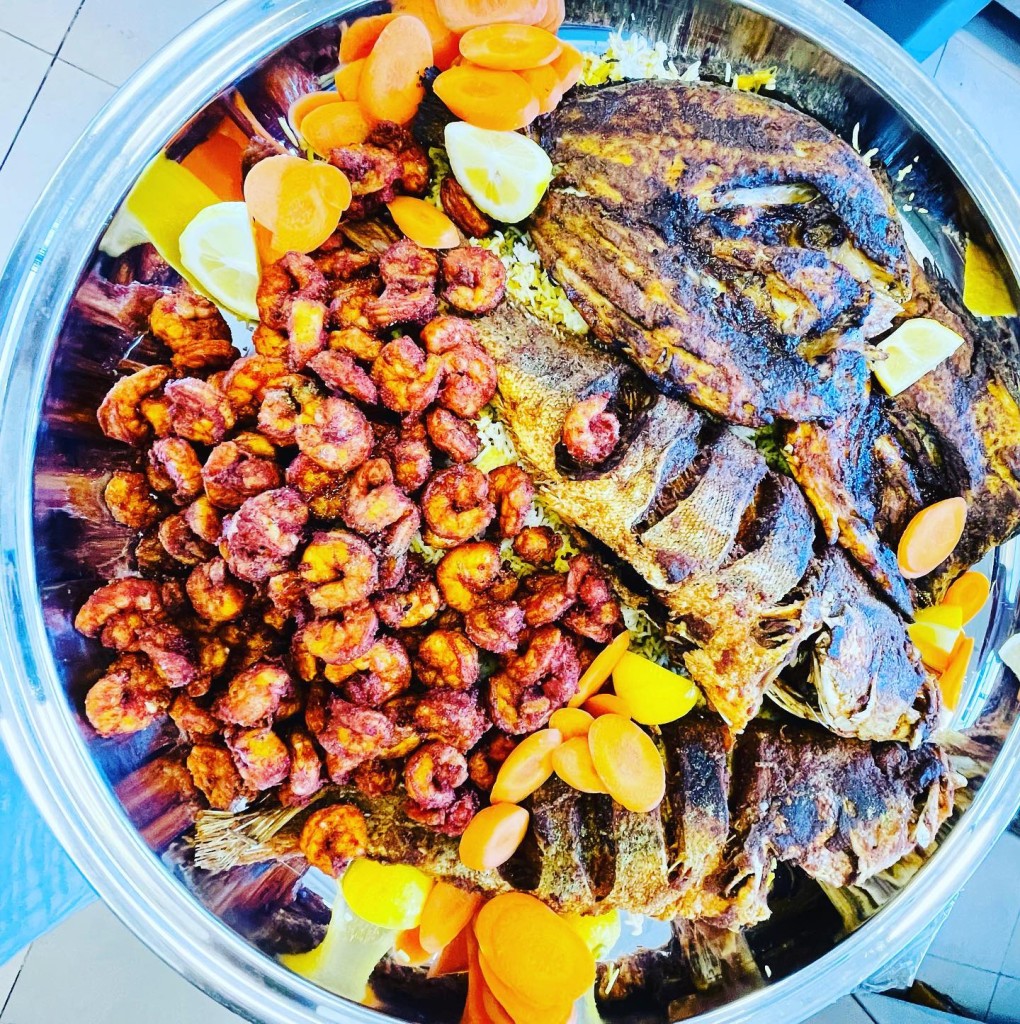 Another economical seafood restaurant that deserves a spot on the list of the most popular eateries in Dubai is Bu Qtair. Located at Jumeirah's fishing harbor, it has been featured by Anthony Bourdain, catapulting this humble shack to superstardom.
To get the full experience, you need to be ready to queue as this bustling restaurant draws quite a crowd. This only speaks volumes about its popularity! While waiting in line, you will see customers seated on stools placed outside having their share of delicious marinated hammour, chili prawns and fried pomfret served to them on plastic tableware.
Don't forget to try out the spicy fish- which is the best-seller here. It consists of the catch of the day being coated with a secret spice mix, grilled to perfection, and served along with paratha bread and curry-like gravy.
So, if you're looking for a no-fuss seafood experience that's both wallet-friendly and delicious, Bu Qtair should be your go-to spot. And don't forget to get there fast since its popularity has been growing ever since it first started as a humble shack on the beach. It truly is an unforgettable dining experience!
The next time you're in the city or are feeling a craving for some seafood, make sure to check out this restaurant for an enjoyable dining experience. If that isn't incentive enough, remember that Bu Qtair is one of Dubai's cheapest seafood restaurants- so you can guarantee fantastic food without having to seriously break the bank! That's more than enough reason to visit them.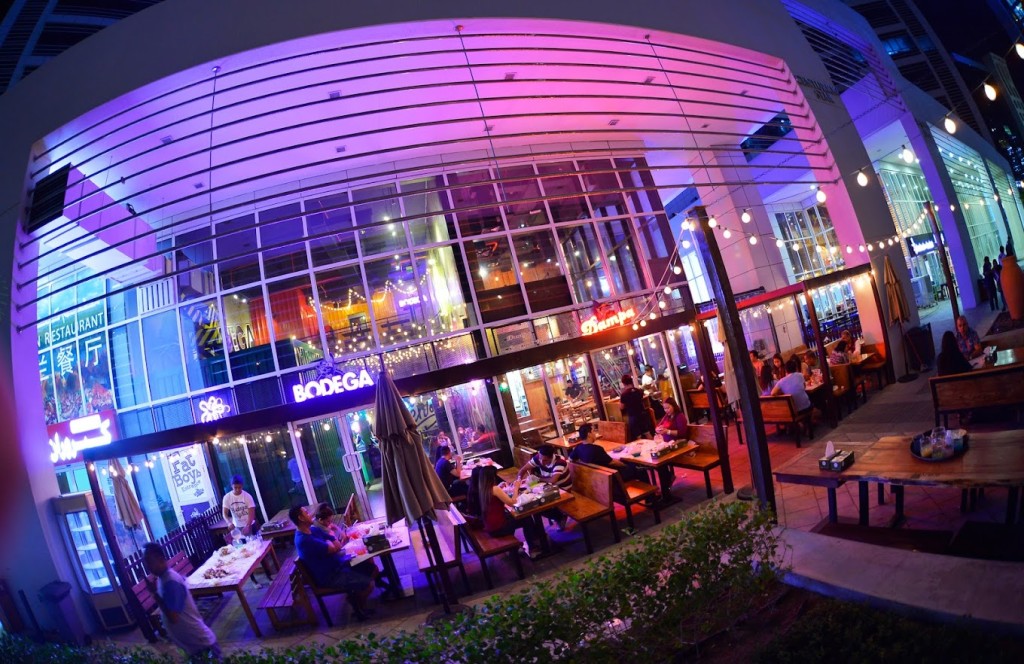 Come and get ready to get your hands messy with a unique dining experience at Deira's Dampa Seafood Grill – inspired by the Philippine tradition of gathering around a full table of food meant to be eaten using just your hands.
It is not only one of the best seafood restaurants in Dubai, but also the top budget restaurant here; with fresh shrimp, crabs, mussels, and clams laid out on your table accompanied by an unlimited supply of rice. If you are inclined to something different then try their scrumptious Dump-a-Seafest meal served right on your table!
The dish includes grilled seafood complemented with corn-on-the-cob topped off with chipotle butter sauce that will tantalize your taste buds. The drinks and other items on the menu are just as tasty! Come to Dampa Seafood Grill for a fantastic seafood feast in a relaxed atmosphere, surrounded by fellow seafood lovers. Enjoy the unique dining experience with family and friends for an unforgettable night out!
Remember, you're in for a delicious treat that won't break the bank. So get ready to dig into the feast and make some unforgettable memories at this top spot in Dubai! So don't wait any longer- come eat, drink, and be merry with Deira's Dampa Seafood Grill. With an experience like this, it's sure to be a night you'll never forget. Enjoy!
Ibn AlBahr
View Website
Get Directions
PERFECT FOR: An unparalleled dining experience of traditional Arabian delicacies in a charming beachfront setting.
Passionate seafood lovers in Dubai, look no further – Ibn Al Bahr is here to satisfy your cravings! With a buzzing atmosphere and plenty of outdoor seating, this Lebanese joint is one of the most renowned fish restaurants in Palm Jumeirah.
Set up by a fisherman himself, all the seafood served at Ibn AlBahr is guaranteed to be fresh-caught and priced by kilo before being cooked to perfection. If you're feeling overwhelmed by the choices, simply ask your waiter for their recommendations; they're sure to guide you towards something delicious.
To sample some of their best dishes, opt for a whole fish grilled with olive oil and lemon – it doesn't get any fresher or simpler than that. For something a little more adventurous, try the lip-smacking fish curry and cashew nut prawns.
If you still have room for more, Ibn AlBahr's mezzes are popular with regulars too. Just be sure to leave enough space for their sweet desserts – it would be a crying shame to miss out then!
All in all, if you're looking for an authentic seafood experience in Dubai, it doesn't get better than Ibn AlBahr. So the next time your craving hits, make sure you give this place a visit – you won't regret it.
Pierchic Restaurant
View Website
Get Directions
PERFECT FOR: A romantic dinner with exceptional seafood cuisine, served amidst stunning views of the Arabian Gulf.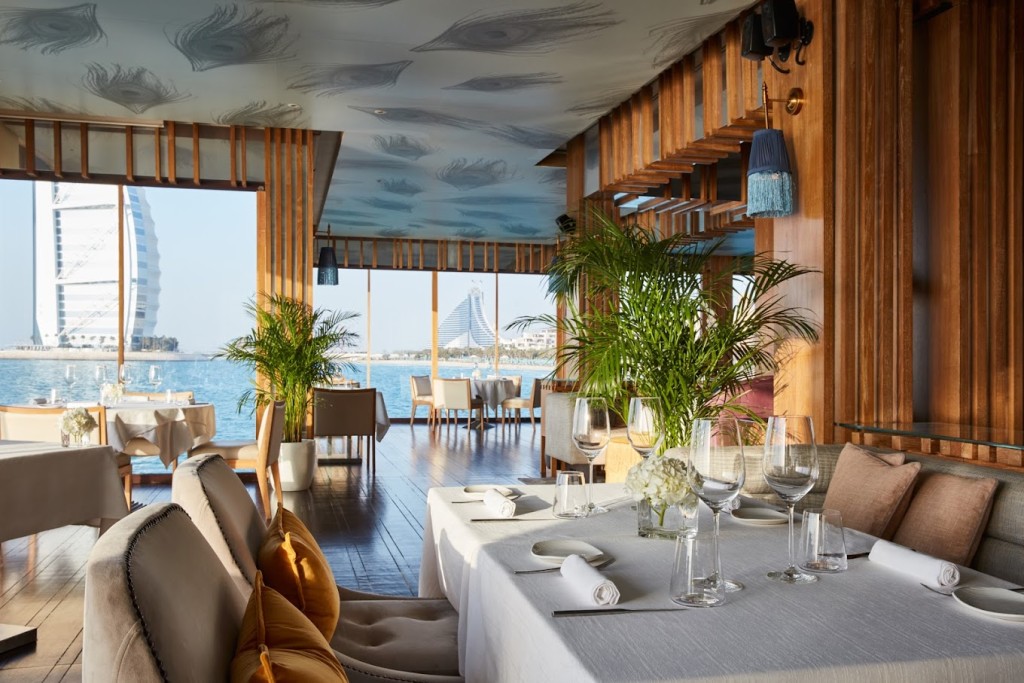 Pierchic is one of the top seafood restaurants in Dubai, renowned for its dreamy location and Mediterranean take on seafood. Located at the edge of a pier with incomparable views of the Burj Al Arab, Pierchic offers a romantic and peaceful atmosphere with gentle ocean breezes flowing through oversized windows.
The crystal chandeliers bring home the marine theme while providing delightful lighting to set the scene.
The restaurant cares a lot about sustainability which makes up for its bucket list prices, as fresh simple ingredients are used to magic up incredible flavors. For those looking to try a variety of dishes, we suggest checking out the Friday or Saturday informal breakfasts.
The menu showcases some of the finest seafood available such as Beluga caviar, Gillardeau oysters, and Canadian lobster. The delicately seared scallops with mushroom, ginger, carrot, and hazelnut are one of the must-try dishes.
Pierchic stands out amongst other seafood restaurants in Dubai for its attention to detail and renowned menu. It is considered one of the best outdoor restaurants in Dubai due to its unique setting and elevating atmosphere.
Prices may seem lofty but the quality makes up for it; a perfect experience where both food and atmosphere shine through. Overall, Pierchic offers an unforgettable dining experience that will make you want to come back time after time!
101Restaurant
View Website
Get Directions
PERFECT FOR: A sophisticated dining experience of modern eclectic cuisine, with innovative flavors and signature dishes.
101 is a picturesque café in Dubai Marina with an extensive history of creating unforgettable memories for its visitors. It has rightfully earned the title of being one of Dubai's most iconic locations!
As far as its cuisine is concerned, this sparkling café offers some delectable dishes including squid ink spaghetti with ocean urchins, Courteau, and emperor crab jasper that will leave you licking your fingers.
What's more appealing about 101 restaurant is its terrace overlooking the sea and skyline. It makes an ideal destination if you are looking to spend a romantic evening or if you want to celebrate something low-key with your loved ones. That said, owing to its location and high-end nature, this cafe can be pricey at times.
But don't forget to go for their seafood buffet or some of their unique and costly cocktails. Apart from the spectacular views, 101 Dining Lounge and Bar is one of the top seafood destinations in Dubai.
You can order anything from Spanish tapas to paellas or even opt for grilled seafood dishes that will tantalize your taste buds with every bite. It's a contemporary fine-dining restaurant making sure you have an experience like no other!
So, if you're looking for something special, then 101 would be the perfect place to go. From its historically rich ambiance to its delicious food and drinks menu, it has everything that will make your time there unforgettable! So, don't forget to visit this hidden gem for a once-in-a-lifetime experience.
Sea Fu
View Website
Get Directions
PERFECT FOR: The freshest seafood delicacies from around the world, in an elegant and luxurious setting.
Sea Fu is a top-notch seafood restaurant located in the luxurious Four Seasons Resort of Dubai. This Asian-influenced eatery offers lunch, dinner, and bar snacks all day long with 50% off beverages between 5 pm to 7 pm, making it the perfect spot for watching sunsets.
With its beachside location and intimate size, Sea Fu has a casual atmosphere that still feels nostalgic at the same time. When you visit Sea Fu, you will be treated to some of the best seafood dishes in Dubai. The menu includes sashimi, nigari, maki, and temaki from its Asian-inspired cuisine.
On Sunday afternoons guests are even treated to a live band performance which adds an extra layer of entertainment to the restaurant. A DJ also plays nightly for those who prefer a livelier atmosphere.
In short, Sea Fu is an excellent seafood restaurant in Dubai that offers unbeatable food and drinks along with great vibes. The prices may be steep but you are guaranteed to have a memorable evening experience here nonetheless.
So, if you're looking for a unique and delicious dining experience with an unbeatable view, look no further than Sea Fu! Swoon away at this one-of-a-kind seafood spot while enjoying some of the best seafood dishes in Dubai. You won't regret it!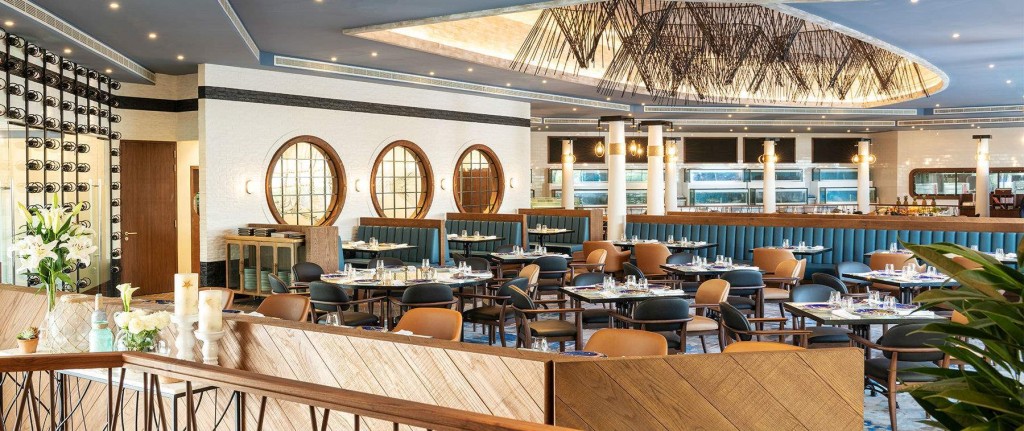 Seafood Market Restaurant in Dubai is a feast for the senses. It draws its inspiration from the busy Asian marketplaces found on cruise ships and offers an array of freshly caught fish, shellfish, and other seafood with market-style displays.
Diners can choose their dinner of the day right there at Seafood Market's selection counter. This restaurant is one of the most beloved restaurants in Dubai due to its dependability and freshness as well as flavorful dishes that keep customers coming back for more.
The chefs here are experts when it comes to cooking your seafood just right – be it shrimp, lobsters, or anything else you wish to order. The seawater tank contains mostly French oysters, along with U.S., Australian, Canadian, and New Zealand lobsters.
Apart from that, you can also order Norwegian king crabs, snow crabs, mud crabs, or fish like a hallway, red mullet, salmon, and baby shark. The presentation of the dishes is exquisite and they are prepared with the most authentic flavors to give customers a unique experience nowhere else in Dubai.
Furthermore, Seafood Market Restaurant offers an outdoor terrace for those looking to enjoy their meal under the stars. So if you're ever in need of some fresh seafood in Dubai then Seafood Market Restaurant should be your go-to spot!
With its dependable services, flavorful dishes, and uniquely satisfying atmosphere it's sure to have you coming back more time after time.
At the end of the day, Seafood Market Restaurant is a one-of-a-kind experience and should be on your list of places to check out in Dubai. Whether you're looking for fresh seafood, quality service, or just an amazing atmosphere, this restaurant has it all. So what are you waiting for? Go ahead and book your table now
Pepper Crab Restaurant
View Website
Get Directions
PERFECT FOR: Savoring Singaporean-style seafood prepared in traditional recipes.
Experience the unique and tantalizing taste of Singaporean cuisine with Pepper Crab's unforgettable seafood dishes. The menu will leave your senses captivated and yearning for more! So for those who love seafood, there's no better place to go than Pepper Crab in Dubai Marina – ranked among the best seafood restaurants in the city.
As soon as you enter its doors, you will be transported into a new world where only reverence for classic Singaporean cuisine reigns. The wonderful menu promises dishes that satisfy all tastes and desires, so it's well worth taking a few moments to check it out before making any decisions.
But if you want one truly unforgettable experience on your trip to Pepper Crab, then don't miss the chance to try their most famous dish – the Chilli Peppercrab.
It's the perfect embodiment of all that makes Singaporean cuisine special – fiery, fragrant and packed full of flavor. With its generous helping of succulent crab meat cooked in a traditional chili and pepper sauce, it's an absolute must-try dish.
The restaurant also offers other amazing dishes like Hotplate Tofu and Sambal Seafood which feature Singaporean flavors with their unique twist.
No matter what you choose from their mesmerizing menu, Pepper Crab guarantees that you'll have an unforgettable experience savoring authentic Singaporean cuisine at its finest.
For those who appreciate the bold flavors of Asian cuisine, this eatery will be at the top of your Dubai seafood list. Families especially love it because they have smaller portions for children too!
So come visit one of the best seafood restaurants in Dubai Marina for a truly delectable journey through classic Southeast Asian flavors! You won't regret it.
Things to Consider Before Choosing the Best Seafood Restaurants in Dubai
Choosing the best seafood restaurant in Dubai can be an overwhelming task, as the city is known for its wide variety of choices and high-quality cuisine. Before making a decision, there are several important factors to consider such as reputation, price range, menu selection, quality of ingredients, ambiance, and service. Additionally, you will want to check whether the restaurant has received any awards or recognition for its food. Here are some other things to keep in mind when looking for the best seafood restaurants in Dubai:
Reputation — Research reviews from past customers and look at online ratings to get an idea of the level of customer service and food quality.
Price Range — Keep in mind that some seafood restaurants may offer more expensive fares than others, so make sure to consider your budget when deciding where to eat.
Menu Selection — Look for a restaurant with a wide variety of seafood options as this will ensure you find something that suits your tastes.
Quality of Ingredients — Select a restaurant that sources fresh, high-quality ingredients for their dishes.
Ambiance and Service — Make sure the atmosphere is relaxing and inviting, and that the staff is attentive and friendly.
Awards or Recognition — Check if the restaurant has received any awards or recognition for its food, which indicates the quality of the cuisine.
By taking all these factors into account when selecting the best seafood restaurant in Dubai, you can be sure of having a delicious and enjoyable experience. Additionally, consider if it is easy to get to the restaurant from your current location, as well as any other places you may want to visit afterward. With these tips in mind, you'll surely pick the perfect seafood spot in Dubai that fits all your needs! And if you're wondering which airline might be the best for flying to Dubai, our comparison guide between the major 3 gulf airlines might help you.
How Do We Pick Our Recommendations?
When it comes to choosing the best seafood restaurants in Dubai, we take our research and recommendations very seriously. To ensure that you are always served the freshest, most delicious seafood in Dubai, we have a few criteria for picking out the best seafood restaurants. First and foremost, we look at the quality of ingredients used by each restaurant. We assess whether they use fresh, locally-sourced seafood and if their menu features sustainable fish. We also consider the ratings of each restaurant from both critics and diners to make sure that the restaurant's quality matches its reputation. Finally, our team of food bloggers personally visit those restaurants to ensure that the restaurants are meeting expectations when it comes to service and ambiance. From there, we make our recommendations based on a combination of these factors. So you can be sure that any seafood restaurant we recommend is top-notch!
Next Read: Insiders Guide To The Best Pizza in Dubai
Finding the Best Seafood Restaurants in Dubai - FAQs
Is there a variety of seafood dishes available in Dubai?
The restaurants in Dubai offer a wide variety of seafood dishes, such as crab, shrimp, oysters, mussels, and more.
Is there outdoor seating available?
Yes, many of the seafood restaurants in Dubai offer outdoor seating so you can enjoy the views and atmosphere of the city.
Are there kid-friendly seafood restaurants in Dubai?
Several seafood restaurants in Dubai offer special menus for children and kid-friendly activities.