What is the first thing that comes to mind when we hear "France?" Mind-blowing cuisine has rightly earned its name around the world. Cassoulet, Croque Madame, Flamiche, all these popular food items originated in France. Thus, finding delectable French food in Laguna Beach would be one of the best parts of your trip. Therefore, in this article, we will inform you about the best French restaurants Laguna Beach offers.
In addition to French cuisine, Norfolk also boasts a selection of a variety of different cuisine like Italian, Mexican, etc. be sure to check those out too!
French Restaurants in Laguna Beach
French food has innovative combinations that combine to create the perfect flavor. We are going to talk about all these famous French restaurants in Laguna Beach that serve authentic French tastes. Hence, you will not be disappointed with your pick. So, let's have a look at them now.
Nirvana Grille
This is no doubt an amazing eatery to try in Laguna Beach if you're craving world-class French food. Nirvana Grille has a cool and lovely atmosphere that will enhance your dining experience.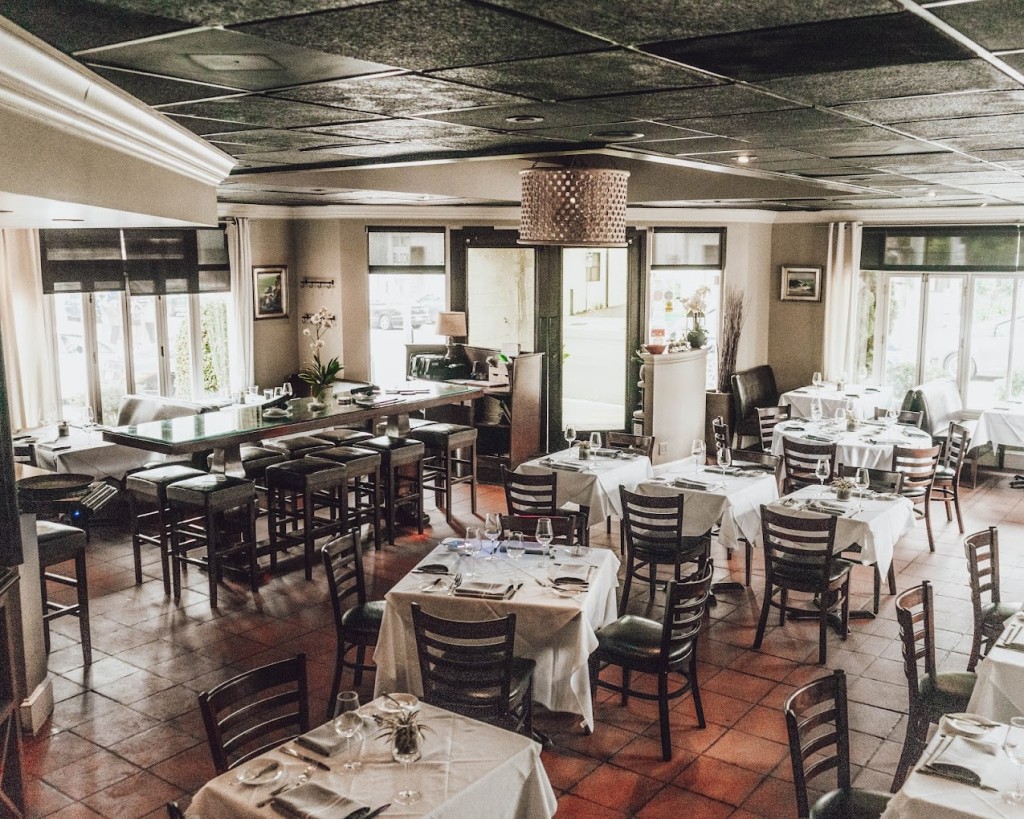 Moreover, they have a unique collection of French delicacies, such as Herbs de Provence Mary's Chicken Breast, and much more. And, the serving size is large, so you can fulfill your hunger to the maximum.
Address: 303 Broadway St Suite 101, Laguna Beach, CA 92651-1816.

Specialties: Northern halibut almond, and pistachio dijon rack of lamb.
Moulin
It has a relaxing and cozy environment to make for a great dining spot. Plus, they serve authentic French food made from locally sourced ingredients to keep the freshness alive.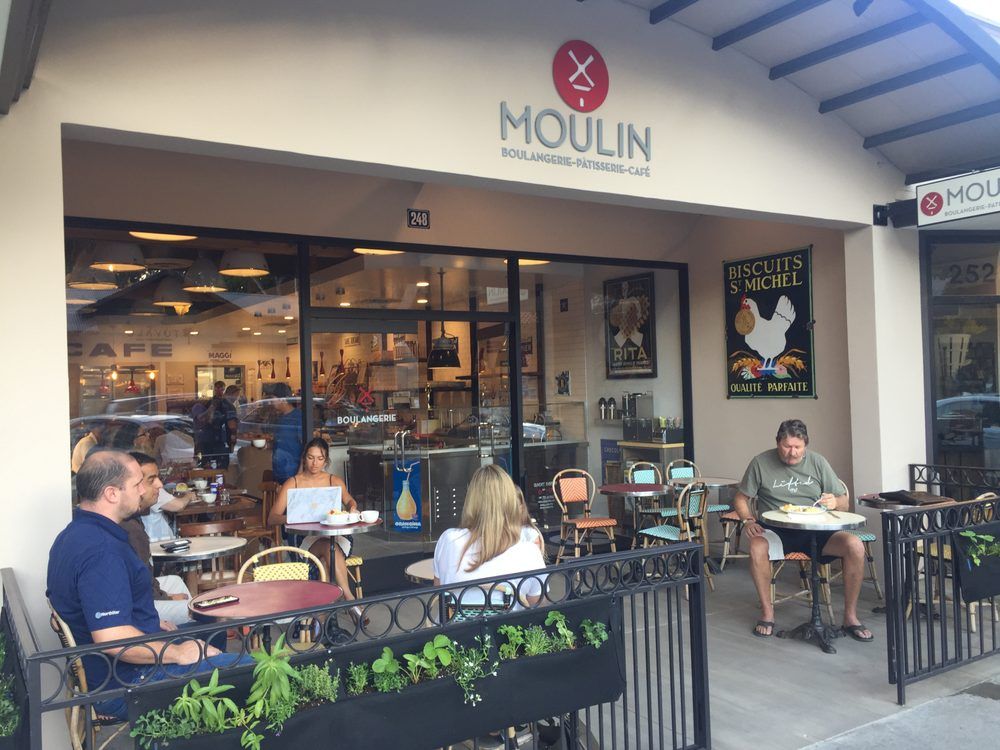 Furthermore, they have a lovely staff who will clear out any questions you may have with in-depth detail. Also, you can take assistance if you are confused about any food item. In addition, you will find a range of luscious French items for breakfast, lunch, or dinner.
You can even visit Moulinl to grab a quick bite before heading on to the day's adventures. As soon as you step into the cafe, it will bombard you with the vibes of France.
Address: 248 Forest Avenue, Laguna Beach, CA 92651.

Specialties:L'Omelette paysanne, crepe nutella, and Les parigots.
C'est La Vie
Winning the taste buds of its customers since 1982, this is among the top French restaurants in Laguna Beach. Thus, this French eatery is loved by everyone, thanks to its tasty food and superb customer service.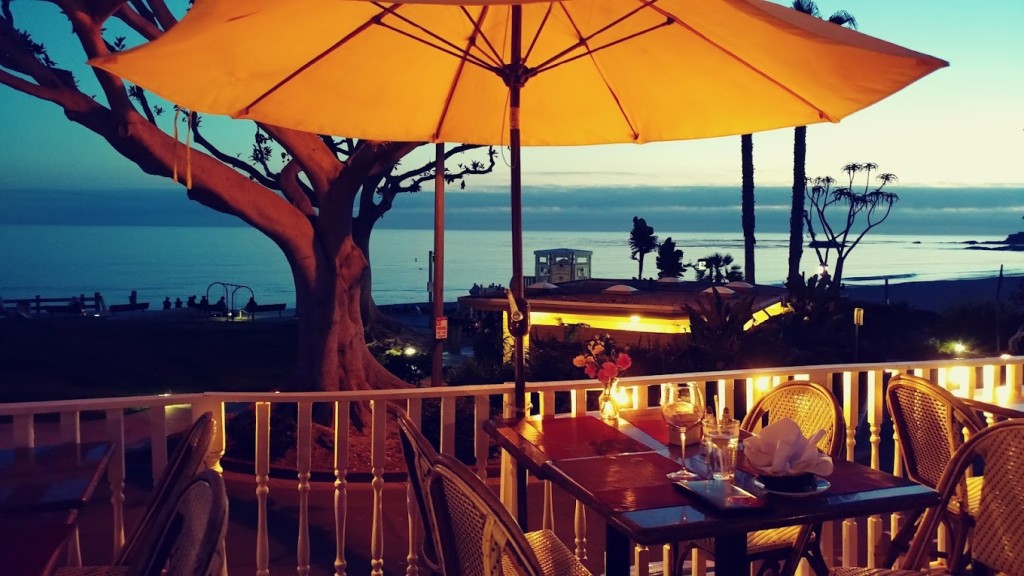 In addition, they have been providing top-notch French cuisine to the locals and the tourists. The place has a vast menu that consists of distinct food items, all of which have excellent French flavors.
If you're looking for a way to cool off after enjoying a delicious meal at C'est La Vie, why not check out two hidden pools in Laguna Beach that you must visit?
Address:

373 S Coast Hwy, Laguna Beach, CA 92651-2111.

Specialties: Fettuccine pasta, seafood pasta, and salmon.
Marche Moderne
We are also going to talk about a few French restaurants that are nearby Laguna Beach. Marche Moderne is one of them since it is located in Newport Beach.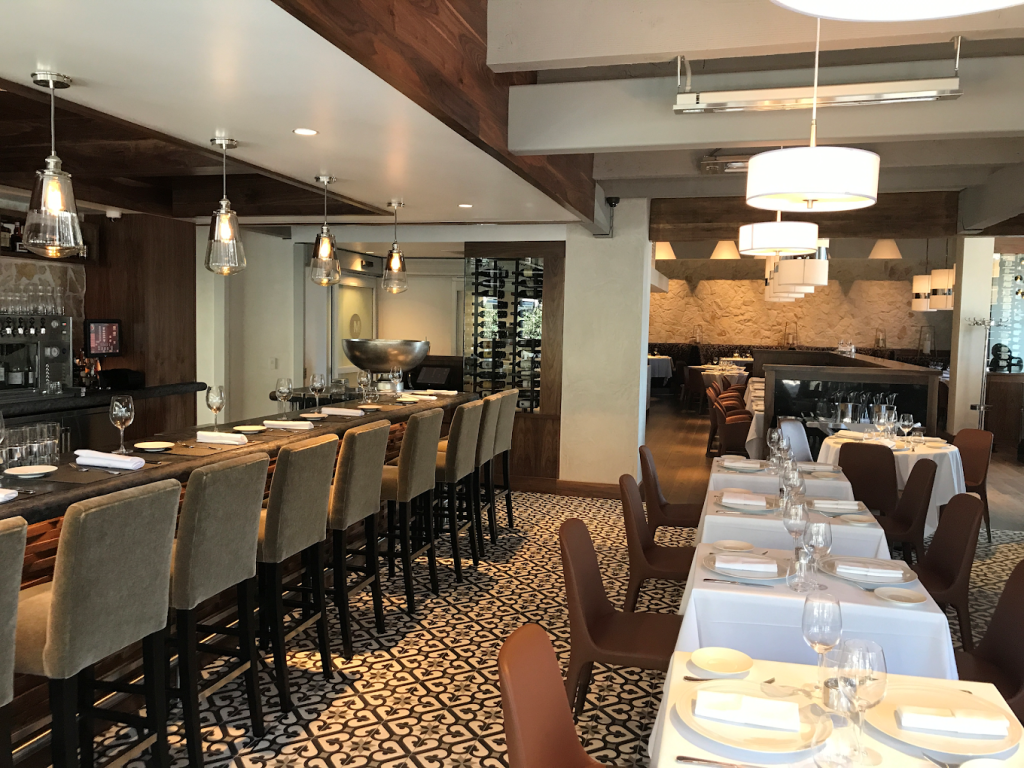 They are superior when it comes to serving brilliant French food. The staff consists of knowledgeable and highly-skilled chefs who know how to ace each dish to bring in the native French tastes. In addition, every plate is brought to you with utmost care.
But for those who are in search of fresh seafood, you'll want to check out some of the top seafood restaurants in Laguna Beach. From succulent crab and juicy lobster to grilled shrimp and flavorful fish dishes, these restaurants are sure to satisfy your cravings for the best seafood in town.
Plus, the presentation is very pleasing.
Address: 7862 E. Pacific Coast Hwy, Newport Beach, CA 92657.

Specialities: Filet au poivre, and valrhona chocolate souffle cake.
Splashes Restaurant
Presenting seaside dining at its best, this is another French place waiting to welcome you. Splashes restaurant has a refreshing vibe that will make all your worries go away. Thus, you can dine in a light and fresh mood.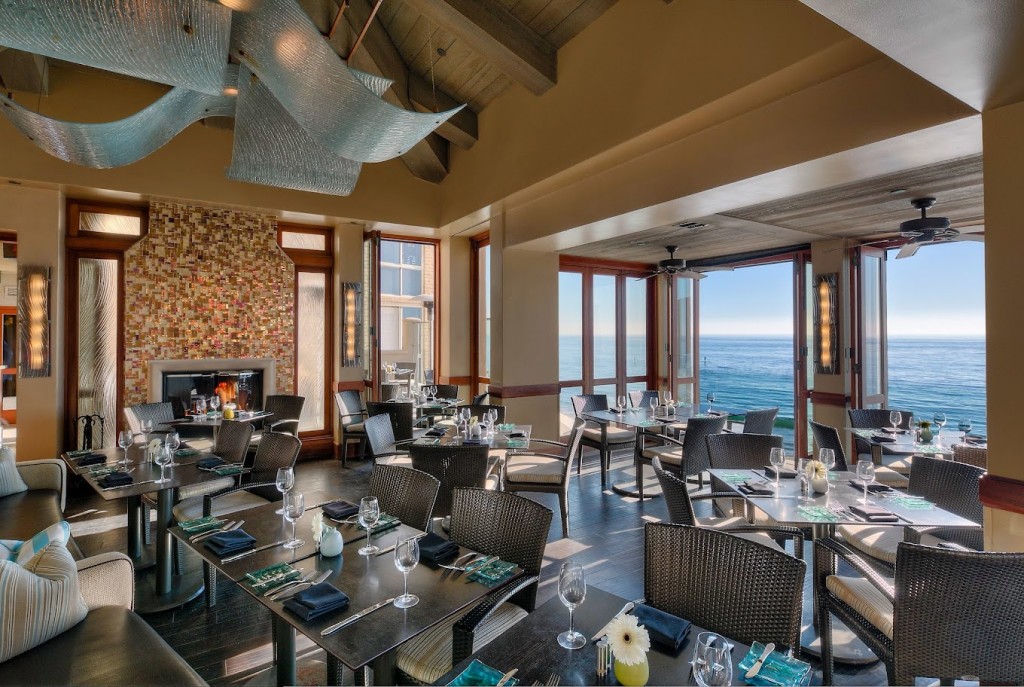 Moreover, they have a lush French menu, offering an array of delectable cuisines. Everything is made fresh and from 100% safe ingredients to provide you with only the best quality food.
Address:1555 S Coast Hwy, Laguna Beach, California 92651.

Specialties: Breakfast pastries, artichokes, and truffle veloute.
Roux Creole Cuisine
This is a superb French eatery that has a wonderful menu. You can try Gumbo, Shrimp Etouffee, Corn Bread Pudding, etc. at this fancy French restaurant in Laguna Beach.
Apart from this, they have a special item for each day throughout the week. For example, Halibut for Thursday, Spicy Voodoo Coconut Shrimp for Friday, and so on. Thus, you can order the specials for a great experience.
Moreover, this restaurant has a nice aura which you will love for sure If you're looking for a romantic dining experience, check out the best romantic restaurants to visit in Laguna Beach.
Address: 860 Glenneyre Street, Laguna Beach, California 92651, United States.

Specialties: USDA prime creole rib, and shrimp and grits.
Brussels Bistro
Brussels Bistro has a great collection of international cuisines, like French and European-styled food. The place has indoor, and outdoor seating available. You will experience a French flair to unique European dishes at this French place that will impress your palate.
Additionally, they have a classic collection of beers. You can order one alongside your food to make a drooling combination. If you're a vegan or just looking to try some delicious plant-based cuisine, you'll be happy to know that Laguna Beach has a great selection of vegan restaurants to choose from, check out the best vegan restaurants in Laguna Beach!
Address: 222 Forest Avenue, Laguna Beach, CA, 92651.

Specialties: Escargots, and boeuf bourguignon.
Dizz's As Is
Next, we have Dizz's As Is in our compilation of the top-notch French restaurants Laguna Beach possesses. It is an upscale dining shop where your tastebuds will meet divine food.
Also, the taste is so authentic that you won't be able to tell if your plate actually came all the way from France! They serve superb French items, for instance, Italian Ligurian Fare, Pesto Genoise, etc.
Address: 2794 S. Coast Hwy, Laguna Beach, CA 92651.

Specialties: Rack of lamb, Italian Ligurian fare, and pesto genoise.
Rendez Vous French Bakery
It is a cutesy French Bakery that is full of fresh and warm bakery items. You will encounter a pleasant smell of freshly baked goods once you enter the shop.
Rendez Vous specializes in French items, like macarons, croissants, eggs benedict, and so much more. Thus, you can make a pit stop here during your trip to re-energize your body with flavorsome food.
Also, the place has a lovely overall ambiance and great staff.
After indulging in some delicious French pastries at Rendez Vous French Bakery and Cafe, why not take a break from the hustle and bustle of city life and immerse yourself in the great outdoors? Laguna Beach is home to some of the best spots for camping.
Address: 3330 E Coast Hwy Corona del Mar, CA 92625.

Specialties: Chocolate croissant, milky way, breakfast sandwich, and beignet.
Bonjour Cafe
This elegant cafe is near Laguna Beach. It has a plethora of food waiting for you such as French Onion Soup, French Toast, Quiche Lorraine, and so on. Anything you grab will be filled with genuine French flavor that will leave you craving for more. Therefore, you will want to come back here every time you are nearby.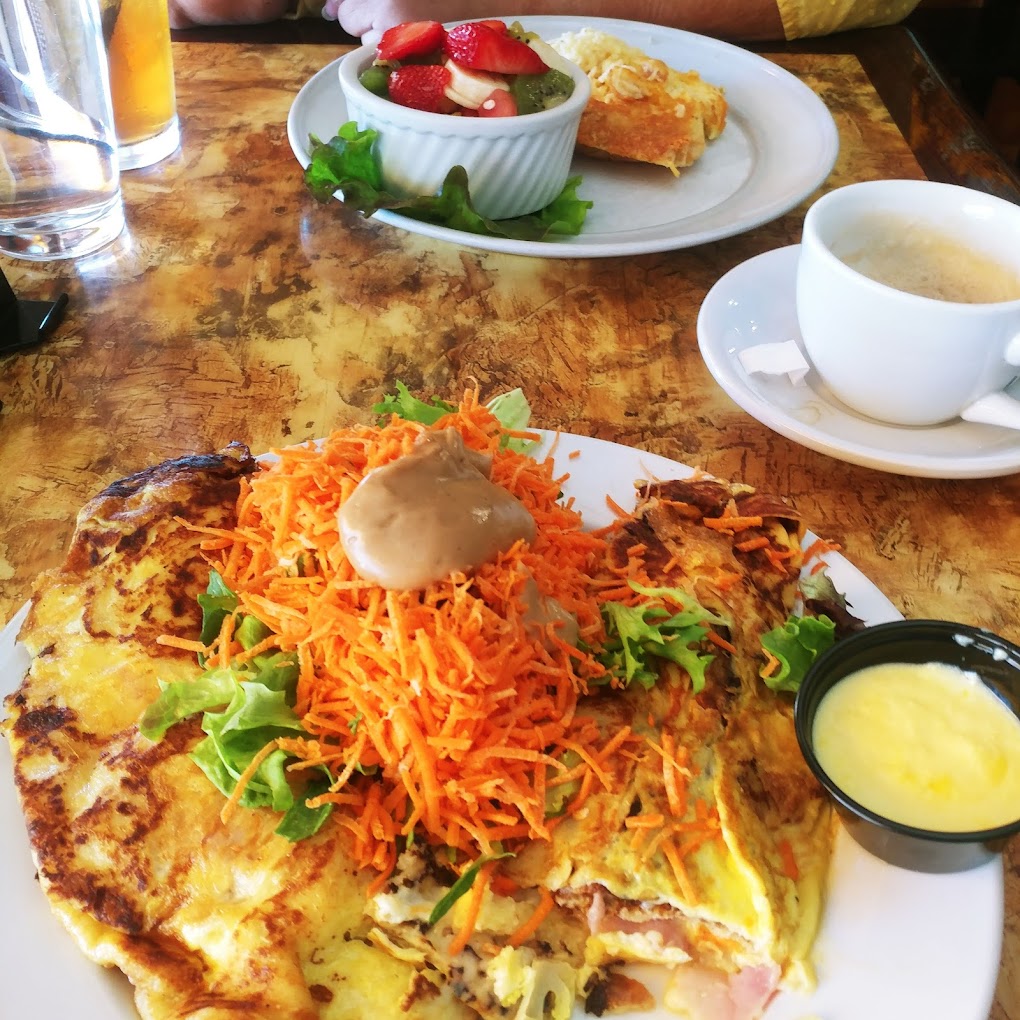 Moreover, this is a pet-friendly cafe with an outdoor seating area. You can choose to have your food here while watching over the life of the city.
Address: 24633 Del Prado Ave. Dana Point, California.

Specialties: Poached eggs, scrambled egg crepe, and smoked salmon.
Recommended Read: 7 Must-Visit Restaurants in Dana Point For A Phenomenal Dining Experience
Gemmel's Restaurant
Gemmel's is an upbeat French restaurant in Laguna Beach that will attract you at first sight. They have a wholesome menu where every dish comes with an authentic French touch. The food will surprise you with its taste.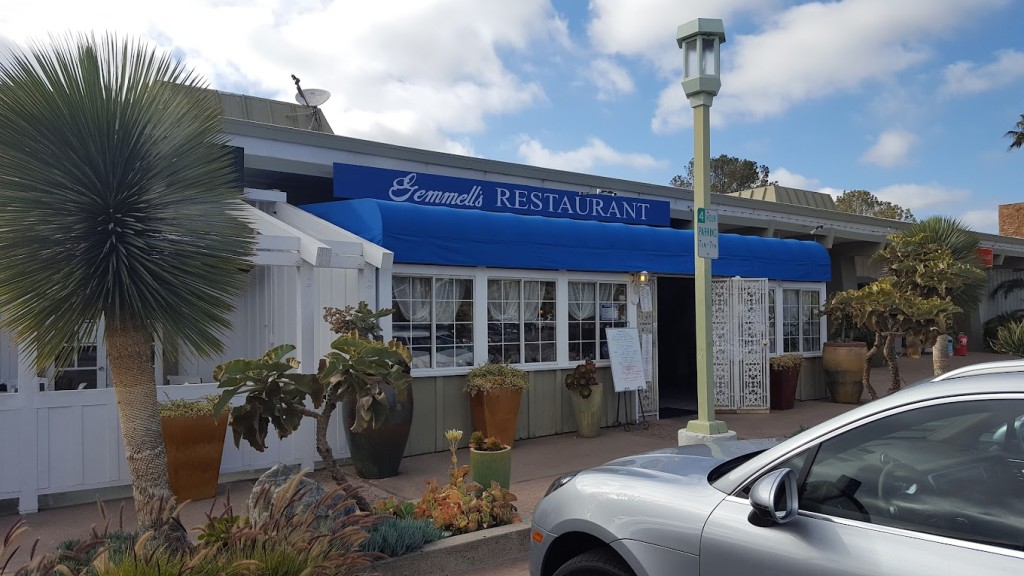 Besides, the restaurant also serves fresh and juicy seafood. There are so many choices to pick from that you will get lost in the menu. Gemmels also serves one of the best steaks in Laguna Beach.
Address: 34471 Golden Lantern St Dana Point, CA 92629.

Specialties: Lobster bisque, souffle, and french onion.
Maison Cafe and Market
It is an excellent choice if you want to get some French munchies on Laguna Beach. The cafe has a cozy atmosphere where you can relax after a long day out.
Furthermore, all their items are made with the freshest of ingredients to ensure brilliance. You will love the taste once you bite into the French deliciousness. Maison cafe is a top choice for breakfast near Laguna Beach since it has an array of options.
Address: 34320 Pacific Coast Hwy Dana Point, CA 92629.

Specialties: Osso Bucco, dutch baby, and duck flatbread.
East Borough
It is a combination of flavorsome French and Vietnamese dishes. You can get both types of international food options under one roof. Plus, they have a lovely staff who will welcome you with a friendly smile.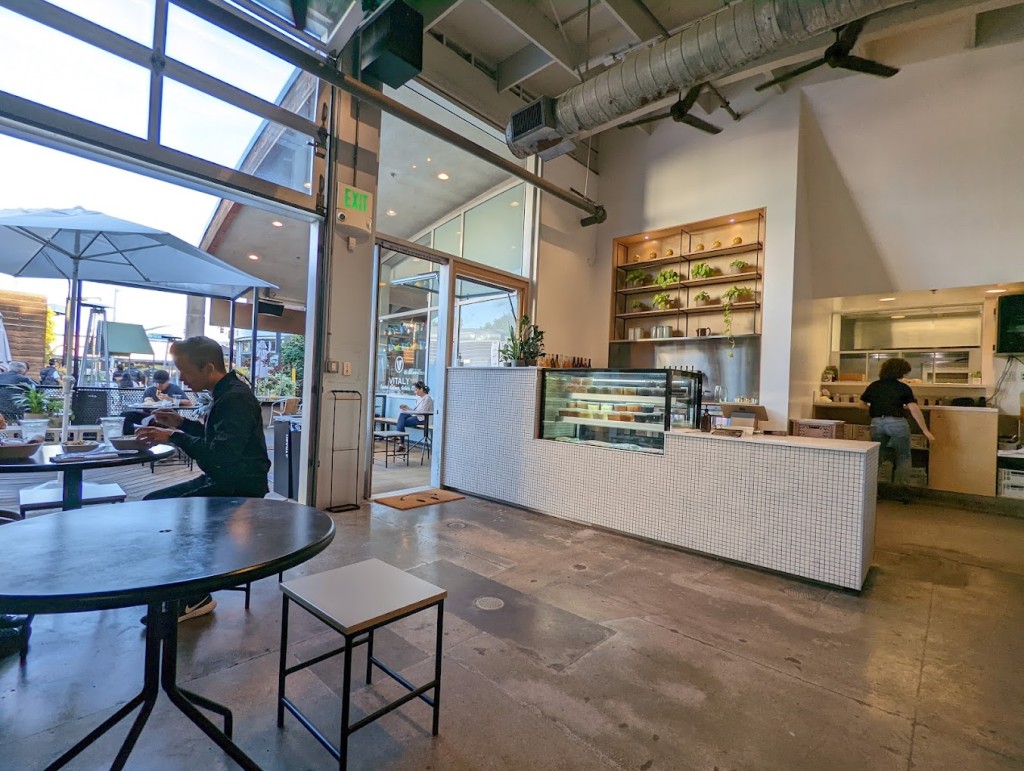 On the menu, you have Grilled Pork, Dac Biet, Sardines, Tofu, and a lot more to choose from. All the dishes are made by expert chefs who know how to keep the right balance between the ingredients. Consequently, you are served delicious food.
If you're a fan of sushi, you'll be pleased to know that Laguna Beach has some of the best sushi places in the area.
Address: 2937 Bristol Street, Suite D102, Costa Mesa 92626.

Specialties: Beef stew, and belly and egg.
230 Forest Avenue
This beautiful French restaurant in Laguna beach serves high-class food. The place has a gorgeous interior and is decorated nicely on the outside as well. Therefore, it will give you pretty vibes.
It does not only have good looks but excellent food as well. They only hire chefs who know how to make the best French food in the city. So, you will not regret dining here at all. And, every plate is presented in an appealing manner to intensify your hunger even more.
Address: 230 Forest Avenue, Laguna Beach, CA 92651.

Specialties: Char-grilled artichoke, Maui onion soup, and prime rib dip.
Pescadou Bistro
Choose Pescadou Bistro for the ultimate French dining experience. They have a classical menu, full of flavorsome dishes, for example, French Onion Soup, Filet Mignon Au Poivre, and Magret. In addition, this restaurant has amazing desserts as well that you can try once your meal is done.
And, do have a glass of their wines while you are here. They taste wonderful. So, you can have a complete meal at this eatery close to Laguna Beach.
Address: 3325 Newport Blvd, Newport Beach, CA 92663.

Specialties: Onglet steak, and floating island.
Editor's Pick: Best Laguna Beach Art Galleries You Should Visit
Conclusion
This was all about the greatest French restaurants in Laguna Beach that you can visit during your stay. Each of these restaurants has something special on its menu that will excite your taste buds. You will have a brilliant time here.
So, take your pick and devour the flavorsome French food at these Laguna Beach restaurants.