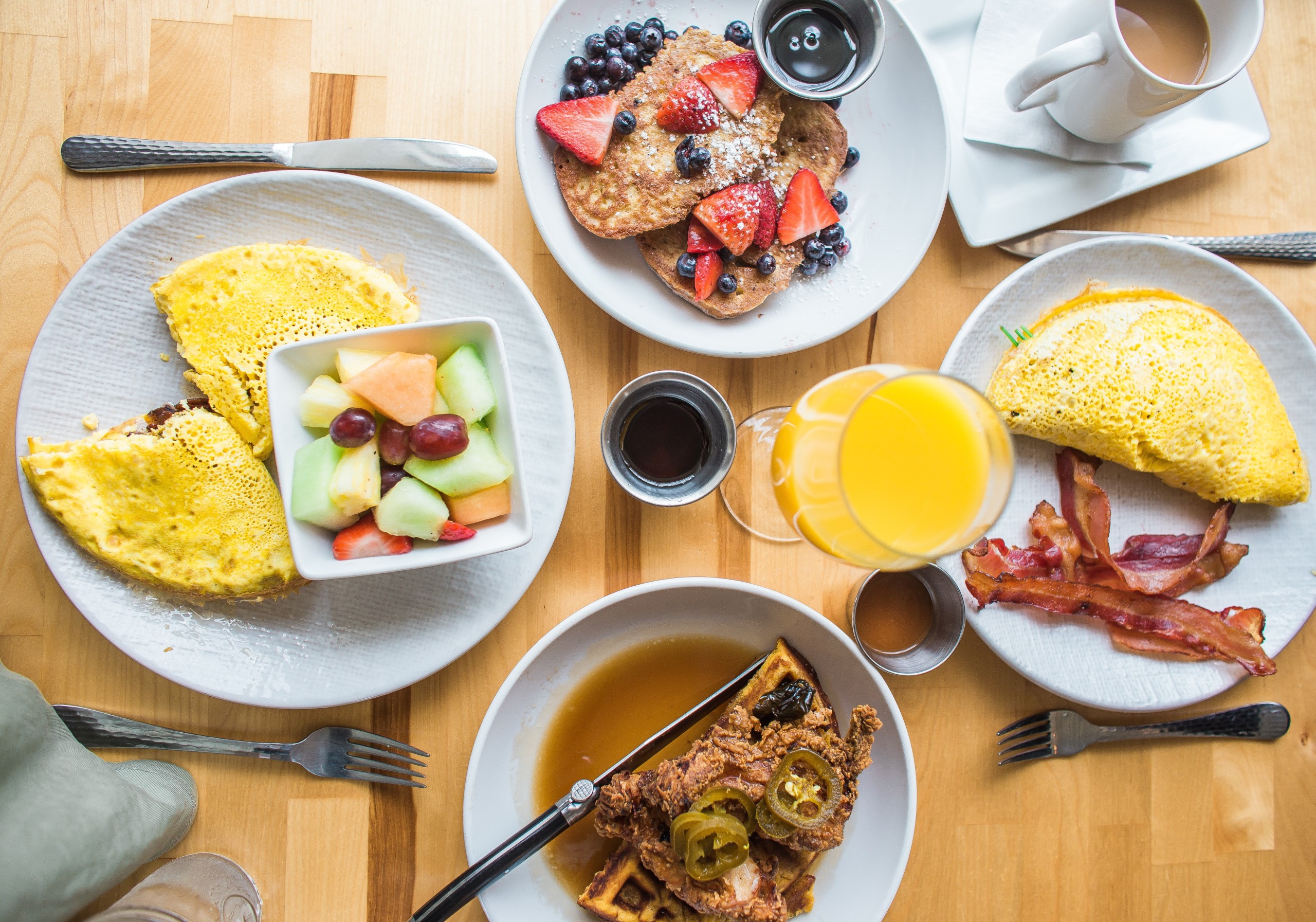 Laguna Beach is among the most visited cities in the States because of its scenic views, exciting activities, and of course, diverse food. You will find food from almost every corner of the world here. From amazing breakfasts to exquisite dinners, you will find everything there. And when on vacation, breakfast is very important to start the day. You can have a casual breakfast in Laguna Beach or a luxe one, and we'll help you find the best one.
Breakfast in Laguna Beach
They say you should never miss breakfast. It is the most important meal of the day and you should have it with all its glory. In Laguna Beach, you will find many places serving great breakfasts. You just need to dig deeper and look for the best breakfast places in the city.
But who has the time to search for places on a vacation? If you're in the same boat, we have got you covered. Also, we also recently talked about the best Brunch spots in Laguna Beach, so you can check that out as well to make your trip even better.
Harvest Restaurant
Having a delicious breakfast is the only right way to start a day at the beach. Go to the harvest between 7 am to 11 am for a breakfast with a scenic view.
The place will offer you a delicious breakfast and mesmerizing views together. You can glance at the mountains while having your food. Their vibe is classy yet casual and you can take kids with you too. The interior is very cute and luxe, Harvest has the perfect balance of luxury and simple interior. They serve meat and eggs along with various vegetarian meals.
Their gourmet breakfast is a treat to have. You can have the Brioche French Toast with homemade chocolate hazelnut drizzle and trust us, it is straight from heaven. The french toast is moist and the chocolate sauce? Perfect sweet goodness. To tackle your spice cravings, they serve Baja Omelette with homemade chorizo. If you want some cheesy delight order their Cheddar Grit.
Address: 31106 S. Coast Highway, Laguna Beach, CA 92651.
Specialties: Smoked Bourbon Bacon Cinnamon Roll, Avocado Toast, Egg White Frittata.
Nick's Laguna Beach
Nick's is quite popular in the area for its dining and bar. But guess what? This place is an all-rounder as you can also have an outstanding breakfast there.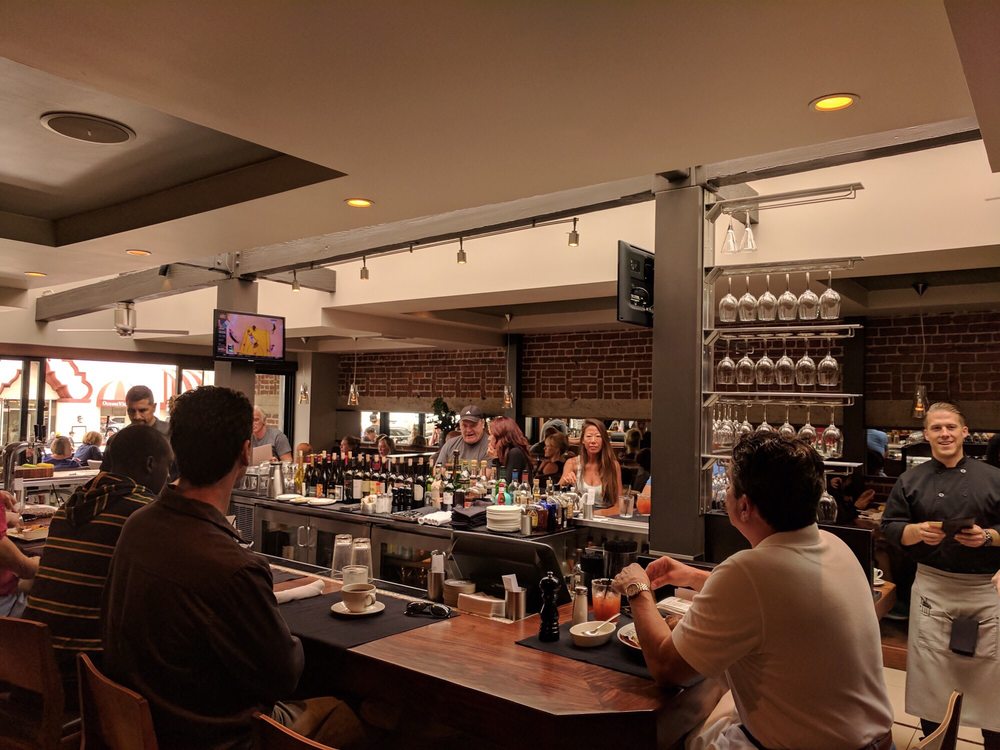 Their breakfast is only available on Saturdays and Sundays from 7:30 am till 11:20 am and has many vegan and keto options. The waffles and poached eggs are the best there. The special breakfast section features their most delicious and gourmet meals.
You can have a cup of coffee to open your eyes and start the day. They also have a mimosa and fresh juices of seasonal fruits.
Address: 440 S Coast Hwy Laguna Beach, CA 92651
Specialties: Warm Butter Cake, The California Omelete, Fried Chicken, and Waffle.
The Cliff Restaurant
Beholding ocean waves in the morning is so therapeutic. The Cliff Restaurant has a 108-degree view of the ocean and is an oceanfront eatery offering serene panoramas.
The place is open from 8:20 am and you can eat a great breakfast there. Their menu ranges from omelets to eggs benedict to french toast and waffles. You can have a traditional Californian breakfast or if you are vegetarian no worries because they serve vegan-friendly food too. In beverages, they have Illy coffee and Bigelow tea.
Address: 577 S Coast Hwy Laguna Beach, CA 92651.
Specialties: Breakfast Burrito, Lox Bagel, The Cliff Breakfast Sandwich.
The Orange Inn
If you are looking for a cafe that is solely focused on serving the best breakfast in Laguna Beach, then The Orange Inn is an ideal match for you.
This place is open from as early as 6 am and closes around as late as 3 pm. So, if you wake up in the early morning or late afternoon, you will get their breakfast. The french toast is perfectly cooked and the burgers are what you would crave for breakfast. Burritos, Waffles, Home-Baked Muffins, Croissants, Cookies, Brownies, and Banana Bread, are all the tasty treats this place offers.
And do you know the most exciting part? It is a pretty old place whose owner is smoothies' original founder. Impressed? Just go to The Orange Inn and maybe you will have to wait for a few minutes as it has limited seating available.
Address: 703 S. Coast Hwy, Laguna Beach, CA 92651.
Specialties: Date Shake, French Toast, Breakfast Burrito, Breakfast Burger.
Also Read: 2 Hidden Pools in Laguna Beach You Must Visit
Kitchen In The Canyon
This is a local cafe that has a professional team of chefs that are dedicated to making delectable food for their customers.
Kitchen In The Canyon is locally owned and operated. It is open from 8 am till 3 pm and has several vegan options on the menu. The vibe is very classy and there is an average amount of noise. You can have french toast or eggs, and it will not also be well-cooked but also well-served.
The most appreciable thing about this cafe is that their chefs are truly dedicated to serving high-quality food, They will listen to your every instruction and will be made the food accordingly.
Address: 845 Laguna Canyon Rd Laguna Beach, CA 92651
Specialties: Eggs Benedict, Breakfast Burrito, Avocado Toast.
Las Brisas
Laguna Beach is famous for its diverse food scenes. As we have stated earlier the food this city has is from around the world. Thus, this place has a Mexican menu.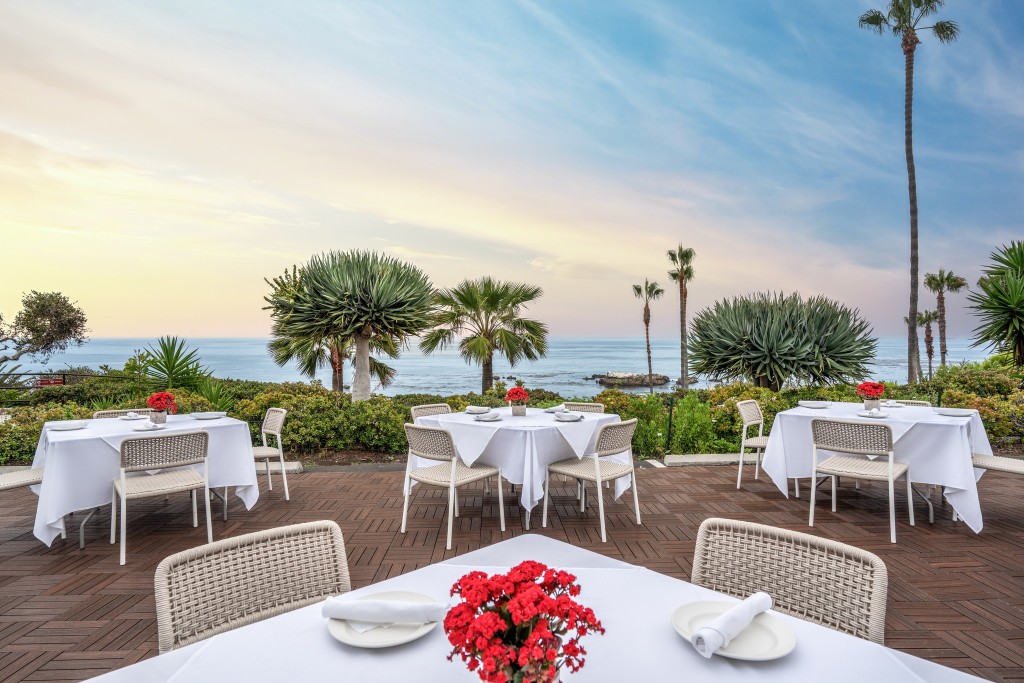 Las Brisas offers its customers authentic and flavorsome food options. But here, we will be talking precisely about breakfast. Firstly, Crepes. THEY ARE THE BEST. Like you will take a bite and will be like OH MY GOD! Apart from crepes, their eggs are also correctly cooked with balanced flavors and crab meat.
It is open from Monday to Friday from 8 am till 11 am for breakfasts. You can go and first have a cup of coffee, and then have a plate of Mexican breakfast.
Address: 361 Cliff Dr Laguna Beach, CA 92651.
Specialties: Crepes, Steak and Eggs, Crab Omelete.
Heidelberg Cafe & Bistro
If you are not an early bird and more of an afternoon person but want to have breakfast in Laguna Beach, then you should visit Heidelberg Cafe & Bistro. They are known for serving breakfast all day.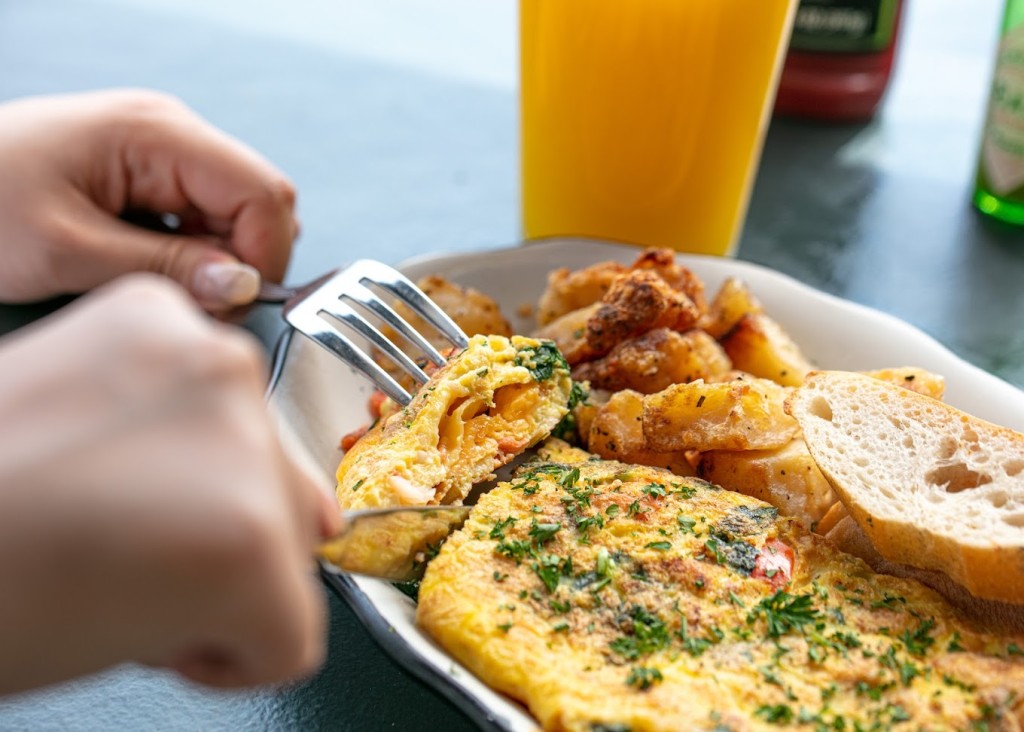 Well, there is no right time for a breakfast burrito or eggs benedict as at this eatery, you will be served mouth-watering breakfast items from 6:30 am till 2 pm. The sausages are super yummy and cooked on the right level, not raw and not overly cooked. And the eggs? One of the best eggs that you have had in ages.
This place has a classy vibe and medium noise. You can take your kids there and the restaurant is also dog-friendly!
Address: 1100 S Coast Hwy Ste 116 Laguna Beach, CA 92651.
Specialties: German Sausage, Eggs Benedict, Eggs Heidelberg.
Penguin Cafe
For traditional American breakfast, you should opt for Penguin's Cafe. This cafe has a laid-back and casual vibe.
They are specialized in serving original and homemade food. Their food items are preservative-free and they will make anything you will ask for. You have full creative control in ordering your breakfast. Made from fresh ingredients and old-school recipes, every item on their menu is a hit. But the french toast? Even the French wouldn't do them this delicious.
Their shakes and malt are also made from homemade ice creams and other stuff. Just have breakfast there on your trip to Laguna Beach, CA.
Address: 981 S Coast Hwy Laguna Beach, CA 92651.
Specialties: Cheese Omelette, 2 Eggs Breakfast, French Toast.
Cafe Anastasia
Cafe Anastasia will acter to all your egg cravings. This is a very cute little cafe that has amazing art walls and live music.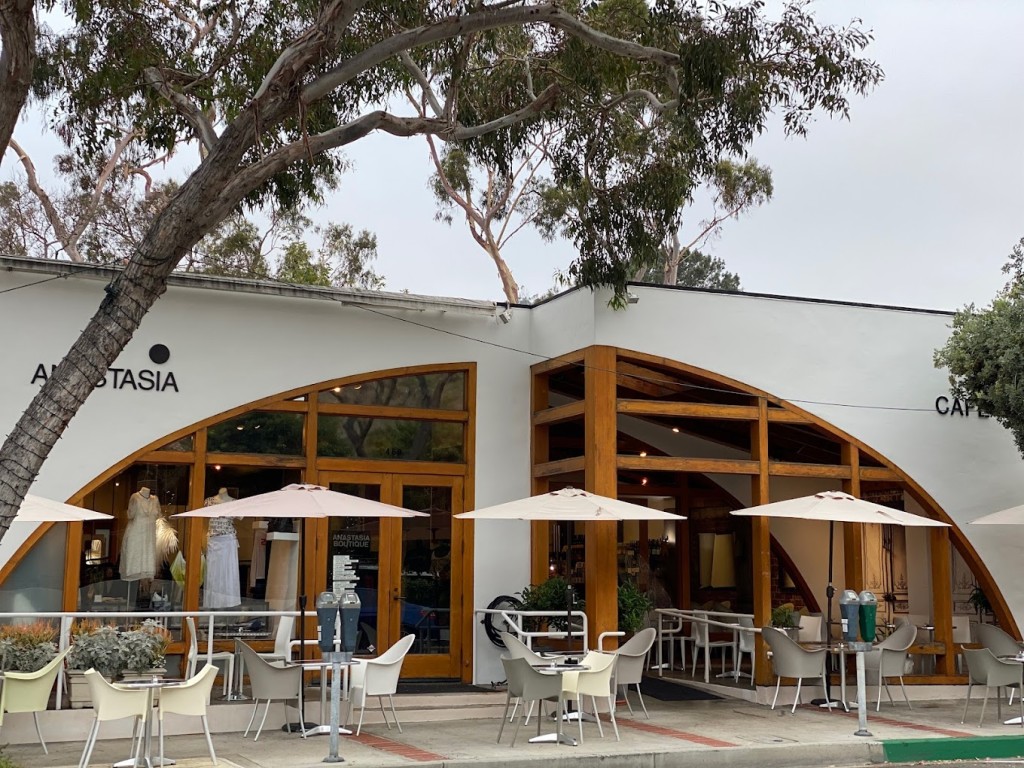 The eatery is not so mainstream so there is not the usual Laguna Beach rush. It is indeed a hidden gem in terms of food, service, and interior. There are the sweetest waiters that will do everything to make you comfortable. And of course, they are among the few places in the city that serves almost all kinds of eggs. Poached? They have them. Benedict? They got you. Omelet? Obviously, it is on the menu.
And the menu doesn't only stop on eggs their waffles, soups and fresh juices are also in demand, which by the way are homemade. You can also order a glass of champagne for a little adventure in the morning.
Address: 470 Ocean Ave Laguna Beach, CA 92651
Specialties: Poached Eggs, Eggs Laguna, Eggs Benedict.
The Pantry, Laguna Beach
Are you tired of dining at grand places even for breakfast in Laguna Beach? Do you want to spend some me-time while looking at a piece of ocean and having your breakfast in a cute little spot? If so then The Pantry is your place.
It is a small cafe selling limited breakfast items. However, they have a comparatively large collection of assorted drinks. The best thing that this place serves is the Breakfast Burrito. It is the best burrito in the whole area having the perfect combination of chorizo, eggs, and refried beans with the salsa. You probably won't have a burrito like this again.
Their Avocado Toast is also very trendy among the locals. It is a unique recipe by the chef and it tastes like heaven. One bite, and Woah! You will be in awe of it.
Address: 1200 S Coast Hwy Ste 102 Laguna Beach, CA 92651.
Specialties: Avocado Toast, Breakfast Sandwich, Breakfast Burrito.
The Deck on Laguna Beach
Sometimes on vacation because of the messed up sleep schedule, we would want a dinner meal at the time of the breakfast. If you are going through the same situation, you should go to The Deck on Laguna Beach.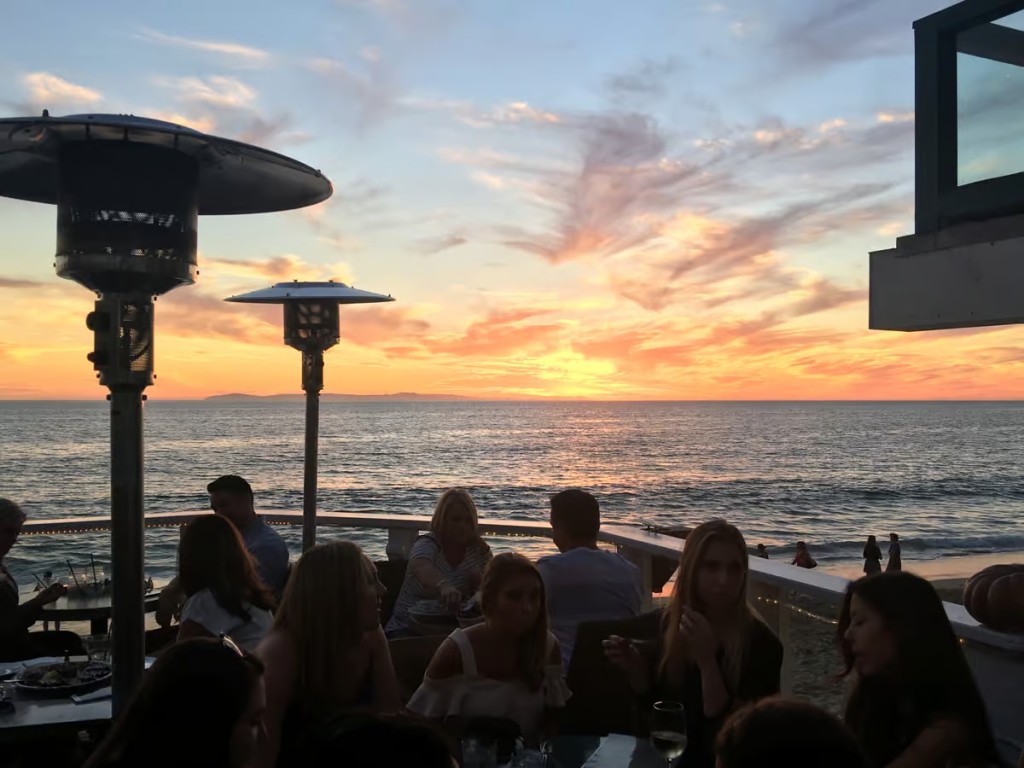 This place has a single menu for all day, be it breakfast, lunch, or dinner. You can go there between 11 am till 8 pm, and can have some of the best dishes in town. Their grilled cheese sandwich is a treat for cheese lovers with different kinds of cheese grilled perfectly into the bread.
But they are more popular than the seafood, you can eat a lobster quesadilla or some shrimp tacos. The best thing about their seafood is that it does not stink or smell and you can enjoy your meal peacefully.
Address: 627 Sleepy Hollow Ln Laguna Beach, CA 92651.
Specialties: Tomato Soup, Grilled Cheese Sandwich, Lobster Quesadilla.
C'est La Vie
A french bakery-styled cafe in Laguna Beach is how we would describe C'est La Vie. It is a cute cafe serving french food and offering picturesque views of the ocean from the windows. If you want an outdoor dining experience, they have a wonderful patio too.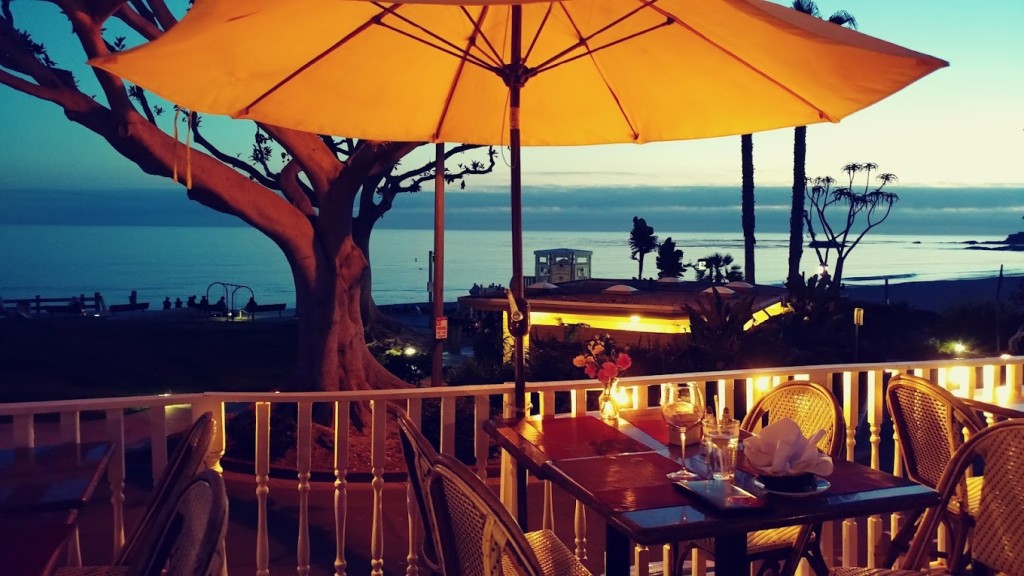 C'est La Vie has gluten-free and vegan food too. The cafe welcomes kids and has an amiable staff. Their food is made in a french style and has a lot of seafood included. You would never have heard about a crepe with seafood but it is available there. It might sound a bit off to you but trust us and try it. It is among the most unique breakfast in Laguna Beach.
Address: 373 S Coast Hwy Laguna Beach, CA 92651
Specialties: Eggs Benedict, Seafood Crepe, French Toast.
Driftwood Kitchen
If you desire to have oysters, steaks, or seafood for breakfast then go to the Driftwood Kitchen. This restaurant offers breathtaking views of the Pacific Ocean as it is facing the sea.
Driftwood Kitchen is the best in terms of having more meaty options for breakfast. Their French Toast is super delicious, having the perfect light crust and soft texture. A Salmon Bagel is an ideal match if you want to have a seafood breakfast.
And you could never go wrong with eggs in the morning. There are many items from which you can opt, Either choose Steak and Eggs or go for Benedict Eggs. Choose anything and it will be up to the mark.
Address: 619 Sleepy Hollow Ln Laguna Beach, CA 92651.
Specialties: French Toast, Salmon Bagel, Steak, and Eggs.
The Loft Restaurant
This breakfast place is located on the fourth floor of The Montage Hotel in Laguna Beach. It offers a traditional American-style breakfast with many vegan options on the menu. Also, check out the best western hotels in Laguna Beach!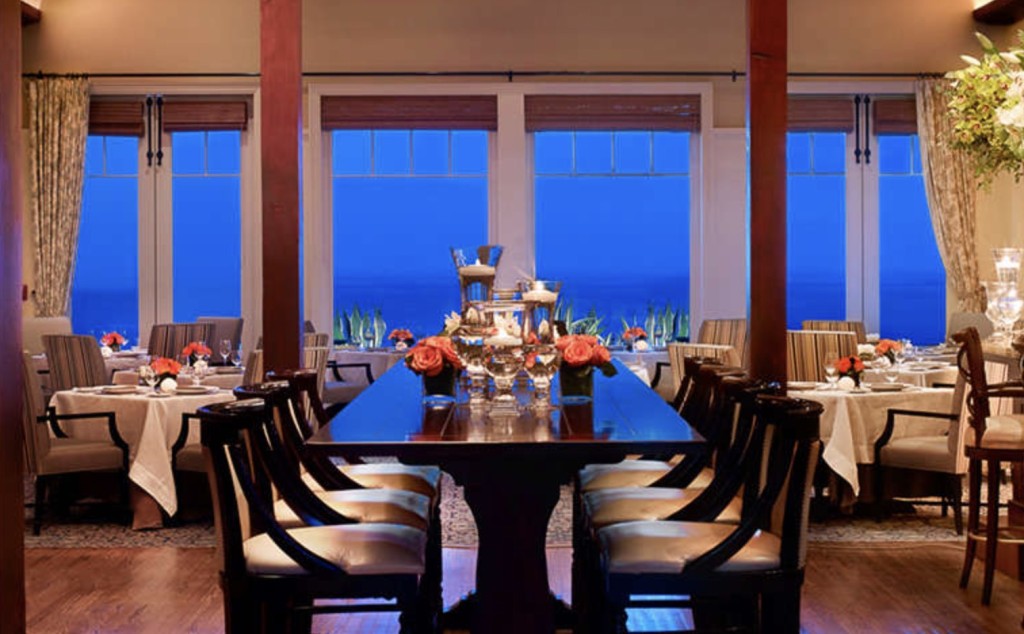 The Loft Restaurant has an upscale and trendy vibe. There is moderate noise in the area and is very classy. The place features a fully functional bar, TV, and outdoor seating. If you want to experience the panoramic views of the city, sit outside in this eatery and the whole city will be under your feet.
They serve the same menu all day, so if you want a steak or bread you will get it. Their coffee-crusted chicken strips are appetizing and you will be wanting more and more of them.
Address: 30801 South Coast Hwy Montage Laguna Beach Laguna Beach, CA 92651.
Specialties: Bread Basket, New York Steak, Vegan Bolognese.
Coyote Grill
Tacos are comfort food for many people. They like to have tacos for dinners, lunches, and breakfasts. So, when you are in Laguna Beach, have tacos for breakfast at Coyote Grill.
They have excellent Mexican food in the city but their tacos are the BEST. Ranging from fish tacos to shrimp ones to a taco plate, they will treat all your taco cravings rightly. Their fish taco is said to be delicious along with the Calamari one. Both of them have the perfect amount of sauces and stuff to make it the perfect taco.
Apart from tacos, their eggs and zucchini items also taste delish. And you know what makes it more special? They make their food every day by hand and have handcrafted margaritas on the menu.
Address: 31621 Coast Hwy Laguna Beach, CA 92651.
Specialties: Calamari Tacos, Fish Tacos, Chorizo, and Eggs.
Carmelita's
Laguna Beach has a craze for Mexican food. Because of its hype, numerous Mexican restaurants are serving the right Mexican food. Carmelita's is among such restaurants.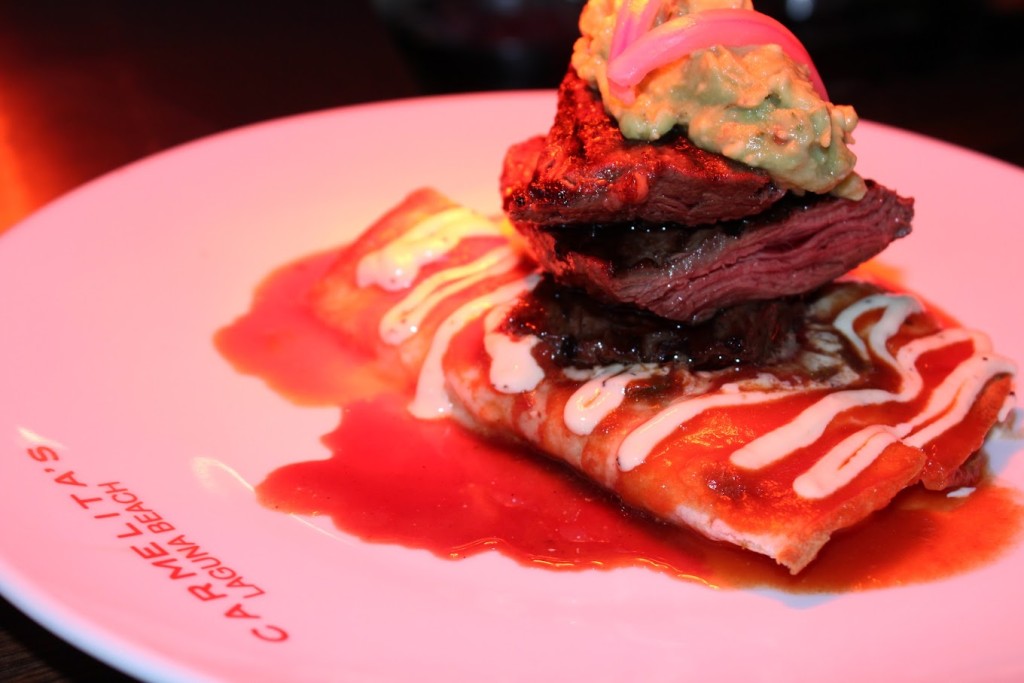 This place welcomes kids and has a covered outdoor setting option. The atmosphere is classy and the kitchen is open stayed so the customers may observe and experience the making of authentic Mexican food. They have the same menu throughout the day so you can have a full Mexican meal at 8:00 am in the morning if you want to.
Burritos and Tacos are great there but their seafood varieties will also amaze you. They exclusively offer breakfast on weekends from 10 am till 1 pm with live music so that you can have the most exciting start to your off day.
Address: 217 Broadway St Laguna Beach, CA 92651.
Specialties: Grilled Fish Tacos, Blackened Burrito, Seafood Enchiladas.
Urth Caffé
A European-style cafe in North America would be the last thing you would think of. But guess what? Urth Caffé is one such cafe offering breakfast in Laguna Beach.
The cafe is primarily focused on making everything from organic and local products. It prepares its own ancestral, organic coffee and finds and mixes its own distinctive, excellent teas. The vibe is very relaxed and there are no waiters. Urth provides unique food options for the entire range of healthy lifestyles, from vegan to gluten-free to absolute indulgence.
Urth's delectable pastries, cakes, and loaves are produced with the best ingredients, including authentic French butter, pure wheat, ancient grains, and eggs from regional family farms. Their coffees and pies will take you to another world. It will not only be delicious but also very unique in taste.
Address: 308 N Pacific Coast Hwy Laguna Beach, CA 92651.
Specialties: French Toast, Pumpkin Pie, Eggs Salmone.
Zinc Cafe and Market
Visiting Laguna Beach with your dogs can be problematic as there are not many pet-friendly places. But Zinc Cafe and Market is among the few eateries in the city that allows dogs.
This restaurant has a very casual vibe and it is also open for kids. There are various vegan options for people who would not eat meat. Their Avocado Toast is the best when it comes to the vegan menu. Their coffee is widely popular among the locals as it tastes divine.
But if you want to try anything else, go for eggs. The Deluxe Poached Eggs are aptly named as they are indeed extremely DELUXE in taste. It's so good that you would want to eat it for the whole day. Scrambled Eggs with Leeks are also rightly made with the correct portion of eggs and leeks.
Address: 350 Ocean Ave, Laguna Beach, CA 92651.
Specialties: Deluxe Poached Eggs, Avocado Toast, Scrambled Eggs, and Leeks.
Splashes Restaurant
If you want to enjoy the finest of beachfront dining, visit Splashes Restaurant. They provide delicious coastal food for breakfast, lunch, and supper.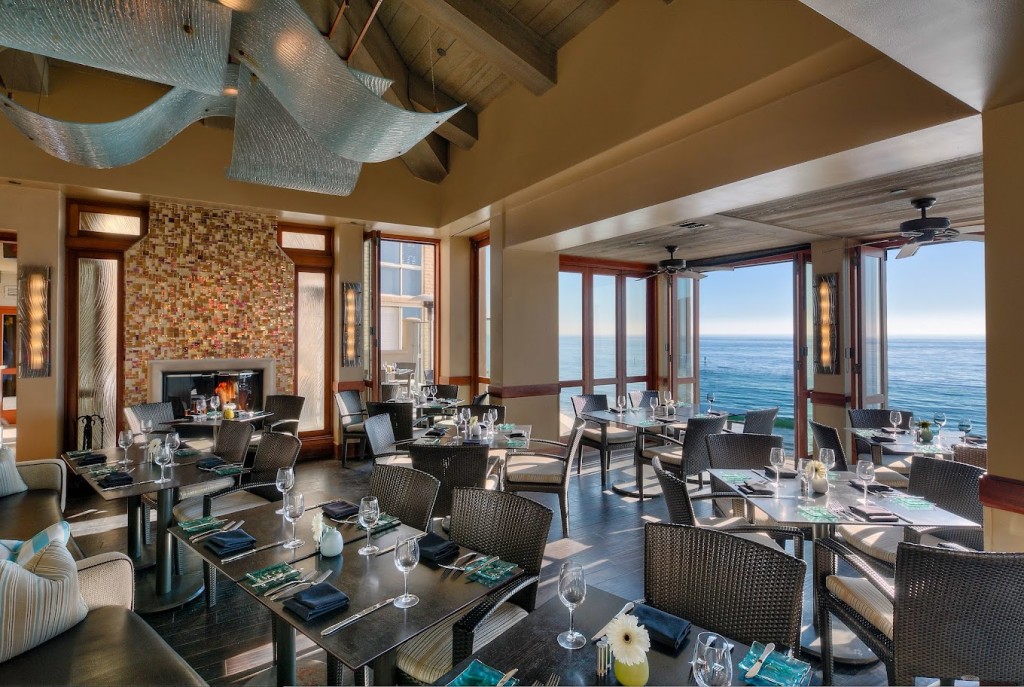 With the sea only 25 feet away, you may eat while admiring the waves gush in, whether indoors by an open window or on one of our palm-shaded decks. The beach vistas aren't the only stuff to relish since every dish is prepared by the culinary staff and is inspired by healthy, regional, and incredibly excellent ingredients.
The food is absolutely appetizing and well-presented. The service is fast and attentive. You should make a reservation before going to this place as it is mostly booked.
Address: 1555 S Coast Hwy Laguna Beach, CA 92651.
Specialties: Steel-Cut Oatmeal. Caramelized Banana French Toast, Juices by Alain Milliat.
Stacks Pancake House
People usually visit Dana Point and Laguna Beach on the same trip. So, if you are looking for a good breakfast spot to stop by on your way to Laguna Beach, Stacks Pancake House is the cafe to go to.
The place offers takeouts so it is perfect for the road trip. You can grab your breakfast and have it on the way, It is a kids-friendly place and offers amazing pancakes and eggs. Even though they have a vast range of breakfast their pancakes and waffles are top-notch and class apart.
To beat the hunger and have a good mood while on the road, grab their Loco Moco, some pancakes, and french toast so that you will be full. You can also have a burrito or eggs benedict. Stacks Pancake House opens around 6:
Address: 34255 Pacific Coast Hwy Dana Point, CA 92629.
Specialties: Loco Moco, Banana Nutella French Toast, California Omelete.
Moulin
You will have a true french breakfast experience at the Mouline while on the trip to Laguna Beach, CA. It is a casual cafe with counter service that offers its customers french style pastries, sandwiches, and eggs.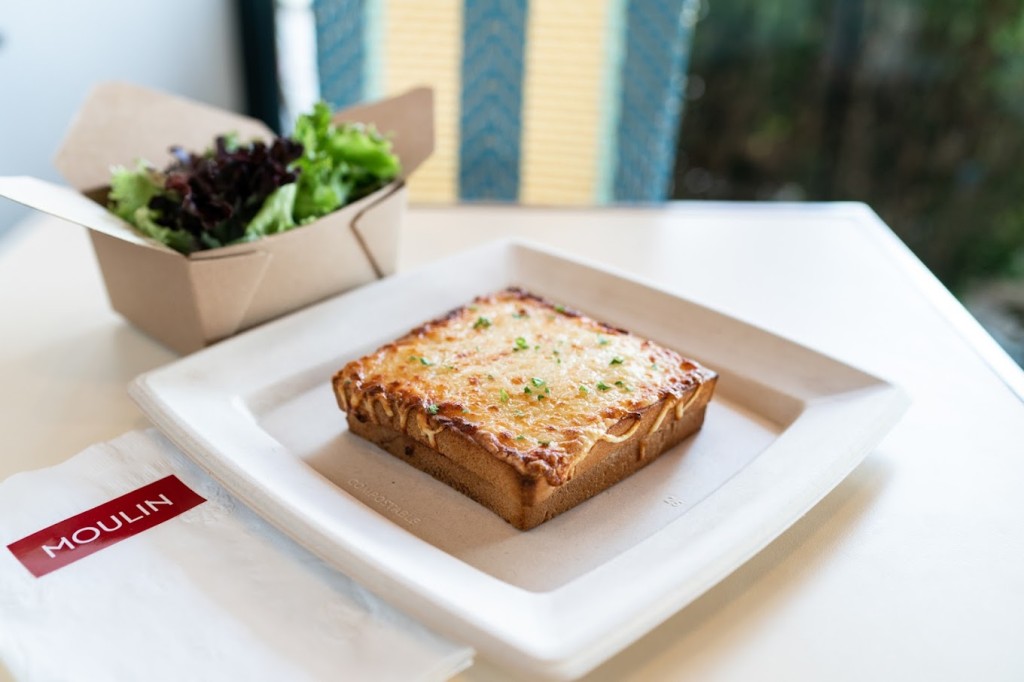 This cafe has a very cool eatery and if you want to just grab the breakfast and go, you can go straight to the counter and opt for your desired items from the shelf. Their croissants are the most authentic ones in Laguna Beach. The almond one is very famous but you can also have the chocolate croissant. Both of them are particular french treats.
Their menu might seem a little difficult for you as they have mostly names in French but you can always ask the staff or read the description. You can never go wrong with a glass of fresh juice and at Moulin, they have different flavors every day.
Address: 248 Forest Ave Laguna Beach, CA 92651.
Specialties: Chocolate Croissant, Croque Madame. Almonf Croissant.
Ruby's Diner
This beautiful eatery is located on a rooftop serving one of the best breakfast in Laguna Beach. Ruby's Diner is a perfect place for families, be it big or small. If you are in the city with your family then go to this place for an amazing breakfast.
The staff is super friendly and the ambulance is very chill yet cozy. It wouldn't be wrong if we would say that it is a classic American diner serving fantastic food to its customers. Their breakfast has many combos of mouthwatering food. The cinnamon rolls french toast is to die for, it has such a perfect balance of cinnamon flavor and moist french toast that you will be stunned at how appetizing it is.
If you want an omelet but with some extras, go for ABC Omelete. It is served with house-made salsa, bacon, and avocados. Everything on the menu is made with high-quality ingredients and tastes phenomenal. Just try it once and we bet that you will be in love.
Address: 30622 Coast Hwy, Laguna Beach, CA 92651.
Specialties: Ruby's Buttermilk Hot Cakes Combo, Cinnamon Roll French Toast Combo.
Editor's Pick: 7 Must-Visit Restaurants in Dana Point For A Phenomenal Dining Experience
The Stand Natural Foods
The Stand Natural Foods offers only vegan options on their menu for vegetarian people. If you are searching for a totally vegan place, visit this eatery.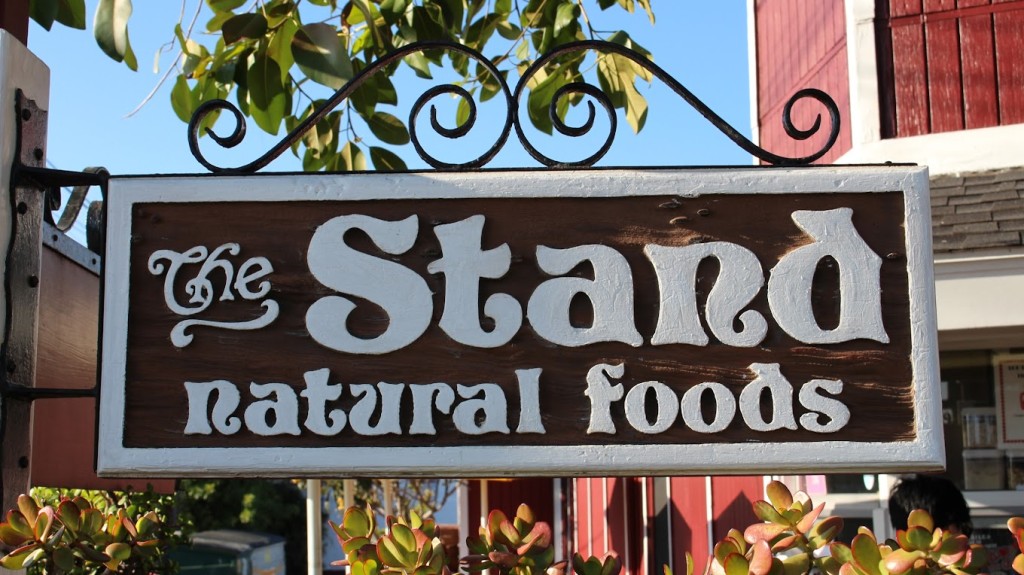 The place allows kids and dogs, so you won't have to worry about your babies. Bring them with you while you enjoy a good vegan breakfast. Their Avocado Sandwich is so delicious you will be coming again for it. And the Veggie burger? You will forget the regular chicken ones after having it.
Address: 238 Thalia St, Laguna Beach, CA 92651.
Specialties: Avocado Sandwich, Veggie Burger, Taco Bowl.
Final Words
So, we have mentioned the top 23 places that are offering the yummiest breakfast in Laguna Beach. Ranging from Mexican to french, to vegan to non-vegan, and to a place that serves just breakfast, this article has covered everything you needed to know about breakfast scenes in the city.