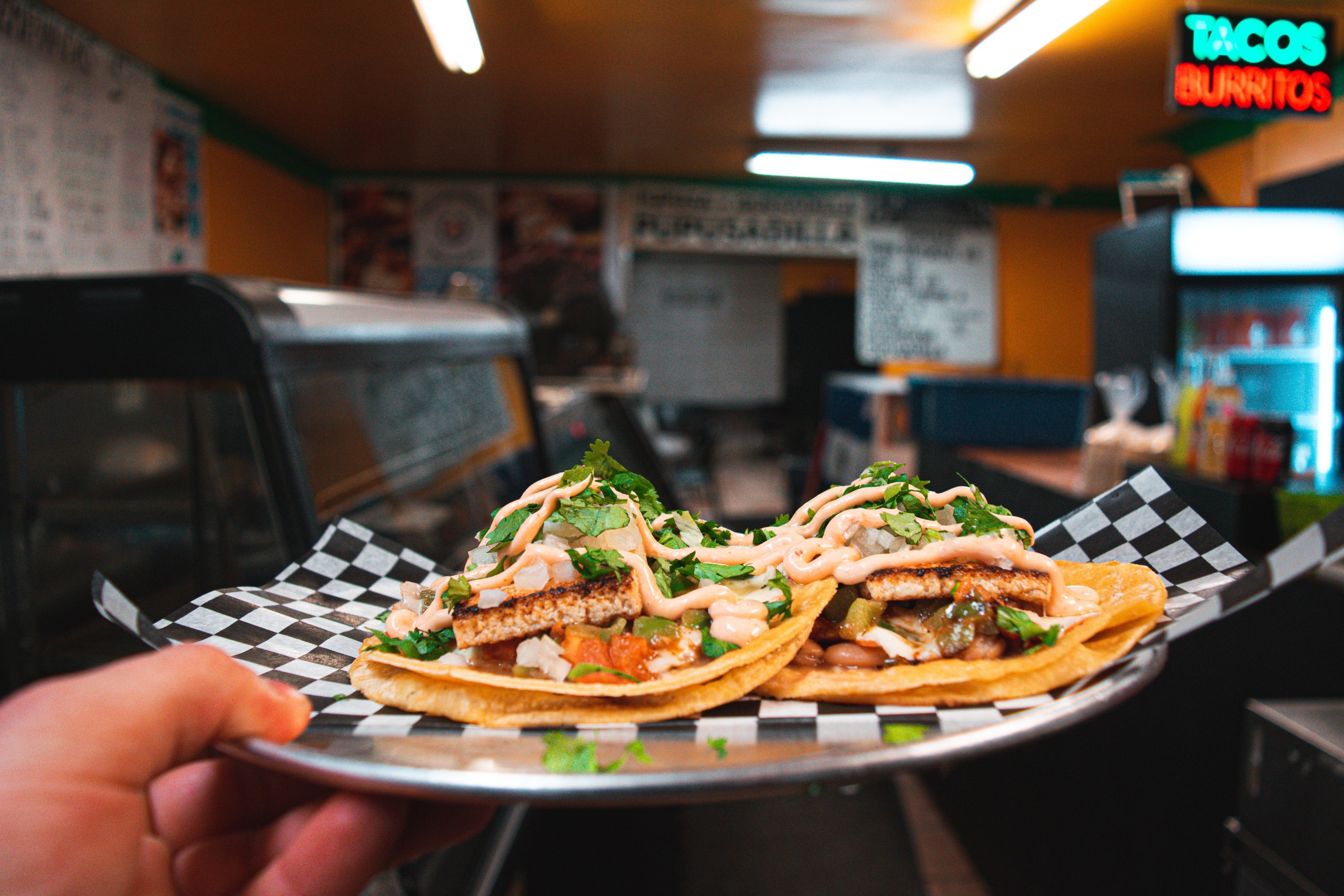 Mexican food and Laguna Beach share a very strongly knit tie due to several reasons. Firstly because of its location, Laguna Beach falls in California which is home to a very large Mexican Community. This means there is an availability of a vast variety of Mexican restaurants in Laguna Beach.
Secondly, people often find the Mexican cuisine in southern California far better tasting and authentic than that in northern California because long ago the sunset coast was originally a part of Mexico. This leaves a major impact on the culture of an area, food variety, and preferences.
From fine dining to a random beach day hang-out spot, we have got you covered. Offering you a dynamic variety to choose from. All these Laguna Beach restaurants are such that one can never go wrong in having a good meal. If you're visiting Laguna Beach this summer, and you happen to try Mexican food over there then we have got you covered with our top-rated Mexican Restaurants.
However, if you're looking for a change in cuisine, check out the 13 Best Mexican Restaurants in Laguna Beach
Las Brisas
The reason why this eatery is at the top of our list is that it not only offers delicious food but your food is accompanied by something for your eyes as well – a breathtaking view that sweeps you off your feet as you dive into your food. It is perfect for a couple's date night where you enjoy the sunset as Las Brisas captures a scenic view of the horizon.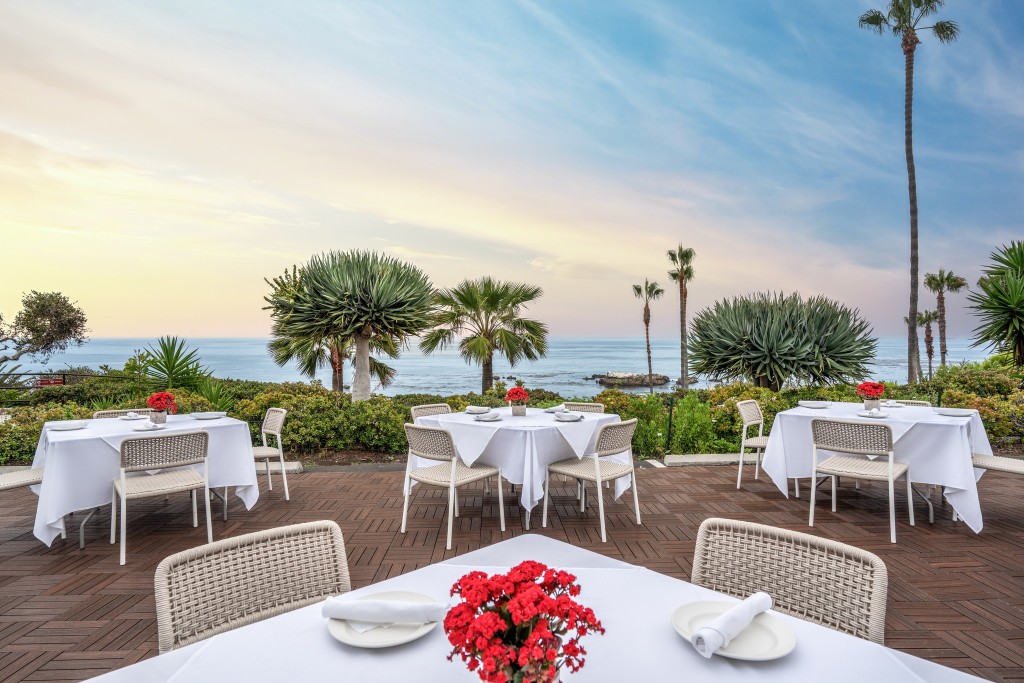 If we talk about the food of this place then it is safe to say that this restaurant offers the perfect amalgam of Mexican flavors with the cuisine offered in California.
The claim to fame of Las Brisas resides in their seafood, mix that up with live music and you have yourself an evening to remember.
Carmelita's
Second, on our list of the finest Mexican restaurants stands this exclusive establishment that takes pride in preparing each item from scratch every single time. Not only that but their ingredients are sourced fresh right from the market as California is the agricultural hub of the produce in the USA. This freshness of the ingredients adds enormously to the flavor of the food.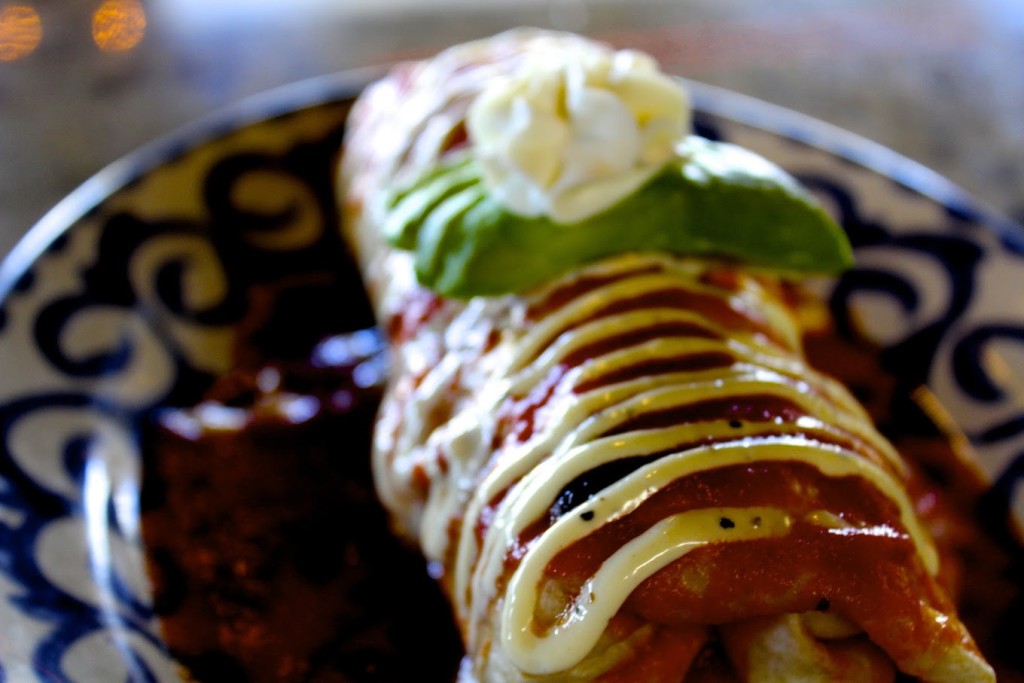 Carmelita's brings to its customers the flavors of two major regions of Mexico – Guadalajara, and Puebla. While you're at it, you might want to try the pineapple jalapeno margarita and their divine bean dips.
Lastly, another attraction you will find here is what is commonly known as Taco Tuesday. It is religiously celebrated here and you can avail of the two tacos deal for 6$ only.
La Sirena Grill
This restaurant is a perfect example of "don't judge a book by its cover". From the looks of it, it doesn't seem to offer much but once you get past what the eyes can see, you will be able to enjoy food that will have you coming back each time.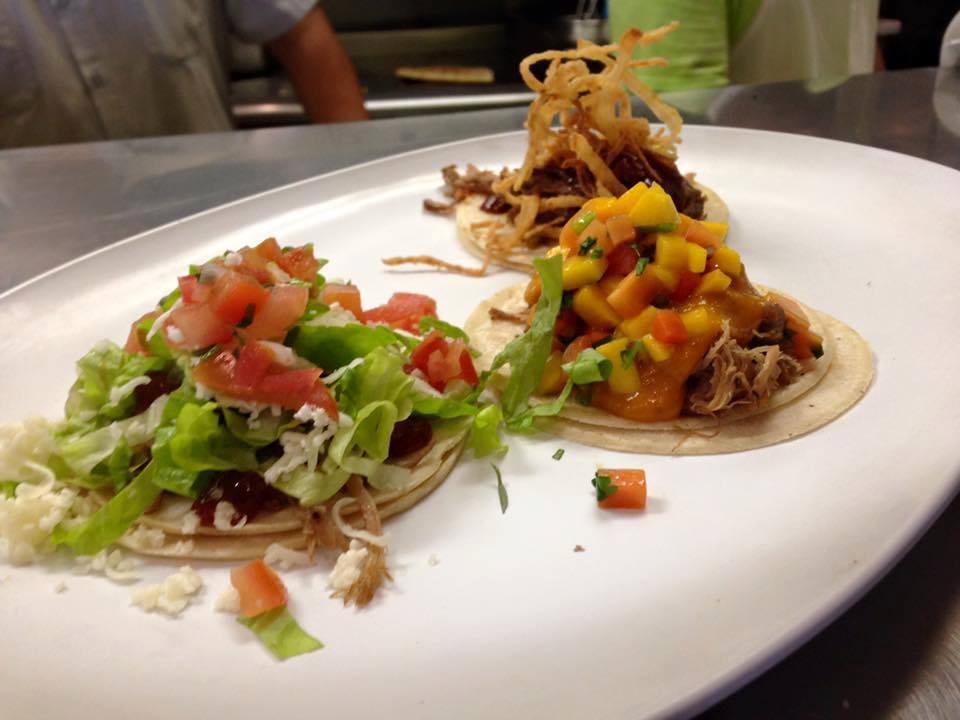 La Sirena Grill has a very vintage vibe to it – a little cottage transformed into an eatery that puts its main focus on providing fine dining food at the rate of fast food and that too, piping hot and fresh.
This eatery is also known for its economical rates yet no compromise on the taste and quality of its food. The only hiccup is the lack of sitting space which they have recently been working on. Otherwise, you can always do a takeaway and hit the beach as it is only a block away.
Wahoo's Fish Taco
Next up on our list is an eatery that doesn't come any slower in providing the exact Mexican food experience one would get in Mexico itself. Wahoo's Fish Taco is run by a family who is devoted to bringing Baja-style – a fish taco similar to what is served in Mexico.
Not only that but a variety of Greek as well as Chinese flavors are also found on their menu so you have plenty to choose from. All in all this place is not only a great fit for the best Mexican restaurants in Laguna Beach but also a place that brings greek and Chinese cuisine to your plate as well.
South of Nick's Mexican Kitchen + Bar
This is a place where people go more for the overall experience of eating out than the food itself. Before we jump to their menu, the rave about their staff is worth the hype. The staff at South of Nick's is more than happy to accommodate its customers with absolutely any diet issues.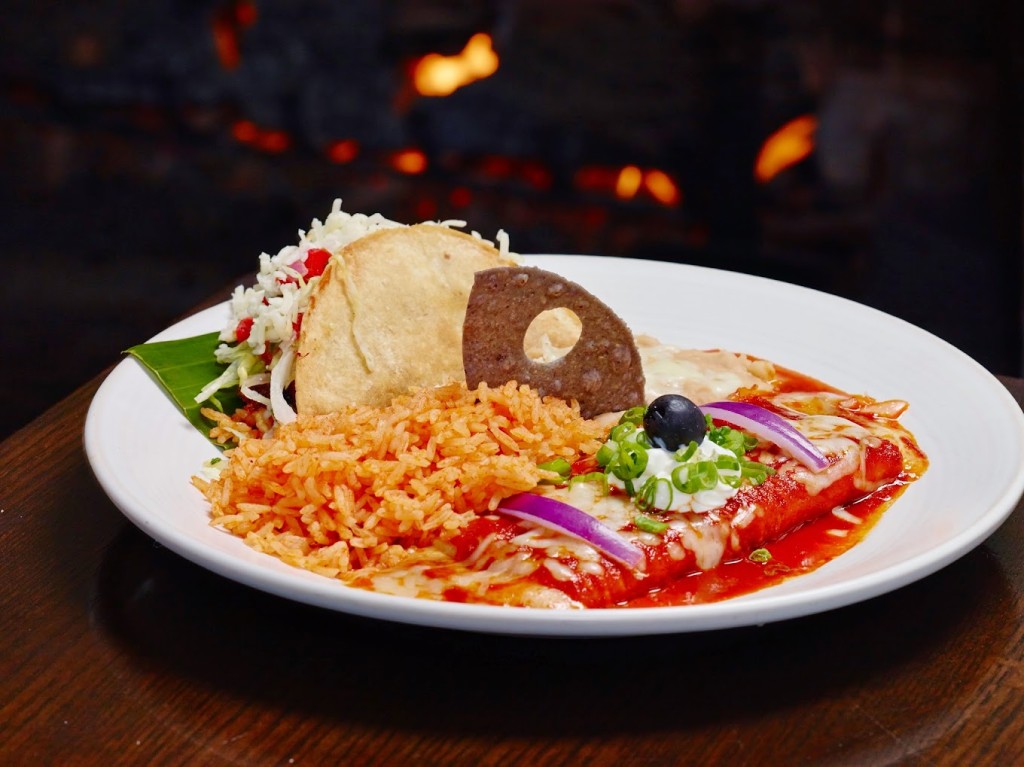 The restaurant is located by the sea and hence serves divine seafood.
Not only that but they've also got options for vegan as well as vegetarian. So if you have a group of friends with a vast variety of food choices then South of Nick's Mexican Kitchen + Bar should be on the top of your list of  Mexican restaurants to try.
Alternatives
While we strongly believe, the above restaurants will more than satisfy your Mexican food cravings, here are a few underrated alternatives that also deserve the spotlight.
Avila's El Ranchito
A restaurant with a long history of generation-to-generation ownership, this place has the love and efforts of a family member from the Avila family's third generation incorporated into the food. The ancient family food recipes have been given a breath of fresh air by mixing it up with some of the favorites of Laguna Beach.
Unlike some eateries, Avila's El Ranchito has plenty of room with its indoor seating and outdoor seating. Whatever seating area you choose for your food, it has a plus.
If you're big on nature and pleasing views I suggest you dine inside and make the most of the scenic ocean. However, if you're bringing your dog with you then their outdoor sitting will make your pet feel warmly welcomed as it is the most comfortable outdoor sitting in the vicinity for dogs.
Coyote Grill
If you're looking for a place that's more under the spotlight and will up your social media profile then you might want to consider dining out here.
Other than the attention this restaurant has grabbed over the years, it is most especially popular for its Mexican feasts. The margaritas served at Coyote Grill are unbeatable in the locality so it is something that should definitely make its way to your table.
Last but not the least, the customers thoroughly enjoy the cashback program. It is based on certain points that need to be achieved to avail the deal. Either way, this eatery happens to be a hot favorite of tourists as well as locals in Laguna Beach.
Asada Tacos + Beer
This restaurant truly believes in the essence of hand-made over machine-made. If you're someone who shares the same views then this is your go-to place. The tacos they sell taste differently when you factor in the handmade part.
You can also enjoy the preparatory process of your food in an open kitchen at the restaurant. For people with a slight paranoia about hygiene or someone very specific about cleanliness, an open kitchen is the answer.
Moreover, at Asada Tacos + Beer, you can enjoy breakfast all day which is not a common practice. To satisfy your Mexican food cravings their breakfast menu includes Mexican favorites: machachas and tamales among others.
Taco Loco
Taco Loco as the name suggests is a joint that provides hands-down the yummiest tacos in the area. Since this is what they specialize in, their service time is super quick and tacos super fresh. From crispy to juicy, the chicken is perfected to your liking.
The varieties of sauce they provide and the guacamole topping is just the right amount to tingle your taste buds. If you're a workaholic and don't get time off during the week, don't worry as they provide service super late on the weekends.
Recommended Read: Top 17 BEST Coffee In Laguna Beach
Papa's Tacos
This restaurant is a super friendly, informal food place with a very affordable menu. So you can load on tacos all you want or throw a taco party without having to exhaust all your money.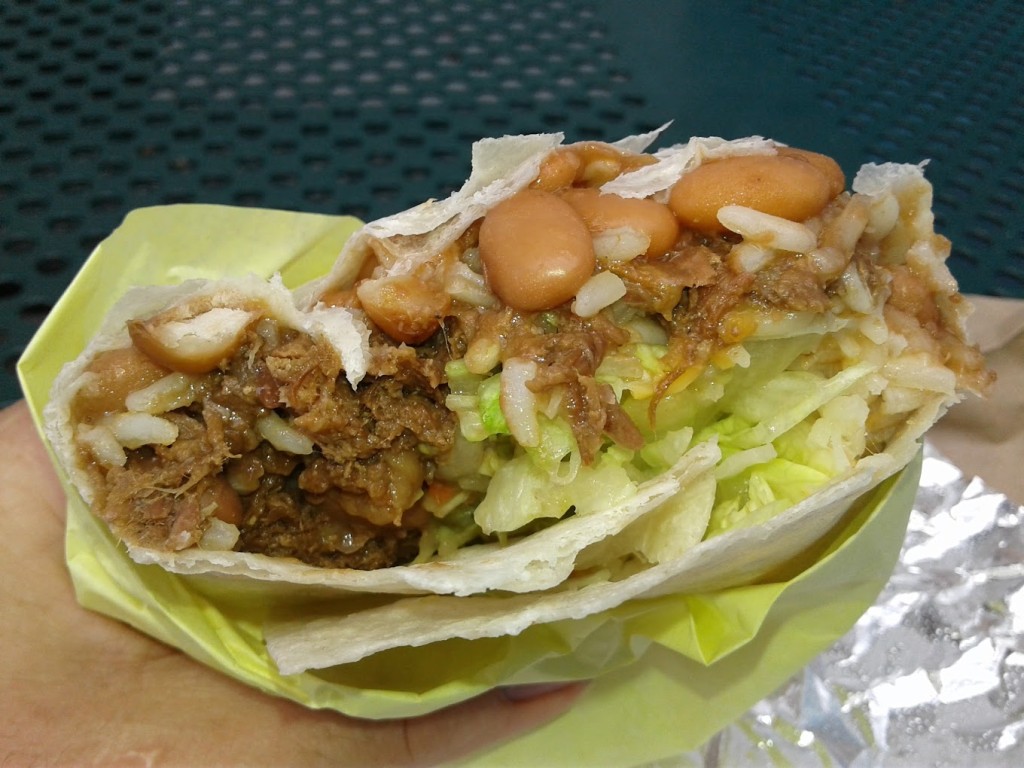 Papa's Tacos is also one of the eateries that provide the option of breakfast all day. If you decide to give it a shot, don't forget to try their burritos on the breakfast menu as they're one of the best ones around Mexican restaurants in Laguna Beach.
Adolfo's Mexican Food
It is a restaurant that provides a perfect spot for hanging out with friends and family. If you want to grab a quick burrito or just chill with friends on a random beach visit then this is your place to go.
The business is family-owned and the staff at Adolfo's Mexican food make sure to be a welcoming host by providing beers and burgers on their menu other than Mexican food.
Rasta Taco
A restaurant that has truly come a long way is this one. From a lunch wagon to a fully functioning built-from-scratch eatery, this restaurant is an example of consistency. Their hard work not only shows how far they've come but is also reflected in the food they provide and the ambiance of the place.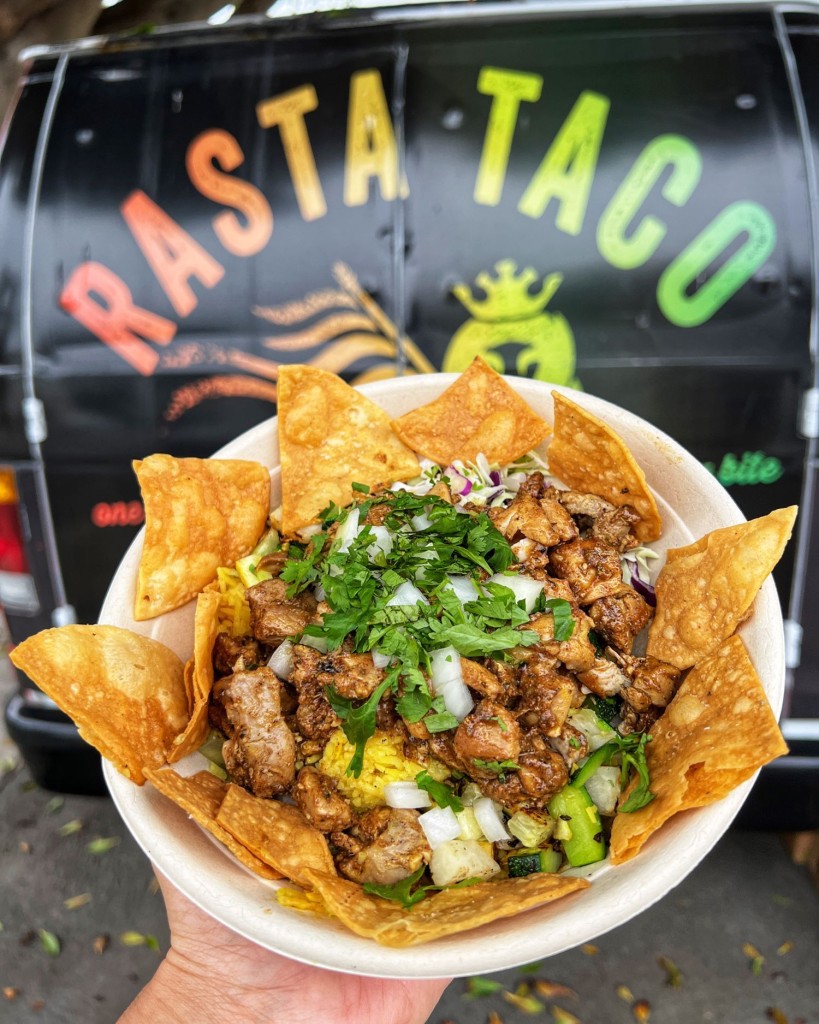 What's different about Rasta Taco that is not usually found in other eateries is the blend of Jamaican flavors with Mexican cuisine. It is truly a delight to your tastebuds if you ever happen to visit.
Editor's Pick: Best Laguna Beach Art Galleries You Should Visit
The Cliff
Lastly, this restaurant is a powerhouse in making delicious fish tacos in comparison to other Mexican restaurants in the area. The Cliff is known to be the home of the freshest and light fish tacos. Once you start, you won't be able to stop.
So if you're the type that likes an untraditional way of having tacos then you must try fish tacos at the Cliff.
Conclusion
Since the people of Mexican tradition are present in southern California in the vast majority. They tend to make sure not only of the authenticity of the food but also the variety of the food that's being sold in the name of their culture. The vendors are in constant competition to outdo each other to run a successful eatery. So you definitely don't have to be worried about the quality of their food. Also, check out the best 15 Best French Restaurants in Laguna Beach!