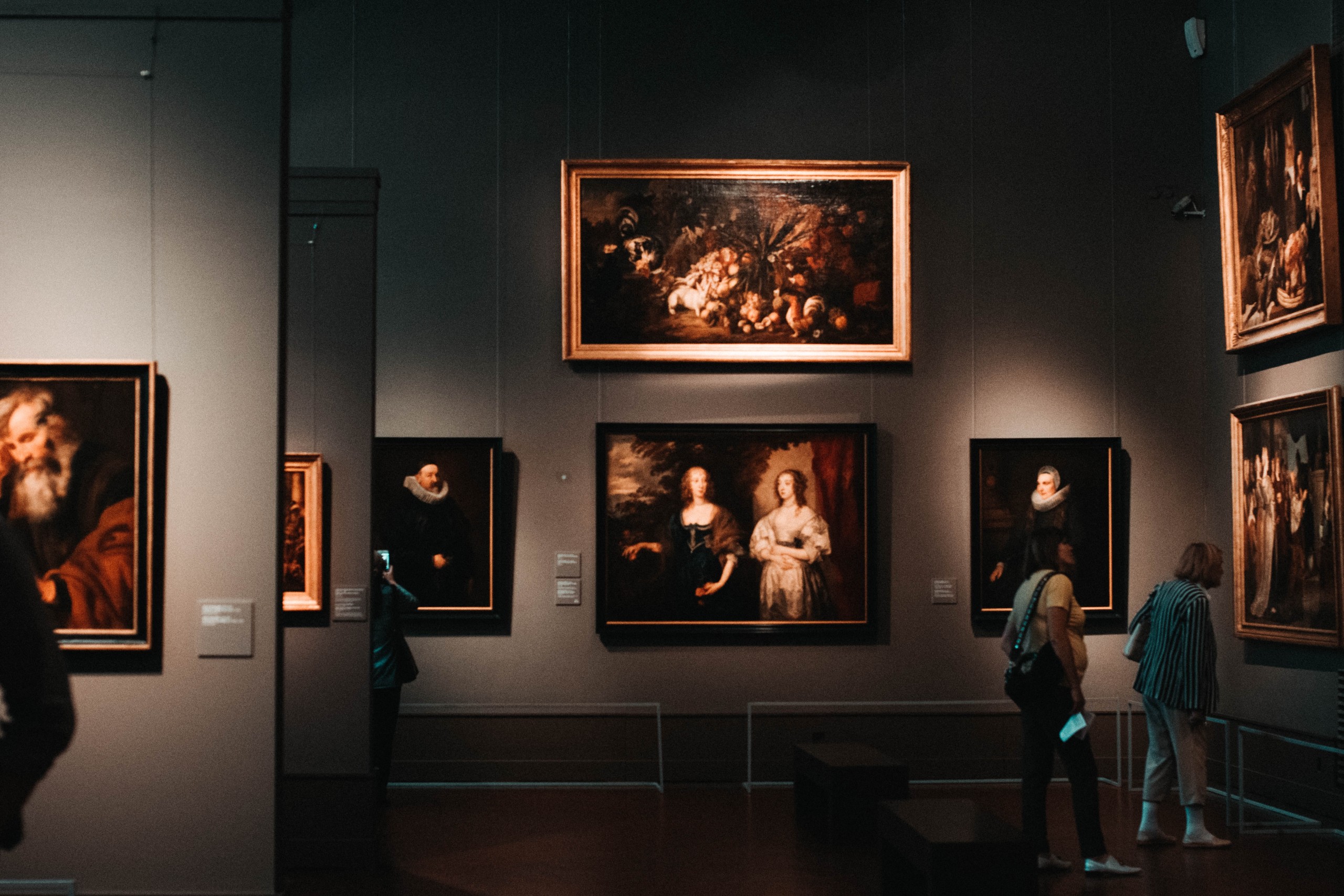 If you want to immerse yourself in a world full of skill, you should visit the Laguna Beach art galleries. There are numerous galleries presenting diverse art types by both modern and classical artists. Laguna Beach has a reputation for outstanding galleries, attracting art lovers from all around California. Without further ado, these are the galleries you should see in this gorgeous coastal town.
Laguna Beach Art Galleries
Laguna Beach has earned the distinction of being Orange County's "Art colony" due to its abundance of galleries. With over 100 galleries in the region, it's no surprise that it draws swarms of art lovers. Whether you're a connoisseur who enjoys admiring art or a collector looking to expand your collection, Laguna Beach has some of the best galleries around. The following is a list of the finest art galleries:
Laguna Art Museum
In 1918, a group of artists including Anna Hills and Edward Payne founded the Laguna Beach Art Association with the aim of promoting the study and appreciation of art among the general public. Over time, the association amassed a large collection of artworks, which eventually led to the establishment of the Laguna Art Museum.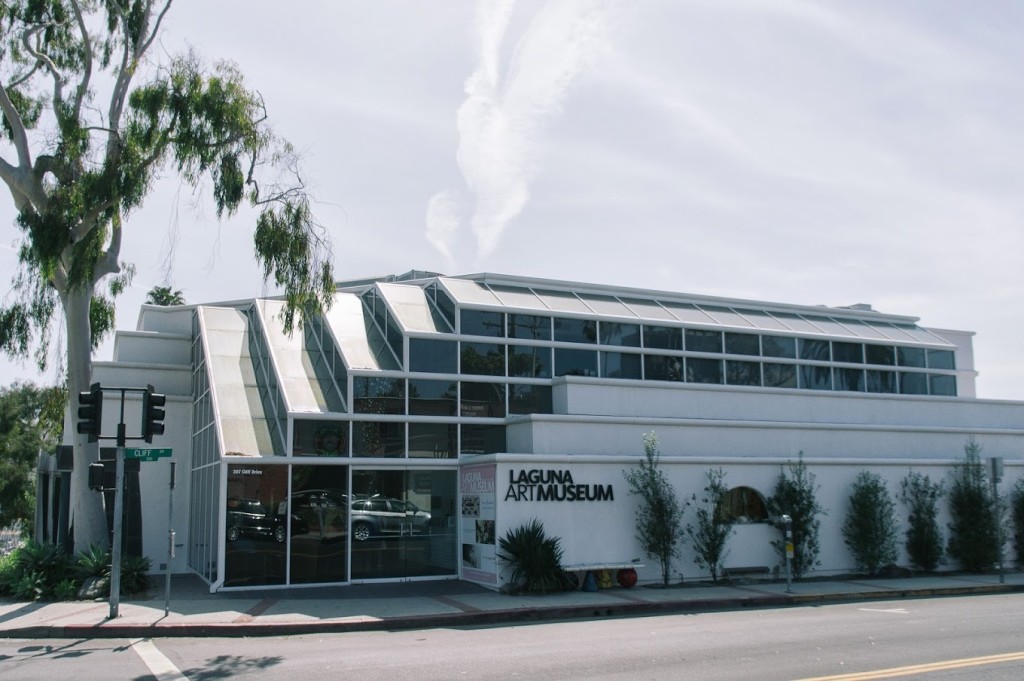 The museum is home to more than 3,000 artworks created by various artists, all of whom have a connection to California. What sets the Laguna Art Museum apart from others is its exclusive focus on Californian artwork. Therefore, if you want to explore the diverse and exceptional talent that California has produced, the Laguna Art Museum is the place to visit.
Address:

307 Cliff Drive, Laguna Beach, CA
Recommended Reading: 7 Must-Visit Restaurants in Dana Point For A Phenomenal Dining Experience
7 Degrees Art Gallery
In Laguna Beach, 7 Degrees is a multi-purpose venue that hosts a diverse range of events. Despite the variety of activities that take place at 7 Degrees, the art gallery situated at the front of the venue is of particular interest to art enthusiasts. The artist's residence, located on the premises, is home to several of California's top artists.
The artwork produced by these talented artists is showcased in the front gallery, which is a must-see for anyone who appreciates creativity. In addition to admiring the art, visitors have the opportunity to meet the artists responsible for the creative pieces on display.
Address:

891 Laguna Canyon Road Laguna Beach, CA
Ruth Mayer Gallery
One of the finest art galleries in Laguna Beach is the Ruth Mayer Gallery. The gallery showcases a vast collection of the artist's works, which are available for viewing and purchase. Ruth Mayer, as an artist herself, possesses a deep passion for fine arts, and this is evident in the quality of her work.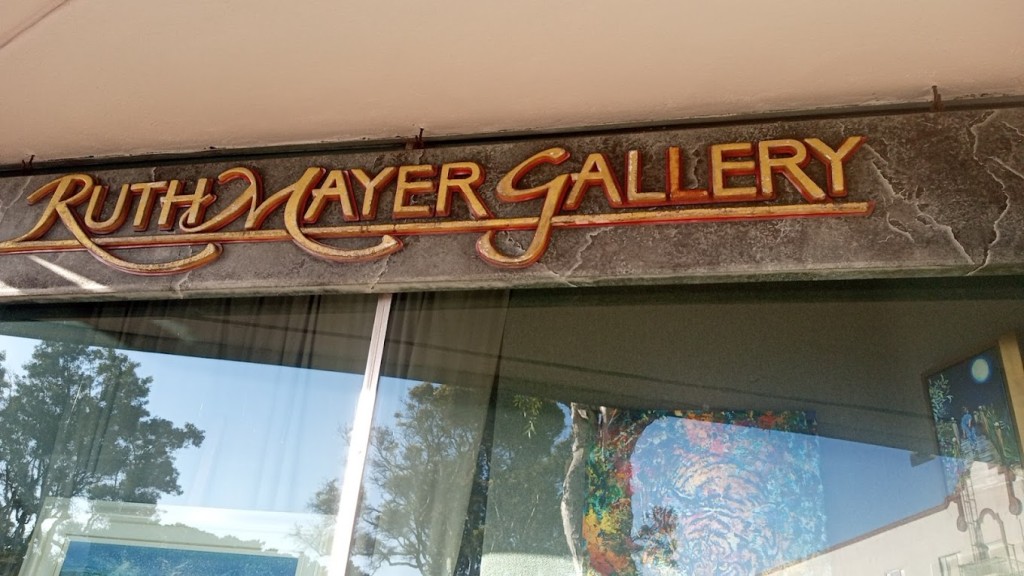 Some of Mayer's most exceptional and recent works on display at the gallery include "He Calmed The Sea," "Romance on the Pier," "Butterfly Beach," "Path to Glory," and "Tiger." Experiencing artwork in person is an unparalleled experience, and visitors to Mayer's gallery are enamored with both the art on display and the ambiance of the space.
Visitors to the Ruth Mayer Gallery can enjoy the environment and immerse themselves in the scent of oil paint. Who knows? There may even be a particular piece that captures your heart and inspires you to take it home.
Address:

380 S. Coast Hwy. Laguna Beach, CA
Kush Fine Art Gallery
The gallery's slogan, "See the world in the mirror of metaphor," epitomizes the essence of Kush's work. His oil paintings, drawings, bronze and silver sculptures, are all imbued with deep meaning and significance that becomes evident upon reflection.
One of our personal favorite pieces from the gallery is "Birth of Venus," a bronze statue that holds profound significance. Other highly praised pieces include the flamenco and hibiscus dancers.
If you have an affinity for metaphors, you'll undoubtedly find both Vladimir's work and his gallery to your liking. Moreover, you can even purchase many of his pieces from his online store.
Even the gallery's slogan is: "See the world in the mirror of metaphor". Well, the oil paintings, drawings, and bronze and silver sculptures all hold great meaning if you think about them for a minute.
Address:

210A Forest Ave, Laguna Beach, CA
Laguna Gallery of Contemporary Art
Art is a diverse field, and there are many styles to choose from. For those who adore contemporary pieces, the Laguna Gallery of Contemporary Art is a dream come true.
This gallery is far from being a plain white space with pictures hung on the walls. It is vibrant, diverse, and features artworks in various mediums from artists who exude joy through their work.
Visiting the Laguna Gallery is a sensory treat for any art lover, with so much variety and remarkable artwork on display. Contemporary art enthusiasts are sure to relish their time spent here.
Address:

611 South Coast Hwy, Laguna Beach, CA
Wyland Galleries
The iconic Whaling Wall mural at Wyland Galleries continues to draw people from all over the world to visit. Artist Wyland creates breathtaking pieces that feature marine life as the primary focus, using various mediums such as oil paints, watercolors, and even sculptures.
If you're a fan of the wonders beneath the sea, Wyland's artwork is sure to captivate you.
We highly recommend a visit to Wyland Galleries. USA Today has referred to Wyland as "A Marine Michelangelo," which is a highly impressive title.
Address:

509 S. Coast Highway, Laguna Beach, CA
Brasa Gallery
The Brasa Gallery, owned by artist Mandy Brasa, is a must-visit for fans of abstract art. Brasa is a master of abstraction, and her works display her incredible creativity. She started her art career by painting in coffee shops and on sidewalks, and now she owns her own gallery to showcase her artwork.
Despite the lockdown, which affected many businesses, Brasa's patrons and her artwork kept her afloat. Her gallery features a wide variety of abstract pieces, making it one of the best art galleries in the area.
Address:

490 S Coast Hwy Suite 1, Laguna Beach, CA
Coast Gallery
The talent offered by Laguna Beach art galleries is truly impressive. The Coast Gallery is a shining example of this, showcasing a wide variety of artists and their work. From paintings to sculptures, the gallery boasts an array of mediums and forms of art.
Among the artists featured at the Coast Gallery, many have gained international recognition for their talents. However, the gallery also provides a platform for new and emerging artists to showcase their work.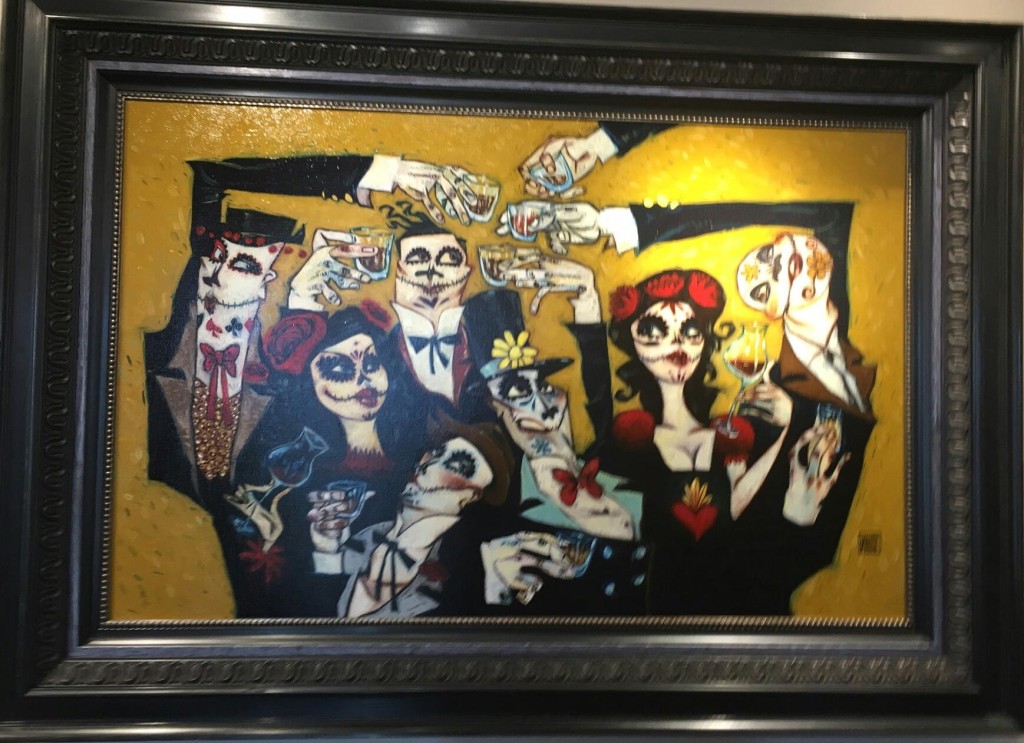 Whether you are a seasoned art collector or simply enjoy admiring great artwork, the Coast Gallery welcomes you with open arms.
Address:

540 S Coast Hwy #100, Laguna Beach, CA
Village Gallery
The Village Gallery is a hub of artistic diversity, boasting 16 talented artists who offer a range of styles and mediums. Visitors to the gallery can expect to discover an impressive selection of artwork, including everything from breathtaking landscape paintings to lively animated drawings.
One of the highlights of the Village Gallery is its impressive collection of portraits. Among these, my personal favorite is a stunning grayscale portrayal of the iconic Marilyn Monroe. Whether you are an adult or a child, a trip to this gallery is sure to be a treat for the eyes and the imagination. Make sure not to miss out on the abundance of fantastic art and inspiration waiting for you at the Village Gallery.
Also, check out the Top Laguna Beach Seafood Restaurants You Should Visit.
Address:

502 S. Coast Hwy, Laguna Beach, CA
Sandstone Art Gallery
Sandstone Art Gallery takes the prize for contemporary art in the Laguna Beach gallery scene. With its prime location and exceptional collection of artwork, it's no wonder the gallery has become a favorite among art lovers.
Featuring the work of nine artists, the Sandstone Gallery showcases both up-and-coming talent and seasoned sellers. The exhibitions held in rotation mean that every visit offers a fresh perspective and an opportunity to discover something new. What's more, the art pieces in the gallery are reasonably priced, making it possible for visitors to take a piece of magic back home with them.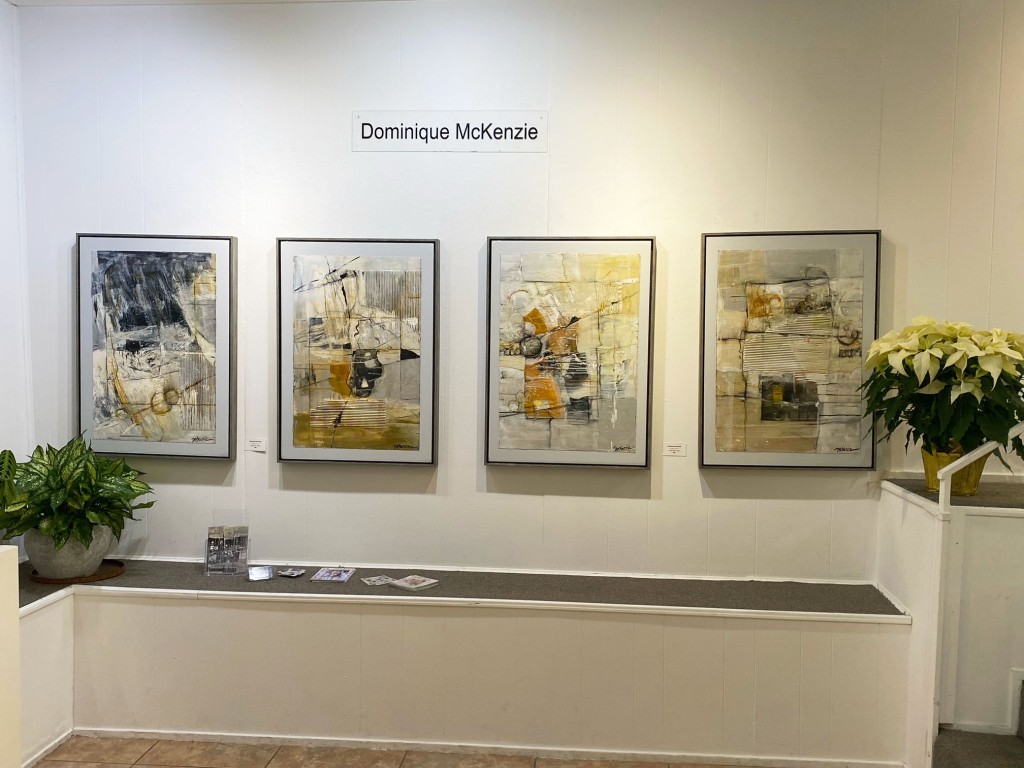 Whether you're in the market to purchase artwork or simply want to admire the talent on display, the Sandstone Art Gallery is a must-see destination. You won't regret immersing yourself in the beauty and creativity of this gallery.
Address:

384-A North Coast Highway, Laguna Beach, CA
Narrative Gallery
Narrative Gallery offers a unique approach to art that challenges visitors to shift their perspective of the world. Rather than simply showcasing pretty pieces, the gallery carefully selects works that have a strong narrative, intended to engage viewers on a deeper level.
At the heart of the Narrative Gallery is a commitment to telling stories through art. Visitors are invited to experience multiple layers of meaning and tales framed on the walls of the building. The artwork displayed here breaks the norms and pushes viewers to think outside the box, encouraging them to see the bigger picture.
For those who appreciate art with a strong message, Narrative Gallery is an absolute must-visit. With an incredible collection of works that tell a thousand tales, this gallery is sure to leave a lasting impression.
Address:

333 S Coast Hwy, Laguna Beach, CA
Lindsay Rapp Gallery
If you're a fan of all things fantasy, then the Lindsay Rapp Gallery is an absolute must-visit. This gallery is a dream come true for anyone who loves to indulge in the magical and mystical.
At the Lindsay Rapp Gallery, visitors will discover artwork that is absolutely dripping with magic. Each piece is an invitation to get lost in a world of enchantment, a land long lost yet still vividly imagined. It's impossible to resist the allure of Lindsay's creations, and what's more, a portion of all sales goes towards ocean conservation.
By owning a piece of Lindsay's magical art, visitors have the opportunity to support a cause that is close to her heart. In addition to the satisfaction of owning an extraordinary work of art, you'll be making a difference in the world. All in all, the Lindsay Rapp Gallery is a destination that should be at the top of the list for every fantasy art lover.
Address:

266 Forest Ave Laguna Beach, CA
Avran Fine Art Gallery
Avran Fine Art Gallery is an absolute treasure trove of stunning artwork, with every painting and piece more beautiful than the last. However, what truly sets this gallery apart is its unparalleled collection of glass artwork.
The gallery takes great pride in showcasing glass pieces from some of the world's most renowned designers, including Laszlo Lukacsi, Peter Borkovics, Latchezar Boyadjiev, Christopher Jeffries, Rick Eggert, and Tom Marosz. With such an impressive roster of artists, it's no surprise that the glass artwork on display is simply breathtaking.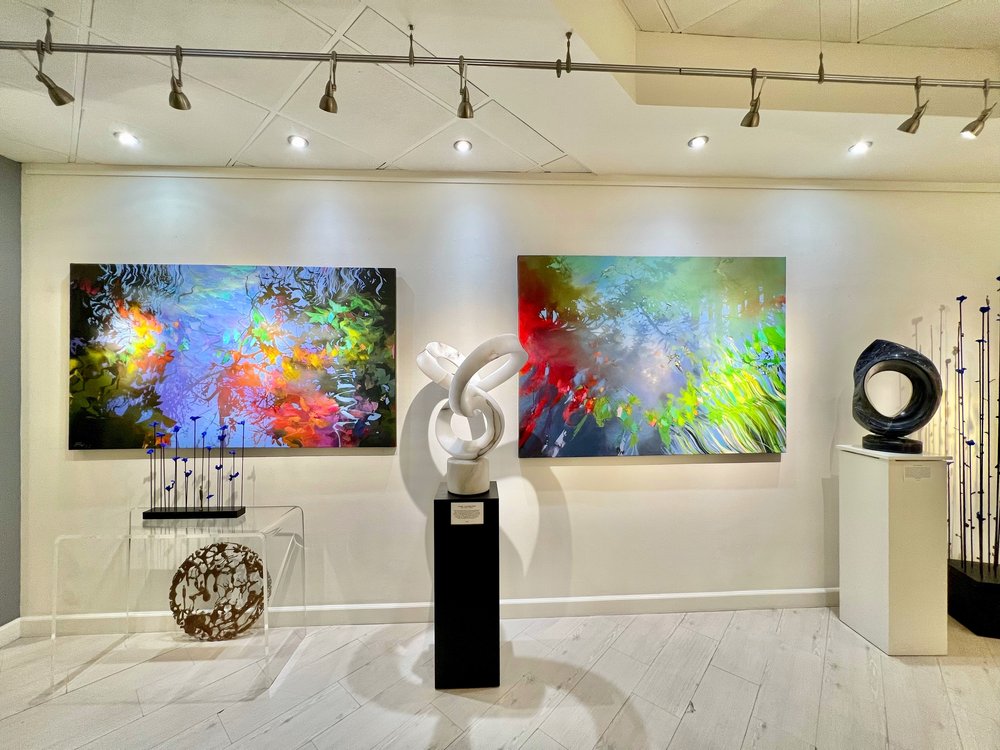 At Avran Fine Art Gallery, you'll only find original works of art. This means that each visit is a truly unique experience, filled with one-of-a-kind pieces that can't be found anywhere else. If you're a lover of art and want to witness the magic of glass art, then Avran Fine Art Gallery is the place to be.
Aside from admiring the beautiful art, Laguna Beach offers many opportunities for snorkeling and exploring the underwater world. If you're an avid snorkeler, you'll be pleased to know that Laguna Beach is home to some of the best snorkeling spots in the area. Here are the best snorkeling spots in the area.
Address:

540 South Coast Highway, Suite 106, Laguna Beach, CA
JoAnne Artman Gallery
JoAnne Artman Gallery is all about showcasing artwork that is colorful and full of personality. The gallery is known for its displays of bright hues and designs that capture attention from the moment you walk in.
With multiple award-winning artists featured in the gallery, there's always something new to discover. The walls are adorned with pieces that are sure to bring a smile to your face and a spring to your step.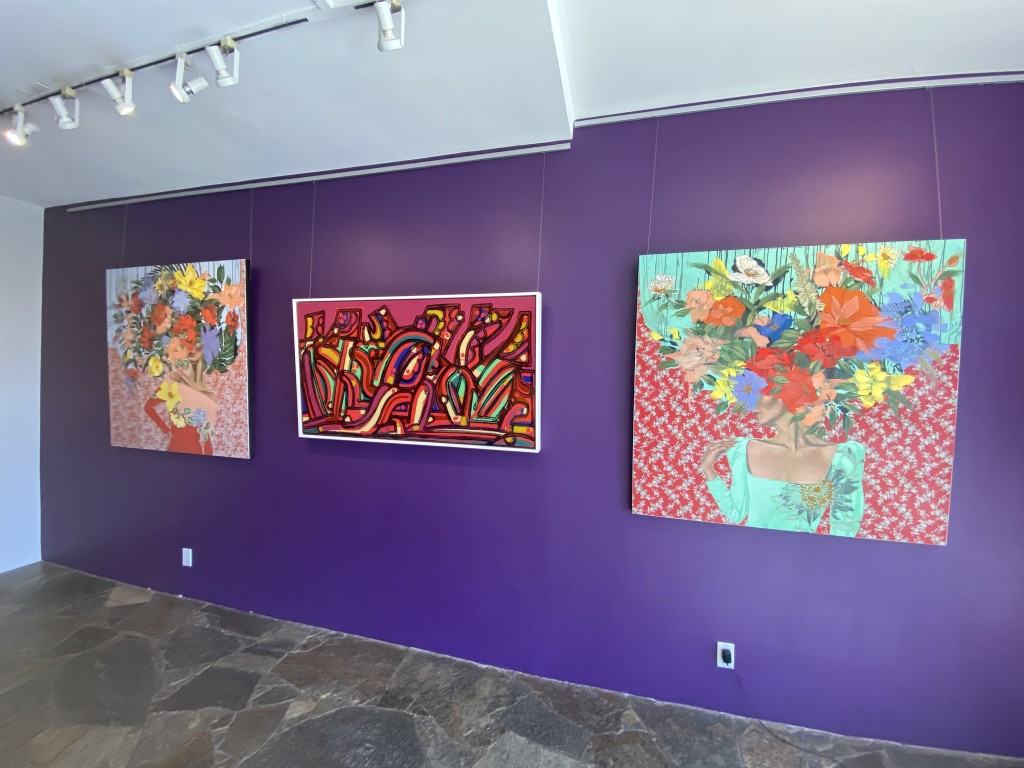 Visiting the JoAnne Artman Gallery is an experience that's sure to leave you feeling happy and inspired. The artwork on display is a true celebration of color and creativity.
Address:

326 N Coast Highway, Laguna Beach, CA
The Signature Gallery
The Signature Gallery is a Laguna Beach art gallery that is known for its contemporary art pieces, all inspired by the beach scene of the area. The gallery features artwork by 15 artists, including Charles Pabst, Joelle Blouin, and Cara Moran. You'll find an eclectic mix of paintings, sculptures, and furniture that are all available for purchase at various prices.
If you're unable to make it to the gallery, you can easily order your favorite piece over the phone, and the gallery will ship it to your doorstep. The Signature Gallery is an excellent place for art enthusiasts who appreciate contemporary pieces inspired by the beauty of Laguna Beach.
Address:

220 Forest Ave, Laguna Beach, CA
Recommended Read: Best Spots For Camping in Laguna Beach
Dawson Cole Fine Art
Dawson Cole Fine Art Gallery is a haven for sculpture lovers. The gallery boasts a vast collection of sculptures that are sure to leave you awestruck. Additionally, the gallery also features works on paper by American and European artists.
Dawson Cole Fine Art Gallery specializes in Contemporary, Early Modern, and West Coast Regionalism styles of art. You'll find works by iconic American and European artists like Henry Moore, Pablo Picasso, Jian Wang, Tom Betts, James Galindo, and Jim Lamb, among others.
If browsing classic art pieces is your idea of a good time, we highly recommend visiting the Dawson Cole Fine Art Gallery.
Address:

326 Glenneyre Street, Laguna Beach, CA
Sue Greenwood Fine Art
Established in 2005, the Sue Greenwood Fine Art gallery has a singular focus: to display artwork that's both figurative and realistic. This mission has helped the gallery build a strong reputation in the California art scene.
One of the keys to the gallery's success is its experienced curation team, which has over 17 years of experience selecting and showcasing the best pieces. The result is an emotionally evocative collection that keeps visitors coming back time and time again.
Address:

330 N Coast HWY, Laguna Beach, CA
Editor's Pick: The 12 Best Bars in Laguna Beach, CA
Peter Blake Gallery
The Peter Blake Gallery focuses on minimalistic, Californian art. The artworks featured inside follow themes that are monochrome, concrete, reductive, and abstract.
You'll find all sorts of modern art in this gallery. If you're interested, get yourself an appointment from their website as the gallery doesn't open without appointments.
Address:

435 Ocean Avenue, Laguna Beach, CA
Conclusion:
Exploring all of the art galleries in Laguna Beach can be a challenging task, considering there are more than 100 galleries in the area, with new ones opening frequently. Nevertheless, we have highlighted the top-notch galleries that showcase artworks in various mediums, ensuring an unforgettable experience for visitors.