Snorkeling is a very popular water activity, especially in Laguna Beach. The Pacific Ocean offers beautiful sights of sting rays, sea urchins, and a mesmerizing view of sea life. The waters are safe for snorkeling in Laguna Beach. Hence there are many spots available that can be easily accessed by the general public, as well as snorkeling tours around the area, but if you're looking for a more serene swimming experience, consider visiting one of the two hidden pools in Laguna Beach. These pools offer a tranquil and secluded escape for a refreshing swim.
Snorkeling in Laguna Beach
Our guide contains all the places that are worth your time and money.
Shaw's Cove
There is a flat bed of sand from east to west, but those who love to snorkel will have a blast in the waters of Shaw's Cove.
The sea kelp is buzzing with fish. Bright orange garibaldi and nocturnal spiny lobsters are abundant. They can be spotted easily by snorkelers.
Even though the parking is a bit far, don't underestimate Shaw's Cove, for the beach is great. You can enjoy a simple picnic with your family, friends, or pet family. After a long day of snorkeling and exploring Shaw's Cove, you can head to one of the top seafood restaurants in Laguna Beach for a delicious meal. Whether you're in the mood for fresh sushi, grilled seafood, or a classic seafood boil, there are plenty of options.
Christmas Cove
The northernmost beach runs below the famous Montage Resort of Laguna Beach. This stretch of sand is chillier than its adjacent neighbors at sunset hours.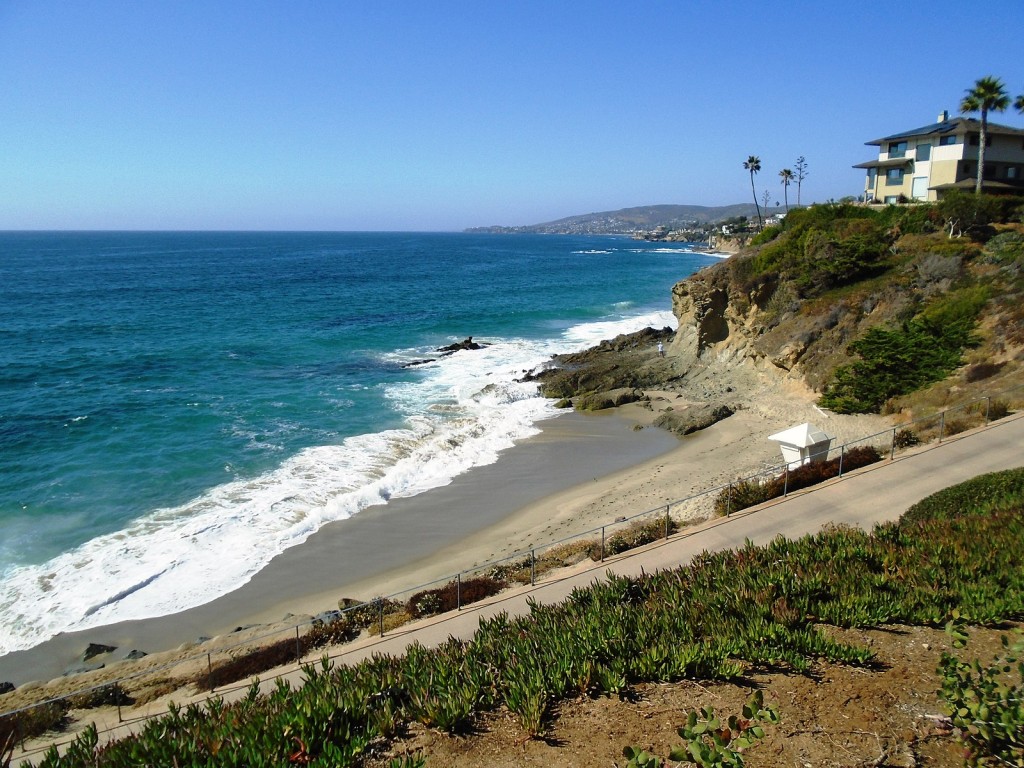 However, it is still a great place to enjoy snorkeling, tide pools, and many other water activities.
This beach has a ramp that makes it accessible by wheelchairs. Also, it is pet friendly.
Moreover, there is plenty of metered parking available, so that is hassle-free.
Goff Cove
This beach is maintained by the Montage Resort of Laguna Beach as well. But it is the perfect place for people with young children. The island is relatively safer in terms of being surrounded by rocks. This beach is secure from the waves and winds of the picturesque Goff island.
You can also enjoy snorkeling in Laguna Beach at Goff Cove, but it is more famous for enjoying the tide pools of Goff Island here.
Ample parking spaces are available, and this, too, is pet friendly.
Treasure Island
Most people would spend their day basking in the sun at Goff cove and reach treasure island to enjoy the sunset.
However, treasure island has impeccably clean sands. The rocks here are positioned in such a way that it provides one of the ideal spots for snorkeling.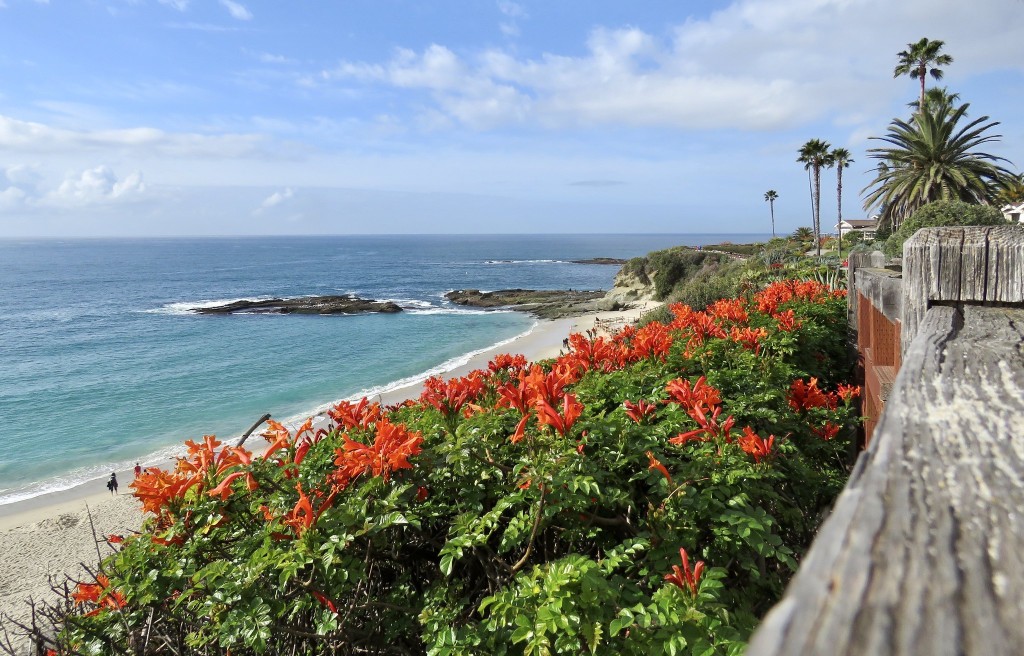 There is plenty of parking space available. The beach is well maintained since it is under Montage Resort's care. Hence, it is pet friendly as well.
Recommended Read: Best Laguna Beach Art Galleries You Should Visit
Crescent Bay Beach
A beach that is always never too crowded. It is arguably one of the most beautiful beaches with big swells. Hence, the big tides make it a spot that is not suitable for families with young children.
However, it is a body surfer's paradise and a fun spot for snorkeling in Laguna Beach.
There is not much parking area available, but it's not impossible to find a spot. Also, crescent bay beach is a pet-friendly beach.
Diver's Cove
One of the best beaches for snorkeling is this place. Garibaldi, sea stars, purple urchins, lobster, and kelp bass can all be found when you're underwater at Diver's Cove.
Vibrant sea life is present underwater, which will surely give anyone an adrenaline rush. Sometimes, leopard sharks and sting rays can also be found on the sea floor.
However, if anyone is diving for the first time, they should surely be accompanied experienced snorkeler.
The beach is super popular among families with young children, and they can bring their pet on a leash too.
Fisherman's Cove
This beach is most popular among young couples. The waves can get high at this beach. The bluffs and swells are large enough for people to sit down and enjoy a cozy time together.
As for people with boards, body surfing is quite popular, as the beach is small, and the waves are high.
Plenty of parking spaces are available around this beach, and pets are not allowed during peak hours.
If you are looking for a stunning location for your wedding, Laguna Beach has no shortage of incredible venues. From beautiful beachside locations to romantic garden settings, these are 22 top Laguna Beach wedding venues.
Thousand Steps
This beach doesn't have a thousand steps. 218, to be exact. However, when you walk back from the beach towards the highway again, you'll feel the burn like that of a thousand steps.
One of the most popular beaches of Laguna Beach. The water crashes beautifully on the beach here. On high tide days, it is most advisable to ask for a lifeguard's help to recognize if the water is safe for snorkeling or not.
But, on most days it is safe. Aside from snorkeling, there is a cave present as well. Which is inaccessible on high tide days. Exploring the cave can be very exciting for adults as well as children.
Pets are not allowed during peak hours at the beach. Also, there is plenty of metered parking available around the area.
Beach Cities Scuba
One of the best snorkeling tour groups in Laguna Beach. The instructors are fantastic. They are knowledgeable, and skilled and have amazing scuba diving packages available.
Also, if you're a certified diver and are simply looking for scuba gear, you can buy all sorts of equipment from their shop. They have plenty of choices available.
One of their most recommended diving spots is Shaw's Cove. Aside from that, they will guide you well, to have the best experience.
Editor's Pick: Best Spots For Camping in Laguna Beach
Conclusion
Snorkeling in Laguna Beach is an activity that is explored by many people these days. It is best to know beforehand what places will offer the best experience. Moreover, you can also contact the best snorkeling tour groups in Laguna Beach for the right experience.