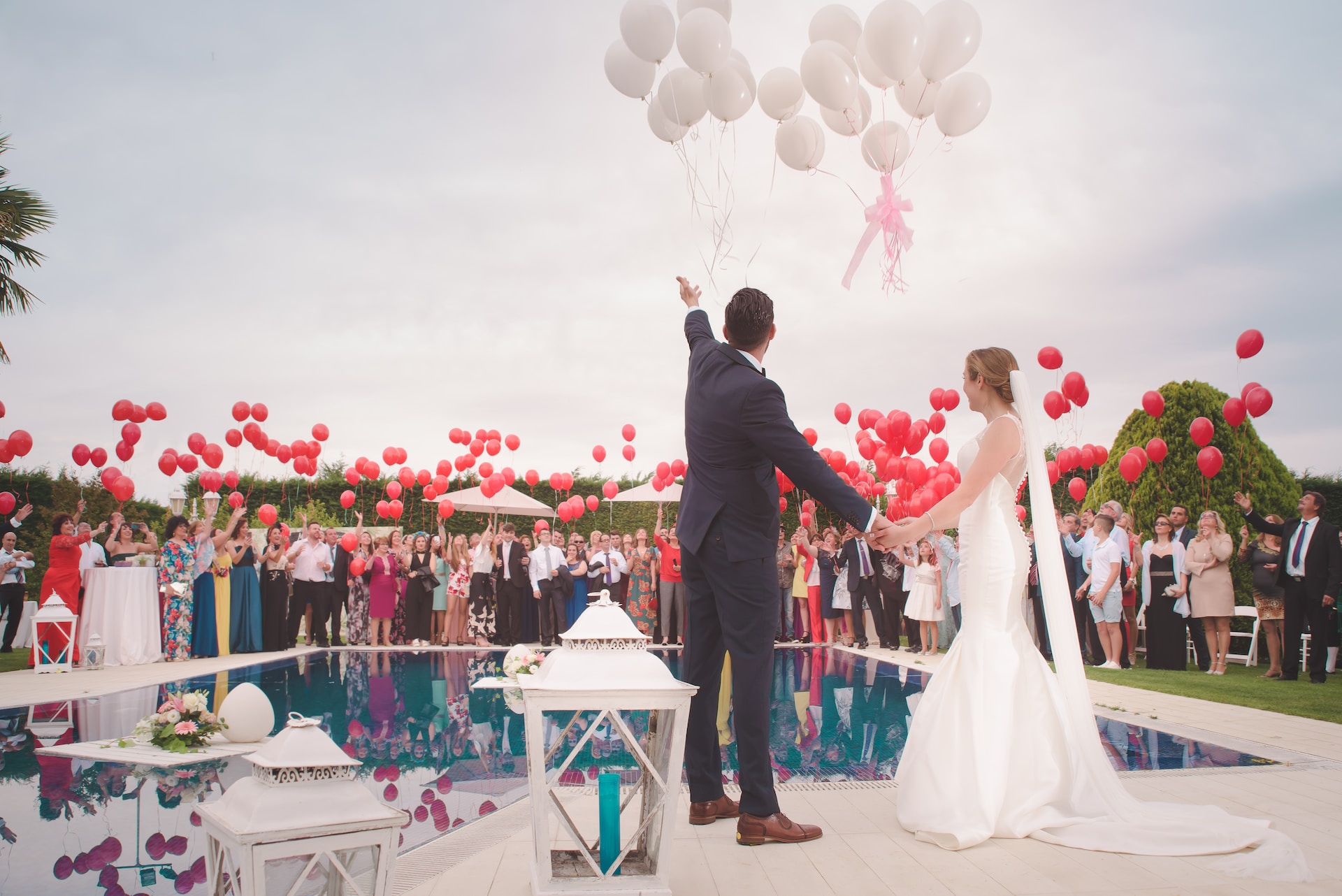 Getting married by a beach while speculating on the beauty of mountains and listening to the sea waves feel so dreamy. If you have any similar desires and are getting married, you must learn about the best Laguna Beach wedding venues.
For your ease, we have gathered all the beautiful places in Laguna Beach where you can host your wedding.
Along with the best wedding venues, Laguna Beach also boasts an array of romantic restaurants to visit for a special date night or to celebrate your love. From candlelit dinners to oceanside dining, these restaurants are sure to create a memorable and intimate experience for you and your significant other. To make your search easier, we have rounded up the top romantic restaurants in Laguna Beach for you to visit.
Laguna Beach Wedding Venues
Laguna Beach is a magnificent city and has many picturesque sites. People who want to get married there may feel overwhelmed by all the remarkable locations. So, to save you from any kind of confusion, we have mentioned the top twenty-two wedding venues in Laguna Beach that will help you in opting for the right one for you.
Seven-Degrees
A magical outdoor venue that has a patio overlooking the Laguna Canyons and an indoor hall for larger parties. This is how we would describe Seven-Degrees in a sentence.
It is the most breathtaking wedding venue in Laguna Beach. You can get married there or even host a reception after-party. The loud music system and DJ will make the night unforgettable for you. And coming to the place, it is gorgeous. If you want to take your vows in the open air then go for the patio or balcony.
The place welcomes a total of two hundred guests. So, it's more suitable for larger ceremonies. And as you know, with good things comes a greater price, so it is a little expensive. During peak season, a wedding reception can cost $5,500, and a wedding ceremony can cost up to $2,500.
Also, you won't have to worry about event planners or food and drinks as it will all be managed by Seven-Degrees management. You need to tell them your preferences and your wedding will be as per it.
Address: 891 Laguna Canyon Rd, Laguna Beach, CA 92651.
Terra Laguna Beach
Terra Laguna Beach is a west coast venue with a golden interior and rustic vibes. This laguna beach wedding venue is extremely picturesque and has a royal vibe.
Architect Don Williamson designed this place in 1957. It has historic vibes but is very beautiful. The place features a space for up to one hundred and sixty guests and is ideal for medium to large-scale celebrations The staff there put extra effort into making your wedding memorable so they will listen to all your desires and how would you want everything.
You can also host a reception or bridal shower there. The glorious architecture of Terra Laguna beach makes it among the finest Laguna Beach wedding locations. The dance floor, tables, chairs, linens, centerpieces, and glassware, will be arranged by them but according to your wish.
The food is excellent at Terra Laguna Beach. It is prepared in-house by professional chefs that make use of fresh and local ingredients to make the cuisine delicious. The starting rate for a wedding reception is $5,500 and a wedding ceremony is $2,500.
Address: 650 Laguna Canyon Rd, Laguna Beach, CA 92651.
Seven 7 Seven
Do you have a tight budget for your wedding but also want to say "I do" by the pacific coast? If so then you should choose Seven 7 Seven as your wedding venue.
Seven 7 Seven is the most affordable laguna beach wedding venue serving lush green outdoor garden courtyard and beach. This place is beautiful and has a serene yet intimate vibe to it. The ocean is just some blocks away from the venue, giving the place a breezy feel. The couple can have their wedding photoshoot done at the outdoor venue or by the sea shore.
Their event management team will give their best in making your big day the most beautiful and memorable. You tell a color palette, and they will make it happen. There is no need to worry about the lighting, drinks, food, or any other extras as Seven 7 Seven will cover everything. Furthermore, the place can accommodate up to three hundred people and is great for bigger celebrations.
Also, as far as the pricing is concerned, it starts from just $500. Astounding? isn't it? Having such a glorious venue just by the beach at a low price.
Address: 777 Laguna Canyon Rd, Laguna Beach, CA 92651.
Occasions at Laguna Village
Getting married to the love of your life on an ocean has to be one of the most magical things. If you have dreamt about it then choose Occasions at Laguna Village as your laguna beach wedding venue.
This is an oceanfront space having the most scenic and dreamiest views. There is a terrace with vibrant gardens and a romantic vibe. You can have a wedding at the beachside which also feels like a destination wedding. Your wedding shoot will be glamorous and intimate by the ocean or in the garden.
This place is ideal for small to medium weddings as it has space for one hundred and eighty guests. So, you can say your vows in a gorgeous garden area facing the Pacific Ocean by descending a stone walk down the aisle. A nearby stone terrace gives room for a celebration, which may be adapted to match the demands of your event.
Every arrangement will be done rightly by the staff at Occasions at Laguna Village, From tables to cuisine, each everything will be perfect. Of course, they will keep you on the hook for everything as it is your wedding.
Address: 577 S Coast Hwy, Laguna Beach, CA 92651.
La Casa Del Camino
Rooftop locations that serve panoramic views of the ocean feel so perfect for a wedding. If such a location is in your mind for your wedding then consider La Casa Del Camino as your official wedding venue.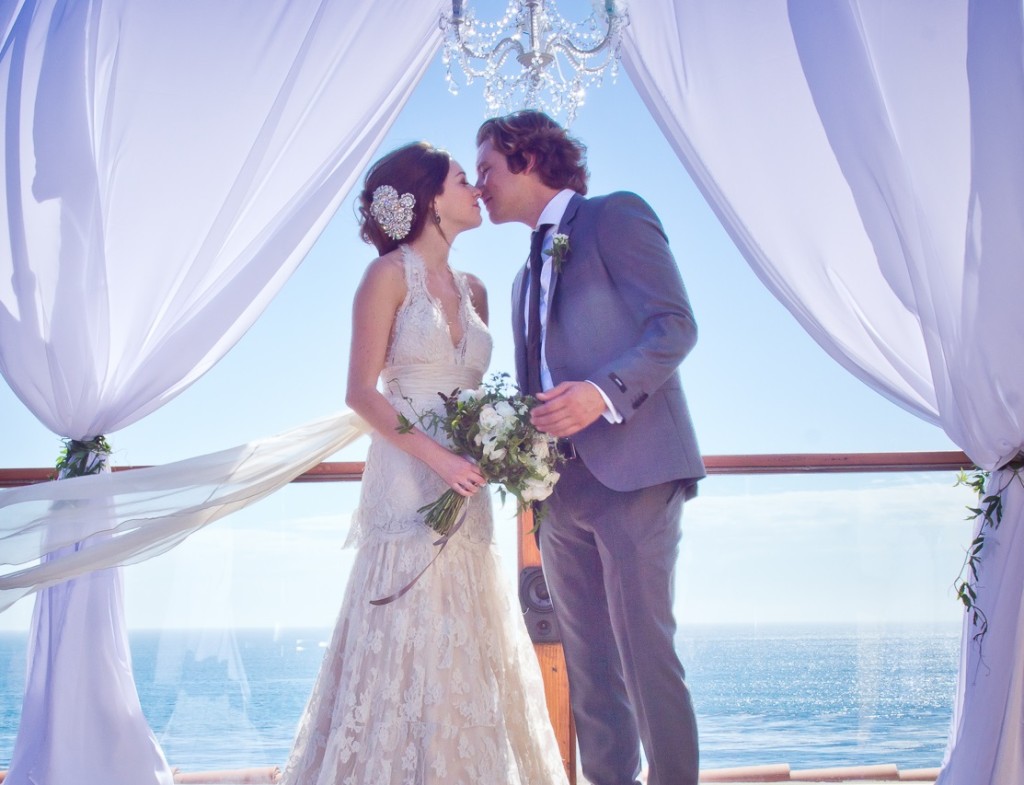 The rooftop is ensembled with glass and woods so that you can have panoramic views of the ocean and also a stunning indoor. The maximum capacity of La Casa Del Camino is a hundred and twenty people so it's more suitable for mid-scale weddings. You can get married, have the beach beneath your feet, and then head to the bar that is located downstairs to have some shots.
They serve authentic American cuisine with a buffet and cocktails to the guests. You will not need to take the stress of anything as the management will take good care of it. A bridal suite and event planning are included in the services offered by them. You just need to tell them how you want your day and they will make sure to do the same.
It is not pricey as the starting fee for a wedding ceremony during peak season is $3,000 and $2,800 during off-peak season. For a wedding reception, it is among the most affordable laguna beach wedding venues, as the price is $1,000 in the peak season and $500 during the off-peak season.
Address: 1289 S Coast Hwy, Laguna Beach, CA 92651.
Montage Laguna Beach
Montage Laguna Beach is a resort offering scenic views of the ocean along with vintage architecture and artistic vibes. This place is the perfect wedding venue for people who love arts and culture.
It features around nine different locations in which you can either take your vows or exchange rings. The place is beautiful;y designed and decorated with hand-crafted furniture. The services they offer in their wedding package include Bar, Cake, Catering, Clean Up, Event Planning, Get Ready Rooms, Liability Insurance, Lighting Sound, Outside Vendors, Set-Up, Wifi.
This laguna beach wedding venue is wheelchair accessible and has an option for valet parking. Beers, liquors, wines, and cocktails are served after the ceremony.
Address: 30801 S Coast Hwy, Laguna Beach, CA. 92651
Surf and Sand Resort
Surf & Sand Resort is a Laguna Beach, California, coastal wedding venue. This location provides a stunning background for your big day, including scenic coastal views, serene fountains, and a soothing resort.
The resort is located right 500 feet from Laguna Beach, making it an immaculate location for your fairy tale marriage. You can take your vows at the ocean with up to one hundred and eighty guests, just before the sunset. The breathtaking views of the waterfront event will keep you in awe.
For the reception, the resort has a ballroom that can accommodate up to a hundred and eight guests. This ballroom has beautiful bug windows that let sunlight come in and make it stunning. The beautiful terrace can also host a wedding ceremony.
Surf and Sand Resort features various packages. You can get it customized as per your desire. The place has the most luxurious services and will make your wedding a luxe event for you.
Address: 1555 S Coast Hwy, Laguna Beach, CA 92651.
The Vintage Rose
Looking for a french venue for your wedding? If so, then you should go and check out The Vintage Rose. It is a unique yet stunning laguna beach wedding venue.
The place offers five great venues. There is a woodsy ritual barn with century-old seating, a speakeasy cocktail room with asymmetrical antique furniture, an incredible full bar serving beers, a banquet hall with all ranch tables and cross-back seats, a splendid & comfortable bridal studio, and a strikingly awesome bar with a pool table for your fiancee.
This place is perfect for a large-scale wedding ceremony or reception as it has a capacity of two hundred and fifty people. Also, tableware, glassware, and other amenities are included in the package. Further, wedding cake and desserts in the catering.
The pricing of The Vintage Rose starts from $2,000 in peak seasons and $1,000 in off-peak seasons for a wedding reception.
Address: 1160 N Tustin St, Orange, CA 92867.
Las Brisas
Want to have a Mexican vibe in Laguna Beach? There is a place that will cater to all your Mexican food cravings and is also a great Laguna Beach wedding venue. It is called Las Brisas.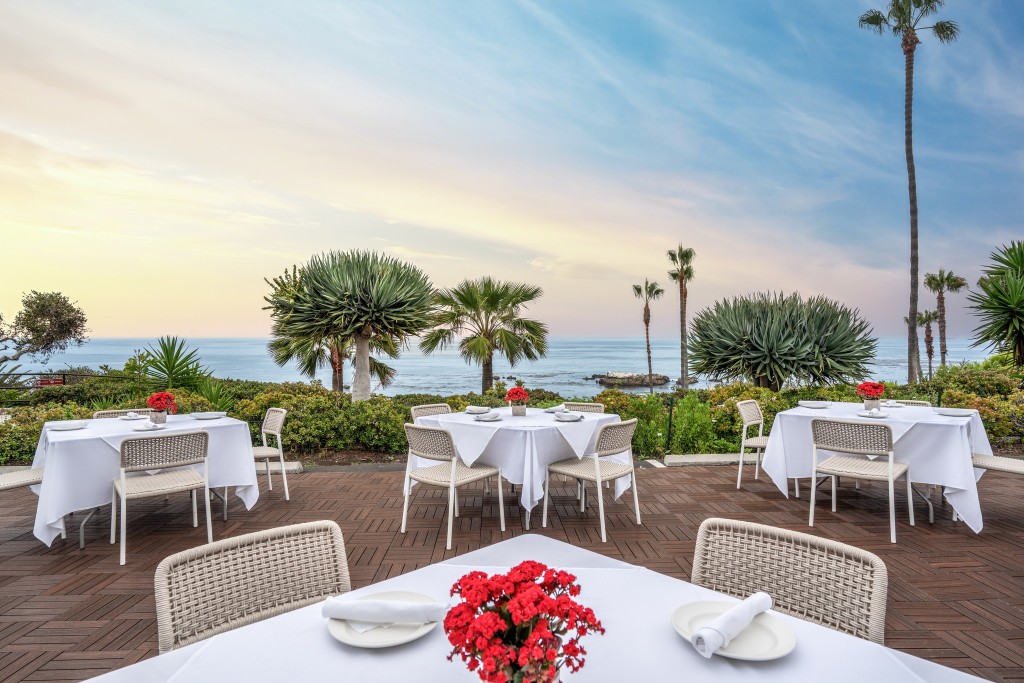 This is a Mexican eatery serving all kinds of food for breakfast, lunch, and dinner but this place also hosts weddings and receptions. You may need to book it before the event. There is no such fee for the venue but you may need to pay for catering and arrangements.
Chairs, China, Clean Up, Flatware, Glassware, Linens, and Tables are included in the starting fee of Las Brisas. Wedding cake is also included in the catering service. The place has a very trendy vibe and is located just over Laguna Beach providing majestic views of the ocean and the city's skyline.
Address: 361 Cliff Dr, Laguna Beach, CA 92651.
Laguna Art Museum
Laguna Art Museum is the most historic Laguna Beach wedding venue. If you are a history freak and want to learn about Californian history on your wedding day then opt for this as your wedding venue.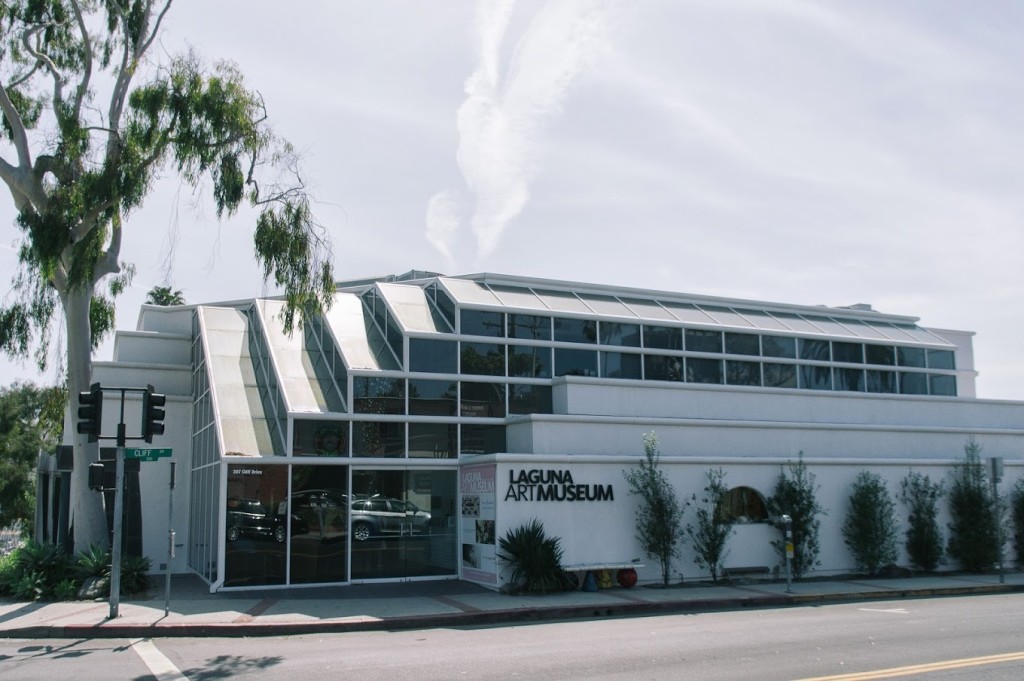 A wedding ceremony in the museum would feel like such a bizarre thing. But not for someone who drools over history. It is just the apt thing for such people. Hire a wedding planner and let them do their magic. You will of course need to tell them about your dream wedding plan and they will do the arrangements according to it. The rental fees fall between $2,000 to $3,000.
Laguna Art Museum is a very historic site and has remarkable ancient things. The museum is enriched in history and culture and you will have an amazing time there. Imagine getting married in the mid of Californian history., A dream, right? So, just give it a visit and see how appealing it is.
Address: 307 Cliff Dr, Laguna Beach, CA 92651.
Mozambique
Are you in search of a spacious place for your wedding on Laguna Beach? Do your guest list is up to four hundred guests and nothing in the city seems to impress you? If this is the case, then you should consider choosing Mozambique as your wedding venue.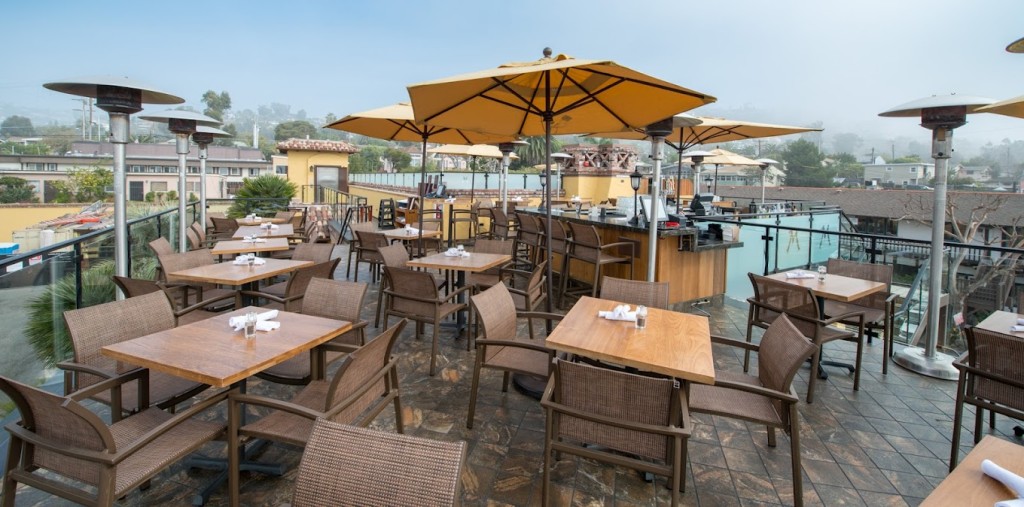 This laguna beach wedding venue caters to every kind of wedding medium. From a terrace with mesmerizing ocean views to an aesthetic ballroom to a private patio with a bar and fireplace, Mozambique features six different locations to opt from. If you want to say your nuptials in front of the sea, you can go for the outdoor options. But if you like to host a ceremony in some elegant hall, there is a Boardroom.
Mozambique will prepare an alluring menu full of gourmet meals, unique drinks, and a gorgeous wine selection to offer an unforgettable total experience for your guests. Their tasty, inventive, and award-winning cuisine will enhance your festivity.
Address: 1740 S Coast Hwy, Laguna Beach, CA 92651.
Recommended Read: The BEST Snorkeling in Laguna Beach
Neighbourhood Congregational Church
if you are an old-school person and want to get married traditionally, in a church, repeating vows after a father, then you should do your wedding in Neighbourhood Congregational Church.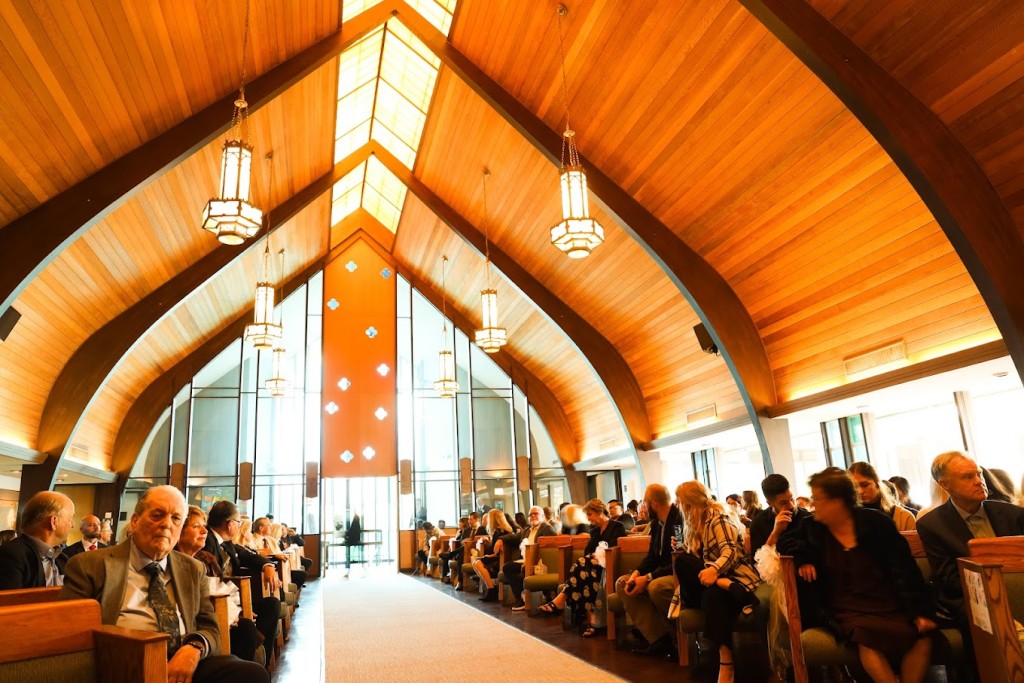 Just wear your wedding dress, invite your closest friends and family, and head to this venue. Its building is made from wood and has a very calm and vintage feel. You can go there and get married in an hour or so.
After tying the knot with the love of your life, you can head to any nearby restaurant and give a treat to the people you guys have invited. It will be a perfect small wedding and you will enjoy every moment of it.
Address: 340 St Ann's Dr, Laguna Beach, CA 92651
Arabella Laguna
If you are looking for a cute cottage for your wedding and stay then you could opt for Arabella Laguna. It is a little place that can accommodate wedding guests and hosts. It is among a few renting houses that offer Laguna Beach wedding venues,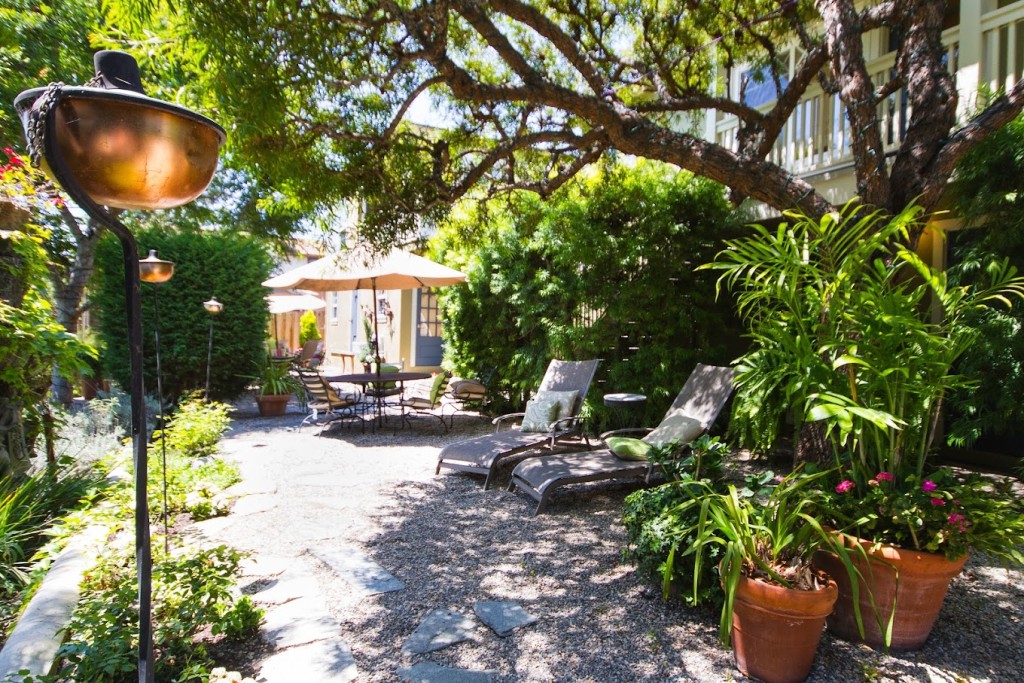 This is a cute place at 506 N Coast Hwy Laguna Beach, CA 92651. You can have a beautiful wedding there. The beach is just some miles from the cottage. Also, the English-style garden and courtyard are perfect for setting up the aisle and seating arrangements for guests.
Sherman Library and Gardens
Getting married in a botanical garden, surrounded by world-class and stunning flowers sounds so unreal. But if you have such fantasies then you must choose Sherman Library and Gardens as your wedding venue.
It is not a very large place but is ideal for medium weddings. You may hire an event planner and make arrangements of your choice in the area. The garden itself is so beautiful that just setting up an aisle will make it complete.
Take your nuptials among the most beautiful and rare flowers and botanical wonders. Your wedding album will look straight out of some fairy tale and you will cherish the memories forever. Sherman Library and Gardens is a few miles from Laguna Beach.
Address: 2647 E Coast Hwy Corona Del Mar, CA 92625.
The Ranch at Laguna Beach
The Ranch at Laguna Beach is a marriage location in Laguna Beach, California, set between the picturesque Aliso and Wood Canyons in Orange County. This unique and famous building is the ideal combination of rich past and craftsmanship, making it a memorable setting for your nuptials.
You will have beautiful images of the event in their lush green gardens or golf fairways. This place offers several laguna beach wedding venues in just a single area. There is Harvest Lawn which is a great ceremony site with spectacular views of the canyon bottom and the sheer, verdant canyon walls that can accommodate up to two hundred people in a pristine setting. The Sage Ballroom is a 3,100-square-foot hall that merges with its natural environment, combining California's coastal-ranch aesthetic and the building's earthy beauty.
The Sage Patio is a 3,000-square-foot patio that stretches out from the hall and provides a background of mountains and stone pines to complement your already picturesque gathering. The ballroom can seat a hundred and eighty guests for a sitting reception, while the terrace can seat two hundred seated guests and can also be used for a special celebration.
And you know the best part about choosing The Ranch at Laguna Beach for your wedding? It has the most amazing services and amiable management. Bridal hair and makeover are also a part of the services they offer with catering and other services.
Address: 31106 Coast Hwy, Laguna Beach, CA 92651.
C'est La Vie Restaurant
Do you want to say the vows just near the ocean? If you want to do a small wedding free of cost then you can opt for C'est La Vie Restaurant as your wedding venue in Laguna Beach.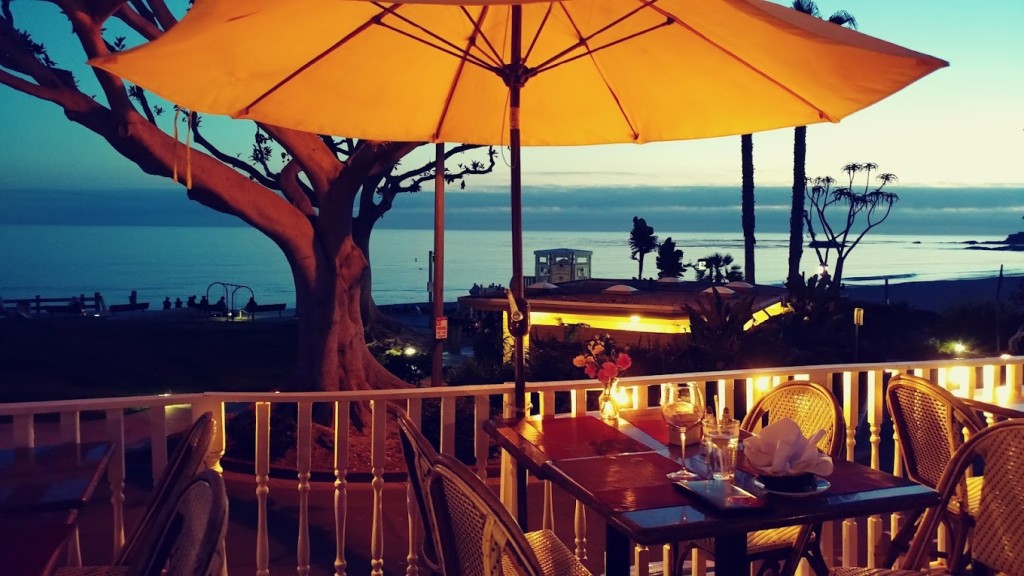 It is a cute little place that offers delicious breakfast and brunches. But for small parties of up to a hundred and twenty people, they close their restaurant to host them. You can get ready, set up the venue as per your desires, and say "I do".
There are not many amenities in this place as it is not a proper wedding venue, but you can opt for this if you are low on budget. Cake cutting, bartenders, and wine are included in their services. It has no site fee so it's perfect for a little wedding.
Address: 373 S Coast Hwy, Laguna Beach, CA 92651.
Editor's Pick: Best Sushi Places in Laguna Beach
Aventura Ocean Club
You can also opt for Aventura Ocean Club at Dana Point for your wedding festivities. It is not very far from Laguna Beach and you can travel to it in less than an hour.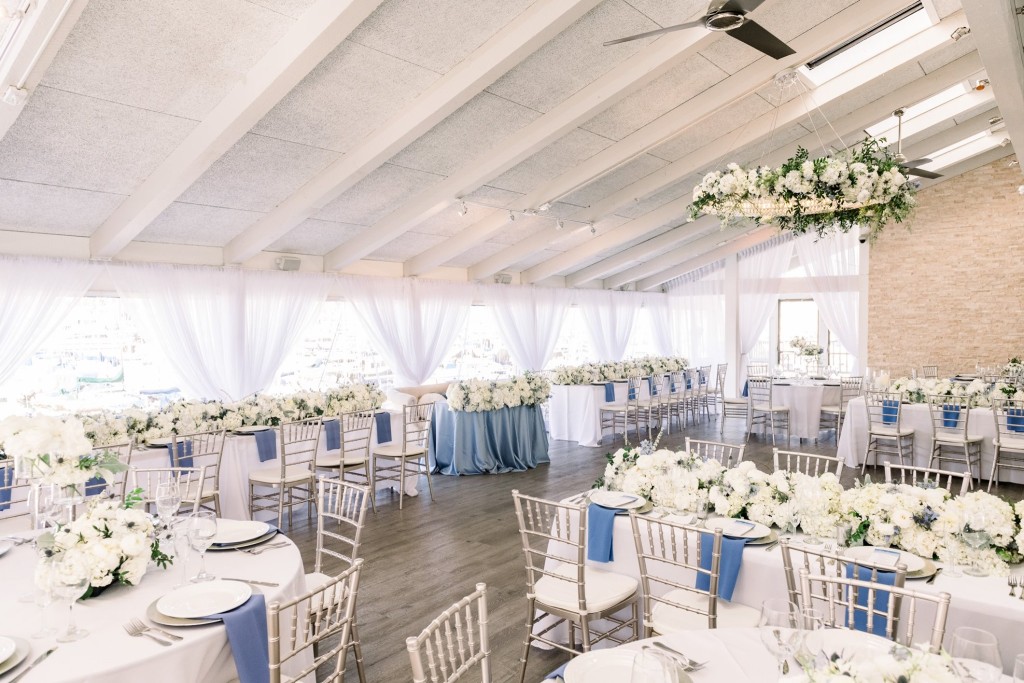 Getting married on an island is like a dream come true. This location is located exactly on the island. Serving panoramic views of the ocean, this is a beautifully built place with a patio and venue room. It can accommodate up to two hundred guests.
The venue is newly renovated and is stunning. The services they offer include event planning, bartender, catering, and valet.
Address: 24707 Dana Dr Dana Point, CA 92629.
Final Words
We have told you about the best Laguna Beach wedding venues that can make your special day more special. Visit these places and see which one suits your needs the most. All of them are picturesque and have classy vibes.
Also, if you liked this blog and it helped you in any way, let us know in the comment sections.