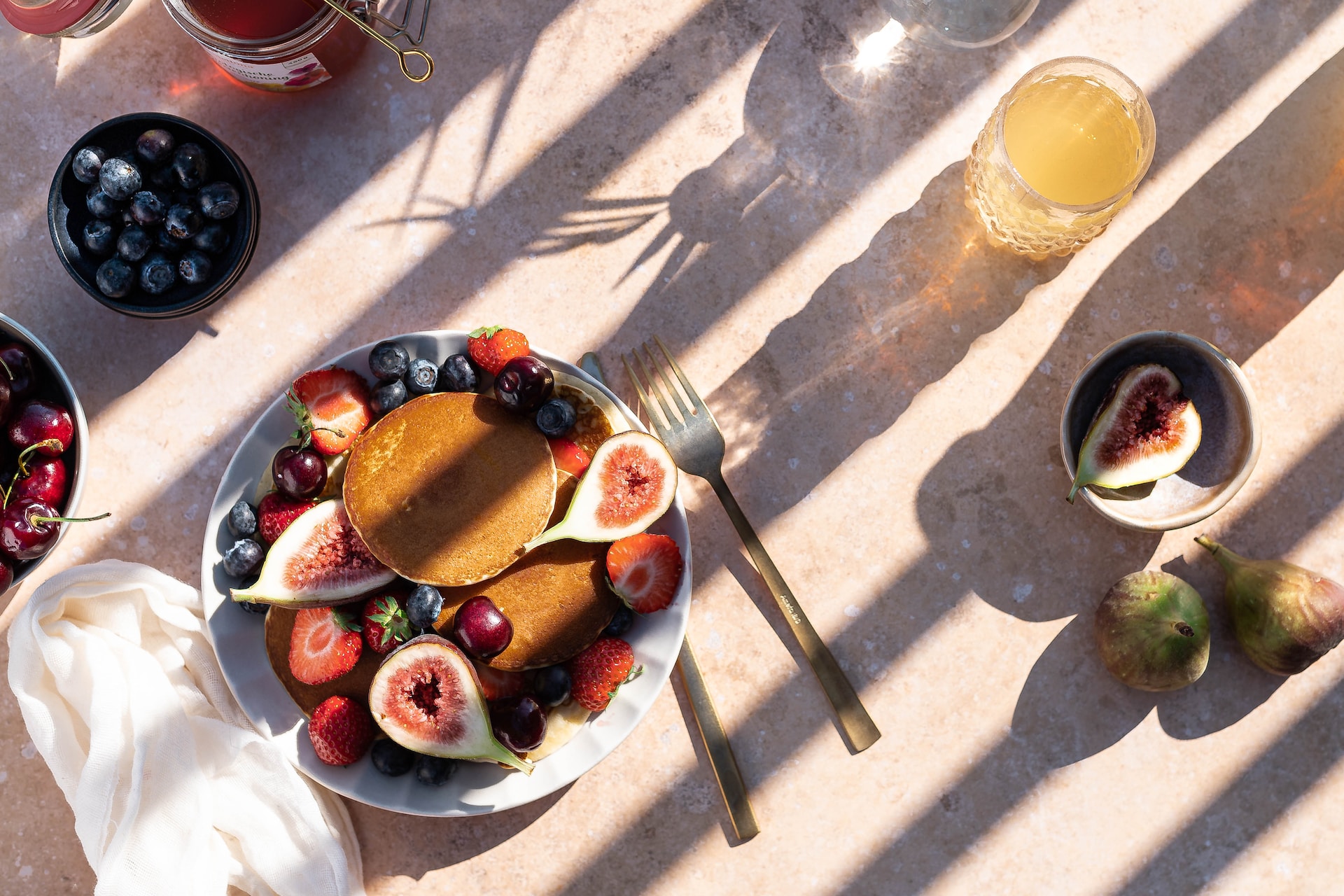 Laguna
Beach is a superb choice for your next travel destination. It has a scenic environment and fresh air that will freshen your soul! Not only is the environment amazing, but you will also find finger-licking meals to enjoy here. And, we can help you find the best brunch Laguna Beach offers where you can devour yourself into delicious food.
Best Brunch In Laguna Beach
In this article, we will talk in detail about each of the best brunch spots to help you pick the right food. Each of these places has a unique taste of its own and a special item that you may not find anywhere else. Stay with us and know all about these best brunch spots in Laguna beach. Also, check out 8 Delicious Spots For Brunch In Brooklyn.
Nick's Laguna Beach
Located on South Coast Highway, this is the perfect place to have your brunch at. It opens every day at 11 am so get there, and at 7:30 am on weekends. So, get there early and spend some time in the calm and cozy environment of this restaurant.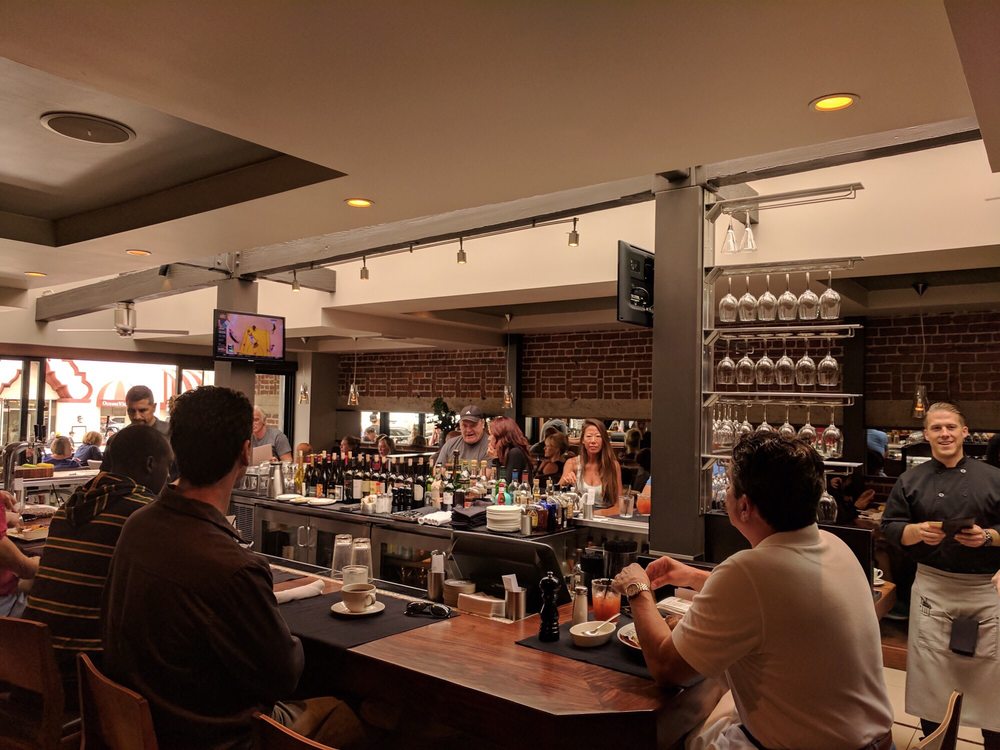 Coming to the food, you will find a large variety to choose from. The menu includes Fried Chicken and Waffle, The California Omelet, Eljefe Breakfast Burrito, and a lot more options to order. Everything is spot on from the taste to the atmosphere of this brunch restaurant.
In addition, you will meet a friendly staff who will help you with any queries you might have while placing your order.
Also, Nick's Laguna Beach has funky cocktails such as Skinny Margarita, Jackalope, Salty Pear, and more. It will serve as the perfect beverage for your brunch.
Zinc Cafe and Mart
Being one of the best brunch Laguna Beach has to offer, this cafe is loaded with yummy food. They have lovely staff and the perfect ambiance of a comfortable restaurant.
Before talking about the food, let us tell you about the best part. Most of the seating in this restaurant is outdoors in a garden setting with proper shade. Therefore, you can take a breath of fresh air while you wait for the food. It lets you appreciate the peaceful environment around you!
Having plenty of food choices, you can select pizza, sandwiches, toast, egg scrambles, omelets, coffee, and other items. Plus, they have vegan-friendly and gluten-free food options as well. Hence, everybody can enjoy a taste of their luscious treats.
Orange Inn
Without a shadow of a doubt, this comes in the top laguna beach restaurants. Orange Inn is a lovely breakfast and brunch place where you will fall in love with the food. You would witness a pleasant smell as soon as you enter the shop which will pull you towards the deliciousness.
You can get Steak Burrito, Corned Beef and Swiss, French Toast, and many more items for brunch. Moreover, their beverages are fantastic, especially the freshly squeezed orange juice and vanilla latte.
The staff has great knowledge about the menu and they will promptly answer any of your concerns.
Splashes Restaurant
We can rightly call it the best brunch in Laguna Beach with a view so fantastic you won't be able to take your eyes off it. Here, you will enjoy a premium brunch experience with a clear view of the beach and the pleasant sound of the rushing waves.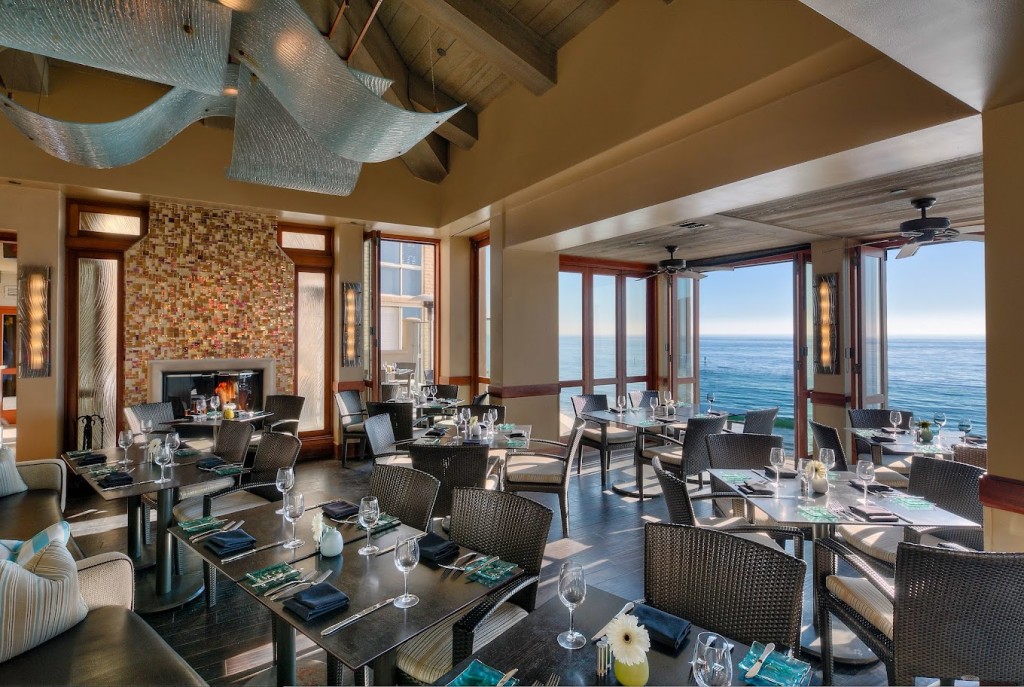 This dreamy picture is made possible at Splashes Restaurant. You can either sit inside beside the windows or choose to sit on the palm-shaded patio.
In addition, the food is excellent, just like the view. Made with fresh and local ingredients, this place offers an array of brunch options. You can order Parm Frites, Four Oysters, Brussel Sprouts, Sandwiches, Salad, and a lot more from their breakfast and lunch menus.
The brunch is available between 11:30 am to 3 pm, so make sure to be on time.
The Cliff Restaurant
A world-class restaurant offering a menu like no other. The place has an aesthetic ambiance with a humble staff who are ready to serve you at all times. Also, the sitting area offers a premium dining experience to make your visit special.
The Cliff Restaurant is one of the best brunch spots in Laguna Beach with a view so lovely that it will relax your mind from the core. Want to know the best part? You can catch the sunset from the multi-level patio if you are present at the right time.
And, the extensive menu has dishes, like Chicken and Waffles, Breakfast Sandwiches, Burritos, Chilaquiles, Bagel and Cheese, English Muffin, etc. They also serve distinct beverages, such as Pineapple Iced Tea, Grapefruit Juice, and Illy Coffee.
Therefore, make sure to visit this place on your Laguna Beach trip!
The Loft
Another amazing brunch spot in Laguna beach. The Loft has everything, from tasty food to a scenic view which will make our brunch a memorable one. They serve superb American cuisine that highlights seasonal specialties. Here, you can have brunch only on weekends.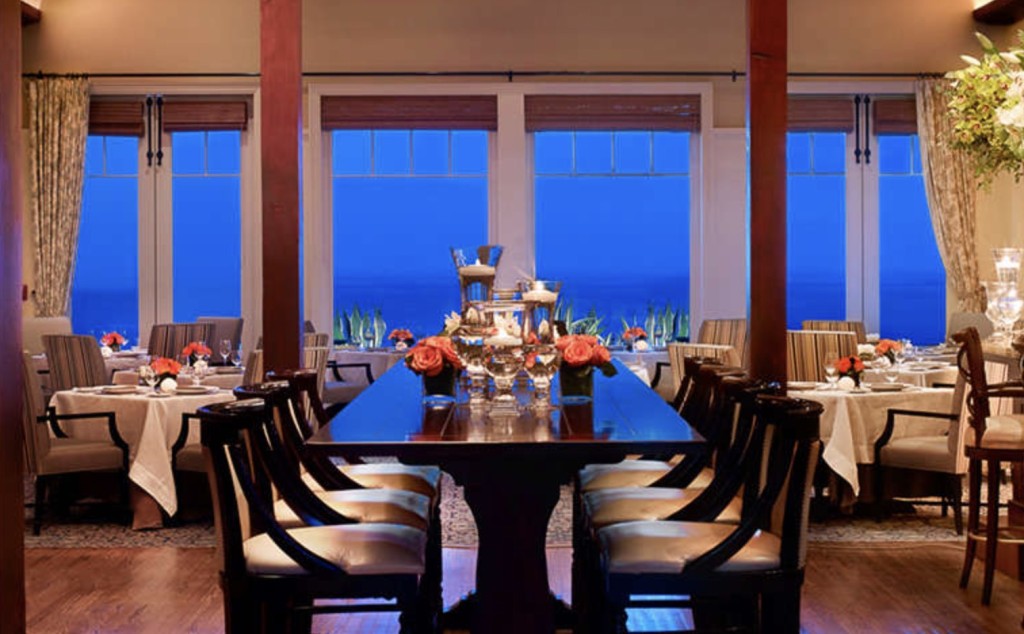 This place has food, such as Belgian Waffle, Avocado Toast, Seasonal Oysters, Chilled Sweet Corn Soup, Smoked Salmon Bagel, and many more innovative dishes for you to try. Everything is served in a plentiful serving to fulfill your appetite to the maximum.
Furthermore, it is among the best brunch in Laguna Beach with a view. You can enjoy the relaxing sight of the beach while biting on your food. And yes, the staff is very kind and super helpful.
Ruby's Diner
An American Restaurant to your heart with their food. Ruby's Diner is an underrated gem that once you discover it, you will regret not coming here before.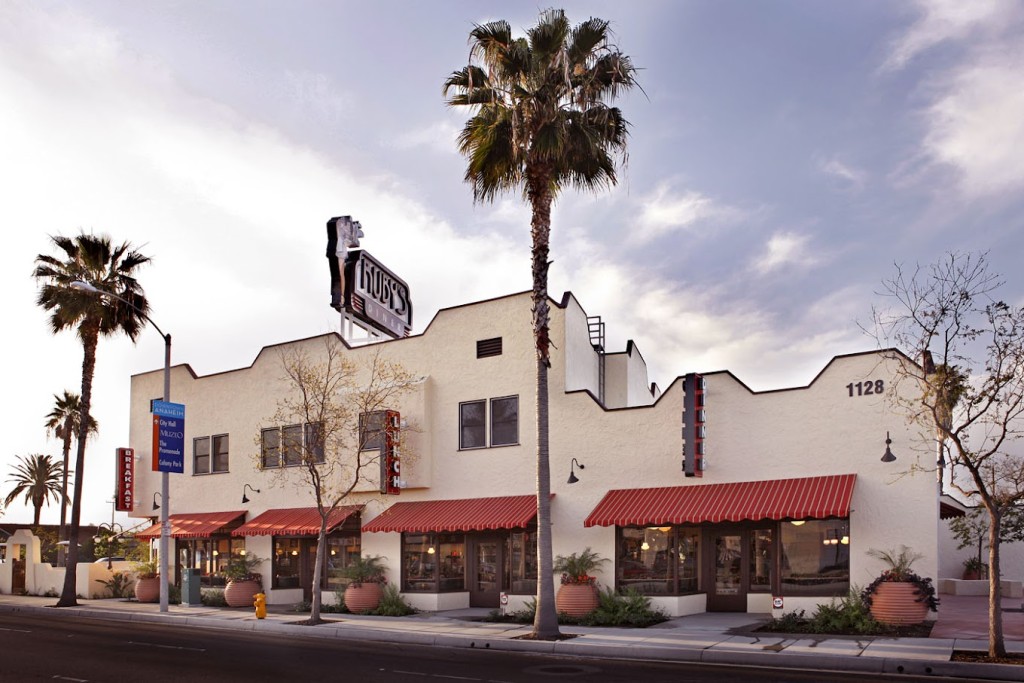 They serve absolutely tasteful dishes, like Corned Beef Hash and Eggs, Garden Scramble, Buttermilk HotCakes Combo, Cinnamon Rolls, and French Toast, among the others for brunch.
Additionally, the place has gorgeous outdoor seating on the second floor where you can even go with your dog. You can experience a calm ocean view while enjoying your brunch. Ruby's Diner has a vintage vibe to itself which you will not experience anywhere else.
Las Brisas
Specializing in Coastal California Cuisine, Las Brisas is one of the best brunch places in Laguna Beach. This restaurant is known for scratch kitchen and housemade specialties that are mouth-watering.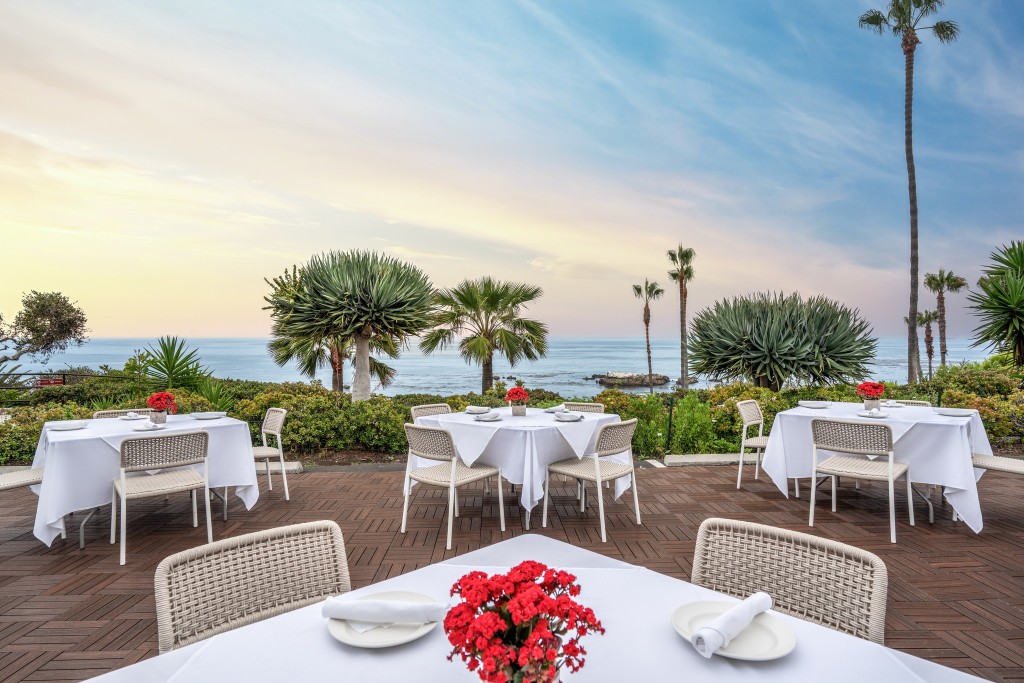 They offer brunch on weekends from 8 am to 3 pm, so that you can spend some extra time relaxing at this beautiful restaurant.
The most popular items on the menu include Smoked Salmon Tostadas, Crab Omelet, Steak, Lobster Enchiladas, and Steak and Eggs. All of the items on the menu are made from fresh and natural ingredients to satisfy your taste buds. Besides, you can also have wines, cocktails, and sweet desserts at Las Brisas.
Anastasia Cafe
A cool place to choose for your brunch. Anastasia Cafe has a very friendly staff who will welcome you with open hearts.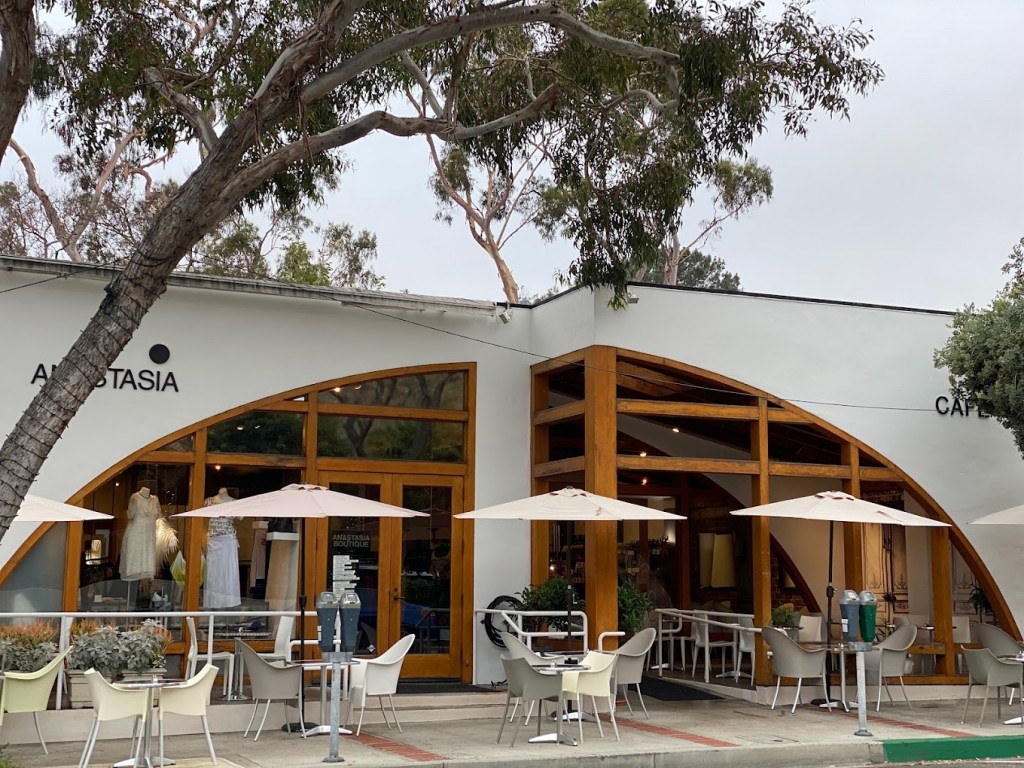 They will make sure that you have everything that you need on your table. Any queries, and hit them up to get a detailed answer to help you. The place offers great food, mainly Waffles, Omelets, Toast, Sandwiches, and Salads to keep the menu suitable for vegans as well. Everything on their menu is super awesome with a taste you will not forget for the next few years.
A glass of freshly squeezed orange juice will refresh your mind like no other before a long day ahead.
Urth Cafe
This is definitely one of the best brunch in Laguna beach you can get your hands on. Established in 1989, Urth Cafe has been serving delicious food since then.
With organic ingredients grown on family farms, this cafe uses the best possible ingredients to deliver top-quality food to its customers.
You can decide to sit in the outdoor area to take pleasure in the awesome view. The place has a spacious seating arrangement so that the cafe does not feel suffocating!
In addition, you will enjoy several food items, like D'Lox Toast, Urth Acai Bowl, Fresh Corn Waffle, Huevos Rancheros Burritos, and a whole lot more. Also, do not forget to try premium tea at Urth Cafe because they offer a unique selection.
Recommended Read: The 6 Best Women-Led Restaurants in New York
Sapphire Laguna Beach
Made from fresh and seasoned ingredients, Sapphire Laguna Beach is a gorgeous restaurant. Here, brunch is available every Saturday and Sunday from 10 am to 2:30 pm. Therefore, to get the best seat, be there early.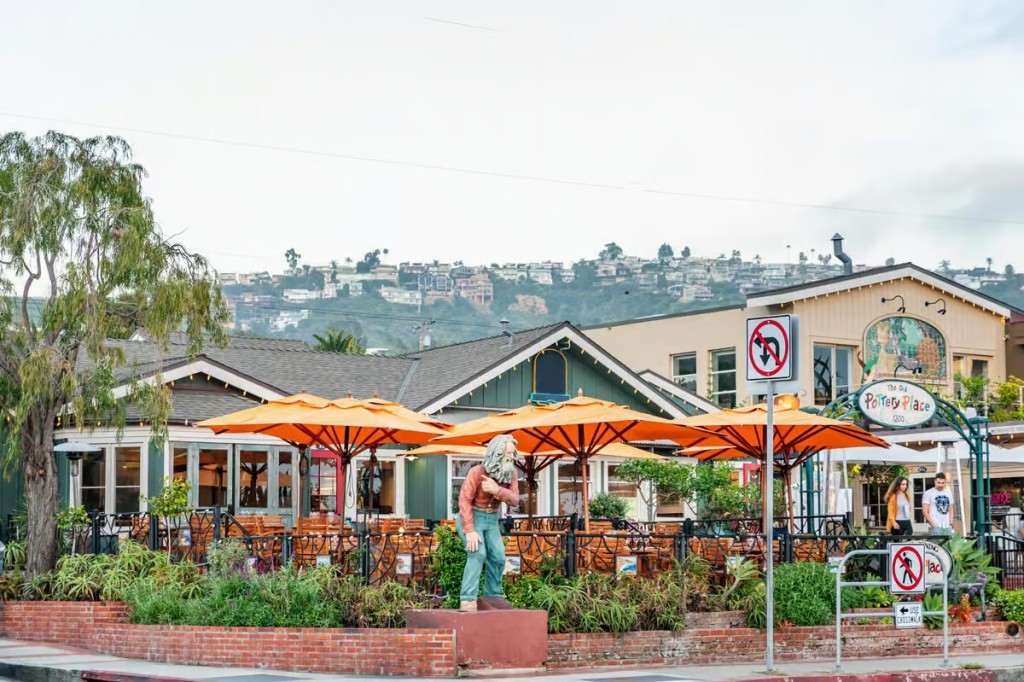 This Laguna Beach restaurant has a vast menu, full of distinct dishes that are plenty in quantity and quality. It includes Smoked Salmon and Blue Crab Omelet, Meyer Lemon Creme French Waffles, Crispy Chicken Sandwich, Nutella Waffles, and more.
Once you take a bite of the food, you will be in awe of the flavors in your mouth. Plus, the place has a nice seating arrangement where you can enjoy your food in peace.
Driftwood Kitchen
Such a great place for brunch in Laguna beach. At Driftwood Kitchen, enjoy American Cuisine, Sea Food, and Vegan-Friendly Food all under one roof.
And the best part is that all of these items are full of flavor and texture so rich that you will have a beautiful experience with the food. Being the award-winning waterfront restaurant in Laguna Beach, it gives you a majestic view of the roaring waters as you finish your food.
Their menu has various brunch items, such as DK Benedict, Egg White Omelet, Scottish Smoked Salmon Bagel, Lobster Bisque, etc. So, remember to add the best brunch Laguna Beach offers to your places to visit list.
The Rooftop Lounge
If you are looking for a restaurant that has delicious food, along with an exotic view, then this is your place to be. The Rooftop lounge deserves a spot in the compilation of the best brunch in laguna beach with a view. The Rooftop sitting area will give you a luxurious vibe, thanks to the beachy view ahead.
Their signature mojitos are a must-try! Apart from this, you should try Buttermilk Fried Chicken Sandwich, Seafood Pasta, Spanish Shrimp Ceviche, and Fried Coconut Shrimps. All of these dishes will impress your tastebuds with a balanced taste.
Plus, you can also get Bubble Tea, White Wine, Red Wine, and Cocktails at this best brunch place in Laguna beach.
La Sirena Grill
Hands down, you will find the best Mexican food here in Laguna Beach. You can choose your favorite brunch dish from an array of unique Mexican items.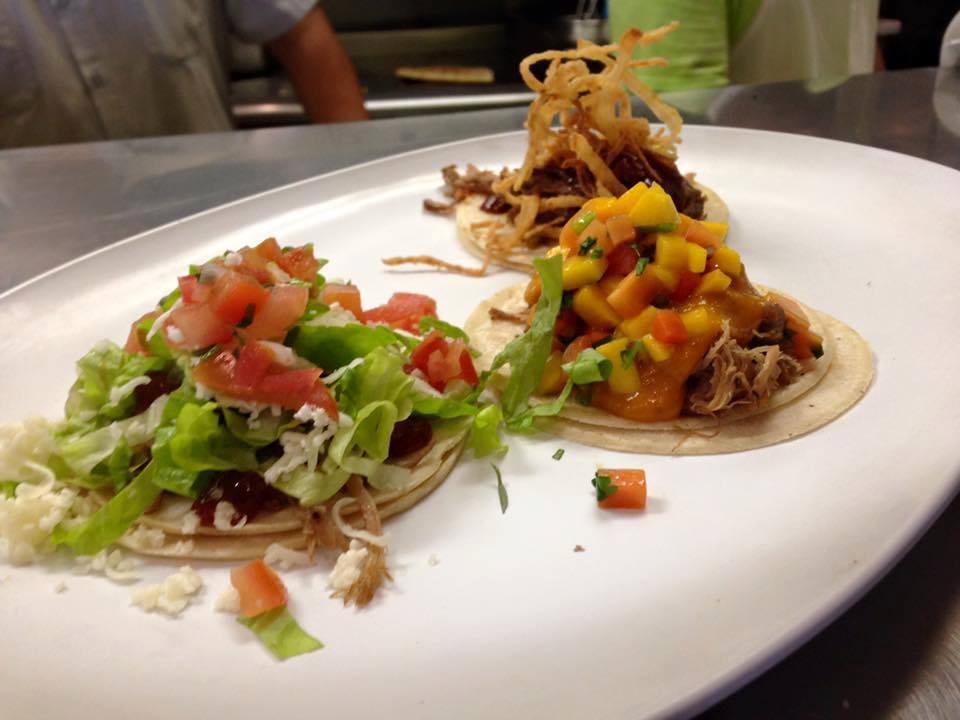 They serve Taquitos Plate, Burritos with Chips, Quesadilla, Nachos, Enchiladas, and much more at his restaurant. Moreover, friendly staff awaits to welcome you at this beautiful Mexican shop. They will patiently answer all your questions and will guide you in choosing the best food based on your preference.
C'est La Vie
This restaurant is among the best brunch places in Laguna Beach, serving a gorgeous combination of American and French food. C'est La Vie has been offering a luxury dining experience for its customers since 1982.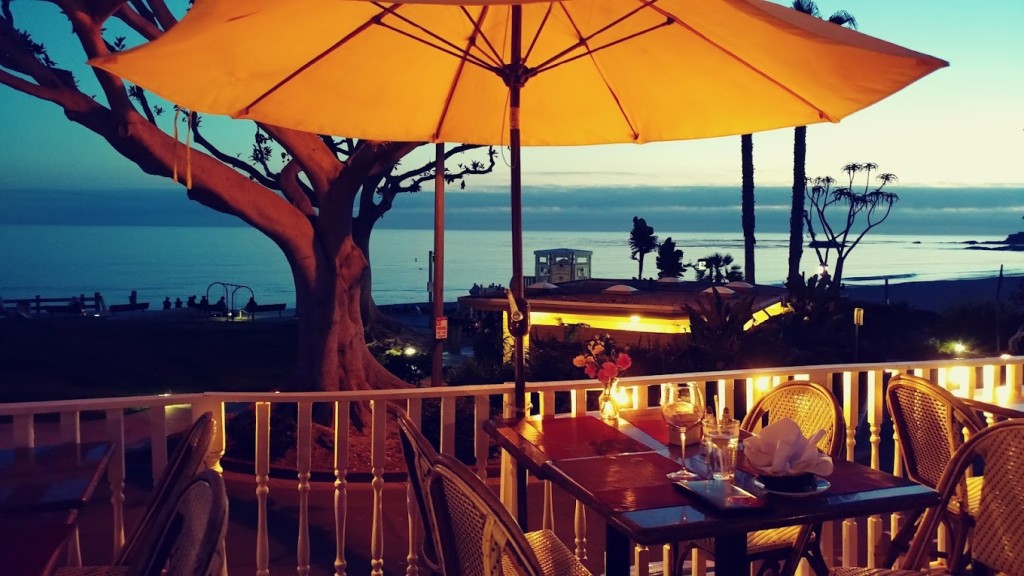 Located at an ideal location, you can enjoy a breathtaking view of Main Laguna Beach from this brunch place. The decoration in the patio is spot on with a lovely staff ready to cater to you at all times.
Additionally, they have a fantastic menu with dishes, like Apple Crepes, Home Style Fries, Toasts, Bacon and Cheese, Sandwiches, and a lot more. The food is served in large quantities so that your hunger is fully satisfied.
Moulin
A beautiful cafe that is full of European vibes! Made with fresh and fine ingredients, all the items on their menu taste wonderful.
You will feel a pleasant aura as soon as you step into this cafe. The servers will welcome you with a smile and help you have a great food experience.
Excelling in French and European Cuisine, Moulin offers a wide variety of delicious food for your brunch to make it the best brunch laguna beach has for you.
Moroever, the innovative menu includes, Le Croissandwich, L'Omelette Paysanne, Le Croque Madame, Crepe Nutella, La Tartine, etc. Everything is prepared with absolute freshness and love to make your brunch a memorable one!
Recommended Read: 12 Italian Restaurants You Should Visit in Laguna Beach
Skyloft
Voted as Laguna Beach's favorite rooftop restaurant, Skyloft is one of the best brunch places in Laguna Beach with a view. Here, you will have an extraordinary experience of the beach while sitting on the comfortable patio. Take elegant pictures for your Instagram of the aesthetic environment this restaurant has.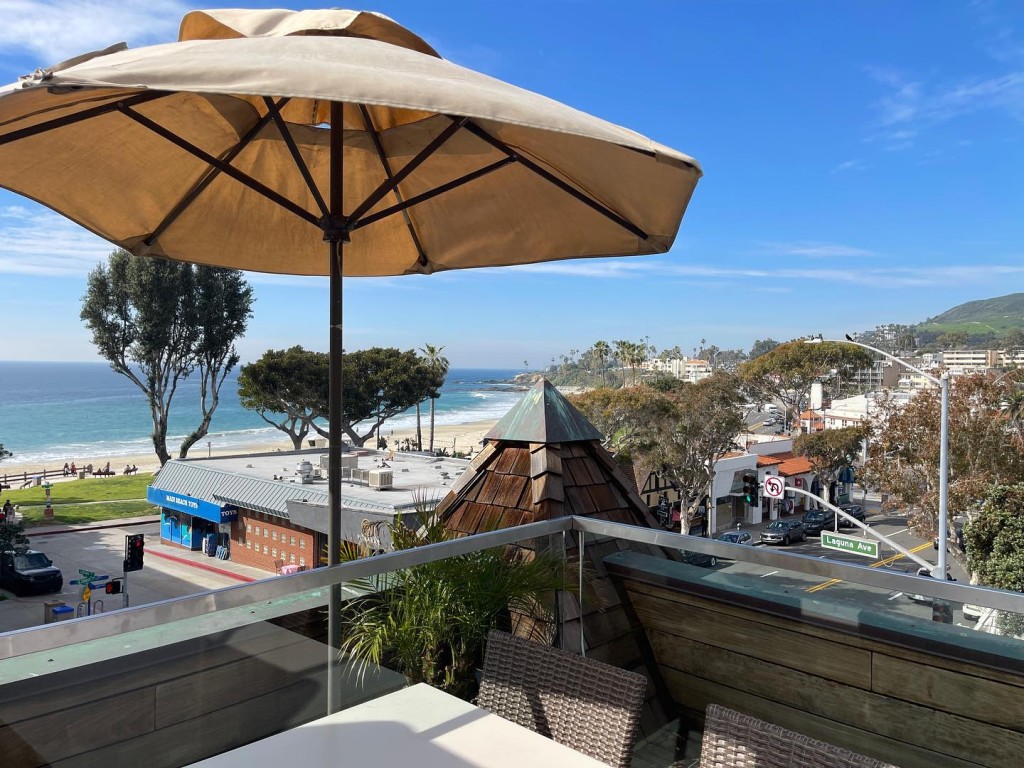 Plus, you can even click an aesthetic picture of your plate because the serving and presentation are spectacular.
The brunch is available on weekends from 10 am to 1 pm. It has mouth-watering dishes, for instance, Brisket Benedict, Breakfast Burrito, Crab Cake Benedict, Butter Cake, and Key Lime Pie among other items.
Apart from this, you can also enjoy hot tea, soft drinks, coffee, and lemonade along with your brunch.
Lumberyard Restaurant
Another amazing Laguna Beach restaurant where you can have your brunch. Lumberyard offers an extensive menu that will make it hard for you to pick your favorite dish from. To ensure top quality and taste, they prepare all the items fresh and from healthy ingredients
In addition, they have an excellent staff who will occupy you from pre-order to postorder so that you get everything you need. Some of the items on their menu are, Soft Pretzel, Crispy Shrimp Spring Rolls, Mediterranean Plate, and Grilled Salmon Salad.
Also, the food has a perfect blend of flavors that will leave its mark on your heart. You will remember this place for a long time after you go back home from your trip.
Conclusion
So, this was all about the best brunch laguna beach has to offer. In most of these restaurants, you can only get brunch on weekends, thus be sure to check their website before planning. We read above how Laguna beach restaurants offer a delicious array of food that tourists tend to love! We hope you give some of these places a try for brunch while you are in the city.
Have an amazing trip ahead!