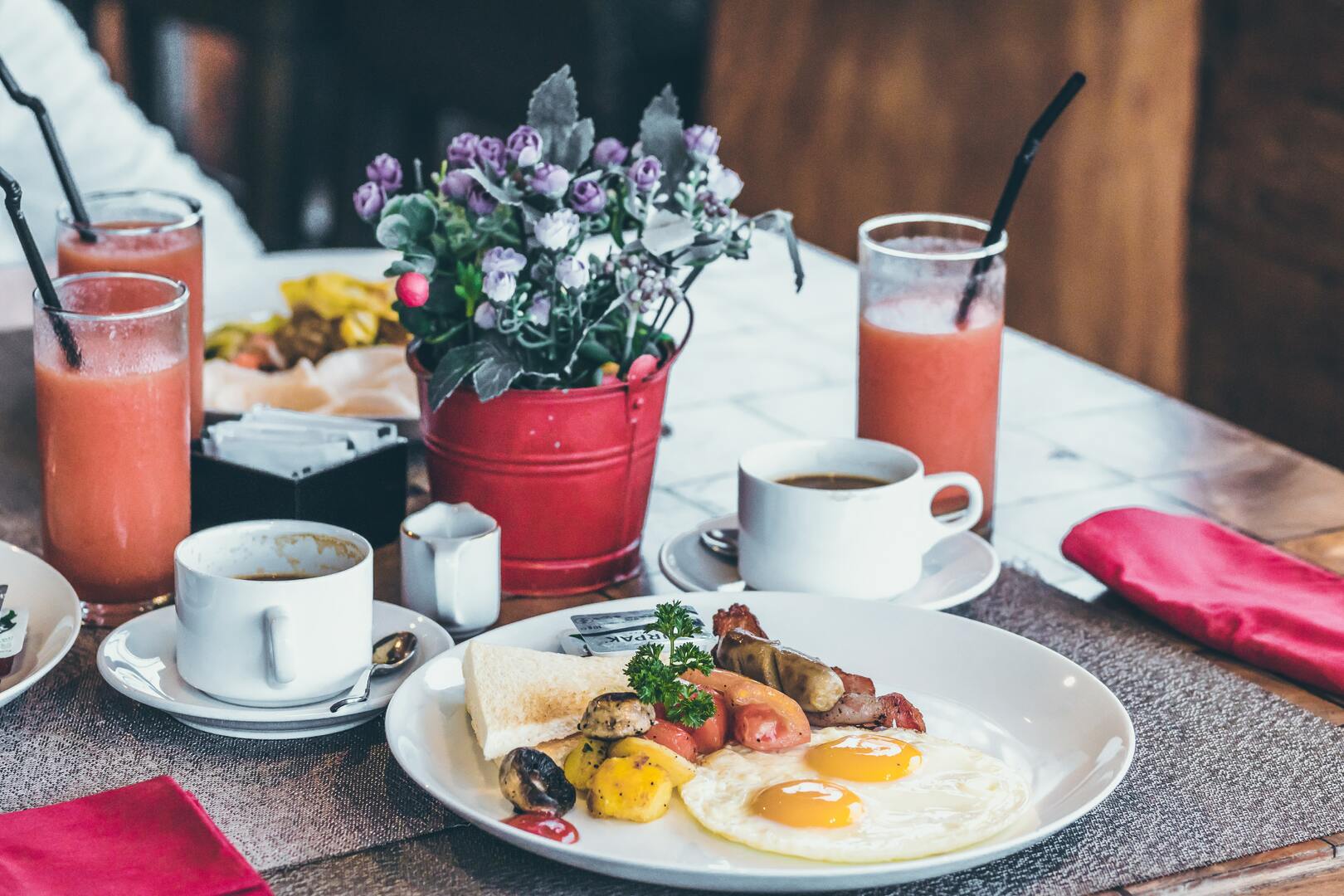 Brooklyn, one of the five boroughs of New York City, is located on the western portion of Long Island and shares a border with the boroughs of Queen. Out of so many exciting things to discover, the key advantage of staying in Brooklyn is tasting the epic version of mouth-watering dishes. While many visitors to Brooklyn will love to discover iconic attractions like Coney Island, Brooklyn Bridge, and Prospect Park, others will enjoy tasting the uniquely cooked chicken and waffles while sipping on a next-level awesome bloody mary in the famous brunch spots. Bookmark or save our list of top spots for brunch in Brooklyn to experience toothsome food like never before!
Top Best Places for Brunch in Brooklyn
There are more than dozens of spots for brunch in Brooklyn. The following 8 are the most delicious ones that can satisfy your craving.
Similar Read: Top 20 Places For The Best Brunch in Queens NYC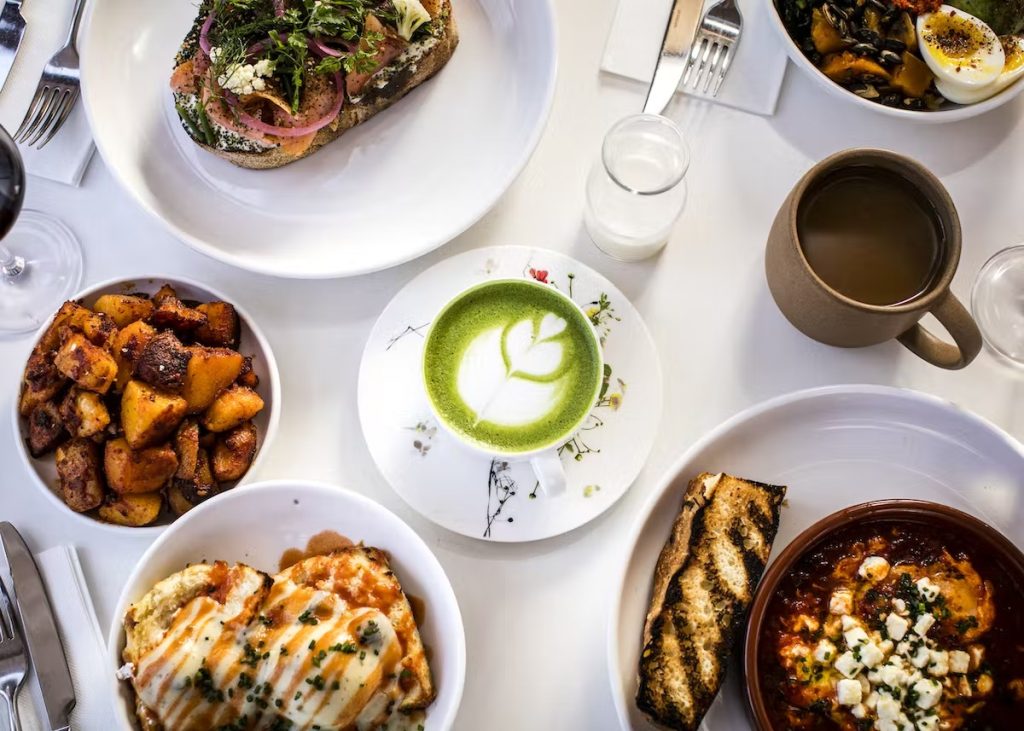 If you are looking for a "wow" spot for the best brunch in Brooklyn, then "Sunday in Brooklyn" is the best place for you. Contrary to what the name might imply, this restaurant is open 7 days a week for brunch and dinner. Located near Domino Park, adjacent to the Williamsburg neighborhood, this restaurant has a lot of delicious dishes to offer.
This is more than just a neighborhood restaurant offering brunch and dinner.
While everything on the menu is good, the best dish that you must try is their pancakes. They are made with hazelnut maple praline and brown butter, which are just perfect for letting you experience a delightful morning. Everything from breakfast to supper is reasonably priced and sure to please. Dinner options include pita and hummus, heirloom tomatoes, and watermelon, all perfect for passing around the table. Classical British and American sweets like apple crumble and chocolate s'mores are available for dessert.
Whether you're searching for something to sip in the morning or evening, Sunday in Brooklyn has you covered with its excellent cocktail selection. Not drinking at all? Not to worry, however, since, on Sundays in Brooklyn, you can get some of the best juices around.
If you are on a diet and want to have something lighter in your morning brunch, then you can also try their delicious ginger cream cheese, avocado toast with preserved tomatoes, and their bestselling smoked salmon. This rustic-three story space boasts a private dining room, rooftop garden, and an outdoor patio that makes it a perfect place to visit.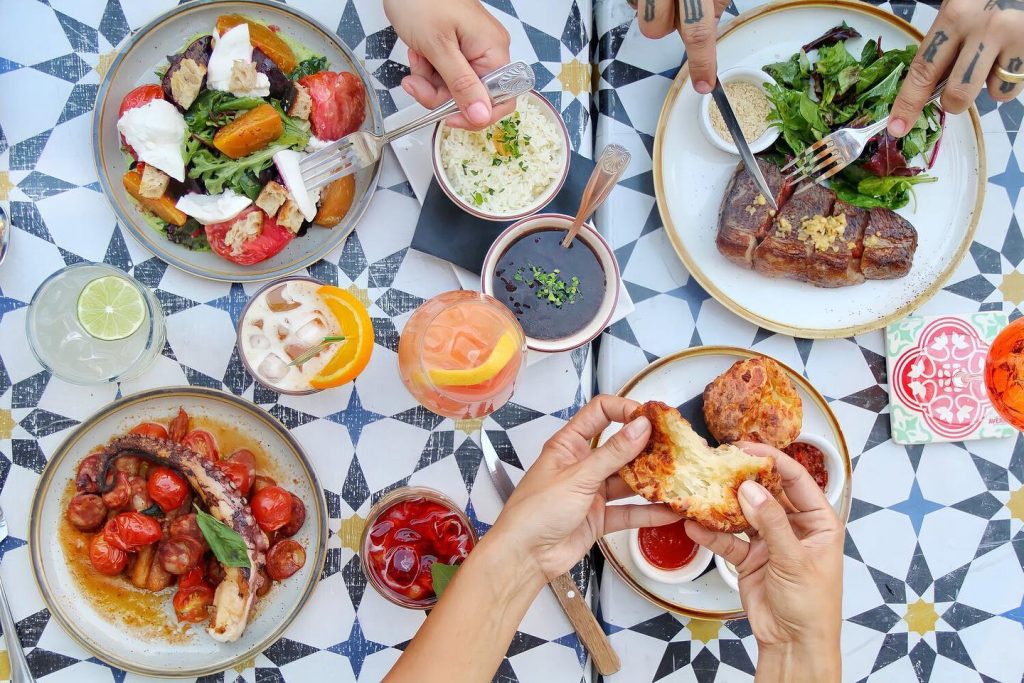 Are you nursing a hangover or want your taste buds to experience the cuisine with a Brazilian flare? If yes, then Sano Parque is your perfect remedy. With a glowing interior and greenery, the Sano Parque features an aesthetic ambiance that refreshes your morning. Its high ceiling and exposed brick walls dotted with potted plants definitely appeal to you.
This family-run eatery is well-known for its distinctive menu items, including its famous Picanha Steak & Frites, which are at the top of the menu. Their plates burst with delicious flavors that power you up for the rest of the day.
A small, intimate wedding reception would be ideal for this little venue. The inside of Sano, mostly made of salvaged materials and architectural debris, provides a charming, rustic setting for your wedding party. The fireplace, mosaic tiles, masonry, large windows, and century-old wooden doors offer visitors a warm and welcoming atmosphere.
Décor items that are subtle, basic, and beautiful work well with the natural materials of the space, such as candles or tiny flower arrangements of any hue. Envision a cozy evening with friends, complete with various delicious, colorful dishes.
The serene ambiance, the amazing structure from inside, the design of the restaurant, and the food, everything is just so attractive for the tourists as well. The local people enjoy their meals and have brunch with their loved ones. Especially in the holiday season, this restaurant gets packed with locals and tourists.
Pies and Thighs is a great place for brunch. The menu is small, so make reservations ahead of time (or just show up earlier in the day). It's located in the basement of an art gallery, which adds to its charm. The food is delicious—especially their macaroni and cheese, which never makes you feel heavy or greasy.
At Pies 'n Thighs, you'll experience a causal yet relaxed atmosphere—as if you are right at home here regardless of whether it's sunny outside or raining cats & dogs. If you want to stop nearby and have a quick brunch, it is one of the most impactful places because of the freshly baked items and healthy food.
The space has the same quirky antique furniture and vinyl tablecloths with a gingham pattern as the old one, but the beverages are served in plastic beakers, and the lettering is hand-drawn rather than printed. There is an outside patio space in the middle and two inside dining sections separated by a diner-style room near the kitchen and an open, barn-like room beyond.
The crunch through butter layers and properly baked croissants, biscuits, patties, and other items surely attract people. The best of the menu here are the donuts, biscuits, and burgers with delicious healthy sauces. You will surely have a wonderful experience while brunching there.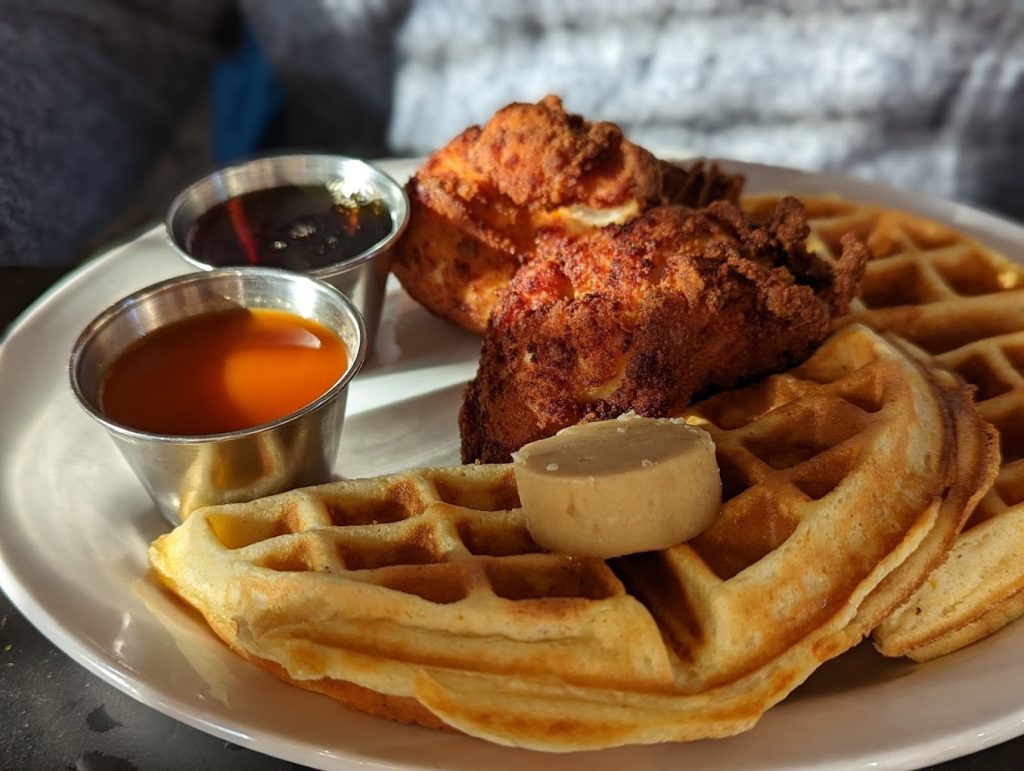 This bar and restaurant is a great spot for brunch, no matter what time of day you visit. Located on Atlantic Avenue in Brooklyn Heights, Walter's Bar & Restaurant serves up iconic American cuisine as well as coffee and drinks to go with it. The menu includes everything from eggs Benedict to waffles with fruit or pancakes with bacon or sausage.
If you're looking for something more substantial than just breakfast fare, they also have sandwiches like turkey breast on ciabatta bread (with lettuce, tomato, and pesto mayo) or a veggie omelet with hash browns (plus toast). If your sweet tooth is craving something even sweeter than that, then try their chocolate chip cookies!
The breadsticks are one of Walter's most sought-after appetizers. These meatballs are stuffed with beef and served in a rich crimson sauce with a sprinkling of Grana Padano, an Italian cheese. It tastes incredible, but it's the heat that makes it pop. Somewhere, flames may be seen. It has just the right amount of spice to make the meal enjoyable without being overwhelming.
In addition, if you envy the ambiance of such places, you must visit them because of the high-voltage street population. During summer, people come here for quick brunching because of the services and eventful surroundings. The artistic paintings, along with the brown walls and wooden structure of the restaurant, makes it even more attractive.
The beverages during a meal must be carefully considered for the whole eating experience. There are two reasons why Walter's Bar was established. First, as a place to go for a drink before or after dinner. Second, an independent establishment serving premium cocktails, wines, and spirits.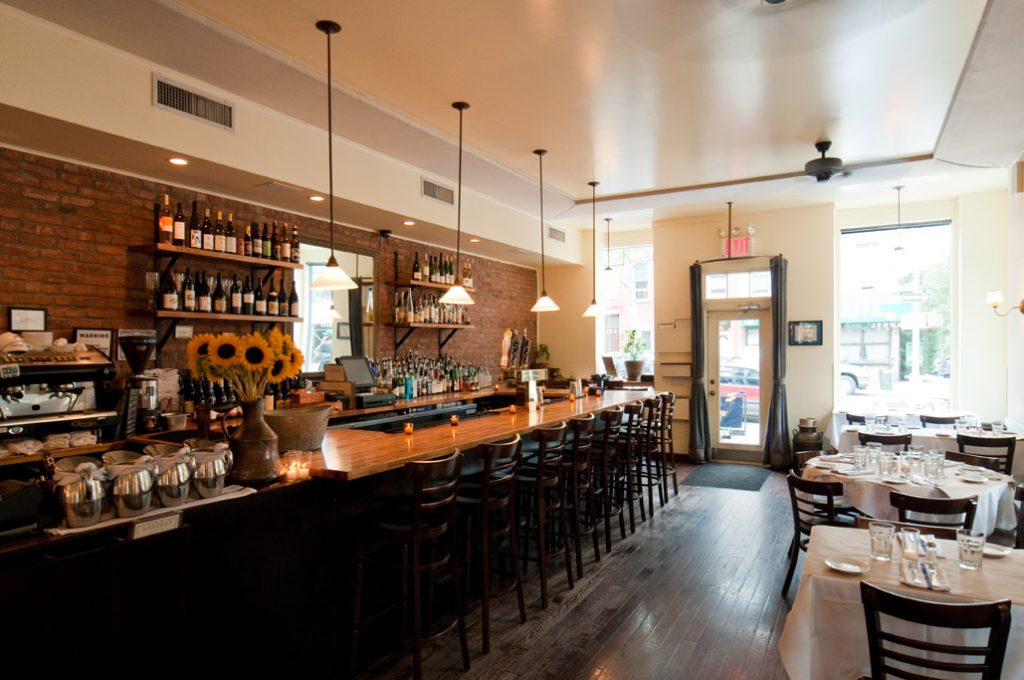 Buttermilk Channel is located on the corner of Dekalb and Franklin, which makes it an ideal spot for people who live in Brooklyn or work down that way. The menu offers everything from breakfast classics like pancakes and eggs to more adventurous options such as a steak and eggs Benedict or a chicken-fried steak sandwich with mashed potatoes.
If you're looking for something lighter than pancakes but still want something sweet (or savory), try their "buttermilk lemonade." It's made with fresh lemon juice squeezed right into your drink—no added sugar required!
The menu and the ambiance are both really good. The environment is also good because of the corner spot on the main street. This makes it even better as the street sight gives very beautiful vibes at night. Here, usually, people come to dinner along with their families; the tables have beautiful crockery, chandeliers in the center, and amazing light effects.
Warm, crisp apple cider doughnuts are good, but the pecan pie sundae is outstanding. It's audaciously named after a kid who shattered a piece of pie and loaded it with butter pecan ice cream. If it seems chaotic, the ice cream is from Brooklyn's Blue Marble. Buttermilk Channel's proud.
Only groups of five or more can make reservations at this restaurant. During peak hours, it may take more than an hour to get a table for four, the bar may be packed, and the queue for the single toilet may stretch to four people. Those who go there may not see their friends for at least ten minutes.
Tom's restaurant is a 24-hour dinner on the corner of 112th Street and Amsterdam Avenue. It's known for its long lines and famous dishes like the "Flapjack" or "Banana Splits." If you're looking to avoid the line completely, try making reservations ahead of time (or just show up early).
An old-school restaurant in Prospect Heights by the name of Tom's Restaurant knows this notion inside and out. Tom's is only open for breakfast and lunch, but on Sunday mornings, when everyone is drunk and trying to get something in their stomachs so they can hurl up while watching the Jets, it's at its busiest.
The restaurant offers an eclectic mix of American comfort food—from burgers and fries to pancakes—that has been around since it opened in 1936. The food here will remind you of your childhood days when mom used to make Sunday morning breakfast for everyone on her own after doing laundry all weekend long! Why on earth are you chowing down on a little marine creature so early in the morning? Even still, Tom's regularly offers these crab cakes, and no one seems to mind. Why? 'Cause, they're fried and taste so good when they do.
The restaurant isn't just famous among the locals but also a good brunch destination in Brooklyn for tourists as well. You can visit between 8 am to 3 pm. Its laid-back and fun atmosphere is a perfect friend reunion or family gathering place. The bustling and lively ambiance gives you a cool vibe and lets you enjoy your visit to Tom's restaurant. After enjoying brunch at Tom's Restaurant, be sure to check out our guide for 10 fun things to do in SoHo at any time of day.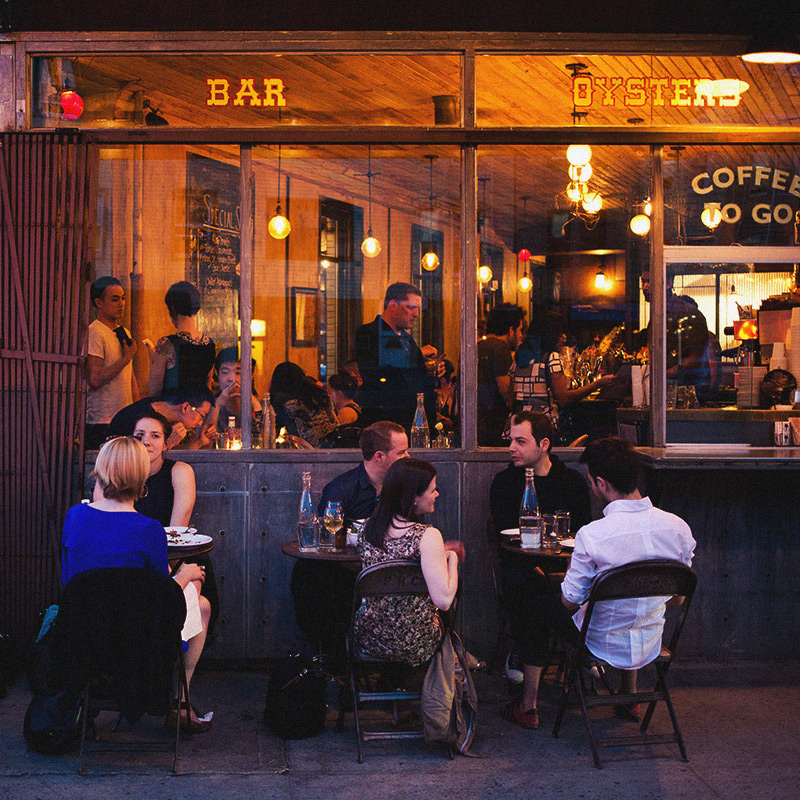 This restaurant is a great option if you're looking for healthy, organic food. Five Leaves' menu includes vegan options and gluten-free dishes, so it's perfect for anyone who wants to avoid processed foods. If you're a vegetarian or vegan yourself, this place will be your favorite brunch spot! And if you're looking for more vegan options, be sure to check out the best vegan restaurants in Anaheim.
It also has an extensive list of juices and smoothies (including some made from raw fruit), as well as several types of coffee drinks. If there's one thing you'll love about this restaurant—and it's not even related specifically to brunch—it's that all their food is locally sourced: everything comes from Brooklyn farms! That's right; we'll own up to it. The burger is delicious. This is what you should be eating if you happen to be at Five Leaves. Fear not, the fried pineapple ring, pickled beets, harissa mayo, and sunny egg top it. Actually, the strange stuff goes together really nicely on this enormous burger.
The portraits of people around, the main banner of the restaurant, and the overall style of the serving, along with the surroundings, serve major goals of living in a memorable era and being kind of vintage. It is not a big restaurant, but it has what attracts customers the most–the amazing food with loads of choices and the peaceful environment.
Cafe Luluc is a French bistro in Williamsburg, Brooklyn. The menu changes daily and features delicious food options like steak, tartare, and escargot. You can order traditional dishes or try something new—the kitchen is committed to providing customers with the best possible experience, so you'll always find something fresh on the menu!
The menu has many options available, including some delicious brunch items like French toast and pancakes. The surroundings of the restaurant, especially the main board, the inside give a very old-school vibe which extends with the style of lights present. Not only this, the restaurant looks beautiful from the inside at night because of the moonlit lamps on each table which gives comfort to the customers.
The variety of the menu is another highlight of the restaurant. You can order dishes with different tastes, and you don't have to worry about the quality as everything is served freshly. Its inviting atmosphere makes it easy to enjoy brunch with friends or family members.
On the weekend, you may expect to wait 20 minutes in their crowded lobby with nine other people eating brunch simultaneously. No app sends out notifications to your phone when your table is ready. A notebook and pen are provided. If you don't show up when your name is called, your entry will be struck off the list.
Looking for a fun activity after brunch? Check out the best go-karts you can enjoy while being in Brooklyn.
Things to Consider Before Going for Brunch in Brooklyn
Stay Well Prepared — whether you're trying out a new restaurant or just want an extra hour at home with friends before heading out again after brunch, just make sure that you are well-prepared. This is because sometimes, due to more crowds, you might need to wait for a longer time.
Stay on Your Budget — While the cost of breakfast is dramatically different throughout New York City, it's not uncommon for brunch to be on the pricier side. This can be especially true if you're dining at an upscale restaurant or choosing something that isn't quite as familiar or traditional as some other breakfast fare (think: poached eggs with smoked salmon).
Be Prepared for a Limited menu — There's a good chance that the restaurant you're visiting has a limited menu. This can be both good and bad. If a restaurant doesn't have an extensive list of dishes available, it's probably because they're not making things from scratch or using ingredients from their own kitchen. That means everything on the menu is made with care!
Bring Cash — While it's becoming increasingly popular to pay for meals and small purchases with a credit card, there are many restaurants that don't accept them. If you plan on dining at one of these places, it's better to have some cash on hand than to be stuck waiting for the check while everyone else is eating their meal.
Don't Rely on Tradition — When you think of brunch, you probably think of eggs, bacon, and pancakes. But what if I told you that there are other options? Brunch is a great way to start the day and enjoy your favorite foods. It can also be an excellent occasion for spending time with friends and family or celebrating special occasions.
How Do We Pick Our Recommendations?
Food is always the first priority for any traveler who loves experiencing new cuisines. Thus, our top priority is always to direct you to the right cafes and restaurants that fuel you up for your next journey. To make sure that we recommend you the best options, we select the restaurants on the basis of ambiance, quality, cleanliness, taste, and own personal experience. Our team also made a list of brunch recommendations in Norfolk VA, Santa Ana, and Anaheim recently. By following our suggestions, you experience nothing but the best delicious meals you expect.
Next Read: 8 Most Recommended Restaurants In The Hamptons NY
8 Delicious Spots For Brunch In Brooklyn - FAQs
What are some highly rated breakfast brunch spots in Brooklyn, NY?
The highly rated breakfast brunch spots in Brooklyn, NY, include Five Leaves, Sunday in Brooklyn, and Tom's restaurant.
What time does brunch start in NYC?
Brunch doesn't start until 12:00 pm and goes late as 4:00 pm in NYC.
What is brunch culture?
The combination of lunch and breakfast is called brunch. Brunch culture isn't new, but a trend in larger cities like Newyork & Chicago.
What is the most common brunch item menu?
The brunch menu includes eggs benedict, fried eggs, breakfast burritos, french toast, pancakes, waffles, burgers, sandwiches, and other bread-based dishes.