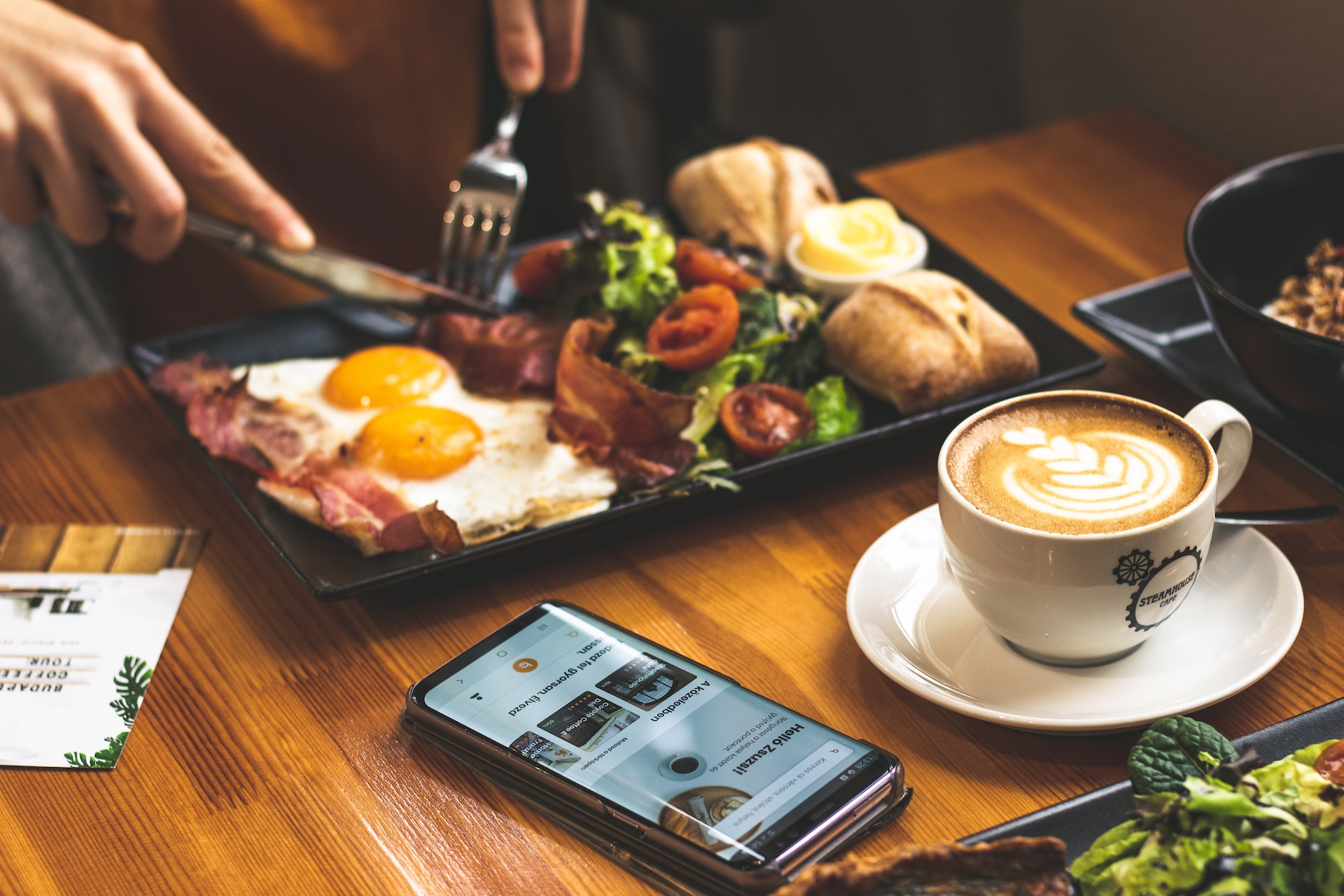 Located in the state of New York, Queens is a fantastic choice for your next holiday travel shenanigans. The city has spectacular nightlife which will make you forget all your worries! So, if you plan to stay for a few days in Queens, you need know-how about the food options. For the best brunch in Queens, let us make you familiar with some of the top brunch restaurants you can visit in the city.
Best Brunch in Queens 
At Queens, you can indulge yourself in some of the tastiest delicacies you will ever try. From breakfast options to dinner, numerous cafes and diners are waiting to serve you a piece of their deliciousness. Thus, let's learn about the popular brunch spots in Queens. Also, you might want to check out the best brunch in Laguna Beach, Norfolk VA, Santa Ana as well. 
The Bonnie
Topping the list of the best brunch in Queens, this is a must-visit restaurant. It may appear like a funky bar at first sight, but you will have a great time for brunch here.
They serve brunch every weekend from 10 am to 3:30 pm. Bonnie has a great variety on their brunch menu consisting of appetizers, mains, beverages, and sides. You can have a mouthful of their Brunch Burger, or get an Egg's Benedict for a quick bite. 
Pair it up with a beverage of your choice from, Irish Coffee, Mimosa, Bonnie Punch, Cold Brew, and much more.
Also, they have an amiable team who will look after you well.
Sanford's
Another delicious brunch spot to try during your Queens getaway. Sanford's is highly popular among the locals, as well as tourists. They are known for their lovely environment, nice staff, and delicious food.
Moreover, they serve one of the best brunches in Queens with plenty of options to pick from.
You can have Lump Crab Cake, Filet Mignon Spring Rolls, Crispy Fish Tacos, Chorizo Egg Wrap, and other items at Sanford's. 
Make your brunch refreshing by ordering awesome beverages, such as Fresh Local Orange Juice, Cranberry Booze, Belline, Booze, etc. Or, you can go with traditional tea/coffee. It's totally up to you.
Mom's Kitchen and Bar
It is a comfy place to have a relaxing brunch in Queens. Plus, they offer an All-Day Brunch option so you can get here whenever you get free from your adventures in the city.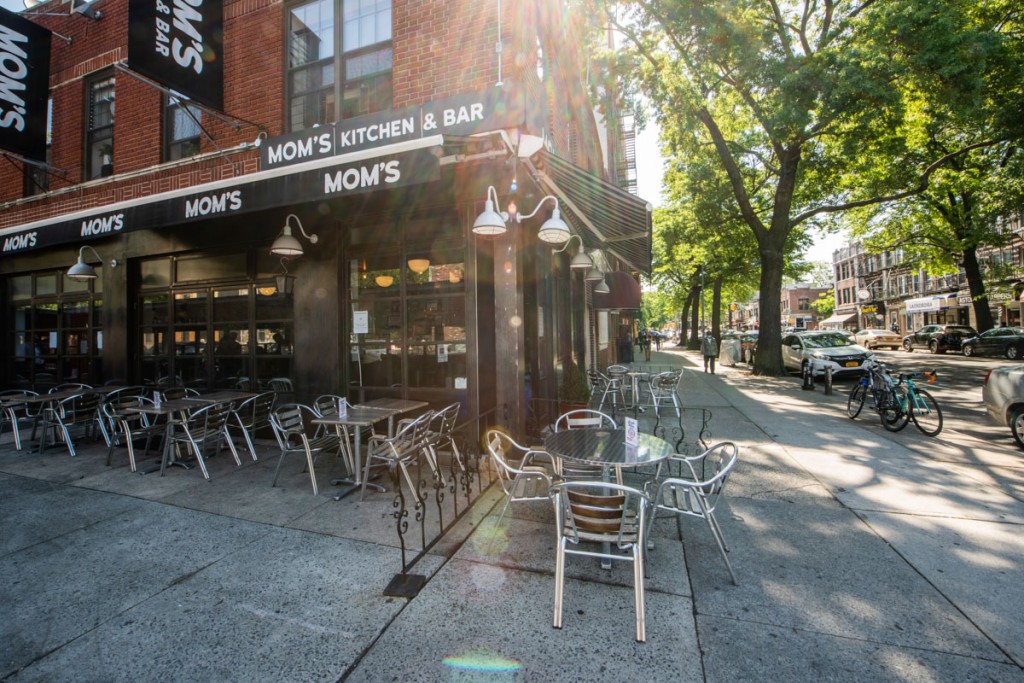 For Brunch, they have a luscious array of items that will impress your taste buds for sure! The  Mac & Cheese Pancakes, Breakfast Sandwiches, Chicken and Bacon Waffle, and Pancake Burrito are some of the tastiest items you can have. 
Furthermore, every item is rich in taste and texture, thanks to the perfect seasonings and fresh pick of ingredients. 
The staff is very hospitable and will make sure that you get everything you need right on your table. At Mom's Kitchen and Bar, you will leave with a satisfied tummy and heart.
The Shady Lady
If you are looking for a good brunch in Queens that you can have during the weekdays as well, this is your place to go. Believe us when we say that you will fall in love with food once you eat here!
The place serves exceptionally amazing brunch with a wide variety. Choosing the items will be a real task because everything is unique and well-presented. The menu includes flavorful Salads, Breakfast Sandwiches, Stuffy Pancakes, Poached Eggs, Savory Dishes, and a lot more to pick from.
In addition, the serving size is enormous. You will feel full even if you share some of your plates. 
Victory Garden Cafe
This is a European-Style Outdoor Garden Cafe with appealing aesthetics and a relaxing vibe. This one-of-a-kind beautiful American cafe is a great place for brunch. A fantastic part is that you can enjoy brunch seven days a week at this restaurant from 10 am to 4 pm.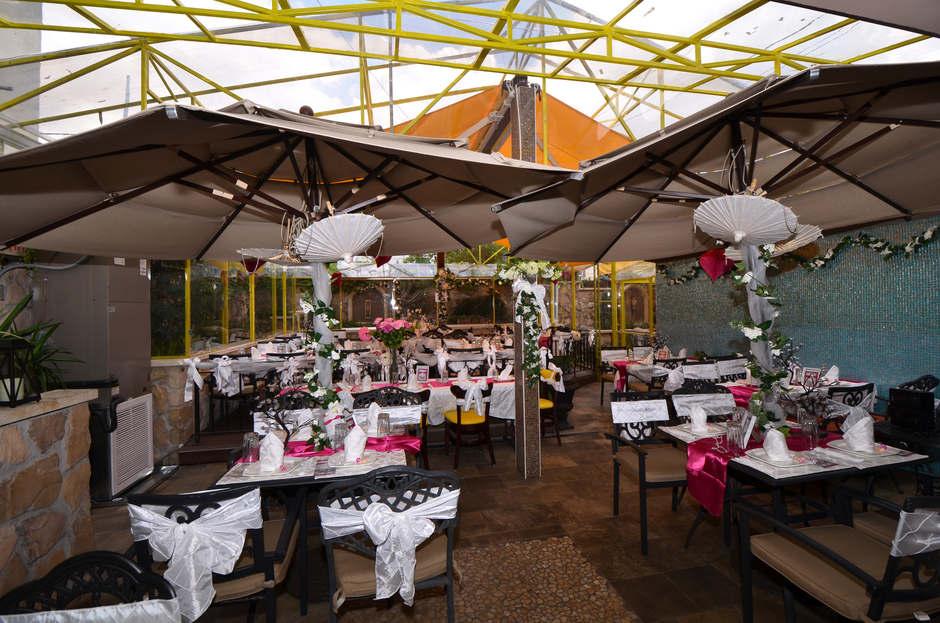 They offer a nice variety of sandwiches, Omelets, FAGE Yogurt, and Savory items. Every food item has the perfect mix of flavors to impress your palate. In addition, you can try Tsoureki French Toast, Mediterranean Omelet, Grilled Chicken Sandwich, and Traditional Puff Pastry Pie. 
Also, this restaurant has gorgeous spots where you can click royal photos for your Queens Holiday album.
Recommended Read: Visiting Harlem – NYC? Here's our take on what you should be doing right now!
Diner Bar
This restaurant adds a modern touch to the classic dining experience in Queens, New York. At the Diner Bar, you will meet your favorite comfort food which will give you all the homely feels. Therefore, make your trip memorable with this place.
Furthermore, it serves one of the most delicious brunches you will ever put into your mouth. They have an extensive brunch menu containing more than 20 dishes for your meal. For instance, Salads, Sandwiches, Burgers, Egg Specialties, Entrees, and more.
If you decide to give Diner Bar a visit, make sure to order the Crispy Buttermilk Fried Chicken Sandwich. Infused with the right amount of crispiness and flavors, it will melt in your mouth like a dream. If want to support women-led businesses, then you must check out "The 6 Best Women-Led Restaurants in New York". These restaurants offer a range of cuisines, from traditional American to international dishes, all while celebrating the talent and leadership of women in the food industry. 
Cafe Henri
Here, you will encounter Parisian cuisine with a modern touch. Adding an innovative aspect to every dish on the menu, Cafe Henri has been serving the best brunch in Queens for a good time.
You can experience brunch every day from 9 am to 3:45 pm. The place has a lovely brunch menu with several exciting items, such as French Toast with Home Fries, Bacon/Ham, and Mesclun Salad. 
Additionally, the Henri Burger is worth a try. It is served with Mesclun Salad, French fries, Red Onion, Tomato, and Mayonnaise to satisfy your hunger to the max.
You will have a premium dining experience at this stunning cafe in Queens.
Soleluna
Serving excellent brunch every weekend, this is another good brunch place in Queens you can visit. Soleluna is an exceptional Italian place that serves a whole lot of variety for brunch.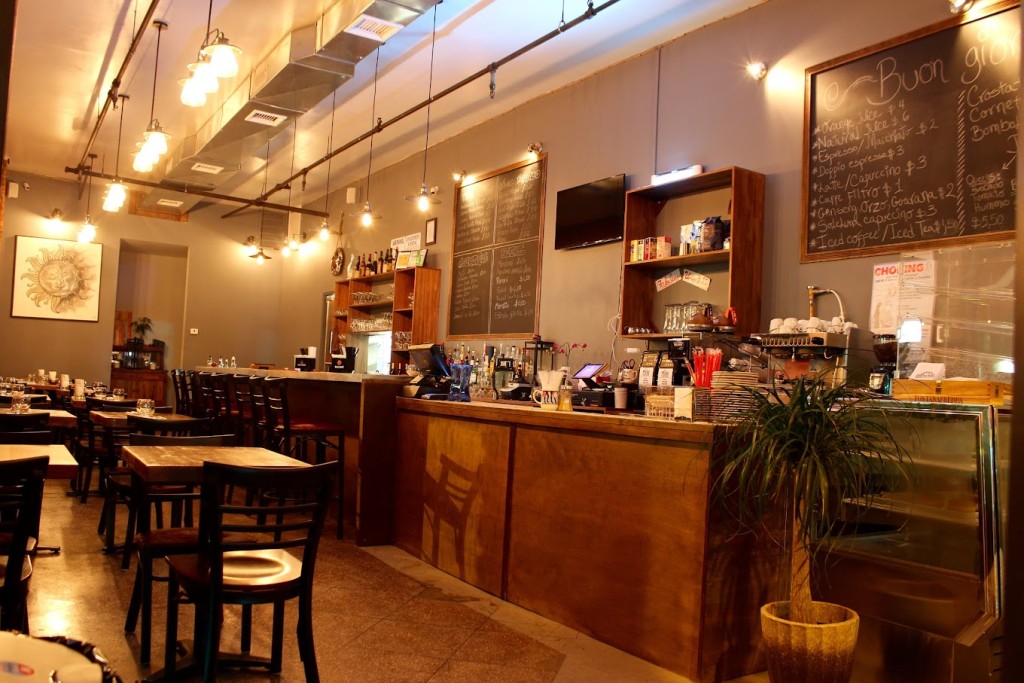 They have a friendly environment with great food and portion sizing. Thus, you will be able to fully satisfy your cravings at this place. 
Soleluna offers brunch every Saturday and Saturday from 11 am to 4 pm. And, you will love the options on their menu. They have Steak and Eggs, Poached Egg Tartufo, Buttermilk Pancakes, Soleluna Burger, etc. 
In addition, you will be able to order more tasteful items since a new menu unlocks at noon. The food presentation is an apple to the eye. You can take some great pictures of your plate for the socials.
Five Leaves
It is a fine dining place that serves luscious brunch. This restaurant has everything, from a beautiful interior to mouth-watering food. You will come across a pleasant smell of fresh food as soon as you step into the shop.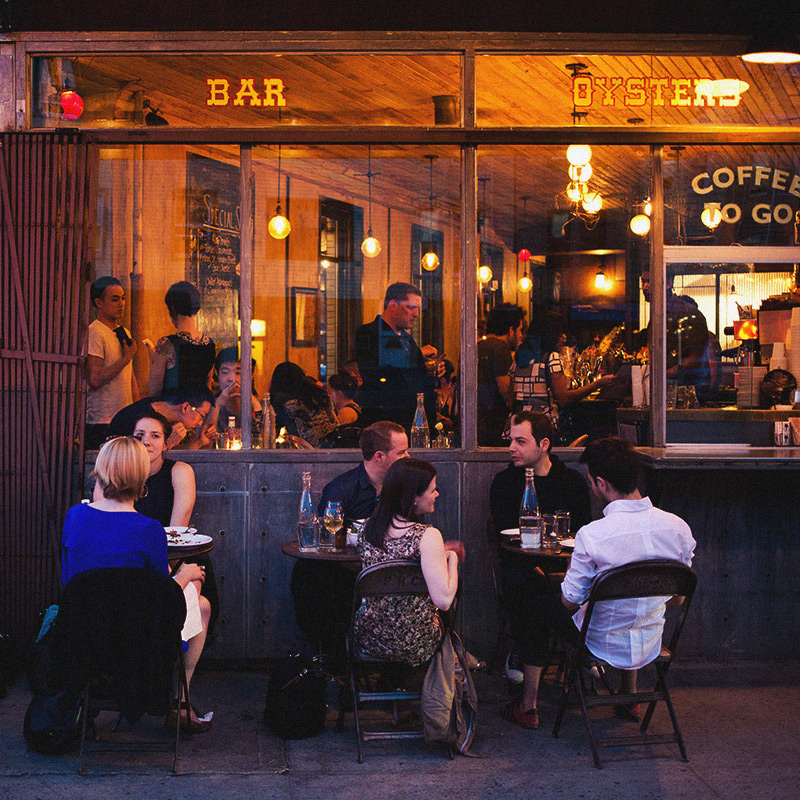 Five Leaves is a superb place to hang out with your friends and family in Queens. You can order Grilled Chicken Sandwich, Veggie Burger, Ricotta Pancakes, and Moroccan Scrambles among other varieties. 
Plus, top it off with a Sticky Date Pudding or Creme Brulee from their sweet desserts. Moreover, you can also have a seat in the outdoor dining area to enjoy the hustle and bustle of the city.
Jackson's Eatery
Open for brunch every weekend, this is one more place offering the best brunch in Queens NYC from 10 am to 4 pm. At this restaurant, you will meet some amazing staff members who will be ready to guide you on any issue that comes up.
The Buttermilk Fried Chicken with Pumpkin Waffles, Southern Egg's Benny, BBQ Pulled Pork Sandwich, and Cajun Shrimp n Grits are some of the items you must try here. Everything is top-notch, presented with the best quality and quantity.
Moreover, you can also add sides and beverages to your brunch to enjoy a complete meal. This will refuel your energy for the exciting day ahead in Queens.
Sweet Afton
Celebrating 10 years of excelling in the food industry, this restaurant has top-notch service. With the staff, ambiance, food quality/quantity, and taste, Sweet Afton is winning at it all.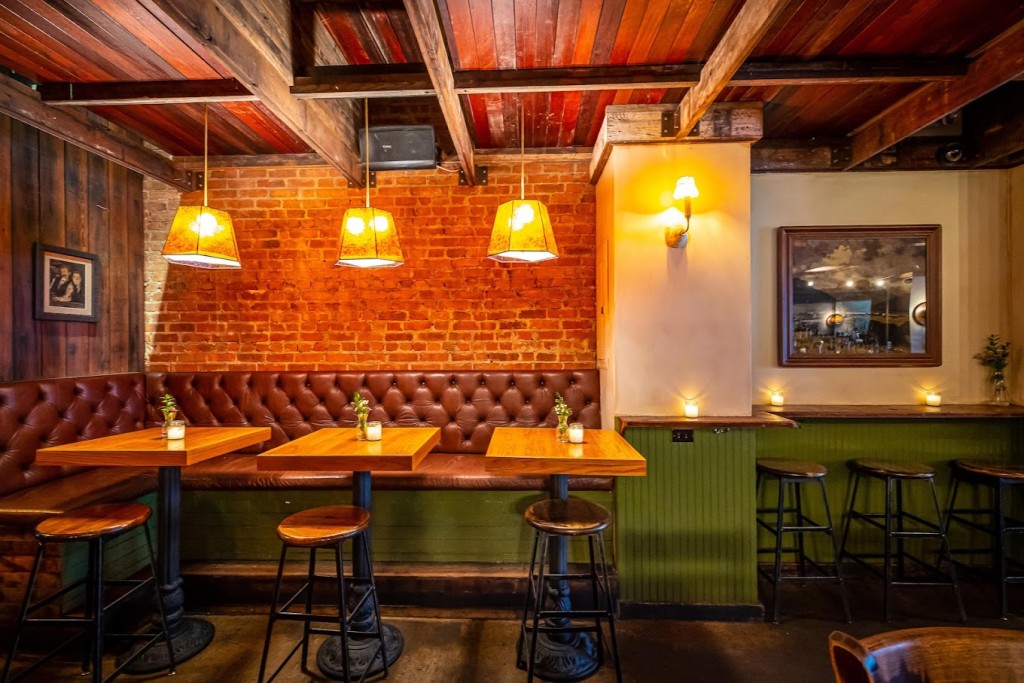 Further, the place serves excellent quality food to make your tummy happy. One thing is for sure, you will keep missing their food once you go back home from the trip.
At Sweet Afton, you can enjoy delicious brunch every weekend from 10 am to 4 pm.
Their menu includes a lot of items, such as Breakfast Nachos, Blueberry and Peach Waffle, Steak and Eggs Philly Melt, Fried Chicken Biscuits, and more. Plus, the Sweet Afton Burger is a must-try. It will produce a burst of flavors in your mouth that you will absolutely love.
Vesta Trattoria
Located in a lovely neighborhood, this little Italian place serves delish brunch. They have an authentic brunch menu available every weekend from 12 pm to 4 pm. So, be sure to check this place while you are in Queens.
Furthermore, there are plenty of options to select your favorite from the brunch menu. You can have Vesta Breakfast (2 eggs, bacon, toast, house-made jam, and home fries), or the Wild Boar Lasagne for brunch. 
The place has a friendly staff who will explain all about the dishes thoroughly. This will make the ordering easy for you. 
Bungalow Bar and Waterfront
Bungalow Bar is a great restaurant to have your vacation brunch at. Serving the best brunch in Queens, they have a wholesome food variety. Their brunch starts from 12 pm till 2:30 pm every weekend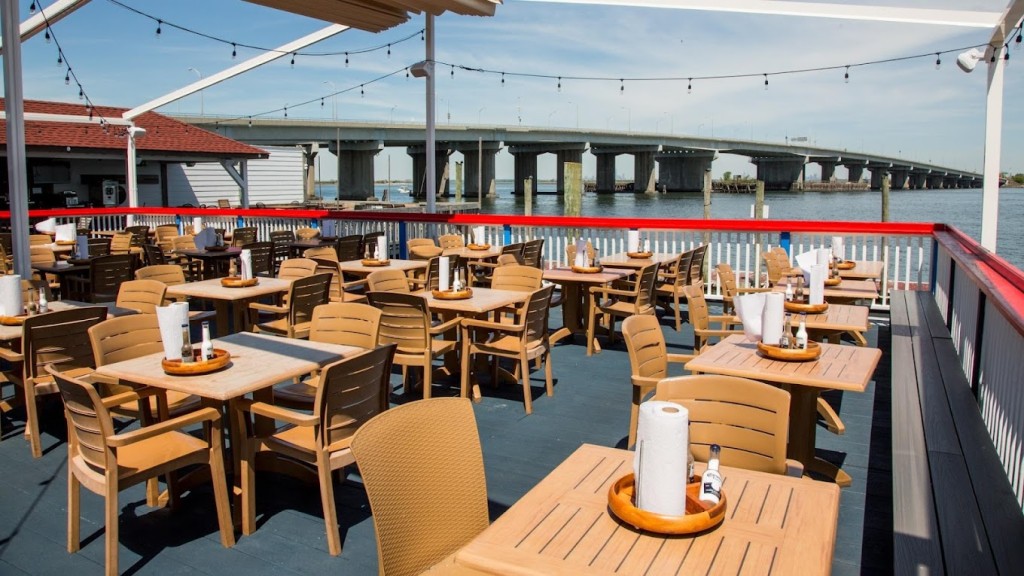 Additionally, here you can choose to dine either indoors or outdoors. They have beautiful outdoor seating which allows you to enjoy the natural surroundings. Therefore, you can relax your mind with the gorgeous view of the calm waters that surround Bungalow Bar. You can even take some aesthetic pictures for your feed in the outdoor seating area.
About the brunch menu, there are many food items available. Lose yourselves in their heart-winning Grilled Chicken Sandwich, and the Meat Lovers Omelet. You will love every piece of their food. 
And, the food serving is huge. It will rightly satisfy your hunger!
Luna's Kitchen and Bar
With some great staff and an eye-catching ambiance, this place is a good choice for brunch. They have a very kind and helpful staff who will be by your side throughout your food experience. Hence, you will not be short on anything at your table!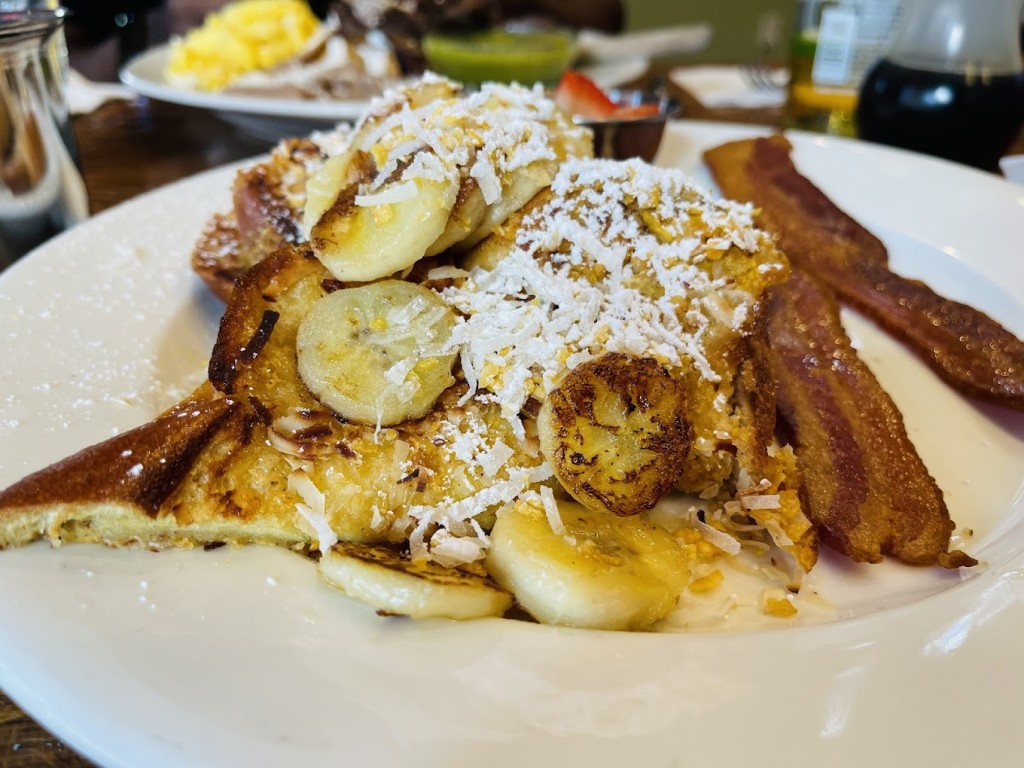 The restaurant has a weekend brunch option from 10 am to 4 pm. Consequently, you can stop here for superb food and continue your trip to Queens. Plus, they have a delish brunch menu which you will surely love.
A few of the items are Short Stacked Pancakes, Luna's House Omelet, Breakfast Sandwiches, Caribbean French Toast, along with a lot more options.
In summary, Queens is a beautiful city, offers tasty food from different cultures. You will encounter many restaurants serving some of the best brunches in Queens that you can devour. So, make sure to know all about your selected place and yes, don't be late for brunch or you'll miss the deliciousness.