Having brunch is a nice idea if you are not an early bird, and we completely understand that. Not everyone can wake up early, and thus they miss out on morning breakfasts. So, we have brunch meals to make up for that. It combines breakfast and lunch to keep you going for the day. Hence, this list will tell you about the best brunch Norfolk has for you.
Best Brunch in Norfolk
These brunch restaurants start their brunch menu around 11 to 12. Therefore, even if you wake up a bit late, you can still make your way here for a delicious meal. And the timings usually extend to 3 or 3:30, which is enough for you to finish your food in time. 
Plus, you can even visit these places on a lunch break from work. It will be a great bonding opportunity between colleagues.
Handsome Biscuit
This brunch place in Norfolk will make your heart happy with its tasty food. Plus, the variety is exceptional with items like Hella Fitzgerald, Chicken Classic, Stevie, and Bleu Blazer. They use locally sourced ingredients for all their items to add a distinct touch.
Moreover, the dining area of this restaurant is very pretty. The ambiance and views are eye-catching, giving you the best brunch experience possible.
Address: 2511 Colonial Ave, Norfolk, VA 23517, United States.

Specialties: Bleu blazer, and hot betty.
Karla's Beach House
If you want to have the best brunch Norfolk provides, go to Karla's Beach House. It has a very happening vibe which will fuel you up for the day. Moreover, they have an impressive variety of food items for every mood.
And, their wraps will make you drool at first sight. They are stuffed to the ends, with some of it even coming out of the wrap. So, be warned that it can get messy. Though, every bite is worth it because the taste is delicious.
You can also opt for other light food items if you do not want to go with a full meal.
Address: 3248 East Ocean View Ave, Norfolk, Virginia 23503.

Specialties:  California turkey club, philly cheesesteak quesadilla, and the beach house burger.
D'Egg Diner
This storefront diner may look like an ordinary brunch spot, but you will find a fascinating variety of food here.
They have an extensive menu, with plenty of yummy dishes for you to try. Some luscious items are D'Local Yocal, D'Egg Breakfast Burger, Greek Omelette, and much more. The quantity is enough for one person to satisfy their hunger to the maximum. 
Address: 204 E Main St, Norfolk, VA 23510, United States.

Specialties: Greek omelet, home fries, and d'house wrap.
Grain
We have another pick for you for the best brunch Norfolk can offer you.
Grain ranks top in every aspect, be it the ambiance, presentation, service, or food. Your experience here will be pleasant, and you will be satisfied with everything.
Also, you will find a one-of-its-kind of beer rooftop garden at Grain. For everyone who loves beer, trying a glass is a must. Your visit will be incomplete without it.
On the other hand, they only provide brunch on Saturday and Sunday from 9 am to 3 pm. You can try several dishes in one visit, thanks to the all-you-can-eat brunch buffet at Grain.
Address: 100 East Main Street, Norfolk, Virginia 23510.

Specialties: Seafood.
The Stockpot
With a wide variety for vegetarians and gluten-allergic people, The Stockpot has something for everyone, despite food preferences.
Plus, it is a kid-friendly place with a comfortable atmosphere. Hence, you will have a nice time with your friends and family.
You will automatically start to feel good after having your brunch here. And, not to mention, this is a popular eatery among the locals. Many tourists also visit this brunch spot in Norfolk to have a piece of their wholesome dishes.
Address: 215 E Plume St. Unit #100, Norfolk.

Specialties: Summer peachy sando, and chicken salad scoop.
Hair of the Dog Eatery
This brunch place may have a weird name, but it serves an excellent array of food that will leave you in awe. It is the perfect restaurant for a delicious brunch meal. Moreover, their chef adds a special touch to the good old Southern home cooking to make a flavorful dish.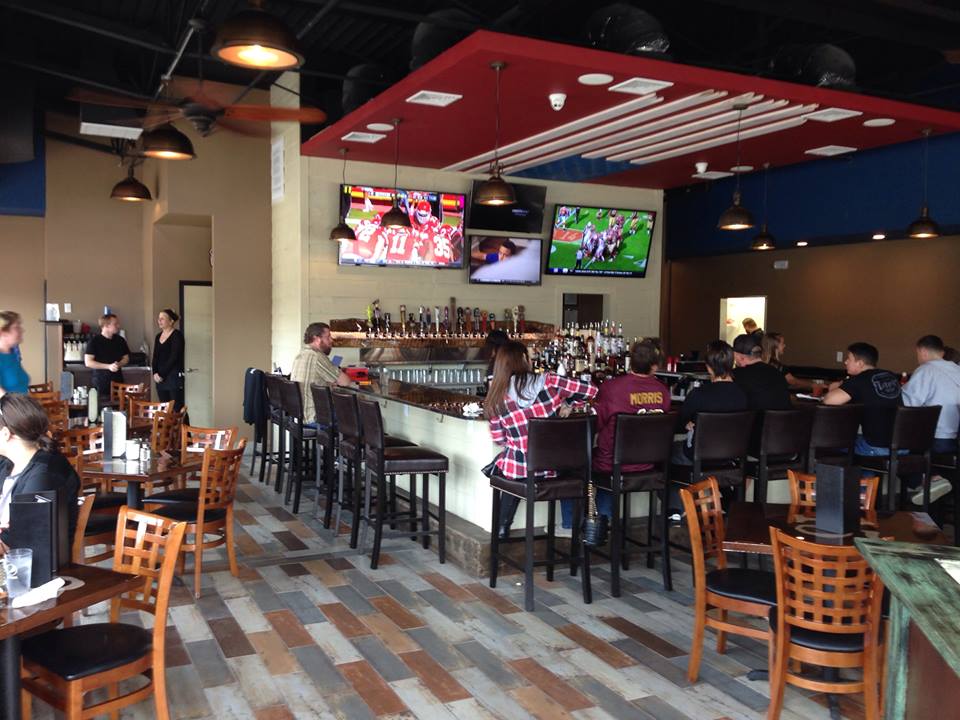 In addition, they use locally sourced ingredients for all their food items to ensure originality and freshness.
Address: 4820 Hampton Blvd, Norfolk, VA 23508.

Specialties: Broccoli alfredo, reuben burger, and bloody mary.
Press 626
The brunch menu has plenty of food options for all types of taste buds. This restaurant has everything from craft cocktails to small plates and sandwiches.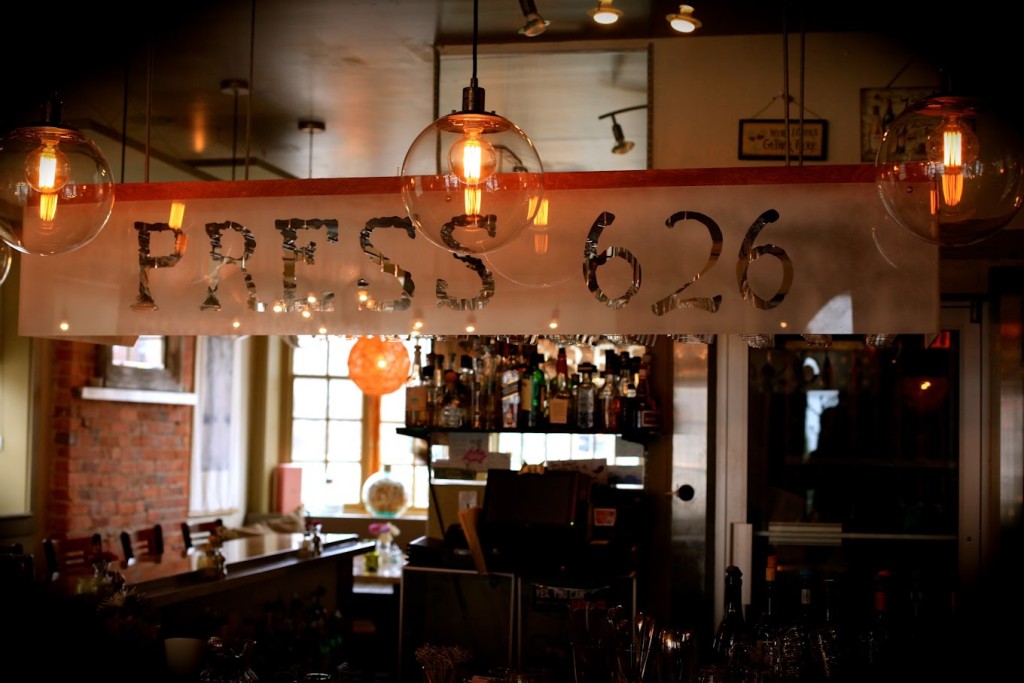 Additionally, you should visit this restaurant if you have a knack for aesthetics and pretty things. The exterior is so beautiful with a unique color combination. And the interior has a lovely environment with carefully selected decor items. All of this makes it one of the best brunch in Norfolk.
Address: 626 W. Olney Rd. Norfolk, VA 23507.

Specialties: Duck confit grilled cheese, lamb meatballs, and baked goat cheese.
Omar's Carriage House
It has a beautiful patio that used to be a parking lot previously. They turned the lot into a nice outdoor patio where you can comfortably have your brunch.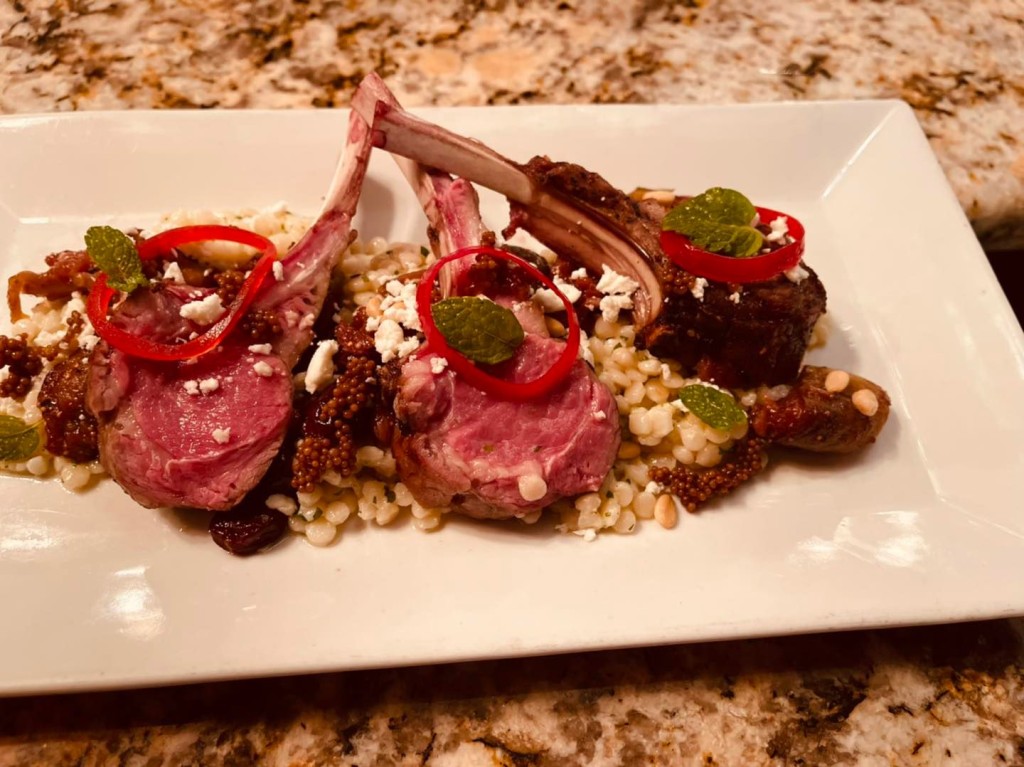 However, they only provide lunch on Sundays. Thus, this can be one downside to this eatery.
Omar's Carriage is a Moroccan restaurant that adds a unique native flavor to each dish. You can try several items from the large list to make your meal complete. No matter what you order, you will be happy with the presentation and quantity.
Address: 313 West Bute Street, Norfolk, VA 23510.

Specialties:  Crabcake benny, and monte cristo.
No Frill Bar and Grill
This one is a casual diner, founded in 1987 to give your palate a new taste of food. You will also come across a great variety of comfort food options if you want to eat something light but tasty. 
Plus, all the food items on their menu are absolutely delish. You will want to come back here for the yummy food every time you are nearby.
Address: 806 Spotswood Avenue, Norfolk, VA, United States, 23517.

Specialties: Tempura-fried soft shell crab.
Sandfiddler Cafe
Next, we have this superb spot for our compilation of Norfolk's best brunch. They combine breakfast and lunch items to give you many options for brunch.
Moreover, it is a friendly cafe where the staff will take good care of you. They will try their best to ensure that you can spend quality time at the restaurant.
Address: 9561 Shore Dr, Norfolk, VA 23518, United States.

Specialties: Patty melt, surf and turf, fiddler wrap.
Zeke's Beans and Bowls
You must have heard its name if you have been to Norfolk.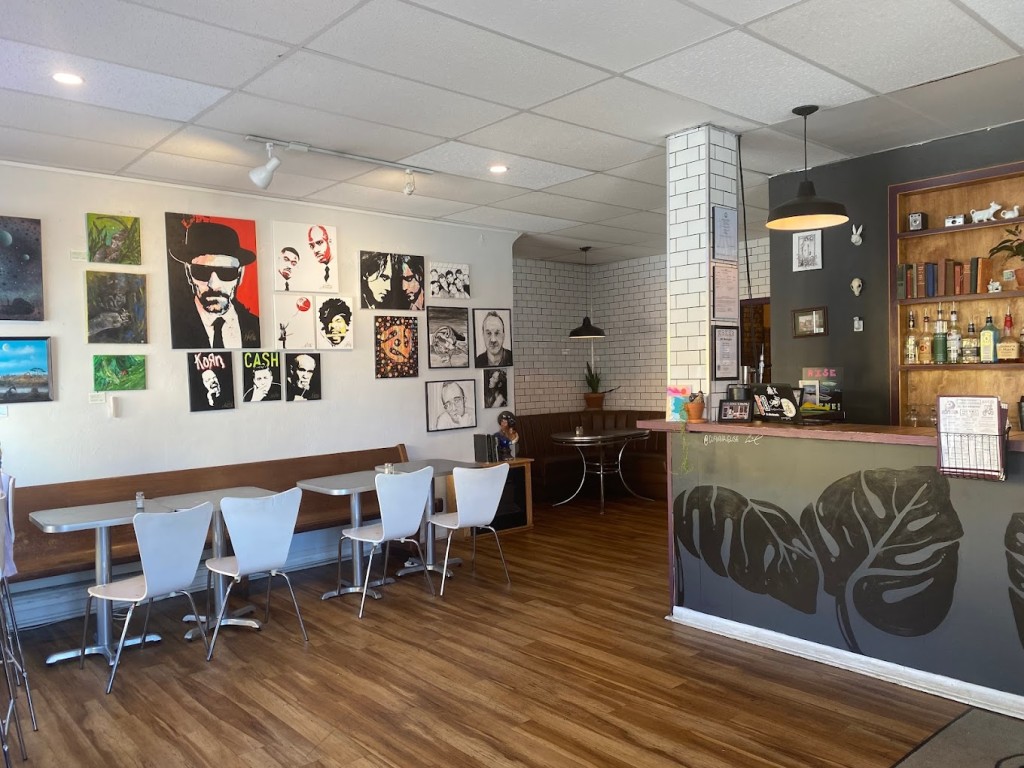 Zeke's offers a range of brunch items, such as Tuna Melt Pita, Brazil Bowl, O.G. Poke with Sushi Rice, and a whole lot more. Also, they serve brunch every day.
Address: 616 Norfolk Ave, Virginia Beach, VA.

Specialties: Tuna melt pita and K special poke.
Recommended Read: 30 BEST Places To Live In Norfolk VA
Capt. Groovy's Grill and Raw Bar
Yet another brunch restaurant in Norfolk that you can visit for a great food experience. Capt. Groovy's specializes in seafood and provides you with tempting dishes.
Moreover, every item is grilled or cooked to perfection to keep its natural flavors and juiciness intact. Thus, you will feel a range of yummy flavors in each bite.
Their seating area is large and spacious, so go here with your friends.
Address: 8101 Shore Dr., Norfolk, VA 23518.

Specialties: Cajun pesto penne, and smoked pork BBQ sandwich.
Brick Anchor Brew House
Now, we have this exceptional brew house that serves the best brunch Norfolk we have ever seen. Apart from this, the staff is well-trained and knowledgeable. Hence, they will sort out any queries you may have within no time.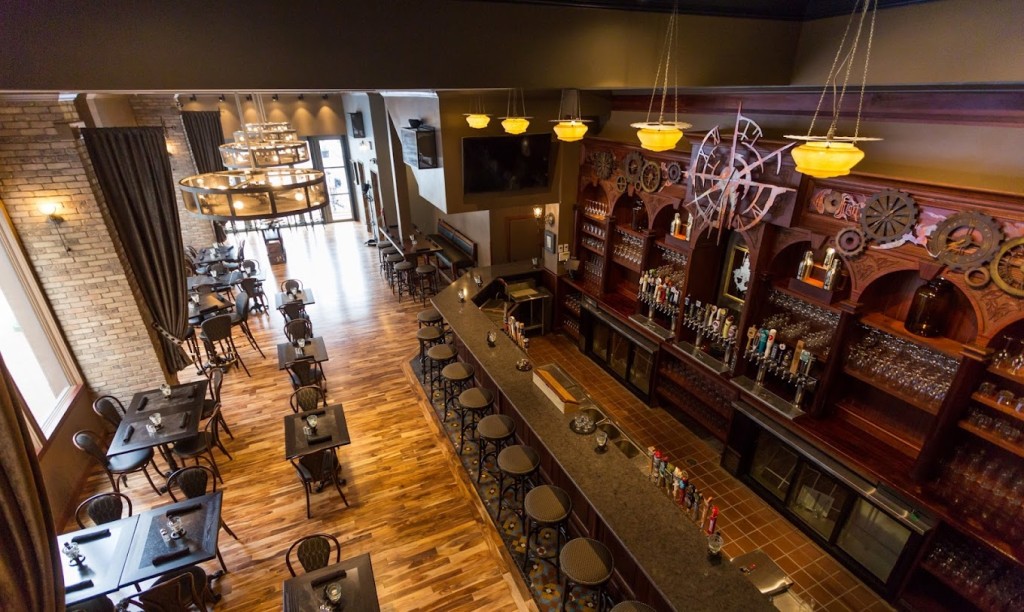 Address: 241 Granby St, Norfolk, VA 23510-1809.

Specialties: Beer, turkey ham club sandwich, fish and chips.
Editor's Pick: The BEST Steak To Try In Norfolk VA
219 Bistro
It is a lovely bistro bringing you the best brunch Norfolk offers. At this place, you will want to have another plate for every meal you order. From salads to sandwiches, everything is rightly cooked.
Also, they have brilliant service. And, try their fish tacos. They taste amazingly delicious with a distinct touch added by the cooks.
Address: 219 Granby St, Norfolk, VA 23510-1805.

Specialties: Chef's salad, crab bisque, and fish tacos.
Grace O'Malley's
The restaurant has Irish dishes that taste authentic. You will feel like you have been transported to Ireland as the taste is so good.
Moreover, they have professional chefs who know exactly how to nail each dish to produce the maximum Irish flavors.
Address: 211 Granby St, Norfolk, VA 23510-1805.

Specialties: Fish and chips, grilled cheese.
Stripers Waterside
If you want to dine in a pleasant outdoor environment, then Stripers Waterside will be a good pick. Their menu includes a lot of seafood and casual American cuisines that are made to satisfy your palate.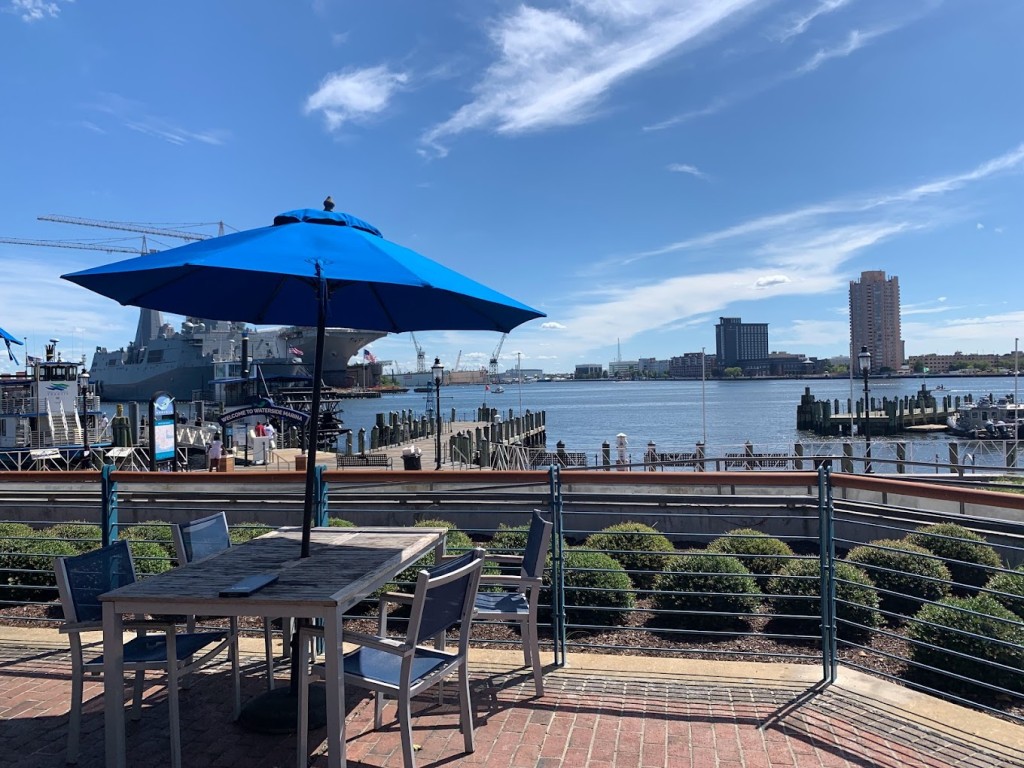 On the other hand, there may be a staff shortage, and you would have to wait for some time before placing your orders. Plus, you will experience a mesmerizing view here.
Address: 333 Waterside Dr. Suite 105, Norfolk, VA 23510-3202.

Specialties: Brussel sprouts, and seafood.
At this point, you must be well aware of the best brunch Norfolk can provide you. However, make sure you check first whether the eatery is open for brunch on a particular day you plan to visit.
Rest assured, these brunch places serve top-notch food which is presentable and delicious. So, good luck with your selection.