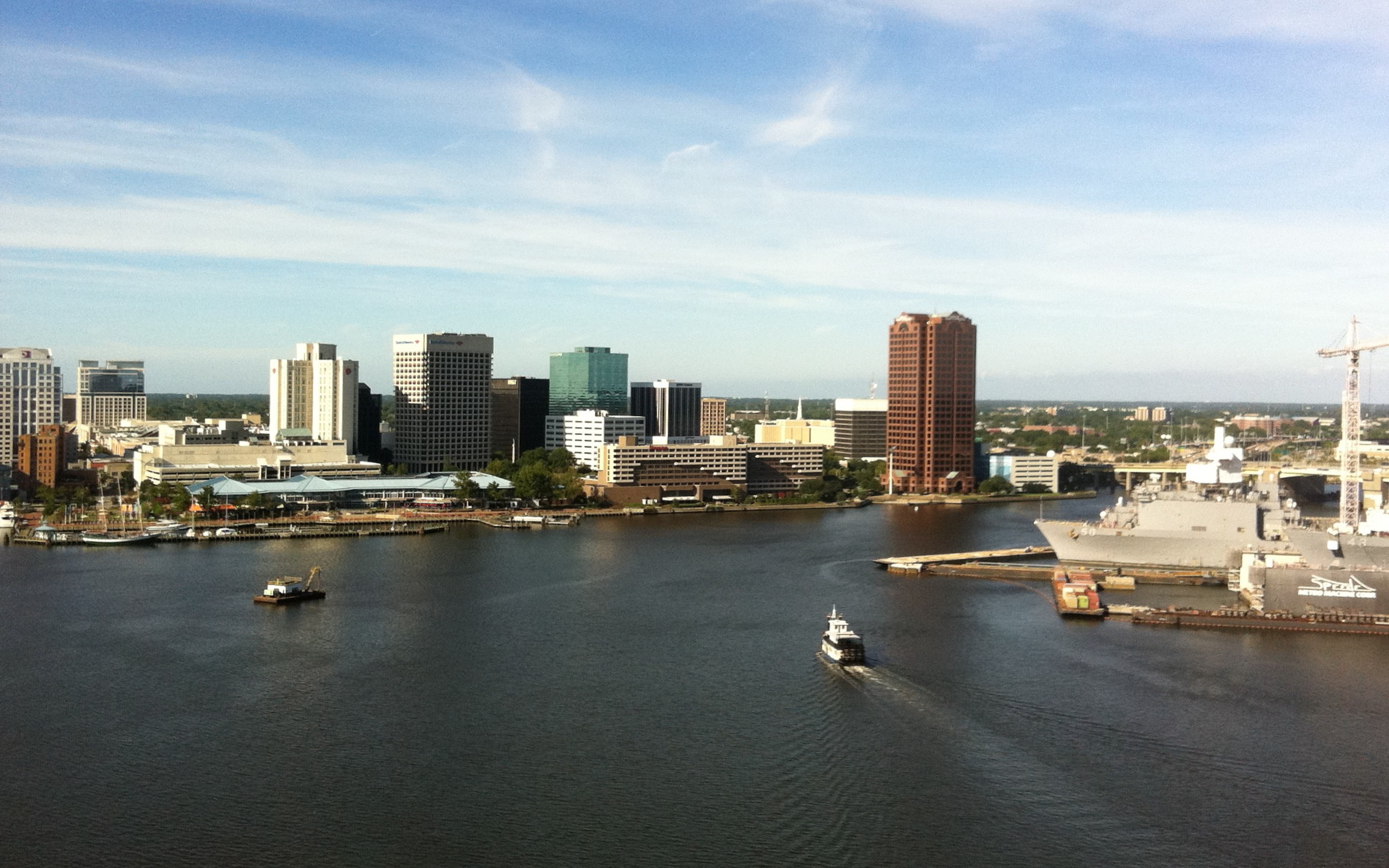 Moving to a new place can be very complicated because the decision involves multiple factors to take into account. Norfolk is a place bursting with so much history and places to see, and that too can contribute to your decision to make the final move. There are so many options in choosing the best place to live in Norfolk, Virginia, that it can all get very overwhelming. Also, check out the best places to live in Dubai, Australia, and Italy!
Best Places To Live In Norfolk
With the help of our guide, your decision can get much more accessible. From rents and cost prices to locality overview and amenities available, we have summarized each neighborhood in a nutshell for you.
Ghent
This neighborhood is heaven for people with an interest in history. But that isn't the only attraction in this town. It has multiple dining options, a drive-in of an old-school style, and numerous small-scale businesses. People prefer living here because of how safe it is. This neighborhood is the most suitable for families that like big, open, and green spaces.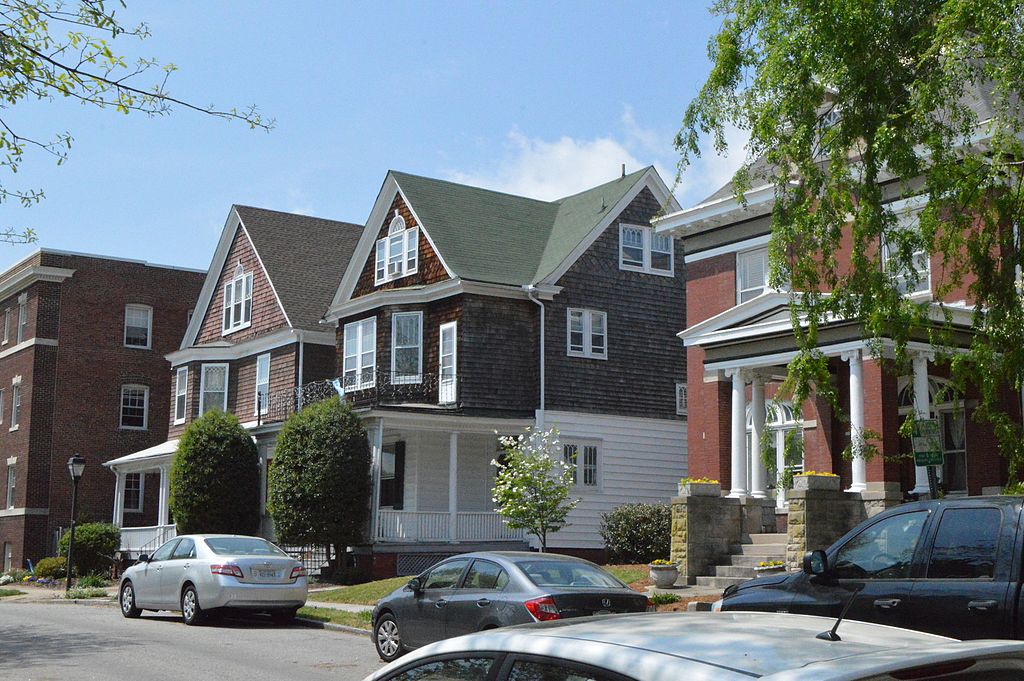 Average monthly rent: $1,406.
Average home price: $299,900.
Attractions
Virginia Symphony: Based on an American orchestra, this group gives performances at different venues.
Chrysler Museum of Art: An interactive museum for people of all ages. This place has an inventory of 30,000 plus artifacts.
Downtown
This area is most attractive to the younger lot that wants to be near entertainment and hangout places. The living spaces here aren't too big because of all the established businesses. This neighborhood gives great career opportunities in different fields.
Average monthly rent: $1,532.
Average home price: $225,000.
Attractions
Town Point Park: This park is best for hosting grand yearly festivals.
Norfolk Scope Arena: All the hockey fans head over to this 11,000-seat arena for the upcoming match.
Edgewater-Larchmont
This is a very popular neighborhood and for the right reasons. It is surrounded by the Lafayette River and Elizabeth River, which adds to its beauty. Without a doubt, this neighborhood is one of the best places to live in Norfolk, VA. You will find multiple restaurants and parks nearby. The overall vibe of the area is very friendly.
Average monthly rent: $1,076.
Average home price: $389,000.
Attractions
Old Dominion University: Fan of football or basketball? Head over to watch their next match.
Taste: Don't miss this place if you are in the mood for a delicious sandwich.
Colonial Place
This neighborhood offers a locality with history, low-crime rate, economical living spaces, and great options for walking around. The area is surrounded by the Lafayette River. Restaurants and other entertainment are not within walking distance but a short drive away. This place is best for students and families to live in.
Average monthly rent: $1,265.
Average home price: $298,616.
Attractions
Colonial Place Greenway: A conventional park with a new feature of a dog run available.
Granby Street: Filled with multiple options to shop from and eat at.
South Bayview
Easily one of the safest and most affordable neighborhoods in the area. The only catch is that there aren't many places you can go here, but you can definitely find great restaurant options to dine in. And the area is pretty dog-friendly.
Average monthly rent: $1,105.
Average home price: $201,200.
Attractions
Community Beach: This beach is within walking distance and the perfect go-to spot for spending alone time.
Ocean View Municipal Golf Course: Here, you will find an 18-hole course, oak-lined fairways, and hybrid Bermuda greens, all within a few minutes distance.
Talbot Park
This neighborhood is very convenient to live in because of how close it is to all the amenities. On top of that, it is very family-like and a friendly place to live in. Because of its incredible location, this neighborhood easily scores a place among the best places to live in Norfolk, VA.
Average monthly rent: $1,100.
Average home price: $357,000
Attractions
Lafayette River: A must-visit place for people that like water sports like boating, kayaking, or canoeing.
Norfolk Haunted Temple:
Granby Elementary & High School: One of America's Top Public High Schools, offering an International Baccalaureate program.
Recommended Read: 11 BEST Clubs In Norfolk VA
Pinewell
Among the many benefits of living in this neighborhood are the never-ending greenery, spacious streets, and ample parking space. The locality does not fall in a high-flood zone which is a relief for the inhabitants. Overall it is a pretty reasonable place to live in given the accommodation rates.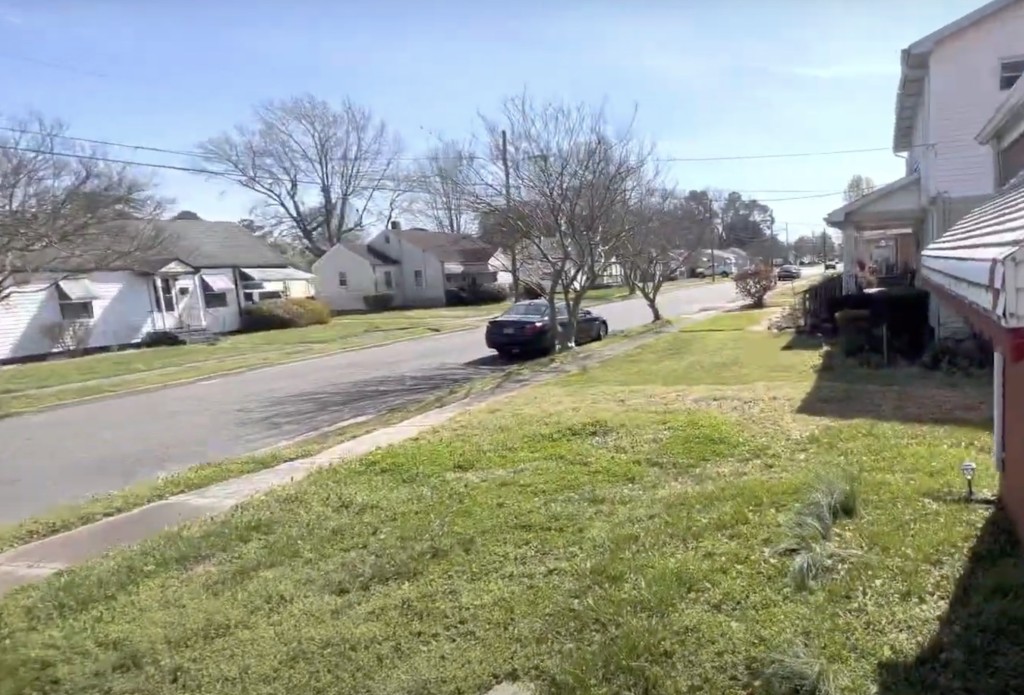 Average monthly rent: $1,029.
Average home price: $210,000.
Attractions
Ocean View Golf Course: Golf players can enjoy this 18-hole course within a few minutes distance.
Community Beach Park: Enjoy a sunny day at this sandy beach or sunbathe under the sun while kids splash water at each other.
Ocean View Beach Park: This place holds multiple grand events with music and dancing and lots of lawns to walk on.
Waters Edge and Larrymore Lawns
These two neighborhoods are pretty ancient but very popular for their central location. Everything is at the same distance from this locality. It is near the interstate so traveling to other places is convenient. Overall an affordable place to settle a family in. A significant feature of the best places to live in Norfolk, VA is their location.
Attractions
Norfolk Botanical Gardens: By far the largest garden and the most beautiful garden that hosts multiple grand festivals around the year.
Oakmont North Playgrounds: Conveniently near grounds to take your kids out for playing.
Northside
This neighborhood is one of the best places to live in Norfolk, VA, primarily because the place is constantly being upgraded. The old and vacant houses are removed and replaced with new houses. It keeps the area alive. The military is also nearby, so the crime rate naturally lowers. People feel safer with the military community around. Additionally, the area is known for having some of the best pizzas in Norfolk, VA, so you won't have to look far to satisfy your cravings.
Especially those with military backgrounds feel at home in this place. Don't be surprised if neighbors pop up at your door with a steaming hot pie or an invite to a gathering.
Average monthly rent: $1,624.
Average home price: $209,482.
Attractions
Attucks Theatre: The first ever and the most authentic theatre that goes down in history is this one. Visit them to get the true cinematic experience on your next trip.
Mad Hatter Studio: It is a very cute yet trendy gift shop where you will find the most unique things to buy for yourself and your loved ones.
Newtown
This town is a pretty safe neighborhood, and you won't find much noise around here. It is quiet and friendly at the same time. People don't bother each other unnecessarily and tend to mind their own business. Life here can feel somewhat slow to people who don't enjoy spending time on their own or have a fast-paced life. But there's no harm in it for those who enjoy it.
Another plus point about this town is that it is considerably affordable to live here and you will find lots of public transportation as well to reduce the use of personal cars. If that is what you are looking for then this is the best place to live in Norfolk, VA for you.
Average monthly rent: $802.
Average home price: $133,202.
Attractions
7 Eleven: Try out this place next time you are near Newtown to taste some of the best hot dogs ever.
Captain D's: If you are not in the mood for hot dogs, then you should definitely try this place for some mouth-watering seafood fresh from Captain D's kitchen.
Lafayette
This neighborhood is home to people from diverse backgrounds. So you get to experience a variety of cultures. Living here, you will find many options for entertainment and dining out. They also have a variety of public as well as private school options for parents to choose from. The crime rate is also comparatively low here. That alone suffices to the best town to live in Norfolk.
Average monthly rent: $1,142.
Average home price: $181,480.
Attractions
Waterside District: This is a super busy place by the waterfront with a fantastic view and ambiance. It has multiple food options and bar options with live music going on.
Harbor Park: Although called a park, this place is a stadium where baseball matches are usually played. If you are a fan, don't miss out on their upcoming matches.
Virginia National Zoo: A great amusement for all animal lovers.
West Ocean View
As is evident from its name this neighborhood lies near the ocean. The residents are very happy to be living so nearby to the beach. Not just the beach but different recreational activities are found nearby like malls for shopping, a library, golf course, and parks. People of this town tend to be liberal in their living styles. For people that like living an up-to-date life, this is the best place to live in Norfolk, VA.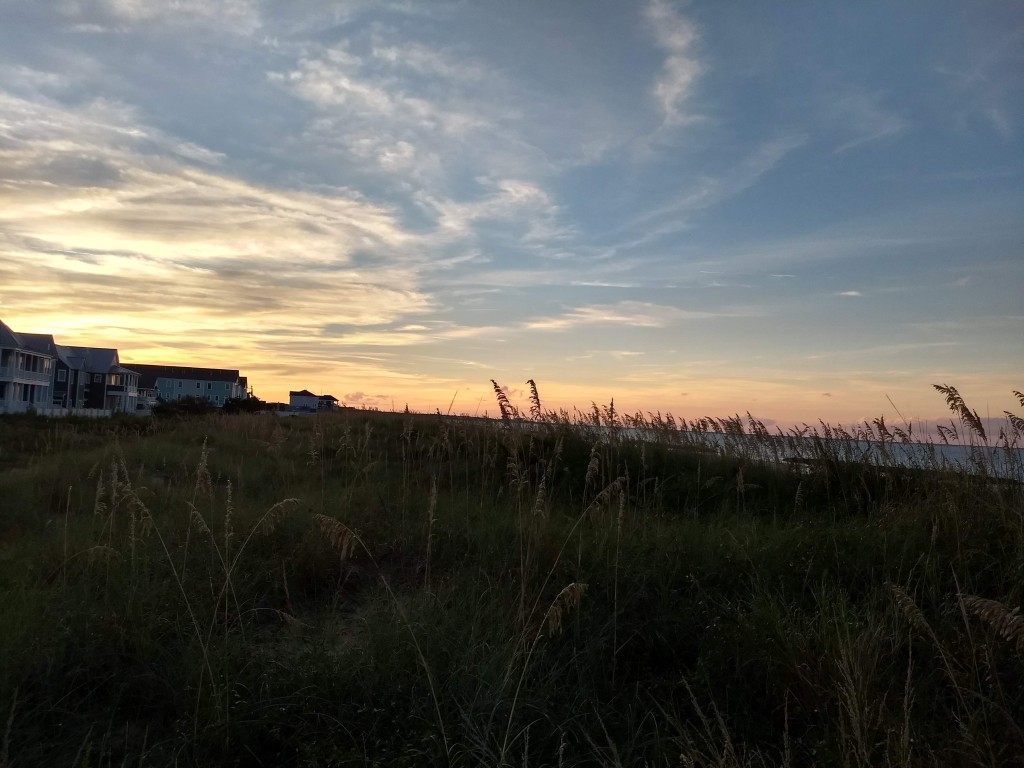 Average monthly rent: $1,021.
Average home price: $213,735.
Attractions
Kayak Nature Tour: This is by far the most exciting thing to do in the area. It is a lifetime experience that you will definitely not regret. Through this tour, you will get to experience Dolphins up close and so much more.
Sarah Constant Beach Park: This beach is a perfect getaway for a fun day with kids or a relaxing sunbath with your friends from a tiring week of work.
Suburban Acres
People who are big on strong communities should live in this neighborhood. The people here share a strong sense of community. They stand up for each other and help in times of need. They share closely-knit bonds and like living that way. There are good schooling options available as well.
The neighborhood is generally nice but if you want to move around, you will most likely need a car or a bus ride. However, they have multiple bus stops in various areas. Long story short, it really comes down to your priorities when finding the best place to live in Norfolk, VA.
Average monthly rent: $1,003.
Average home price: $278,779.
Editor's Pick: 19 BEST Burgers In Norfolk VA
Attractions
Atlantis Games & Comics: This place is a humongous community of gamers that come together and play games or just hang out, talking about their favorite games and discussing tactics on how to clear the current level they're on. They have board games, trading card games, a video games community, miniatures, roleplaying games, toy collector groups, and local conventions.
Moe's Southwest Grill: You cannot possibly be in the area and not try their new guacamole. It is a super hit and will have you wanting more.
Park Place
Park Place is undoubtedly becoming the talk of the town. In terms of growth, this neighborhood has come a long way and has turned the tables by improving all its shortcomings. They are working on their old buildings and homes to revamp them according to present-day styles. The houses that are too old to be renovated are taken down and replaced by new construction. A perfect recipe for the best place to live in Norfolk, VA.
If you are looking to buy property, this is the place! If you like living in big open spaces, Park Place is the place to move into.
Average monthly rent: $1,111.
Average home price: $187,556.
Attractions
Toast: This fabulous place hosts events and festivals along with amazing food. Keep a tab on their page for the latest updates regarding upcoming events.
Pixels Pints & Bytes: They have multiple games, a bar, and superb dining. Under the age of 18 need to have a guardian along; aged 18+ can spend time until 9 PM, not any later, and those aged 21+ can stay past 9 PM.
Titustown
People moving away from home but wanting to settle in a family-like environment should consider moving into this area. This neighborhood will be your family away from home. People here stand up and look out for each other like they're own. The neighborhood has a bright future for new ventures launching quickly.
Average monthly rent: $895.
Average home price: $188,930.
Attractions
Recreation Center: This place is an all-in-one type of place. They have multiple courts for different sports. There is an amazing display of art exhibition. Moreover, they offer classes about acquiring different skills like pottery, etc. They also offer summer camp options for kids. It is a great place for family trips.
Visual Art Center: The town is exploding with talent and art. This space allows visual artists to showcase their hard work.
Willow Terrace
People that are not on the higher end of the earning spectrum should consider this neighborhood as an option for moving because it is also nothing short of the best place to live in Norfolk, VA. The prices here are comparatively lower than in the neighboring areas. Since this area is closer to the ocean, they have a huge variety of seafood available, and their customer service is spectacular throughout the area. Overall it is a friendly neighborhood.
Average monthly rent: $1,106.
Average home price: $203,798.
Attractions
Fort Norfolk: A historic fort that has been there since 1795. The fort has 11 buildings inside that will make up for an entire day's tour.
Neon District: This place gives local and international artists a platform to showcase their art. Multiple exhibitions are also held here all around the year, and this place is burning bright with the art of all sorts. It is definitely worth seeing.
Willoughby
This neighborhood has come a long way and has improved a lot over the years. You will get to experience many concerts in the area, so if you like to party, consider this place an option while moving. The public transport system is much better than how it used to be.
They have increased the number of bus routes in the area to provide ease to the people living there. Because you generally require a car or a bus ride to get around the area. The younger lot has most definitely found this as the best town to live in in Norfolk.
Average monthly rent: $1,036.
Average home price: $311,017.
Attractions
Willoughby Beach: The sunset at this beach is worth every ounce of your time. They also have a restaurant so you can enjoy a nice meal as well.
Conclusion
It is essential to know all the possible details of the place you intend to move into. All of the places listed above have the features to come under the umbrella of the best places to live in Norfolk, VA so you have many options to choose from.
We hope your move is as smooth as possible. If you happen to move to Norfolk, Va, let us help you in your initial days with places to have breakfast in Norfolk, Va, so you don't have to go through the hassle of prepping breakfast with all the shifting process.