Beautiful weather, rich cultural history, and thriving commercial centers that attract people and ideas from all over the world — Italy has it all. It is many people's ideal place to live because of its stunning landscapes and delicious food. No wonder the number of people living abroad in this region is expanding so quickly. Beautiful cities, towns, and villages may be found all across Italy.
However, not all of them are welcoming to foreigners or simple to navigate if you do not understand the language. The following is a list of some of the best places to live in Italy, prepared by our specialist travelers who considered a vast number of factors before providing recommendations.
Also, check out the Worst Time to Visit Rome, Italy so you don't visit it during the wrong months!
The Best Places to live in Italy
To make an informed decision on where to live and work in Italy, we have compiled a list of the most popular destinations among foreigners already there.
Milan
Milan, Italy's second-largest city is home to a population of around 1.4 million. Milan's reputation as one of Europe's 4 economic "motors" hardly comes as a surprise. Even though Milan has become an economic hub, it is still very much Italian. It implies a deep connection to Roman culture and a wealth of historical history with the city walls that formerly encircled it.
It is well acknowledged that Milan has a standard of living that is among the greatest anywhere in the world.
Cost of Living
Milan is a top performer in terms of GDP, environmental consciousness, and cultural openness. Milan has a high cost of living and a great quality of life. In a city recognized as the opulent fashion capital and economic powerhouse, it is not surprising that living costs are sky-high in Milan. Wages in Milan are comparable to the city's high rates, making it a great location to live if you can get a job there.
The cost of renting in Milan is likewise rather high. The average monthly flat rent in Milan is €1,800 ($1875), making it one of the most expensive cities in Europe. The average monthly rent in Milan is €1,800 ($1875) for an apartment, €1,125 ($1172) for a studio, and €728 ($758) for a room.
Community and Life
In Milan, you will experience year-round exhibits, cultural events, and performances in museums and other venues. Food from all around the globe may be found at many restaurants and cafés. You will also discover several English language (news) publications as well as foreign schools that provide education in English.
Overall, you will have little trouble integrating into Milan's social scene, even if your Italian is less than perfect. It is one of those rare metropolises that offer a little bit of everything: a thriving international scene; attractive residential areas; ample employment and educational options; prestigious cultural institutions; and an enviable social scene. It is a terrific place to live if you like the city scene.
Taking a bike, a stroll or the bus is the most convenient option. Additionally, using a train is the more convenient option for weekend getaways from the city. The system of car-sharing in Milan is well established. Many of Milan's car-sharing programs welcome drivers with foreign and non-EU licenses, which is a huge plus for anyone visiting the city from outside of Europe.
In addition, the Area C eco-zone in the heart of Milan allows for the free operation of all car-sharing cars. These all facilities make Milan one of the best places to live in Italy.
Ski resorts and the scenic lakes of Como and Maggiore are within convenient day trips from Milan. Monza, the closest city, can be reached in 10 minutes on the railway, whereas Varese takes 54. Sforzesco Castle, La Scala, and Piazza Dei Mercanti are a few of Milan's other local attractions.
What's the Catch?
While Milan is among the greatest cities to live in Italy, there are certain drawbacks which should be considered as well. Primarily, Milan has an extremely high cost of living, especially from the accommodation. Rent prices start at €500 for a single room, €800 for a studio, and €1000 for a two-bedroom.
Both public transportation and driving may add up to an hour if you need to get across the city (say, from Porta Venezia to San Siro). It is pointless to deny the existence of fog. It is quite hot and muggy in the summer, and the mosquito population expands rapidly.
Read: Top 10 Hotels in Positano Italy With A Scenic View
Florence
The city of Firenze, or Florence as it is more often known, is the capital of the Italian region of Tuscany and one of its most popular tourist destinations. With its Roman origins and its glory days as medieval Europe's richest city and the cradle of the Renaissance, Florence has been an influential city for ages.
The city has become a prominent tourist magnet as well as an economic focus. About 14% of the city's population consists of expatriates and other immigrants and travelers. This makes the city home to about 380,000 individuals. Ideally, this indicates that Florence is truly a great place to live in Italy!
Cost of Living
Florence's monthly rental costs come in at a lower average of €1400 ($1458) than those in neighboring Milan. The monthly rent for an apartment in Florence is around €1,400 ($1458), while a studio is approximately €920 ($958), and a room costs approximately €500 ($520).
Tourism, heavy industry, and manufacturing, as well as traditional and regional goods, like the world-famous Chianti wines, all contribute significantly to the city's economy. Although Florence is not exactly known for its low rent prices, it is much less expensive to live there than in Milan.
You cannot place a price on living in the most beautiful cities in the world and being able to enjoy its culture, architecture, and bustle to your heart's content if you ask authors like Charles Dickens and Mark Twain. This is something that just cannot be bought.
Community and Life
Florence is the city to visit if you are interested in history, culture, and art all rolled into one. The historical buildings and works of art from the Renaissance period make Florence a tourist hotspot. In terms of employment, the banking and pharmaceutical sectors are doing particularly well.
If you like cities such as Boston or San Francisco, you are going to adore living here. What more could you want from a city? It's beautiful, it's in Tuscany, it is close to Umbria and Liguria, and it's only a train ride away from Venice and Rome. Florence has it all!
It's compact and flat, making it easy to get around on foot. Besides, it's significantly cheaper than Miami and has great cultural energy unlike other cities in Italy. Walking about the streets of Florence allows visitors to conjure up images of what it may have been like to live in the city during the Middle Ages.
The landscape is quite attractive and unquestionably portrays a magnificent scene. You will also fall in love with the wine over here. hanging out at the local cafés is a relaxing way to pass the time for the citizens of Florence. The citizens can take in breathtaking pieces of art while relaxing in historic piazzas may be an unforgettable experience.
Additionally, the city has excellent connections both inside the country and abroad. Both Florence and Pisa have airports; Florence's is smaller and more local, while Pisa's is larger and more international. Aside from its natural charm, Florence is often regarded as one of the most welcoming cities in the world by expatriates, making it one of the most desirable locations in Italy for those who work remotely.
As a result, a significant number of non-natives have chosen to make this their permanent home, where they may appreciate the high standard of living and lesser disturbance. Expats will find that life in Florence strikes the perfect blend between urban lifestyle and authentic Italian culture. These are the qualities that make Florence the best place to live in Italy.
Greve, a bustling town in the Chianti region about 32 kilometers (kilometers) from Florence, has classic Italian charm. From the dome of Piazzale Michelangiolo, you can see all of Florence and its surroundings. The Uffizi Gallery and Palace is often considered one of the finest art museums in the world. In the heart of Florence, the fortress-like Palazzo Vecchio (Palazzo della Signoria) has sumptuous halls and enormous galleries that reverberate with history, art, and power.
What's the Catch?
Restaurants in the heart of Florence, particularly those near the city's most popular landmarks, are costly. Since Florence attracts visitors from all over the globe, the city's narrow streets tend to grow somewhat busy owing to the city's antiquity. If you are in a hurry and do not like crowds, this may be a major hassle. Some of the larger cities have a reputation for dirtiness. Cities like Rome, Florence, and Milan that see a lot of visitors often have trash lying about, and this is particularly true in the areas closest to popular attractions.
Turin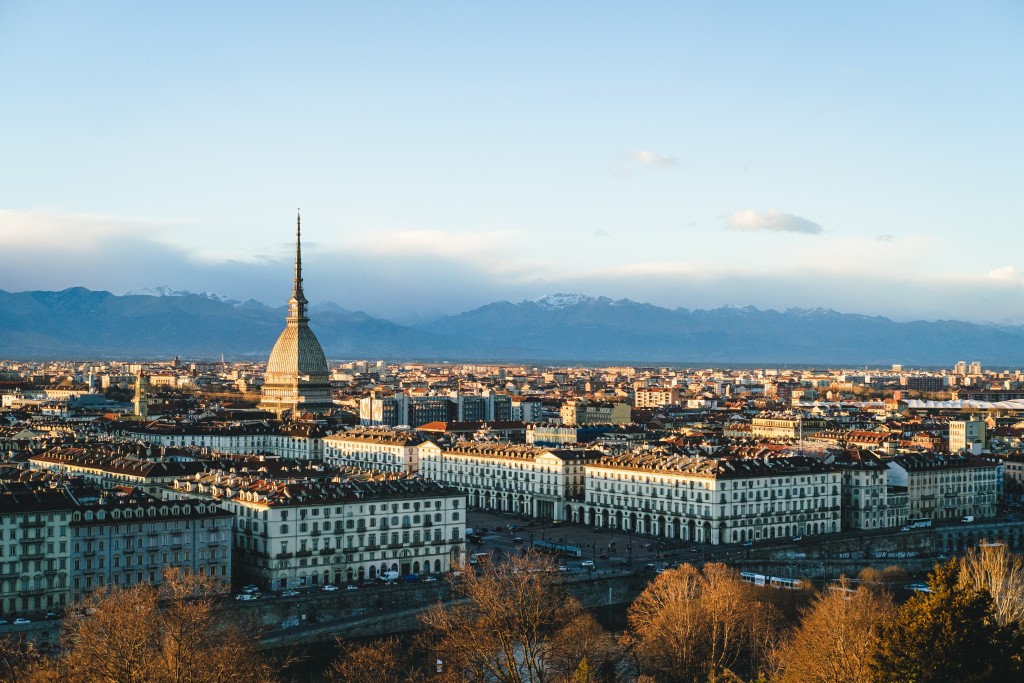 The capital of the northern Italian region of Piedmont, Turin, was the first capital of Italy (when the country was still a kingdom). The city is on the western side of the Po River, with the Western Alps rising on all sides. Though it has lost much of its political importance over the years, Turin is still Italy's third most powerful economic center.
Cost of Living
It is no secret that Turin has one of the lowest cost of living rates among Italy's major urban centers. A one-bedroom apartment in Turin costs less per month than its counterparts in both Milan and Florence. Apartments in Turin cost an average of €970 ($1010) per month, while studios go for €585 (609) and rooms cost €470 ($489).
Community and Life
Turin has a large population of retirees, which may or may not be indicative of the city's quality of life. The city is known for its numerous palaces, piazzas, opera theatres, and galleries, as well as its ancient neighborhoods and baroque architecture.
Some of the best institutions in the world are located here, and so are some of the best sports teams in the world, including Juventus. Those interested in history and culture will not be bored in Turin for a long time. Turin is a wonderful place to visit because of its kind and friendly people, plenty of cultural attractions, beautiful parks, and convenient public transportation. It has an international airport and 2 universities.
That is why most expats consider Turin among the top places to live in Italy. The Egyptian Museum is located in the Palazzo dell'Accademia delle Scienze. The old Royal Palace, which takes up a full side of Turin's massive Piazza Castello, was constructed in the 17th century and is somewhat unremarkable.
Visit the "medieval" town of Borgo Medioevale and the adjacent Parco del Valentino. Besides, Turin's biggest royal mansion, Reggia di Venaria Reale, is located about 14 kilometers from the city center. These famous tourist attractions and recreational spots also provide the idea as to why Turin is a top city to relocate in Italy.
What's the Catch?
Turin's relative isolation from the rest of Italy makes getting around the region more of a challenge. It is accessible by high-speed train. However, the routes need a detour through Milan. As a result, there will always be more time spent in transit than expected.
When everyone comes in for the weekend, the main street may get rather congested. Not to mention, it has the potential to get tedious at times.
It might be a major pain in the neck to deal with a real estate agent when apartment hunting in Turin. In most cases, the range of available rentals is rather small, and you would be better off utilizing an online rental platform, which often offers both lower prices and a greater variety of available rentals.
Although Turin is a beautiful city, getting around by automobile may be difficult. This is because finding parking and navigating the tight streets is a hassle. Therefore, non-automotive transportation options should be considered.
Rome
One of Europe's busiest metropolises, Rome serves as the political center of Italy. Skilled expatriates may find excellent opportunities in Rome's booming service sector, which supports the city's tourist industry, as well as in its thriving banking, high-technology, and construction sectors.
Cost of Living
The cost of living and rent in Rome's downtown area will be higher than in other European capitals due to the city's status as the country's seat of government. Apartments rent for an average of €1,575 ($1640), studios for €900 ($937), and rooms for €500 ($520) per month.
Community and Life
Rome is the best place to live in Italy for you if you want to be in the center of a contemporary city while feeling a strong sense of connection to one of the most fascinating eras in human history.
It is home to prestigious educational institutions that attract a large number of students from other countries. Some of the highly ranked universities over here include Sapienza University of Rome, University of Rome "Tor Vergata" and Roma Tre University. You may walk around its districts and witness relics from different eras, from the Romans through the Middle Ages to the Neoclassical period.
When you think of Rome, what first comes to mind is the Flavian Amphitheatre, which is framed by the Colosseum and the Arch of Constantine. It is the biggest building from Roman times that has survived to the present day.
Tradition has it that if you toss a coin into Rome's Trevi Fountain (Fontana di Trevi), you will be back in the Eternal City in no time. The ancient hub of Rome, Centro Storico and the Spanish Steps, is home to several beautiful churches, grand palaces, and bustling piazzas. All of these fancy things to do in Rome make it one of the most fun yet convenient places to live in Italy.
What's the Catch?
Despite its many advantages, living in Rome's busy city is not without its share of challenges. Problems like traffic congestion, an overabundance of visitors, and infrequent strikes may be a real pain.
Rome's ancient architects did not plan for automobiles, so the city's gridlocked streets are a major problem today. The bus service is also affected. Italy as a whole has a reputation for having problems with bureaucracy, and Rome is no exception.
Unfortunately, Rome's trash management is also quite poor, despite the city's obvious beauty. The city is not maintained to the same degree as other global metropolises. During the peak tourist season, the city will be subject to a deluge of visitors.
Due to its small size, Rome's labor market is very competitive. Those trying to improve their careers in this area may face some challenges due to the difficulty of finding jobs.
Liguria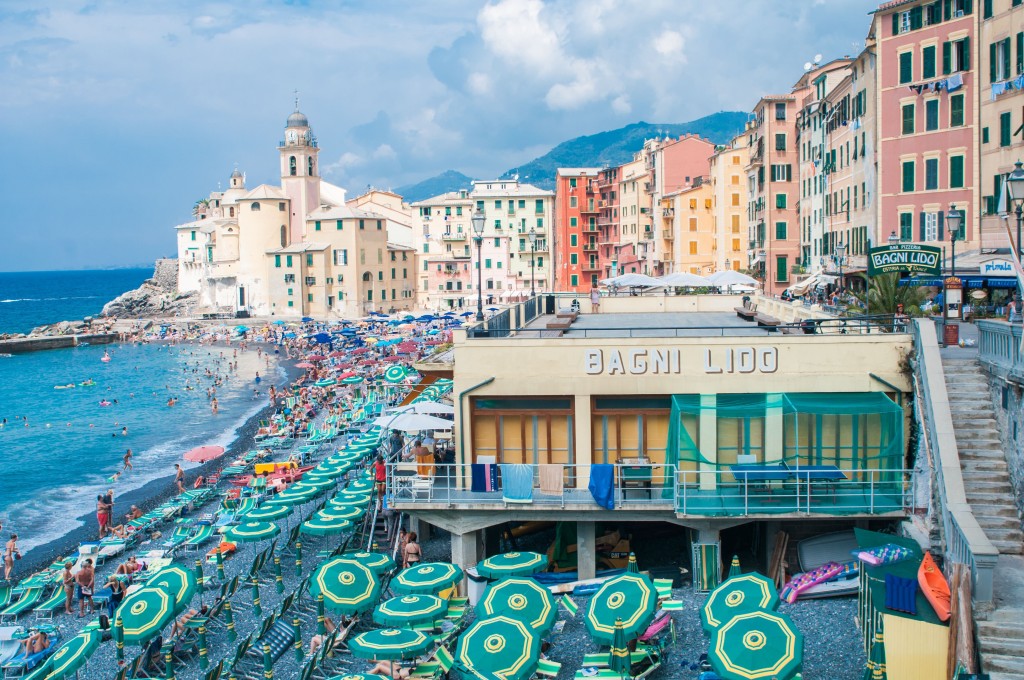 The Italian state of Liguria may be found on the country's northwest coast, not far from Monaco, in the region often referred to as the Italian Riviera. Liguria has a microclimate where it is bright and pleasant all year round since it is sandwiched between the mountains and the Gulf Stream.
Cost of Living
At €1158 (or $1207), Liguria has a cost of living that is 1.05 times higher than the Italian national average. The standard apartment rent is about €630 ($657) per month. Liguria is the seventh most expensive region in Italy. A month and a half of basic needs may be met on the average wage of €1390 ($1448) in Liguria.
Community and Life
The mild winters and mild summers are only two of the many reasons why Liguria is considered one of the best places to live in Italy.
It is welcoming to both tourists and their wallets because of its inexpensive cost of living and large English-speaking population. The mountains on one side and the Mediterranean Sea on the other make for breathtaking views in Liguria.
There is no other area of Italy where the Alps, Apennines, and the sea are all so close together as they are in Liguria. The lovely fishing hamlet of Portofino on the coast of Liguria is a must-see for every visitor.
More than 600 different fish and aquatic animals may be found in the Aquarium of Genoa, the biggest aquarium in Italy and one of the largest in Europe. Pista Ciclabile is a shared route for pedestrians and cyclists, hence automobiles are prohibited from using it.
What's the Catch?
The high cost of living is considered as one of the biggest drawbacks of living over here. One will require a really good job to support their expenses as well as bear a family. In addition, summer is the peak tourist season, so expect the city to be busy. Parking spots are hard to come by in older buildings.
Bologna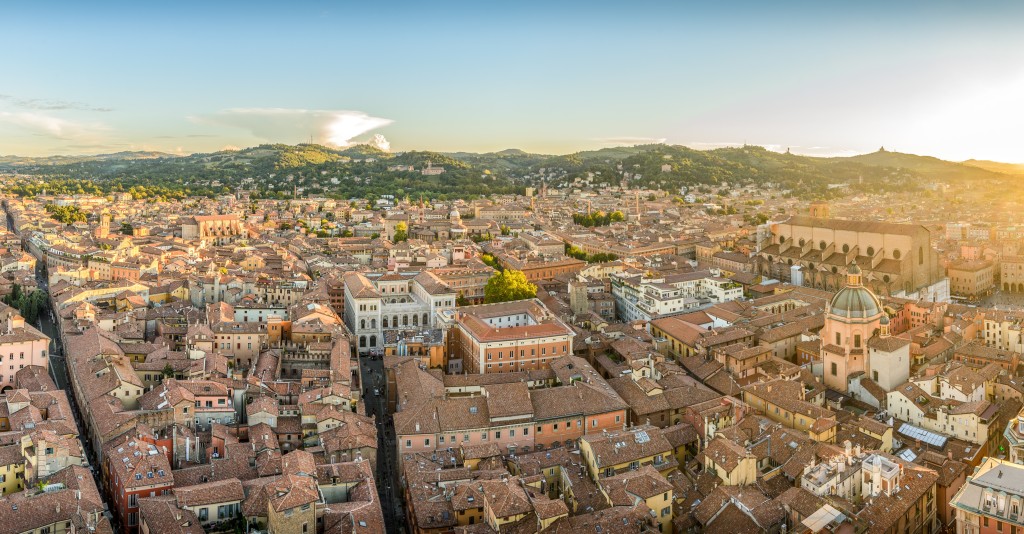 Bologna is a popular destination for foreign students in Italy owing to its high-quality educational institutions. The widespread availability of higher education has resulted in a highly educated populace, and the city's diverse population of Italians makes for an interesting cultural melting pot.
Cost of Living
Monthly living expenses in Bologna are roughly €1,200 ($1250). A 1-bedroom apartment in Tuscany will set you back between €550 ($573) and €750 ($781) a month, which is in the middle of the price range. You will have little trouble making ends meet in Bologna if you don't have a good job. The average monthly net pay is €2,900 (just over $3021).
Community and Life
Many advantages await expatriates in Bologna which makes it one of the best places to live in Italy. Guests from other countries will find the city to be secure, convenient for walking, and friendly.
You may find several examples of medieval and Renaissance architecture, such as the Two Towers, Fountain of Neptune, and Basilica di San Petronio, in this city, which serves as the regional capital of Emilia-Romagna. There is also a thriving music and art culture in the city (it is a recognized UNESCO City of Music).
When compared to the wider Tower of Pisa, Bologna's twin towers seem to lean at a far more precarious angle. One of Bologna's most out-of-the-ordinary spots is the former anatomy school, now known as the Archiginnasio Anatomical Theater. The Portici are the arcades that may be seen along several streets in Bologna.
What's the Catch?
There are not many cafés, restaurants, or entertainment options in Bologna as compared to other cities in Italy. This means that one might not be able to experience the vibrant culture of Italy over here as much as in other cities.
The city dates back to the time before the rise of the Roman Empire, therefore it has many small, winding streets. As a consequence, there is a severe parking shortage throughout the city. Almost no downtown flats include a parking space. It's not feasible to leave your automobile parked on the street permanently due to a lack of available spots and high parking fees.
Sardinia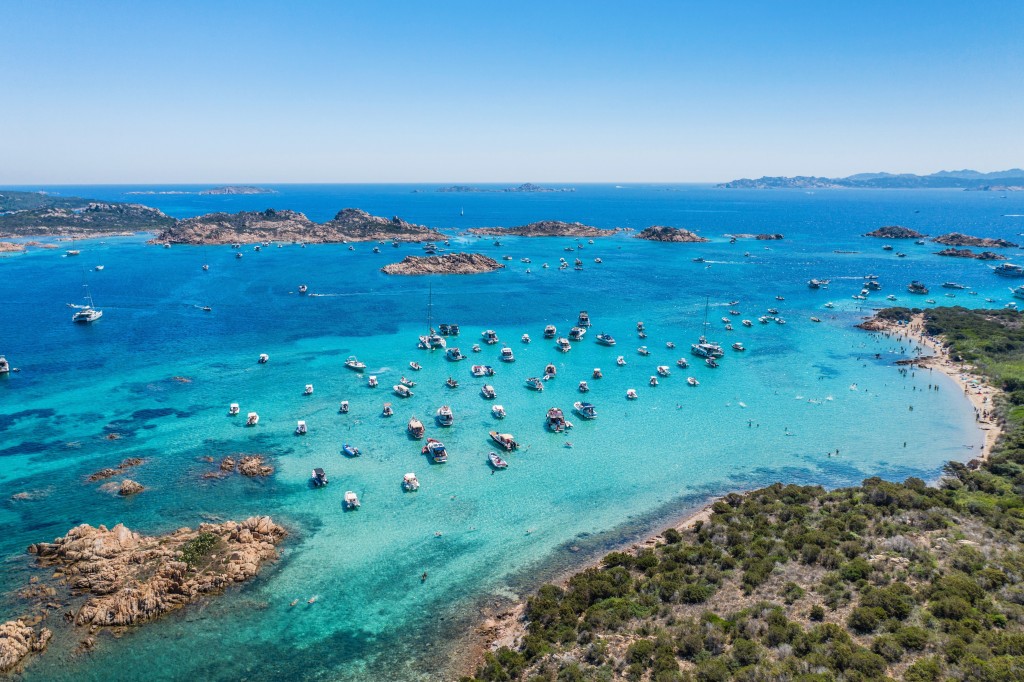 Sardinia is the sunniest and driest region in Italy, and its citizens enjoy the longest summers and mildest winters of any Italian region. Also, it's one of the most out-of-the-way spots to call home in all of Italy, making it a natural choice for anybody yearning for a taste of island living.
With over 2,000 kilometers of coastline, most of which is made up of beaches, coves, and infinite swimming possibilities, Sardinia is a prime destination for sun and surf.
Cost of Living
If you are looking for a lavish place to live in Italy, Sardinia is the answer. Apartments in Sardinia typically rent for between €528 ($550) and €960 ($1000) per month, whereas the average monthly wage is €1440 ($1,500) after taxes. Keep in mind that if you wish to stay in a more fashionable area, you will have to pay a higher rate.
Community and Life
With its year-round warm temperature, stunning beaches, and reduced cost of living compared to other European cities, Sardinia is surely one of the best places to live in Italy. You will experience superb healthcare and nature that encourages you to be active and delicious cuisine here.
Advantages of living in Sardinia include the fact that all of life's necessities are within easy reach, just outside your door. If you don't have a car, getting about is still simple. You will also experience a lavish lifestyle with much better facilities and infrastructure as compared to many other cities in Italy.
The view from the Umberto I terrace and the Saint Remy Bastion across Cagliari is breathtaking. Su Nuraxi Nuraghe is the island of Sardinia's most popular attraction. It is the largest and only Barumini-based complex to be designated a UNESCO World Heritage Site.
What's the Catch?
Our experts evaluated the fact that Sardinia's taxation system is a bit costly and complicated which means if you buy an asset, you might be paying a big sum of money into taxes (in case you don't understand the loopholes). There is lower competition among businesses which is why prices are relatively higher. Apart from that, one might struggle to find a good job over here without the right experience and portfolio.
Things to Consider Before Moving to Italy
Make sure you consider the following before planning to relocate to Italy:
Become Familiar With Italy's Fundamentals — Understanding the Italian people and their culture can help you have a more enriching experience there. The more you learn about the local culture, the less of a shock it will be when you first arrive. Having a working knowledge of the language may be quite useful. The community in Italy is generally quite welcoming so try to blend in with them for a happy experience of living in Italy.
Prepare Your Budget — Keeping some emergency savings on hand is always a good idea, especially with Italy's high cost of living. If you plan on working in Italy, you should research the typical salary in your (potential) field of study. This should provide you a starting point as you negotiate pay that is fair given your circumstances. Keep in mind that it is always good to have 10% extra of your planned budget with you as an emergency.
Search For Your New Home — It is useful to be familiar with average rents in the city and its various districts. Housing is in great demand in Italy, but notably in the country's most populous and historically important cities like Rome, Milan, Florence, and Turin, thus this may affect your decision about where to go. Try to account for income vs expenses before choosing a suitable home in any of the cities mentioned above.
How Do We Pick Our Recommendations?
After careful consideration of factors such as cost of living, accessibility of amenities, and entertainment opportunities, we have narrowed our list of potential relocation destinations to a select few. Our team evaluated the good and bad aspects to provide you with clear and authentic information with regards to living in Italy. The views of fellow foreigners are also taken into account.
Also check out The Best Known Hotels and Resorts in Florence – Italy
Final Word
If you put in the time and effort to find the ideal place to live in Italy, you can make it seem like a home away from home. We hope you have a great staying experience!
FAQs
Places to Live in Italy - FAQs
What are the less expensive places to live in Italy?
The cost of living varies from place to place. However, Turin, Bologna, and Sardinia are the less expensive places to live in Italy.
What is the advantage of living in an expensive place like Milan?
Along with other benefits, you will not face any communication problems in Milan because a significant number of British and American expats are living there.
What is the healthcare cost in Italy?
Services at public hospitals in Italy are provided at no cost to patients, making it one of the top healthcare systems in the world.
Is Italy a healthy place to live in?
Italy is considered one of the healthiest places to live and the average life in Italy is 83 years.