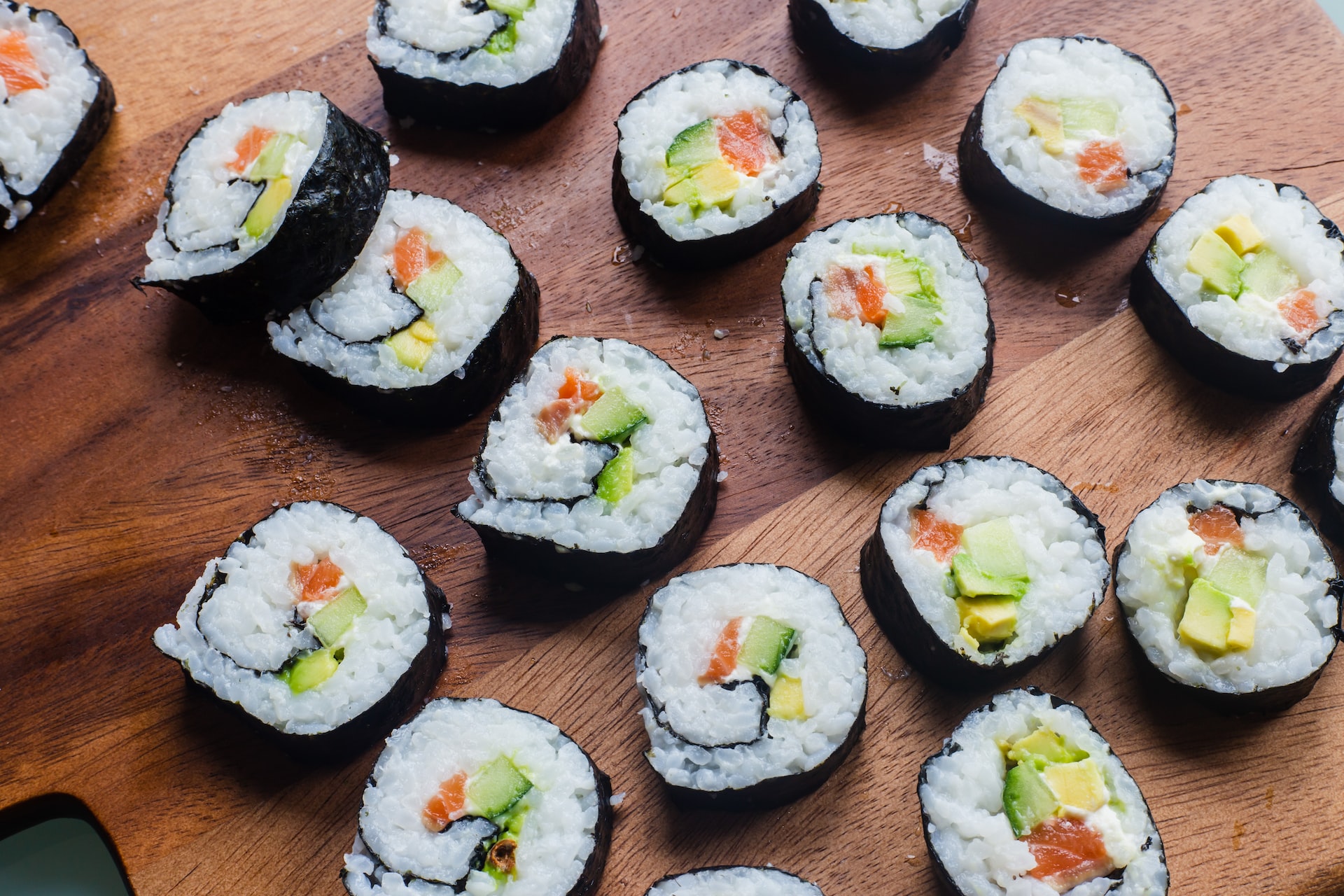 Sushi fans, we need your attention. Even though sushi is not the most favorite food item among many, some of you may still prefer it over anything else. The first bit of perfectly rolled sushi is delectable. You would not expect a sushi restaurant to disappoint you in terms of taste. To make it easier for you, we have a collection of the best sushi in Norfolk, VA, that you will love. Norfolk also boasts a great variety of steakhouses; check out the best places to get a steak in Norfolk!
Best Sushi in Norfolk 
These sushi spots serve well-made sushi stuffed with delicious fillings to make your favorite meal even better. Moreover, the chefs fill their sushis with the yummiest of fillings. Therefore, you will feel a burst of goodness in your mouth.
Without further ado, let's roll on to check out the best sushi restaurants in Norfolk that you can give a go.
Osaka Ramen and Sushi
Topping the list, this is a wonderful restaurant in Norfolk that provides delicious sushi. Since the way someone presents sushi is essential, the staff try their best to bring you a plate that is pleasant to look at.
You can try out different variations of sushi at Osaka.
Address: 4300 Monarch Way, Norfolk, VA 23508, United States.

Specialties: Osaka roll, spicy tuna roll, and chicken Paitan ramen.
Kotobuki Japanese Restaurant
It is an authentic Japanese palace where you can get your hands on the best sushi in Norfolk, VA.
Plus, they have a classic sushi menu, each of which is served with tasty toppings and sides to enhance your food experience. The rice is fermented to the proper levels to bring out its flavors.
Address: 721 W 21st St, Norfolk, VA 23517.

Specialties: Sashimi combination and Chirashi.
Volcano Sushi
It has a friendly atmosphere and cozy vibes. Thus, you can have a nice sushi meal here. And the portion size and quality are impressive, making it a great sushi place in Norfolk.
Furthermore, the restaurant has playful lighting, which makes the interior much more attractive. You can even click some cool pictures for your socials while you are here.
Needless to say, their sushi menu is appealing. Check out the best Italian Restaurants in Norfolk if you're looking for a different type of cuisine!
Address: 339 W 21st St. Norfolk, VA 23517. 

Specialties: Kiss of fire ball, and rainbow roll.
Hokkaido Sushi Bar
This place will rightly fulfill all your sushi cravings. You will find a beautiful collection of sushi varieties, such as Sushi Pizza, Golden Salmon, Escolar Jalapeno, etc.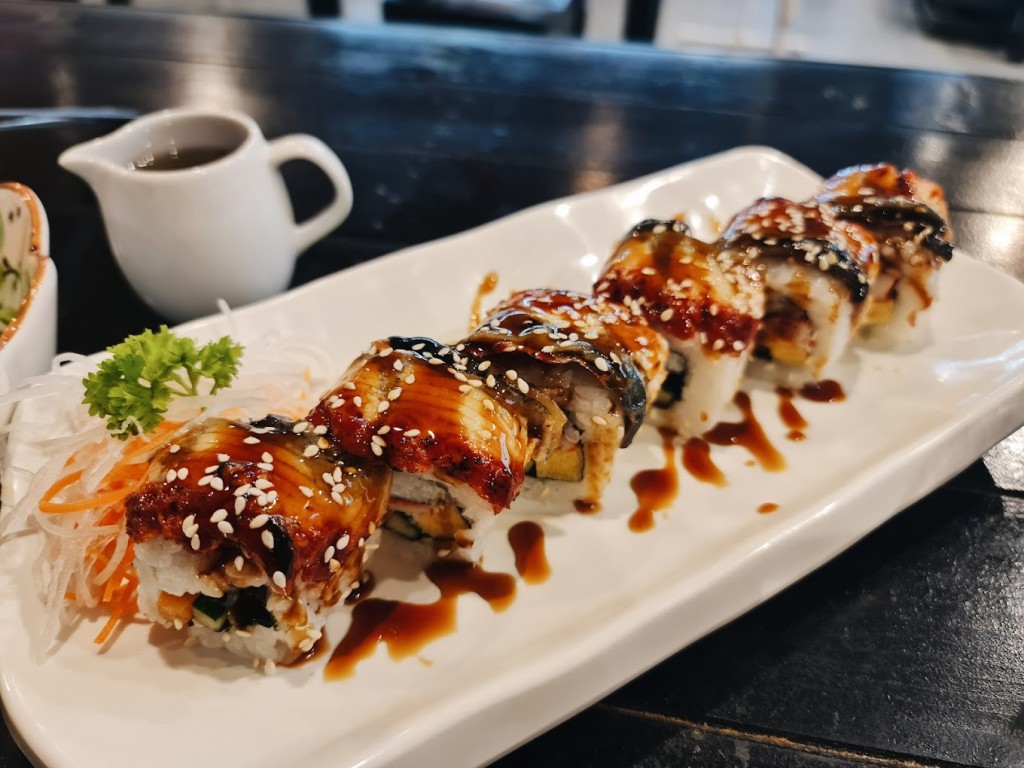 In addition, it has an aesthetic interior with balconies where you can wander while you wait for the food to be served.
Address: 233 Granby St, Norfolk, VA 23510.

Specialties: Sushi pizza, yellowtail jalapeno, and hamachi kama.
Sake Sushi Restaurant
Next on the list of the best sushi in Norfolk, VA, we have Sake Sushi in Broad Creek Shopping Center.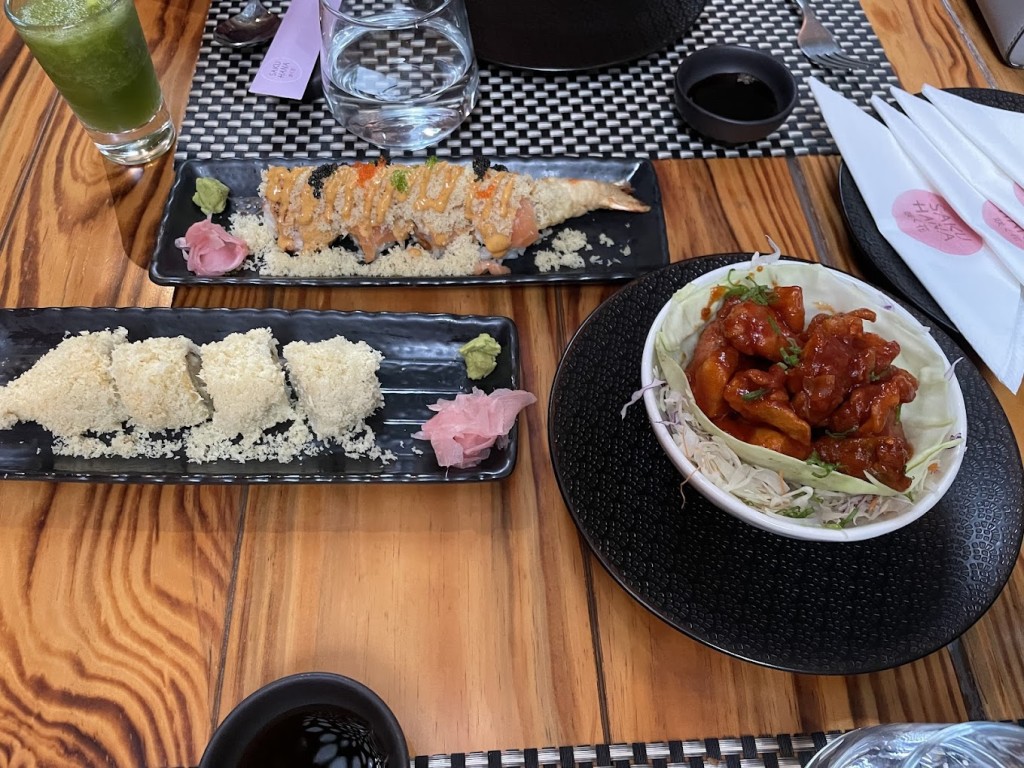 The staff here is highly knowledgeable and knows all the details about each dish on the menu. So, you can ask them to clear out your queries about a particular food item. In addition, their sushi rolls are customers' favorites, and you will come back for more after having them once.
Address: 1213 North Military Hwy. Norfolk, VA 23502.

Specialties: Phoenix roll, and dragon roll.
YamaChen's Sushi
They bring you healthy and fresh sushi rolls, served on a gorgeous platter with yummy toppings. Your taste buds will praise you for this pick.
Moreover, the place has a pleasant ambiance and is children-friendly. So, visit with your friends and family for an incredible sushi experience.
Address: 401 Granby Street, Unit A, Norfolk, VA 23510, USA.

Specialties: Shrimp tempura roll, super duper roll, and spicy tako roll.
Koshi Sushi and Bistro
This is another place you can visit if you are craving the best sushi in Norfolk VA. However, the restaurant is closed for service on Mondays. Try the Fire Maki Roll at Koshi. It is topped with spicy tuna, jalapeno, and masago to intensify its natural flavors.
Address: 201 W 21st Street, Suite 9 Norfolk, VA 23517.

Specialties: Paradise, and yakitori.
Recommended Read: The BEST Pizza In Norfolk VA
Fuji Hana Sushi
Specializing in Asian cuisine, you will find a range of food items close to your heart if you are an Asian. They make your favorite delicacies with a native touch.
It will take you back to the good old times. Besides, they offer a large collection of sushi you can grab for a quick bite.
On the other hand, most items are spicy, so you may not want to visit if you do not like spicy food.
Address: 5708 Northampton Blvd, Virginia Beach, VA 23455.

Specialties: Spicy tuna roll.
Sai Gai Japanese Sushi
At this sushi spot in Norfolk, you will find many food dishes that are your favorite. In addition, they provide top-notch customer service. The staff is there for you every step to make your visit convenient.
Hence, you will not have to worry about a thing and can enjoy sushi in utter peace.
Address: 7521 Granby St, Norfolk, VA 23505, United States.

Specialties: Traditional Hibachi.
Daiwa Sushi Restaurant
Now, let us introduce you to Daiwa Sushi. It has a luscious menu with tempting sushi variations, such as Christmas Tree Roll, Volcano Roll, and Snapper Sushi, among others.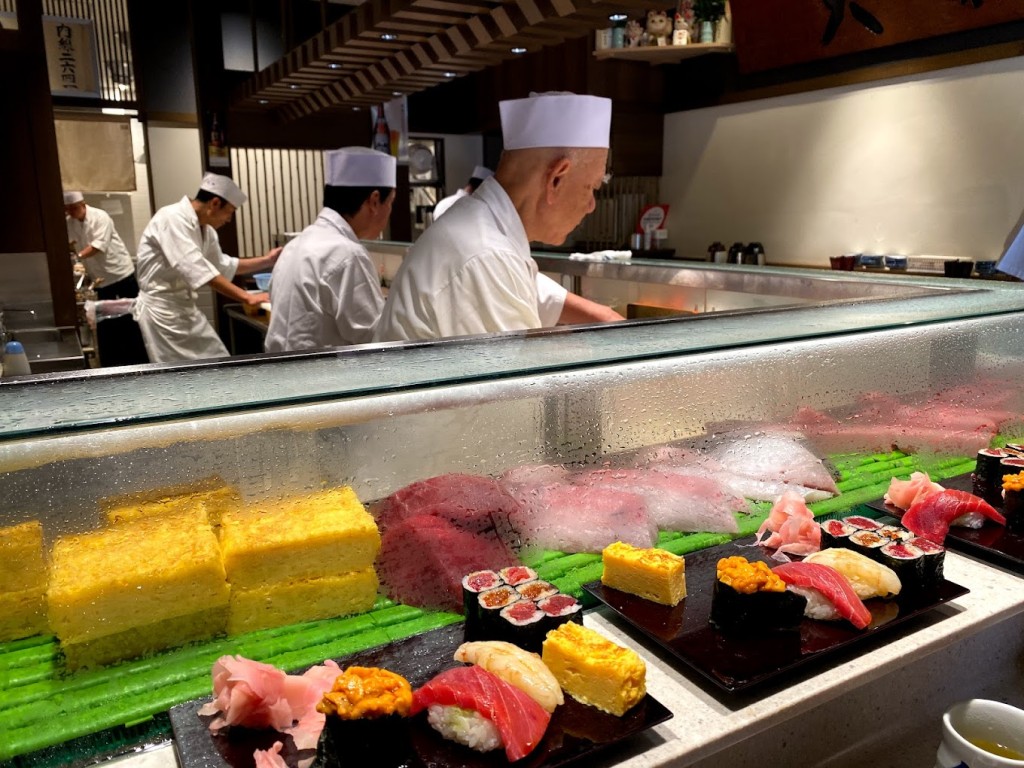 Without any doubt, we can say that they have the best sushi in Norfolk, VA. Moreover, you will be impressed by the friendly atmosphere and calmness in the dining area. It will feel like home. For those looking to stay in Norfolk, check out our list of 22 Best Cheap Hotels in Norfolk VA for comfortable and affordable accommodation options.
Address: 8401 Hampton Blvd, Norfolk, VA 23505, United States.

Specialties: Sky island roll, white tuna sushi, and white house roll.
Editor's Pick: Top 12 BEST Beaches in Norfolk VA
Kobe Hibachi Grill and Sushi Bar
This restaurant only hires well-trained staff and chefs. As a result, the food will certainly meet your expectations. Besides, they have a large range of casual Japanese cuisine that you can munch on. You will agree that they serve the best sushi in Norfolk VA.
Address: Hampton Blvd., Norfolk, VA

Specialties: Sushi.
Crudo Nudo
At Crudo Nudo, they only handpick the finest ingredients to prepare a fresh plate of food for you to devour. Every bite contains luscious flavors, and you will experience a taste like never before.
Address: 727 West 21st St. Norfolk VA  23517.

Specialties: Tuna crudo, salmon, and serrano rolito.
Norfolk Garden
You will be bombarded with old-school vibes as you step into the place. They bring fresh plates of deliciously made sushi rolls you will crave once you leave the restaurant. Each roll is made with the perfect precision to maintain its quality.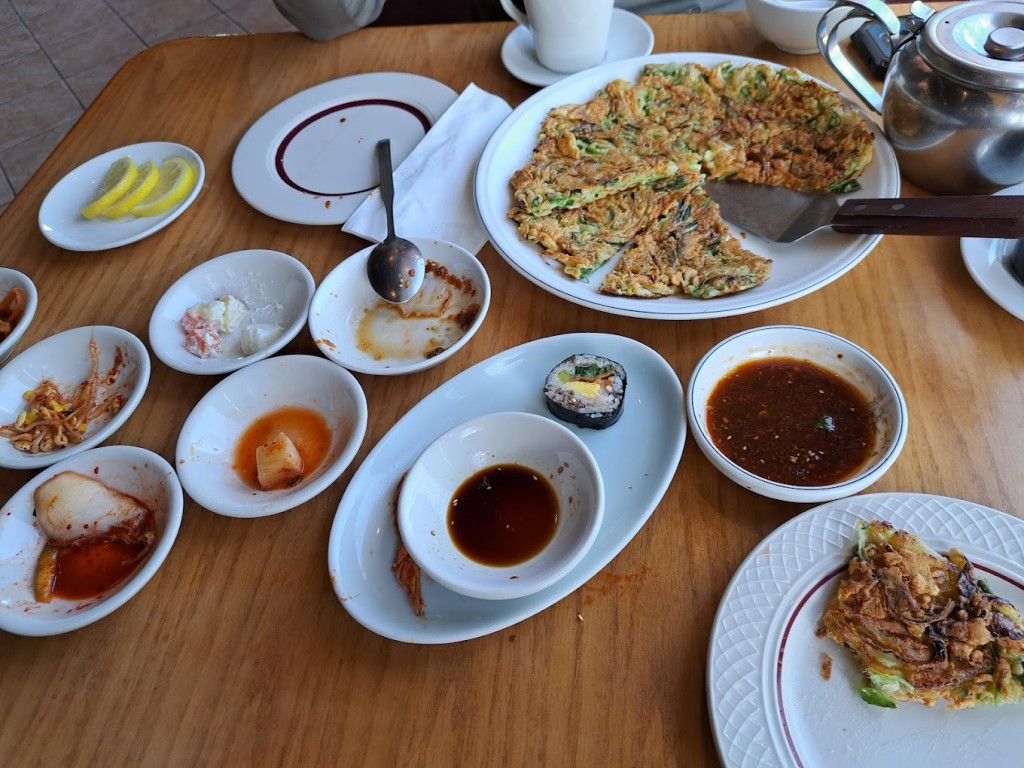 Plus, this sushi place is terrific for a quick bite. And for those looking to hit the town, check out our list of 11 Best Clubs in Norfolk, VA, for a night of fun and entertainment.
Address: 525 N Military Highway, Norfolk Garden, Norfolk, VA 23502

Specialties: Kimchi and sushi.
Teppanyaki Grill
They make such delicious sushi that you will want to have some whenever you are near the restaurant. The fish is cooked only slightly to make it perfect for sushi. Also, the rice is not too sticky nor too dry. They have lots of choices as well, with different toppings and sides. Consequently, you will have one of the best sushi ever. 
Address: 7525 Tidewater Dr Ste 18 Southern Shopping Center, Norfolk, VA.

Specialties: Sushi.
Ninja Sushi Bar
We mean it when we tell you that this is among the best sushi in Norfolk VA, that will be a delight to your palate. Especially the mix of flavors is incredible.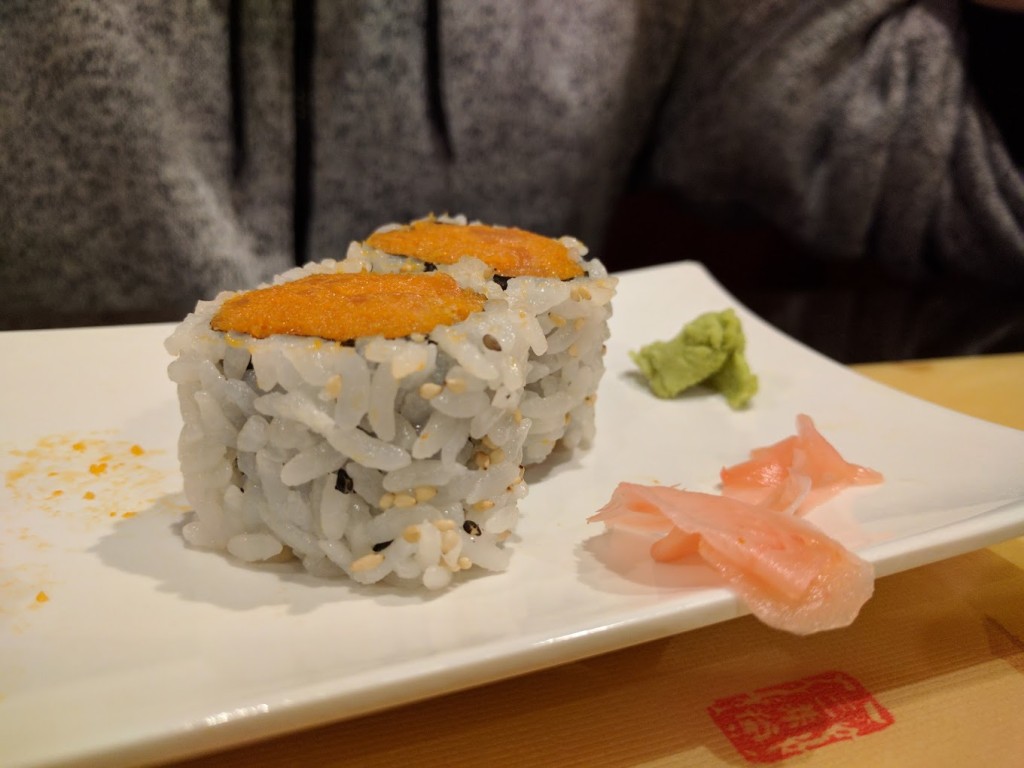 Furthermore, they have a vast menu of tempting sushi rolls and other delicacies. For instance, Spicy California Rolls, Volcano Roll, Shumai, and a lot more.
Address: 1400 Kempsville Rd Ste 130 Chesapeake, VA 23320.

Specialties: Crab rangoons, spicy california rolls.
Katana Sushi
How can we leave out this superb restaurant when talking about the greatest sushi in Norfolk. They serve outstanding Japanese cuisine and take good care of the presentation.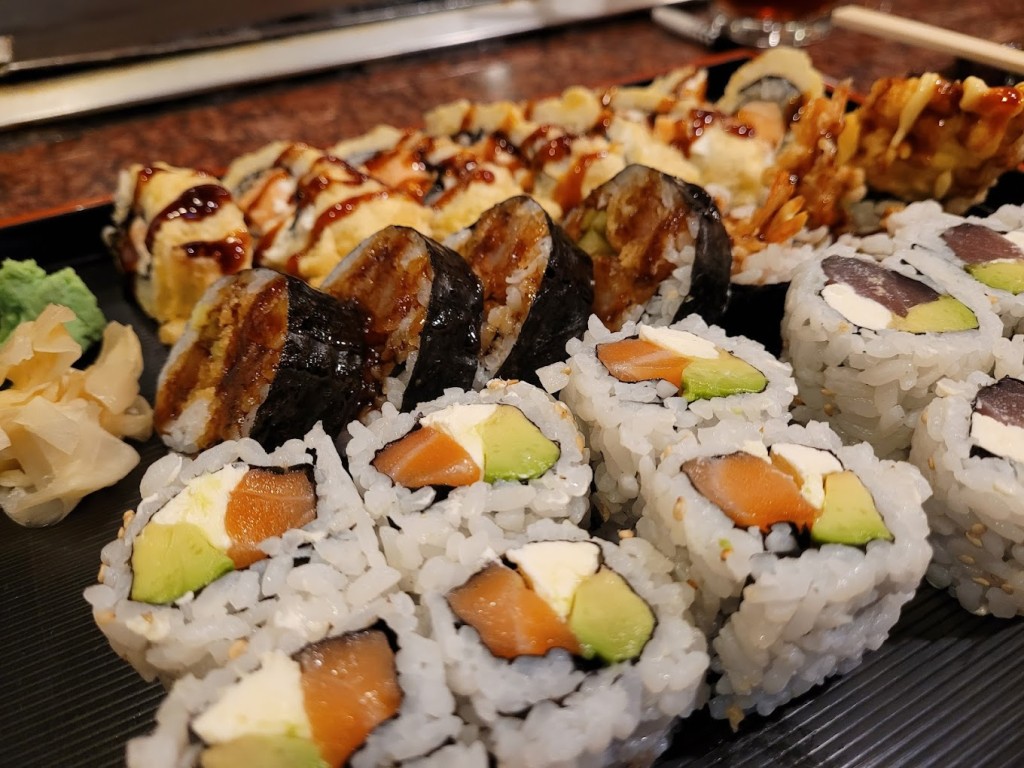 Therefore, you will have a meal that not only tastes good but looks appealing as well. This makes it perfect for a quick capture for your Instagram.
Address: 520 W 21st St, Norfolk, VA.

Specialties: Brocolli and volcano rolls.
Inaka Sushi
It is a nice restaurant with prompt service and fresh food. You will experience consistent taste and quantity every time you are here. In addition, they make great sushi with many choices and toppings to make it more flavorful. The quantity is decent enough to fulfill your appetite.
Address: 1320 Kempsville Rd Ste 107 Chesapeake, VA 23320.

Specialties: Tuna tataki, monster roll.
Takeaways
We hope our list of the best sushi in Norfolk VA proved valuable for you. We believe you have already spotted your next picks for tasty sushi. You will not regret your choice because these restaurants are indeed the best in Norfolk when it comes to making the perfect sushi.
So, good luck with your adventures.