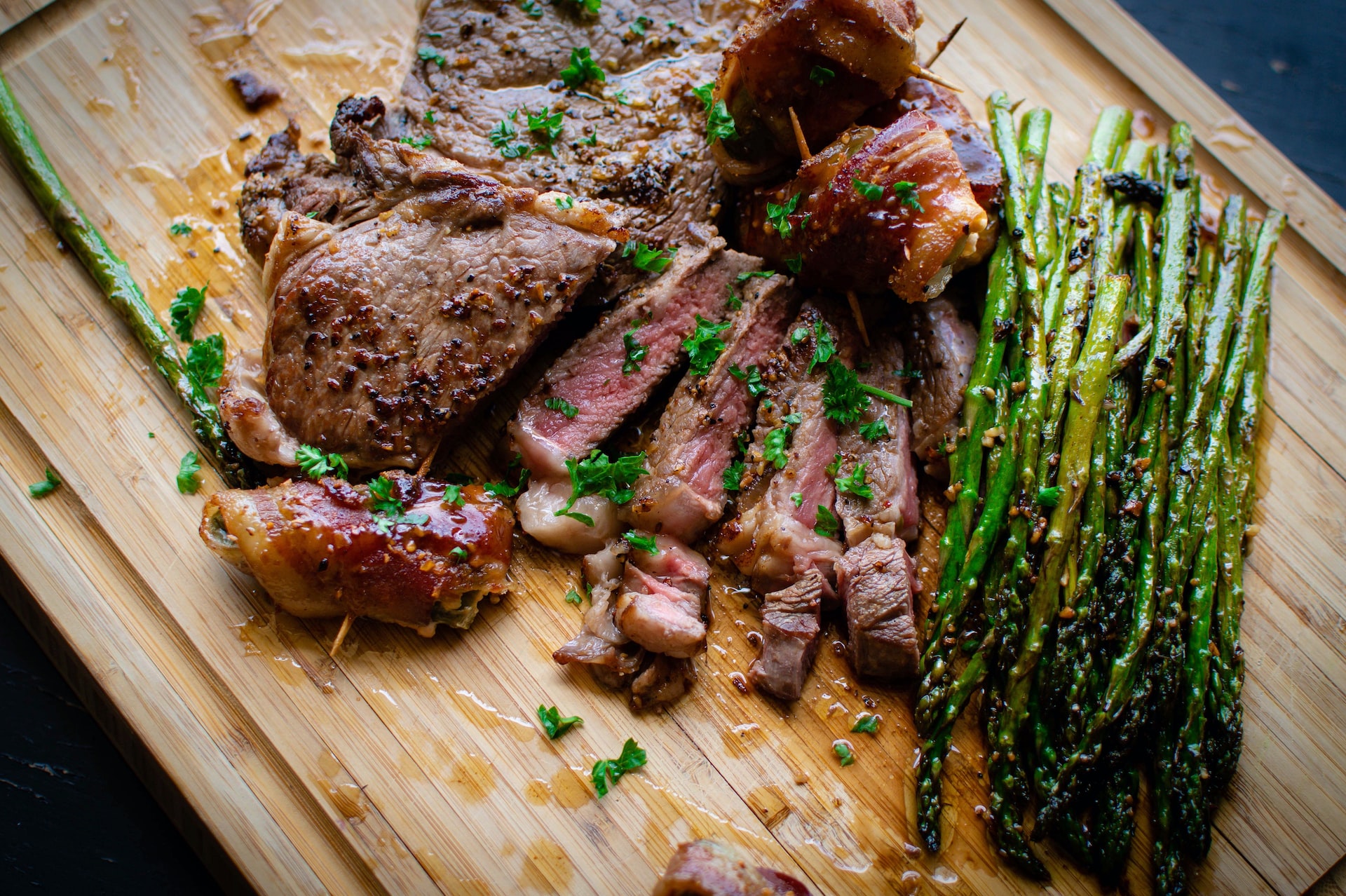 Although steaks are a highly favored food item, their simplicity can make them challenging to cook to perfection. With minimal seasoning and straightforward preparation, any mistakes in cooking can be easily noticeable. Fortunately, if you're on the hunt for the best steak in Norfolk VA, there are excellent options available. Moreover, Norfolk VA offers a variety of fantastic Italian restaurants that serve delectable cuisine.
Best Steak In Norfolk, VA
It's no secret that Americans have a deep appreciation for a well-prepared steak, and with good reason. The succulent, tender, and flavorful meat is a guaranteed delight for the taste buds. If you're searching for a top-notch steakhouse in Norfolk, you're in luck as we've got a list of excellent options for you to consider.
Byrd and Baldwin Bros Steakhouse
Byrd and Baldwin has established a strong reputation for its delectable steaks, and it's not difficult to understand why. Their chophouse features top-quality cuts, such as rib eye, porterhouse, T-bone, filet mignon, and new york strip, each packed with exquisite flavors. Additionally, they serve a wagyu beef rib-eye that undoubtedly sounds like a dream come true for any steak enthusiast.
Address:

116 Brooke Avenue, Norfolk, VA

Specialties:

Tomahawk Cut Wagyu Ribeye, Black Diamond Dry Aged Ribeye, and Butcher's Cut of the Day
Capo Capo
Capo Capo serves some amazing steaks with truffle fries that people constantly rave about. They also have a bar that serves drinks that'll take you straight to heaven. Also, check out the best bars to visit in Norfolk. People leave amazing reviews of the drinks they are served in the steakhouse, in addition to the carbonara and the meatballs.
We recommend Capo Capo if you love steak and drinks because this restaurant has the best of both.
Address:

235 East Main St Norfolk, VA

Specialties:

Truffle Fries, Carbonara, Salmon, and Ribeye
Freemason Abbey Restaurant
Freemason Abbey Restaurant, located in the heart of Norfolk, has been delighting its customers with top-quality steaks for more than three decades. In addition to serving delectable entrees, this restaurant offers a unique experience on Friday nights by serving wild game from different animals such as alligator, ox tail, and quail, among others.
Converted from a church, the Freemason Abbey Restaurant is a must-visit destination for anyone seeking the best steak in Norfolk, VA.
Address:

209 W Freemason St Norfolk, VA

Specialties:

She crab soup, Land and Sea steak, prime rib, and seafood pasta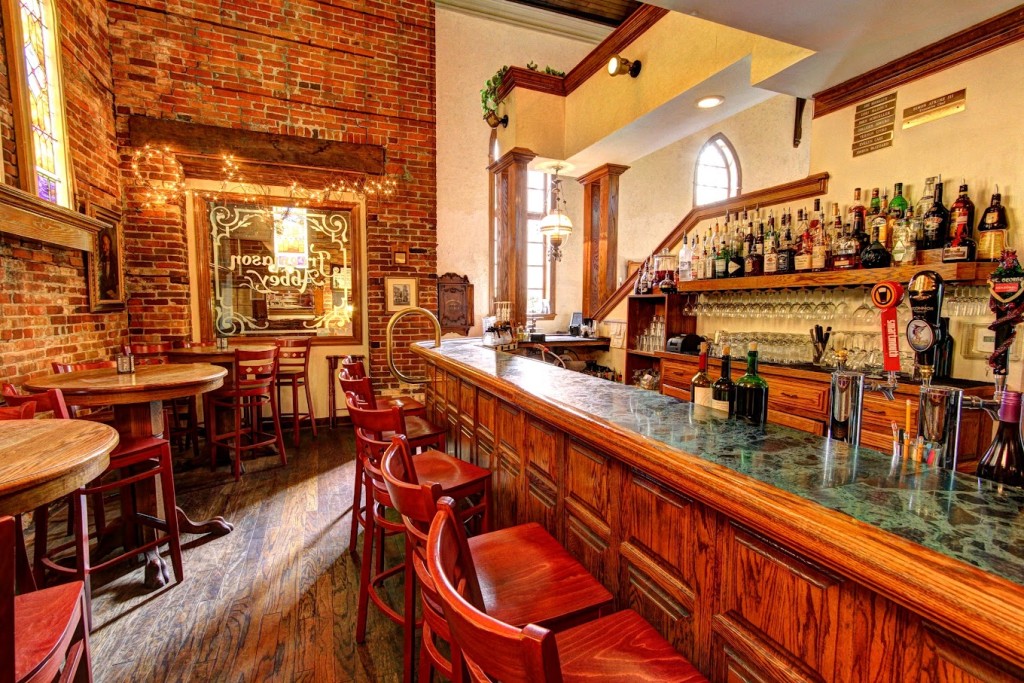 Texas de Brazil
Texas de Brazil is a chophouse that offers mouthwatering Brazilian-style steaks, making it a go-to destination for steak lovers in town. With a meat bar that provides all-you-can-eat steak, as well as other options like chicken and pork, this restaurant caters to every taste.
Among the many delicious meats, the flank steak stands out as a customer favorite due to its tenderness and juicy texture. Texas de Brazil also offers an impressive salad bar and a variety of seafood options that are equally loved by its customers. So, if you're looking for a perfect steakhouse experience, Texas de Brazil should be at the top of your list.
Address:

300 Monticello Ave Ste 147, Norfolk, VA

Specialties: Flank steak, seafood, and salad
Monastery Restaurant
For a considerable time now, Monastery restaurant has been offering patrons classic European cuisine that never fails to impress. One of their standout dishes is the Vienna steak, a mouth-watering New York strip steak smothered in sautéed onions and served with a side of broccoli.
Another must-try is the Filet Mignon Bandit, a classic dish that features a tender filet Mignon cut into two portions and cooked to perfection in butter. This dish is served with steamed broccoli and potatoes on the side, providing a well-rounded meal.
Those who enjoy trying unique dishes should give their steak tartare a go. This dish features freshly ground filet Mignon, perfectly seasoned, and served on a bed of lettuce. With all these delicious options, Monastery Restaurant is a great choice for anyone seeking an exceptional European dining experience.
Address:

443 Granby Street, Norfolk, VA

Specialties:

Vienna steak, filet Mignon bandit, and steak tartare
Voila
If you're looking for a restaurant that serves classic cuisine in an atmosphere that is both classy and romantic, this is the place to go. Voila serves flavors from all over the world, with a drink menu that's a must-try for sure. Also, check out the BEST Bars In Norfolk VA.
For $4, you get a Steak Au Poivre, seared filet Mignon coated in peppercorn sauce, and served with roasted veggies. The restaurant also makes some fantastic beef wellington for $42.
Address:

509 Botetourt St, Norfolk VA

Specialties: Steak AU poivre, beef wellington, and duck a l'orange

Omar's Carriage House
Since the 1940s, Omar's Carriage House has been converted into a restaurant and has consistently served exceptional food. One of their standout dishes is the New York steak, a perfect dinner option for steak enthusiasts. For $38, you can enjoy a 16 oz steak served with foie gras shallot butter and truffle fries.
In addition to their renowned New York steak, the restaurant also offers an exquisite beef tenderloin dish. Served with seasonal vegetables, carrot and ginger puree, and mushroom red wine reduction, this dish is sure to impress.
Address: 313 West Bute Street, Norfolk, VA
Specialties: New York steak, beef tenderloin, and Moroccan chicken tagine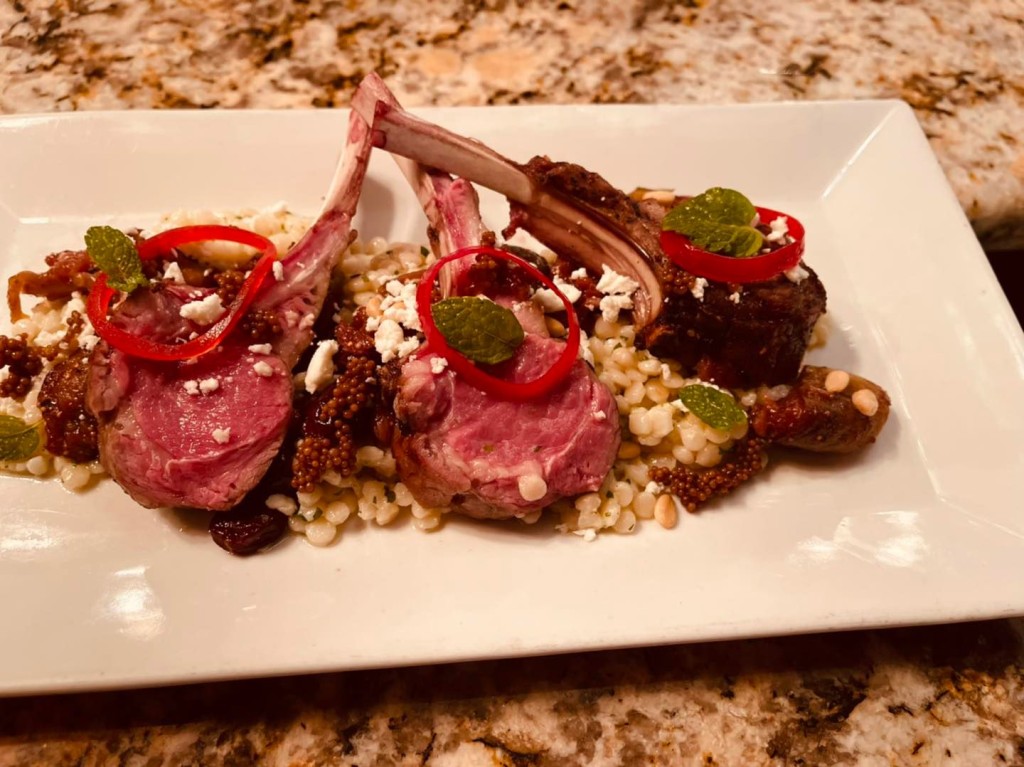 Granby Street Pizza
Granby Street Pizza may not serve traditional steaks, but they have a pizza that is causing quite a stir: the Philly steak pizza. Customers can't stop raving about its amazing flavor.
If you're not in the mood for pizza, they also offer two mouth-watering steak and cheese subs. Choose from the classic steak and cheese sub or the steak and cheese supreme sub. While it may not be the typical way to enjoy steak, adding some variety to your meals is always a good thing.
Address: 235 Granby Street, Norfolk, VA
Specialties:

Philly Steak Pizza, and Steak and Cheese Sub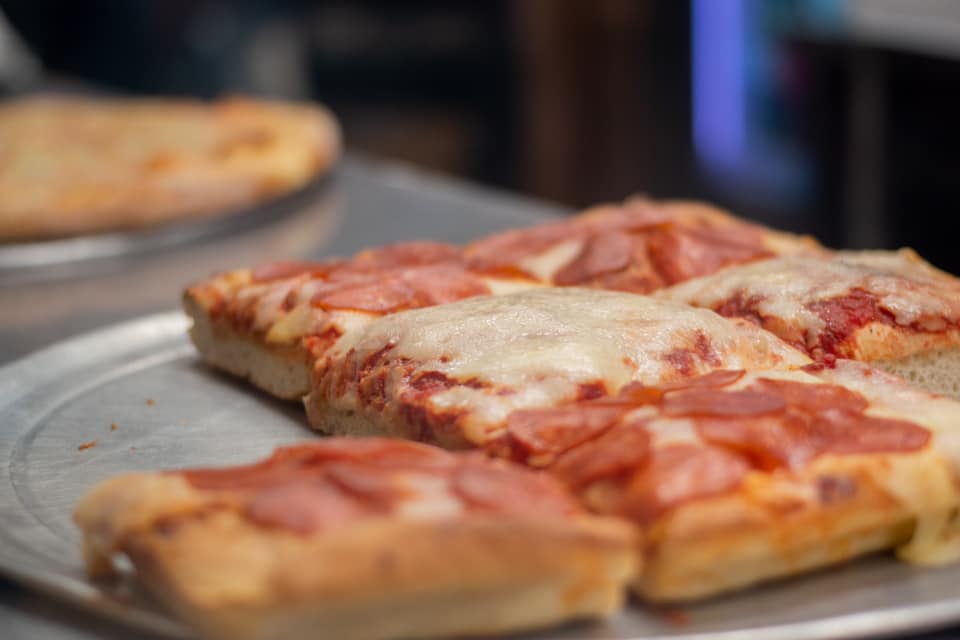 Recommended Read: 19 BEST Burgers In Norfolk VA
Chartreuse Bistro
If you're a fan of fine dining, Chartreuse Bistro is the ideal spot for an exceptional dining experience. Their cuisine is top-notch, with their steak, roasted duck, and gnocchi being particular favorites among diners.
This bistro is renowned for its outstanding food and has earned the highest praise a restaurant can receive. Don't just take my word for it – ask the hundreds of satisfied customers who return for more.
Address:

205 E City Hall Ave, Norfolk, VA

Specialties:

Steak, Gnocchi, Roasted duck, Monkfish
Doumar's Cones & Barbecue
While Doumar's Cone & Barbecue may be best known for their ice cream, their food is equally impressive – particularly their mouth-watering steaks that have customers coming back for more.
Not only is the food delicious, but it's also affordable, with reasonable portions that won't break the bank. If you're a steak enthusiast, we highly recommend trying their steak sandwich with bacon. Trust us, it doesn't get any better than this. Check out the 23 Best Sushi Places In Norfolk VA if you're looking for a different type of cuisine!
Address:

1919 Monticello Ave, Norfolk

Specialties:

Ice cream, Drinks, and Steak and Bacon Sandwich
Todd Jurich's Bistro
At Todd Jurich's Bistro, Chef Todd Jurich and his team are dedicated to serving cuisine of the highest caliber, with a clear commitment to flavor and quality. To complement their exceptional dishes, they offer an extensive selection of expensive wines from all corners of the world that are sure to delight any connoisseur.
Their Angus beef filet mignon is a standout dish, served with bistro steak sauce, crispy polenta, and creamed spinach. And for those looking for something different, their meatloaf is definitely worth trying.
Address: 150 West Main Street, Suite 100, Norfolk, VA
Specialties: Filet Mignon, and meatloaf
Editor's Pick: Best Thrift Stores in Norfolk VA
Conclusion
Discovering a top-notch steakhouse can be a challenging task, especially for those who have developed a discerning palate for perfectly cooked steak. Even the slightest error in seasoning or cooking time can spoil the whole dining experience. Fortunately, all of the restaurants mentioned above serve some of the best steaks in Norfolk, VA. The only question that remains is which one will suit your particular preferences – and that is something only you can determine.