Pubs are the best place to hang out with your friends if you all are beer lovers. Moreover, we know how sometimes you crave an alcoholic drink, and nothing else can prevent that craving. In such cases, pubs can be your go-to place. They have many drinks to make you carefree for the night. We will introduce you to the best pubs in Norfolk in this article. To cater to those looking for more of a club atmosphere, we have also included a list of the 11 best clubs in Norfolk, VA.
Best Pubs In Norfolk
Though pubs are known for serving exceptional drinks, you may come across a variety of comfort food in most of them. Besides, we have carefully considered these places so that you only have the best experience. Hence, you will love every minute you spend at these pubs.
Grace O'Malley's Irish Pub
On top of our list, we have this superb Irish pub that is one of its kind in Norfolk. Here, you will witness beautiful aesthetics, thanks to the Irish furniture and decorations. You will feel like you have magically transported to Ireland. Furthermore, there are plenty of authentic Irish drinks to choose from.
Address: 211 Granby Street. Norfolk. VA. 23510.
MJ'S Tavern
If you are looking for a pub where no one will look down upon you for who you are, MJ's Tavern is the pub for you. This gay bar is welcoming to all kinds of people. And their friendly staff will ensure you have the best experience during your visit.
In addition, it will be even more fun if you stop by at night. This tavern has live music, karaoke, and a wide array of special night drinks to give you a blast. Also, check out our list of the 30 best places to live in Norfolk, VA. It covers the top neighborhoods regarding safety, amenities, cost of living, and more.
Address: 4019 Granby St. in the Colonial Place, Norfolk, Virginia.
Kelly's Tavern
Founded in 1983, it is a local pub chain with a relaxed atmosphere. They also serve famous burgers and an incredible selection of freshly brewed beers.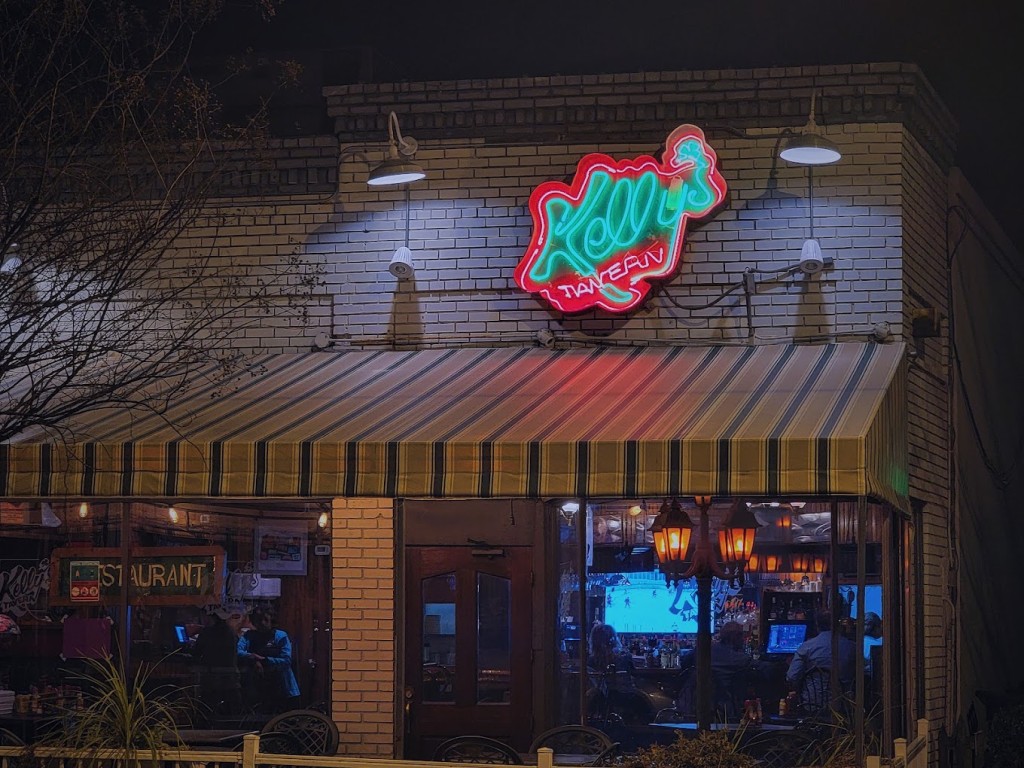 Moreover, Kelly's Tavern is popular among the locals and tourists due to its pleasant ambiance and luscious variety of food. Thus, it is among the top pubs in Norfolk for drinks and food.
Address: 1408 Colley Avenue, Norfolk, VA 23517.
Brick Anchor Brew House
Brick Anchor is the best pub in Norfolk with food. It has a collection of 60 craft beers on tap, each of which tastes delicious. We won't be wrong to say that your palate will have a party at its Brew House.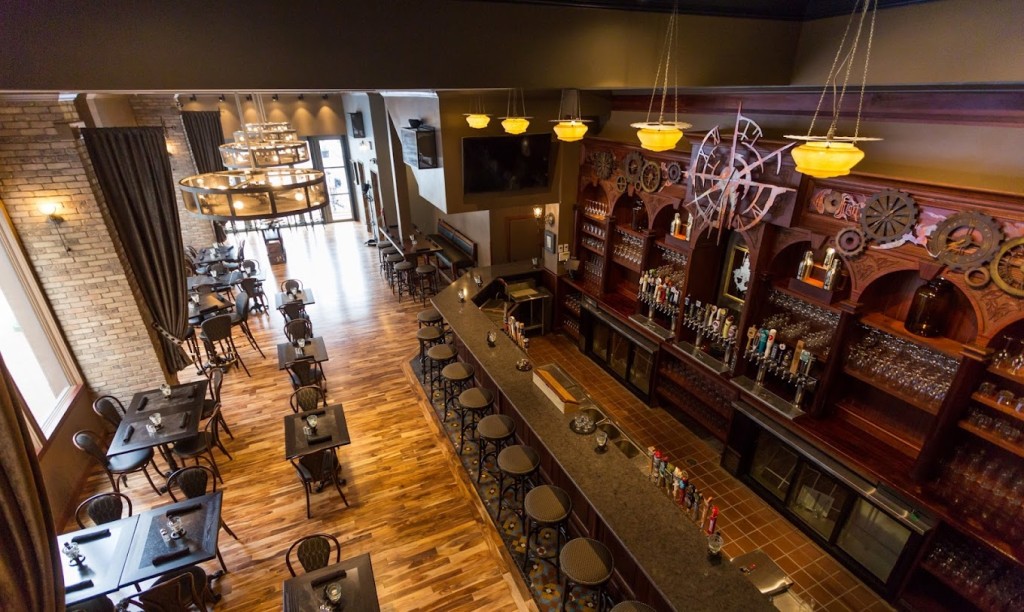 Also, the interior is dreamy with a wooden theme and minimalistic concept that go well together. Therefore, it will make a great place for your trip pictures.
Address: 241 Granby St, Norfolk, Virginia 23510.
The Public House
There is nothing at this pub which you will not like. It has an excellent atmosphere, elegant vibes, yummy beers, and tasty food.
Further, this spot also has pool tables, a smoking lounge, and arcade games at the back side of the pub. As a result, you can visit with your friends for a memorable time.
On the other hand, it is closed on Sundays, so that's a bummer.
Address: 1112 Colley Avenue, Norfolk, VA 23517.
Murphy's Law Pub and Grill
Murphy's is a traditional American pub where you can hang out after the day's schedule is over. It is comfortable, and the drinks are cheap. And there is a dance floor where you can shake out the tiredness and interact with others for a good time.
They also have delicious food and lovely staff to cater to your requests. Hence, this is the best pub in south Norfolk that will not go heavy on your pocket.
Address: 3574 N Military Hwy Norfolk, VA 23518.
Tap House Grill
You will love this place as soon as you enter. They have a creative selection of brews and beers that you can devour. Besides, every sip will impress you with its flavor and balance. A vast menu of tempting food is waiting for you at Tap House. You can have Burgers, Sandwiches, Wraps, and many other items. Consequently, it is some of the best pubs in Norfolk.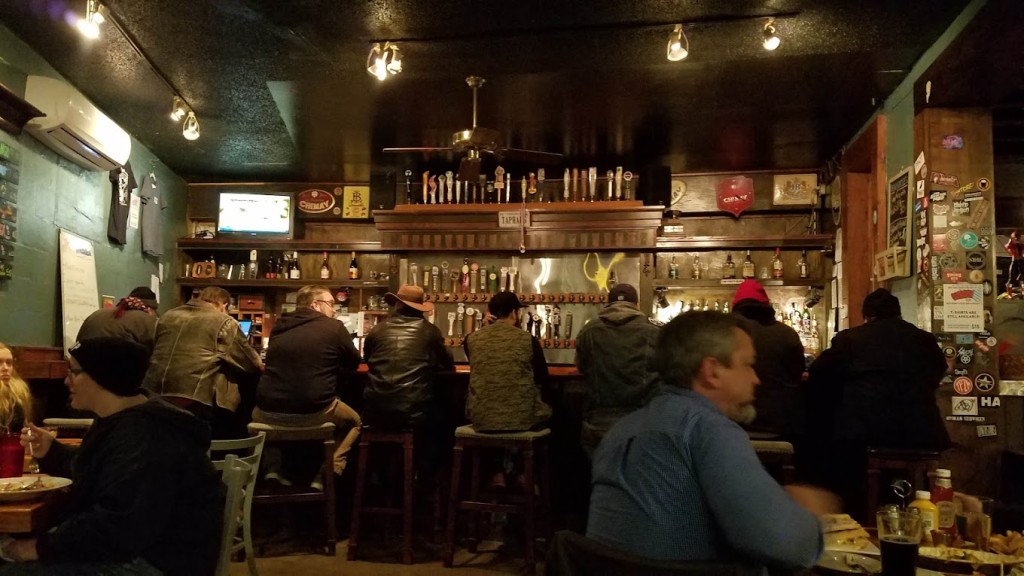 Address: 931 W 21st St Norfolk, VA 23517.
Haven Inn Bar and Grill
It is another excellent bar that offers a lot of scrumptious drinks to kick your worries away. They have the Bloody Marys, Mimosa, and Screwdriver. All of these drinks are distinct and flavorful.
Apart from the drinks, you can also choose Haven Inn for breakfast, lunch, and dinner. The place has an extensive collection of delicious and freshly made food that will delight your tastebuds.
Address: 160 S Military Hwy, Norfolk, VA 23502, United States.
Tap It Local
This beer spot has won awards for its quality craft beers and food. They only pick fresh ingredients for their food to give it brilliant flavors and texture. Tap It Local is well-known in the area for its local craft beers. Also, they come up with new and unique choices now and then. Hence, do give them a try whenever you are in the area. If you're looking for more great bars to visit in Norfolk, check out our list of the best bars in the area, where you'll find even more options for great drinks and good times.
Address: 244 Granby Street, Norfolk, VA, United States.
The Birch Bar
The pub came into existence in 2011 to serve Norfolk's finest collection of craft beer. And they have rightfully succeeded in their mission since the customers tend to return for the drinks and food.
On the other hand, The Birch Bar has a knowledgeable staff and an elegant interior to enhance your experience.
Address: 1231 W Olney Rd, Norfolk, VA 23507, United States.
Jack Brown's Beer and Burger Joint
Here, you will not have to wait long to enjoy the first sip of the drink. It offers quick service, thanks to their professional staff who are experts at their job. Plus, you can also stop by for late-night drinks since the bar is open till 2 in the morning.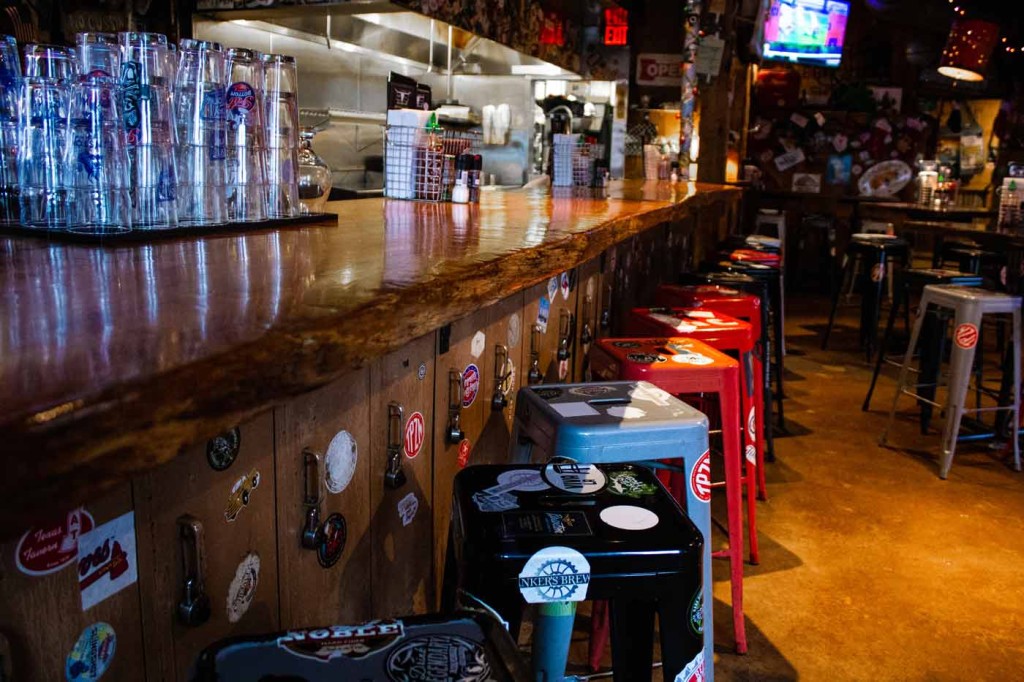 Moreover, do give their burgers a try when you are here. You will enjoy a mouthful of juicy burgers that will blow you away with the taste.
Address:

131

Granby St, Norfolk, VA 23510-1603

.
Press 626 Wine Bar
They have the best selection of craft cocktails which you will surely love. The taste is so good that you will want to try every one of the flavors.
Besides, Press 626 is home to Norfolk, VA's most luscious wines. If you're also in the mood for a hearty meal, be sure to check out our article on the best steaks to try in Norfolk, VA, for a list of restaurants that serve top-quality cuts of meat.
Address: 626 W. Olney Rd. Norfolk, VA 23507.
Takeaways
To sum it up, you will find many of the best pubs in Norfolk that are suitable for a thrilling night out with your friends. However, if you are not in the mood for a loud environment and want to enjoy a quiet drink, some of these pubs will offer you that as well. East Beach Bar and Grill