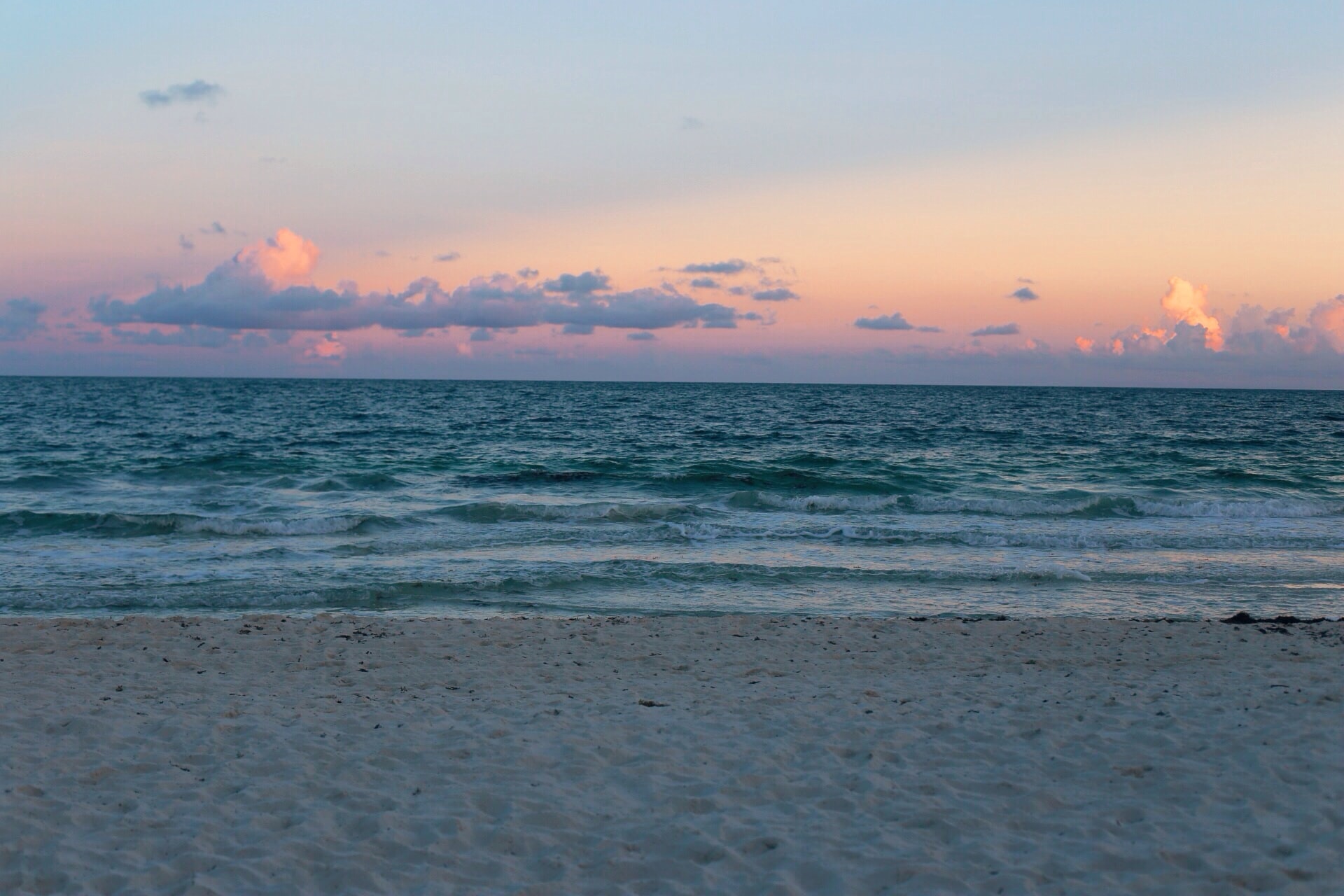 If you are visiting Norfolk to explore the rushing waters of the city, then you have made an excellent choice. Norfolk, VA, is home to some relaxing beaches with clean blue sea water where you can have a great time with your kids. So, if you are on a tight schedule and unsure which beach to choose, we have placed the 12 best beaches in Norfolk, VA, on this list.
And after a day spent at the beach, why not treat yourself to a delicious pizza? Norfolk is known for its fantastic pizza, with various toppings, sauces, and crusts to suit all tastes. To help you find the perfect pie, here's a list of the "Best Pizza in Norfolk, VA."
Best Beaches in Norfolk
The beaches we have picked for this compilation are neat and clean. Therefore, you will have a good family time here. They offer a beautiful sight of the blue sea where you can swim and play around. 
Therefore, let us move on and learn more about these excellent beach spots in Norfolk.
Ocean View Beach Park
There is plenty of free parking space, so there will be no waiting queues for a good parking spot. Moreover, it is a children-friendly beach where you can take your kids for an enjoyable outing.
However, if you plan to visit Ocean View Beach, plan your trip before 5 pm because the lifeguards may not be available. Hence, safety issues may arise. If you need a break from the sun and sand, you can also check out some of the must-visit massage spots in Norfolk, VA. 
Address: 100 W Ocean View Ave Norfolk, VA 23503.
Sarah Constant Beach Park
It is a white-sand beach where you can sit in front of the calm waters. Sarah Constant Beach is famous among locals and tourists for its peaceful atmosphere and clean water. However, the beach is guarded by lifeguards to reduce any risks of accidental drowning.
Address: 300 W Ocean View Ave, Norfolk, VA 23510, United States.
Community Beach Park
Community Beach is among the best beaches in Norfolk for swimming. The tides are not very high, depending on the season. Hence, you can go into the waters and relax your mind and body. Plus, the beach is vast, and you can lie under the sun during winter.
Besides, there is a large parking area and public restrooms.
Address: 700 E Ocean View Ave, Norfolk, VA 23503, United States.
Virginia Beach Oceanfront
Here, you can walk across the boardwalk while admiring the beautiful scenes of the radiant waters. Sip on your coffee, bicycle across the boardwalk, or take a simple walk.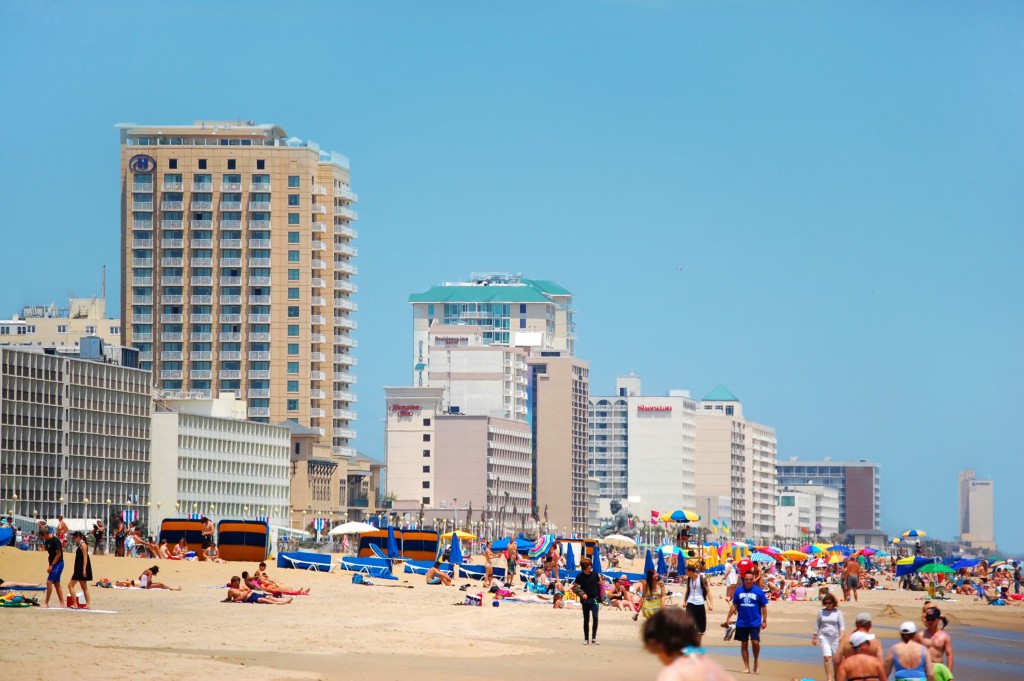 The Virginia Beach Oceanfront looks gorgeous, especially in the mornings. So, take some time out of your mornings and head here to start your day spectacularly.
Additionally, for those looking for a budget-friendly accommodation option, there are a number of great options for affordable hotels in the area. For a complete list of the top 22 best cheap hotels in Norfolk, VA, be sure to check out our article on the subject.
Address: 901 E. Cary St. Suite 900. Richmond, VA 23219.
East Beach
You will have an unforgettable day out with your family at East Beach. You can have fun with the water sports, such as water bikes, waterskiing, tubing, wakeboarding, and much more. In addition, this beach offers a mesmerizing view of the sunrise and the sunset. Sit on the cool sand and enjoy the views as you let your worries disappear.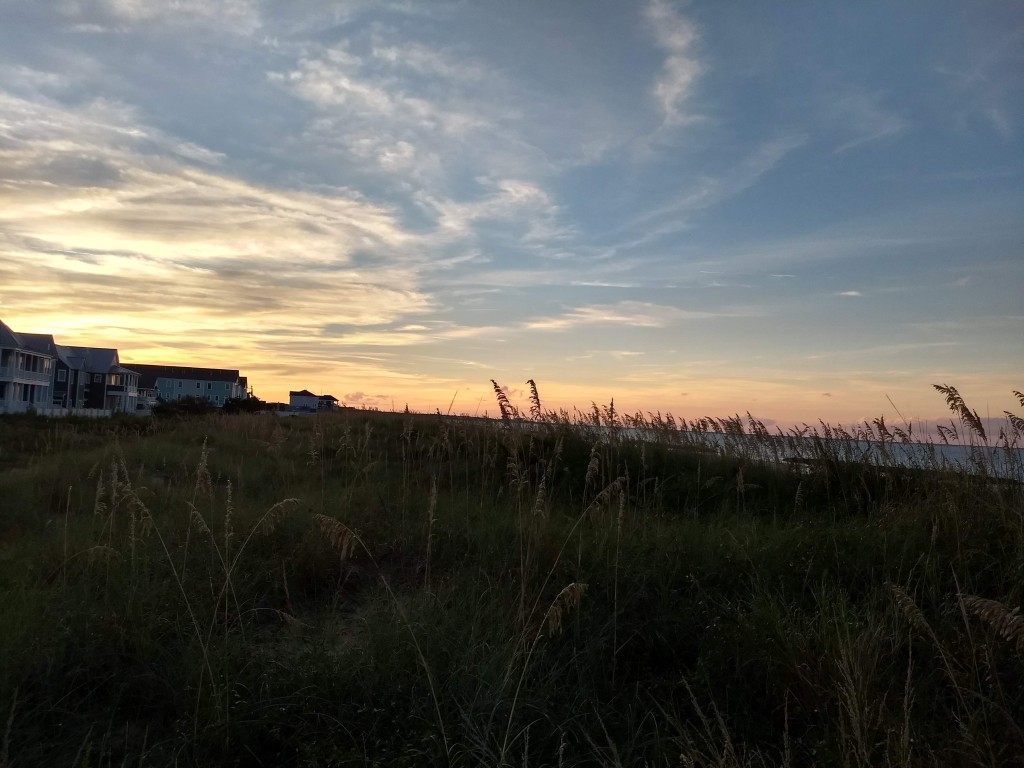 Address: 4202 E Ocean View Ave Norfolk, VA 23518.
Recommended Read: The Top 15 BEST Pubs In Norfolk VA
Chic's Beach
It is the best beach in Norfolk for dogs. You can go here with your pet for a great stroll. Your pet will love it here.
And, the beach is clean with little or no rubbish. Thus, there are several spots to take a nice picture for your socials.
Address: 3656 Shore Dr. Virginia Beach, VA 23455.
Lynnhaven Boat Ramp and Beach
Lynnhaven is another picnic spot near Norfolk you can visit with your family on weekends. This one is a children-friendly beach where you can bond with your family at sea. Plus, there are public restrooms and washrooms to ease your trip. Even the parking costs only a little.
What is more? It is not a crowded beach, and natural shades protect you from the harsh sunlight. Overall, Lynnhaven will make a brilliant pick for a nice beachy day. Also, check out the lively nightlife in Norfolk, VA. The city has various options for a fun night out, from dance clubs to lounges. Our list of the 11 best clubs in Norfolk, VA, will help you make the best choice.
Address: 3576 Piedmont Cir Virginia Beach, VA 23455.
Buckroe Beach
When you want a dreamy escape to the beach, which is not too crowded or messy, go to Buckroe Beach. You will not come across many tourists here, particularly on weekdays, so the beach is mostly empty.
Additionally, there is ample space for you to play sports with your friends or family.
Address: 100 S 1st St Hampton, VA 23664.
Willoughby Beach
If you want to experience the most stunning sunset of your life, visit this beach during sunset hours. You will see a glorious view that will get lost in its beauty.
Thus, it is an underrated spot to go with your partner for a lovely alone time. On the other hand, there are casual restaurants nearby offering various comfort food options. So, you can dine there when you feel hungry.
Address: 11th View St Norfolk, VA 23503.
Editor's Pick: 19 BEST Burgers In Norfolk VA
E-Beach Little Creek
You will find many shelters and sitting spaces at this beach where you can have food comfortably. Furthermore, you can enjoy the view by sitting in your car's front seat. It is possible since the parking lot and beach are nearby. However, this beach is smaller than other best beaches in Norfolk, but it is peaceful nonetheless.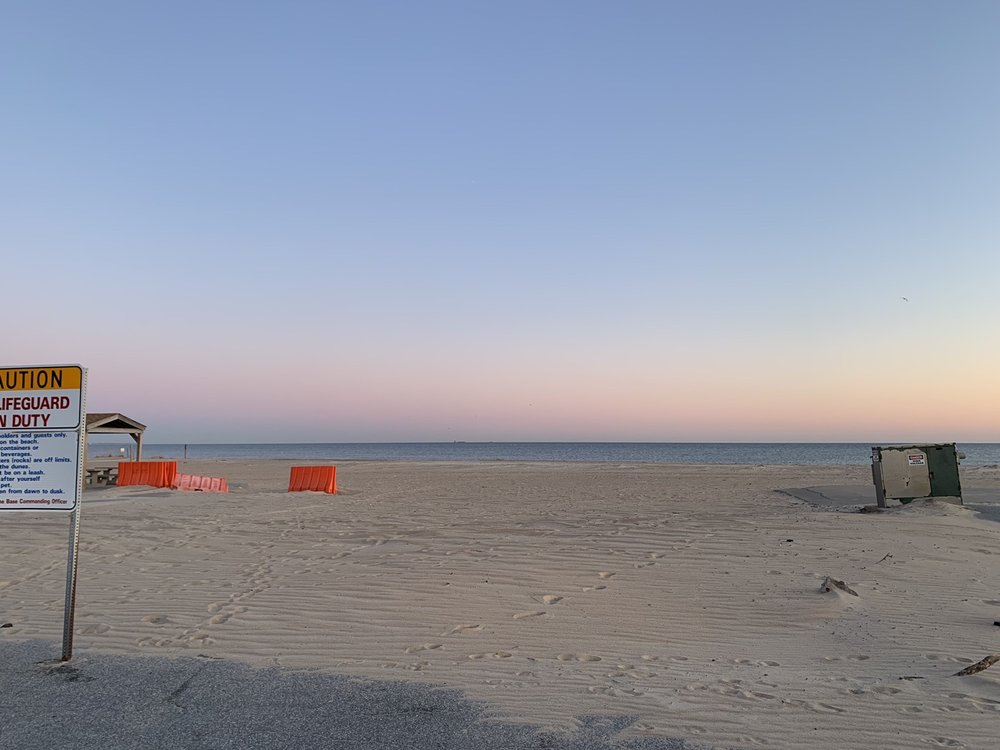 Address: 10TH St Virginia Beach, VA 23451.
Huntington Beach
Though this one is not located in Norfolk, you will not have to travel many miles to reach here. And, every minute you spend traveling will be worth it because Huntington Beach is one of the favorites among the residents.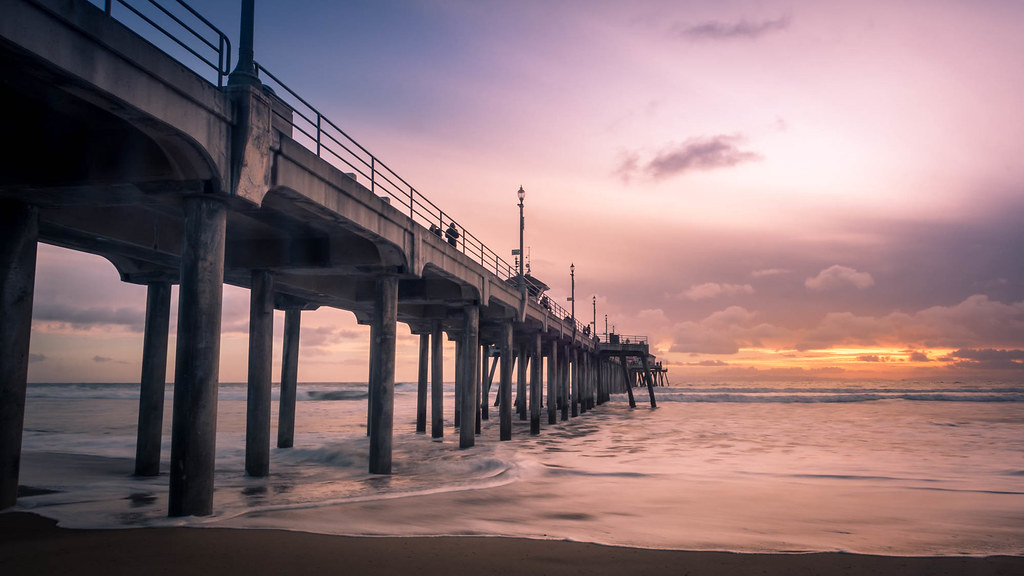 Besides, the water has no trash floating and is spotlessly clean. You can even see under the water since it is so clean. One downside may be that the washrooms near the beach are not always clean.
Address: 361 Hornet Cir Newport News, VA 23607.
Related Read: 34 Best Brunch Spots in Norfolk VA
Whitehurst Beach
Located in Downtown Norfolk, Whitehurst Beach is gorgeous and has plenty of area for games. You can play catch, volleyball, and beach soccer on the clean sands. Plus, there are restaurants and small eateries nearby. So, visit these when your stomach starts to feel empty.
Address: 1799 W 48th St, Norfolk, VA 23508, United States.
So, this article summed up all the best beaches in Norfolk that you can visit for a recreational trip with your loved ones. Norfolk is known for its clean and wide beaches, and it will be a wrong decision not to see one during your time in the city. If you're looking to make a more permanent move, be sure also to check out our list of the 30 best places to live in Norfolk, VA, for a comprehensive look at the best neighborhoods in the area. Additionally, when considering a move to Norfolk, it's essential to understand the cost of living in the area. To help you plan and budget, we have compiled information on the cost of living in Norfolk, VA,