Norfolk is most known for its stunning views, luxurious facilities, and tasty foods. However, if there's anything that's slept upon, it's the variety of Massage Parlours available to unwind. After a busy week or two, it's essential to make time to relax, and a massage is one of the best ways to do so.
An effective massage reduces your stress level significantly and has immunity benefits too. Not everyone can give a good massage, though, and it's essential to find a place that does. For the best massage experience, check out The 15 Unmissable Massage Experiences in Santa Ana. Continue reading to find out where you can get the best massage in Norfolk, VA.
Massage In Norfolk, VA
It can quickly get overwhelming when choosing from a large variety of Massage Parlours in Norfolk. Not to worry, though, as we've narrowed your choices down to around 33 places. We believe these places deserve your hard-earned money and time.
Sunday Sun Spa Shop
Kicking off the list is Sunday Sun Spa Shop, a well-known relaxation and beauty center around Norfolk. Offering Spa Pods, Body Wraps, and many other services for your benefit at reasonable prices. Apart from the beauty services, their unconventional massage is also known to be highly pleasing.
The service known as "Zero Gravity Massage" has been tried and tested by guests who have left nothing but praise for it. It's an effective way of relieving tension that involves little to no extra human effort. Those who prefer privacy should have their eye on Sunday Spa Shop.
Address: 1710 E. Little Creek Road Norfolk, VA 23518
Massage Envy
Massage Envy is all about pure technique and solid massage packages. Choose from defined packages or create a custom massage experience built specifically for you. Enhancements such as Aromatherapy and Exfoliation are also available to improve the experience.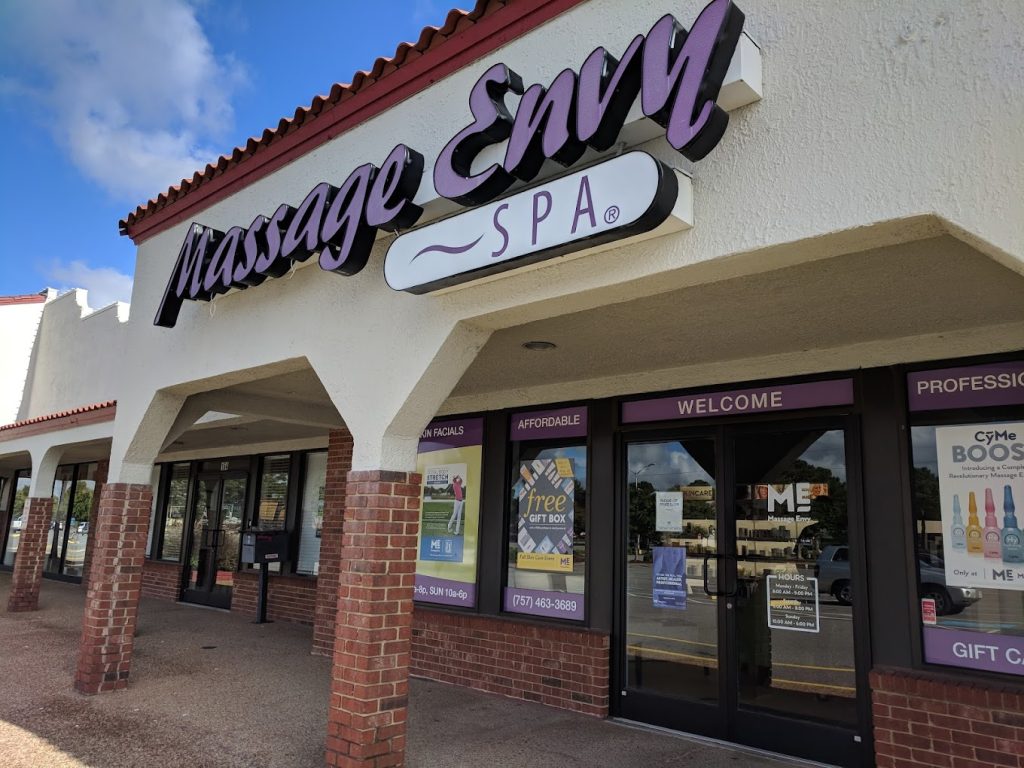 Don't be overwhelmed by the number of services available, though, as Massage Envy is known to deliver quality. The staff is friendly and attentive at all times to cater to your needs. Those looking for an all-around great experience should visit Massage Envy.
Address: 4000 VB Blvd

Ste 160

Virginia Beach

, VA

23452
Flow
Flow is a popular massage spot in Norfolk focused on providing supreme relaxation. The experts at Flow do just that by taking care of you in concentrated 30 to 120-minute sessions. You won't be disappointed if you choose the Ancient Thai Massage or the Sound Bath. Also, check out Best Thai Cuisine in Norfolk.
The staff at Flow is nothing short of professional and always keeps you comfortable. There may not be many services available at Flow; however, the staff perfects the available ones. Flow aims to set the standard for the most pleasing massage in Norfolk, VA, and is almost there.
Address: 400 W Olney Rd, Norfolk, VA 23507
Elite European Day Spa
Elite European aims to offer a plethora of spa services to appeal to a wider audience in Norfolk. The services available include Skin Rejuvenating, Hair Salon, and of course, Body Massages, among many others. You'd think with so many services available, the massages would be underwhelming yet that is far from the truth.
Choose between a Swedish, Deep Tissue, Hot Stone, Reflexology, and Prenatal Massage to de-stress your body. Elite European also provides enhancements such as Softening Skin and a Body Wrap to complement the massages. Visit Elite European if you're looking for a premium experience at satisfactory prices.
Address: 201 W 21st St STE 2, Norfolk, VA 23517
Changes City Spa
Changes City Spa is all about individualism and catering to your specific needs. The staff available at Changes City is trained in various Massage Techniques, including Hot Stone, Deep Tissue, and many others. The standard procedure is for the customer to state their preferred massage time, and the staff suggests which package to go with.
Changes City also has a diverse selection of enhancements and body care available too. Some of their most popular enhancements are their Deluxe Head and Feet massages alongside their Seasonal Body Polish. Visit Changes City Spa if you are unsure of which Massage to try and want a practical experience.
Address: 710 W 21st St, Norfolk, VA 23517
Recommended Read: Top Barbers You Must Visit In Norfolk VA
Letoile Day Spa And Nails
Letoile Day Spa is an excellent economical choice for all things massages. The services available are simple and, more importantly, relatively affordable than other massage places. Most techniques apart from Hot Stone are available in 30 or 60-minute variations for customers to choose from.
Customers love the atmosphere at Letoile Day Spa, which adds to the overall experience. While economical, Letoile Spa has been known to be overbooked at times and mismanages appointments too. Those managing a tight budget should visit Letoile Day Spa for an affordable massage in Norfolk VA.
Address: 5950 E Virginia Beach Blvd, Norfolk, VA 23502
Brian Dunning Massage And Bodywork
Brian Dunning Massages are highly rated for the staff's superb technique and calming ambiance. Techniques available include Swedish, Aromatherapy, Deep Tissue, Cupping, Neuromuscular and Prenatal massages. Since this place is a massage station first, the quality of these techniques is relatively more pleasing.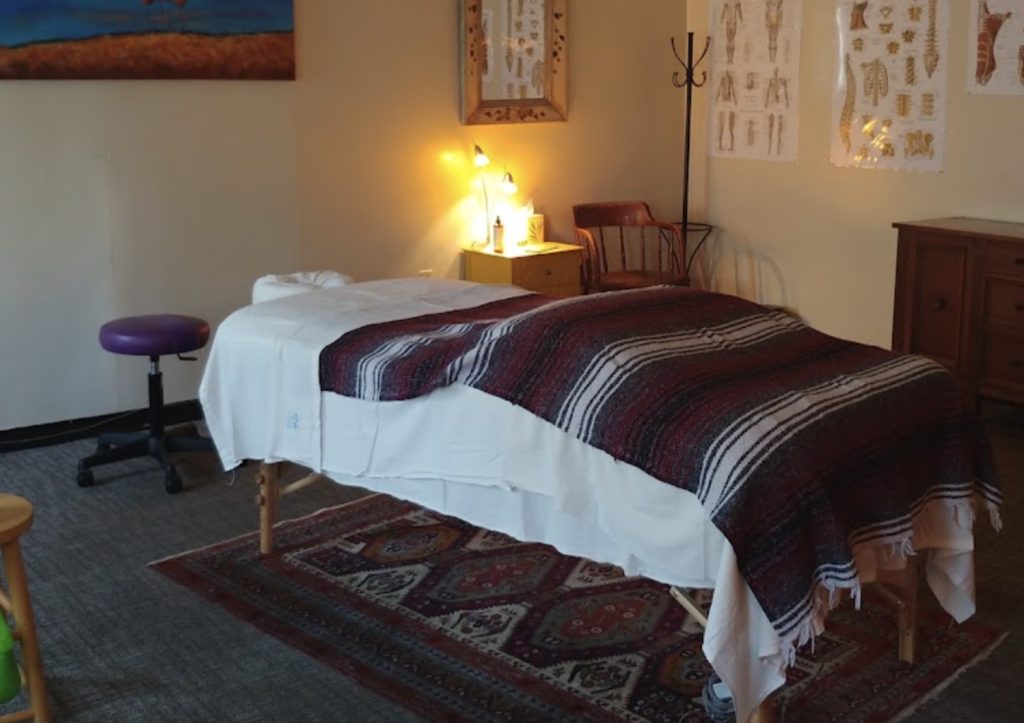 Reviews state the staff is passionate about massages and trained to relax the body extensively. The attention to detail at Brian Dunning is impressive and worthwhile. Visit Brian Dunning Massage and Bodywork for an unforgettable massage experience.
Address: 809 Brandon Ave UNIT 204, Norfolk, VA 23517
Massage And Wellness Studio
Massage And Wellness Studio completely understands the body and presents packages to relieve tensions. Try the Therapeutic Herbal Scrub or Reflexology massage to give your body the care it deserves. Most services on offer include optional add-ons and different variations.
Customers can choose their music or listen to prechosen calming tunes as they enjoy a massage. Most reviews state that those who visit Wellness studio leave feeling better and refreshed. Visit Massage And Wellness Studio if you want a fresh glow in your body. After your massage, head to one of the Top 12 BEST Beaches in Norfolk, VA, to complete your relaxation and rejuvenation experience.
Address: 253 W Bute St, Norfolk, VA 23510
Glitz Spa Bar
Glitz Spa Bar strikes a balance between providing exceptional massages as well as being a bar on top of that. Booking a Massage Therapy session with Glitz Spa Bar also knits you complimentary beverages while you relax. This is a welcome addition to an already great massage experience.
Glitz Spa Bar sets itself aside from other traditional massage places and has managed to become a crowd favorite. The staff is super friendly, and making conversation with them is a breeze. For an unorthodox yet relaxing massage in Norfolk VA, visit Glitz Spa Bar.
Address: 300 Monticello Ave Suite #294, Norfolk, VA 23510
Foot Treatment Spa
Foot Treatment Spa's staff specializes in handling feet and joints in a way that leaves you feeling rejuvenated. Choose from a 30-minute to a 75-minute Foot Reflexology session or a combo package too. Add-ons such as Dead Skin Removal and Regular Polish are also available here.
While we miss the full-body massage packages, the Foot Reflexology available here is unparalleled in technique. Customers adore the massage and have deemed Foot Treatment Spa one of the best. Visit Foot Treatment Spa for their superior Foot Reflexology packages.
Address: 2200 Colonial Ave Ste.2, Norfolk, VA 23517
Lady Fingers Massage
Lady Fingers considers a pleasant massage to be performed gently and with care. This skill is also why massages at Lady Fingers are often talked about for their attention to detail. Lady Finger's also offers a discount for select massage types on those older than 65.
They have on offer Couple's Massage Coaching as they believe a massage is the best gift to give a significant other. Lady Fingers has much to love as their massages are considered special and long-lasting. We wish the packages were more affordable.
Address: 700 N Military Hwy #2020, Norfolk, VA 23502
Enrich Spa
Enrich Spa is tucked away in a cozy location by the beach and is considered by many to be a hidden gem. The massages available include Full Body, Foot Reflexology, Prenatal, and Couples Massage packages too. Enhancements such as Hot Stone and various Oils are also available to be added.
The Massages are priced relatively higher however are also a fair step up from competitors. Their Couple's Massage is popular and receives high praise from many. Those looking for a comfortable couples massage in Norfolk, VA should visit Enrich Spa. After a relaxing massage, don't forget to check out The BEST Pizza Places In Norfolk, VA, for a satisfying meal.
Address: 9573 Shore Dr, Norfolk, VA 23518
Lotus Day Spa
Lotus Spa is an all-in-one package for Massage, Facials, and Nail Care. Lotus Spa has been deemed an expert in its craft and knows its way around the human body. Most of the usual massage types are present with the addition of Relaxing Herbal and Trigger Point Massages.
Those that value privacy may also choose the Chair Massage available at Lotus Day Spa. Prices are adequate and the services offered are exceptional. Lotus Day Spa is an easy recommendation for anyone who wants a clean feeling massage and then some.
Address: 1547 E Little Creek Rd, Norfolk, VA 23518
Feeling Better Massages
At Feeling Better, the focus is on providing massages that relieve pain and build up tension in the body. Therapeutic Massages are offered that vary between 30 minutes and 2 hours. The level of relief a customer will benefit from depends on the package's length.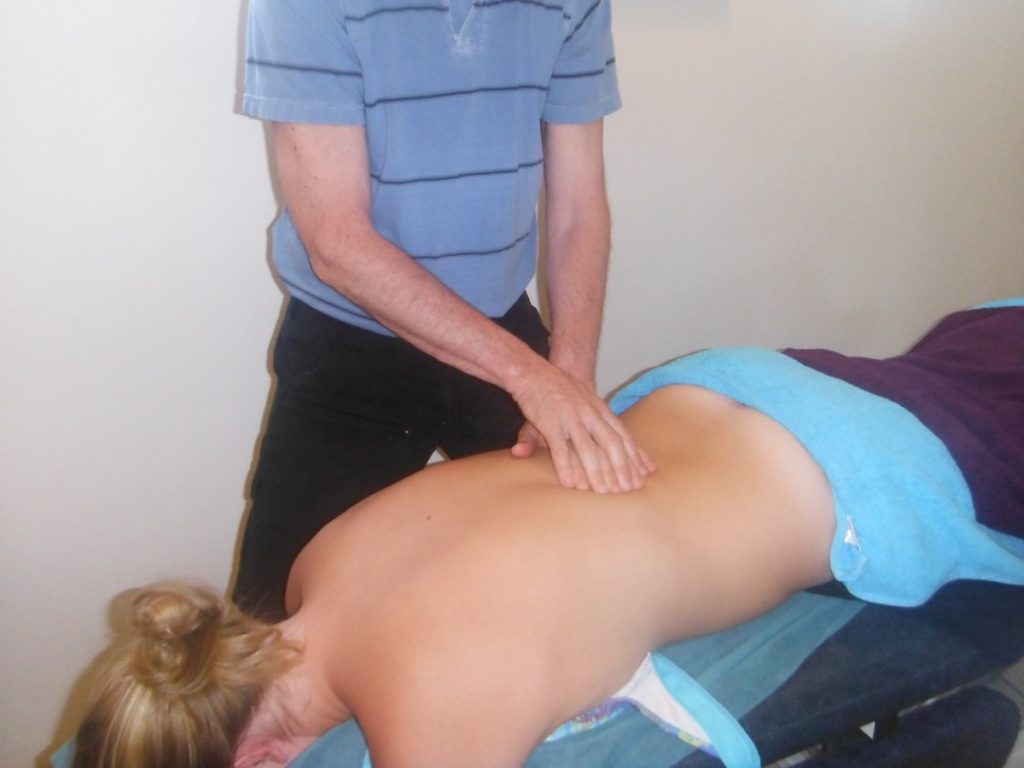 We recommend Feeling Better Massages for anyone wanting to alleviate physical pain in a calm and collected manner. Their services are highly recommended and are priced sufficiently.
Address: 1709 Colley Ave, Norfolk, VA 23517
Studio East Salon Spa
Studio East Salon and Spa is an excellent choice for Body Care. Massages, in particular, are famous for being reasonably priced and worth even more. Studio East offers 30 to 90-minute Massages with a handful of Skincare and Waxing options too.
Customers who visit Studio East are extremely impressed by the staff and their friendliness. The staff is known to be knowledgeable in their craft and friendly towards all guests. This makes the experience that much sweeter for massages. If you're looking for devoted massages in Norfolk VA, visit Studio East Salon Spa.
Address: 3841 E Little Creek Rd Suite O, Norfolk, VA 23518
Calm Therapeutic Massages
At Calm Therapeutic, the focus is all on the fundamentals of massages. Most Massage types are offered here with an emphasis on more delicate techniques. The staff is also familiar with all of the techniques and focuses on individuals more.
What makes Calm Therapeutic great is its focus on making the most out of your time. The money you spend here is nowhere near wasted, and the experience is worthwhile. Their Sports Massage is also recommended by athletes and people who work out. Visit Calm Therapeutic for soothing massages.
Address: 156 Newtown Rd Ste a4, Virginia Beach, VA 23462
Relaxation Station
Affordability and Reliability are specialties at Relaxation Station. Relaxation Station offers multiple packages ranging between 10 and 90 Minutes. All of these are reasonably priced and considered a reliable escape from reality by customers.
Most loved are the Full Body Massages as well as Foot Reflexology by Relaxation Station. The staff is friendly and understands how to give a great massage. Visit Relaxation Station for an economical yet alluring massage.
Address: 300 Monticello Ave, Norfolk, VA 23510
Bella Davinci Beauty
Bella Davinci is all about providing premium certified massages that leave little to no room for competition. This Spa offers services such as Facials, Wellness, Foot Treatments, and of course Massage. The Massages are performed in Swedish, Prenatal, Deep Tissue, and a few more techniques.
Bella Davinci is known for providing the highest quality of treatment to its customers. We love everything about this Spa however the price isn't for everyone. That being said, if you have money in your pocket, then Bella Davinci is the best place to be. For premium massages in Norfolk VA, visit Bella Davinci Beauty.
Address: 700 Monticello Ave, Norfolk, VA 23510
Anjella Paulette Esthetics
Anjella Paulette Esthetics is a big believer in skin rejuvenation through body and skincare. The massages offered here are not only relaxing but also focus on hydrating and treating the skin. Available services include Purifying Back Facial and a Velvet Body Scrub.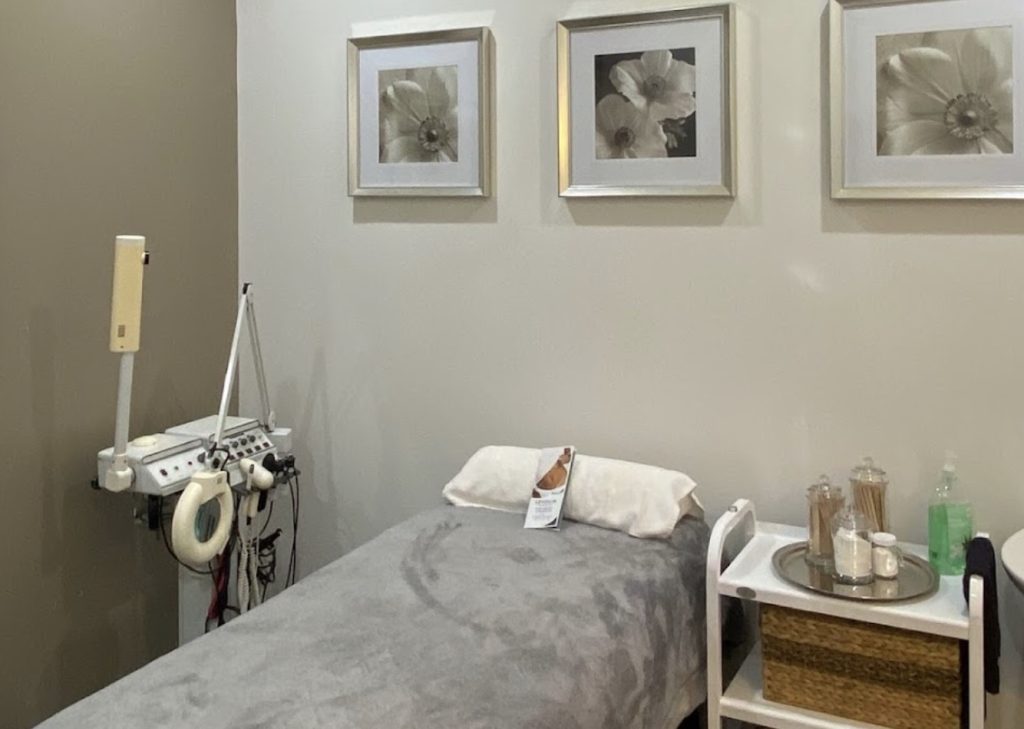 These services aim to clean up your skin yet are relaxing at the same time. Since these are considered premium services, they are priced accordingly, too. For better skin alongside your massage, visit Anjella Paulette Esthetics.
Address: 110 W 20th St, Norfolk, VA 23517
Norview Family Chiropractic
Norview Family focuses on the pain-relieving properties of massages. Available massage types include Swedish, Deep Tissue, Sports, and Trigger Point. Depending on your package, these messages last between 30 and 90 minutes.
Customers love Norview Family for its homey atmosphere and pleasant staff. Comfort is guaranteed whenever you visit this place. For a comforting experience, visit Norview Family Chiropractic.
Address: 7453 Tidewater Dr, Norfolk, VA 23505
Places Near Norfolk, VA
If you aren't afraid to venture out a little, here are some great massage places near Norfolk VA.
Hand And Stone Massage And Facial Spa
Hand And Stone Massage is the embodiment of professionalism and top-tier massage therapies. Hand And Stone offer Massage, Facial, and Hot Stone Treatments. Customers love their massages, and the atmosphere and staff complement the entire experience.
Hand And Stone is our favorite spa because of its ability to do everything well. It's an affordable, high-quality massage spa that is well worth the time and effort. For a superb massage near Norfolk, VA, visit Hand And Stone Massage And Facial Spa.
Address: 1224 Greenbrier Pkwy, Chesapeake, VA 23320
Relax The Feet
Relax The Feet is another spa specializing in Foot Reflexology and shouldn't be slept on. Relax The Feet emphasizes that a well-performed Foot Massage benefits the entire body. Minerals Salts are applied on the feet alongside adequate pressure leading to an enjoyable experience.
Many customers frequent Relax The Feet and thoroughly adore the Foot Reflexology offered here. The prices are adequate, and the atmosphere is also soothing. Visit Relax The Feet if you want a lovely Foot Reflexology session.
Address: 1036 Volvo Pkwy Ste 9, Chesapeake, VA 23320
Look Salon And Day Spa
Look Salon is the place to be for all things Hair Makeovers, Skincare, Nail Services, and Massages. The massage types provided here include all expected types with an additional CBD Massage. Enhancements are also provided as optional additions for the customer.
The most loved aspect of this spa is the overall experience and treatment by the staff. Customers that leave here are happy with the knowledge and compare it to being treated like a King/Queen. Look Salon And Day Spa will soothe any itch you have about massages, and to top it all off, it's priced adequately.
Address: 1433 Sam's Dr #204, Chesapeake, VA 23320
Atlantic Chiropractic And Rehabilitation
This place is less of a spa and more of a health center focused on relieving any physical injuries. It is highly rated, and the massages performed aim to relieve any physical pains or injuries. On offer is Pregnancy Massage Therapy as well as a Chiropractic Massage.
Customers visiting this place leave content with significantly diminished pains than before. The message here is relaxing and considered a treatment for the body. For a medically certified massage near Norfolk, VA, visit Atlantic Chiropractic And Rehabilitation.
Address: 115 Kempsville Rd #1, Chesapeake, VA 23320
Sleek Salon And Spa
Sleek Salon started as a distinguished haircare spa yet quickly added massage as an additional service provided. The types of massage offered here are Deep Tissue, Prenatal, and Sport as well as a Custom Massage.
Sleek Salon And Spa excels at Haircare but is also excellent in providing Massage services too. Most customers avail of the massage service after their hair is taken care of and leave satisfied. We wish more types of Massages were offered here, but what you're getting is worth the cost.
Address: 473 Kempsville Rd #108, Chesapeake, VA 23320
Editor's Pick: 11 BEST Clubs In Norfolk, VA In 2022
Green Leaf And Pebble Spa
Green Leaf provides amazing massages, helpful staff, and an immersive ambiance. Massages last between 60 to 120 minutes and in variations such as Himalayan Salt or Hot Pebble Massage. There are plenty of enhancements available to sweeten the experience.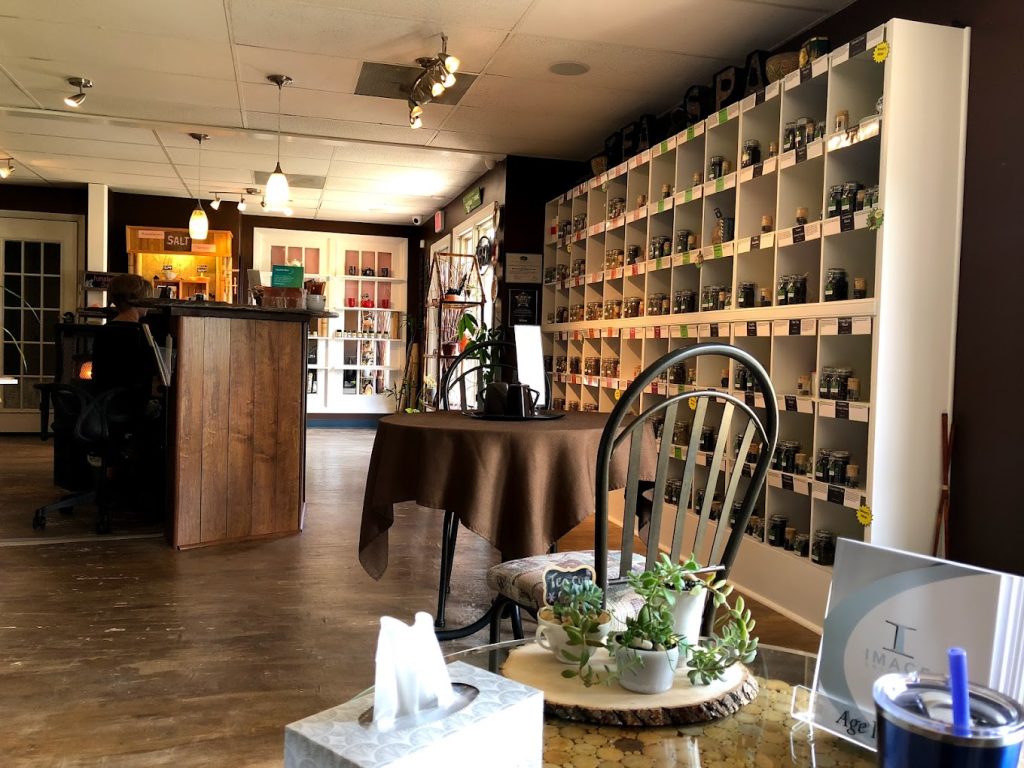 Customers love everything about Green Leaf except for the price. The base prices, as well as the addition of enhancements, are relatively more expensive than competitors. If you can afford it, the massage experience offered at Green Leaf is second to none.
Address: 529 N Great Neck Rd, Virginia Beach, VA 23454
Advanced Fuller School
At Advanced Fuller, the focus is all on Swedish-perfected massage types and physical relief. The massage includes many natural oils, deep pressure points, and stretching. The result is a relaxed and relieved customer. This Swedish Massage is also used as a treatment for injuries.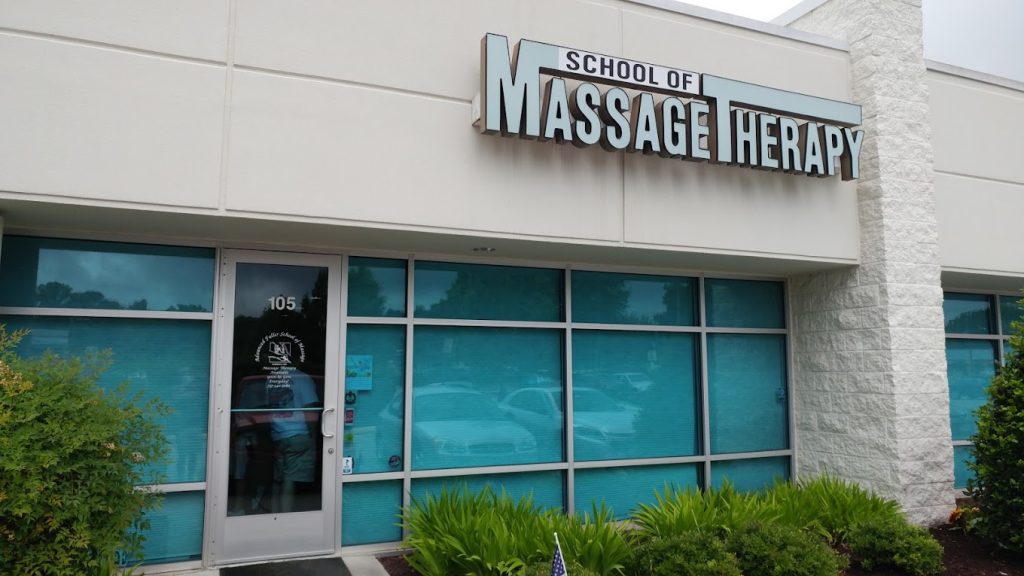 Advanced Fuller offers fantastic prices, and the service quality punches above their weight. It is because of this quality that Advanced Fuller enjoys loyal and repeats customers.
Address: 195 S Rosemont Rd #105, Virginia Beach, VA 23452
Wind And Unwind Spa And Salon
Wind And Unwind is one of the most popular Salons in the area, and rightfully so. The massages offered here are outstanding and leave most feeling refreshed. Another impressive quality is the category of Massages and Enhancements to pick from.
Several packages are also available to make it easier and more economical for the consumer. With so many choices available, the customer may get overwhelmed at times. If you know your way around the specifics and want a seasoned massage near Norfolk, VA, visit Wind and Unwind.
Address: 4736 Virginia Beach Blvd, Virginia Beach, VA 23462
Massage Bliss
Massage Bliss is a peaceful spa that manages to strike the right amount of calmness and thrill. The services offered here include Bliss Custom Massage, Reflexology, Trigger Point, Focus, and Swedish Massage. Punctuality and being on time are a necessity at Massage Bliss.
The massages are treasured by customers and relaxing enough to induce sleep in some too. The overall atmosphere is serene, and no distractions are present. The experience at Massage Bliss shouldn't be missed out on.
Address: 4625 Pembroke Lake Cir, Virginia Beach, VA 23455
Asian Touch
Asian Touch is arguably the best value-to-money massage spa in the vicinity. Most of the massage types offered here are economical packages catering to all customers. Whether you need a premium package or an affordable one, Asian Touch has it all.
Most loved are their Couple's Packages as they are economical and also high quality. The packages offered here are nothing short of impressive. We highly recommend Asian Touch for experienced as well as new customers.
Address: 407 S Witchduck Rd, Virginia Beach, VA 23462
Kingdom Healing Stone
Kingdom Healing Stone boasts an exceptional variety of services available with affordable pricing options. Their most popular services include Reflexology, Rain Drop Therapy, and Hot Stone Massage. The ambiance adds serenity to the experience and improves it.
Customers love the staff's enthusiasm and commitment to the job. The staff loves what they do, and it show's in the quality of the massages provided. Kingdom Healing Stone is a choice that you can't go wrong with.
Address: 2005 Old Greenbrier Rd Suite 102, Chesapeake, VA 23320
Massage By V
Massage By V has received high praise for its professionalism and passionate massages. A variety of services are offered, and most massage types are available. Massage By V is the place to be whether you want an individual massage or take a significant other with you.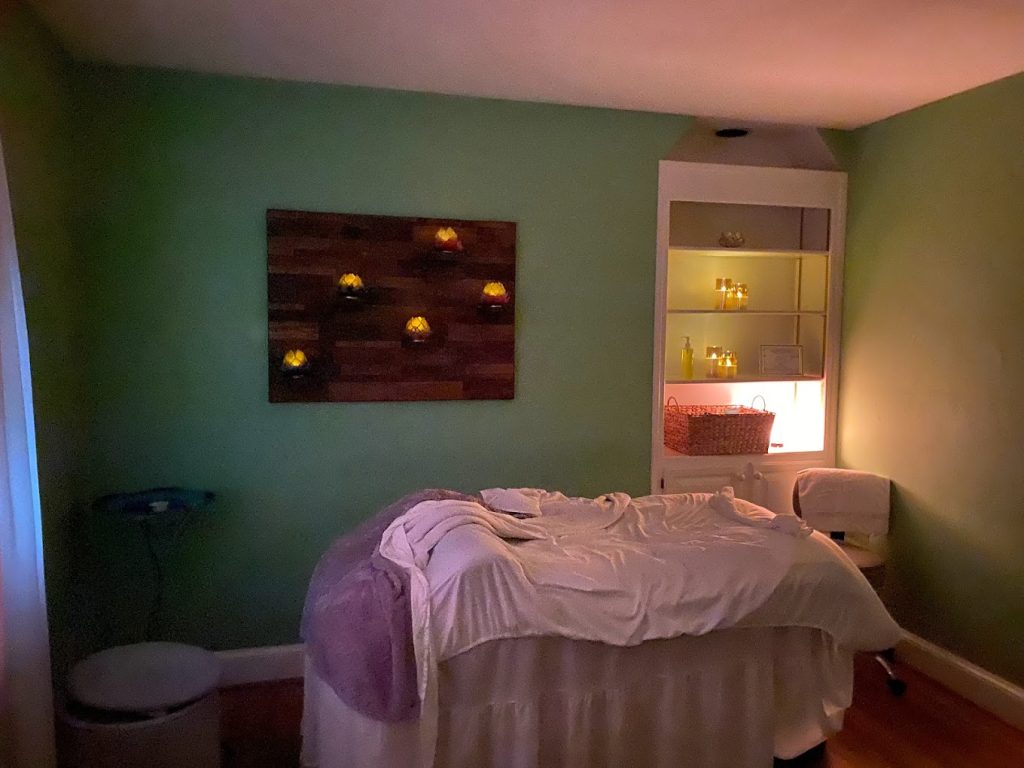 Customers love the soothing environment, and the available services are made for all audiences. What Massage By V has accomplished is nothing short of outstanding. For a fantastic massage near Norfolk, VA, visit Massage By V.
Address: 1736 S Park Ct Suite 201, Chesapeake, VA 23320
Suggested Read: BEST Bars In Norfolk VA
Virginia Medical Massage
The final place on the list is Virginia Medical Massage, rated the best in the region for services provided in the past. The Massages offered here specialize in Medical Massages such as Oncology, PTSD, and Lymphatic Massage, amongst many others.
The atmosphere, staff, and technique are top-tier and pleasant for all customers. However, customers state that there could be possible disturbances by the gym nearby. The general services offered here are great and an easy recommendation for most people.
Address: 1421 Kempsville Rd, Chesapeake, VA 23320
Editor's Pick: Top 8 Best Nail Salons in Norfolk VA
Final Words
Massages are the go-to relaxation exercise for those under extreme stress or needing relaxation. With so many medical benefits attached to Massage, we believe everyone should experience a massage at least once. Researching and figuring out which Massage type is suited to you is a recommended option.
We've laid out the top massage places in Norfolk, VA, for you to choose. Also, check out the top Massage Envy Places in Virginia Beach if you happen to be there. Whether you need a lighter touch or a Trigger Point Massage, we've included something for everyone. Make sure to research and choose a spa that resonates with you!