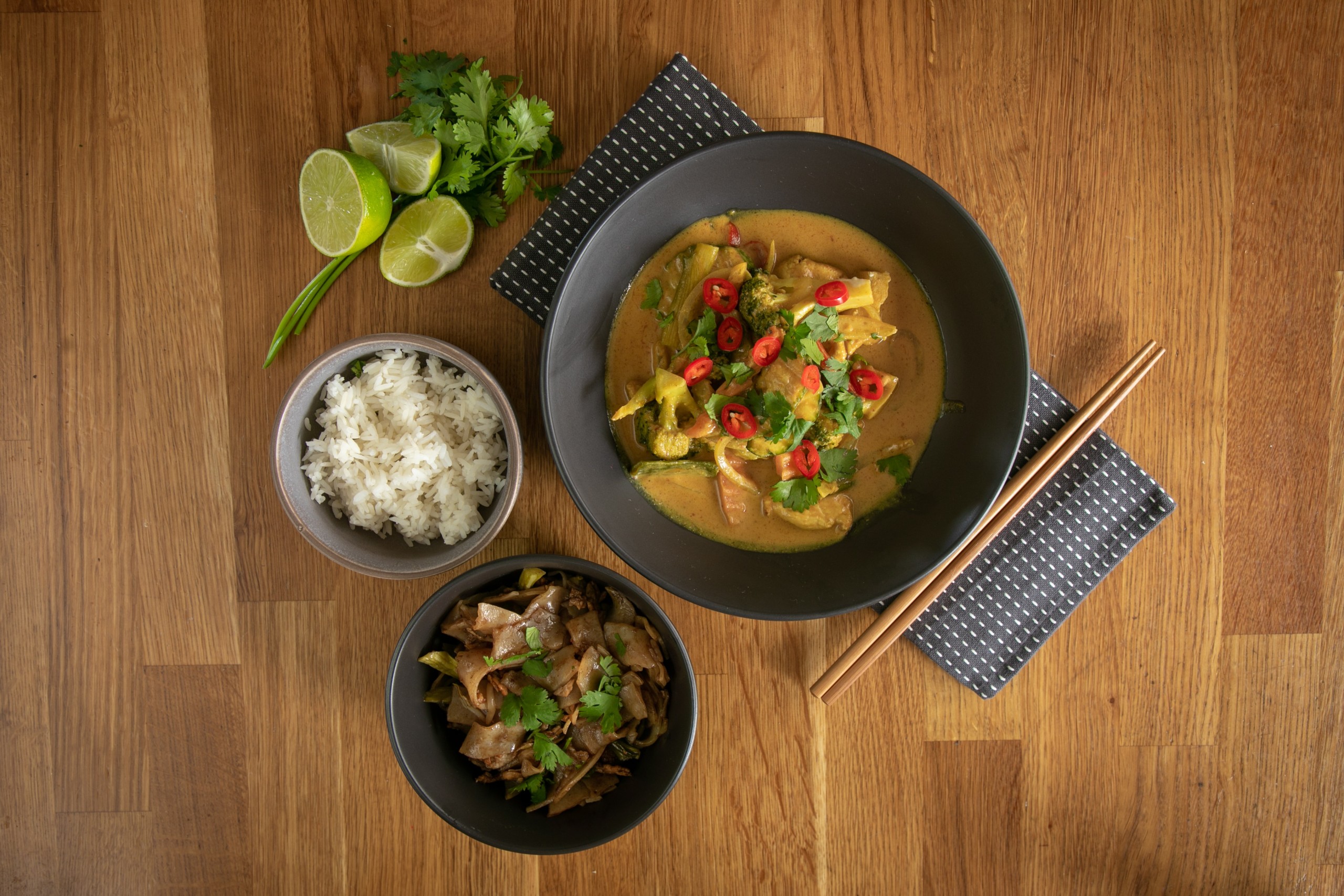 Do you want something savory and sweet? Or do you like something sour and spicy? Whatever your tastes, Thai food has you covered. Thai cuisine has vibrant flavors that are robust and complex. Therefore, below is the list of places providing some of the best Thai cuisines in Norfolk, VA, ranging from food carts to family-run businesses. Also, check the 25 Chinese Restaurants in Norfolk you must visit.
Best Thai Cuisine In Norfolk
Many Americans see Thailand at the top of their travel wish lists. This nation is wonderful to visit since it has many lovely beaches, stunning temples, and welcoming people. The food, nevertheless, is undoubtedly the highlight of Thailand. Thai food is diverse but is most well-known for its vibrant tastes, strong aromas, and spicy kick. Hence, below are some of the best restaurants for Thai food in Norfolk, VA.
Bangkok Thai Cuisine
By far, this is the most delicious Thai food you'll ever eat. The customer service here is outstanding and really attentive. The Shrimp Panang here is delicious. This restaurant's chicken satay is so good that you'll want to come back for more.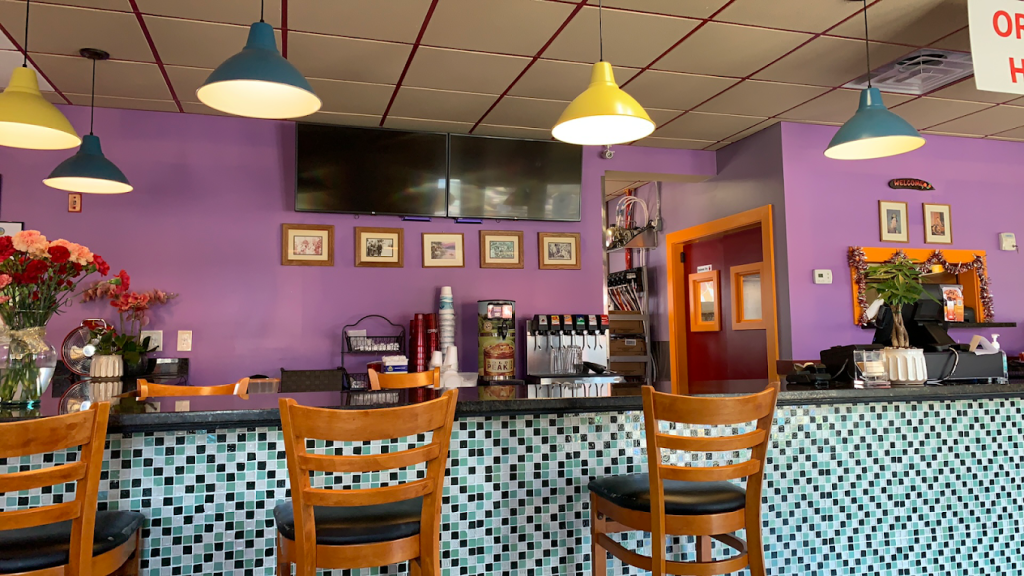 It doesn't matter what time of day it is; their cuisine is always delicious. On top of that, they have an extensive menu. They're incredibly welcoming.
Address: Bangkok Thai Cuisine, 7479 Tidewater Dr, Norfolk, VA 23505, United States.
Specialties: Pad Thai, Pad Kee Mao, Fresh Roll, and Shrimp Panang.
Recommended Read: Exploring the Local Cuisine at Saugatuck Restaurants
Thai Best Cuisine
The cuisine at this restaurant is flavorful and cooked to order. In addition, the serving sizes are large enough to ensure that you'll have some leftovers for the following day. Compared to other Thai restaurants, this one isn't too expensive.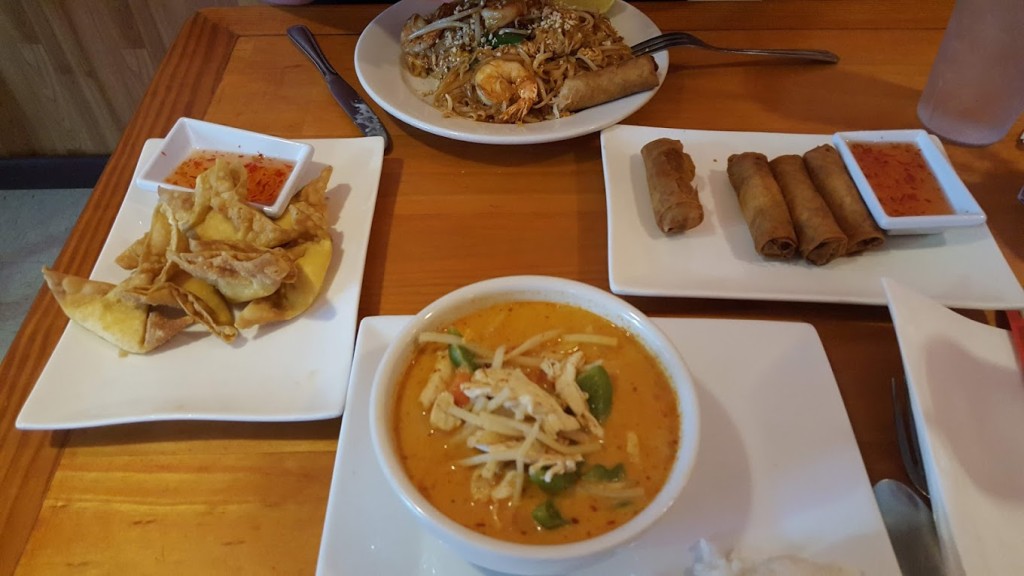 They provide seafood soup that's to die for. Simply delicious, with just the correct amount of spiciness and a fantastic amount of fish that was cooked to perfection.
Address: 8401 Hampton Blvd # 11, Norfolk, VA 23505, United States.
Specialties: Green Curry, Red Curry, and Papaya Salad.
Sawasdee Thai Cuisine
In addition to its innovative adaptations of the best Thai cuisine in Norfolk, VA, this restaurant is noted for its strict adherence to the use of pure, high-quality ingredients. The chicken and shrimp Pad Thai is a must-try here; even the brunch size serves two people well.
The dining room has plenty of room for privacy, and the staff is adept at maintaining a sense of social distance. It's a good service. If you're looking for a change of pace, check out the best brunch spots in Norfolk, VA.
Address: 5601 E Virginia Beach Blvd, Norfolk, VA 23502, United States.
Specialties: Pad Thai, Drunken Noodles, and Green Curry.
Ya Ya Asian Gourmet House
An Asian restaurant in the heart of Norfolk, Virginia.
They produce fantastic things. There is always a smile on their staff's faces, and they go out of their way to help their customers. As a bonus, they're able to handle large orders quickly.
Their chicken fried rice may be the greatest you'll ever eat. It's not fatty and sloppy like a lot of other restaurants are.
Address: 109 College Pl, Norfolk, VA 23510, United States.
Specialties: Sesame Chicken, Mongolian Beef, and Chicken Fried Rice.
Tida Thai cuisine
It's hard to find a more genuine Thai restaurant than Tida Thai. Located in downtown Norfolk, this is the place to go if you want Thai food. You won't be disappointed if you give it a go. This is a pretty recent establishment.
While the name has changed since 2021, the food's quality and tastes haven't shifted at all. Moo-Ping: Marinated pork on a stick, served with fried rice and a sauce on the side, is the greatest dish on the menu.
Address: 441 Granby St, Norfolk, VA 23510, United States.
Specialties: Massaman Curry, Pad Krapow, Moo Sab Kai Dow, and Moo-Ping.
Bangkok Garden
Bangkok Garden is a Virginia Beach-based franchise that initially opened at Loehmann's Plaza in 1988. Hampton Roads presently has a total of six sites. The staff is courteous and efficient. Moreover, the costs are really reasonable.
At Bangkok Garden, the design is fantastic. You can't go wrong with their Thai iced tea, especially with the complimentary refill. The meal is decent, but the spice level might be a bit excessive. The presentation of the dinner is always excellent. They are considered the place with the best Thai cuisine in Norfolk, VA. Also, check out the best Italian restaurants in Norfolk, if you are looking for a different type of cuisine.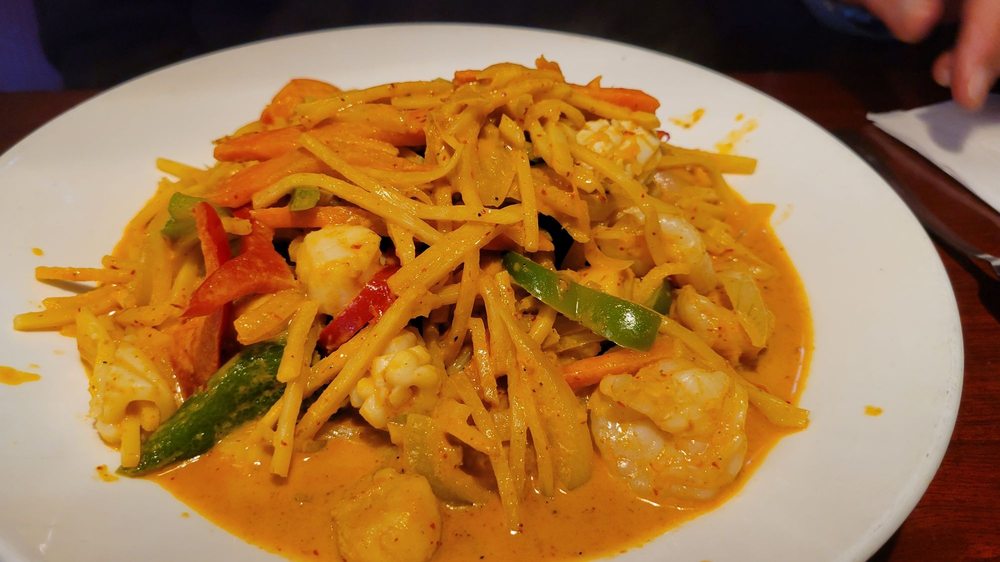 Address: 417 W 21st St, Norfolk, VA 23517, United States.
Specialties: Single Bangkok Spring Roll, Pad Kee Mao Dinner, and Kai Tom Kha/chicken Coconut Soup.
A World of Good
A modest, family-owned eatery, A World of Good serves local cuisine and informal eating in a whole new way. Foods from four primary parts of the world, including the Mediterranean, South America, Thailand, and North America, are the basis of their cuisine.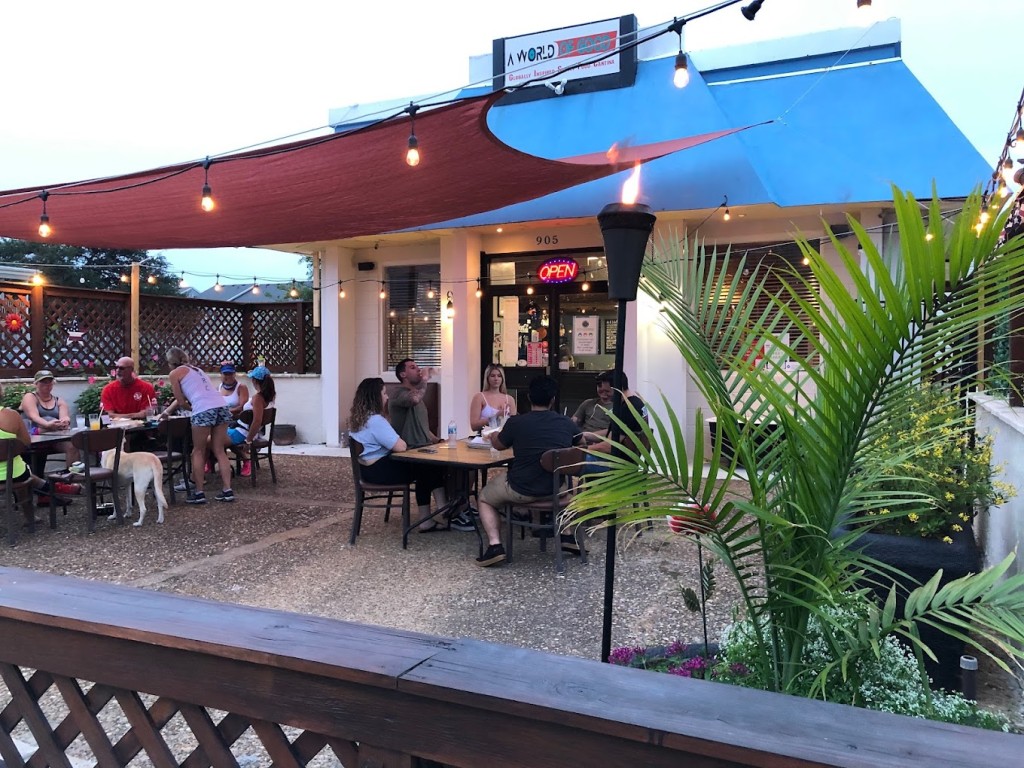 A World of Good is the place to go when you want everything and want to share tastes from all over the world with others.
Address: 905 E Ocean View Ave, Norfolk, VA 23503, United States.
Specialties: Korean Corn Dog, Bulgogi, and Ramen.
Alkaline
Alkaline's specialties are Asian market cuisine and non-traditional ramen. The Loveletter beverage is a delightful, fruity drink that is ideal for the hot weather. The Thai Lager from this restaurant is a must-try.
It's an amazing place. There is a calming atmosphere that is ideal for families. The staff is kind, and the ramen is usually excellent.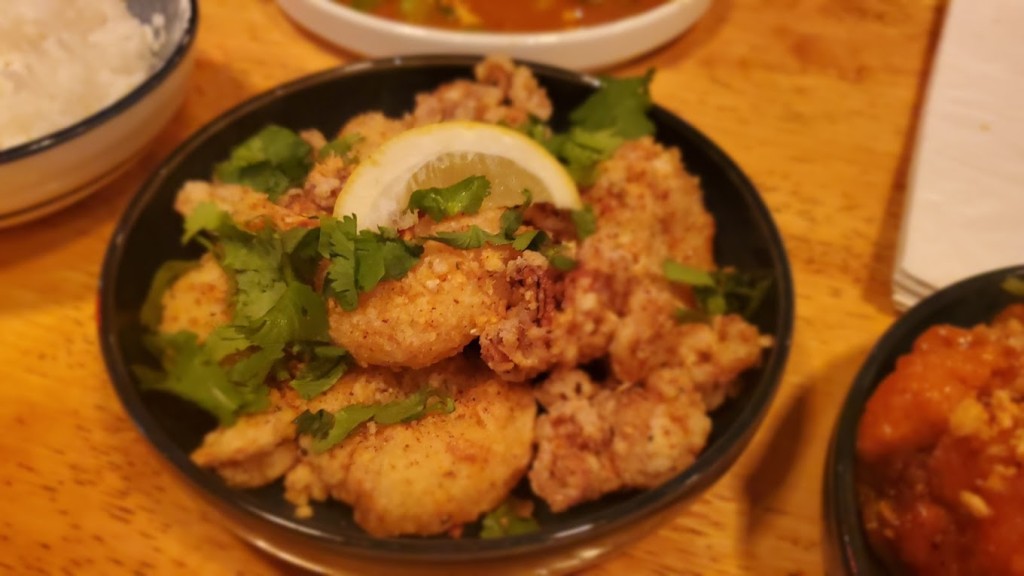 The happy hour at this establishment has recently been revamped. Get a great meal at a great price.
Address: 742 W 21st St, Norfolk, VA 23517, United States.
Specialties: Spicy Red Curry Ramen, Tonkotsu Ramen, and Beef Noodle Soup.
The Stockpot, Norfolk
This is a peaceful and quiet place. While you enjoy your coffee, you can also read your book without interruption. The atmosphere here is really laid-back.
They have a wide variety of cuisines from across the world on their menu. The Thai food is also served there, and it's some of the best Thai cuisine in Norfolk VA.
It's a great place to get a bite to eat for breakfast or brunch. The staff is all very helpful and polite.
Address: 215 E Plume St # 100, Norfolk, VA 23510, United States.
Specialties: Pork Carnitas Toast, Chicken Noodles, and Chicken Noodle Soup.
Noodles and Company
Noodles & Company is a reliable and constant source of high-quality food. One of the greatest Pad Thais you'll ever taste can be found at this establishment. This is one of the most affordable places to stay.
The meals are usually excellent, and the military discount is a big plus. They provide excellent service to all of their clients. There's no rudeness or disrespect shown by any member of the staff.
Noodles & Company is a terrific place to dine for all ages and tastes.
Address: 1520 Colley Ave, Norfolk, VA 23517, United States.
Specialties: Pad Thai, Pesto Cavatappi, and Grilled Chicken Caesar Salad.
Lin's Garden
Despite the fact that the meal is always served hot, they truly read the particular instructions you leave for it. This is one of Norfolk's top Chinese restaurants, and their Pad Thai is unquestionably the best in the city. They have a huge selection of food.
The lunchtime special is an excellent value. You can always rely on fried rice and Crab Rangoon with sesame chicken. The prices are reasonable, and the staff are always kind.
If you're a student desiring Chinese and Thai food, this is the spot to go because it's so close to Old Dominion University.
Address: 3925 Hampton Blvd, Norfolk, VA 23508, United States.
Specialties: Sesame Chicken, Pad Thai, and Mushroom Fried Rice.
Editor's Pick: Top 12 BEST Beaches in Norfolk VA
Best Thai Cuisine Near Norfolk VA
Here are some of the restaurants providing the best Thai cuisine near Norfolk VA.
Krungthai Street Grill
Hampton's Krung Street Thai is a well-kept dining secret. In the mood for authentic Thai cuisine? Look no farther than this establishment. Aside from the location, the food and service are excellent.
There's enough room for large groups, or two people if you want a more private setting. The food at this restaurant is superb and well-rounded. All of the lunch menu dishes are well-portioned as well as reasonable in price.
Address: 1109c N King St, Hampton, VA 23669, United States.
Specialties: Chicken Pad Thai, Steam Spring Rolls, and Drunken Noodles.
Suphan Thai Cuisine
It's hard to miss Suphan Thai Cuisine, a modest home-style Thai eatery that serves up the best Thai cuisine near Norfolk VA.
It's impossible not to feel at ease when you're in the company of Cathy, the restaurant's chef and owner. Her grandmother's recipes, which she uses in her cooking, are something she takes great delight in and cares deeply about.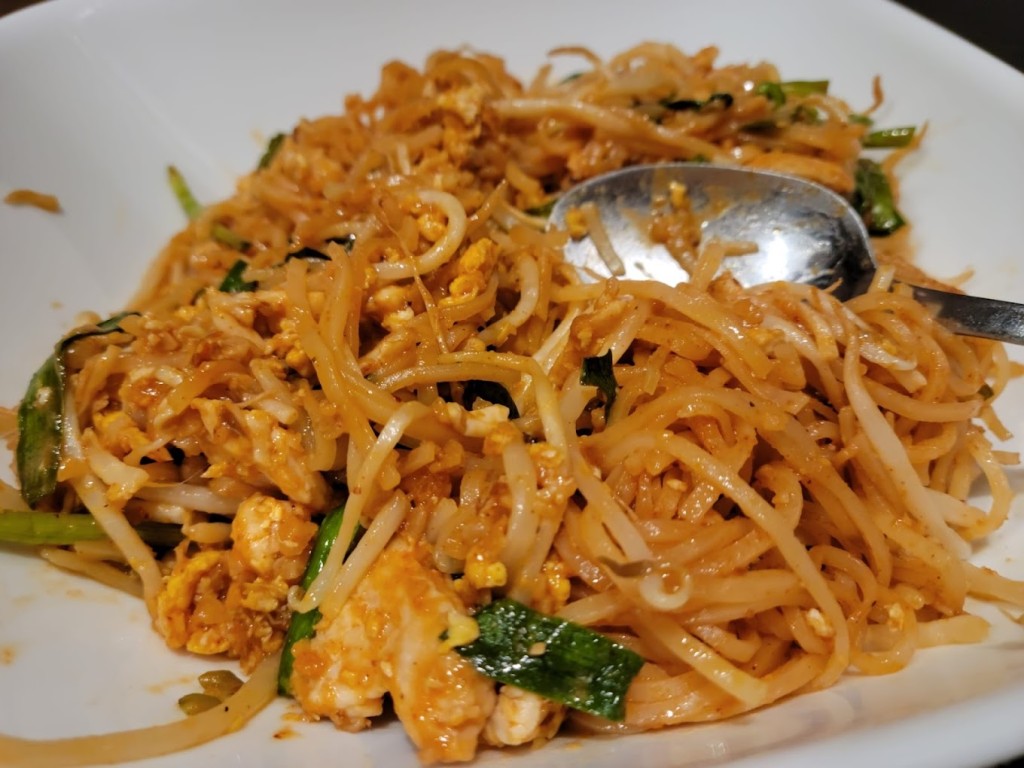 All food is freshly prepared on a daily basis. No glutamate or sugar is used in their food preparation, and there is no bulk production. Cathy is working behind their kitchen, using a mortar and pestle to pound her herbs and spices. Looking to get a drink after all that Thai Cuisine eating? Check out the BEST Bars In Norfolk VA!
Address: 928 Diamond Springs Rd Ste 112, Virginia Beach, VA 23455.
Specialties: Chicken Satay and Thai Lettuce Wrap Salad.
Besides, who can disagree with the exquisite combination of heat, salt, sweetness, and sourness? It doesn't matter whether you're a fan of pad Thai or dumplings or noodles or curry; Thai food has something for everyone. Therefore, this article highlights restaurants that are considered to offer the best Thai cuisine in Norfolk VA. Some of the restaurants listed above aren't really in Norfolk, but they aren't too far away either. These locations are all within driving distance.