It can be very difficult to find your favorite barber shop that can do your hair just the way you like it. Finding someplace that fits within your budget can be even harder. However, look no further if you're in Norfolk and want a good haircut. After thorough research, here is our list of the 30 best barbers in Norfolk.
Also, check out the best barber shops Virginia and Anaheim has to offer!
Best Barbers In Norfolk
Haircuts are very costly, and even after that, it's tough to find somebody who does it right. Then there is the cleanliness, environment, product, and overall experience to consider. Based on all these factors and the reviews left by happy customers, we've brought together all the places that can give you the best haircut in Norfolk VA.
Jake's Place
Jake's Place takes the cake when it comes to haircuts and grooming. The shop is catered especially for men, and their staff is experienced with haircuts. For a personable environment, friendly staff, and cleanliness, this is the first place we recommend.
Address: 222 W. 21st Street, Suite E, Norfolk, VA
Specialties: Barbering and Grooming, and Spa Services
Lionshead Barbershop
With 6 barbers on their team, the Lionshead Barbershop has been providing people with excellent haircuts for a long time. The shop does both walk-ins and appointments, and you can also get awesome discounts if you're willing to let an apprentice work on you.
Address: 3201 E. Ocean View Ave. Norfolk, Va
Specialties: Hot Towel Straight Razor Fades and Scissor Cuts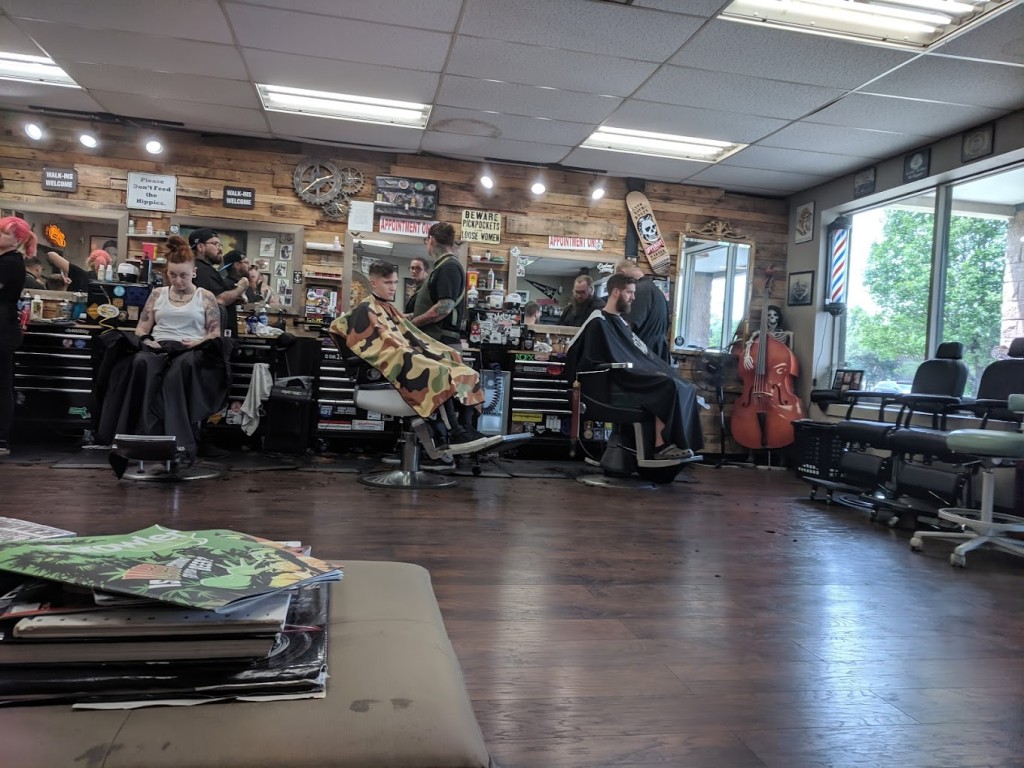 Davenport's Barber Shop
With over 56 years of experience cutting hair, Mr. Davenport is an amazing barber. Additionally, his haircuts are almost half the price you'd be charged anywhere else. You should drop by if you want a nostalgic feel and a $15 amazing haircut.
In addition to Mr. Davenport's expertise and affordable haircuts, those looking for a great meal can also check out the best pizza in Norfolk.
Address: 9627 Granby St Norfolk, VA
Specialties: Classic haircuts and styles
American Barber Lounge
If you're somebody looking for a luxury experience and a specialized haircut, American Barber Lounge is the place to go. Scott is the owner and does custom and trendy styles at half the cost.
Address: 1903 Colonial Ave Norfolk, VA
Specialties: Straight razor shaving, Hair styling, Beard grooming, and Eyebrow trimming
Lucky Devils Cuts and Space
This place is owned and operated by female barbers, but you shouldn't underestimate them. You'll find countless reviews from people that have gotten amazing haircuts here. The barbers know what they're doing, and we are impressed by how good their haircuts and beard trims are. Along with their skilled barber services, you should also check out the must-visit massage spots in Norfolk, VA.
Address: 4703 Colley Ave Norfolk, VA
Specialties: Razor fade, beard trims, and classic cuts
Colleywood Cuts
Colleywood Cuts does both walk-ins and appointments, and people love how they're able to fit you into their schedule. We love how understanding their barbers are and how committed they are to doing what you want. When you're looking to enjoy some fun in the sun, don't miss visiting the Top 12 BEST Beaches in Norfolk VA.
Address: 1210 Colley Ave Norfolk, VA
Specialties: Head Shave, Kids' Haircut, Hot Lather Shave, Line Up Haircut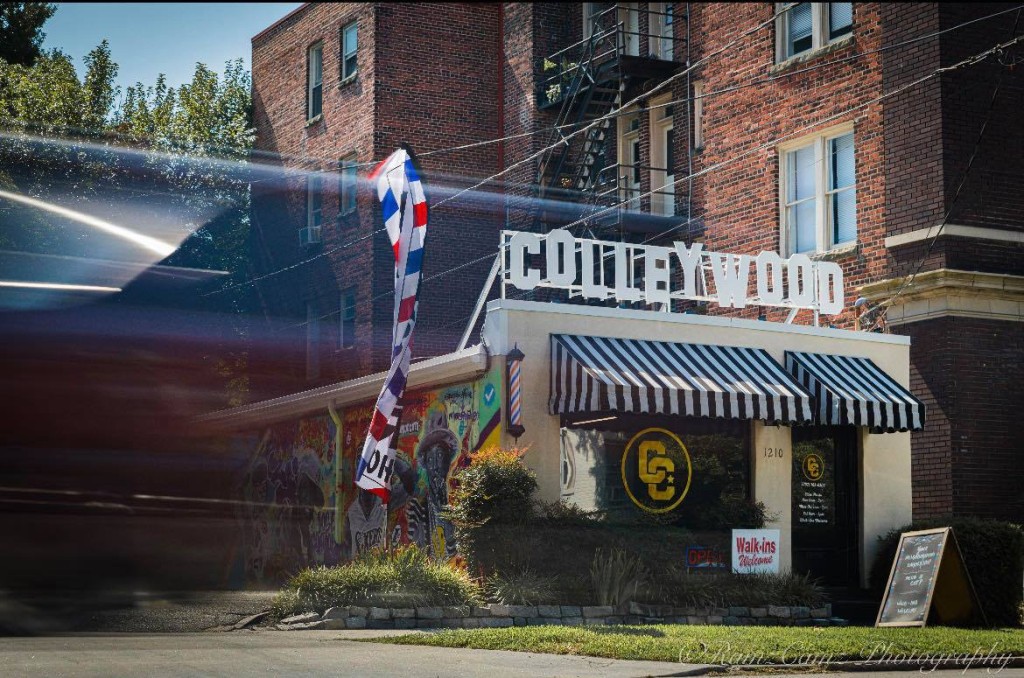 Cuts and Styles Unlimited
We are impressed by how personable and kind the Cuts and Styles Limited staff is and how skilled they are at cutting hair.
The barbershop is small but committed to its cause, and people have nothing but good things to say about them. You can drop by for walk-ins or get an appointment with your barber of choice.
Address: 7920 Chesapeake Blvd Ste F Norfolk, VA
Specialties: Haircuts and Styles, Beards and Mustache
Recommended Read: 19 BEST Burgers In Norfolk VA
1st Impressions Barbershop
This is the spot for anyone looking to get a relaxing haircut that looks great. We also loved how clean they kept everything. Anything that touches the customer is sterilized so you know you're in safe hands.
Address: 5900 E Virginia Beach Blvd Ste 248 Norfolk, VA
Specialties: Fade and other classic cuts
Custom Kutz
Alex is the barber you want to go for when visiting this hair salon. He can do both classic cuts and special designs on the hair. Scooter is another barber with magic in his hands. Both of them do wonders for customers.
Address: 8206 Hampton Blvd Norfolk, VA
Specialties: Classic cuts and special designs
Kappatal Cuts
If you're looking to get functional, clean cuts, this is where you should go. The barbers in this place specialize in giving you edgy looks that'll make you stand out. The shop is compact but the equipment is all sterilized and the staff is very personable.
Editor's Pick: BEST Bars In Norfolk VA
Address: 1500 E Brambleton Ave # 104, Norfolk, VA
Specialties: Everyday classic cuts
Guapo Fades
Guapo fades opened in 2019 and is one of the few spots that truly care about their customers. For instance, they provide a free child's haircut for every paid service an adult gets.
If you're booking an appointment or dropping by, ask Dustin to do your hair. He does some amazing work and charges decent prices too.
Address: 3676 Sewells Point Rd Norfolk, VA
Specialties: Head Shave, Kids' Haircuts, Neck Trim, Hot Lather Shave, Line Up Haircut
Final Words
This is our list of the 30 best barbers in Norfolk. People love all these places for different reasons, and they specialize in different things. We suggest you visit their websites and check their specialties before making your choice.