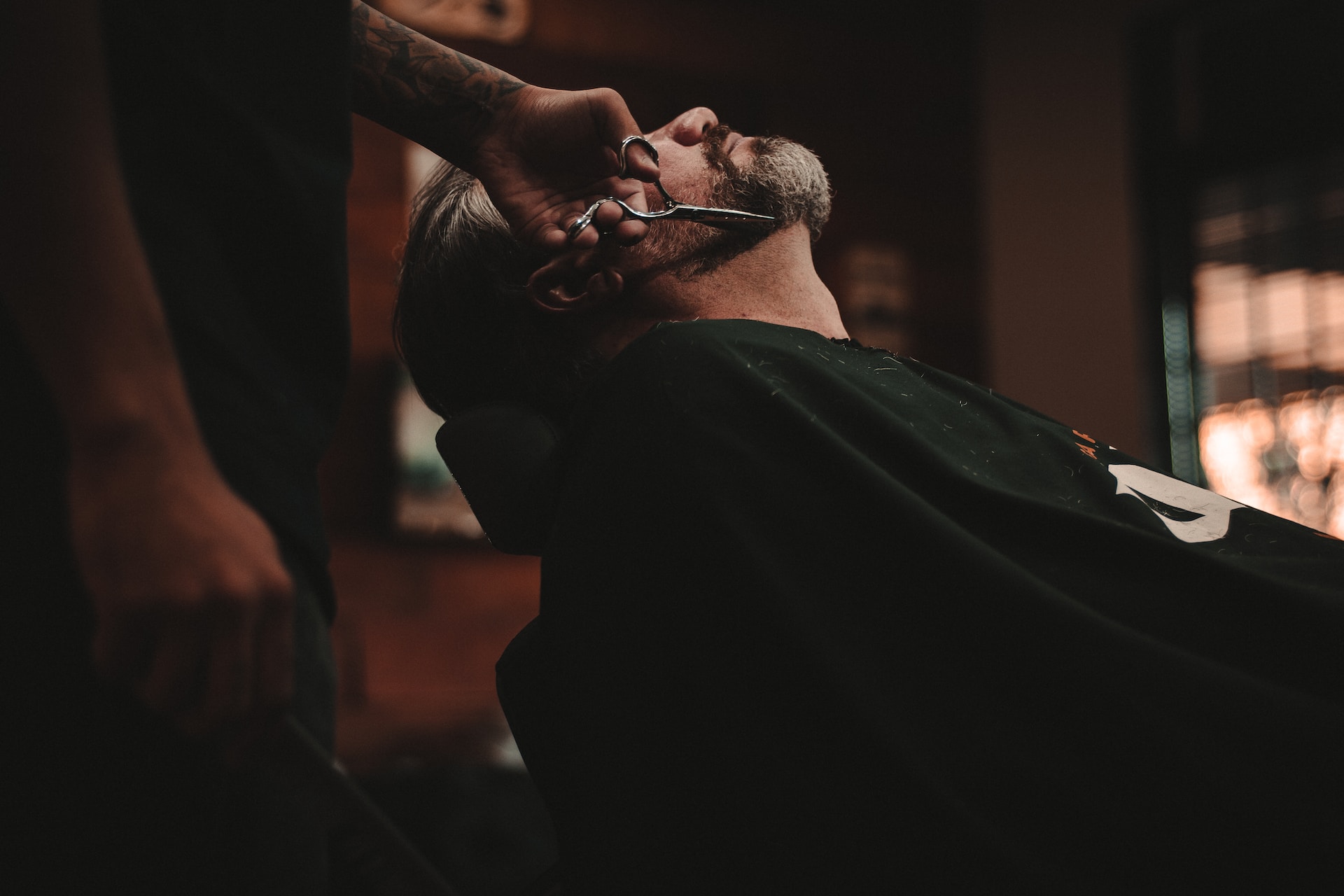 If you're looking for some significant barbershops in Virginia Beach, then make sure to get to the end. While the sea breeze is fantastic, it definitely means you have to pay more attention to your hair as well. Here is a list of a variety of barbershops in Virginia  Beach. In addition, if you're looking for some relaxation and pampering, check out the top Massage Envy places in Virginia Beach for a peaceful and rejuvenating experience.
Barber Shops In Virginia Beach
Here are some reliable shops in Virginia Beach where you can go confidently without worrying about your hair's outcome. While you're here, you might also want to check out the best shoe stores in Virginia Beach.
The Legacy Sports Barbershop
This is one of the best barbershops in Virginia beach and aims to inspire its young customers. The front of the shop has pictures of local sportspersons who have had a haircut from the Legacy. Pedro, the owner, hopes that the younger generation can aspire to do great and have their picture on the wall too at the Legacy barber shop.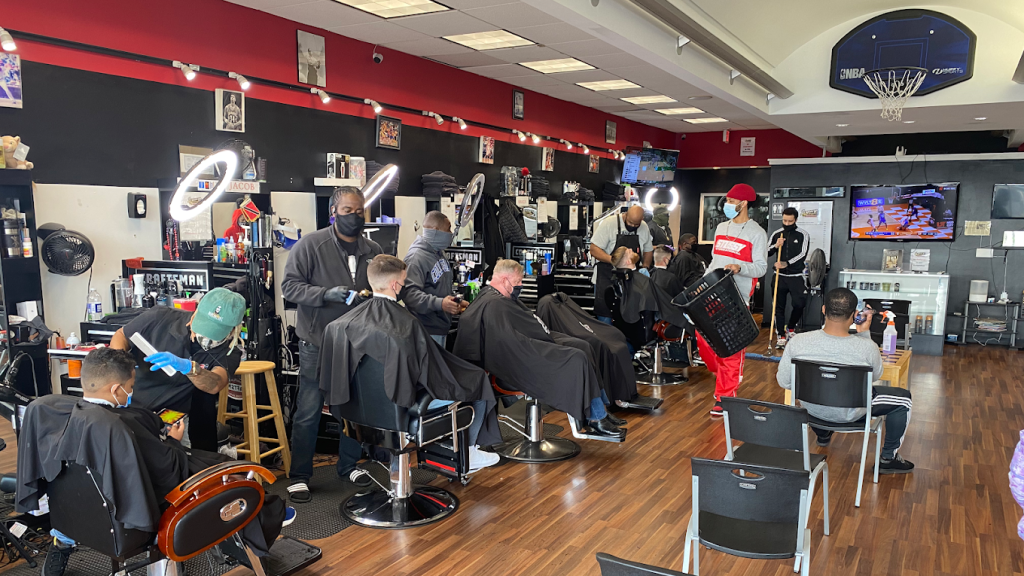 Aside from taper, fades, scissor cuts, razor line-ups, design, and hot towel shave at the Legacy, there is also a barber's academy at the back of the shop where Pedro passes on his knowledge.
This place is highly recommended and loved by its customers.
Address: 2720 N Mall Dr Ste 120 Virginia Beach, VA 23452
Groom Theory
The Groom Theory is a modern shop with reasonable rates. The professionally trained stylists and barbers have an aura of old-school barbers but with modern techniques.
The overall environment at this barbershop in Virginia Beach is very optimistic and it has kids and family-friendly music.
They're closed on Sundays, and some days they can even cater without an appointment.
Address: 332 Constitution Drive Town Centre, Virginia Beach, VA 23462, USA
The Parlor Barbershop
The Parlor barbershop finishes its haircuts with its signature straight razors. They offer a range of services including pompadours, undercuts, high n-tights, military cuts, edge-ups, and facials, to kids as well as adults.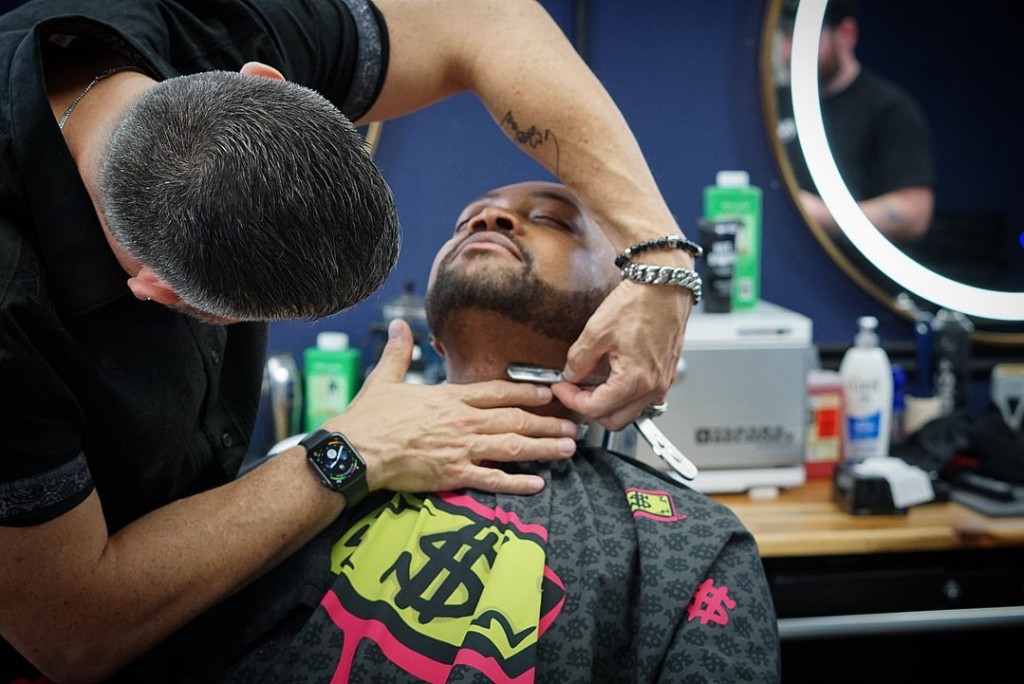 They accept walk-in customers but if you want to skip the line, booking an appointment online is super easy. This widely spaced shop is open six days a week. There are also several karaoke places in Virginia Beach that you can visit for a night of singing and entertainment.
Address: 5660 Indian River Rd Ste 105-106 Virginia Beach, VA 23464
Dapper St. Barber Shop
The Dapper St. Barbershop is convenient and professional for all age groups. The staff is super friendly and excellent at their job.
A range of services is offered here at this barbershop in Virginia Beach, with a great atmosphere. However, an appointment is compulsory if you're coming here. They can be booked online easily.
Furthermore, they're closed on Sundays and Mondays.
Address: 1605 Hilltop W Shopping Ctr Virginia Beach, VA 23451
Get Faded
This clean, modern, rustic barbershop is in a small shopping center. Get Faded also has an easy online appointment booking service.
Everyone is catered to promptly at the appointed time. The staff is patient and listens to exactly what you would like to have, and they have reasonable charges.
They entertain people of all ages from Tuesday to Saturday.
Address: 4710 Princess Anne Virginia Beach, VA 23462
Shore Driver Barber Shop
This is a great place if you want to get a haircut or a shave, as there are up to 4 barbers working at a time. The prices at Shore Drive Barbershop are very economical for most Virginia Beach barbershops.
Although they have the same rates for adults as well as kids, the kids can enjoy popcorn and walk out with a big lollipop.
The vibe of this barber shop is jazzy, and regular customers feel right at home. This is a cash-only establishment and operates from Tuesday to Saturday.
Address: 3049 Shore Dr Virginia Beach, VA 23451
Topline Cuts Barbershop
This spacious barbershop offers a great atmosphere along with a range of services. Walk-ins are welcomed at the shop, but appointments are preferred.
The barbers are great at what they do and they are great people to have a conversation with as well. Topline cuts operate 5 days a week from Tuesday to Saturday.
Address: 1630 General Booth Blvd Ste 102 Virginia Beach, VA 23454
Barberzlife Barber Shop Town Centre
This barber shop caters to everyone, adults, and children all 7 days of the week. Furthermore, they have an experienced loctician aside from giving haircuts, designs, trims, fades, mohawks, etc.
The vibe of the barber shop is super friendly, and there are ample barbers present at a time who will be present. The rates are reasonable for 2022, do visit this barbershop in Virginia Beach. In addition to their barbering services, Barberzlife Barber Shop is also located near some of the top 20 brewery places in Virginia Beach, making it a convenient stop for those looking to grab a beer after their haircut.
Address: 5444 Virginia Beach Blvd Ste 107 Virginia Beach, VA 23462
Moises Latin Cuts
This Latin barbershop in Virginia Beach is one of the finest. Moises, the owner of the shop, has over 21 years of experience. And he is running the shop with 3 other barbers providing all kinds of hair cuts and hairstyles.
They're only closed on Sundays and have a no-appointment system, so they can cater to every customer.
However, in these difficult times, calling and asking them is appropriate if they're not overbooked for the day.
Rest assured, regular customers can vouch for their brilliant service and the haircuts they have been providing.
Address: 1141 Independence Blvd Virginia Beach, VA 23455
Toppers Barbershop
This Latino barbershop can join the list of one of the best barbershops in Virginia Beach. The shop has an old-school vintage vibe to it, and the barbers dressed in their uniforms add to the ambiance they aim for.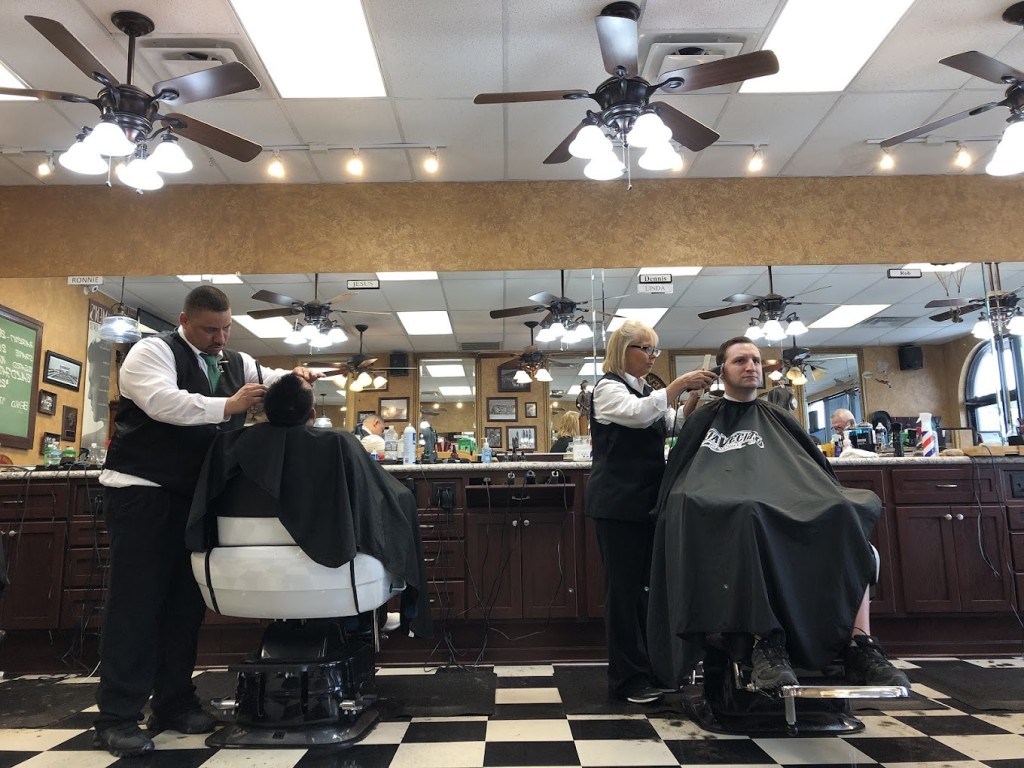 The 4 barbers are generally working simultaneously because they have no appointment policy. Hence the customers are always walking in.
One of the finest haircuts in Virginia Beach is provided by the barbers of Topper's Barbershop, so in case you're switching your stylist, considering them is a great option. But they're closed on Sundays and Mondays.
Address: 1091 Norfolk Ave Ste 216 Virginia Beach, VA 23451
Recommended Read: The Best Pizza in Virginia Beach – Top 20
Editor's Pick: The Best Donuts in Virginia You Must Try
Gregory's Oceanfront Barbershop and Salon
As you're stepping into this shop on a slow day in Virginia Beach, you might be able to hear the Atlantic Ocean Sea waves crashing.
They operate 7 days a week and have great barbers who provide great haircuts. Catering to all age groups, the ambiance inside the barbershop is as pleasant as the outside.
All in all, it's an excellent place to visit for self-pampering.
Address: 400 32nd St Virginia Beach, VA 23451
Genius Barber Company
You can choose to shop at their vintage store or you can get a haircut from one of their skilled barbers. This is a perfect place to come for a haircut especially if you're accompanying someone.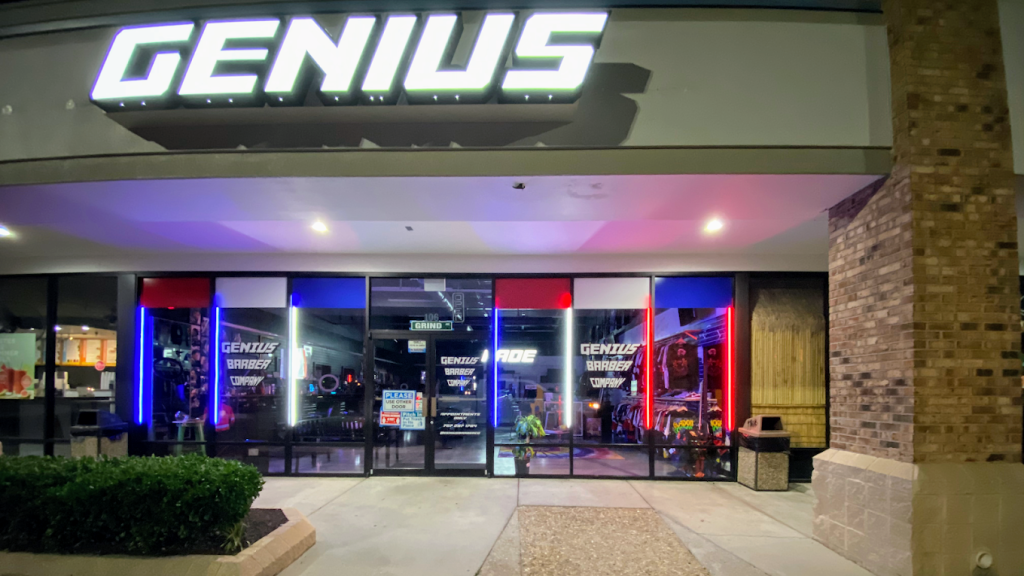 While they get their haircut, you can browse the range of sports jerseys and shoes that are available. The vibe of the barbershop is just as amazing.
They're open 7 days a week and it's always better to call and book an appointment rather than just walking in.
In addition to getting a great haircut at the Genius Barber Company, you can also explore the spooky side of Virginia Beach by visiting some of the best haunted houses in the area. Whether you're looking for a good scare or just want to explore the local legends and ghost stories, these haunted houses are sure to deliver an unforgettable experience.
Address: 4312 Holland Rd Ste 106 Virginia Beach, VA 23452
Takeaways
This comprehensive list of barbershops in Virginia Beach can help any man, woman, or child who is in the mood for a haircut.