Are you traveling to Virginia Beach for your next holiday? Great pick! It is a beautiful city located on the coast of the Atlantic Ocean. Here, you will have so much to explore, including the delicious array of food Virginia Beach restaurants offer such as Pizzas, and Ramen. Let us make the process somewhat easier for you. We will introduce you to the best sandwiches Virginia Beach presents and guide you all about the restaurant as well.
Best Sandwiches in Virginia Beach
Stay with us and you will find all the details you have been looking for related to sandwiches in Virginia Beach. The sandwiches in this list are not your regular type. Each of them has an innovative aspect tied to them, be it in the form of a special ingredient or the overall taste.
Philly Cold Cuts
This place has to be on your must-visit list. Philly Cold Cuts have been serving freshly prepared Sandwiches, Hoagies, Burgers, and Cheesesteaks for decades.
Featuring a unique collection of sandwiches, Philly's is particularly known for their mouth-watering sandwiches. For instance, The Big Club, Pastrami Melt, Tuna and Provolone, Ham and Provolone, and more.
Plus, they serve the yummiest grilled cheese sandwich you will ever lay your hands on.
Apart from this, they have a super-friendly staff who will welcome you with a warm smile. They will try their best to make you feel at home during your trip to Virginia Beach.
Tad's Deli and Smokehouse
It is a premium sandwich shop, offering the best sandwiches in Virginia Beach to fulfill all your cravings. They have various types of sandwiches on their menu, belonging to different categories. Therefore, you will get lost in the amazing variety Tad's Deli offers.
The sandwiches are divided into three main categories. These are Kids' sandwiches, Classic Cold Sandwiches, Club Sandwiches, and Hot Sandwiches. So, you get a sandwich for every mood! Fantastic, no?
In addition, you should try their 10th Street Club, The Southwestern, and Italian Sandwiches! They have the perfect blend of flavors and spices to leave a delicious mark on your mouth. And yes, you would want to visit this sandwich place every time you are in Virginia.
Mission BBQ
Established in 2011, this restaurant has been on a mission to serve the highest quality food in Virginia Beach. It serves fast, casual food in plentiful servings to kick away your hunger from the core.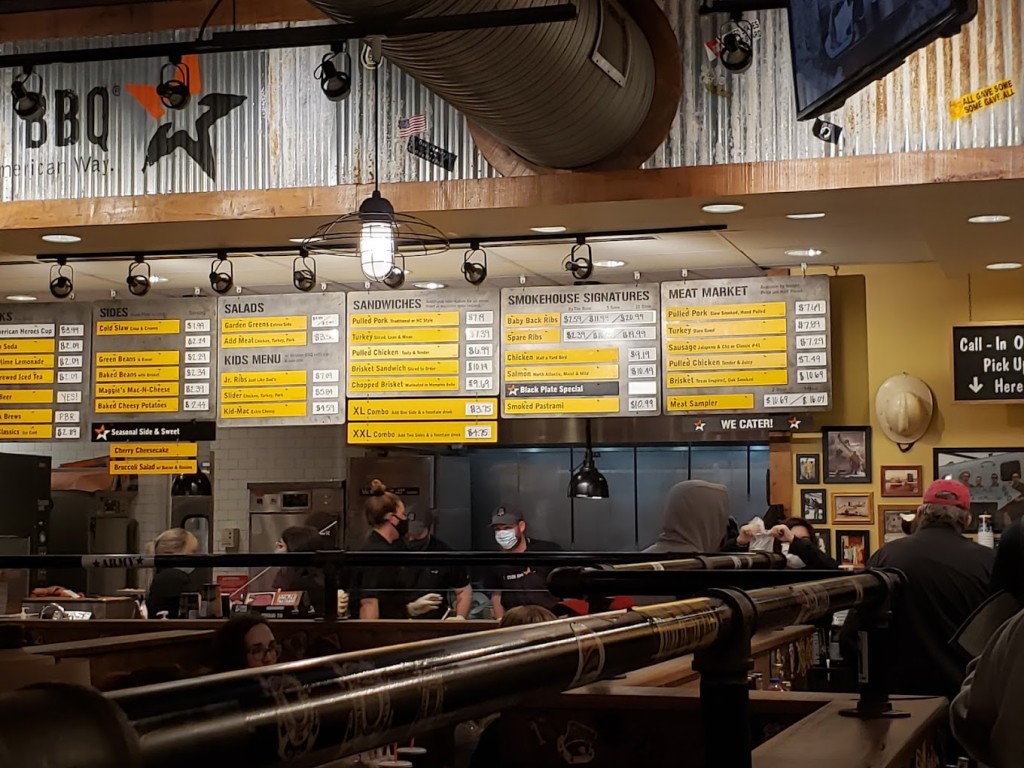 Mission BBQ will compel you to come back for more. They have a nice variety, for instance, Pulled Pork Sandwich, Chopped Brisket, Pulled Chicken, and Turkey Sandwich.
Moreover, pair up these sandwiches with a refreshing Summertime Lemonade and refuel yourself for the day ahead.
Also, you will have a superb dining experience at Mission BBQ, thanks to their passionate staff.
Big Sam's Grill and Raw Bar
Although this restaurant is popular for its succulent seafood, they also serve extremely delicious sandwiches. Adding a touch of seafood items to their sandwiches, Big Sam's Grill is home to the best fish sandwich in Virginia beach.
Their sandwiches count among the best sandwiches Virginia beach provides. You will find a rare and flavorsome array of sandwiches on the dinner menu. They have Lobster BLT, Fresh Fish Sandwich, Fried Oyster sandwiches, Grilled Shrimp-Cake Sandwich, and so much more.
Plus, Fried Dolphin Sub is an imaginative creation. It contains Fried Atlantic Mahi with American Cheese and tartar sauce. If you love to try new items, this is the pick for you!
Check out the top massage envy places at Virginia Beach to unwind yourself after getting a delicious meal at Big Sams!
Dockside Seafood and Fishing
Another seafood shop that will impress your palates with its delectable collection of sandwiches. One of the greatest things about this place is that they have a spacious parking lot. Therefore, you will not have to spend much time finding the right parking spot for your vehicle.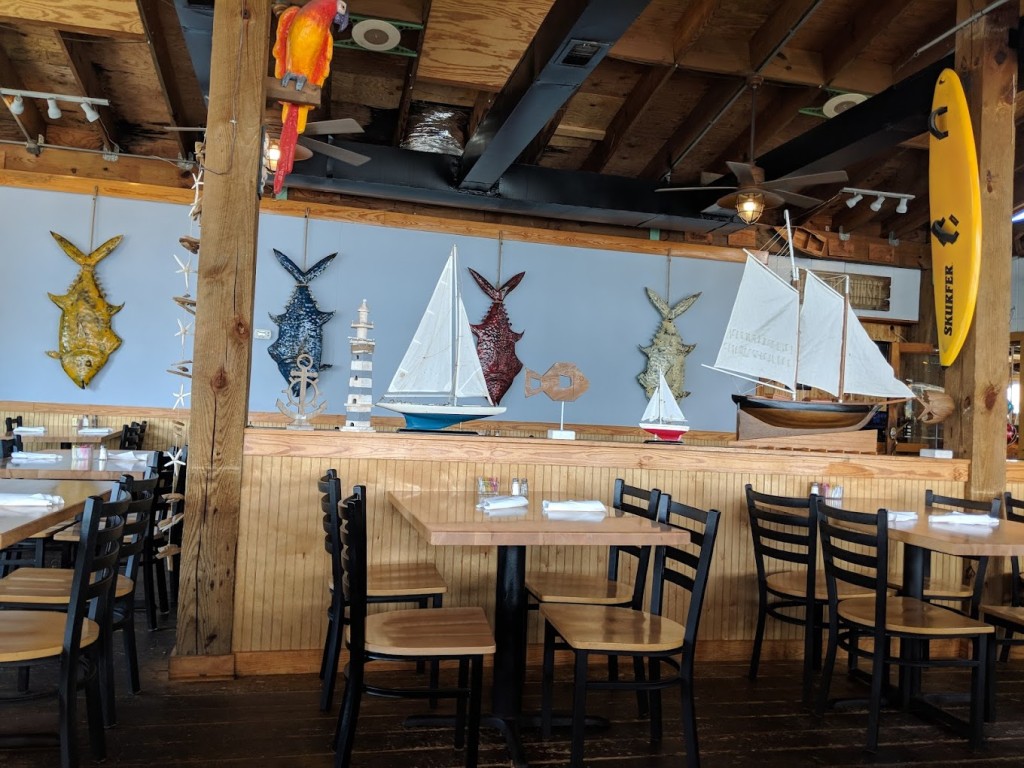 Dockside has a top-notch sandwich menu with a crunchy texture. The menu includes Tuna Sandwich, Flounder Sandwich, Fried Oyster Sandwich, Crabcake Sandwich, etc. The sandwiches are made of fresh and premium ingredients to deliver the best quality food for the customers.
Apart from this, you can enjoy Pasta, Appetizers, Entrees, and Salads at this gorgeous seafood restaurant in Virginia beach.
Simple Eats
In each of the sandwiches at Simple Eats, you will experience a distinct mix of flavors and seasonings. This will make you love the place!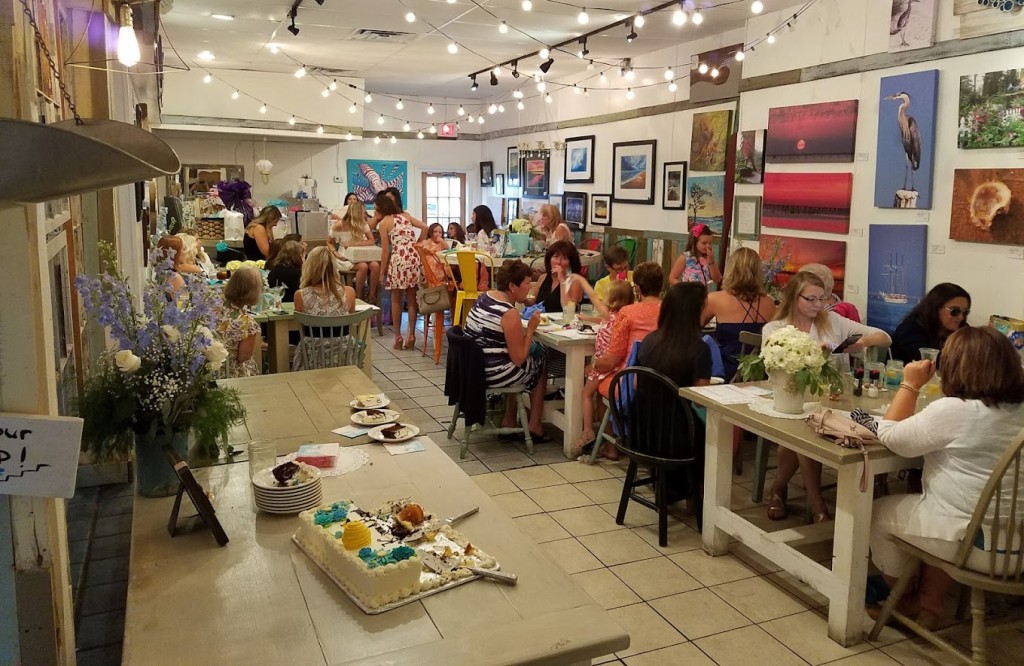 Simple Eats sources all its ingredients locally to offer freshness to its customers. Moreover, the staff is well-trained and are good with their jobs. You will not have any complaints about the service.
Let us tell you more about the variety. You can order Crabby Patty, The B.E.L.T., Burrata Sandwich, The Schmidty, and much more.
The best part about their sandwiches is that you have the option to request gluten-free bread as well.
Beach Pub
For over 35 years, Beach Pub has served finger-licking food to Virginia beach locals and tourists. It is a great spot to visit during your trip to the city if you are craving toothsome sandwiches.
They make the best breakfast sandwich Virginia Beach provides to make your dining experience memorable. There are plenty of options to choose from, such as Soft Shell Crab Sandwiches, Turkey Reuben, Tuna Sandwiches, Rockfish Reuben, and others.
Further, the staff is nice and provides excellent service. The food will be served quickly on your table, absolutely hot and fresh. Also, you can request them if you need anything else, and they will be there at your service!
Recommended Read: Top 20 Brewery Places in Virginia Beach
Tautog's Restaurant
Tautog's offers a coastal dining experience that will make your trip to Virginia beach a special one. You will enjoy a relaxing atmosphere with a fresh breeze soothing your skin. Plus, the view from this place is magnificent.
They have a great staff who will be ready to help you at any step of the process. You can shoot your queries at them, and they will answer them with the right details.
It offers a flavorful variety of sandwiches. Crab Cake Sandwich, Seared Tuna Sandwich, and Catfish Po'Boy are some of the options you can try out here. Also, there is a comfortable parking area nearby to avoid the parking hassle.
Chix on the Beach
This restaurant has been serving happiness for a long time. Laying its foundations in 1977, Chix on the Beach has rightly evolved as one of the best sandwich shops in Virginia Beach.
So, combining the old and new ways of cooking, this restaurant has some incredible innovations on its menu, like Burgers, Sandwiches, Tacos, Seafood, etc.
Now, coming to the sandwiches, they have a tremendous selection. It includes Fresh Tuna Sandwich, Fried Fish Sandwich, Lump Crab Cake Sandwich, and Bourbon Chicken Sandwich, among the others.
The place has a cozy atmosphere so that you can have your food in peace. Besides, the staff is amazing, and they will be at your service throughout the visit.
Back Bay Gourmet
Having an extensive menu, Back Bay Gourmet has something for everyone. Their sandwiches are classic, made with perfectly grilled bread. Overall, you will experience a rich and smooth texture in all the food items at this restaurant.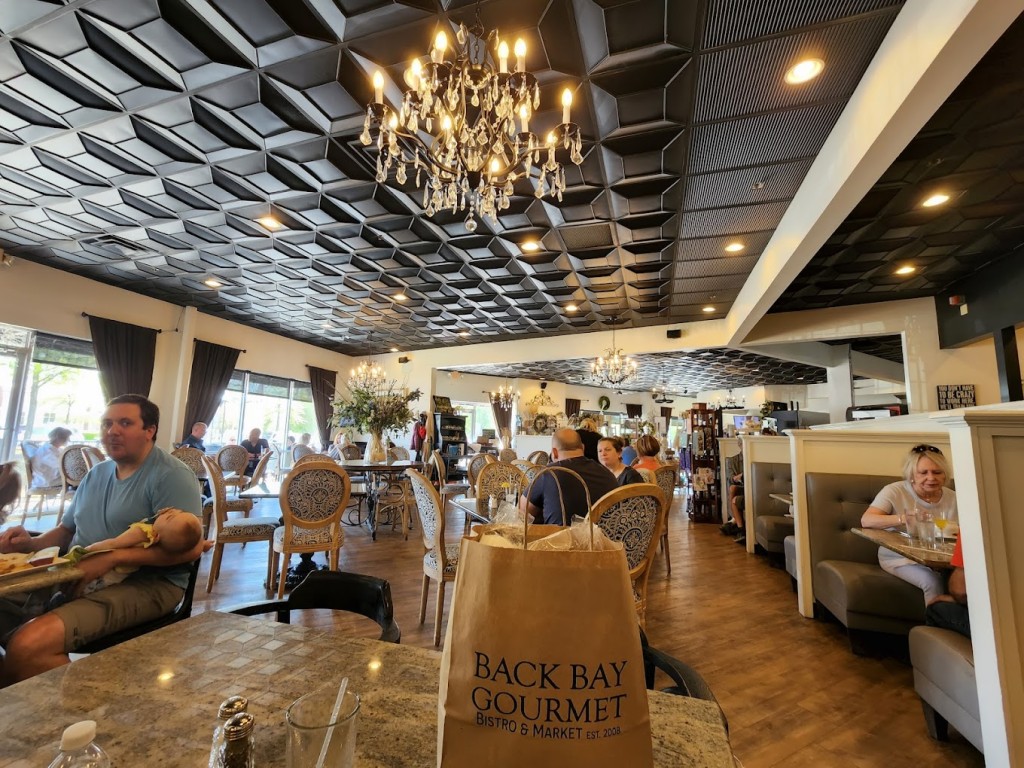 Undoubtedly, they possess one of the best collections of sandwiches in Virginia Beach. Varieties like Cali Reuben, Alpine Sandwich, Country BLT, Bistro Sandwich, and BBQ Pulled Pork Sandwich will leave you drooling for more.
Apart from sandwiches, they also serve delicious Burgers, Wraps, and more on their menu.
At Back Bay Gourmet, you will meet a friendly staff who will be quick to serve your food. Also, the serving size is huge to satisfy your hunger.
PMS Deli
How can we forget this awesome place? The dine-in area is very comfortable and peaceful. You can relax here to get ready for the adventures ahead.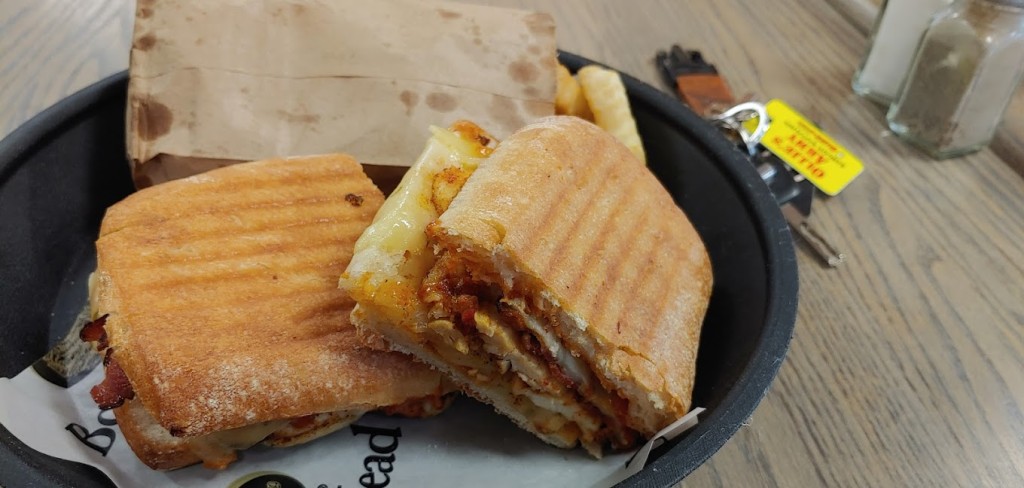 Serving fresh and flavorful sandwiches, PMS Deli excels in its field. The bread for sandwiches is toasted to perfection in the oven to serve you absolute perfection. Moreover, they have a knowledgeable and friendly staff who will win your heart with their service.
The sandwich collection contains Chief's Club, Southwest Club, Smothered Grilled Cheese, Grilled/Blackened Chicken Sandwich, and much more. One thing is guaranteed, you will love all of their sandwiches in the first bite!
Therefore, your heart will tell you to visit PMS Deli every time you are in Virginia Beach. That's how good they are with the best sandwiches Virginia Beach has ever seen.
Editor's Pick: Best Thai Food You Must Try in Virginia Beach
Panera Bread
This place is worth the visit for some yummy sandwiches. Panera Bread is home to mouth-watering delicacies that will be a nice surprise to your palate. You will love the taste!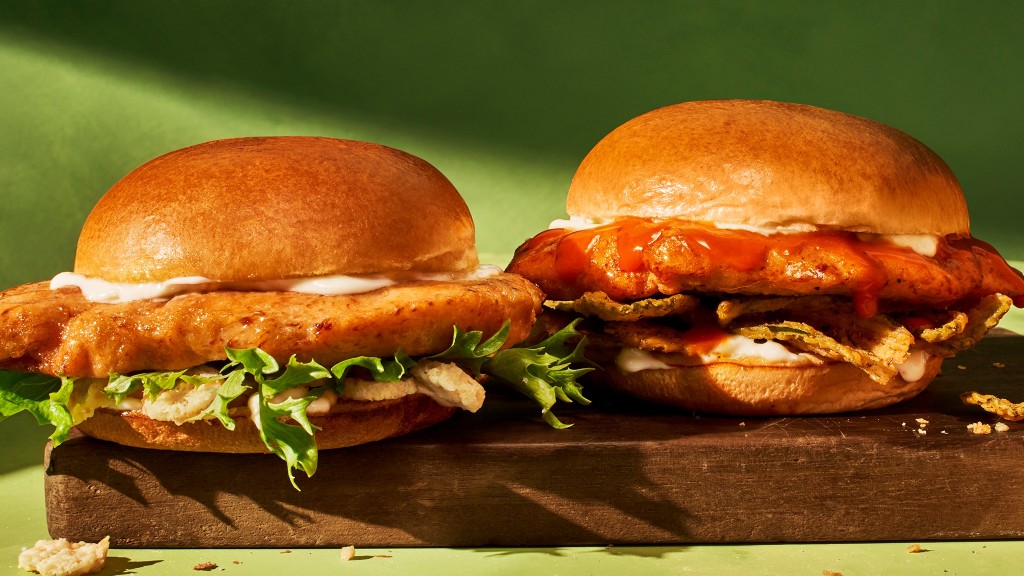 At this sandwich shop in Virginia Beach, you will come across the best chicken sandwiches in Virginia beach. They have Chipotle Chicken Avocado Melt, Toasted Frontega Chicken, The Signature Take Chicken Sandwich, and so much more to give you a glimpse into the deliciousness.
On the other hand, you can also have Deli Turkey Sandwich, Tuna Salad Sandwich, etc. at Panera Bread.
Denny's
Another option for a mouthful of sandwiches in Virginia beach. Denny's has the right amount of ambiance and aesthetics. Therefore, you can even click a nice photo of your plate for your socials.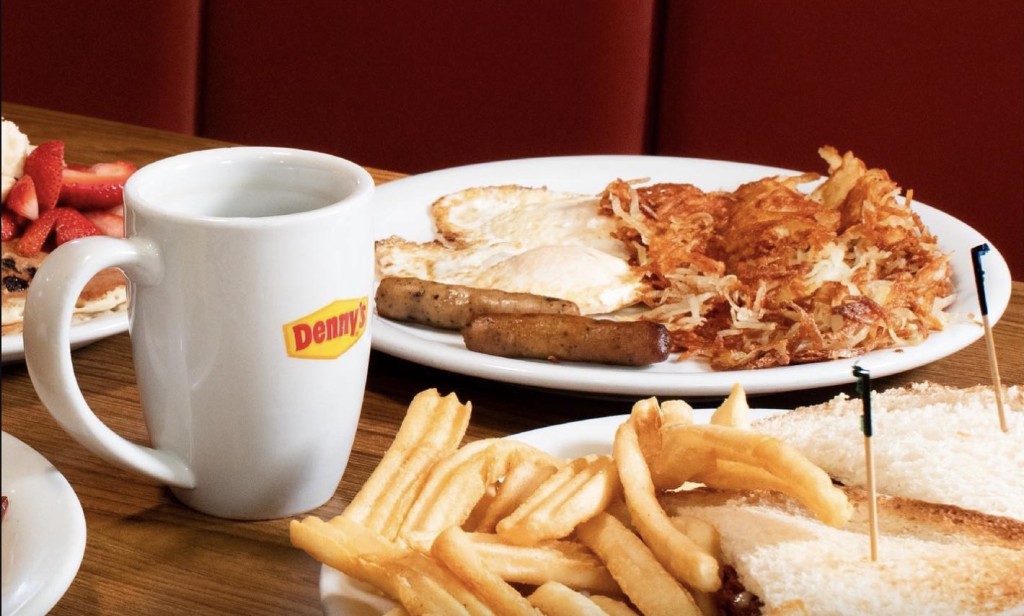 In addition, the presentation is lovely, along with a good portion size. The sandwiches are large enough for you to share with someone else. In addition, they have the perfect flavors for you to devour completely in your sandwiches.
Cali Club Sandwich, The Super Bird, Diner Classic Party Melt, Nashville Hot Chicken Melt, and The Big Dipper Melt are all the yummy combinations you can lay your hands on. Filled with the right stuffing and luscious sauces, these sandwiches will leave you coming back for more.
Clayton's Counter
Hands down, this place serves the best sandwiches in Virginia Beach. They use locally sourced ingredients to provide you with exemplary customer service. The taste, ambiance, staff, everything is spot on!
Moreover, this restaurant is one of the locals' favorites in Virginia beach. Thus, you have to try their sandwiches during your trip.
Possessing a wonderful variety of sandwiches, Clayton's Counter will make it a challenge for you to choose your best pick. The menu has Muffuletta, Meatloaf, Hot Italian Grinder, Reuben, Mesquite Smoked Chicken, and more.
The Bread Box Cafe
This cafe has been serving delightful sandwiches since 2002. With the help of homemade bread, they can bring a whole new texture to their sandwiches so that you love every bite of your food.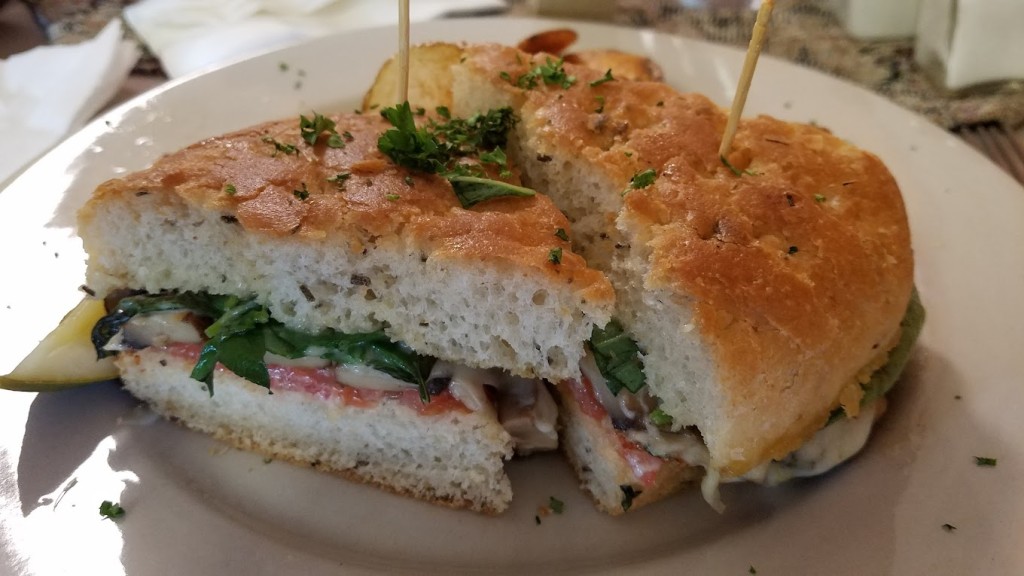 The Bread Box Cafe has an amazing staff who will guide you in the best possible way. Plus, the overall atmosphere is cozy and peaceful. Therefore, you will have a good time here, whether you come for breakfast, lunch, or just to grab a quick bite.
Moreover, they have an excellent sandwich list for you to pick from. You can have Oven-Baked Sandwiches, like The Royal bavarian, Classic Meatball, The Pizzeria, etc. Or, you can go with Hot Cafe Sandwiches, such as Grilled Chicken Breast, Cafe Reuben, Grilled Tuna, and more.
Hence, we can rightly say that here, you will enjoy the best breakfast sandwiches in Virginia beach.
Salmich's Burgers and Hoagies
It is an awesome place that is all about deliciousness. Salmich's provides its customers with their favorite comfort food using the freshest ingredients. They maintain the optimum amount of nutrition in all their items to make your meal healthy.
Also, this is one of the best places for Hoagies Sandwiches in Virginia Beach. The restaurant uses fresh meat to ensure tenderness with a juicy touch.
Their menu has many finger-licking sandwiches, like Steak in The Grass, Buffalo Steak, Chicken and Sausage, and Italian Roast Beef among others. Cooked to perfection, these Hoagies will win your heart with their taste.
Conclusion
At this point, you are well aware of the best sandwiches Virginia beach possesses. Carefully reading our guide will load you with all the knowledge you need to know about the delicacy. So, take notes of all these places and have a superb time at Virginia Beach. Also, check out the best sandwiches in Santa Ana if you happen to be there!