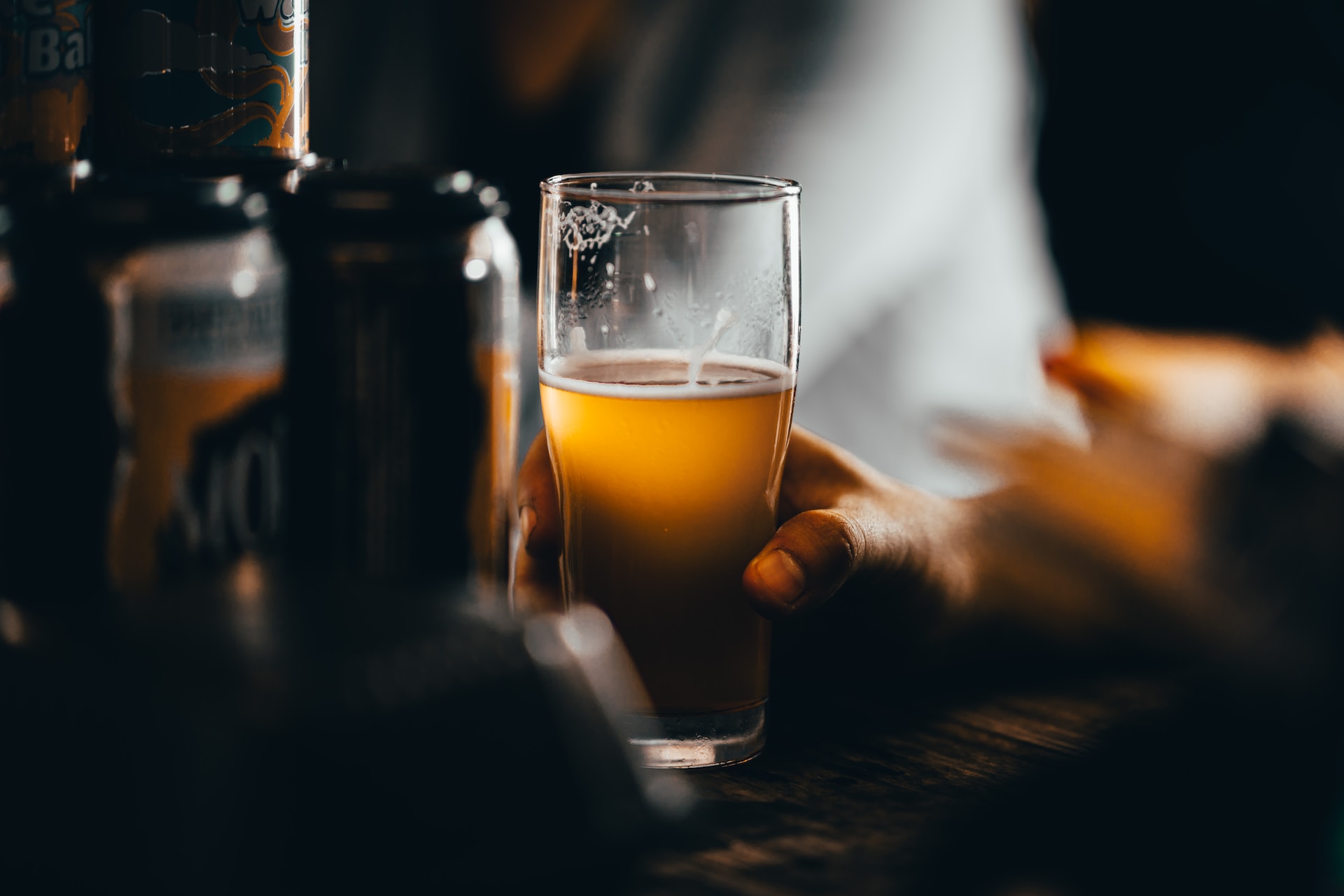 Pop culture has always had a strong presence in the world of beer and booze. We've had movie-themed pubs, classic film lines in beverages, and TV programs that influence their own cocktail-themed bars. There has been a quiet revolution among craft brewers during the last several decades, stretching the limits of what consumers expect from beer and how they perceive it. Let us entice the beer connoisseur by offering you a taste of a few of the greatest beers from the best brewery in Virginia Beach, even if you prefer your old standbys. And for those looking for relaxation after trying out the great beers, check out the top Massage Envy places in Virginia Beach to unwind.
Best Brewery in Virginia Beach
First thoughts that spring to mind when you think of Virginia Beach are the beautiful beaches, smashing waves, and crowded oceanfront. Visitors from all over the country are flocking to Virginia Beach, though, to experience another side of the city that it is famous for, the beer.  New breweries are growing up all over the place, each with its own distinct flavor and worth visiting. Hop on to discover the 15 best breweries Virginia Beach has covered.
Reaver Beach Brewing Co.
Justin and Kristin MacDonald started Reaver Beach Brewing Co. in 2010. Their work's guiding principle is simple: They want to produce bold, flavorful beers with a strong emphasis on top resources. What you receive out of something depends solely on what you put into it; according to these people their beers are renowned as some of the greatest in their area because of this philosophy.
With its neighborhood bar-like ambiance and great seasonal brews, this tiny brewery is a darling of many regulars. All of their brews deserve a sip, but their sour ales merit extra attention. It's just a nice place to be in.
Commonwealth Brewing Company
Natalie and Jeramy Biggie founded Commonwealth in Virginia Beach in 2015. An old fire & rescue station has been converted into a craft brewery owned and operated by a family of local residents. Virginia Beach's newest craft brewpub has live music, food trucks, and outdoor lawn activities all year round, making it an ideal destination for families.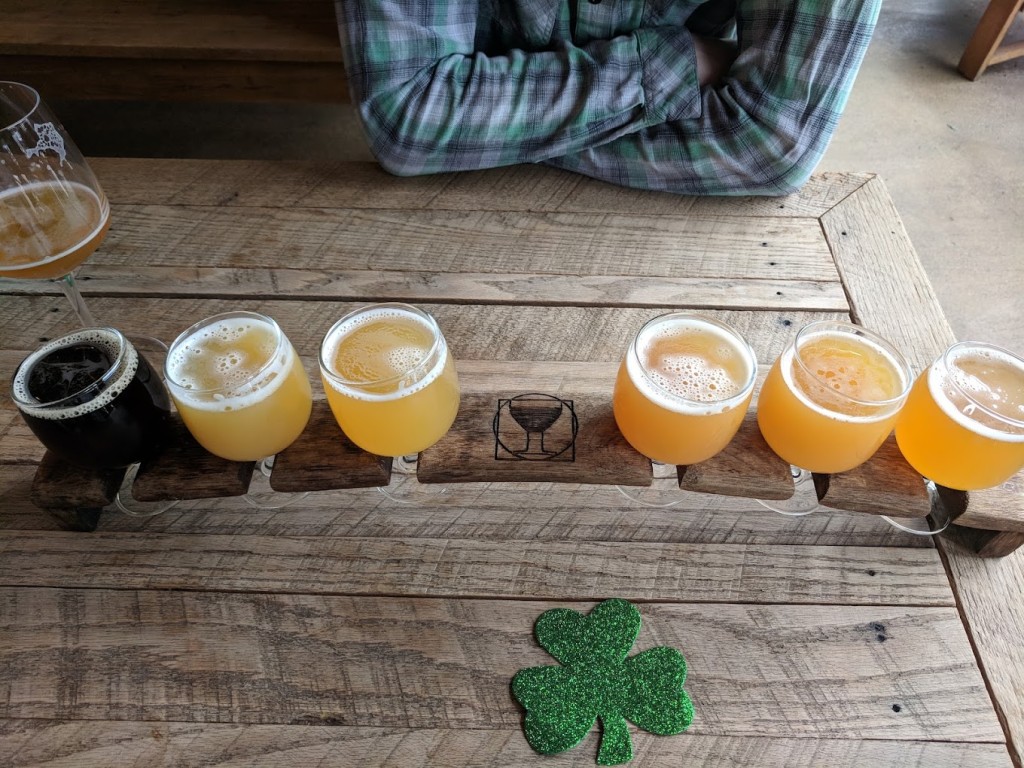 Wonderful beer, great pizza, and even better vibes are all part of this company's mission, making this brewery the best in Virginia Beach. Throughout the week, they are active on several social media platforms, such as Facebook, Twitter, and Instagram. They are pet-friendly, too!
More IPAs and heavier brews may be found on tap at this establishment. If seltzers are more your style, they've recently been added to the menu.
Back Bay's Farmhouse Brewing Co
Back Bay's Farmhouse Brewing Co. opened in 2018 at the family farmhouse near Virginia Beach, VA. It is often called Farmhouse brewery Virginia beach. Since then, they've been pounding the pavement. They have the finest honey lavender mimosas at Back Bay's Farmhouse Brewing Co. It was during COVID when the igloo tents were put up.
Customers may also relax by the fire pits throughout the winter months. At the Farmhouse they are served by a rotating cast of native food trucks and merchants. Visit their event website to learn more about who will be on board per day.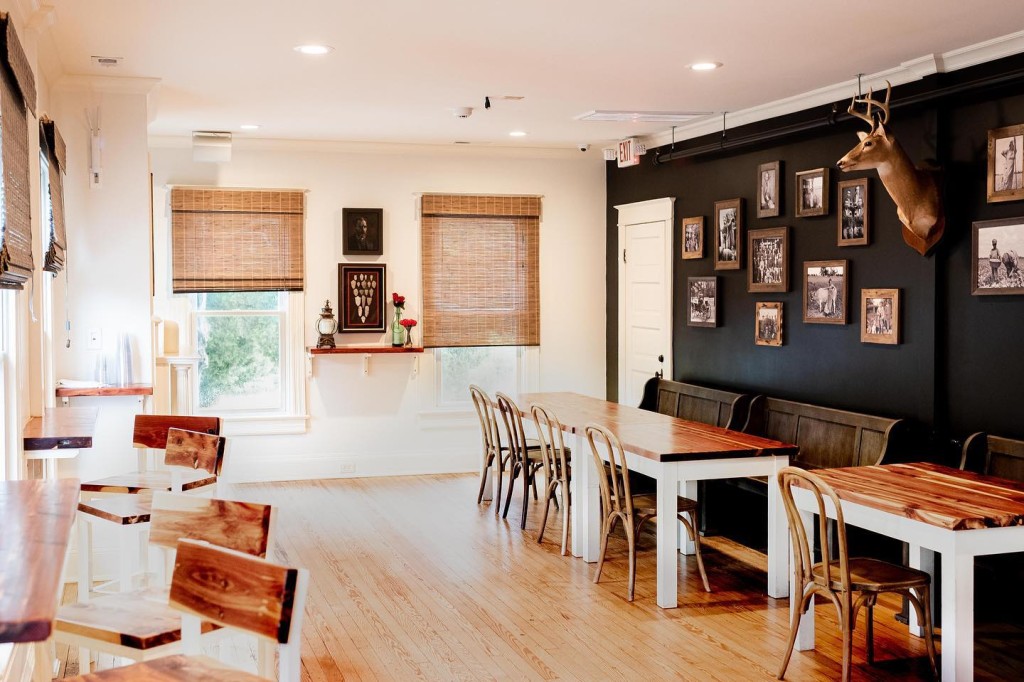 The farmhouse is reminiscent of a family picnic, complete with a large green yard, outdoor dining tables, bocce ball, Cornhole, and 2 massive fire pits. Even if you go to the Farmhouse on a regular basis, each trip is unique. Virginia Beach is also home to some of the best-haunted houses.
Wasserhund Brewing Company
The Wasserhund Brewing Company grew out of a passion for dogs and German beer. Their goal is to bring the best of German beer tradition to Virginia Beach by producing the finest brews, liquors, and honey beers and creating a welcoming atmosphere for friends, relatives, and strangers alike to enjoy them.
Wasserhund not only has a nice ambiance for hanging out, but it also conducts a weekly trivia evening on Mondays and other activities all year. At Wasserhund, you'll experience German hospitality at its finest.
It's one of the best breweries with the most memorable name. Bring a dog admirer to this brewery, because they'll have a blast. When it comes to dog-themed art and posters adorning the walls, this establishment is a beer lovers' buddy.
If you're a fan of German beer, the Wasserhund Brewery in Virginia Beach is the place for you.
The Bunker Brewpub & Cadence Hall
Bunker Brewpub and Cadence Hall is situated in the center of Virginia Beach's Oceanfront and is one of the best veteran breweries Virginia beach has to offer. Young Veterans Brewing Company designed and built this unique combination of a brewpub, restaurant, and performance venue from the ground up.
It's a great place to relax on the beach. Has a distinct vibe from the rest of the eateries in the area. Ciders and brews of all kinds are available. The food at this brewery takes traditional pub fare to a new level. When loaded with bacon and cheese, waffle fries become a feast in itself. Cajun rice enhances the flavor of shrimp egg rolls.
It goes without saying that a brewpub would be incomplete without a taproom where the experimentation with ingredients to produce new and intriguing craft beer varieties is conducted. When it comes to checking out live music, The Bunker is the best brewery in Virginia Beach to visit.
New Realm Brewing
You'll be cheered, your hunger satisfied, and your yearning for anything unique and refreshingly different will be satisfied if you participate in the New Realm.
New realm is a traditional brewpub in Virginia Beach. Tables might be hard to come by depending on the time of day. If you like, you could wait for a reservation in the dining hall and enjoy full service.
Drinks and meals are available from a list that can be scanned. "Hazy like a Fox" may become one of your new favorite beers. The food is fine. Nothing flashy or spectacular here. Veggie choices are available, including a veggie burger and other vegetarian selections.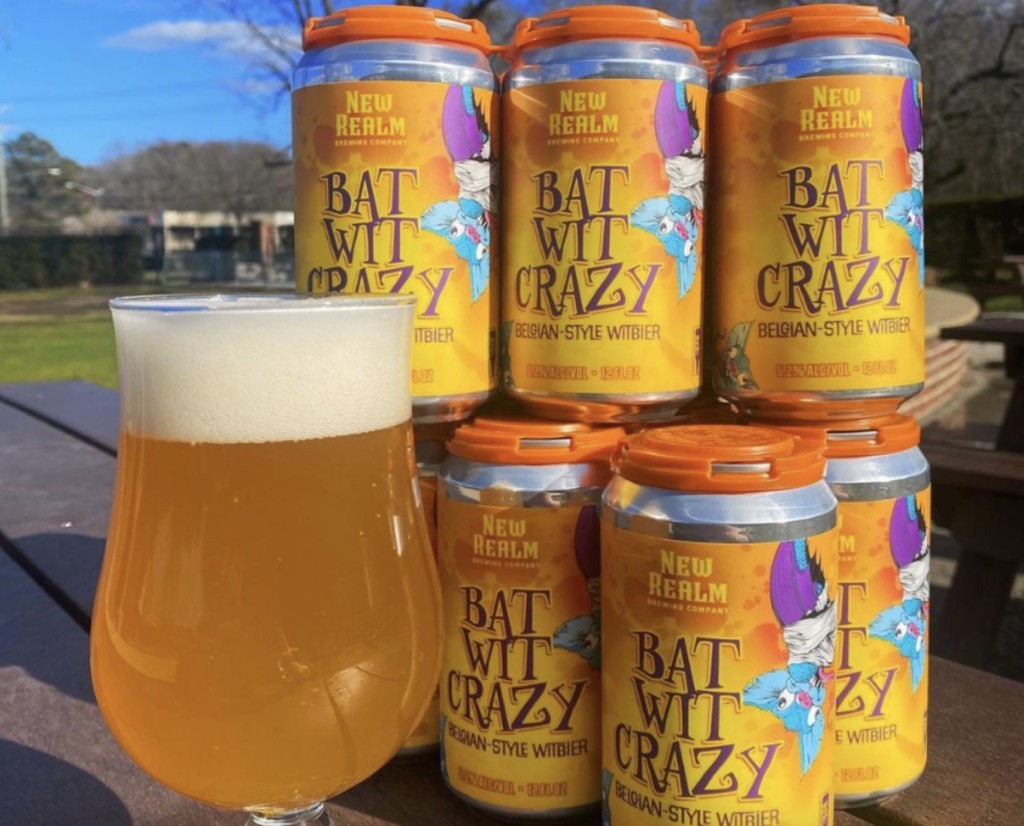 Here, the atmosphere is always welcoming. There are a lot of post-graduates and grownups in the crowd. There is also a corn-hole game available.
This brewpub is well worth a visit due to its excellent beer selection, tasty cuisine, and ample outside seating.
Green Flash Brewing Company
Virginia Beach's newest brewery, Green Flash Brewing Company, opened its doors to the public in November of 2016. 30 beers are available to be tapped at any given time. A large glass costs $5, while a half-glass costs $2.50.
You may meet new people here and have fun. An outdoor fire pit and many board games have been installed in the years since it initially opened.
At the side of the building, a food truck serves up a variety of delectable treats. Apparently, new food trucks arrive every day, so the cuisine is always a surprise each time you go there.
In addition to the huge front yard, which may accommodate a stage for live music, the building has enough free-standing space. Every detail has been meticulously addressed and is as perfect as it could possibly be.
Explore their selection and you'll be happy, whether you're looking for simple wheat brews or overly-hopped, strong brews.
Recommended Read: Top 20 Best Salads in Virginia Beach
Pleasure House Brewing
According to its moniker, Virginia Beach's Pleasure House Brewery is a hip place to visit. Once you've parked, you may choose between the two bars along either side of the house, each of which has a gaming area, restrooms, and seats in the center. Outdoor fire pits and live music are also available, as well as a Saturday art fair.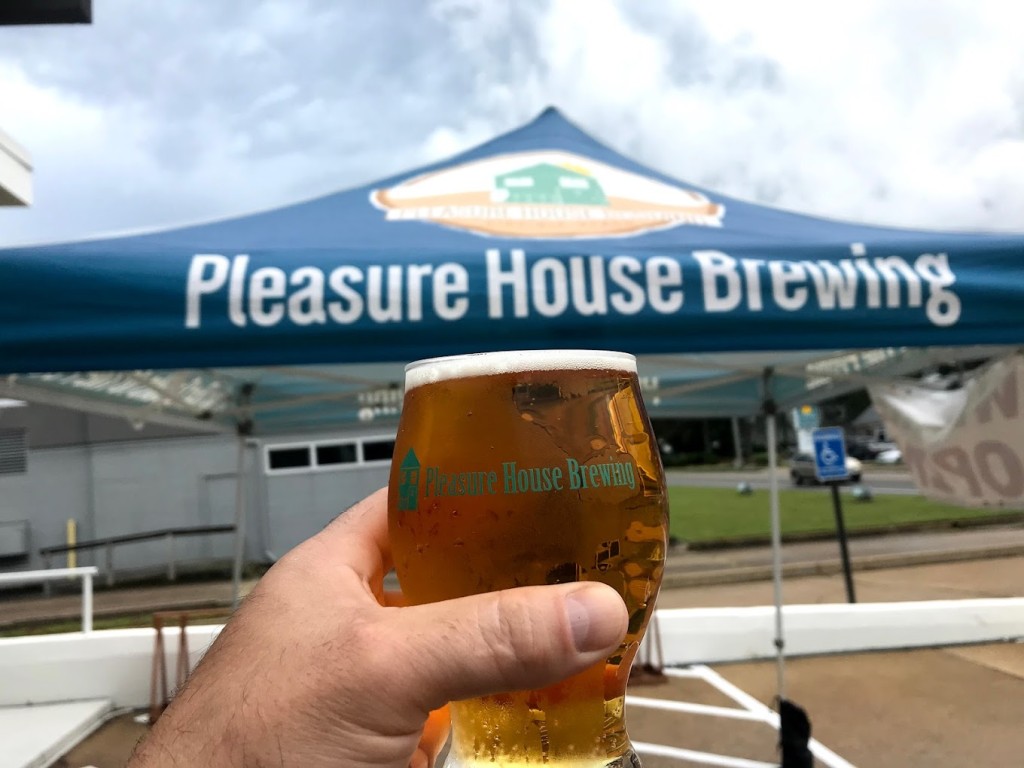 From stouts to IPAs to sours, they have a wide variety of beer to choose from. OB Wattleseed Stout, Rudee Inlet IPA, and Gio Belgian Blond are the brewery's award-winning beers that can be found on its eleven taps, making it the best brewery in Virginia Beach.
Try each of these drinks to get a genuine sense of Virginia Beach's craft brewery culture.
Smartmouth Brewing Company
In 2017, Porter Hardy, a Virginia native and retired lawyer extended Smartmouth Brewing to the city of Virginia Beach. "Pilot House" is the name of the new facility housed in a historic Post Office facility.
Smartmouth's primary production plant is still in Norfolk, but Pilot House serves as a drinking house and an exploratory brewery on a smaller scale. When the winery is open, food trucks are frequently around, and the weekly schedule is full of everything from quiz evenings to local music highlights.
There is plenty of capacity for large parties in both the tasting area and the rear room. They also offer an outside area when the weather is nice. In addition to the fact that it's dog-friendly, there are toilets and a few electrical outlets available.
Deadline Brewing Project
Virginia Beach's Deadline Brewing Project is microbrewery only steps from the Chesapeake Bay. It is their mission to provide brews that are distinct and tasty. Three friends are working on this as a side project because they love fine beer and want to share it with others.
A great new spot to sample some of the area's craft breweries only steps from the beach has opened up.  The space is large, contemporary, and welcoming. It's a pleasure to interact with everyone here. It's a terrific place to meet new people. Snack packages that go well with the beer are available or you may bring your own.
Lynnhaven Pub
The Lynnhaven Pub is a welcome respite from the deluge of mediocre bars that litter the shoreline of Virginia Beach. They have been the only people who actually care about providing high microbreweries to the VB tavern. They are counted in the best brewery in Virginia Beach, as they carry beers from all around the country.
This is a great little bar, despite its size. Once inside, you'll find a bar to your left, a lone pool table in the rear, and a smoking area outside. If you're looking for a hidden gem, this is it. The beer contains a broad diversity of flavors and aromas.
The meal and drinks are excellent for the price. Additionally, they have a wide variety of beers to choose from. There's always a great mix of people here; this is a hangout for locals. If you're looking for a great place to get a haircut, check out the Top 26 BEST Barbershops In Virginia Beach. Here you'll find a great selection of barbershops that offer quality haircuts and styles.
Thin Brew Line
Thin Brew Line, a brewpub honoring the nation's first heroes and frontline workers, delivers a unique range of craft beers produced with pride. Ex-cops and family members founded the company, which has a strong focus on community service. They have a dog park, a heated terrace, and a family-friendly pub. There is no need to leave your dog at home when you visit.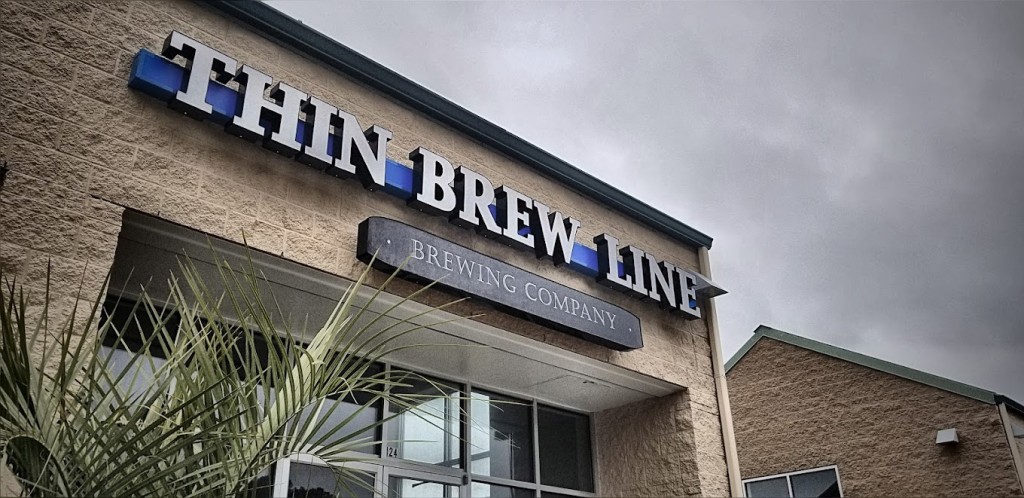 In addition to satisfying your taste buds, their brews will also benefit the larger good. They've given the recipes special names in honor of various first responder organizations, and a percentage of the proceeds will go to support the causes associated with those organizations.
Thin Brew Line or you can say the best brewery in Virginia Beach has several different kinds of beer that you'll love. The dish from the Mexican restaurant next door looked wonderful when it was presented to the table.
Vibrant Shore Brewing Company
Craft beer lovers from all walks of life may now congregate in the ViBe Creative District in Virginia Beach thanks to Vibrant Shore Brewing Company.
Food trucks will be a constant presence at Vibrant Shore Brewing Company's hip arts-inspired taproom, serving up a mix of packed beer-friendly meals and freshly made food. A variety of events, such as art shows and performances by local acoustical musicians, can be held in the taproom. Breton stripes are included in the design of the taproom as a tribute to artists and marine themes.
Definitely one of the best breweries around! There are always 16 beers on tap, and all of them are made on-site. From IPAs to amber ales to ciders, they have it all. There's a lot to choose from, and everyone here is always very kind and welcoming.
Tapped Crafthouse
Tapped Crafthouse, a location where wonderful moments are coupled with outstanding craft breweries and tasty snacks. Crafthouse was designed to provide consumers with one-of-a-kind meals and beverage experience. When it comes to beverages, experts hand-pick their selection and offer local microbreweries, as well as a wide selection of exotic whiskeys and hand-crafted cocktails.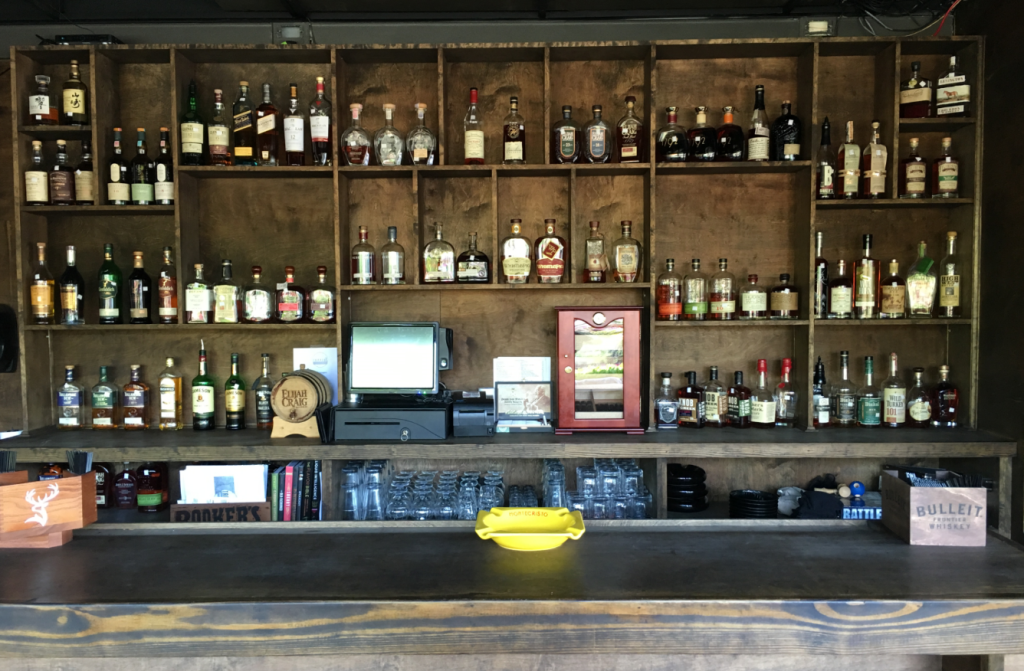 You may choose from 30 different taps, each with a rotating and distinctive keg, to find the perfect beer for your taste. They strive to provide the experience of the best brewery in Virginia Beach.
If you like local beer or a well-made drink, this is the place to go. These bartenders are really professionals. Good for watching football in the late evening, during supper, or in the afternoon.
Whiskey Kitchen
A meal at Whiskey kitchen will satisfy your palate as much as your eyes. This restaurant is ideal for large groups of a variety of ages and tastes.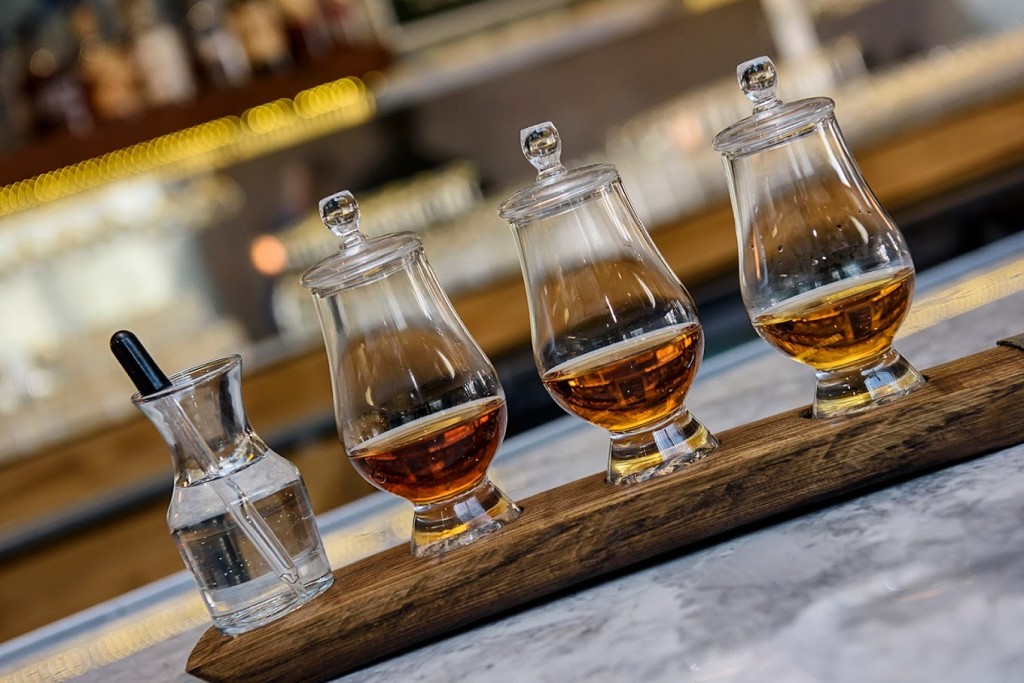 The staff's ability to provide a warm and welcoming environment is critical to the success of this establishment. You'll find a wide variety of foods at reasonable pricing at this establishment. Because to the lovely interior design and inviting ambiance, guests may unwind and unwind.
Editor's Pick: Top 20 Best Breakfast Virginia Beach Has to Offer
Three Notch'd Brewing & Craft Kitchen
Breweries are known for their inviting atmospheres, and this one did not disappoint. It's not like a posh eatery here. Brews that are specific to the location of the establishment are released on a weekly basis.
An enormous eatery and brewery. They have a wide variety of alcoholic beverages to choose from. This establishment is kid-friendly, with toys and activities readily accessible. A kid's menu is also offered.
No vacation to the town of Virginia Beach is whole without a stop at one of the many local microbreweries. Choosing the best brewery in Virginia Beach is a matter of personal preference, both in terms of entertainment and the brews on offer. It's up to you, of course, but we hope our suggestions helped you discover the perfect place to enjoy your beer.