When it comes to Halloween, haunted homes are not a new phenomenon; in fact, they've been there for generations, but this year's celebration has made them even more popular. Without Halloween, such a culture would be extinct. We put together a list of some of the most terrifying haunted houses Virginia Beach has to offer, which are so terrifying that folks with heart issues are advised not to purchase tickets. This is exactly what a haunted house should do. They are there to terrify people. Also, check out the best time to visit Virginia Beach.
Best Haunted Houses In Virginia Beach
Many people seek out spooky attractions like corn mazes and haunted homes in October to become a little frightened. Halloween Horror Nights at Universal Studios is one of the scariest attractions at theme parks around the country, yet it's not the only one. If you are looking for some Halloween thrills outside of October, don't worry. This is the list of some of the best-haunted houses VA Beach has.
Nightmare Mansion
This haunted house is a mental challenge that will have you questioning the truth of the world around you. The preferred place in VA Haunted mansions are terrifying, and this one certainly is. They've also built an escape room with a unique theme. All in all, it is well worth the money.
Even just standing at the entryway will make your heart race out of your chest, as if you're about to have a serious heart attack since the whole place is a labyrinth of darkness and dread. Screaming and poor lighting will also make you feel like you could pass out.
It is not advised for young children since the people of this mansion are so scary.
Address: 2008 Atlantic Ave., Virginia Beach, VA 23451.
ESCAPE! Nightmare Mansion
This is the only escape room you'll ever want to visit. This is a once-in-a-lifetime opportunity. Thanks to the development of this house, there will be no more escape rooms like this. The set and presentation are both of the highest caliber. Playing a "game" isn't the whole story. Inquiring minds want to know just how far they can push themselves.
You'll find the atmosphere eerie and gloomy. It's possible to have back-and-forth dialogue with the specters within, but you won't be touched. In order to frighten you, they never break character.
It's also said that there's booze stashed somewhere in the room. Once this mansion was completed, it became known as the scariest haunted house Virginia Beach had to provide. But if you're in the mood to let your inner rockstar shine, Virginia Beach also has a number of great karaoke spots.
Address: 2008 Atlantic Ave., Fl. 2, Virginia Beach, VA 23451.
Haunted Hunt Club Farm
You'll experience the Haunting Hayride, Virginia Beach's first-ever hayride, as you travel through the woods of Spooky Hunt Club Farm.
The Town of the Undead, the Fields of Cries, and the Haunted Hay Ride are always a good times for locals to visit. While you're standing in line, keep yourself entertained with some of the carnival activities.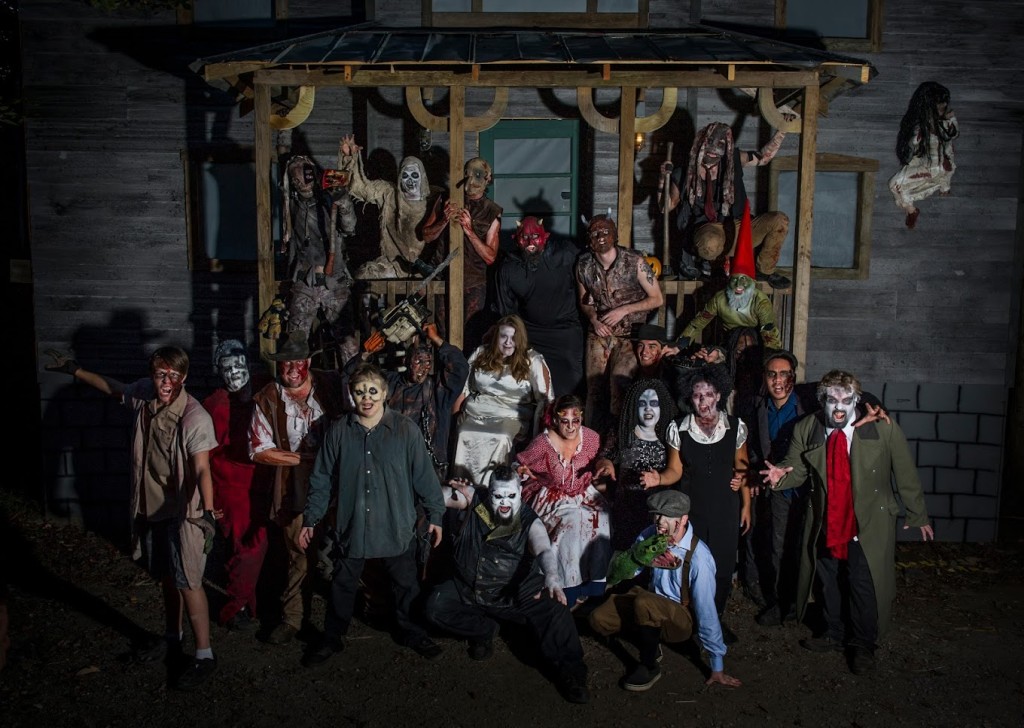 As a result of the new touching privileges granted to actors and actresses, the show's patrons may expect an improved level of entertainment. The Haunted Hay Ride has a new concept every year, and each year they surpass themselves. Not to mention a favorite haunted fun house Virginia Beach provides.
Address: 2388 London Bridge Rd, Virginia Beach, VA 23456, United States.
Black Cat Escape Room
In a specifically designed chamber, the players are confined, and they must find a way out. A succession of puzzles and riddles, as well as the discovery of concealed things, is required in this haunted house escape room. Black Cat Escape Room is a psychological endeavor, a trip through several riddles in an unknown and, at times, harsh universe.
The people that work here are the loveliest and friendliest you'll ever meet. The accommodations are fantastic, and the reception area is just as impressive.
An actor is a part of this game. For those who want a more relaxed gaming experience, this may be a bit much. Enhanced realism in the game. The Murderer's House comes to life in this reimagined experience.
Address: 2697 International Pkwy 2, Suite 101, Virginia Beach, VA 23452, United States.
Escape2Win
Get drawn into a fantasy realm of sorcery and intrigue at Escape2Win. Your team can work together to solve intricate puzzles and riddles as you race against the clock to escape the chamber. Keeping your head down and working together as a crew will be critical.
Well-executed set up in a way that it seems like you're in the middle of a movie set where every detail matters. The proprietor is kind and really inventive, which is evident in all of his escape rooms. Wonderfully sensible with a lovely attitude. but when it comes to shopping for shoes, Virginia Beach has plenty of options. With a variety of stores offering the latest styles and comfortable options, shoppers can find the perfect pair for any occasion. Here is a list of 20 of the best shoe stores in Virginia Beach.
Address: 5241 Cleveland St Suite 101, Virginia Beach, VA 23457, United States.
Real Haunted Places In Virginia Beach
The Cavalier Hotel
Built in the 1920s, the Cavalier Hotel has hosted a number of notable visitors throughout the years, including Bette Davis, Al Capone, and Adolph Coors.
The hotel is said to be haunted by at least one notable ghost. Adolph Coors, the founder and chairman of Coors Brewing Company, died in 1929 after falling from a window of the Cavalier Hotel. Since then, people have often seen his spirit jumping out of that window.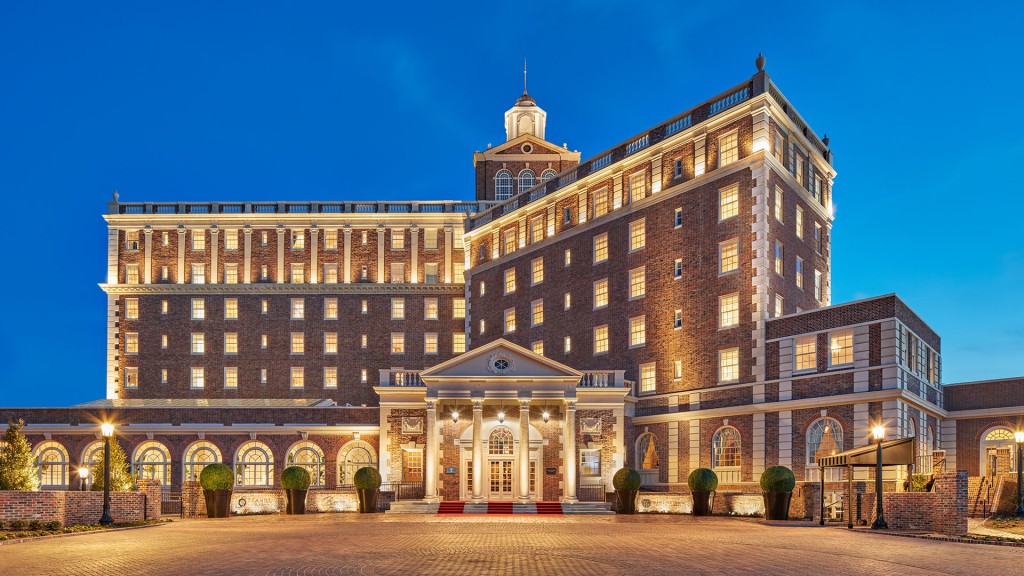 Some visitors have also voiced concerns about cats in their rooms, which may be connected to the story of a young girl who perished in the hotel pool while attempting to save her beloved cat after it escaped and fell into the water.
There is undoubtedly a lot going on in this place, so it is understandable that The Cavalier Hotel is among the list of scariest and real haunted houses Virginia Beach has covered.
Address: 4200 Atlantic Ave, Virginia Beach, VA 23451, United States.
Recommended Read: Top 26 BEST Barbershops In Virginia Beach
Ferry Plantation House
Built in the 1600s, the mansion was known as Ferry Plantation because it was one of 11 sites along the Lynnhaven River where the ferry transported everything from cargo to passengers and animals.
The Ferry Plantation House is one of the most haunted houses in Virginia because of the spirits that inhabit the land. There are now eleven ghosts living on the property, and each one of them has a unique tale to tell.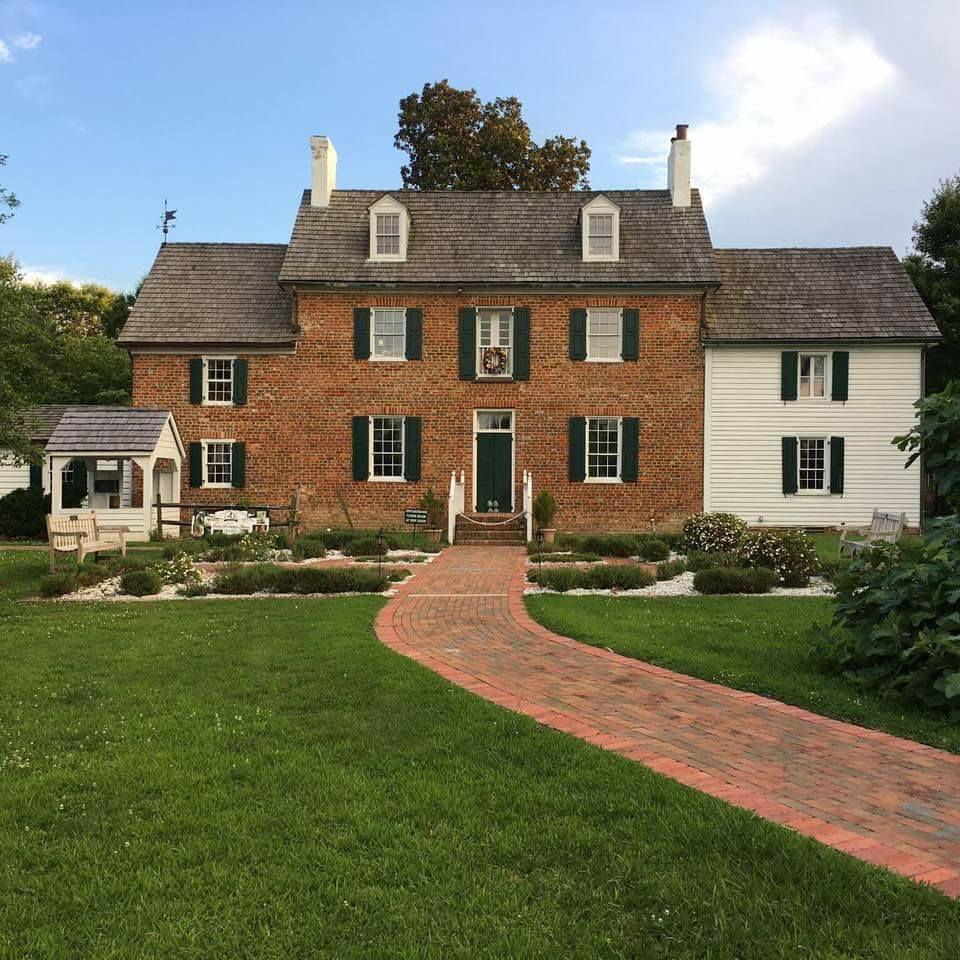 A former slave, Sally Rebecca Walke, who is lamenting the loss of her sweetheart, and artist Thomas Williamson are among the ghosts that have been recognized at this location.
Other notable ghosts include a Lady in White who died in 1826 after tumbling down the stairs and other people who perished in the 1810 shipwreck at Ferry Landing, where the house gets its name.
Address: 4136 Cheswick Ln, Virginia Beach, VA 23455, United States.
The Thoroughgood House
This 1680 British cottage is a rectangular, two-story brick structure with four rooms that are constructed to endure the elements. The Adam Thoroughgood House Museum in Virginia Beach is among the oldest renovated home museums in the United States, owing to the Adam Thoroughgood Foundation and the City of Virginia.
There have been sightings of a red-haired lady and a male ghost in brown suits strolling around the premises of the ancient cottage, according to both employees and guests. In addition to candelabra and heavy furniture, the lively spirits seem to like tossing objects around the house. Staff observed the 4 glass domes covering the Christmas candles raise up independently and smash on the floor.
The colonial cottage house from 1680 is still inhabited by two members of the original Thoroughgood family, which makes this house one of the most terrifying haunted houses Virginia Beach offers. Ignoring the presence of the living, this haunted couple is still able to have a good time at their house. Even if they have concerns with the fashion of the interior or the number of guests to their house, they must be delighted with the excellent repair work done on their property.
Address: 1636 Parish Rd, Virginia Beach, VA 23455, United States.
Elbow Road
Even On sunny days, Elbow Road is a nightmare for people in Virginia Beach. Elbow Road has been the site of several fatal vehicle accidents, which have left countless spirits. There has been a lot of tragedy in this region, and some people tend to avoid the route at all costs if they have the option.
It's no exaggeration to say that Elbow Road is Virginia's most haunted roadway. More than forty-five collisions resulting in fatalities occurred during the early few months of 2012. The number of accidents on the road has been steadily increasing since they started. And yet the mishaps continue to occur. In addition to experiencing the haunted history, Virginia Beach also offers a thriving brewery scene, with many top 20 options to choose from.
Address: Elbow Rd, Virginia Beach, VA, USA.
Princess Anne Country Club
In terms of politics, ways of life, and art, the Roaring Twenties saw transformation and growth. The Princess Anne Country Club in Virginia Beach is one of the many new country clubs that have sprung up around the nation.
This exclusive club, which has been operating since 1916, is renowned as a cheerful setting where you can unwind with friends, take in the coastal breeze, and play a little golf. Participants remain participants indefinitely since they feel like family.
It is said that a beautiful bride's ghost roams the corridors of the old country club, generally accompanied by music from the 1920s. Maintenance workers reported they heard cutlery being laid and glasses clinking while redesigning the dining room. There have also been reports of a ghostly figure wearing a cloak who enjoys shocking and startling visitors.
Address: 3800 Pacific Ave, Virginia Beach, VA 23451, United States.
Editor's Pick: Best Thai Food You Must Try in Virginia Beach
The Lookout Tower at the Surf and Rescue Museum
For both children and grownups, the Virginia Beach Surf & Rescue Museum is a lot more fun. Numerous intriguing displays, a gift store, and even treasure expeditions are available. You can find out all there is to know about the building's past, the Coast Guard, and much more.
The light tower, one of the most significant historical structures, is also among the eeriest haunted houses Virginia Beach features. It is connected to a number of scary stories, notably the legend of the Witch of Pungo.
It's rumored that on quiet nights, she may still be heard laughing near the light tower. Additionally, staff workers have reportedly heard footsteps in the guard tower's attic while no one is up there. Visitors also claim that they have felt people move up behind them, seen shadowy shapes and heard screams, but never really seen anyone.
The Surf and Rescue Museum is accessible all year round, and if you visit in October, make sure to enquire about their ghost excursions.
Address: 2401 Atlantic Ave, Virginia Beach, VA 23451, United States.
Coast Artillery Road
The Coast Artillery Road, which bypasses Fort Story on its way to Virginia Beach, is another eerie route. The installation was established during World War I and continues to serve as a military outpost to this day. Soldiers are stationed around the clock to protect the base, which is currently in use as it is an operational facility.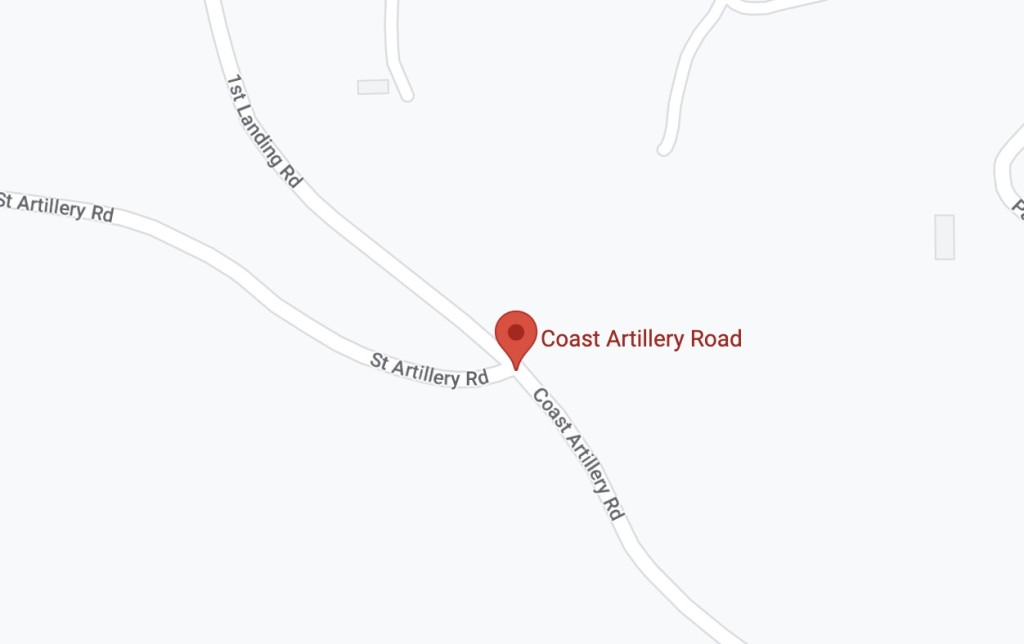 On Coast Artillery Road, it is security personnel have seen and reported the ghostly figure. The guards have reported seeing a person come on the road and then disappear into the marshes on several occasions. A soldier who took his own life while stationed at Fort Story has been the subject of some conjecture throughout the years.
Address: Coast Artillery Rd, Virginia Beach, VA, USA.
Conclusion
As one might expect, Virginia Beach is rife with ghostly locations. People go to Virginia Beach, a renowned beach destination on the Chesapeake Bay, to soak up the sun and cool down in the water. We do, however, hope that our list of haunted houses in Virginia Beach can enliven your visit to this eerie city.