Shoes are an essential part of our wardrobe since we've realized they can make or ruin an outfit. Even if you're out for a stroll, you can't just wear any old sneakers. Thanks to the wide variety of shoe stores in Virginia Beach, our feet and wardrobes are always well-dressed. And if you're looking to add some fun to your night, don't forget to check out the best karaoke places in Virginia Beach to show off your singing skills while keeping your style on point.
Shoe Stores In Virginia Beach
There is a common belief that clothing defines a person, yet we frequently overlook the importance of shoes in the overall look. It doesn't matter if you're dressed up or down; shoes are the finishing touch. Below is a list of the most popular and best shoe stores in VA Beach, so you can quickly identify one near you.
Foot Locker
It's no secret that Foot Locker is a major sports footwear and accessories provider. Foot Locker in Virginia Beach, VA, caters to the shoe fan and offers a wide range of high-quality items for a number of sports, including basketball, running, and training. As the go-to retailer for high athletic and casual footwear, Foot Locker has a team of experts that can help you choose the right footwear for your requirements.
In addition to the aforementioned brands, Foot Locker provides a wide variety of other well-known sports clothing and footwear labels, including Nike, Adidas, and Jordan Brand. Other notable brands include New Balance, Under Armour, and Vans.
Address: 701 Lynnhaven Pkwy, Virginia Beach, VA 23452, United States.
DSW
Fashionable footwear and accessories for the whole family are available at DSW Inc. The company is a prominent retailer of brand-name and designer footwear. In order to satisfy both the customer's rational and emotional buying demands, DSW offers a wide variety of in-season styles, as well as a convenient and affordable shopping experience.
When it comes to designer shoes, the DSW brand offers warehouse discounts, and the firm provides a shopping experience that's all about incredible variety, unbeatable value, and easy accessibility. And for those who are looking to stay sharp, don't forget to check out the top 26 best barbershops in Virginia Beach to keep your hair and style on point.
Address: 4588 Virginia Beach Blvd Suite #102, Virginia Beach, VA 23462, United States.
Journeys
Regarding clothing, accessories, and footwear for teenagers, Journeys stands out as a market leader. There are different sizes for children and infants. In December 1986, Jim Estepa launched the first Journeys store in Nashville, TN, in Rivergate Mall.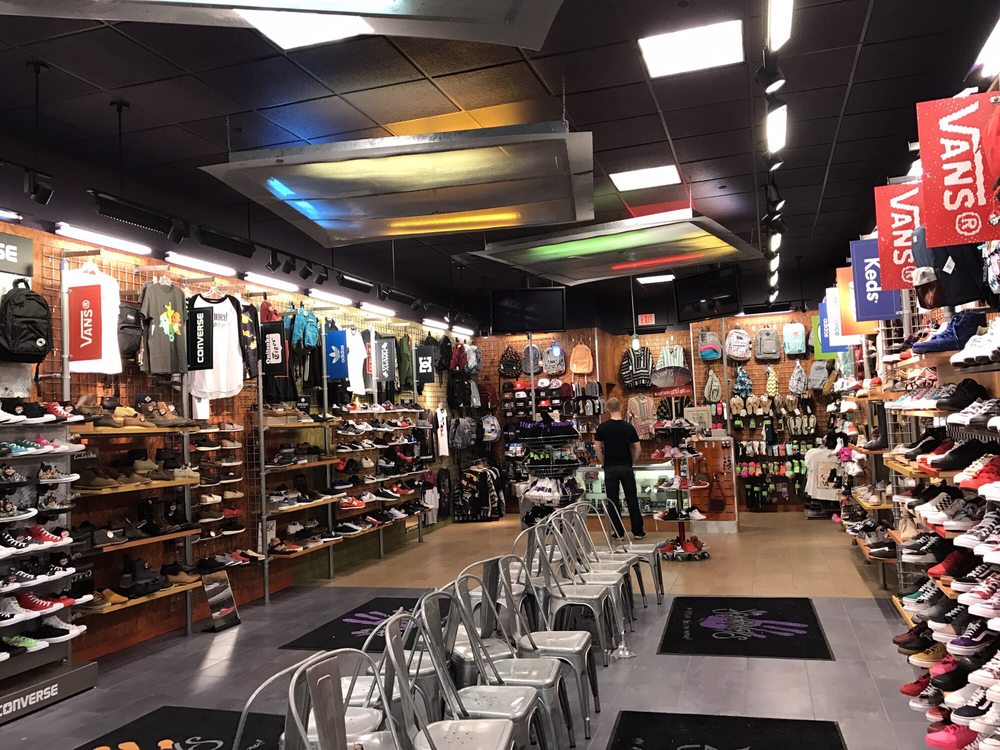 Many of the most popular brands for today's youth are available at Journeys, including Vans and Converse as well as Timberland, Dr. Martens, and UGG. Journeys has evolved from a simple retailer into an integral component of adolescent and young adult society through smart alliances and innovative relationships with entertainers. They emphasize on helping the society through charity organizations and volunteering activities as well.
Hence, Journeys without any doubt can be considered in the list of best shoe stores in Virginia Beach.
Address: 701 Lynnhaven Pkwy, Virginia Beach, VA 23452, United States
Nordstrom Rack
Do you have a soft spot for the names of designers and brands? Are you a sucker for bargains? Nordstrom Rack offers the best of both worlds if you're looking for a place to shop.
Customers have been coming to Nordstrom Rack for more than 40 years now. They have a great selection of clothing, shoes, and other items at reasonable prices. Women's and men's name-brand shoes are particularly well-priced at this establishment. For shoe bargains on a range of well-known brands, this is the greatest place to go in town.
Town Center at Pembroke Mall's location is excellent. You may get fantastic deals on name-brand apparel and shoes here. it is an excellent substitute for a Nordstrom with an entire range of products.
They have a wide range of shoes, especially for guys, which is a big plus because most stores don't have a wide variety of men's apparel and shoes.
Address: 4588 Virginia Beach Blvd Ste 100, Virginia Beach, VA 23462, United States
SKECHERS
It is one of the best sneaker stores in Virginia Beach, which stocks thousands of styles for men, women, and children. SKECHERS' shoe store in Virginia Beach has a wide selection of shoes for any occasion. It offers a large selection of men's and women's casual shoes and durable and fashionable children's shoes that young ones will love to wear.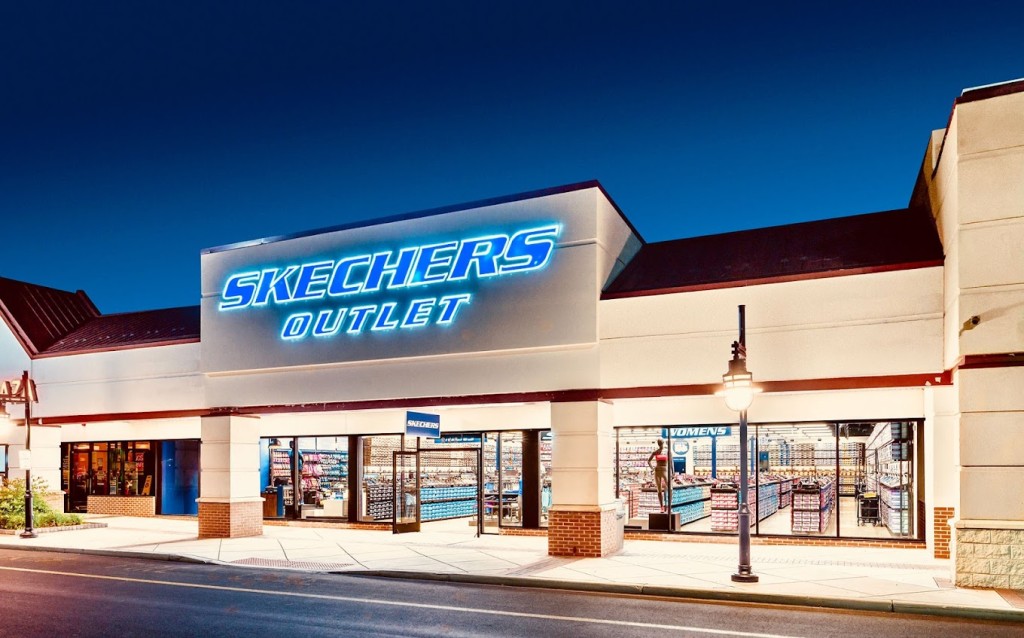 The store is much larger than it appears from the outside, and everything is well arranged and ordered. Even the clearing area is well-kept. It's always a good time to shop there. Their customer service is excellent.
In addition to footwear, clothes, socks, and accessories, you'll discover everything you need to complete your outfit.
Address: 664 Phoenix Dr #110, Virginia Beach, VA 23452, United States
Fleet Feet
Fleet Feet Sports is considered one of the running-centric athletics shoe stores in Virginia Beach. They frequently provide free lectures, demo days, and other educational opportunities. You might have your arch, breadth, and other elements of your foot measured by a machine at the store. Fleet Feet is the place to go if you want to locate the right shoe.
They sell a lot of exclusive, high-quality stuff that you won't find anyplace else. For example, their Goodr sunglasses and running hats are the cheapest available. They have an excellent incentive program as well. In addition, they provide a 30-day money-back guarantee, which is uncommon these days.
Even though Fleet Feet is one of many sports stores in the area, it serves an important purpose. And if you're looking for a spooky thrill, don't forget to check out the best haunted houses in Virginia Beach for an exciting and spine-tingling experience.
Address: 4001 Virginia Beach Blvd # 139, Virginia Beach, VA 23452, United State
5.11 Tactical
For tough footwear that will stand up in high-stress conditions, look no further than the 5.11 tactical boot collection. Since its inception in 1996, the 5.11 Tactical Boots have been a long-time favorite among law enforcement agencies and military groups around the world.
5.11 tactical features clothes, accessories, and footwear developed specifically for police departments, the military, and first responders. There is a wide range of gear, from flame retardant clothing to task-specific equipment, as well as suitable footwear. This shop has a wide range.
Pricey, but worth it because it will last a long time.
Address: 3980 Virginia Beach Blvd Ste 101 Virginia Beach, VA 23452
Nike by Virginia Beach
Among the best shoe stores in Virginia Beach, Nike is the most well-known sportswear and footwear brand. Originally known as Blue Ribbon Sports, this business changed its name to Nike in 1971 to represent the Greek goddess of triumph.
Nike excels in several areas, including creating high-end and attractive footwear, designing sophisticated or fashionable clothing, and sponsoring numerous sports organizations.
The Town Center is home to the Nike by Virginia Beach shoe store. It is a large chain store offering a selection of Nike sports footwear, clothing, and equipment.
They don't have much, but what they do have is well-lit. There aren't many men's shoes, but there are more options for ladies and children. There isn't much clothing, either.
Address: 4537 Main St Virginia Beach, VA 23462
New Balance
You may choose from a wide selection of New Balance clothing and shoes at New Balance retail locations. To assist in finding the ideal product, they feature a 3D scanner. If a product doesn't fit, they also provide a return policy.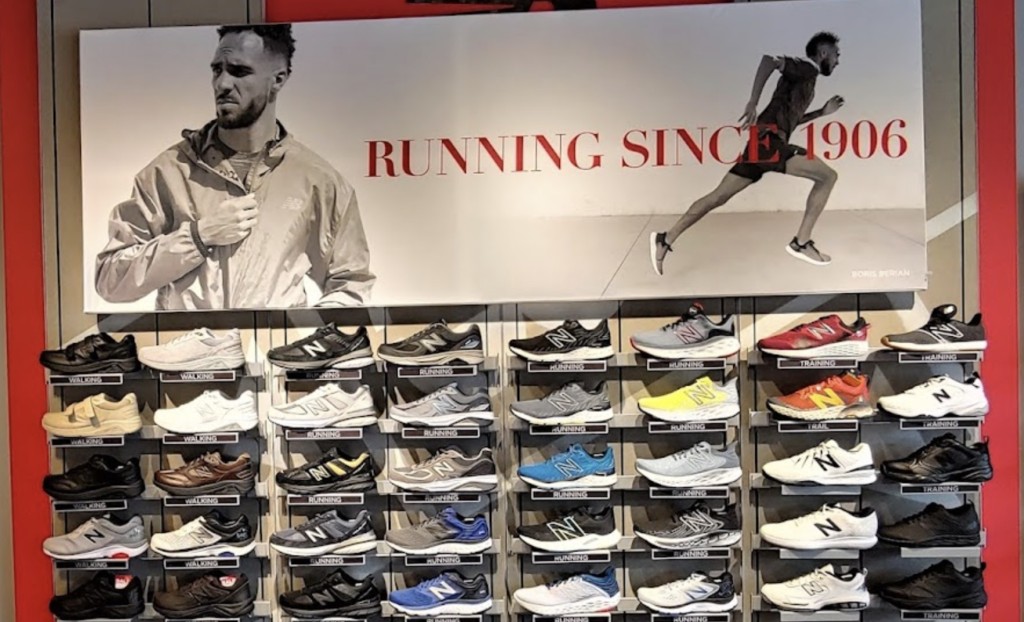 The shopping area is nice and modern. Male on the right and female on the left, they divided it. The checkout was in the back and the official merchandise was in the middle. They provide cutting-edge sizing equipment and the option to use their treadmill to test-run new shoes.
It's a fantastic site to get walking shoes, and their running shoes are excellent.
Address: 729 First Colonial Rd Ste 103 Virginia Beach, VA 23451
Montagna's Shoes
Montagna's Shoes has always been a Virginia Beach icon. The list of best shoe stores in Virginia Beach will be incomplete without Montagna's Shoes.
They provide a fantastic range of bags, shoes, and extras. Additionally, they may assist with orthopedic issues and design personalized footwear. They can help you locate the right shoes whether you experience any foot issues.
Great customer service is offered from beginning to end, and they provide top brands like SAS Shoes, Gravity Defyer, New Balance, Aetrex, Drew, Dunham, and more.
Address: 752 Independence Blvd #4546, Virginia Beach, VA 23455, United States
Recommended Read: What Is The Best Time to Visit Virginia Beach?
Rack Room Shoes
They have you covered whether you want a casual appearance or something a little bit more formal. They have everything you could possibly need.
Rack Room Shoes places a premium on providing excellent service to its patrons. In addition to that, they provide a wide selection of both nationally recognized brands and limited personal labels for customers to choose from.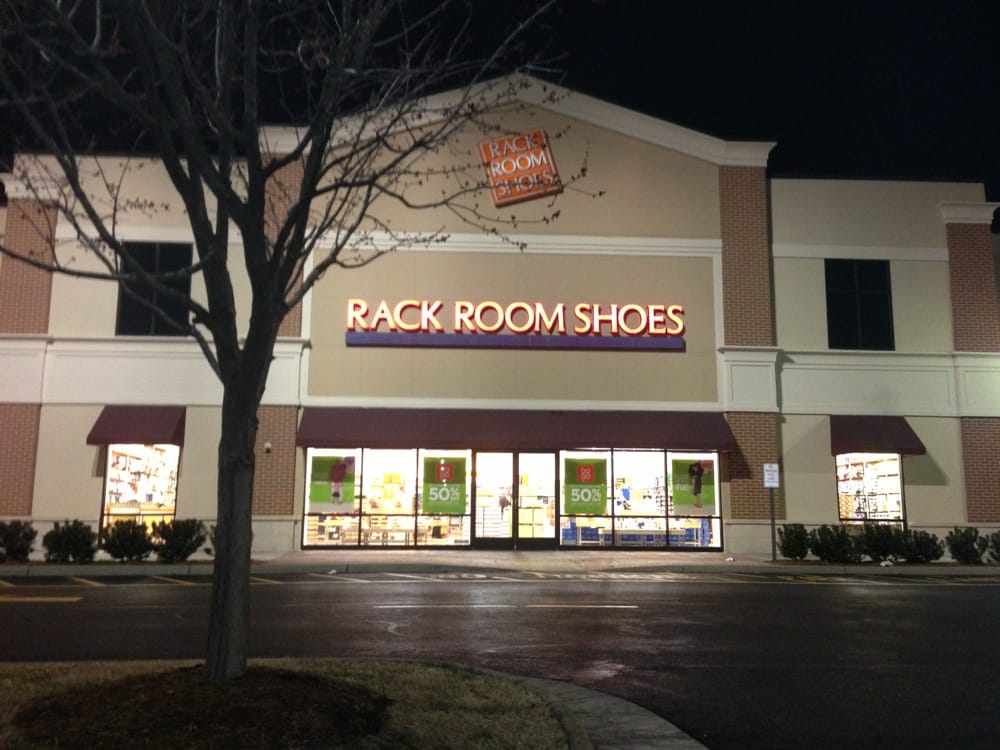 Simply go to this store, and you will be able to get the appropriate size in addition to the appropriate color at a reasonable price. It's a massive shop that sells a large range of products at affordable costs.
Dealing with them is a delightful experience. Make sure you ask a member of the staff; they will be happy to direct you toward the suitable options.
Address: 4554 Virginia Beach Blvd Ste 190 Virginia Beach, VA 23462
Redwing Store
You won't be disappointed with the Redwing Store. There's a great selection of shoes here, and the staff is really kind and knowledgeable. It's important to know about your purchase while purchasing premium footwear.
Even after you buy your boots, they offer a lifetime of free oiling and lace replacements, with easy access to basic and major shoe maintenance.
You get what you pay for when you buy Red Wing boots, which are known for their high quality and long warranties, particularly for the common worker.
Address: 116 S Independence Blvd # 103, Virginia Beach, VA 23462, United States
DTLR
The goal of their community outreach initiatives is represented by the abbreviation DTLR, which stands for 'Dare To Live Right'.
With over 250 outlets throughout 19 states, DTLR is among the best shoe stores in Virginia Beach. Street footwear, clothes, and accessories are sold by this rapidly expanding lifestyle shop. A unique, exciting browsing environment may be had at their shops.
Working to participate with and build programs that seek to uplift and rejuvenate neglected areas is one of DTLR's primary focuses. For instance, they launched a client-focused campaign aimed at defining new trends.
DTLR's proprietary program for rewarding loyal customers is called Trendsetter. When members make qualified purchases at DTLR, they are eligible to earn Trendsetter credits toward their membership.
Address: 701 Lynnhaven Pkwy, Virginia Beach, VA 23452, United States
Also Read: Best Thai Food You Must Try in Virginia Beach
Vans
The Vans range includes shoes, clothes, and accessories for both men and women. Shoes aren't all they have in focus. Other items, such as caps and other kinds of shoe laces, are quite popular.
They not only offer a wide variety of vans to pick from, but they also have vans ranging in age from newborns to adults. They also carry the most recent trends and brand-new items. The numerous shirts, shorts, undergarments, shoe laces, socks, and hats allow you to put together a whole ensemble.
Your shopping trip will be more enjoyable thanks to their kind demeanor and positive outlook.
Address: 701 Lynnhaven Pkwy Ste #c12 Virginia Beach, VA 23452
Editor's Pick: Top 20 Best Breakfast Virginia Beach Has to Offer
Conclusion
Shoes that are well-dressed and well-fitted suggest that you have a good sense of style, but shoes that are messy or mismatched show that you don't. In addition to enhancing your overall appearance, the right shoes may help you achieve the perfect look and fulfill your insatiable need for all things glitzy. So, if you want to buy shoes, go to a well-known retailer.
Thus, we've compiled this list of the best shoe stores in Virginia Beach. We will be glad if our suggestions help you locate the perfect pair.