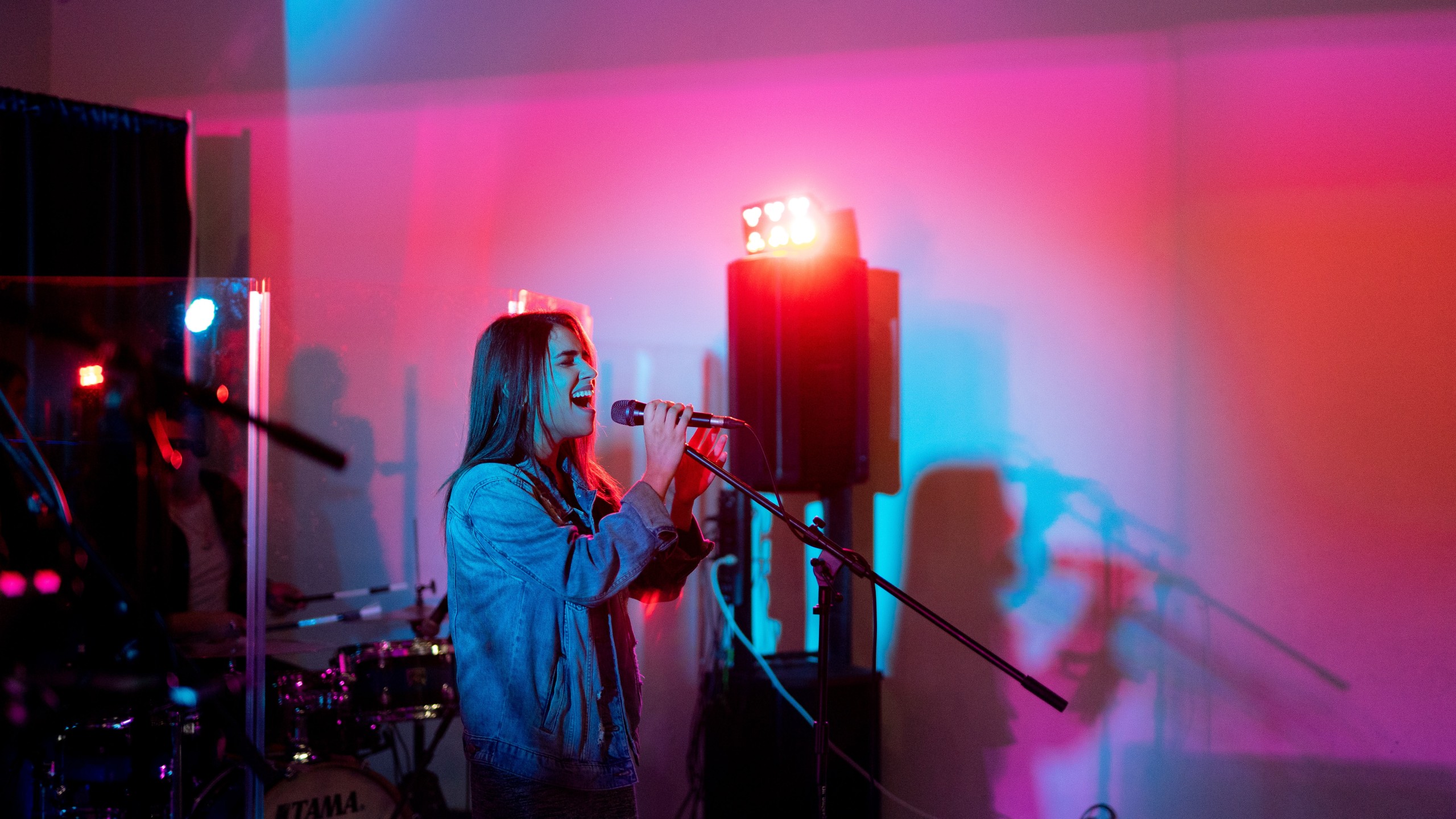 Do you want to spend your summers at a place with beautiful beaches, mesmerizing views, and fun activities? A trip to Virginia Beach will only fulfill these desires. People go there for its beaches and beauty, but you should endeavor something different and go for the best karaoke in Virginia Beach. Also, check out the best time to visit Virginia Beach!
What is Virginia Beach like?
Virginia Beach is a trendy spot for summer. It is a perfect gateway for all your worries with its soothing scenery and panoramic beaches. With the Atlantic Ocean on its coastline., the city is famous for its beaches, night scenes, and culture.
Beaches are the area's major attraction, but dining options, art, entertainment, maritime history, karaoke, and various family-friendly places make it an ideal gateway for vacations. People love to take their families and friends to this city because it has activities for everyone.
Best Karaoke in Virginia Beach
The only underrated thing in the city is karaoke. If you are a music lover, you know how fun and exciting karaoke can be. You can take your travel buddies to a local karaoke club and have the time of your life.
Here, we will tell you everything about the best karaoke spots in Virginia Beach.
1. Wanna B's Karaoke Club and Restaurant
Are you the party animal? Do you love when music is so loud that you can hear your heart racing? Are you fond of singing but don't have a good voice? If so, then Wanna B's Karaoke Club and Restaurant is the place made for you.
This fun club has the best karaoke in Virginia Beach and is loved by both the locals and the tourists. They do not care what kind of voice you have, how you sing, and if the lyrics are even correct. All they care about is karaoke and party.
After getting inside the bar, find a table and scan the QR code to find a song. The song collection they have is impressive and fresh. You can pick any track of your choice and give it to the MC. Don't spend too much time finding a table or the song because the list gets full very rapidly.
Take your buddies with you and spend a night singing song at the top of your lungs. The staff at Wanna B's Karaoke Club and Restaurant are amiable and non-judgy. They won't rate your singing skills, and you can enjoy yourself the most there.
Also, what's a karaoke without some shots? There are plenty of drinking options available. You can opt for your favorite one and enjoy karaoke. Also, the best part about this place is that it welcomes kids. Every Sun ay from 12 pm to 7 pm, any age kid could go and sing.
For adults, the club is open Wednesday to Saturday from 7 pm till 12 am. It is located in Market Square, Virginia Beach, VA.
2. Grammy Karaoke Bar and Korean BBQ
This place is a karaoke bar serving Korean food in Virginia Beach. Grammy Karaoke Bar and Korean BBQ will cater to all your Korean BBQ cravings. By visiting this bar, you will have an idea of the Korean food scene in Virginia Beach, along with fun karaoke.
This bar is one of the most kids-friendly karaoke places in Virginia Beach. The staff is super friendly and will make you feel at home. The food is perfectly cooked and served. You will have authentic Korean bbq while enjoying karaoke.
This place is very popular among the people because it gives complete privacy to its visitors. You can reserve any room you want, and a wide variety of them exist. They have small, medium, and large rooms depending upon the number of people. You can also host a birthday party or a fun friend's meetup. Food and drinks are also served in rooms so you can have the best karaoke without interruptions.
You just need to book a room, and when you have reached there, the kind staff will let you know everything you need about the karaoke machine. Once you learn how it operates, you are good to go. Also, the song collection they have is infinite. You will think they won't have that song, and you search for it, and voila! They have it.
For pre-reservations, there is no deposit required. You can pay the total price at the end of your karaoke session. They charge per hour. If you would like to eat tasty Korean food and don't want to do karaoke, you are most welcome there.
A cute dining area is only dedicated to serving people food and drinks. The food options are comprehensive, you name any Korean food, and they have it. Also, the dining area has Pinterest vibes. You can do a cute little photoshoot of yourself there. It is located at 904 S Lynnhaven Rd Virginia Beach, VA 23452 and is only closed on Mondays.
If you're looking for a relaxing and rejuvenating experience in Virginia Beach, consider visiting one of the top massage envy places. Here are some of the best options in the area.
3. Peabody's Nightclub
Virginia Beach has an exciting nightlife with nightclubs and karaoke spots. This club is a dancing bar and an amazing place to do karaoke with friends or family.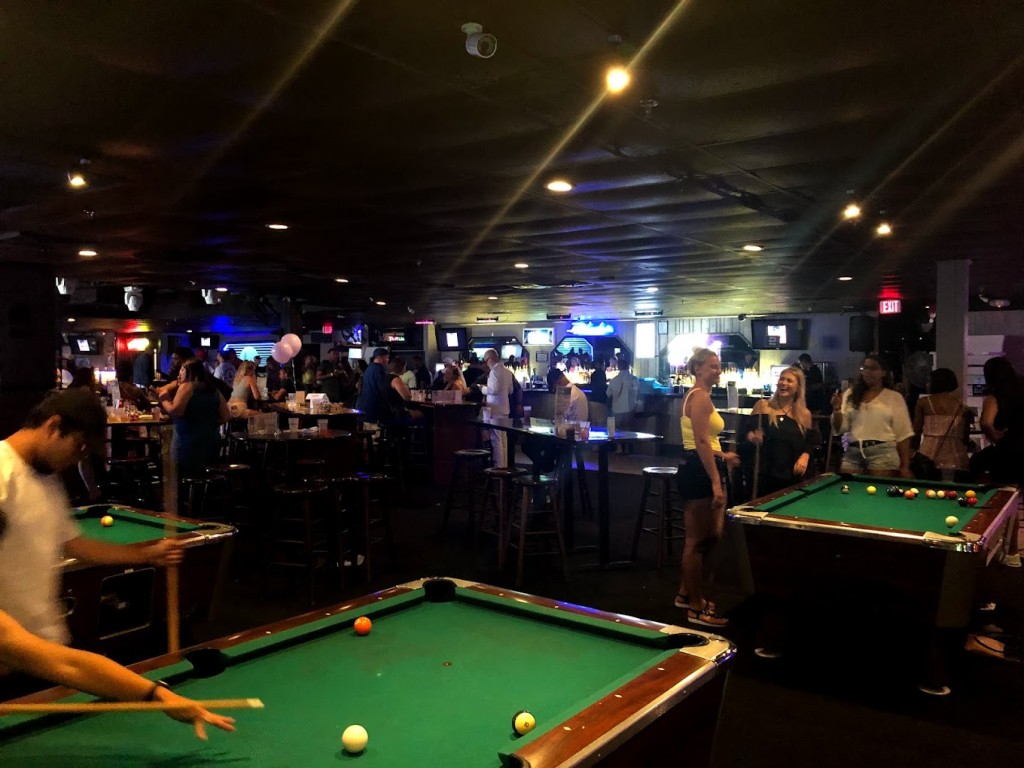 Peabody's Nightclub is extremely loud. You can not hear anyone talking. So only go there with the intention of wasting yourself and of course, Karaoke. The vibe is quite trendy with a touch of classy. Their wine is just excellent and so is the food, service, and DJ. Just go there, hand over your song, and you are on the stage.
It is situated at 209 21st St Virginia Beach, VA 23451. You must be 18 years or more to enter and keep in mind that the entrance fees are a bit expensive. Its only open on Thursday, Friday and Saturday between 7 pm till2 am.
4. Docker's Karaoke Pub
Karaoke is entertaining after a long day at the beach. If you are a die-hard karaoke fan and want to enjoy karaoke near the oceanfront at Virginia Beach, then Docker's Karaoke Pub is the place for you.
The place is very apt for smokers as there are no restrictions on smoking. The bartenders or even waiters are sometimes found smoking. The staff of Docker's Karaoke Pub is very friendly and welcoming. The moment you arrive at the pub, they will give their best to make you feel comfortable.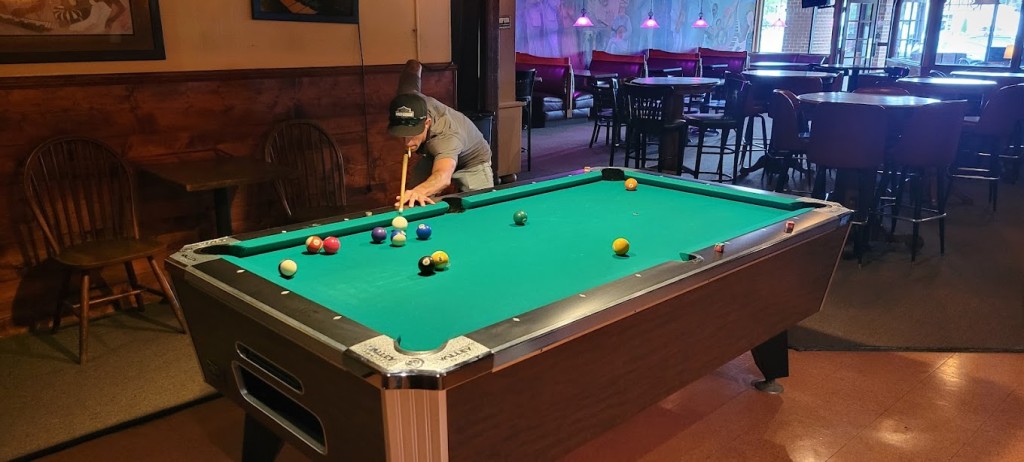 Karaoke is entertaining and loud there. You just need to give your name to the DJ, and they will call you on your turn. There are zero judgments, and no one cares how bad or good you sing. the only purpose of the people there is to enjoy the most. You can also see a pool table and have a game or two.
Several drinks are available on the menu as it is a full bar. You can opt for your favorite beverage, get wasted, and sing at the top of your lungs. You can also watch TV while drinking or waiting for your karaoke turn. With free wifi and an enjoyable vibe, this place is fantastic for a laid-back night after a busy day at the beach.
Also, do you know the best part about it? Docker's Karaoke Pub is accessible to people with wheelchairs. So no worries if any of your travel buddies are differently-abled because they will be equally enjoying the karaoke. It is at 4239 Holland Rd Ste 700 Virginia Beach, VA 23452 and is open every day from 11 am to 2 am. And after a long day at the beach or a fun night of singing, you might be craving for some delicious pizza. In Virginia Beach, there are several great pizza places to choose from. 
5. Clubhouse Bar and Grill
This place is great in terms of noise and vibe. Some people do not like loud noises and it makes them anxious. So, if you are one of those or have someone in your group with noise problems then you can visit Clubhouse Bar and Grill. It has a very moderate noise and classy vibe.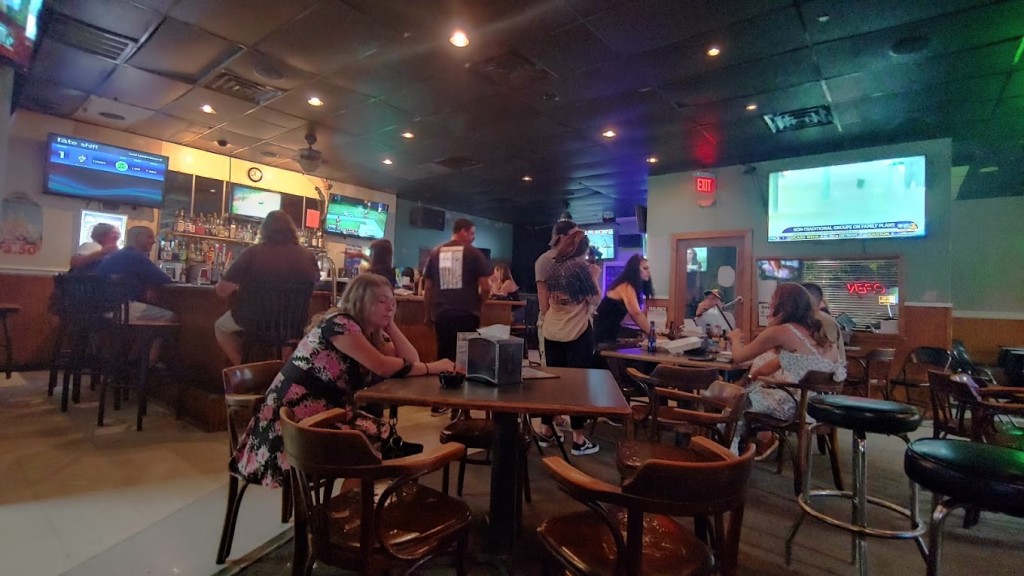 Having a full bar, outdoor seating, free wifi, and gender-neutral restrooms, this place is an amazing choice to enjoy a fun karaoke night. You can have some drinks or light snacks and then go for the karaoke. It also has happy hours on certain days of the week and is not strict about smoking.
Clubhouse Bar and Grill are located at 3208 Holland Rd Ste 101 Virginia Beach, VA 23453. You can go to it every day between 11 am till 2 am.  Also, no need to worry about the parking as it also features a private lot of parking.
6. Stooges Bar and Grill
Stooges Bar and Grill is a bar in Virginia Beach that serves cheap yet outstanding drinks and delicious food. everything you eat there is just wow. And the karaoke? It is extremely fun.
They have a lot of space in the bar so you can sing and dance freely. Karaoke usually starts after 9 pm so you can visit this place after a day at the beach or come back from sightseeing. There is no wifi, parking, or outdoor seating but there are some pool tables, a tv, and a fully functional bar with the sweetest bartenders ever. And of course, they host karaoke.
If you are looking for a fun yet quiet karaoke place, make sure to visit the Stooges Bar and Grill. You won't regret it and will definitely have a fantastic time there. But don't go there with kids as the place is not suitable for them. It is situated at 3900 Bonney Rd Ste 103 Virginia Beach, VA 23452 and is open every day from 11 am till 2 am.
7. Krossroads Rock and Country Bar
Not many bars have vegetarian options and karaoke together. If you are a vegetarian and looking for a karaoke bar in Virginia Beach, then you should go to the Krossroads Rock and Country Bar.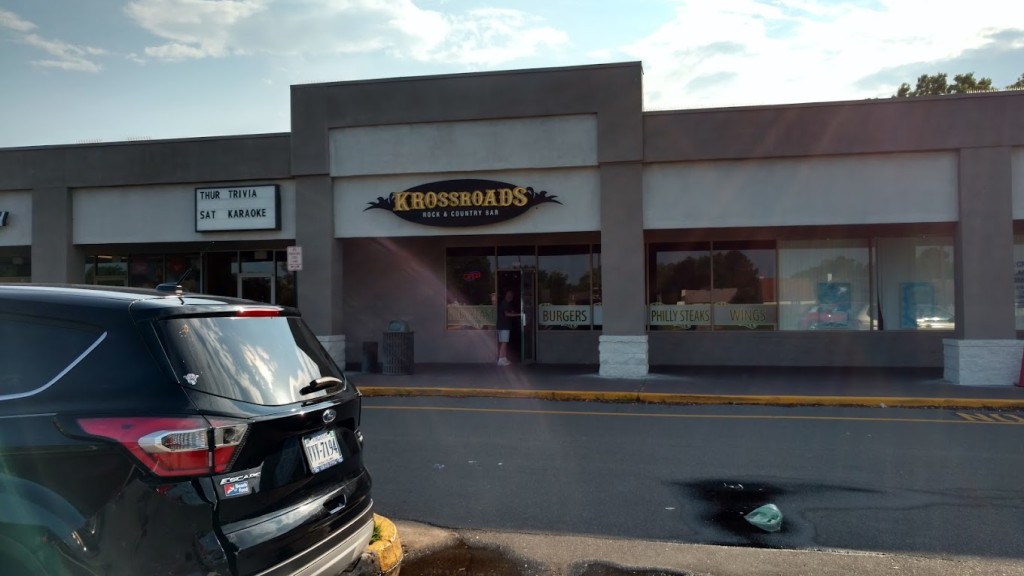 The bar hosts a very fun karaoke every day where you can enjoy a lot with your friends or family. It also serves amazing food and quality drinks, obviously major vegetarian options. you can choose what you like and the taste will be up to the mark. You can use your credit cards to pay and access a pool table and private lot parking.
Unlike other bars, it also has an area for parking bikes. So if you have got any rider buddies, no worries because they will have a space to park their vehicles. It also has a tv and a complete bar to fulfill all your drinking desires while listening to or doing karaoke. You can go to this place every day between 11 am to 12 am at 4221 Pleasant Valley Rd Virginia Beach, VA 23464.
8. Keagan's Irish Pub and Restaurant
If you are looking for Irish bars in the city then this restaurant is made for you. they have an amazing bar and sometimes live music too which will keep you entertained for the whole night.
It is ideal for a hangout with friends after a tiring day in the city. You can have various food choices ranging from Irish to American cuisine. They have won numerous awards for their food in the past. The wine they serve is also impeccable and genuine.
Providing its customers with a fine dining experience featuring a beautiful interior and decoration, this pub is amazing in terms of everything. The waiters are super sweet; there are free wifi and a spacious parking area, pool table, and happy hour specials. What more could you ask for?
The best nights to go to this pub are Thursday, Friday and Saturday. You can take your pals with you and can have a great talk over drinks. It's located at 244 Market St Virginia Beach, VA 23462, and is open every day between 11 am till 2 am. It is good for lunch, dinner, or late-night parties. If you are looking for a thrilling experience while in Virginia Beach, then you must check out the best-haunted houses in the city.
9. Calypso Bar and Grill
Calypso is a place where everybody is welcomed like a native. They have the greatest enclosed patio on the beachfront and are ideally placed facing the Atlantic Ocean. And the best part? It serves delicious vegan food too.
They are well-known for some incredible drink special deals, local fish, and musical performances, which are available seven days per week during the peak tourist season from May to September and every Friday and Saturday throughout the chilly season. They invite you to go taste some wonderful meals in a relatively close setting.
Calypso Bar and Grill have some of the yummiest tacos and sandwiches and is among the best dancing bars in Laguna Beach. You can have light snacks and as many drinks as you would like while at this place. They serve both lunch and dinner along with late-night extras. This place is great for kids, including a full bar, free wifi, space for dance, and live music with a DJ.
To experience an excellent night there, you should visit this place on Tuesday, Friday, and Saturday. It is located at 1101 Atlantic Ave Virginia Beach, VA 23451. Also, smoking is not allowed there.
10. Aragona Moose Lodge
If you are looking for a place where your kids can enjoy karaoke in Virginia Beach, then this is your place.
It has free wifi and amazing service. The waiters will make you feel at home and serve quickly. The ambiance is fun and chill. You can do karaoke a number of times and they will be okay with it. Also, their song collection is amazing.
It is located at 3133 Shipps Corner Rd, Virginia Beach, VA 23453. You can visit it from 11 am till 9 pm but it's open for an extra two hours on Saturdays.
Recommended Read: 20 Best Shoe Stores in Virginia Beach
Some Karaoke Places Near Virginia Beach
If you want to enjoy fun karaoke near Virginia Beach, then you should check out these places.
1. Winston's Café
This place has a very calm and fun vibe. You can go there with your travel pals and can enjoy a fun night filled with crazy things.
It offers one of the most entertaining karaokes in Chesapeake, VA. And the food is just delish. You will be licking your fingers after having their French dip and but coming to the main point, karaoke. It is so entertaining. You will sing at the top of your lungs, and nobody will utter a word.
It is located at 1412 Greenbrier Pkwy Ste 133, Chesapeake, VA 23320. You can go there from every day 11 am till 11 pm, but on Sundays, it is closed.
2. Hypnotics
Have you watched Alladin? Ever wanted to be trapped inside the genie's bottle? Ever wondered what it would be like? All your imagination will come to real life when you visit the Hypnotics.
It is among the most beautiful karaoke pub near Virginia Beach. The vibe is amiable, fun, and dreamy. You can order incredible drinks or snacks. They have some food options available to keep you energetic. The food and drinks are up to the mark.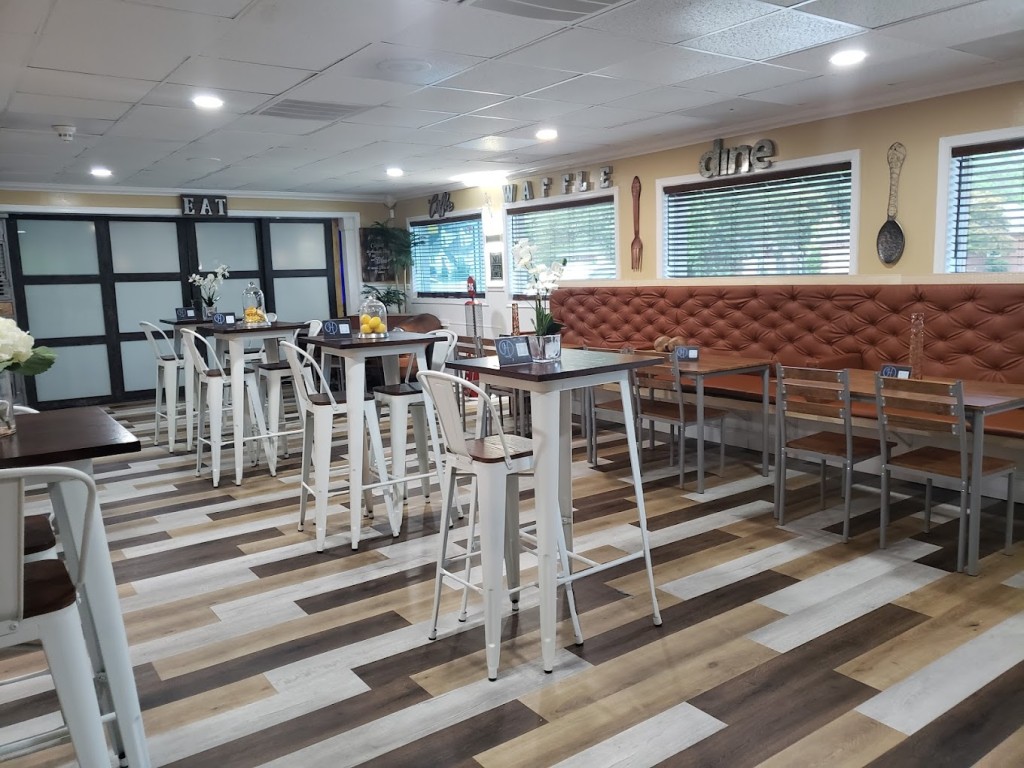 There is a gorgeous selfie spot just after the entrance. You can click as many photos as you would like. After that, you can settle down in the restaurant area and can have some fantastic drinks and snacks. The DJ for karaoke arrives around 8 pm. With its dreamy vibes and fun atmosphere, karaoke is stimulating there.
If you are looking for a place that is highly picturesque and serves delicious snacks and drinks with fun karaoke near Virginia Beach, Hypnotics is the ideal match for you. They even have a hookah lounge so that you can have the most fun time there.
This dreamy and fun place is at 1312 George Washington Hwy N Chesapeake, VA 23323. It is not precisely in Virginia Beach, but it's a half-hour drive; trust me, it is worth the drive. You will have an extraordinarily dreamy and exciting experience there.
Editor's Pick: Top 20 Best Breakfast Virginia Beach Has to Offer
Final Words
So, we have told you all about karaoke in Virginia Beach, VA. you can have an entertaining vacation there by enjoying scenic sunsets and water activities. For some variety in your trip, don't forget to include karaoke nights. You will have so much fun going to these karaoke spots in the city.