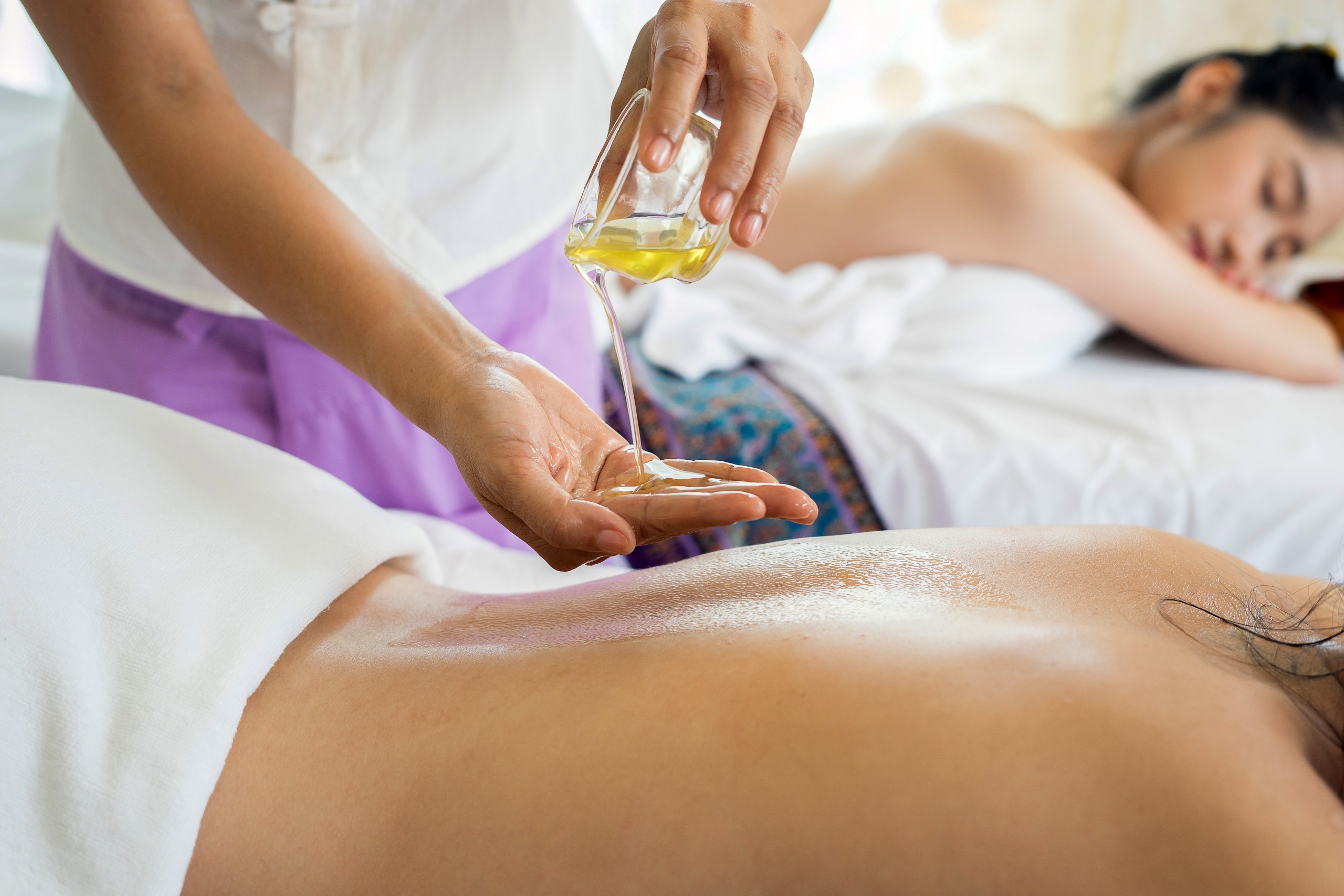 The world's biggest massaging and spa company, Massage Envy, offers a variety of treatments and facials. With over 1.51 million members, it employs a membership model, which encourages repeat business and recurring income. Only in the United States, you can find more than 1,100 Massage Envy salons and spas. But our guide is going to focus on Massage Envy in Virginia Beach only. Also, check out the The 15 Unmissable Massage Experiences in Santa Ana.
Massage Envy in Virginia Beach
Virginia Beach is home to some of the best and most popular massage spas and salons. We've compiled this list to make it easier for you to discover the most renowned spa, Massage Envy Virginia Beach VA.
Virginia Beach Loehmann's Plaza
Massage and skin care services are provided by trained therapists and estheticians who actually want to make you feel your best. Your health and well-being are the top priorities at Massage Envy – Virginia Beach in Loehmann's Plaza.
It's hard to beat this place as a top-notch massage destination to go to. The gals at the front desk are wonderful; they go above and beyond to make you feel welcome.
Make sure you tell them what you want and they'll put you in touch with the correct masseuse. Do you like a man or a woman, large or little hands, chilly or warm hands, chatty or silent, firm or soft, healing or calming? Give it another shot and ask for what you want, even if you've had a bad experience in the past. There is no reason to be dissatisfied.
Plus they have introduced a new treatment for your skin to shine called Nourishing Light Treatment. LED light is used in this new service to help reduce the look of wrinkles on the face. Hand and arm massages combined with calming light and a cooling globe facial massage result in pure bliss.
Spend some time with Massage Envy, and you'll discover how important it is to have regular massages.
Recommended Read: 20 Best Shoe Stores in Virginia Beach
Virginia Beach Landstown Commons
Stretching on a regular basis can enhance mobility, flexibility, and efficiency, and to implement such practices, we introduce Massage Envy Virginia Beach Landstown Commons.
You'll look and feel better with the help of professional skin care, which helps your skin absorb nutrients and improves its appearance.
Massage Envy Landstown Commons in Virginia Beach has been the finest franchise for both working and receiving wellness treatments. You may choose from a variety of treatments, including massages, facials, microdermabrasion, and chemical peels, as well as complete body stretches and their new hyper-volt cannon.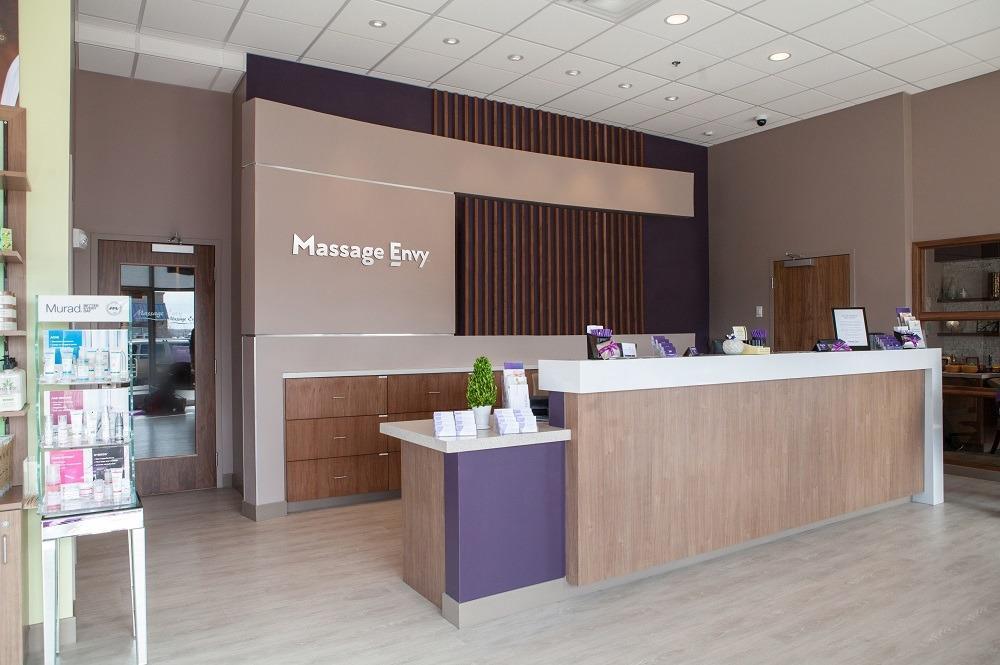 You might have a different service every day of the week, as well as a day where you could just relax at home. This establishment provides excellent service and a decent ambiance. Their massage experts are exceptional.
Their licensed therapists take the time to get to know you and your concerns before developing a treatment plan just for you. Finally, they are available on weekdays and weekends so that you may get the advantages of massage treatment at a time that works for you. And after a day of relaxation and rejuvenation at Massage Envy Landstown Commons, why not treat yourself to some delicious pizza? Virginia Beach is home to some of the best pizzerias.
Virginia Beach Hilltop Plaza
This location is just spectacular. Their customer service is unparalleled in every aspect, from the very beginning to the very end. The employees are really kind, patient, and knowledgeable. You will never get the impression that you are the target of a sales pitch, and the way in which they work with you will make you believe that they have your best interests at heart.
This is the best franchise of Massage Envy Virginia Beach has. The front desk personnel are really fantastic. When you go through the door, there is such a warm greeting waiting for you.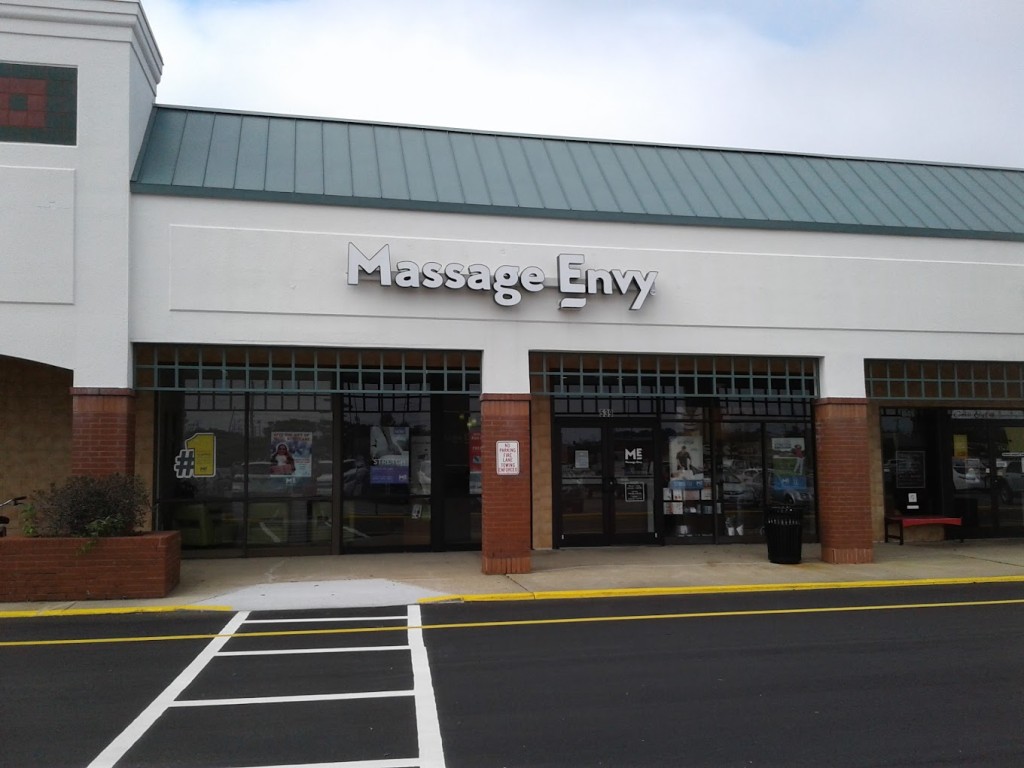 They provide an incredible amount of value in addition to offering excellent costs, and if you are unable to pay them, they are happy to negotiate payment terms with you. In addition to this, their gift card idea is another way to present loved ones with stress relief, massage, facial, or assisted stretching sessions of their choice.
Seven days a week, they are here for you! Your self-care should include regular massages and skin care treatments. After all, there is nothing better than treating yourself with a good massage.
Editor's Pick: What Is The Best Time to Visit Virginia Beach?
Conclusion
This marks the end of our Massage Envy Virginia Beach guide. We hope that it will help you get the treatment you deserve. As you can see, there are three branches at the mentioned location, and all three of them are going to provide you with the best kind of massage.