Do you love salads more than any other type of food? Well, that's understandable because salads are a delicious meal to have. Along with a great taste, they are also nutritious. So, if you are visiting Virginia Beach any time soon, here is a list of the 20 best salads in Virginia beach.
Each restaurant offers its unique kind of salad with flavors that will leave you craving more!
Best Salads in Virginia Beach
Virginia Beach is home to some of the most delicious salad combinations you will ever encounter. Yummy salads are waiting for you at all of these restaurants. Thus, try as many of these as possible on your trip to Virginia Beach.
Becca Restaurant and Garden
It is one of the top-ranked dining destinations in Virginia Beach that has a perfect ambiance and comfort. Becca is a beautiful American cafe that offers a variety of creative salads.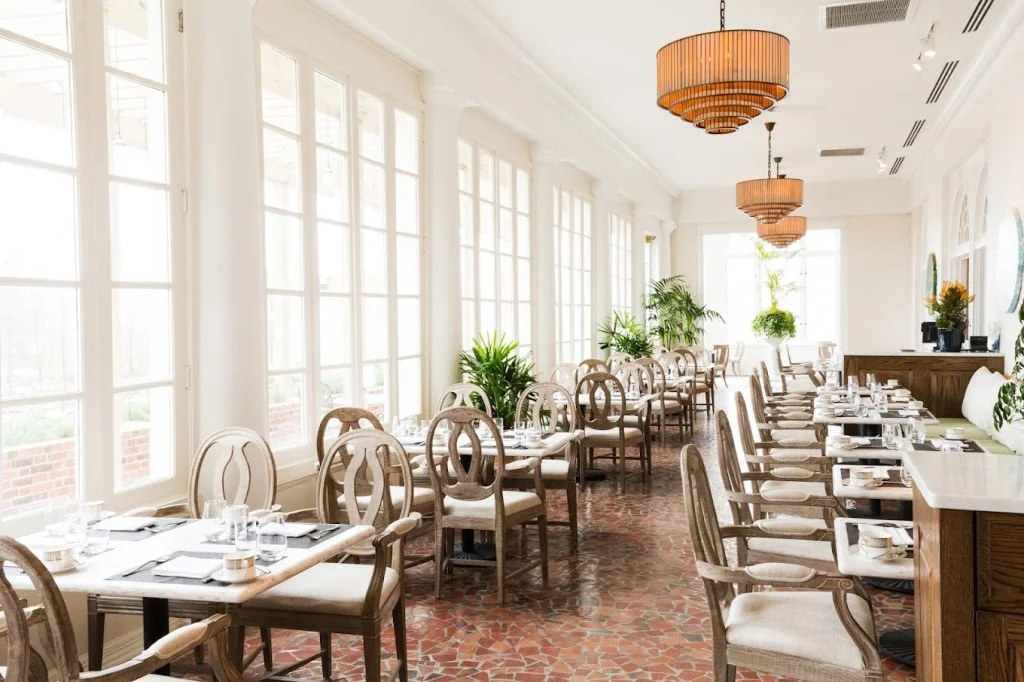 They have a gorgeous dining room, as well as an innovative outdoor garden setting. Here, you can enjoy the feeling of a fresh breeze on your skin while you munch on your food.
Moreover, the menu includes some of the best salads Virginia beach has, such as Becca Chef's Salad, Strawberry and Peach Salad, Mesquite Wood-Grilled Salmon Spinach Salad, and much more. All of these salads have a distinct blend of flavors. These will burst into your mouth as soon as you bite on them.
Tulu Seaside Bar and Grill
We are adding this place to the list of the best salads in Virginia Beach because it does salads like no other. Known for its comfortable dining area, and natural environment, Tulu Seaside Bar is a must-visit restaurant. They have plenty of fresh salad options to choose from, all of which are absolutely delicious.
You can order Quinoa and Mixed Berry Salad, Honey-Roasted Beet and Goat Cheese Salad, Romaine and Kale Caesar, Mediterranean Chop Salad, etc. The ingredients are locally-sourced and farm-fresh to deliver the best quality salads for the customers.
In addition, this place also serves Soups, Pizzas, Entrees, and many more dishes that you can order with your salad.
Recommended Read: The BEST Haunted Houses In Virginia Beach
Aldo's Ristorante
If you are looking for excellent Italian food, this is your place to be at. Serving premium quality food, Aldo's Ristorante will not disappoint you.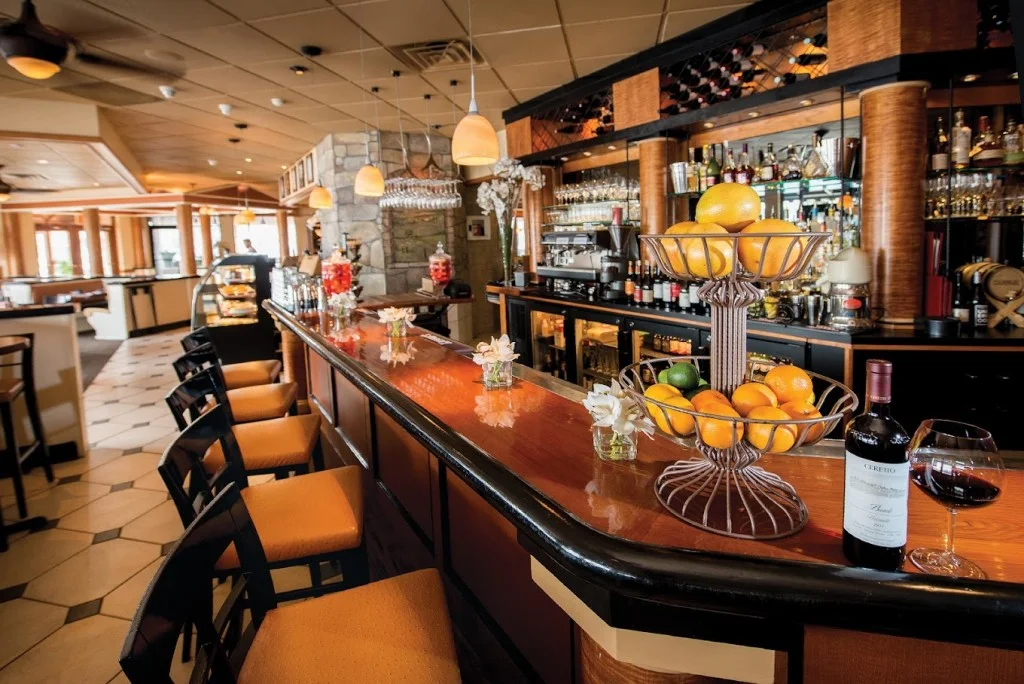 This restaurant has a kind and friendly staff. They will help you in picking the right dishes based on your food preferences. Moreover, they will be there at your call, no matter how many times you need them.
Coming to the salad collection, Aldo's have Greek Salad that contains Mixed greens, Roma tomato, feta cheese, pepperoni, and other delicious ingredients.
Furthermore, they also serve top-notch Caesar salad. It has garlic croutons, shaved parmesan, romaine hearts, and house-caesar dressing.
The unique selection of hand-picked ingredients makes their salad bowls tasty.
Blue Seafood and Spirits
All of you salad-lovers, do visit this salad place in Virginia Beach whenever you get the chance to. Blue Seafood and Spirits have several awards under their name, like "Top 100 Places to Eat 2018", "2020 Traveler's Choice", etc.
Sitting among the best salads in Virginia Beach, they have great options to pick from. An innovative Blackened Salmon Salad with gorgonzola cheese crumbles, asparagus tips, and balsamic vinaigrette awaits to leave you in awe of its flavor.
Besides, you can have Caesar Salad, House Blue Salad, and Side Dinner Salad. Moreover, the menu also includes Soups, Desserts, Donuts, Entrees, and luscious Seafood to fulfill your appetite.
Lager Heads
A restaurant with a nice environment, and superb food! Lager Heads has a beautiful outdoor patio with live music where you can relax your mind from all the hectics of the day. The live music will nurture your mind while you munch on the delicious salad bowl Virginia Beach has to offer.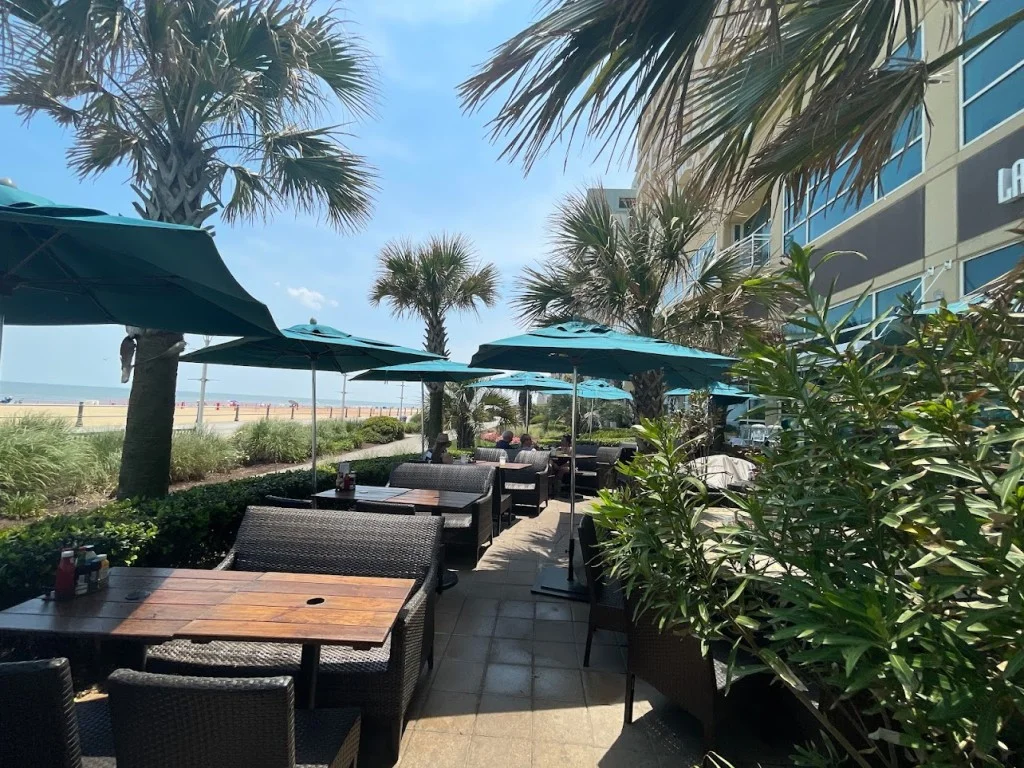 Plus, the salad menu has four options including Tossed Green Salad, Cobb Salad, Caesar Salad, and Goat Cheese Salad which is an absolute delight!
Also, you can enjoy burgers, soups, nachos, seafood, sandwiches, and flatbreads. Anything you order will be made fresh and piping hot to give you the best food experience possible.
The Bee and the Biscuit
Home to some of the best salads in Virginia Beach, you have to try this beautiful restaurant. It gives off a homely vibe to make you feel right at home.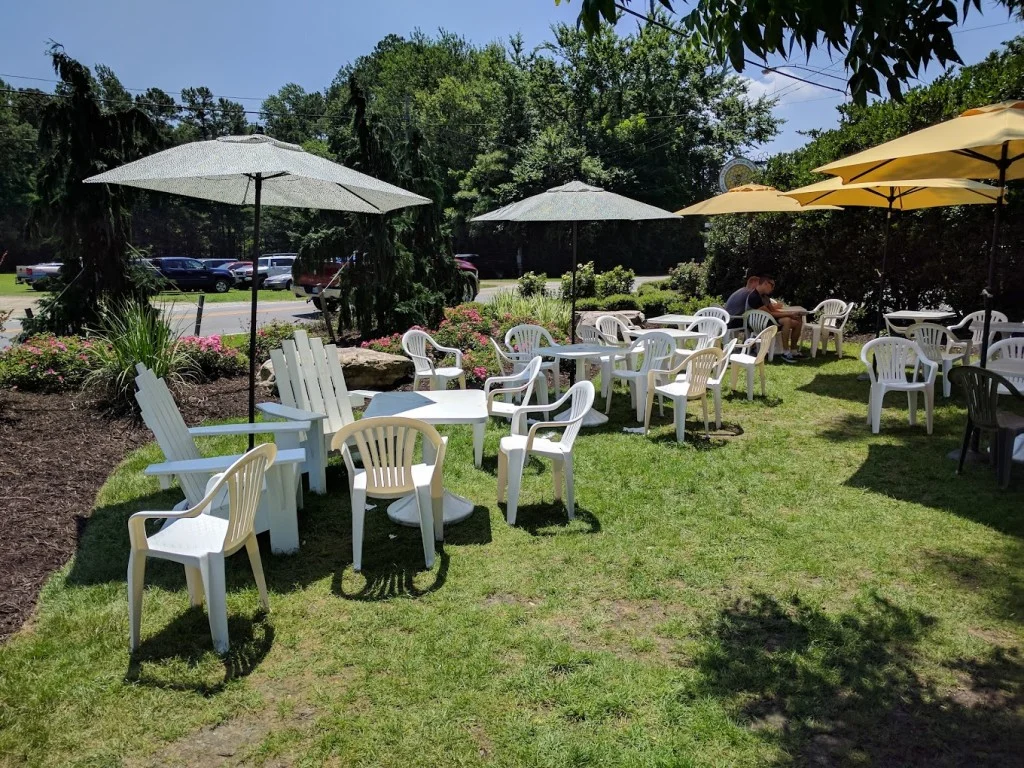 First of all, the sitting area is luxurious and gives you a perfect ambiance. You can have a comfortable dining experience with the servers ready to cater to you at all times. They are super-friendly and will respond well to any of your queries.
Now, about the salads, The Bee and the Biscuit offer quite a few. You can enjoy BLT in a Bowl, Fiesta, Very Berry Chicken Avocado, and the oh-so-delicious, Pungonian Shrimp and Grits. The chefs choose only fresh and natural ingredients for their dishes. Thus, you will love these salad bowls and would want to come back for more!
Terrapin Restaurant
You will definitely enjoy the salads here with a lovely atmosphere. Established 13 years ago, terrapin has only evolved stronger with its taste and quality since then. It has a classy atmosphere with a relaxing sitting area. Here, you can have a good time with your friends and family.
Moreover, they have a classic collection of the best salad bowls Virginia has. The finger-licking salads are Arugula Salad, Beet Salad, and Burrata. Each of these salads is flavorful and contains the freshest pick of ingredients that will satisfy your tastebuds.
Also, as soon as you step into this restaurant, lovely staff will accompany you throughout your dining journey. They will ensure that you get everything you need right on your table.
Waterman's Surfside Grille
Here, you will come across one of the best salads in Virginia beach. These will blow you away with the taste. Since 1981, Waterman's has been serving the top-notch quality food which the Virginia Beach tourists love. In addition, the serving size is plentiful to fulfill your hunger to the maximum.
At this beautiful restaurant, you will find different types of salads you may not have had before. Some of them are Endless Summer Salad, Greek Salmon Salad, Southwest Chicken Salad, The Waterman Salad, and much more. All of these have the perfect blend of flavors to impress you!
Furthermore, they offer Wraps, Burgers, Delicious Seafood, and more varieties for you to try
Orion's Roof
An extraordinary place to visit during your trip to Virginia Beach. At Orion's Roof restaurant, you can enjoy a breathtaking view of the Atlantic Sea. It will freshen you up for the adventures ahead.
Plus, they have a superb array of fresh and tasty salads that you will love for sure. The menu has Orion's House Salad (their special salad), Lobster Salad, Tuna Sashimi Salad, Thai Green Papaya Salad, and Caesar Salad.
All of these salads have a crunchy texture with the right mix of flavors to give you a delightful experience.
Being the best pizza and salad place Virginia Beach offers, this place is a must-try!
The Stockpot
In the list of the best salads in Virginia Beach, this is another option for you to give a shot. This restaurant also serves gluten-free and vegan-friendly food options. The Stockpot can be your go-to place in Virginia Beach for healthy comfort food.
Moreover, they have an excellent variety of salads, like Thai Spoon Salad, Herb White Bean Salad, Cypress Salad, etc.
The best part? You can request additions to your salad bowl to make it even more interesting. Choose from Beef Kofta, Chicken Breast, Organic Salmon, Pork Carnitas, and more.
Firebrew Bar and Grill
An American place where the quality will not disappoint you at all. This restaurant makes sure that you have the most hospitable experience when you choose the place for your meals.
Moreover, they are the only restaurant in the entire Hampton Roads that does not use microwaves or fryers for cooking. Instead, they resort to the traditional cooking method using a 600+ degree open flame Fire Deck oven. Consequently, the premium taste is unmatchable!
Firebrew serves one of the salads Virginia beach has to offer. All of these are super tasty and well-presented. Few of the salads include Steakhouse Salad, Firebrew Cobb Salad, Seasonal Salad, and Garden Salad.
Apart from this, you can also enjoy Burgers, Sandwiches, Wine, Pizza, Flatbreads, and Quesadillas.
Mannino's Italian Bistro
Fresh and innovative recipes to win your heart at the first bite! This Italian place has a passionate staff who work their best to give you a relaxing food experience. And, the best part is that you do not have to wait long for your food. Your food will be served hot and fresh in no time!
At Mannino's Italian Bistro, a huge variety of delightful salads is waiting for you to try. The salad is rich in innovative flavors, like Insalate Della Casa, Classic Caesar, Caprice Salad, and Apple and Gorgonzola.
Furthermore, you will have a salad bowl with a plentiful serving to fulfill your appetite. You can also pair up your salad with any other fancy item from the menu. This way, you can enjoy a wonderful meal.
Editor's Pick: Top 20 Best Breakfast Virginia Beach Has to Offer
CAVA
Another place to visit if you are looking for the best salads Virginia beach has to offer. With a sole focus to establish itself as one of the top-notch places for greens and salads, Cava has only gotten better since its origin.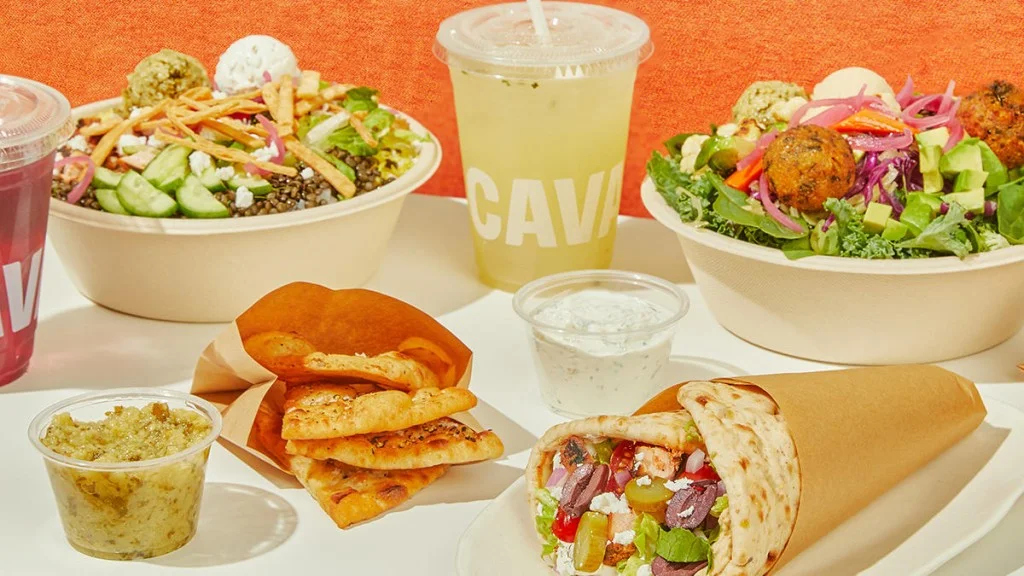 This can be the go-to place for all vegetarians and salad lovers. They have an appealing variety of greens that will not fail to attract your tastebuds. Plus, a terrific part about this place is that you can make a customized salad based on your preferences.
Start with a base, then select up to three dips/spreads. Next, choose a protein, and finally, head on to the toppings and dressings. There you are with a perfect bowl of salad!
Conclusion
Wrapping it up, these are all the places we would love for you to try if you are in search of the best salads in Virginia beach. Locals and tourists, both, have been loving the food at these restaurants. They only had high praises for their flavorful salads.
We hope you succeed in finding the tastiest salad during your trip to Virginia Beach. Good Luck!