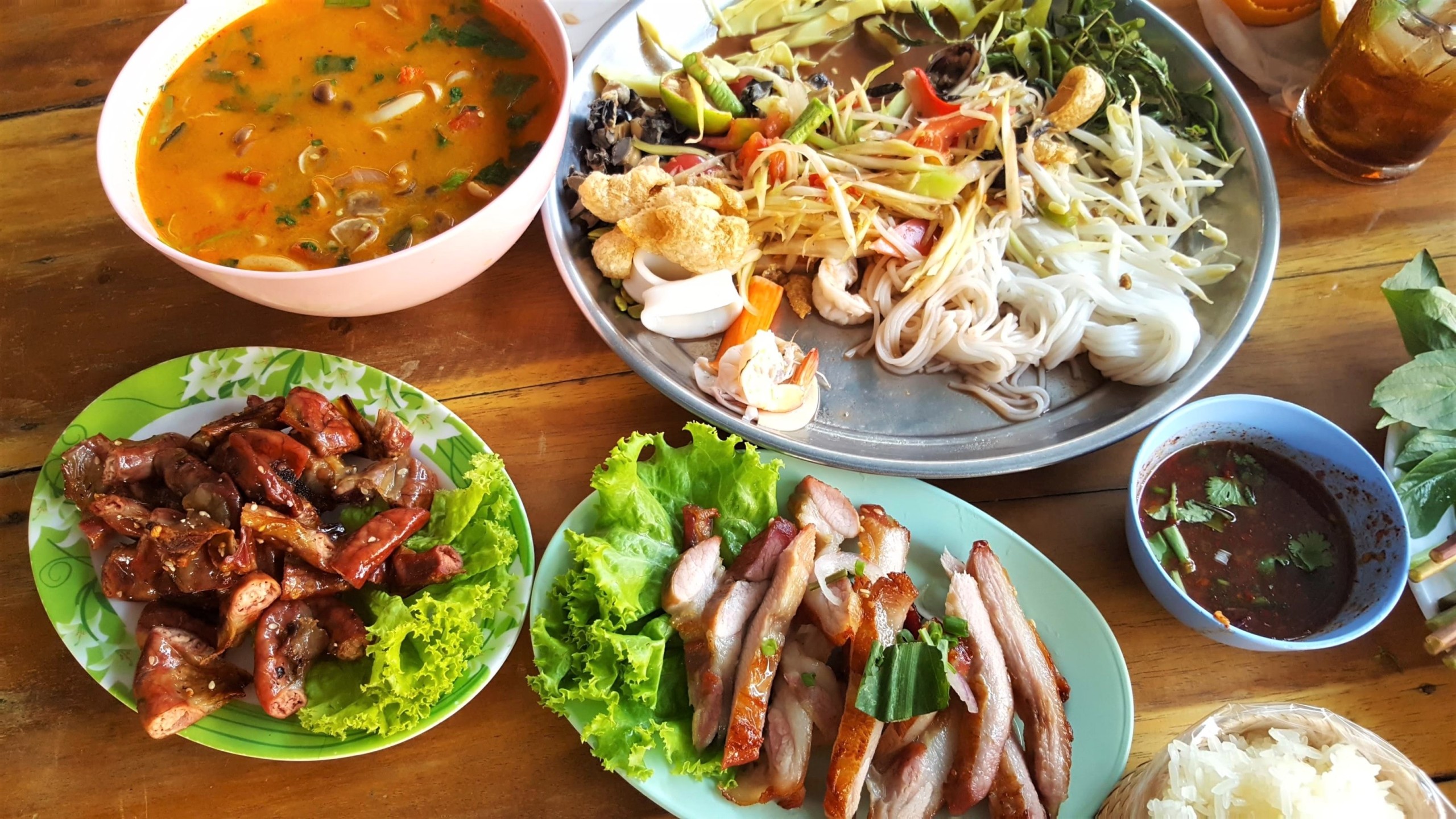 Over the years, Thai food has become a part of every American's food palette while growing up. You will now be able to spot a Thai restaurant on every block. This means making the right decision in choosing where you will be able to find the best Thai food in Virginia Beach is more complex than ever.
Best Thai Food Virginia Beach
Need not worry because we have got your back with a detailed overview of the best Thai food in Virginia Beach. You can find a direct link to each restaurant's menu as well as their addresses, special dishes, and some of their delicious food images to give you a better idea.
Bangkok Garden
Opened in 1988, this restaurant has a long history of satisfying local's taste buds. It has a wide-ranging menu of delicacies that takes you on an appetizing food journey. Bangkok Garden's location ensures a serene and peace-filled environment for your dining experience to be enhanced.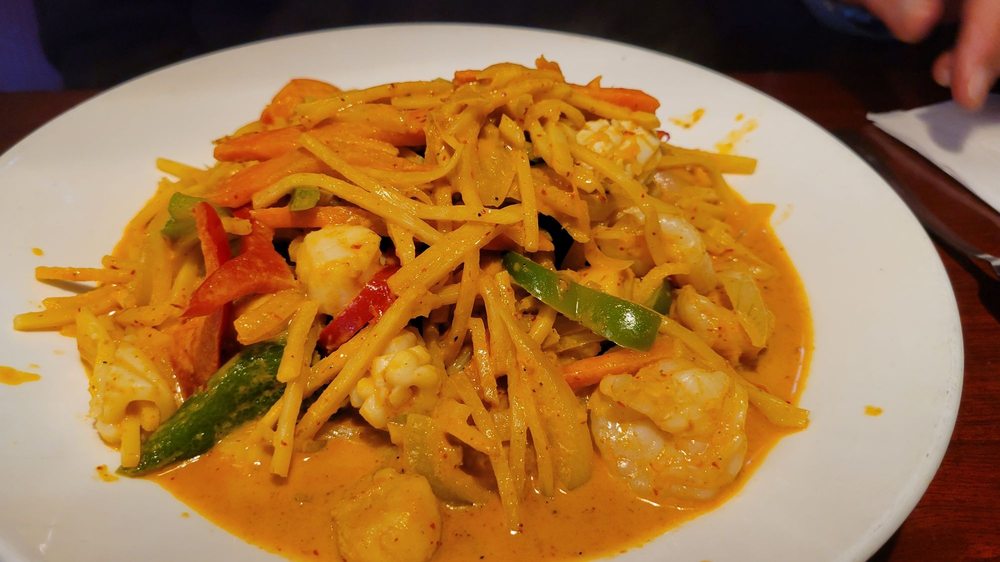 Furthermore, the meals that you order can be customized or made to order. Although the ingredients that they use are organic and specific to Thai culture.
However, if you are dining at Bangkok Garden we suggest you come with your pockets filled.
Address: 4000 Virginia Beach Blvd Virginia Beach, VA 23452
Specialties: Single Bangkok Spring Roll, Coconut Soup, Pad Kee Mao Dinner, and Pad Kapau Dinner.
Thai Arroy
Runner up on our list of best Thai food in Virginia Beach, we have a restaurant that didn't open too long ago but gained a lot of fame. The restaurant ensures that each dish has a distinct Thai flavor and serves nothing short of authentic and delicious food.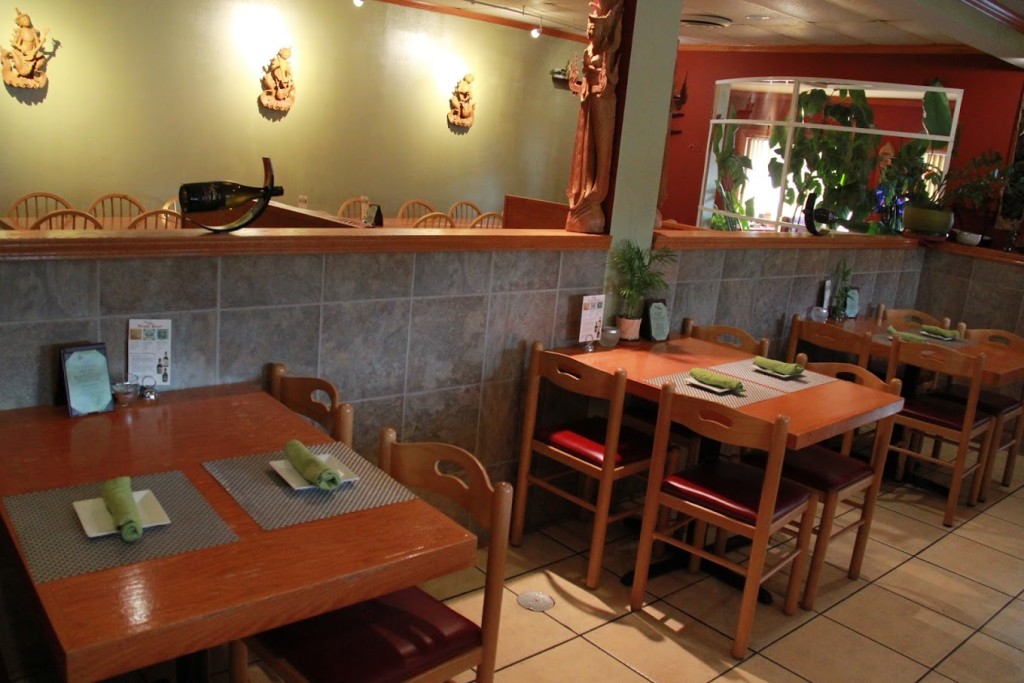 Their curries are a flavor bomb filled with a variety of stir-fried vegetables that will leave you licking your plates in this case!
Moving forward, your experience of a wholesome meal doesn't end here. Thai Arroy also serves fresh homemade ice cream in two flavors; Coconut and Mango. The wow factor here is that their ice cream is dairy-free. So anyone can enjoy it, especially people that are lactose intolerant. How amazing!
Address: 608 N Birdneck Rd Virginia Beach, VA 23451
Specialties: Pad Thai, Red Curry, Drunken Noodles, and Green Curry.
Tida Thai Cuisine
Next up on our list of Thai cuisine is this place that has made its name among the American community—serving fresh and hot food in a very easy and light environment. Their decor is modern and gives an up-to-date vibe.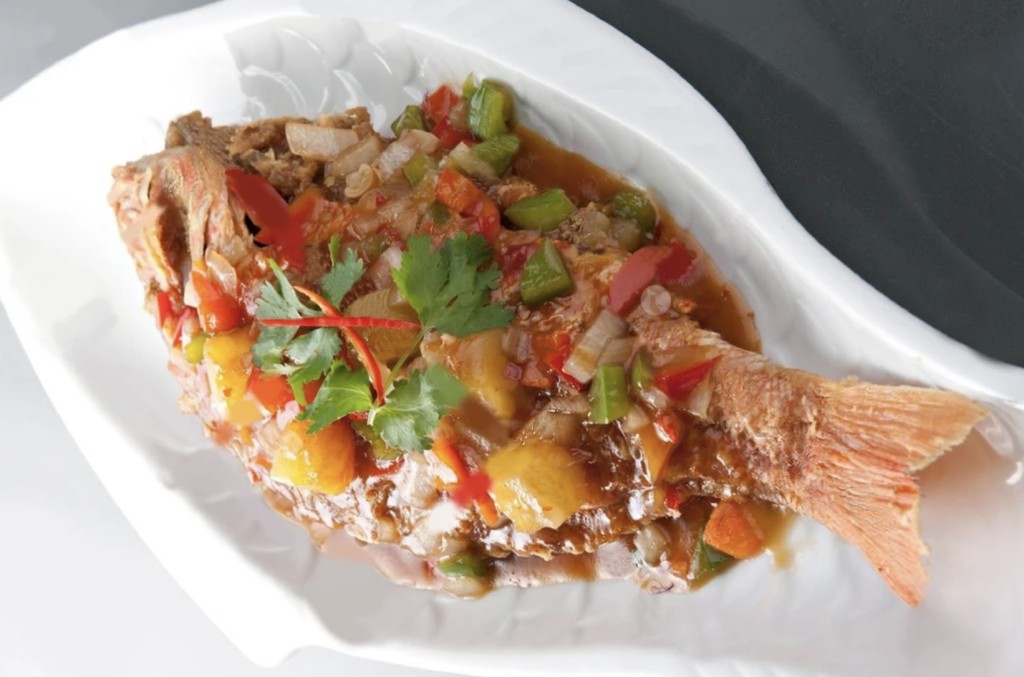 The sauces in Tida Thai Cuisine are made from scratch on a regular basis. They offer a first-class variation of meat and seafood servings along with airy, fresh, and top-quality rice.
Based on our recommendation try out Pad See Eaw when you visit if you are up for something meatless yet delicious and thank us later. But if you're in the mood to let your inner rockstar shine, Virginia Beach also has a number of great karaoke spots.
Address: 2133 Upton Dr Virginia Beach, VA 23454
Specialties: Pad Thai, Crispy Spring Roll, Lamb Curry, and Panang Curry.
Suphan Thai Cuisine
This restaurant is another favorite of the locals among the best Thai food In Virginia Beach. In other words, if you wish to somehow teleport to Thailand, then this is where it happens.
The secret behind their food is the family recipes handed down to the owner from generation to generation. Thai food in VA doesn't get any more original than this.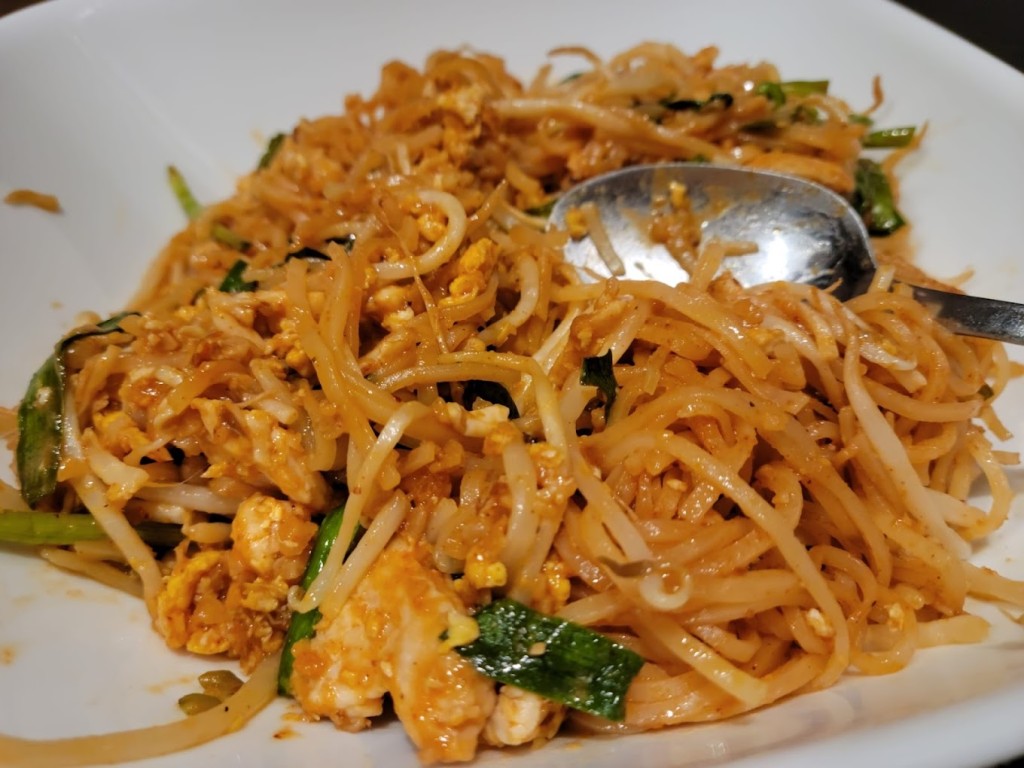 Suphan Thai Cuisine has a contemporary atmosphere all around. Their menus are now available through a QR code that you can easily scan on your table. It is pretty fascinating how far they have come keeping in mind that this eatery originally started from a lunch wagon back in 2012.
The food is made fresh at the restaurant on a daily basis. They don't produce food in bulks in order to ensure the freshness of each dish. Other than that, their food is free from MSG as well as artificial sugar so a big hurrah to that.
Address: 928 Diamond Springs Rd Ste 112 Virginia Beach, VA 23455
Specialties: Chicken Satay, Thai Lettuce Wraps Salad, and Jumbo Lump Crab Fried Rice.
Kao Thai Restaurant
If don't judge a book by its cover had a face then this restaurant would be it. When visiting Kao Thai Restaurant you have to make sure to be patient until judging them based on the look of the eatery. We don't mean to scare you. But the deliciousness of their food does not match the overall average vibe of the restaurant.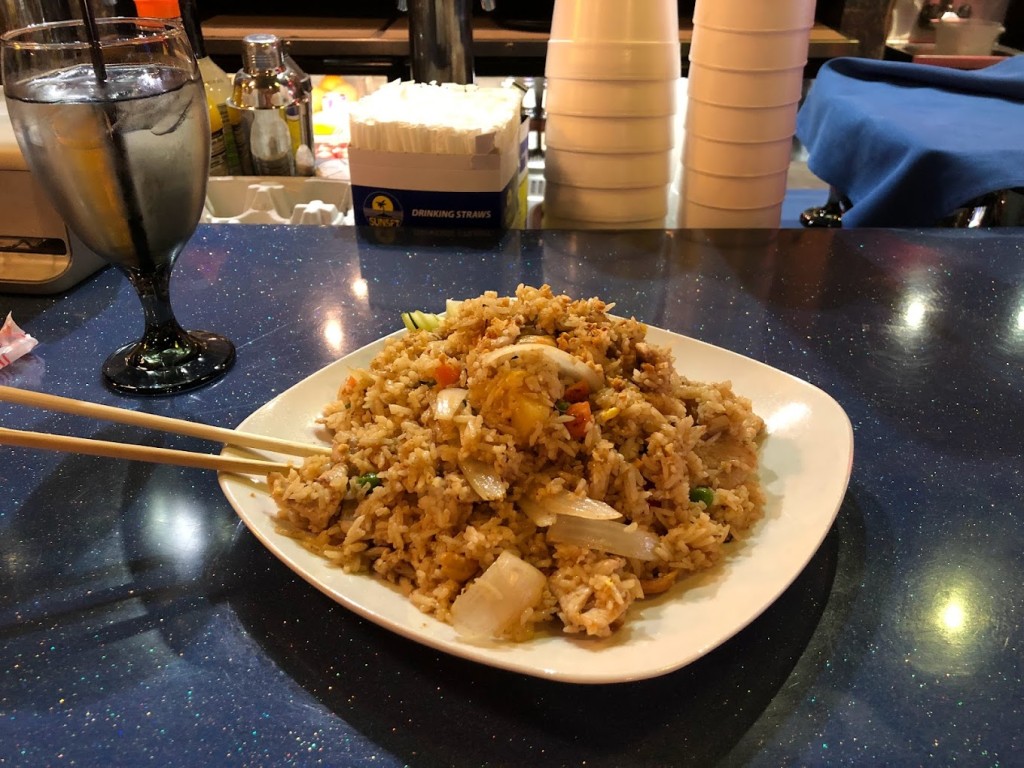 Besides the food, here you will find the waiters explaining the menu to the customers in detail, which helps the customer a great deal in placing the order. So you don't have to worry about going wrong with your order in case you are visiting for the first time.
If you have a high spice tolerance we recommend you try their dragon noodles. For a hint of innovation, order their mango sticky rice and be blown away by what a beauty the dish is inside out.
Address: 550 First Colonial Rd Ste 309 Virginia Beach, VA 23451
Specialties: Pad Thai, Drunken Noodles, Mango Curry, and Golden Spring Rolls.
Taste of Thai on Blvd
This restaurant is a new opening among the various Thai cuisine options in the area. But it has most definitely made its way to some of the best Thai food in Virginia Beach.
Keeping in mind its recent launch, Taste of Thai on Blvd has surprised quite a few people. The food tastes as delicious as in any other Thai restaurant. To our fascination, they are the only restaurant offering Riceberry Rice, which is an amalgam of two types of Jasmine Rice recently created in Thailand in the early 2000s.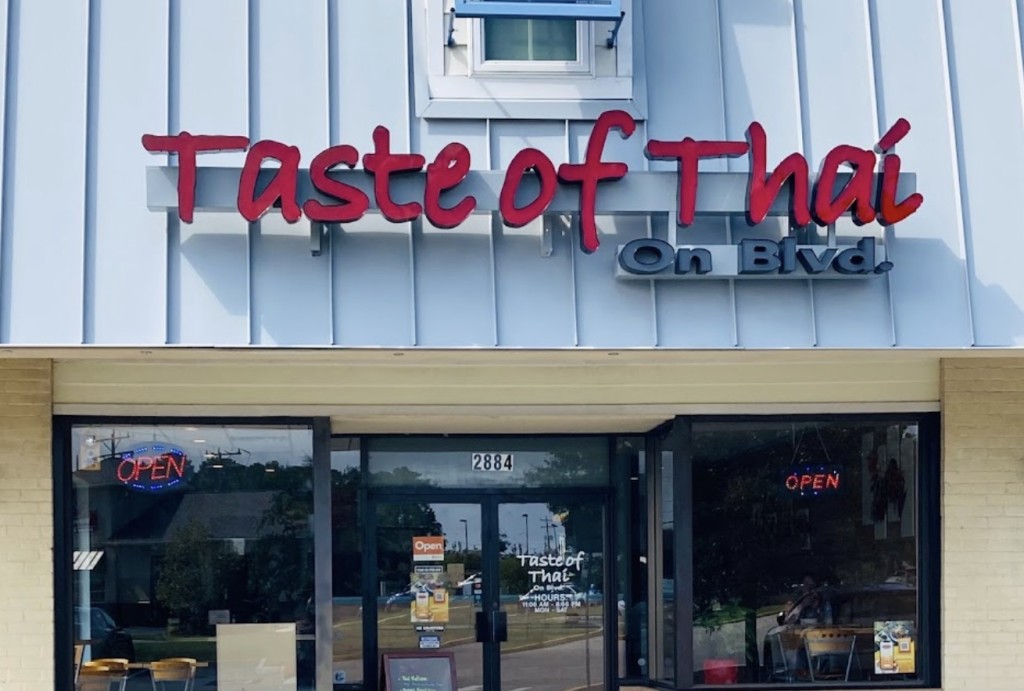 Means you don't have to worry about experimenting with a new place because they sure know what they're bringing to your table. Because they're already on their way to getting 5-stars from customers pretty soon.
The only downside is the plastic utensils they offer their meals in !!
Address: 2884 Virginia Beach Blvd Virginia Beach, VA 23452
Specialties: Pad Thai, Drunken Noodles, Papaya Salad, and Egg Rolls.
Jen Thai Cuisine
If you're not a die-hard Thai food fan but would like to have some every once in a while, we recommend you try out Jen Thai. Their flavors are not as strong as original Thai cuisine yet nothing short of flavorsome and appetizing. In other words, they offer a blend of Americanized Thai food for people that are looking for something other than usual American cuisine.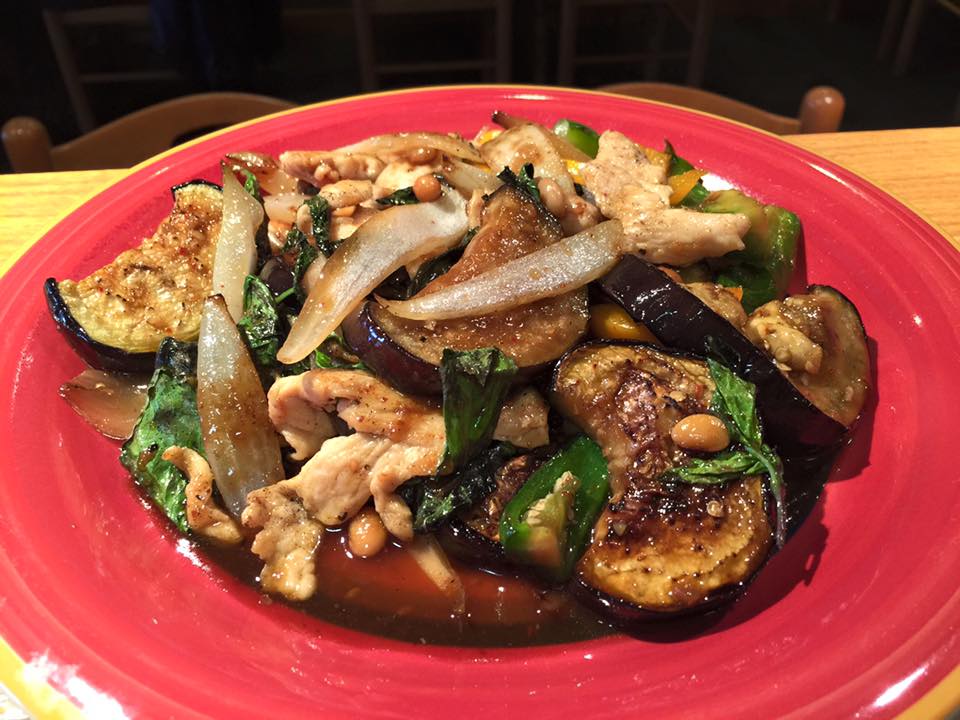 Their service is super fast, even during lunch hours. And their special items menu is always hand-written on a display on a huge chalkboard.
Moreover, if you're fond of plants and gardening, we suggest you dine in instead of takeaway. Because their eatery has huge planters set up around the place, that adds a very refreshing vibe to the area. The dine-in area of the restaurant is not as big as other establishments around the locality, but they don't compromise on the taste or quality of their food. Virginia Beach also offers a thriving brewery scene, with many top 20 options to choose from.
Address: 1385 Fordham Dr Ste 104 Virginia Beach, VA 23464
Specialties: Pad Thai Noodles, Fresh Spring Rolls, Green Curry, and Friend Spring Rolls.
Bangkok Thai Cuisine
The competition of serving the best Thai food in Virginia Beach is pretty tough as there as multiple options to choose from. But this restaurant secures a safe place in the race. Anyone looking for a quick fix for their Thai food cravings in Tidewater, Norfolk area must pay them a visit. Although they have branches in other areas, this one is new. Whether it is takeout or dine-in, Bangkok Thai Cuisine will not disappoint.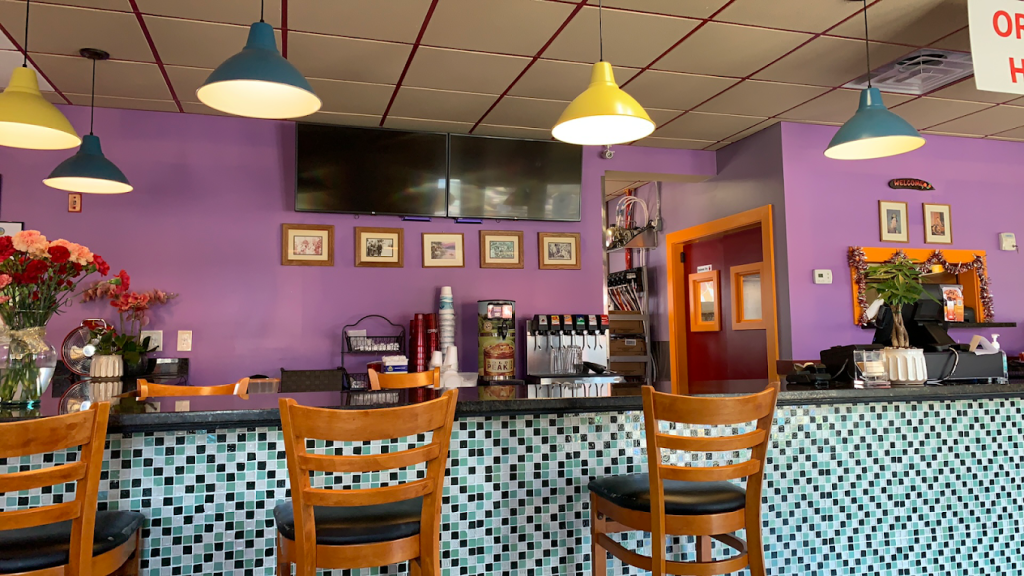 Thai salads are generally known to be very refreshing in nature. The trick is to get the veggies cooked to perfection and my friend, Bangkok Thai Cuisine has mastered that trick. Their veggies are not too sloppy or mushy and not undercooked, just the right amount of stir-fried.
On our recommendation, try out their coconut soup if you are feeling under the weather at the moment.
Address: 7479 Tidewater Dr Norfolk, VA 23505.
Specialties: Pad Thai, Pad Kee Mao, Fresh Rolls, Coconut Soup, and Tom Yum Soup
Sawasedee Thai Cuisine
Lastly, we have this restaurant that is owned by the most humble owner and run by the most accommodating staff. I'm sure you have heard: To err is human. Meaning it is normal for people to make mistakes. But it is pretty rare these days to own up to one's mistakes and try to better themselves.
If you wish to give it a shot, try out their fried rice and drunken noodles as they taste divine according to a vast majority of their customers.
If there is possibly anything wrong with your order, the owner at Sawasdee Thai Cuisine will go above and beyond to fix it and have you leave with a better experience. It includes a refund as well. Yes! you heard me right.
Address: 5601 E Virginia Beach Blvd Norfolk, VA 23502.
Specialties: Tropical Fried Rice, Thai Egg Rolls, Tom Yum Soup, and Pad Woon Sen.
Racha Thai Restaurant
If you want to try the best Thai food in Virginia Beach that not only tastes good but has a great portion size and is inexpensive then you are at the right place. Racha Thai Restaurant is a winner in seating its customers the fastest so at least you don't have to worry about that.
It is a decently decorated place with an intimate and cozy vibe. A place where you can hang out by yourself or with a friend, read a book, or work on your laptop. Their Thai tea and mango sticky rice are a local's favorite in case you want to try something sweet.
Address: 805 N Battlefield Blvd Ste 117 Chesapeake, VA 23320.
Specialties: Pad Kapau, Orange Chicken, Salmon with Ginger, and Spicy Eggplant.
No 1 Yummy
This restaurant isn't one of the fancy places. It is more of the type where you can just get your keys and go hang out regardless of what you're wearing or how you look. If we could give it a second name it would be convenient and consistent. Not only is No 1 Yummy a place where you can just conveniently drop by any day of the week but it is also super consistent in its taste and quality.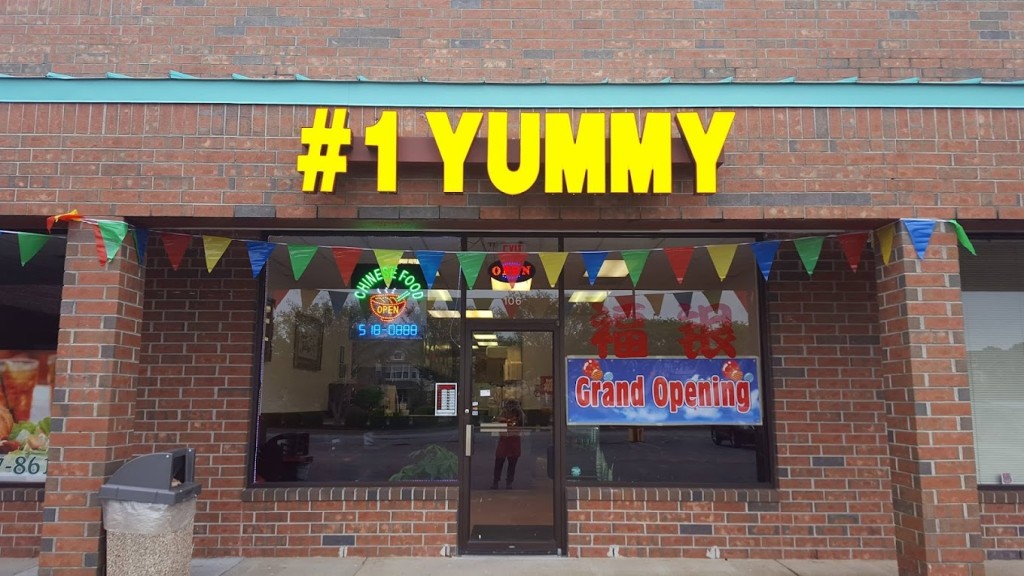 Believe it or not, they have regular customers from four years ago coming to them religiously—no wonder this restaurant is considered one of the best Thai restaurants in Virginia. And for those who love to try out new craft beers, Virginia Beach has several top-notch brewery places serving the freshest beer in town. From IPAs to stouts, you'll find a variety of beers at these 20 best brewery places in Virginia Beach.
Address: 5393 Wesleyan Dr Ste 106 Virginia Beach, VA 23455.
Specialties: Shrimp with Broccoli, Thai Red Curry & White Rice, and Thai Peanut Chicken with White Rice.
China Sea
This restaurant gained a lot of fame during the Covid-19 times when it was very hard for people to trust anyone regarding precautions. So at least hygiene is something you would never have to worry about when you're eating at the China Sea. Don't be fooled by the name of this eatery. They serve very appetizing Thai food.
Another plus about eating here is their perfect and flawless time management. Your order will never arrive any later than the given time. However, it mostly arrives sooner than the given time. The food is always fresh and arrives piping hot, whether it is a takeaway order or dine-in.
Moreover, the lunch deal that the restaurant is offering is the cheapest you're going to find in the area. So you might want to keep that in mind in case you are running low on budget and want to find delicious Thai food in Virginia Beach.
Address: 912 S Lynnhaven Rd Virginia Beach, VA 23452.
Specialties: Shrimp Lo Mein, Sesame Chicken, and Thai Fried Rice.
Recommended Read: Top 26 BEST Barbershops In Virginia Beach
Thai Papaya
This restaurant is a super hit among the people of Hamptons and VA Beach. It is pretty close to Virginia Beach so driving there to grab a meal wouldn't be a problem. Thai Papaya is an old eatery where the staff truly enjoys preparing your meal, makes your wait time easier and entertaining, and helps you through your order process. All without giving you an attitude about it as is the case nowadays.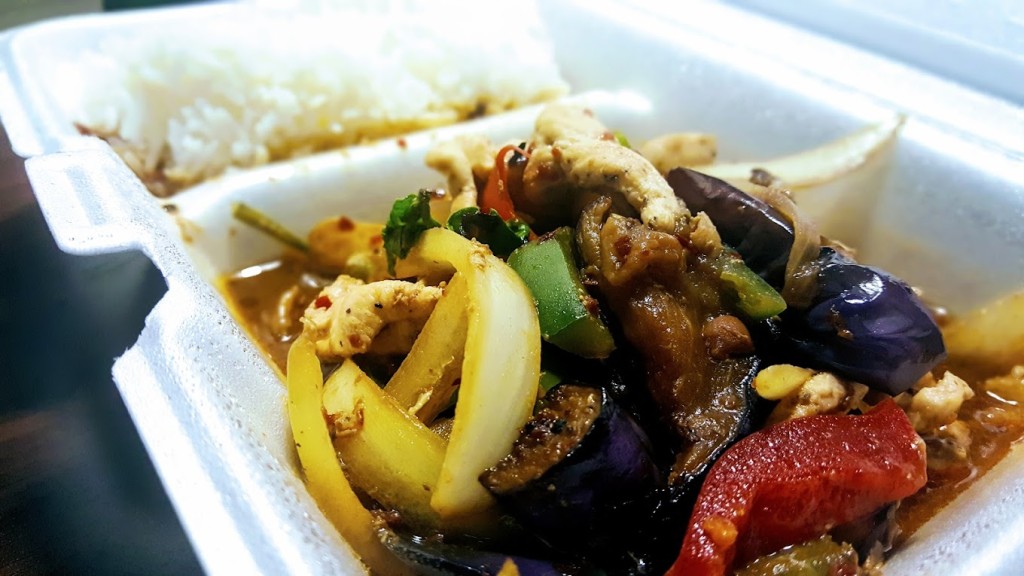 Another upside is that despite all the inflation globally, this restaurant has still maintained its affordable rates and strives to provide the best in every way. Whether it's the food, or the rates, or the customer service, they have managed to nail it.
Address: 2708 N Armistead Ave Ste C Hampton, VA 23666
Specialties: Pad Thai Noodles, Tom Yum Soup, and Tom Kra Soup.
Editor's Pick: The Best Ramen Virginia Beach Has To Offer
Jasmine Thai Kitchen
This place opened up recently, around two and a half years ago to be exact. At a time when many businesses came crashing down, this eatery paved its way in the race for survival. Jasmine Thai Kitchen has been able to satisfy its customers during the peak time of the pandemic. It was not only able to ensure the deliciousness of the food but also hygiene, and the safety of customers and colleagues.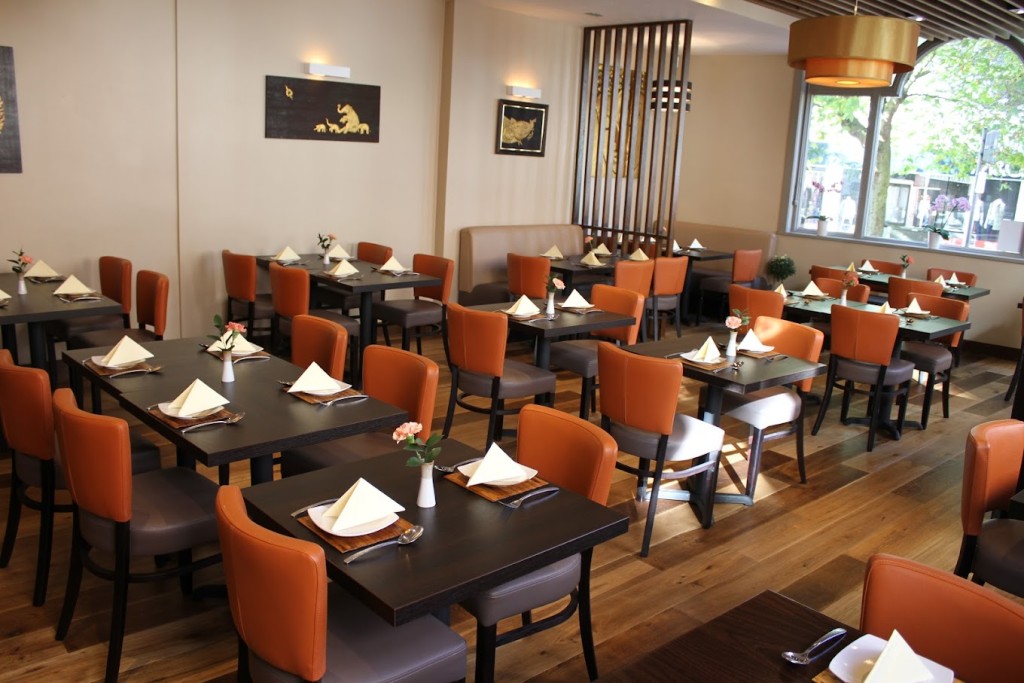 Moreover, their dishes are generally not very saucy, so if you like your Thai food like that, then you will definitely fall in love with this restaurant.
This restaurant's food and quality are like a breath of fresh air in the neighborhood. So if you are around the area, try to enjoy mouth-watering and the best Thai food in Va.
Address: 2270 Executive Dr Hampton, VA 23666.
Specialties: Jasmine Pad Thai Noodles, Pad See Ew Noodles, Tropical Tom Yum Soup, and Fried Calamari.
People have a huge variety of preferences when it comes down to food and flavor. In order to make your decision easier, this article includes items that different restaurants are best at making (if any). But to make your food experience better you can always call in and check with the restaurant if it matches your flavor and spice preference for a certain dish. We hope you enjoy your Thai food, whichever place you land!