For decades, the county of Norfolk has been known for its malt production, and the area is home to several award-winning brewers who realize that the perfect climate and circumstances in Norfolk make great, distinctive craft brews.
Norfolk now has a large number of breweries and microbreweries producing a wide range of beers. It is not uncommon for most of the best breweries in Norfolk to offer guided excursions and samples, as well as live bands in their tap rooms. Norfolk is also home to some of the best clubs, offering a lively nightlife scene. Check out the "11 BEST Clubs In Norfolk VA In 2023" for top club options.
Best Breweries In Norfolk VA
The best way to learn about a place is to immerse yourself in its food, drink, and retail offerings. Brewery tours and tastings are a great chance to taste some of the many hand-crafted local ales that can be found in the area. When visiting Nelson County, don't forget to take a brewery tour or stop by the tap room at Norfolk Brewery.
Maker's Craft Brewery
This brewery's beers are fantastic, and the building itself is stunning. To unwind and enjoy a pint, patrons may take advantage of the huge outside courtyard, which is furnished with plenty of Adirondack seats and benches. They offer a huge variety of beers to choose from.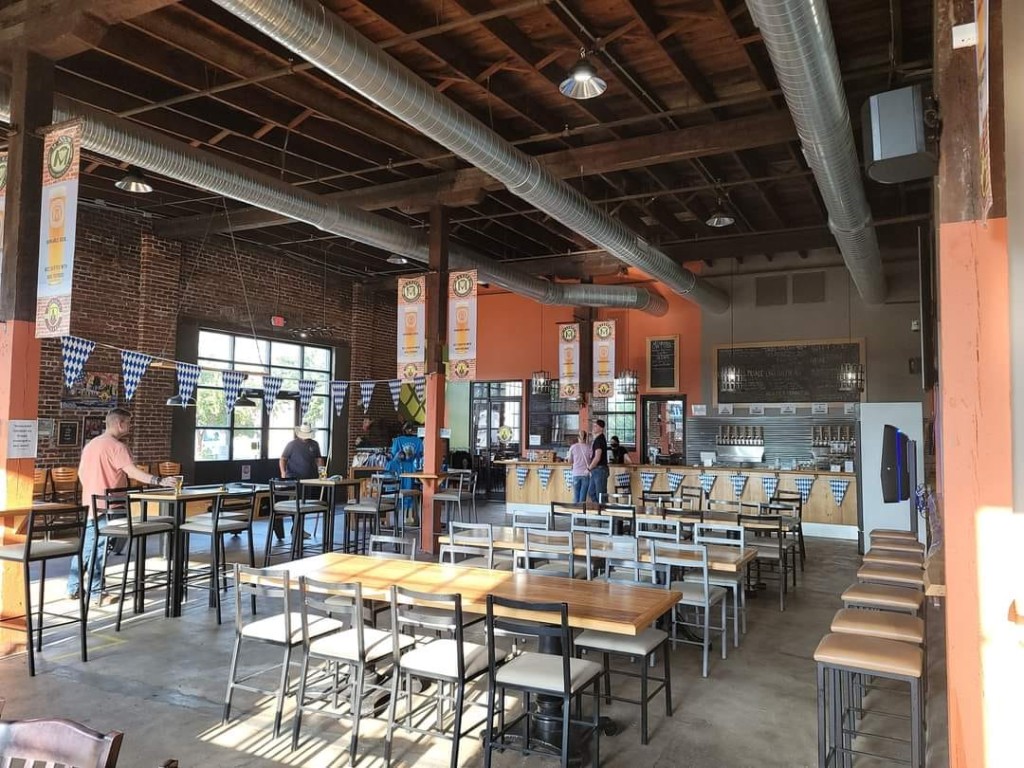 Despite the fact that there is limited on-street parking nearby, the brewery itself is enormous! They have a distillery and a cigar lounge, and there is plenty of space to sit both inside and outside. Cigars can be purchased and taken outside to smoke. Matches and a cutting board will be provided for you.
If you're looking for a superb brewery in a very competitive market, look no further than this establishment. They've got it all down pat.
Address: 735 E 23rd St Norfolk, VA 23504.

Specialties:

Experimental Pilsale

,

Red

IPA,

and

Sweet Stout

.
Elation Brewing Company
The brewery's name, Elation Brewing, derives from the joy it offers to Norfolk's Larchmont district. Abandoned bowling alley lanes have been repurposed into high-top tables and black leather seats.
If you're looking for a facility that can accommodate small and large parties equally well, Elation Brewing is one of the best breweries in Norfolk. They provide great pizza and cold, refreshing brews at their establishment. For those who don't like beer, there's a nice selection of wines to complement the beers.
A rotating tap list includes beers from across the world in addition to the brewery's core lineup of Larchmont Lager, Notice This, Rose Gose, and Highland Park Hazy.
Address: 5104 Colley Ave, Norfolk, VA 23508, United States.

Specialties: Larchmont Lager, Notice This, Rose Gose, and Highland Park Hazy.
Recommended Read: The BEST Pizza In Norfolk VA
The Bold Mariner Brewing Company
There is no better way to enjoy the holiday than to drive to a local brewery and munch down on some cuisine from Bar-Q. Upon entering, you can order food at Bar-side Q's or beer at Bold Mariner's.
It's a great BBQ joint and one of the finest in the neighborhood. The sides, in particular the Mac' n' cheese and the potato salad, are fantastic as well. There is a separate line for beer orders, which is helpful if you have to wait for meals. They feature a wide selection of alcoholic beverages.
Located in Norfolk's Lambert's Point neighborhood, the Bold Mariner Brewing Company first opened for business in November 2015.
Address: 1901 E Ocean View Ave, Norfolk, VA 23503, United States.

Specialties: Scurvy Dog and Red Maiden.
The Veil Brewing
The Veil's beers are always excellent, and the same holds true for both of their locations. Friendly and knowledgeable, the staff makes you feel right at home. They welcome both children and pets.
They have a parking lot of their own, as well as parking on the street. You may sit and drink on one of three floors. Codex is located on the ground floor. By the way, the food was fantastic! When the sun begins to set, the top level transforms into a different metropolis.
It's ideal for gatherings of all sizes, including extended families and big groups. Restrooms with no distinction based on gender are readily available. There's also a separate line for buying beer on the spot. Additionally, if you'd rather wear their clothing, they have merchandise available for purchase. Why not? Their beer is fantastic.
Address: 2314 Colonial Ave, Norfolk, VA 23517, United States.

Specialties:

Tefnut Fluffy Mango Passion Trance, Dub Razz Tastee and Brick.
Rip Rap Brewing Co.
It's definitely a great place to hang out with a group of friends. Just the ideal size, not too little, not too large. Bartenders are warm and approachable. It's also owned by a veteran. If you're looking for a location to meet up with pals and your dog, this is the spot for you.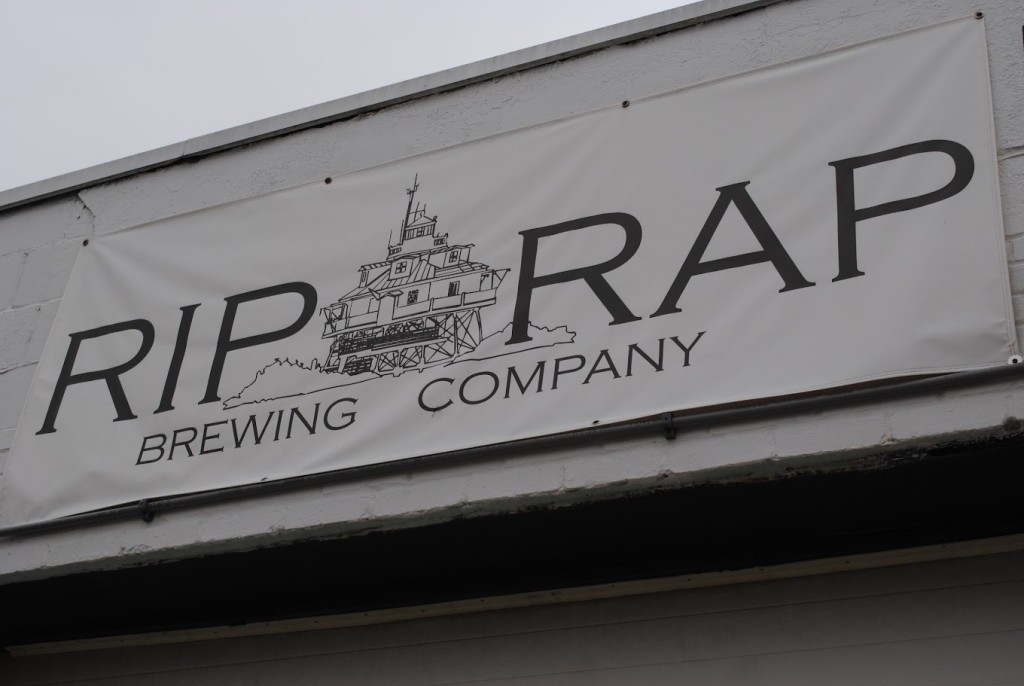 Rip Rap Brewery is a lovely establishment that provides visitors with an unusually enjoyable experience. As a result, this location is an easy addition to the list of best breweries in Norfolk. On the day we visited, there were plenty of seats and a laid-back vibe. Inconveniently, there are no restaurants or food trucks on site, but visitors can always grab a bite at one of the many great pizza places in Norfolk, In spite of this, they have a wide variety of games to choose from and reasonably priced items.
They've got a good variety. These beers can be classified as either IPAs or non-IPAs. It's common for places like this to constantly experiment with different tastes in order to remain relevant.
Address: 116 E 25th St, Norfolk, VA 23517, United States.

Specialties:

Breakwater (Cream Ale), Luffing Sail (Dry-Hopped Sour) and New Moon (Schwarzbier).
Smartmouth Brewing Company
While many breweries have come and gone over the years, Smartmouth has been a constant presence in the craft beer landscape of Hampton Roads since its inception in 2012.
Because they're welcoming to everyone, it's always a good thing to see. Whether you want an IPA or a sour drink, their beer variety is outstanding, and they even offer seltzers now. They're also rather expensive.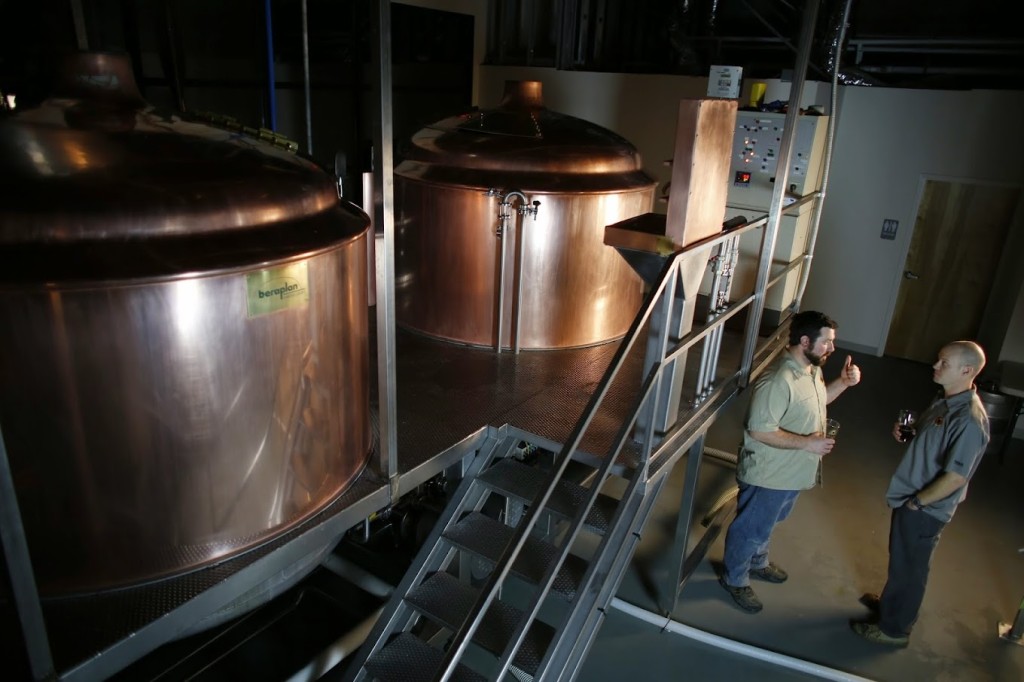 They're dog-friendly, too, and they have board games you can play as you enjoy a delicious drink on the patio. They also had a food cart on site for anyone who wanted to grab a bite to eat.
Address: 1309 Raleigh Ave, Norfolk, VA 23507, United States.

Specialties: Game on IPA – American, Savage Mondo Chunk IPA – New England / Hazy and Hopes & Dreams IPA – Imperial / Double.
O'Connor Brewing Co.
In the heart of the Ghent area of Norfolk, in the midst of an industrial sector, sits the O'Connor Brewing Co. Simply put, their goal is to provide beer drinkers throughout the world with an authentic, world-class craft beer experience via the development of new, constantly developing goods.
It's a large area. Indoor and outdoor seating is always available. There is usually a welcoming atmosphere at the hotel. Moreover, it's spotless. Cleaning and disinfecting the space is a regular priority for the staff. There's a good selection of beers to choose from here.
Address: 211 W 24th St, Norfolk, VA 23517, United States.

Specialties

: El Guapo, Juicy Ride, and ODIS.
Recommended Read: Must Visit Massage Spots in Norfolk, VA
Reaver Beach Brewing Co.
A fantastic location to relax and have a few beers. Drinking in an open space with plenty of room to spread out and relax is a great way to spend a day. The staff are really laid-back and accommodating, but most importantly, they're all pleasant and want to replicate the best breweries in Norfolk.
Unparalleled IPAs like Hoptopus and outstanding sours such as the Red Messenger set them apart from the competition. In the Hoptopus series, they have six different brews to choose from, which is a big hit with beer drinkers.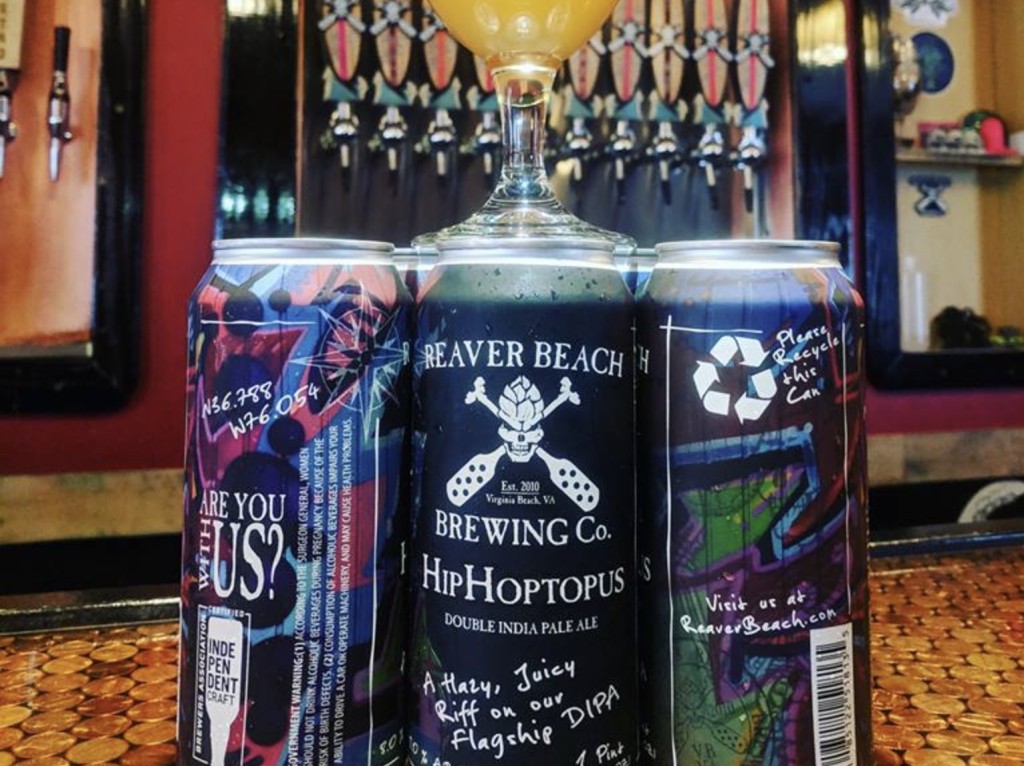 The place has a very local feel, which is a good thing because the summer can be a whirlwind for tourists. Dogs are welcome inside and out, and live music and food trucks are available on the terrace at Reaver Beach Brewing Company.
Address: 3800 Colley Ave, Norfolk, VA 23508, United States.

Specialties: Hoptopus, Red Messenger, and A-Reaver-derci (Nitro Cream Ale).
Benchtop Brewing Company
Beer lovers in the Hampton Roads region should head to Benchtop. They not only have a wide selection of food, but they also routinely release new beers that are of the highest quality and taste fantastic.
The setting of this brewery is something to behold, and there is always a food truck on site. For those who prefer to dine inside, Benchtop features a cozy atmosphere as well as an outdoor patio and a private parking lot.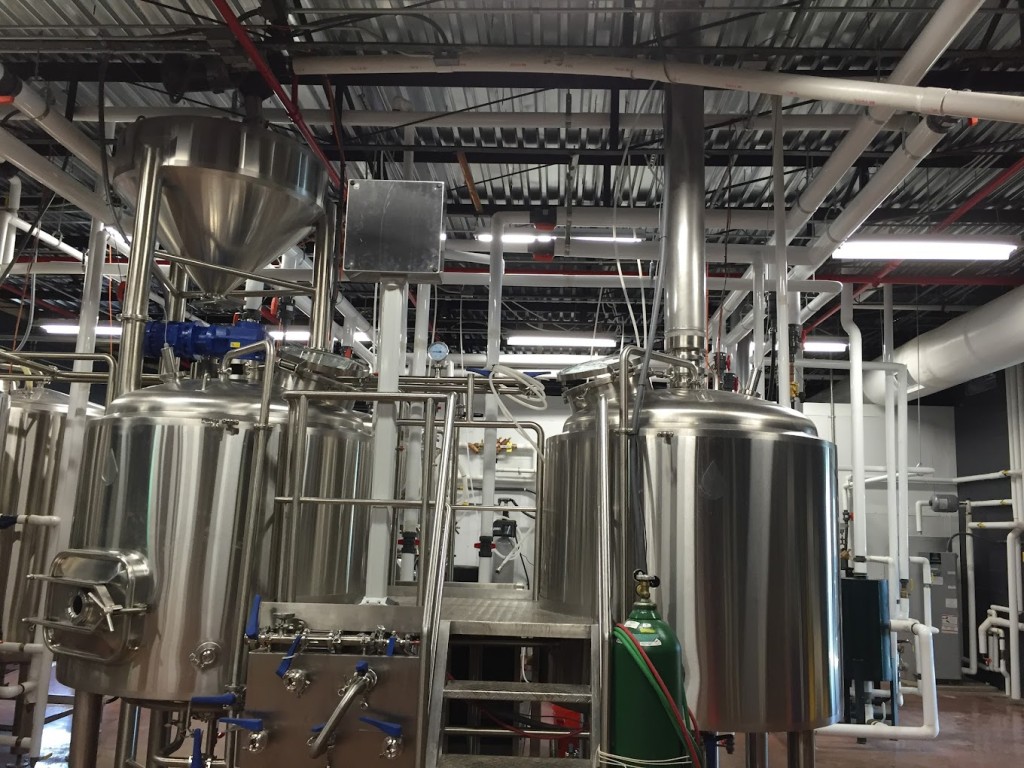 You won't be disappointed, whether you come here for the beer, the atmosphere, or an upcoming event. For those traveling to Norfolk, be sure to check out the best cheap hotels in Norfolk!
Address: 1129 Boissevain Ave, Norfolk, VA 23507, United States.

Specialties: Oyster Gose, Mermaid's Scorn, and Trial of Dmitri.
COVA Brewing Company
COVA Brewing Company is a one-of-a-kind establishment that caters to both beer and coffee enthusiasts. All of the people working behind the counter are courteous and do a great job. If you can't decide, they have some excellent suggestions.
COVA's interior is spotless and offers a good number of places to sit down. Both coffee and beer are available on the menu. For a change of pace, try one of their seasonal cocktail menus.
Also noteworthy is the fact that they patronize small businesses in the area, from those producing coffee beans to those producing baked goods to those selling their own wares. It's a pleasant distraction as you wait for your beverages.
Address: 9529 Shore Dr, Norfolk, VA 23518, United States.

Specialties: Nitro Cold Brew, Sweet Cream Nitro, and Espresso Fizz Iced Matcha.
Total Wine & More
You'll find this shop west of the Hilltop Shopping Center. Parking is ample, and the walkways are usually free of trash and other garbage. Their wine, artisan beer, and cigar selections are out of this world.
Staff that goes above and beyond to be of service. This is an excellent choice from some of the best breweries in Norfolk. Those were some of the best hours of my life. A spotless and orderly ambiance may be found here. In order to avoid the spread of COVID, they are absolutely adhering to a standard. There was a lot of cleaning and tidying up going on around the store.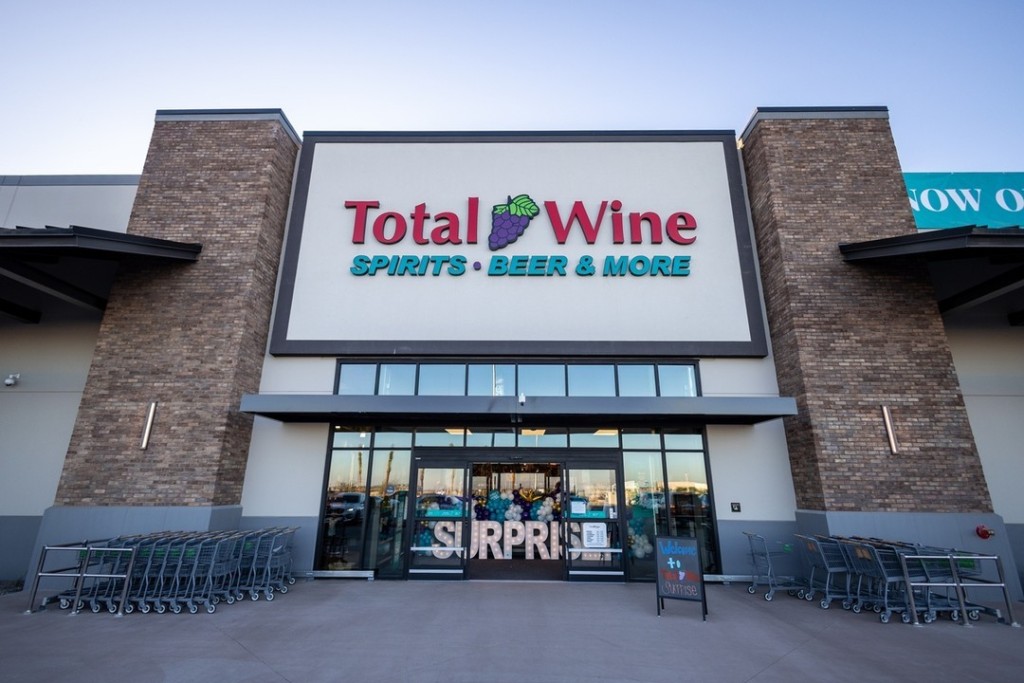 With so many fantastic businesses around, it's easy to get about. Seminars and wine samples are available for anyone who wishes to learn more about the wine industry. For a complete listing of events, including times and locations, see their website.
Address: 536 W 21st St, Norfolk, VA 23517, United States.

Specialties: Otima 10, and Trump.
Editor's Pick: 19 BEST Burgers In Norfolk VA
BottleBOX
Local bottles, beers, and growlers may all be purchased here. The staff are polite and helpful, and they have a lot of knowledge. In addition, they have a wide variety of beers from all across the country. When in Norfolk, this is a must-see attraction.
Located in an alley behind 21st Street, this is a rather tiny establishment. There is no charge for parking in the alley.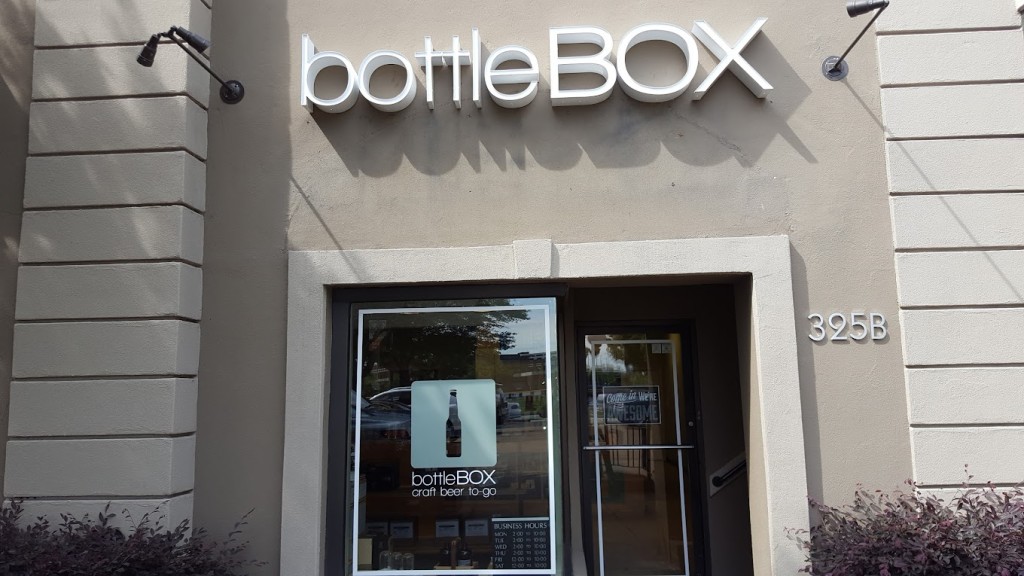 Address: 325 B W 21st St Norfolk, VA 23517.

Specialties: Big Horse 10 Speed Espresso Porter and Malmgård Proto #4.
Jack Brown's Beer & Burger Joint
On Granby in Norfolk, there's a great little hamburger and beer joint. Beer and burgers are all that's on offer at this establishment. They specialize in these things, and they excel at them.
It would take a month to sample all of the craft beers available in the area. Except on weekends, there's also a daily burger special offer. For the benefit of breast cancer survivors, this brewery is collecting crystal balls of bras, making it among the best breweries in Norfolk.
Address: 131 Granby St, Norfolk, VA 23510, United States.

Specialties: Smartmouth Astro Chimp and Greg Brady Burger.
Tap It Local
Located in the heart of downtown, Tap It Local has a spacious ambiance that is bright and airy. It's a warm and inviting space, with hardwood floors throughout and both bar and restaurant seating options. Even if there are better options nearby, the Tap Room's focus is on regional crafts, and macros are represented there.
A solid selection of sophisticated pub fare is on offer, with a few interesting dishes thrown in. Given the location, the costs seem acceptable. It's also a good idea to look at the bottle choices.
Address: 244 Granby St, Norfolk, VA 23510, United States.

Specialties:

Aslin/Fuerst Wiacek Volcano Sauce and Mac' n' Cheese Burger
A visit to one of the numerous local microbreweries in Norfolk is an essential part of any trip there. It's difficult to pick one out of the best breweries in Norfolk. However, we hope that our recommendations will assit you in finding the ideal spot to sip your beer.