Lunch is an essential meal for many—especially the early birds who love to have their breakfast early. Therefore, getting the perfect lunch is a difficult chore, too if you are new in the city. However, no worries. We have compiled a list of the best lunch in Norfolk, VA, that you can try with your friends or family. 
Best Lunch in Norfolk, VA
In this guide, we will help you discover all the fantastic lunch restaurants you can visit in Norfolk. They all serve luscious food that will leave you craving more. Also, you will come across a nice variety at these places to give your taste buds something different than usual.
Thus, let's head on to the restaurants.
The Grilled Cheese Bistro
To fully satisfy your cravings, this lunch place is a great pick. This American bistro knows exactly what type of food you are craving. Therefore, you will love your meal to the last bite.
In addition, the restaurant has a lovely staff who will welcome you with a warm smile. They will make sure you are well-seated and comfortable. Plus, the ambiance is nice and cozy for you to have a beautiful dining experience.
On the other hand, Grilled Cheese Bistro is closed on Mondays and Tuesdays, so that is a bummer.
Address: 345 Granby Street, Norfolk, Virginia 23510, United States.

Specialties: El ranchero, la dolce vita, and gooey.
No Frill Bar and Grill
It is a casual eatery, providing an incredible lunch menu. To experience a memorable best lunch in Norfolk VA, you can have Mushroom Cheeseburger, Teriyaki Grilled Tuna, Turkey Flatbread, and Shrimp and Grits, among a variety of other dishes.
Also, all the items are absolutely flavorful and rich in aroma. Your mouth will start to water at first sight of your order. It is presented in such a tempting way that you will not be able to wait for one more second. 
Address: 806 Spotswood Avenue, Norfolk.

Specialties: Funky chicken sandwich, reuben, and spotswood melt.
The Ten Top
Next, we have this superb restaurant in Norfolk that serves delicious lunch. In every aspect, you will love eating here. The environment is quiet, and the overall vibe is comfortable. Plus, they have several items on their lunch menu to give you plenty of options to pick from. Thus, you can order your favorite dish for lunch.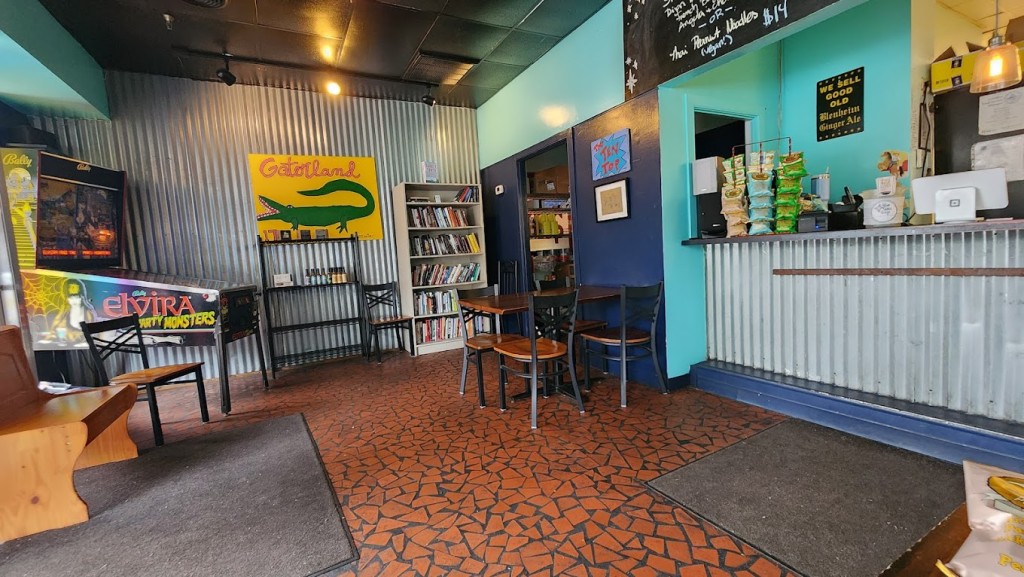 Moreover, they have a tasty collection of sandwiches, starters, salads, and more. Also, their special seafood sandwiches are a must-have. You will not find anything like this in the entire city.
On top of that, the sandwiches are served with your favorite salad or a bag of chips on the side. Amazing, no?
Address: 748 Shirley Ave, Norfolk, VA 23517.

Specialties: Pulled pork bbq sandwich, and baked caprese sandwich.
Handsome Biscuit
If you are looking to try something new for lunch, visit Handsome Biscuit. They have the best collection of biscuit sandwiches that you will devour completely till the last bit.
Furthermore, the restaurant also offers other tasty dishes that you can order. Experience the crunch, a perfect texture, and rich flavor, all in one superb dish. All the items on the menu are made with absolute care to give you the ultimate deliciousness.
Address: 2511 Colonial Avenue Norfolk, VA.

Specialties: Bleu blazer, the Nashville, and hash tots.
The Stockpot
The Stockpot is a popular eatery among the locals of the city. And, tourists often come here as well to have a bite of their famous dishes, be it for lunch or dinner. Consequently, you will not regret choosing this spot for lunch.
Besides, their menu contains an awesome variety. The restaurant offers gluten-free and vegetarian-friendly options as well to make their food accessible for everyone, no matter what the food preference.
Address: 215 E Plume St #100, Downtown Norfolk.

Specialties: Huevos rancheros fried rice, hummus and pita bread.
Freemason Abbey Restaurant
This restaurant has a tavern theme and gives off churchy vibes. Freemason Abbey offers its customers the incredibly best lunch in Norfolk VA in a very distinct environment. In addition, it is a great selection for large groups, thanks to its large and spacious dining area.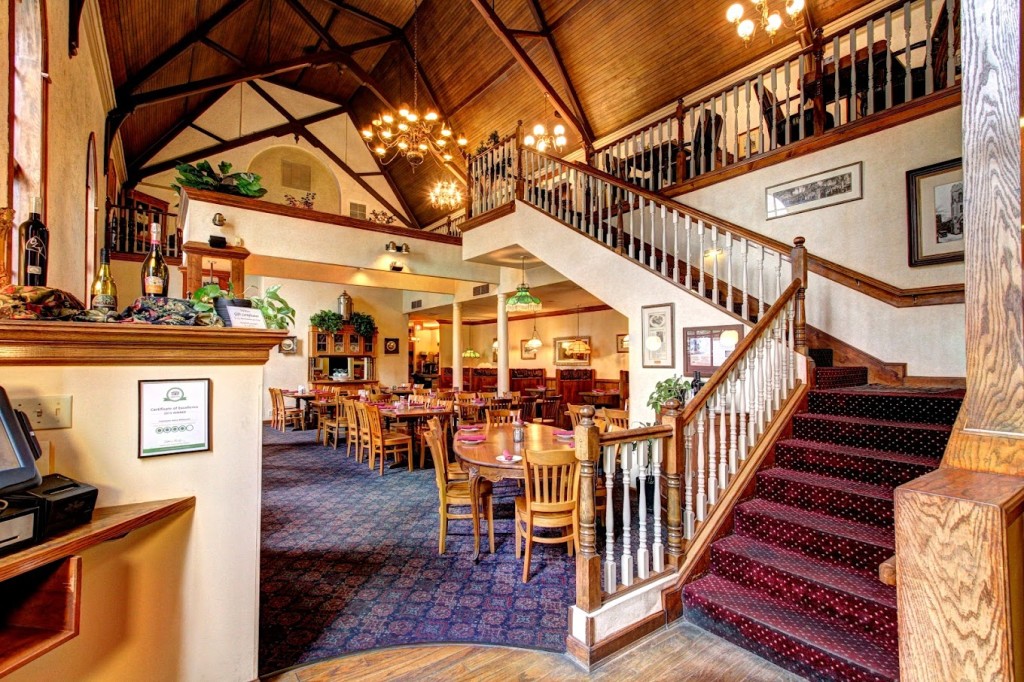 Moreover, they have excellent chefs who know how to produce the perfect flavors in each dish. Hence, you will not be disappointed.
Besides, this 33-year-old restaurant is built in a centuries-old church.
Address: 209 W. Freemason Street, Norfolk, VA 23510.

Specialties: Steak caprese, seafood fantasia, and chicken asiago.
A World of Good
As the name suggests, you will find yourself in a completely different world of food once you get a knack for their taste. Besides, they have lovely staff who will be there to help throughout the visit. You take their guidance if you are confused about any dish or want something customized according to your suitability.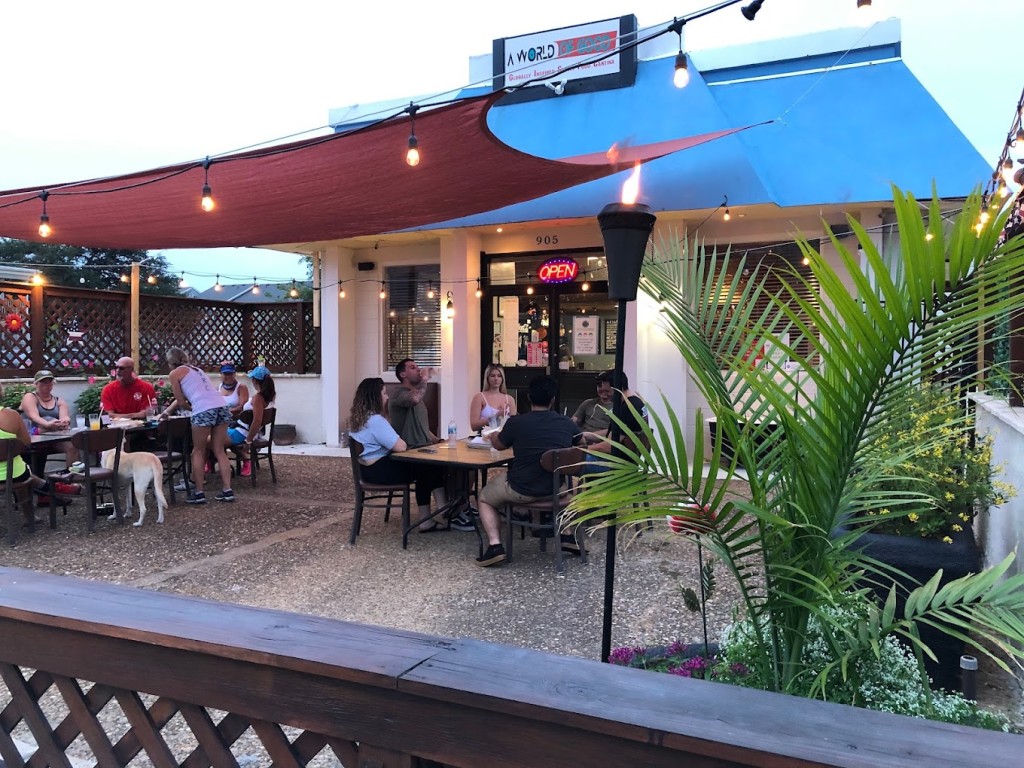 Furthermore, they use the best-quality ingredients and distinct and fabulous cooking skills. As a result, you will fall in love with your plate of food.
This lunch spot in Norfolk has a classic collection of American, Mediterranean, and  Asian cuisines that will blow you away. 
Address: 905 East Ocean View Ave, Norfolk, VA 23503.

Specialties: Cali burrito, ceviche tostadas, korean chicken sando, and kefta wrap.
Chartreuse Bistro
With a daily changing menu, this place has fantastic lunch. You will find a new dish every time you visit Chartreuse Bistro.
Additionally, they have a great staff who will accommodate you well till the end of your visit. You will not have to wait for a long time for your lunch to be served since this bistro provides quick service. Thus, the food will arrive hot and fresh on your table in no time.
Address: 205 E. City Hall Ave, Norfolk, Virginia.

Specialties: Pan-seared faroe islands salmon.
Press 626
It is a casual local restaurant with tasty dishes for the best lunch in Norfolk. For example, Mezze Cheese Board, Lamb Meatballs, Award-Winning Grilled Cheese, and Press Burger. You will find superb taste in all these dishes.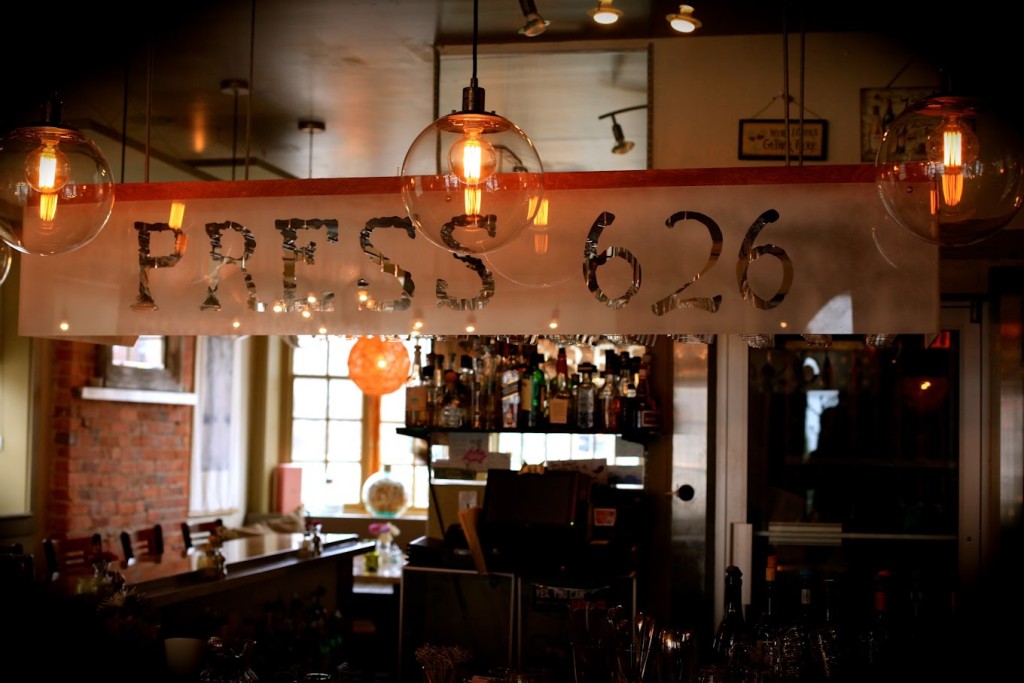 Moreover, the place has a creative design overall with nice use of colors. It is definitely a picturesque lunch restaurant. 
A tip? Pair your meal with a glass of delectable wine from the menu, and you will have a brilliant lunch day out. 
Address: 626 W. Olney Rd. Norfolk, Va 23507.

Specialties: Grilled cheese, wines, and press burger.
Baker's Crust
Your tummy will love this place. The food here is a delight for your palate with a combination of rich flavors. Plus, this lunch spot has a warm and cozy vibe where you can spend some time relaxing your mind.
Plus, you should definitely have the Artisan Sandwiches. They are the heart of Baker's Crust which means their taste will leave you wanting for more. There are multiple options to choose from as well.
Address: 330 W 21st Street, Norfolk, VA 23517.

Specialties: Prosciutto caprese, chicken and cheddar panini, and classic cheese pizza.
Hair of the Dog Eatery
The staff at this restaurant is wonderful. They are professionals who provide quick and efficient service to visitors. Moreover, they will listen to any requests you may have and will fulfill them if possible.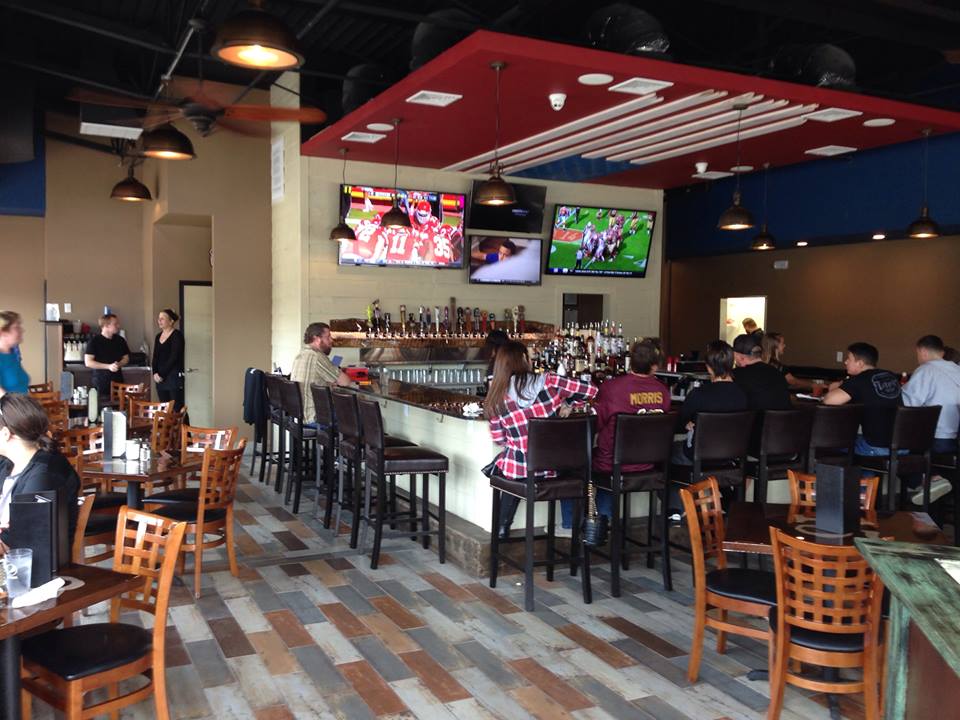 Besides, the place adds an eclectic twist to the traditional lunch dishes. Consequently, you will love the flavors and texture of every item you decide to go with. Check out the best Thai restaurants in Norfolk if you're looking for a different type of cuisine!
Address: 250 Granby Street, Norfolk, VA 23510.

Specialties: Buffalo chicken sandwich, and the pungo.
Jack Brown's Beer and Burgers
The environment at Jack Brown's is very pleasant and welcoming. Thus, you will feel at home at this lunch spot in the city.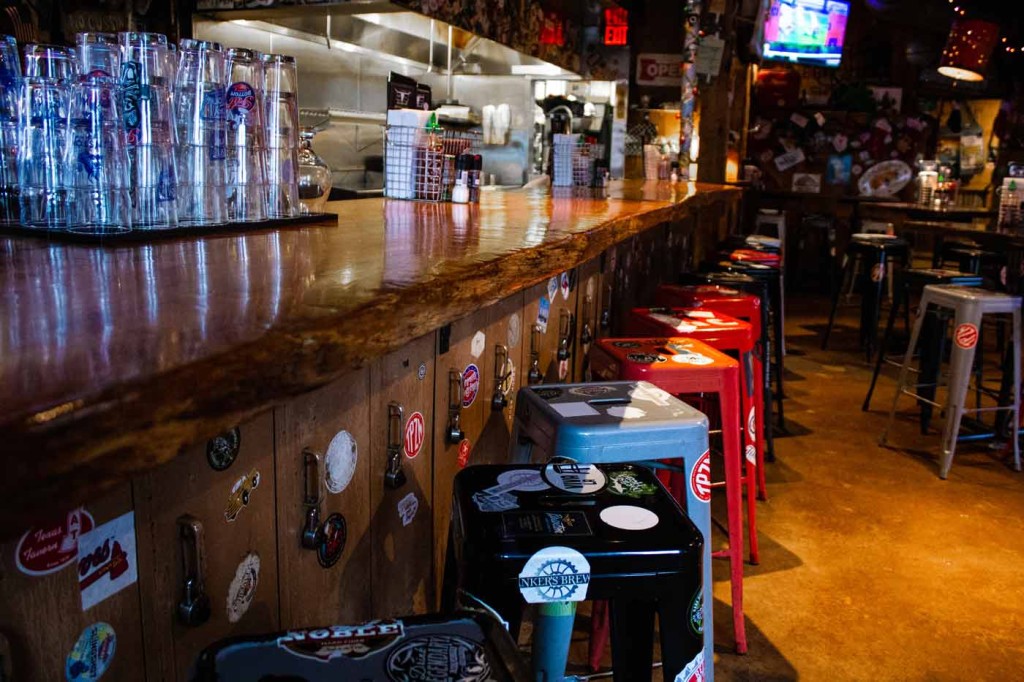 In addition, their exquisite compilation of beers is amazing. You should try a glass with your meal. And, having the best lunch in Norfolk VA, can be your go-to restaurant for meals.
On the other hand, it is not a child-friendly restaurant, so avoid going there with your kids or any little children. It is a fun place for adults, though.
Address: 131 Granby Street, Norfolk, VA 23510.

Specialties: Dr. Gonzo, shocker, and classic jack.
Saltine
This one is a sophisticated lunch spot Norfolk VA offers. They have an array of delicious lunch items on the menu. Some of them are Norfolk Cheese Steak, Saltine Short Rib Burger, Lobster Roll, and much more.
Also, you can go for the signature half-and-half lunch. You can choose your order from two categories of dishes to make a complete meal. This is a rare option Saltine gives you that you may not find in any other restaurant.
Address: 100 East Main Street, Norfolk, Virginia 23510.

Specialties: Crab cake sandie, house salad, and pan-roasted salmon.
Grace O'Mailey's
Experience this true Irish feeling right in Norfolk, Virginia. Decorated with Irish furnishings and paintings, this place will take you to a whole new vibe. You will forget that you are in Norfolk, and not actually in a native Irish restaurant.
Grace O'Mailey's has a wonderful menu with the world-class menu. And, they truly do justice to every dish so that you are not disappointed with the taste. 
Address: 211 Granby Street. Norfolk. VA. 23510.

Specialties: Bangers and mash, cottage pie, and chicken curry.
Omar's Carriage House
If you want to have the best lunch in Norfolk VA, then you have to visit Omar's Carriage House. This is a very interesting place since it is a historic carriage house, turned into a restaurant. Thus, you can still explore a few remains of the past during your lunch trip.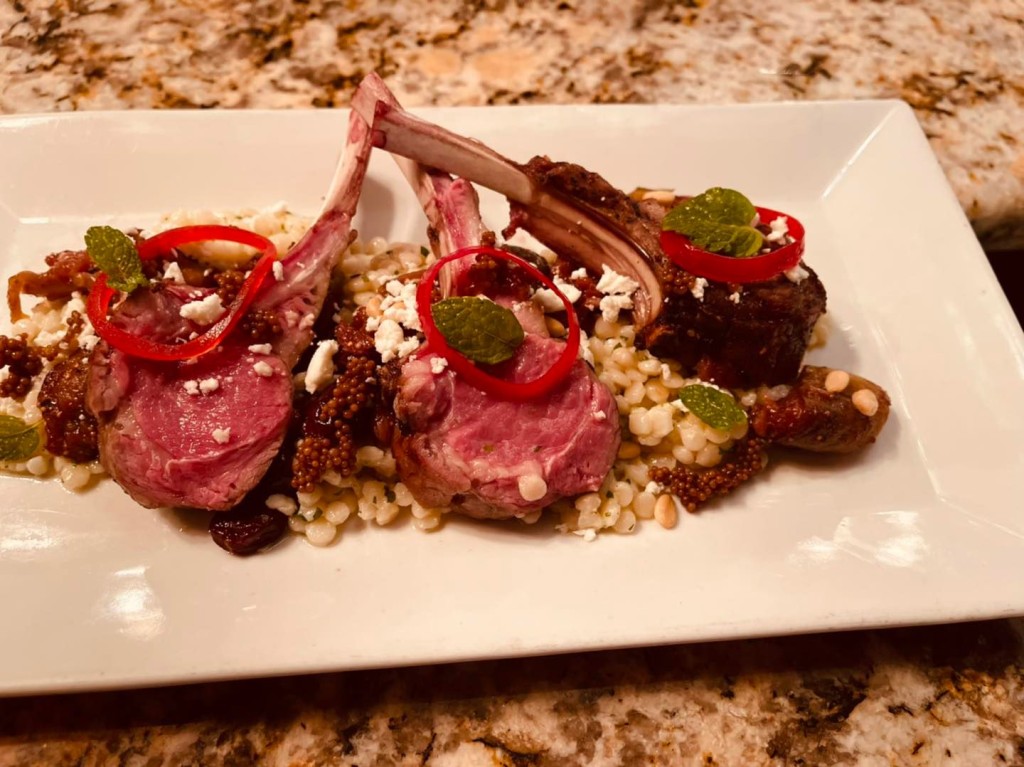 They offer friendly and kind service with very little waiting time. Hence, the food will be served within a few minutes of your order. And, everything is prepared hot and fresh with the best ingredients to make your dining memorable.
Also, it has a beautiful outside patio.
Address: 313 West Bute Street, Norfolk, VA 23510.

Specialties: Monte cristo, moroccan tagine, and california benedict.
Stripers Waterside
The best part about this waterside restaurant is that it has a weekly rotating brunch. This means that you will encounter a whole new variety of lunch dishes every week. So, say goodbye to having the same items for lunch.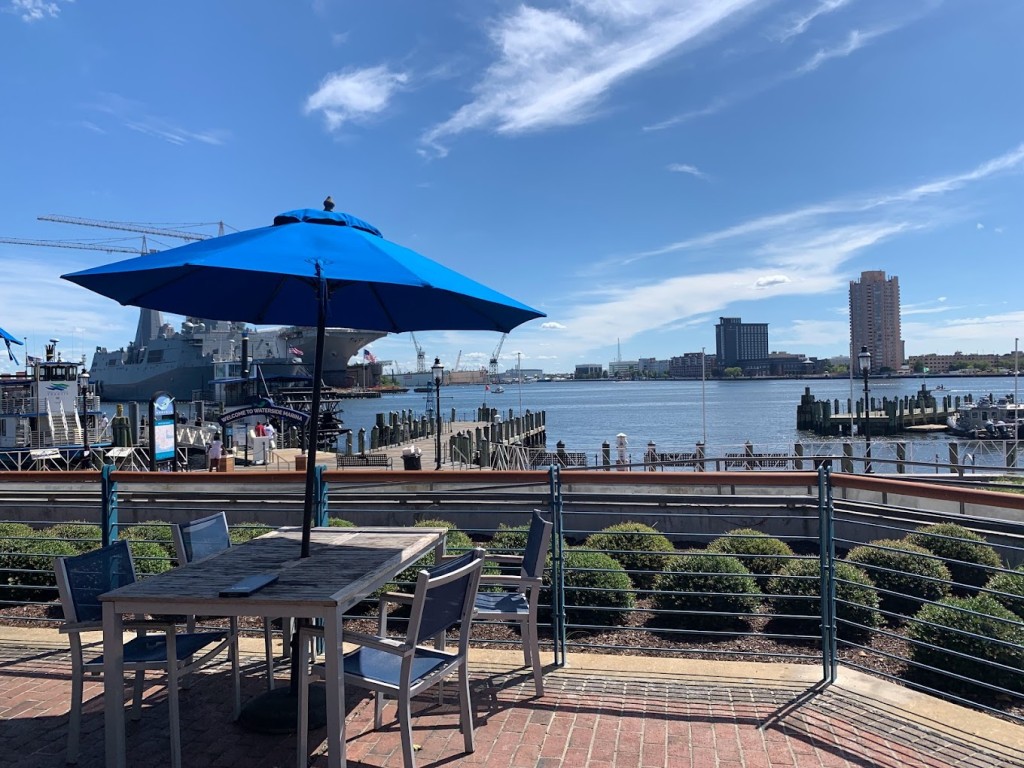 Plus, the view from this restaurant is exotic and refreshing. You can take gorgeous pictures for your socials while you are here. 
They use local ingredients to produce the best dishes that are rich in flavor and goodness. Consequently, Stripers Waterside is a top-notch provides the best lunch in Norfolk.
Address: 333 Waterside Dr, Norfolk, VA 23510, United States

Specialties: Fried oysters, fish tacos.
Editor's Pick: Top 12 BEST Beaches in Norfolk VA
Takeaways
Conclusively, we hope our guide for the best lunch in Norfolk, VA, proved useful for you. If you read about the restaurants we mentioned, you can easily pick out various places for lunch you are tempted to try. Thus, we leave it up to you which restaurant you would like to visit first.