Harlem is a neighborhood in New York City that is known for its rich history and culture, especially in the areas of music and African American heritage. The city is teeming with cultural institutions that have played a pivotal role in shaping it. The homes in this area range from those built in the 19th century to those built very recently. Is seeing Harlem's vibrant and dynamic culture something you are looking forward to? Well then, follow our guide to discover amazing activities in Harlem, NYC.
Also, check out the best Hotels for Solo Travelers in NYC!
Our Take On Things To Do In Harlem
Harlem is a neighborhood in New York City that every visitor to the city should see since it is home to some of the city's best jazz clubs, hippest eateries, and museums housing some of the world's most impressive works of art. Activities like the following make Harlem one of New York's most exciting neighborhoods:
Experience the Historic Apollo Theater with a Guided Tour
View Website
Get Directions
PERFECT FOR: Theatre Performance Lovers for Educational and Comedy Performances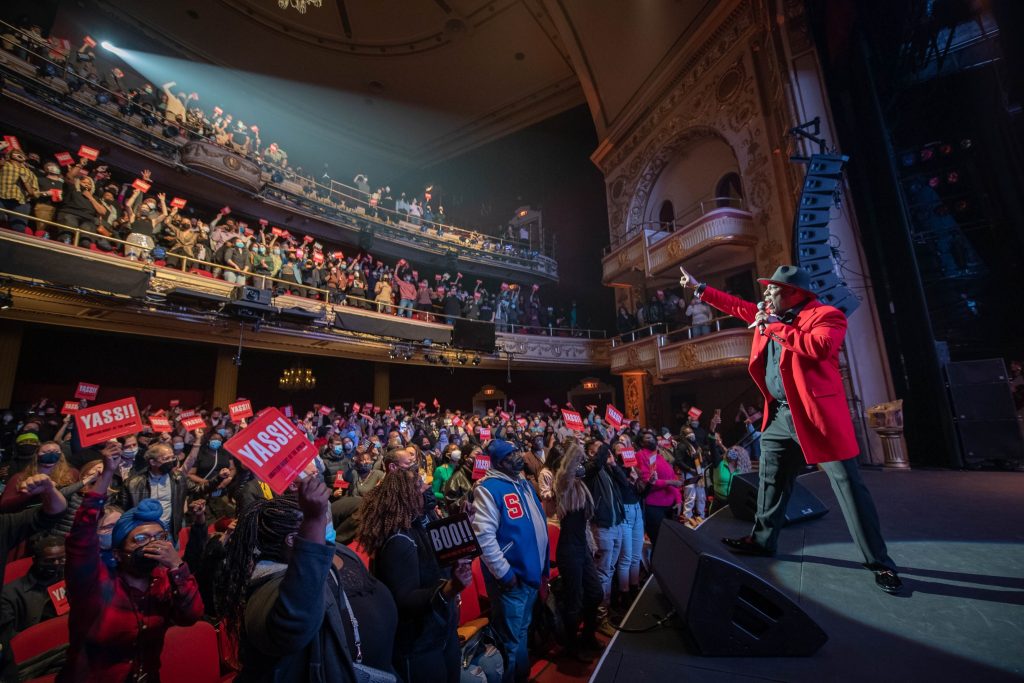 This Apollo Theatre first opened as Hurtig & Seamon's Music Hall in 1914 and has a seating capacity of 1,506 people. With a neo-Classical design, the building is a fine piece of architecture that was crafted by George Keister. In the same year, it was remodeled for use as a movie theater and was renamed the Apollo. The Minsky brothers leased the theater in 1924 and began showing burlesque shows there.
Since its opening in 1914, the iconic Apollo Theater has played home to some of the most celebrated performers in the history of the performing arts. The biggest aspect this theater contributed to the Harlem community was the introduction of Amateur Night in 1934. James Brown, Sammy Davis Jr., Lauryn Hill, Ella Fitzgerald, Billie Holiday, and countless others have all graced the stage of this theater. Apollo Theatre is located at 253 W 125th St, New York, NY 10027, USA.
Jazz, gospel, R&B, swing, blues, and soul all are played in the theater, which is how these musical styles were introduced to the public in Harlem. The theater is continuously performing different comedy, educational and musical events. Even still, every Wednesday is reserved for Amateur Night. Experience the thrill of going to a performance in a well-known venue with excellent acoustics.
Apollo Theatre offers guided tours for parties of 20 or more. Each tour lasts between 60 and 75 minutes. Tours cost $17 per person during the weekdays and $19 on the weekends, depending on whether you are traveling with a large group or doing it alone. Groups of 20 or more pay just $15 per person on weekdays and $17 per person on weekends for the tour.
However, you need to make a reservation in advance to inquire about the availability of tours since tours are only offered on three days of the week: Monday from 11 am to 1 pm, Wednesday at 11 am only, and Saturday from 11 am to 1 pm. After our team went on this tour and had loads of fun, we decided that it is actually one of the best things to do in Harlem, NYC.
Take a Moment to Relish the Fragrant Scent of the Flowers in the Conservatory Garden
View Website
Get Directions
PERFECT FOR: Nature Lovers and Flower Fans
The glass garden conservatory is located in the Central Park of NYC and was constructed at this site in 1899. The main aim was to entertain the public with seasonal plant exhibits and was the inspiration for the Garden, which first opened its doors to the public in 1937. Even earlier, this area had a horticultural purpose as it was the location of a big greenhouse that was created by Calvert Vaux, a co-designer of the Park, and it was used to cultivate plants that were utilized in the Park's landscaping.
The Conservatory Garden is 6 acres big and famous for plantings of chrysanthemums, tulips, lilacs, and crabapple, as well as summer perennials. Without a doubt, it is the most well-known and conveniently located park in the whole surrounding area. The Conservatory Garden is located at 1233 Fifth Avenue, New York, NY 10029.
The Vanderbilt Gate is an elaborate entranceway that was first installed at the residence of Cornelius Vanderbilt II on Fifth Avenue and 58th Street and later bequeathed to the city by Gertrude Vanderbilt Whitney. As you enter the garden, you will experience the 3 main styles represented in the Conservatory Garden: the French-style North Garden, the Italianate Center Garden, and the English-style South Garden.
The French-Style North Garden is awash in tulips in spring, and in the fall, it is ablaze with Korean chrysanthemums. The Untermyer Fountain serves as its focal point. Up next is The Italian Renaissance-styled Center Garden is a semicircular pergola draped in wisteria behind a single-jet fountain in the center of this symmetrical layout. Moving forward, you can see The South Garden is laid out in circular beds, similar to those seen in traditional English perennial gardens. It has a wide variety of plants that change with the seasons and provide visual appeal. If you are looking for a taste of Europe while visiting the United States, you should see this stunning landmark.
Admission to the Conservatory Gardens is free and it is open from 8:00 a.m. till dusk. Restrooms are available here and the gardens are accessible by wheelchair also. Cycling is not allowed in this area.
If you bring your children here, they should refrain from noisy activities like riding, jogging, and playing sports. Beautiful displays of tulips and chrysanthemums draw crowds in the spring and fall, respectively. All of these aspects make it one of the most family-friendly places to visit in Harlem, NYC.
Public murals are a stunning example of street artists' ingenuity and a great platform for showcasing their work to the public. The origins of the Graffiti Hall of Fame in Harlem, which is believed to be the first of its kind, can be traced back to the 1980s when New York community organizer Ray Rodriguez (aka "Sting Ray") transformed the abandoned walls of an East Harlem schoolyard into a practice ground for graffiti artists.
Now that it has been operating for 4 decades, the Graffiti Hall of Fame has become a cultural landmark that graffiti legends from all over the globe go to pay their respects and leave their mark. Street painters like BG183, Nick Walker, and Daze have made it an annual summer ritual to spray their artwork here. Moreover, The Graffiti Hall of Fame is a strong haven for hip-hop and Harlem's legacy in a city where gentrification and culture blend with one another. Graffiti Hall of Fame is located at Park Ave, New York, NY 10029.
The big question: What can you do at the Graffiti Hall of Fame? Take a stroll around the hall of fame and check out the murals painted by renowned street artists. Originally a hangout for graffiti-loving youths, this spot has now been transformed into a permanent museum of sorts, where works by visiting, world-famous street artists are permanently displayed. Be amazed by the vibrant murals and hand-lettered signs that appear to come to life because of the usage of the numerous hues. Harlem's hall of fame is a great destination to make some wonderful memories because of the area's vibrant tags and creative sights.
The Graffiti Hall of Fame is free for visitors and it remains open 24 hours a day. The complete visit to the hall of fame will take at least an hour.
Artists from all over the world, tourists, photographers, and admirers of the medium are all welcome in the Hall of Fame. Visitors may also get a glimpse of an artist at work on the gallery wall. If you ever visit Harlem, this is one activity you shouldn't miss out on.
Bill Saxton, a world-famous saxophonist, founded the legendary Bill's Place in 2006. This Jazz music club's decor is meant to evoke the Harlem of the 1920s and the Renaissance period. Billie Holiday, Fats Waller, and Willie 'The Lion' Smith are just a few of the renowned artists that have performed here throughout the years.
Bill Saxton, a saxophonist of worldwide renown and the leader of the Harlem All Stars, performs at Bill's Place, transporting listeners to the period of the little Harlem parlor. Never miss out on this one-of-a-kind experience while in the city.
The ticket to Bill's place show costs $30 but you have to make a reservation first because it is a small place having a capacity of just 40 to 50 guests.
The opening hours are 7:30 p.m. to 11:30 p.m. on Friday and Saturday. Given that there will be no alcoholic beverages provided, bringing your booze is recommended.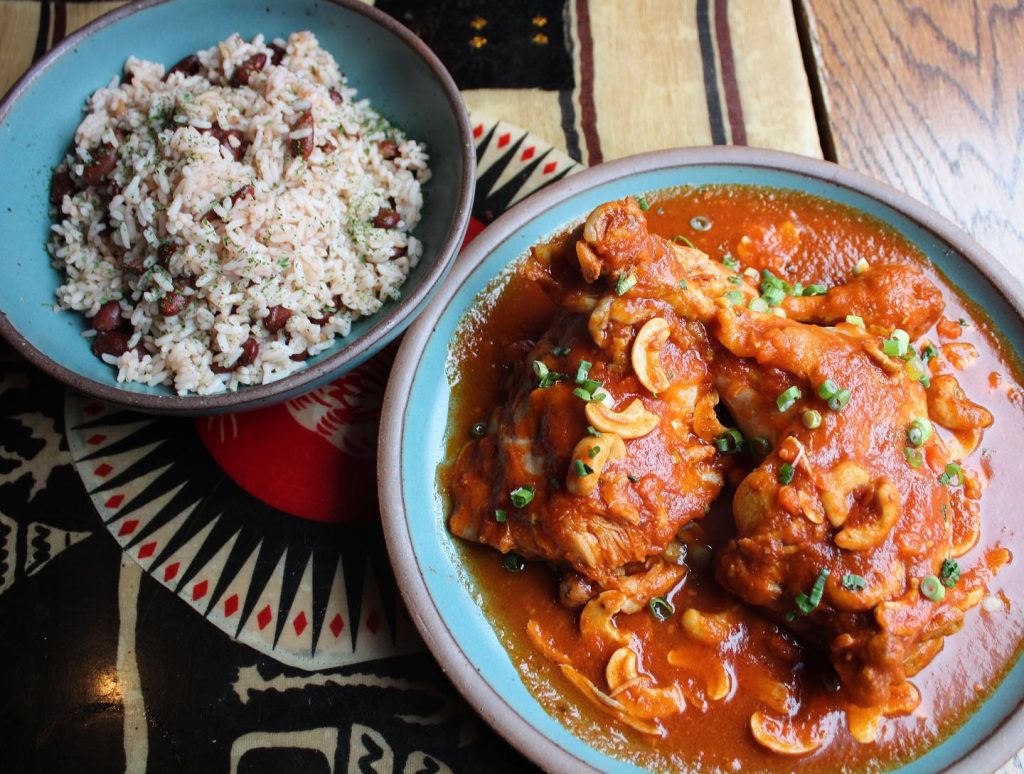 Marcus Samuelsson, a well-known celebrity chef, established Red Rooster Harlem in 2010. The original Red Rooster was located on New York City's 138th Street and shuttered in the 1980s, inspiring the restaurant's moniker. Shrimp, chicken and waffles, short ribs, and grits are just a few of the Harlem-inspired foods that can be found on the restaurant's menu. This restaurant is located at 310 Lenox Avenue, Harlem, NY 10027.
The interior design gives off a friendly and welcoming vibe. Take in originals by Brandon Cox, Charles M. Brow, and David Hammons on display. The menu focuses on hearty dishes that pay homage to regional cuisines and American cooking traditions with a specialty in Harlem-style cooking. Amazing, mouthwatering meals made using locally farmed ingredients by local farmers and food artisans. Eat here and you will be pleased with the cuisine, atmosphere, and top-notch service. Red Rooster's very own speakeasy is located in the restaurant's basement, and features live music and DJ sets seven nights a week.
The cost of an average meal here is under $30, but you have to book in advance to keep a table reserved. Sunday brunch costs $12 per person.
The fact that then-President Obama dined there in 2011 further adds to the restaurant's notoriety. The restaurant has a trendy clientele because of its celebrity vibe. Check out this Harlem restaurant and try some of its famous meals if you are in New York City. When our team visited here, we really loved the overall vibe and the welcoming feel this place gave to us.
In case you are interested in trying out Korean cuisine, you can visit the Best Korean Restaurants in NYC.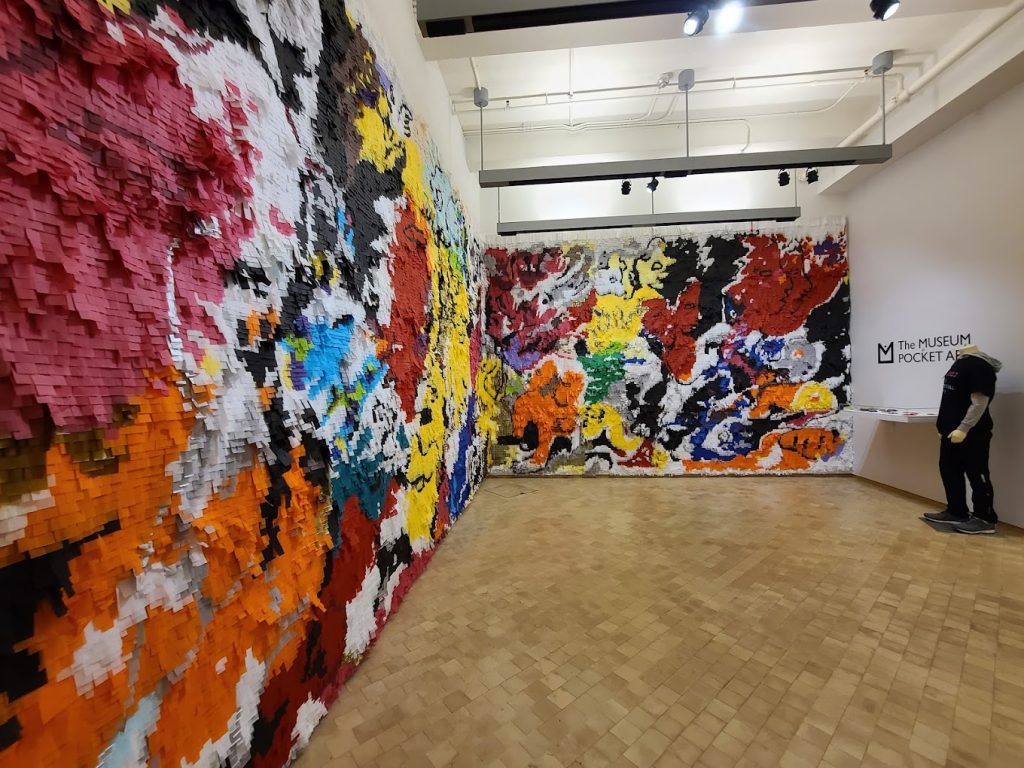 See one of the best museums in New York called El Museo del Barrio devoted to the arts of Latin America and the Caribbean. This museum began in 1969 and is a refuge for anyone interested in history and the arts, with exhibitions on visual and performing arts, cultural events, cinematic and literary works, and educational activities.
There are around 6,500 exhibits and collections housed here making it one of the largest repositories of exhibits in NYC. What sets it apart from similar institutions is that its shows include works of art that stretch back over 800 years. It is located at 1230 5th Ave, New York, NY 10029.
This museum is widely regarded as the best venue in the United States to learn about and discuss the arts of the Caribbean and Latin American countries. Check out the museum's permanent collection, which is split up into four sections: pre-Columbian/Tano items, popular traditions, graphics, and modern/contemporary art. The purpose of these creations is to shed light on the rich heritage of these communities. Learn a lot by seeing what the museum has to offer. It is definitely one of the things you must do in Harlem.
This museum is as inspiring as the works of art it displays, and art lovers would love to pay a visit. The admission ticket for the museum is $9 for adults and $5 for students and senior citizens; Children up to 12 years of age are free. The visiting hours are 11:00 a.m. to 6:00 p.m. from Wednesday to Saturday and 12:00 p.m. to 5:00 p.m. on Sunday. The museum remains closed on Monday and Tuesday.
The Langston Hughes House is a well-known landmark that was constructed in 1869 and is now included in the United States National Register of Historic Places. "I, Too Arts Collective" is in charge of running the organization. Famous Renaissance leader Langston Hughes lived in Harlem for about two decades from 1947 to 1967. Langston Hughes House is located at 20 E 127th St, New York, NY 10035.
In this house, you may learn about the Renaissance and its impact on New York City by perusing Langston Hughes' personal effects and seeing the city's past through his eyes. The public reading and writing workshops are only two examples of the interesting and instructional programs that are often held here. Its well-preserved buildings make it a popular destination for tourists interested in Harlem's past. You may visit the house of this famous artist and help people who Hughes influenced by attending activities like readings and seminars.
You do not have to pay anything to enter the Langston Hughes House, but tours cost around $30-$40 per person. A guided tour is recommended for those that are highly interested in the historical aspect. Tours of the Langston Hughes House are highly recommended, but scheduling in advance is necessary to guarantee admission.
Things to Consider Before Going to Harlem
Here are some considerations to ponder before heading to Harlem.
Budget — It is the most important thing to consider while taking part in any of the above activities. For instance, if you have a constrained budget, you can visit Conservatory Garden or Graffiti Hall of Fame, or Langston Hughes House all of which have free entry. However, if budget is not a problem then do try to enjoy a guided tour of the Apollo theater, visit Bill's place or enjoy iconic dishes at Red Rooster restaurant.
Weather — The months of April, May, and June are ideal for sightseeing in Harlem. One of the nicest times to visit Harlem is when spring has arrived and the land has begun to awaken from its winter sleep. The city is filled with a sense of renewal and optimism as flowers blossom and leaves emerge on previously naked trees. Still, a relatively low number of visitors means shorter lines and more relaxed atmospheres at all sites throughout the week. Visit the aforementioned locations to take advantage of the nice weather and beautiful scenery.
Places for Family Activities — If you are traveling with kids, places like Langston Hughes House or the Conservatory Garden are not suitable for you. You can enjoy a hearty meal at Red Rooster restaurant, visit the El Museo del Barrio's, take pictures at the Graffiti Hall of Fame or appreciate a guided tour at Apollo theater. Nevertheless, if you are accompanied by your romantic partner then visiting the conservatory gardens or enjoying jazz at Bill's place is best for you. If you plan on going outside Harlem, you can go thrifting in NYC.
How Do We Pick Our Recommendations?
All of these suggestions have been handpicked by specialists after thorough consideration of several factors. We traveled to several spots in Harlem NYC and decided upon these certain fun activities that brought a fun time for many. As a result of experiencing around, we narrowed it down to these top-tier Harlem experiences. We also take into account the feedback of other tourists who have been there before you. With a wide range of ages and interests in mind, we have carefully chosen a variety of destinations and points of interest. Every single one of our recommended locations is perfect for a fun day with pals, a loved one, or the whole gang.
Final Word
We hope that our list of varied things to do in Harlem will be helpful to you as you plan your trip. Come to Harlem and soak in the beautiful sights and diverse culture of the region.
Things to do in Harlem, NYC - FAQs
Which is the best place to go in Harlem with children?
You can visit the Graffiti Hall of Fame and take pictures there. You can also visit the Apollo Theatre and enjoy some performances.
Which is the best place to go to Harlem with my partner?
You can go to the conservatory gardens and enjoy a romantic evening there or you can visit Bill's place and listen to Jazz.
Which is the best place to visit in Harlem with the whole family?
The best places to visit in Harlem with family are Langston Hughes Home and Red Rooster Restaurant.
Which is the right time to visit Harlem, NYC?
Summer and winter are not good for sightseeing in Harlem as they are too harsh. However, you can enjoy El Museo del Barrio or Bill's place, or Red Rooster in these extreme seasons while the other activities are fine for moderate seasons.