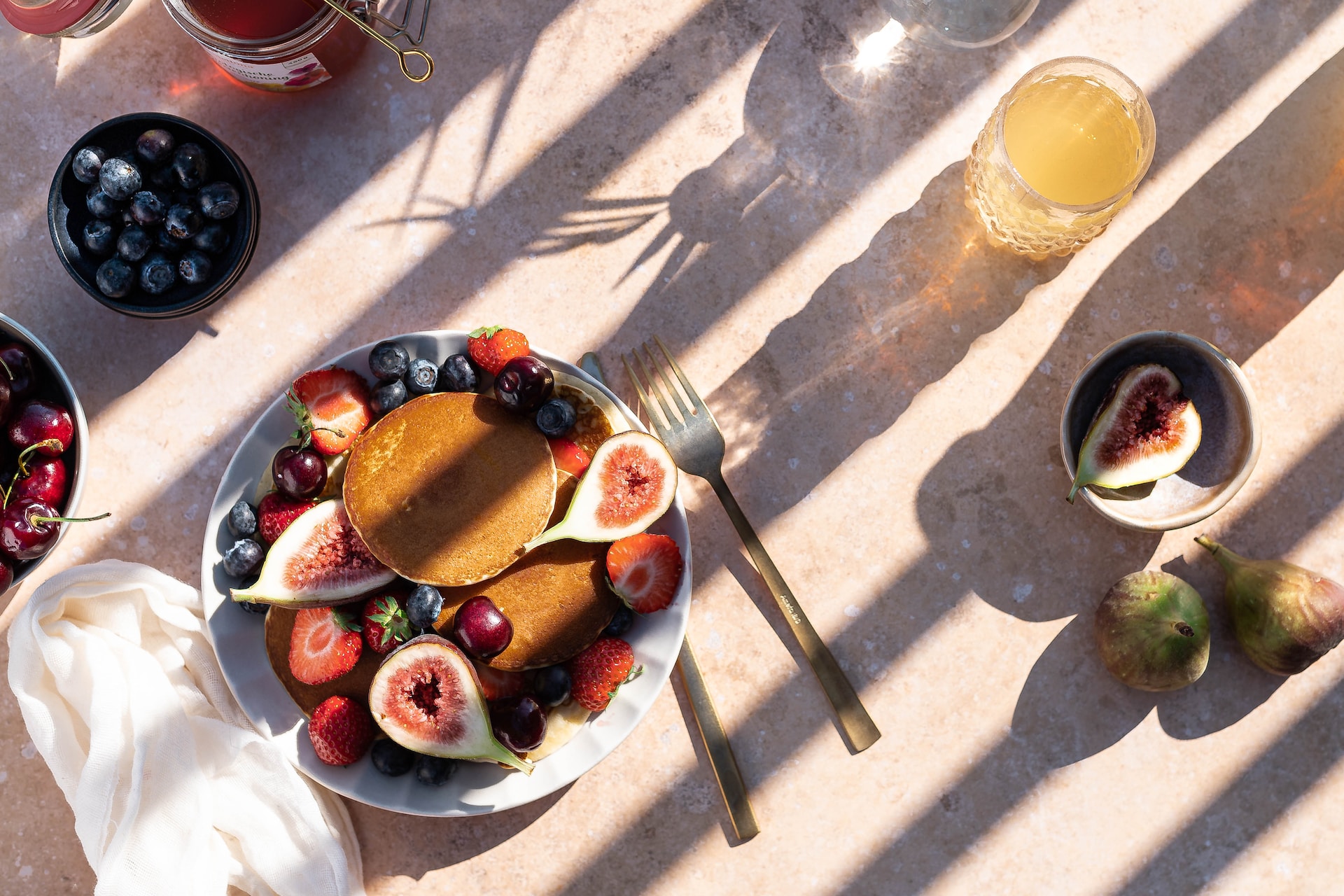 A good brunch can make or break your day. If you have been looking forward to a happy brunch meal with your loved ones, picking out a restaurant with great food and a comfortable atmosphere is essential. Otherwise, you will regret your pick, ruining the whole plan. However, you do not have to worry anymore because we will make the selection more accessible by introducing you to the best brunch in Anaheim. In addition to the best brunch in Anaheim, we also have a list of the top 38 best coffee shops in the city for you to check out.
Brunch In Anaheim
After carefully researching their food and quality, we have added all these brunch places. Hence, you can choose any of the below restaurants to have one of the most fantastic brunches of your life. These restaurants will not fail you, from incredible food to a pleasant staff.
So, let's move ahead and see what each place has for you in detail.
The Cafe Krave
The Cafe Krave will leave you drooling with its incredibly tasting food. Moreover, the presentation is lovely to be an apple to your eyes.
Further, they specialize in brunch, thanks to the professional chefs who know how to create each dish ideally. As a result, you will experience rich flavors in every bite you take from your food.
Mint Julep Bar
This bar has an endless variety of colorful drinks that will make your brunch awesome. In addition, it is the right pick for a quick and light brunch. You can have soft and gooey donuts topped with delicious flavors and sprinkles.
Besides, they also make great coffee. It will taste original and fresh, and very frothy on top of all. You will also find tasty beignets to serve as a snack during your visit to Disneyland. Thus, you will not have to stay hungry.
Pour Vida Tortillas & Taps
It is a popular Mexican eatery that the locals trust for authenticity. You will come across various Mexican delicacies that will leave you drooling for more. Moreover, they have a cozy seating area where you can have a relaxing brunch in Anaheim.
Besides, they have the best taps you will find in the city. Thus, try them when you are at Pour Vida to make your meal tasteful. If you're looking for more options, don't miss our list of 7 Restaurants in Anaheim for a variety of cuisines
Georgia's Restaurant
Georgia's is the perfect place to find soul food in Anaheim. They have a Creole=inspired menu with several tempting items that you can choose from.
Moreover, there is a flair of Southern hospitality in the restaurant's service to make your visit memorable. On the other hand, the food is presented to you with a gorgeous look.
Goofy's Kitchen
Located in Disneyland, Goofy's Kitchen will take care of your food needs while you have the experience of your lifetime. It is everyone's dream to witness the magical world of Disneyland once in their life, so if you are living the dream, enhance it with the incredible food by Goofy's.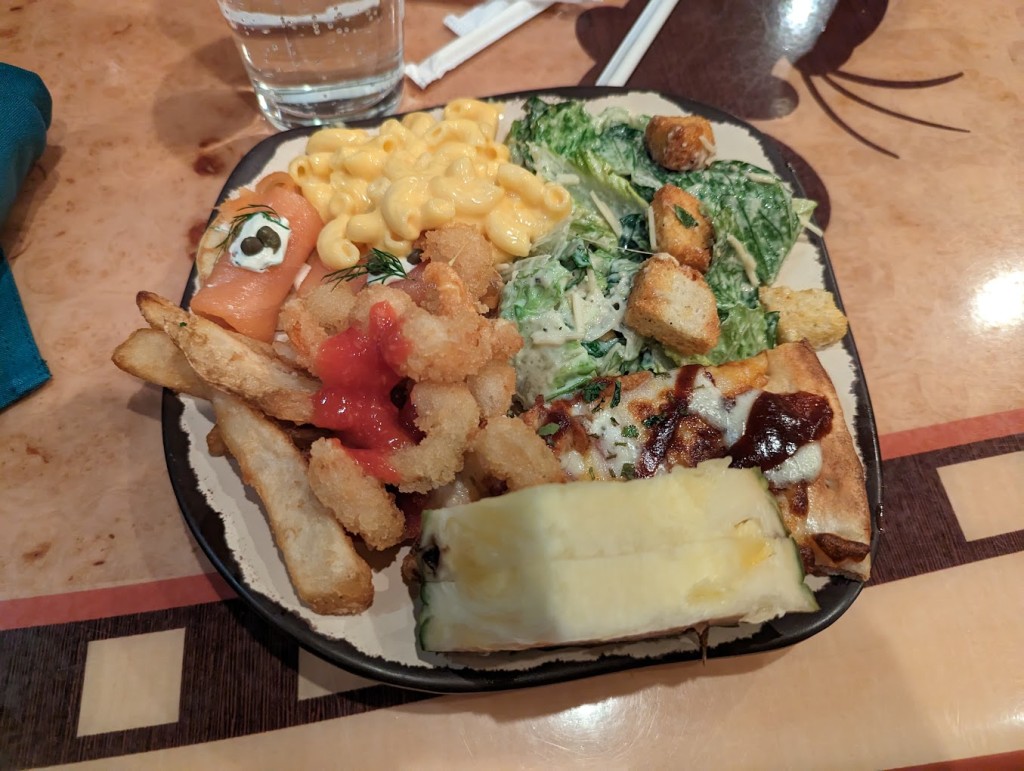 Also, they offer a mouthwatering brunch that will delight your palate. Therefore, you can live every moment of your trip to the fullest. In addition, there are endless exquisite wines and beverages that you should try.
Recommended Read: The 24 Barber Shops Anaheim Has To Offer
Tangaroa Terrace Tropical Bar & Grill
At Tangaroa Terrace, you will have a lovely brunch. The place has a Polynesian vibe and serves casual American favorites, like burgers, sandwiches, and more.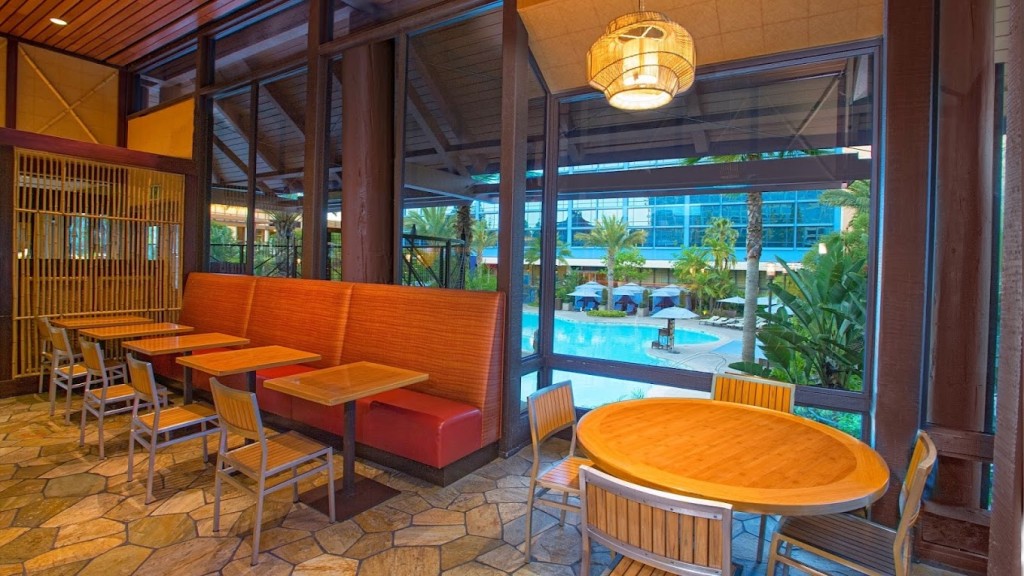 Besides, this is a casual eatery where you can hang out with your friends for an ultimate brunch experience. Plus, there are several fantastic spots where you can pose for memorable pictures. Also, you will fall in love with this spot's beachy outdoor dining area.
S & J Gran Cafe
If you are a stan of minimalism and cutesy combined, S & J Gran Cafe should be on your list. You can come here for a peaceful Sunday brunch in Anaheim with your loved ones or solo. The place is not very crowded, so you will get your food quickly.
On the other hand, the cafe has professional and friendly staff who will make your visit extraordinary. You will not get a chance for any complaints.
Stage Door Café
Here, you will find a distinct interior with an exciting counter setting. There are wooden-themed doors at the counter that look like a stage entrance.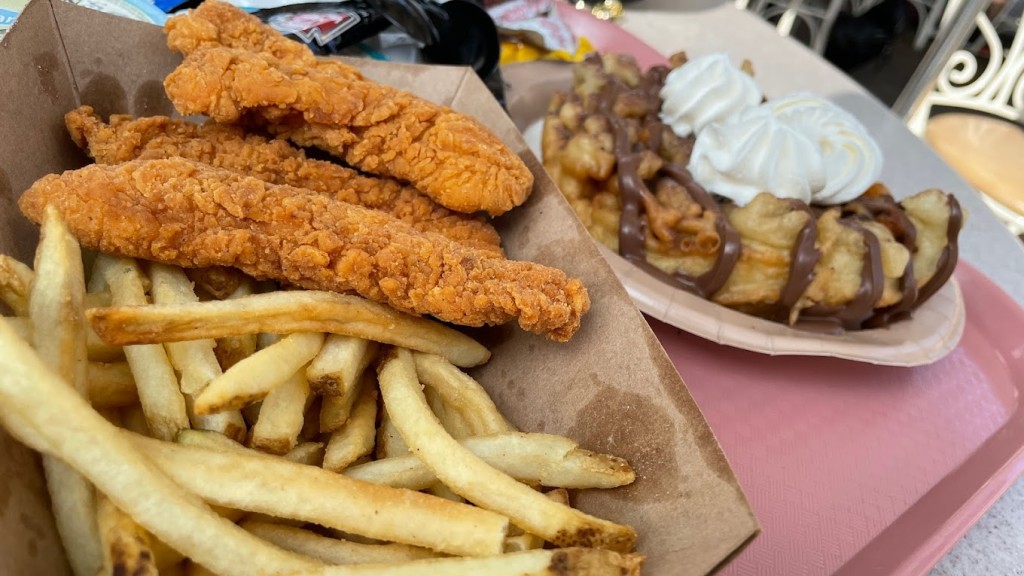 Additionally, you will find many brunch options that satisfy your cravings for finger-licking food. Also, you can have your favorite comfort food here.
Mimi's Cafe
Whether you are in the mood for something sweet or savory, you will find the perfect dish to have accordingly. Plus, it is located right in front of Disneyland. Therefore, you can make a pit stop for food after an adventurous trip to Disneyland.
The best part? It has an extensive menu with flavorful American and French cuisines. As a result, you can enjoy several types of dishes in one place.
Storytellers Cafe
It is an expensive cafe that will make you feel like you are dining at some royal eatery. Moreover, the restaurant has character dining. Therefore you can have a memorable brunch surrounded by your favorite Disney characters, like Mickey Mouse, Minnie, and more.
What is more, is that the cafe offers familiar American fare to fulfill your cravings. Even if you missed the breakfast, you could still come here for an excellent brunch in Anaheim. If you're looking for a change of pace, don't miss our list of the BEST Breweries In Anaheim – Top 19, where you can find familiar American fare and great beer to complement your brunch experience.
Reunion Kitchen + Drink
The place is a classic example of modern comfort infused with delicious food to leave you in awe. They have highly skilled chefs who know the precise amounts of each ingredient to be added to each dish.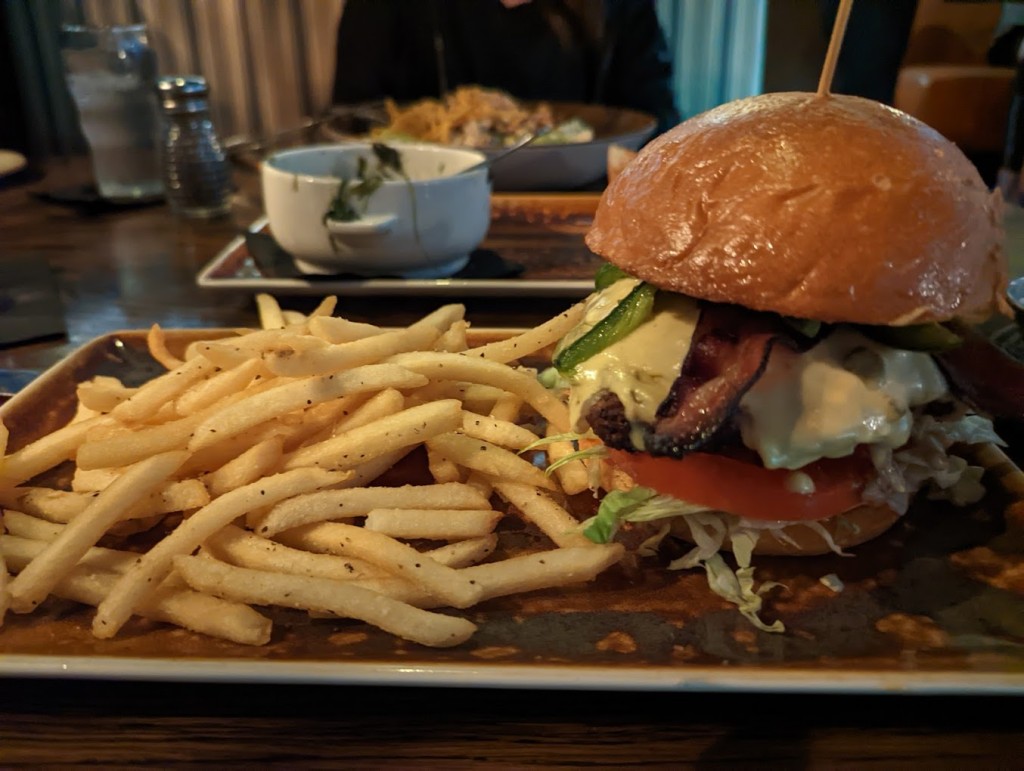 As a result, you only get the best food. Furthermore, there is an exhibition-style kitchen which means you can see all that goes on in the kitchen. Hence, you can watch the chefs create your perfect plate of food.
Carnation Cafe
Head here for a top-notch brunch in Anaheim. Besides, they have a gorgeous and well-made outdoor patio where you can sit with your friends or family for a relaxing brunch. Apart from this, you will meet a friendly staff at Carnation Cafe who have sound knowledge of each dish on the menu. So, ask them anything you are confused about.
The Coffee House
Once you are here, do not forget to try the delicious coffee they offer. It is frothy and balanced in bitter/sweet ratio, just as you like your coffee. Thus, you will want to revisit this place for the sake of their original coffee.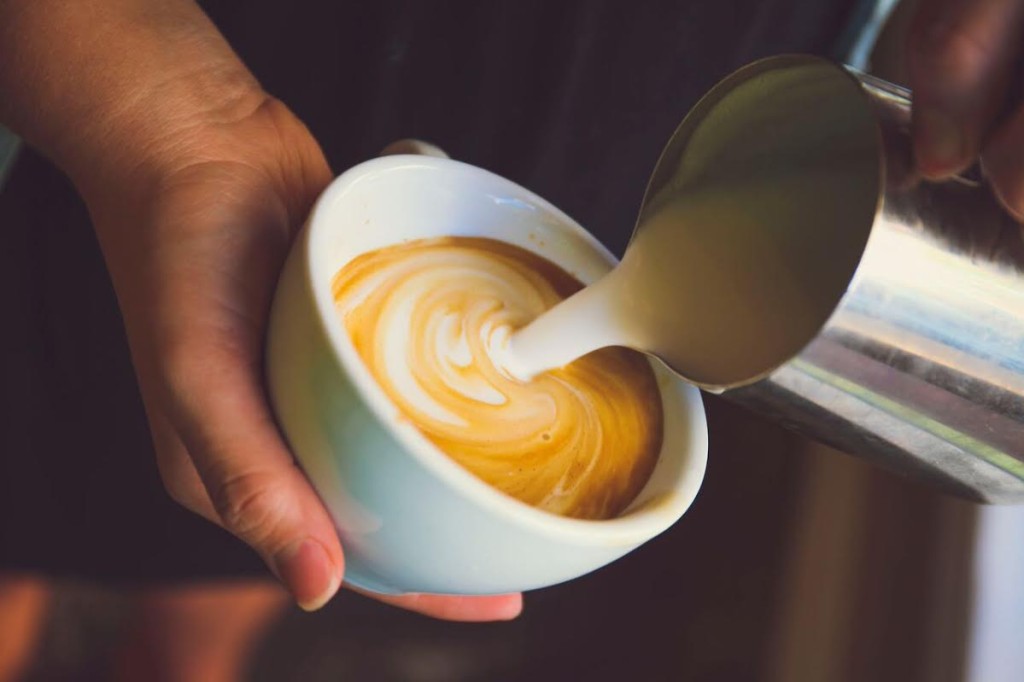 Additionally, it is an ideal place to stop if you are in a rush and want something light for brunch before you head to work or study. You will find many such options, made fresh and hot. However, the place closes at 11 am.
The Scratch Room
Dine in a relaxed modern setting at The Scratch Room. You can also stay updated with the latest news and sports since they have televisions in the dining area, making it a great place for brunch in Anaheim.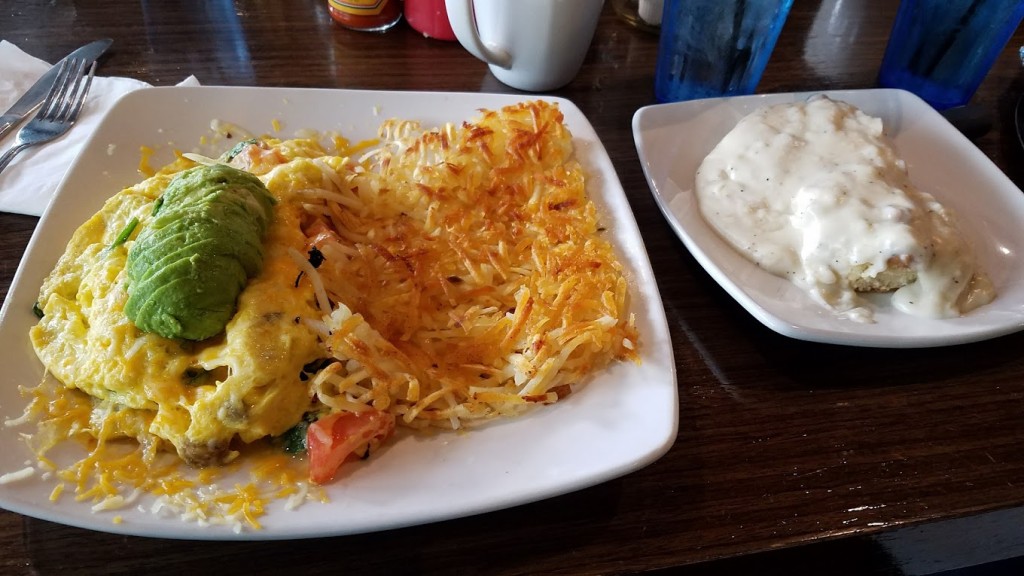 Moreover, the restaurant has a lovely black and yellow colored theme paired with wooden floors to give you an aesthetic vibe. About the food, they have the most appealing collection of burgers and sandwiches you can have for brunch.
Huckleberry's Breakfast and Lunch
It is a Southern Restaurant offering native brunch, full of flavors and richness. They offer breakfast + lunch every day from 7 am to 3 pm. Thus, you can come here once you are on a break from the day's schedule to relax your mind over a fresh plate of food.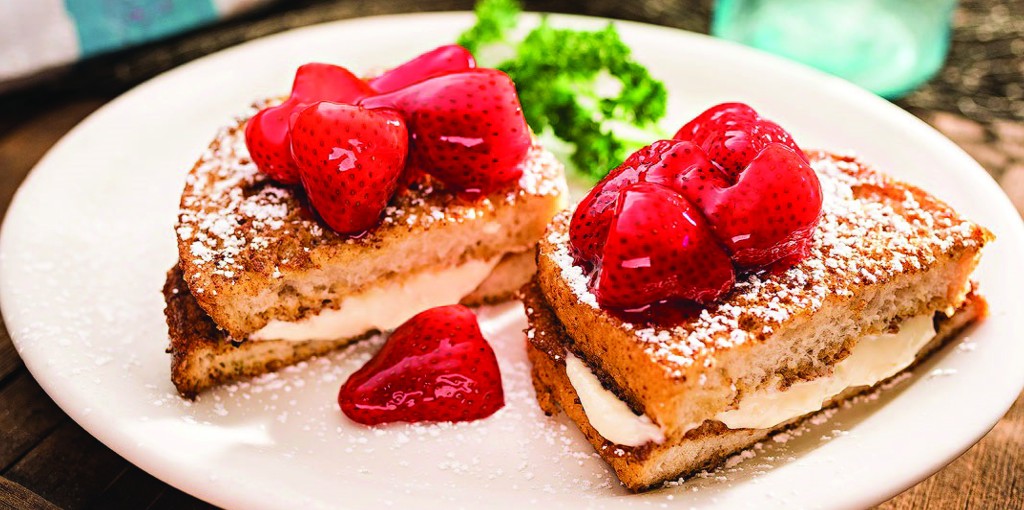 In addition, all the dishes are made from scratch using fresh and original ingredients. As a result, you can enjoy every bite of your food to the maximum.
The Original Pancake House
If you are someone who can have pancakes for every meal, this restaurant is for you. You will encounter a pleasant smell of fresh and tasty pancakes that will intensify your cravings. Further, all the pancakes are made hot and fresh for each order so that you can have the most incredible food experience.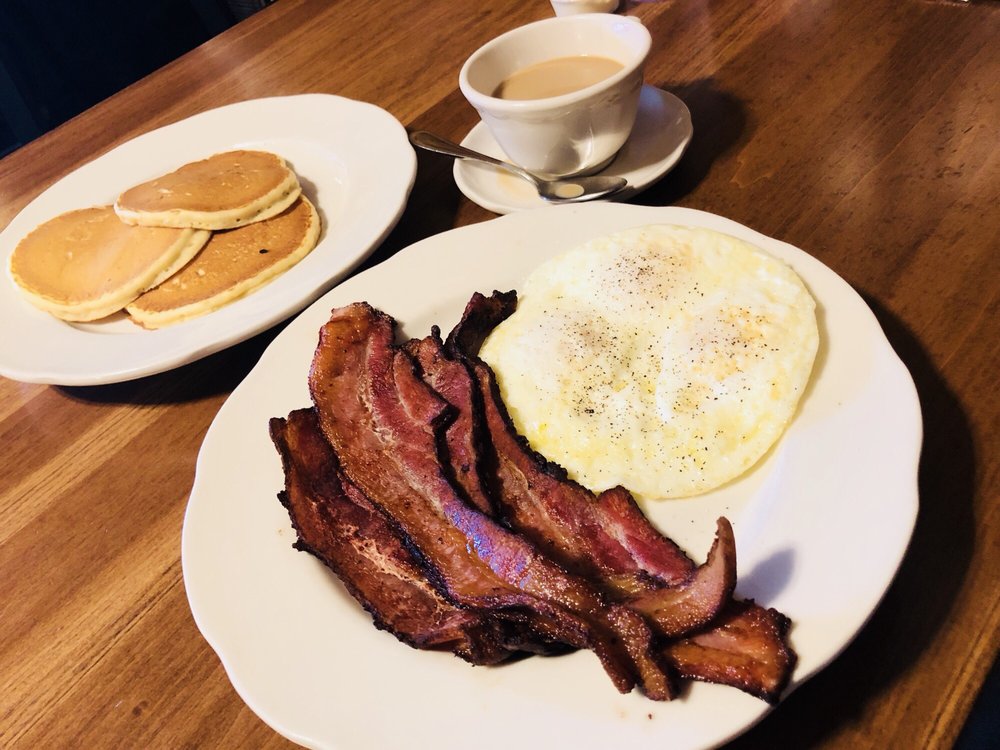 Besides, there are other food options if you are not in the mood for pancakes, for instance, Waffles, Crepes, and Omelettes. And they have ample parking space to avoid the hassle. If you're looking for a place to catch the game while enjoying your pancakes, be sure to check out our list of the best sports bars in Anaheim.
Atticus Cafe
You will have the best brunch in Anaheim at Atticus Cafe. The place has a beautiful interior with a touch of modern design to make your visit extraordinary.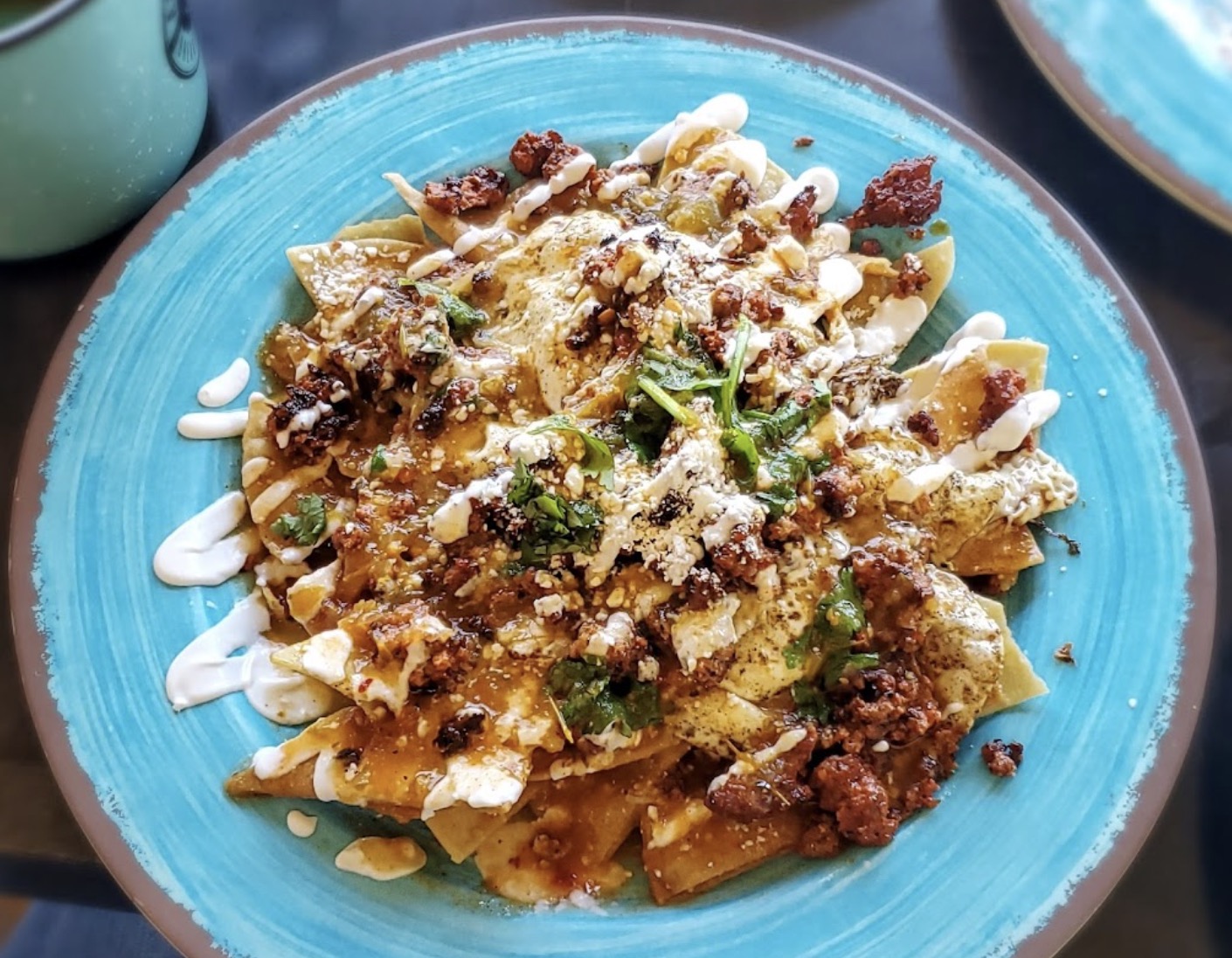 Moreover, do remember to try the Hug O War Sandwich. It is large and has tender meat with yummy sauces, enclosed in soft buns. Plus, it is served with crispy fries. Consequently, you will love your order, making you feel satisfied.
Brewberry Cafe
You can dine indoors in a relaxed environment or enjoy the beautiful weather outdoors with a few outdoor tables. On the other hand, this cafe is not usually crowded, so you can choose the place for brunch if you want to get some urgent tasks done.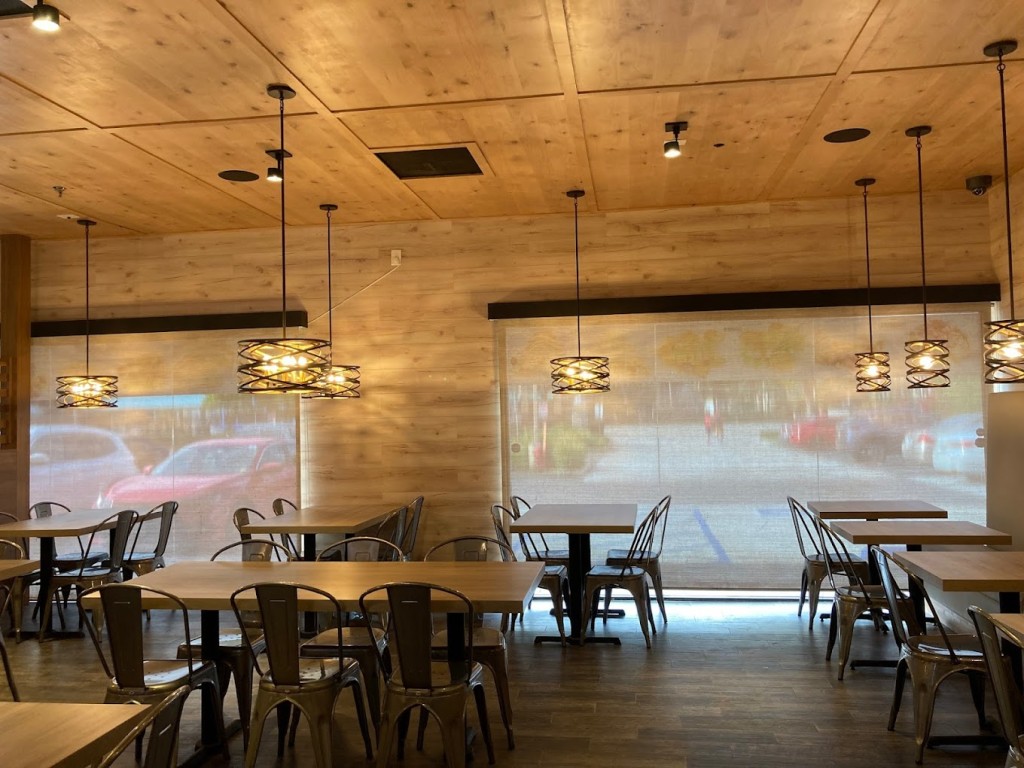 Also, they have a counter-serve nook. You can have sandwiches, pasta, and many more. On top of that, Brewberry Cafe has scrumptious frappes, smoothies, and coffee to make your brunch memorable. If you're looking for vegan-friendly options, don't miss our list of the Top 35 BEST Vegan Restaurants In Anaheim For You To Visit.
The Brunch Cafe
Here, the chefs will make the meal precisely according to your specifications to feel at home. You can ask the staff to adjust the spice levels or omit any ingredient based on your food preferences. As a result, you will come back to The Brunch Cafe whenever you get a chance.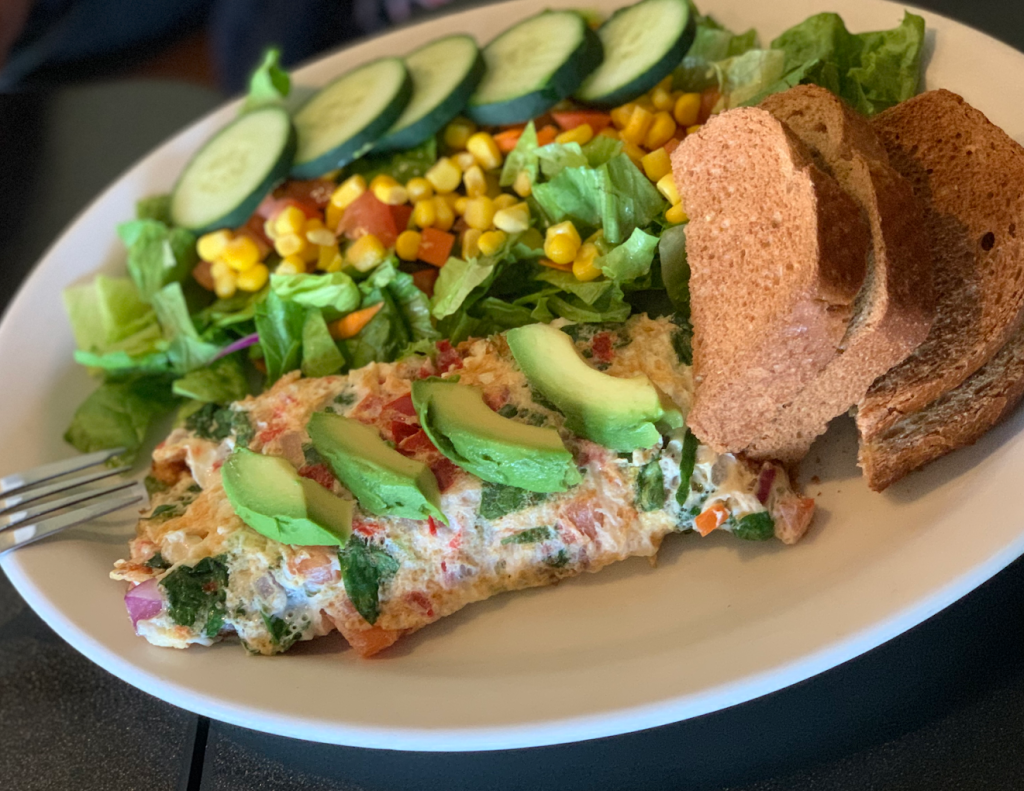 Plus, the food is brought to you with a generous amount and careful attention to detail. Thus, you will adore your plate as soon as you lay your eyes on it. And you can click Instagrammable pictures of your food.
8th Haus Cafe
8th Haus has a gorgeous interior decorated with aesthetic pieces and colors. Consequently, it gives off a beautiful vibe that will cool off your mind.
In addition, it opens daily at 7 am, making it an excellent pick for Sunday brunch in Anaheim. Come here with your family to create fantastic memories to cherish for a lifetime. Besides, you will love the distinct taste each item on the menu has.
Editor's Pick: The BEST Pizza In Anaheim In 2022 For You To Try
Country Family Cafe
You can consider the Country Family Cafe if you are tight on budget but want a decent brunch outside. Every dish comes at an affordable price, so you do not have to think twice before going to the place.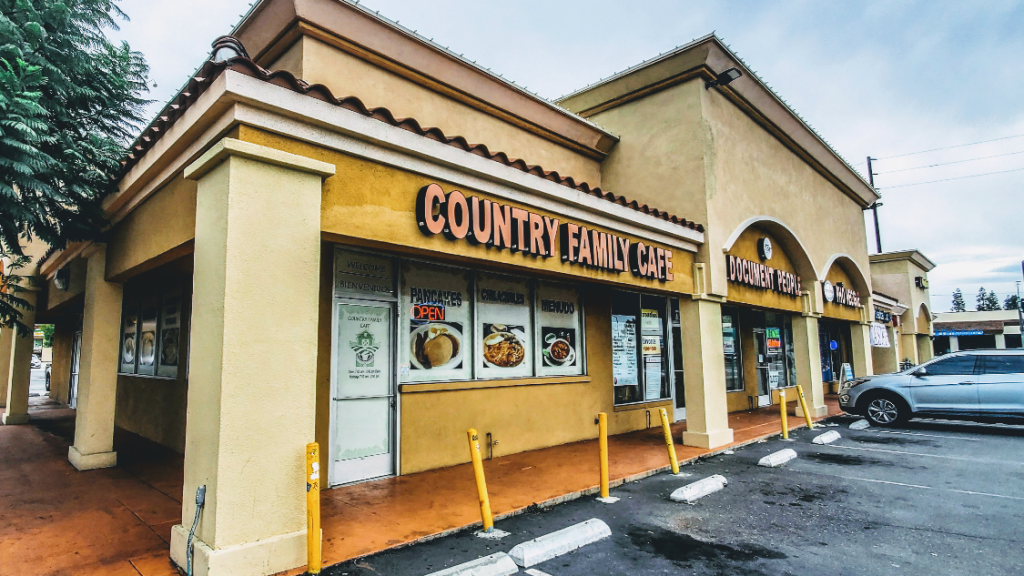 Moreover, you will encounter lots of old-school dishes on the menu that will give you a hit of nostalgia, making it a top choice for brunch. While the Country Family Cafe is an excellent choice for a budget-friendly brunch, don't forget to check out our list of the 14 best Ramen restaurants in Anaheim for a different meal.
Tangerine Room
It is the right place for modern Californian Cuisine that will leave you drooling for more. On weekends, they offer brunch from 6:30 am to 2 pm. Therefore, you can visit the restaurant even if you wake up late on weekends.
Also, they use local and fresh ingredients to prepare exciting dishes for the customers. The menu changes according to the seasons, so you only experience the highest quality food.
Willy's Eatery
Willy's is a Greek Restaraunt offering a fabulous Greek brunch in Anaheim. They have been serving delicious in the city since 1986 and have gained quite a name among the locals. Apart from this, tourists also love the food at this cafe.
This family-operated eatery brings inspiring flavors into your life through its authentic food. Besides, the interesting fact is that they use a century-old Greek recipe for Willy's famous chicken. Hence, you will not find this taste anywhere else. If you're looking for a great Greek brunch in Anaheim, Willy's Eatery is a must-visit. But don't stop there; check out our list of the top 16 best bars in Anaheim for a fun night out after your meal.
Mimosa's Kitchen and Bar
At Mimosa's, you will find a plethora of American and Cali brunch dishes that uplift your day. And they offer brunch only on weekends from 8 am to 3 pm.
Additionally, the menu has Florentine Benedict, Ahi Poke Toast, Denver Omelet, and much more. You must try the Denver Omelet made with ham, bell peppers, onion, Tillamook sharp cheddar cheese, and crimini mushrooms. Overall, the taste is fabulous.
Roscoe's House of Chicken and Waffles
They have an excellent staff who will make ease every part of your visit. Whether you need any help with the ordering or have a query, the team will be at your service throughout the stay. Also, it has some of the best chicken and waffles in the town. Using unique herbs and seasonings, they bring a distinct flavor that will impress your palate.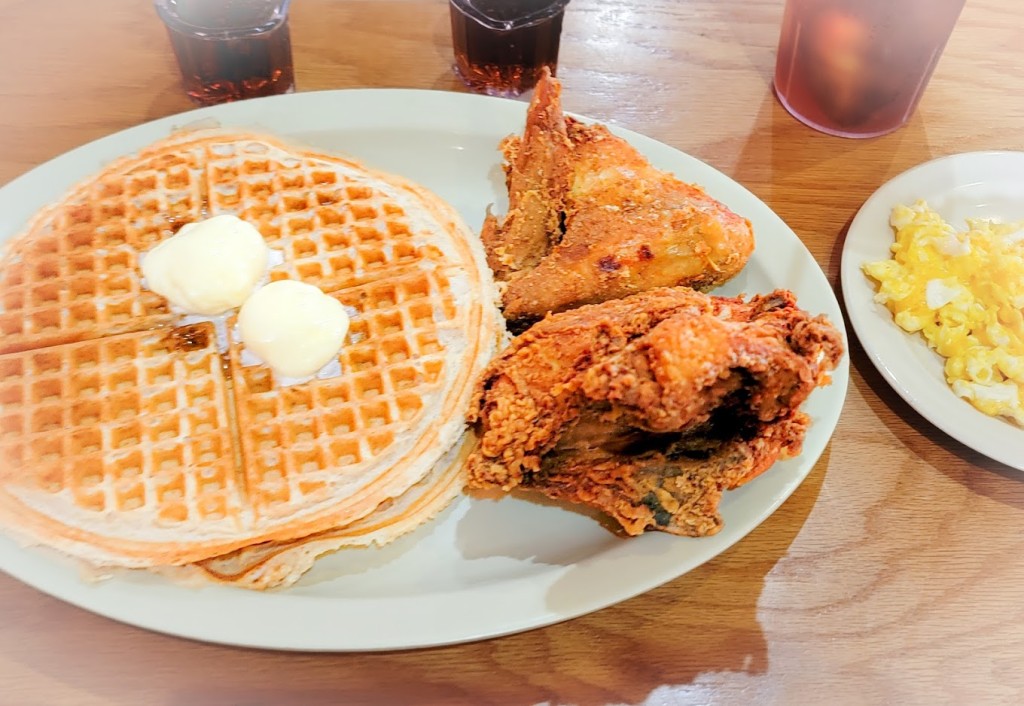 Also Read: Nightclubs you must visit when in Anaheim
Norms Restaurant
Norms offer a fantastic brunch in Anaheim with a large variety of options. Moreover, the serving portions are enormous to beat your yearning for tasty food.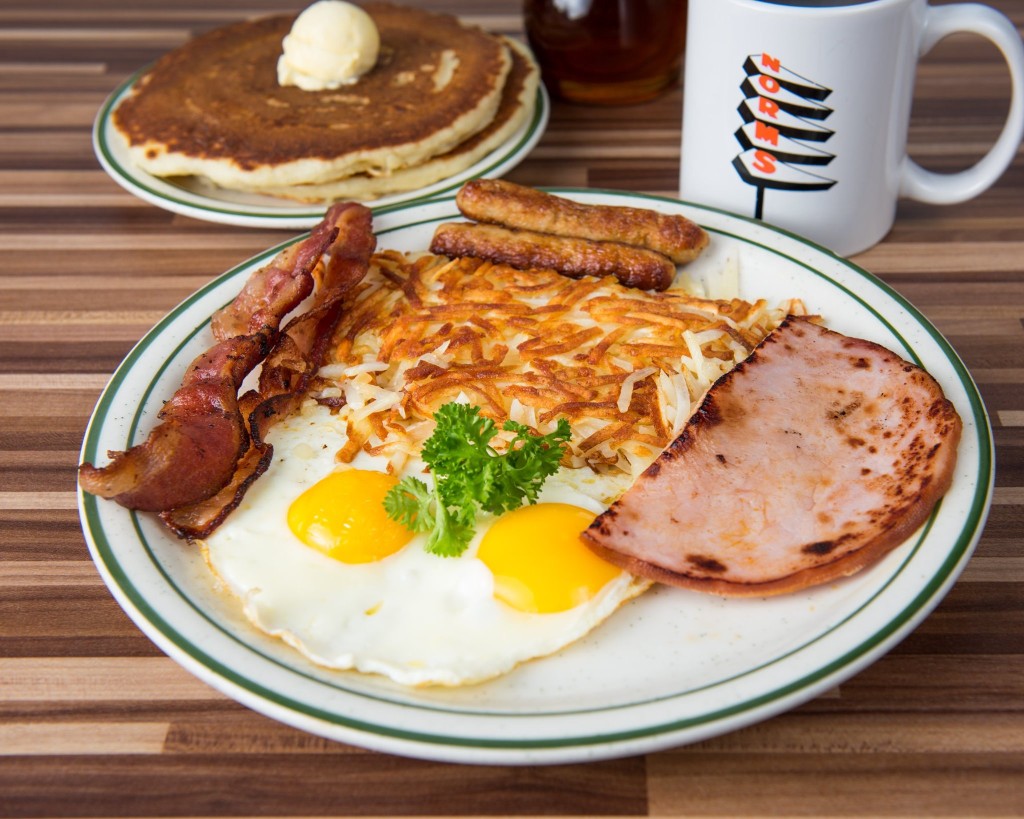 Further, the place is open 24/7, so you can stop here for brunch whenever you are free. The steaks are hand-cut, and every item on the menu is made from scratch. It ensures a consistent flow of flavor in your order. Also, they have delicious coffee.
Kimmi's Coffee Cup
They have a fantastic staff eager to serve you the best brunch in the city. They will carefully listen to your food instructions and try their all to meet your expectations.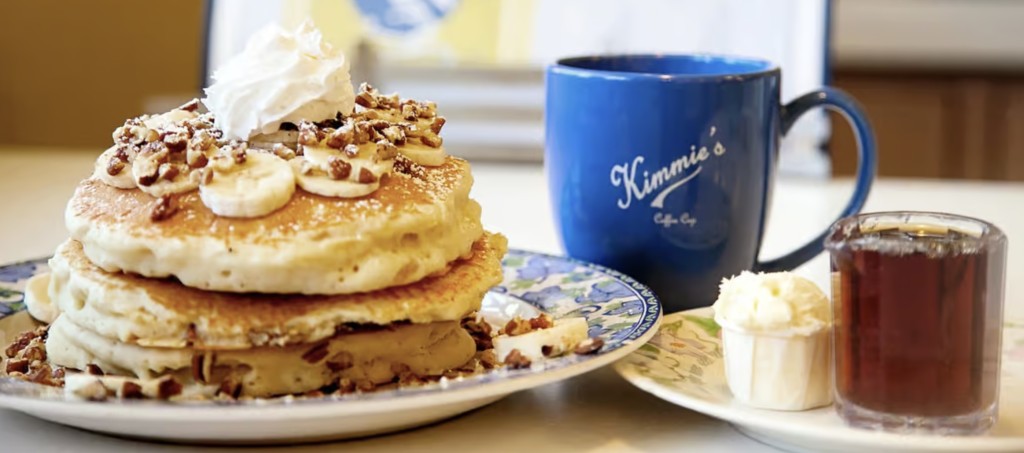 Moreover, Kimmi's offer large portions of food, enough for one person to fulfill their hunger pangs. Consequently, you will step out of this place with a happy stomach. Also, try the coffee since it is one of the specialties of this place. Also check out the 18 best Taco's in Anaheim.
Ruby's Diner
It is a clean diner with a spacious setting to enhance your brunch experience. You can travel back to the '40s with their retro theme and furniture. Plus, they only use fresh and natural ingredients for the meals so they can meet reasonable quality standards.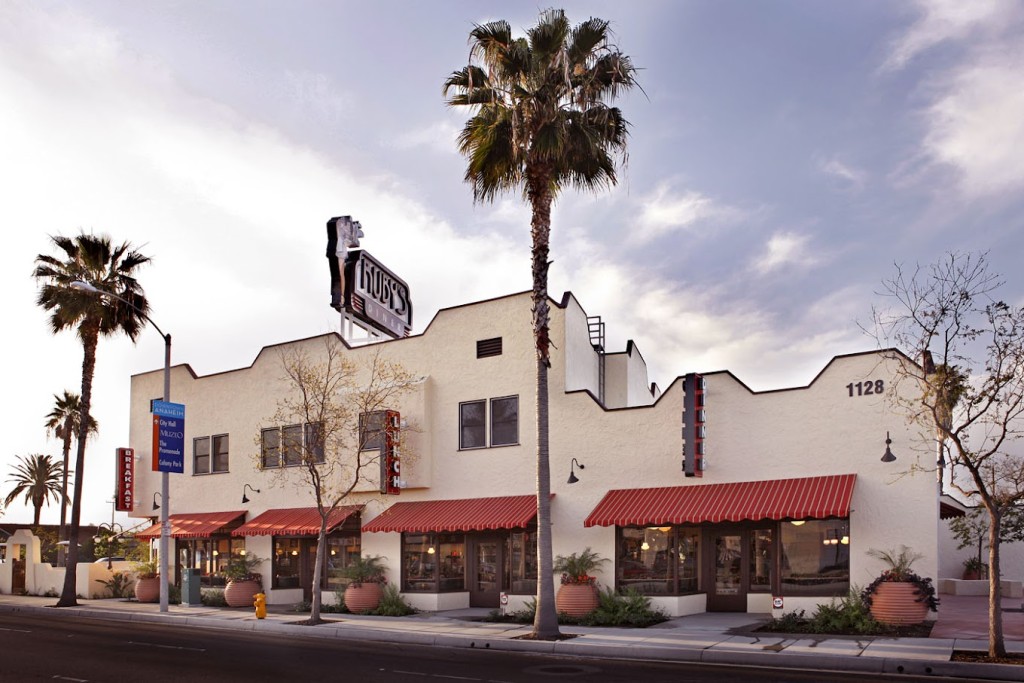 Takeaways
So, this is a wrap on our guide about the best brunch in Anaheim. All of these spots offer phenomenal customer service and food that tastes brilliant. Therefore, you will be mesmerized by the brunch and want to return to the restaurant again.
We hope the guide proved helpful for you in selecting a great brunch spot. Have a nice meal!