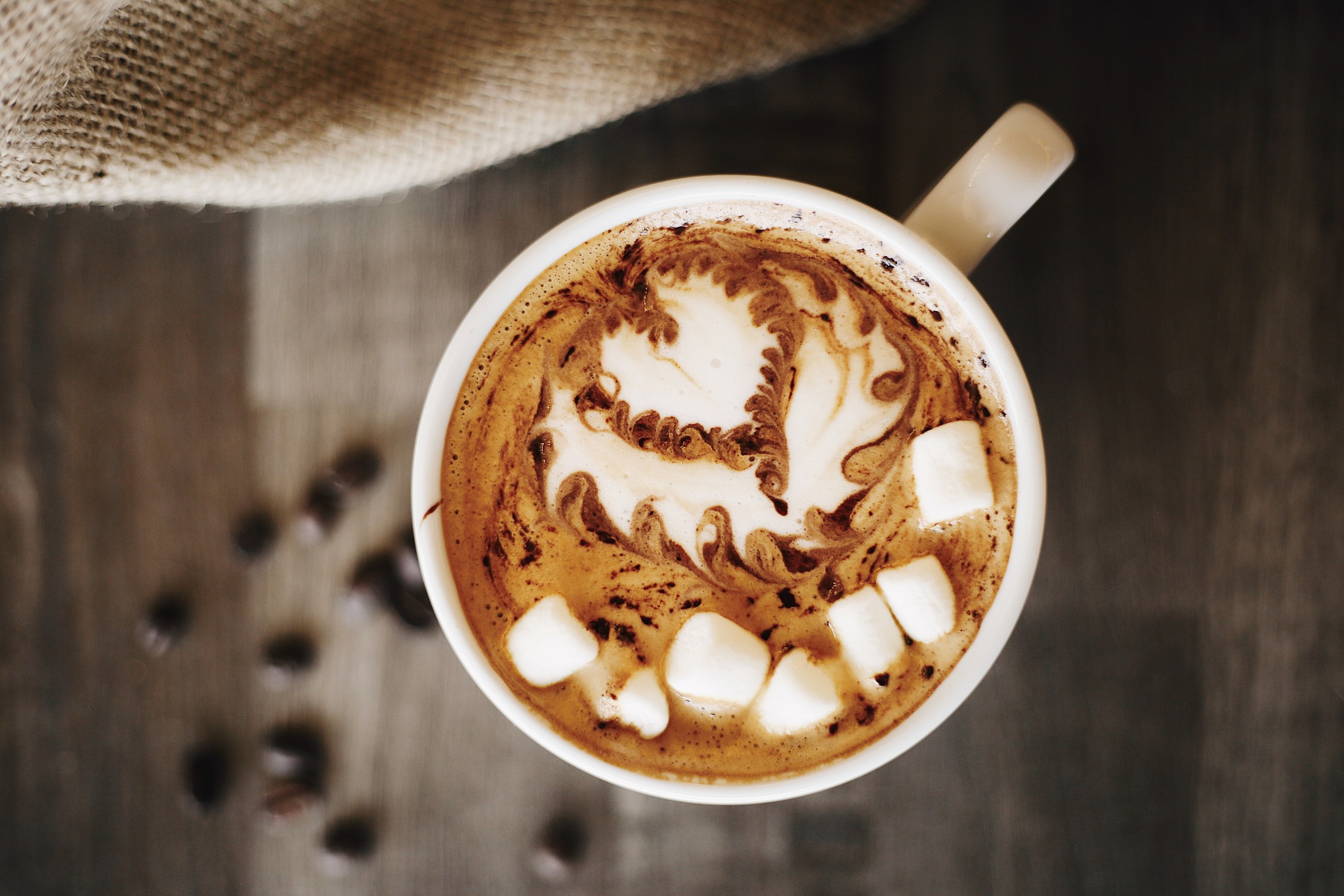 Whether you're here for a business meeting or came here to enjoy the weather of Anaheim, California, you'll need to know which are the best Anaheim coffee shops. To help you out, we have selected the best shops we think deliver the best coffee to their customers. In addition to great coffee, Anaheim also offers a wide variety of delicious cuisine options. Here are 7 top restaurants in Anaheim.
Best Coffee Shops In Anaheim
In this guide, we have reviewed the best coffee shops in Anaheim, which are ranked based on the level of tastiness and quality.
AllMyTea Cafe
First on our list is this AllMyTea Cafe. Many locals call it the best coffee shop in Anaheim, CA. The quality of the tea and coffee is the best here in Anaheim.
The menu is easy to follow and simple, having quality drinks that include rose milk, taro tea milk, boba tea milk, Hokkaido milk tea, matcha latte, and Thai milk, among others. All are perfectly prepared.
Moreover, It has a refreshing outside seating arrangement with a nice small garden having lots of flowers. All in all, this cafe is definitely worth a visit if you're in Anaheim.
Sunbliss Cafe
Sunbliss is a cute coffee shop that serves delicious coffee drinks in which you'll get mystic matcha, iced Japonia, iced toffee latte, cold mocha brew, and cold brew cloudy coconut, among others. The cold brew cloudy coconut is the favorite here as it is amazing and flavourful but not too strong.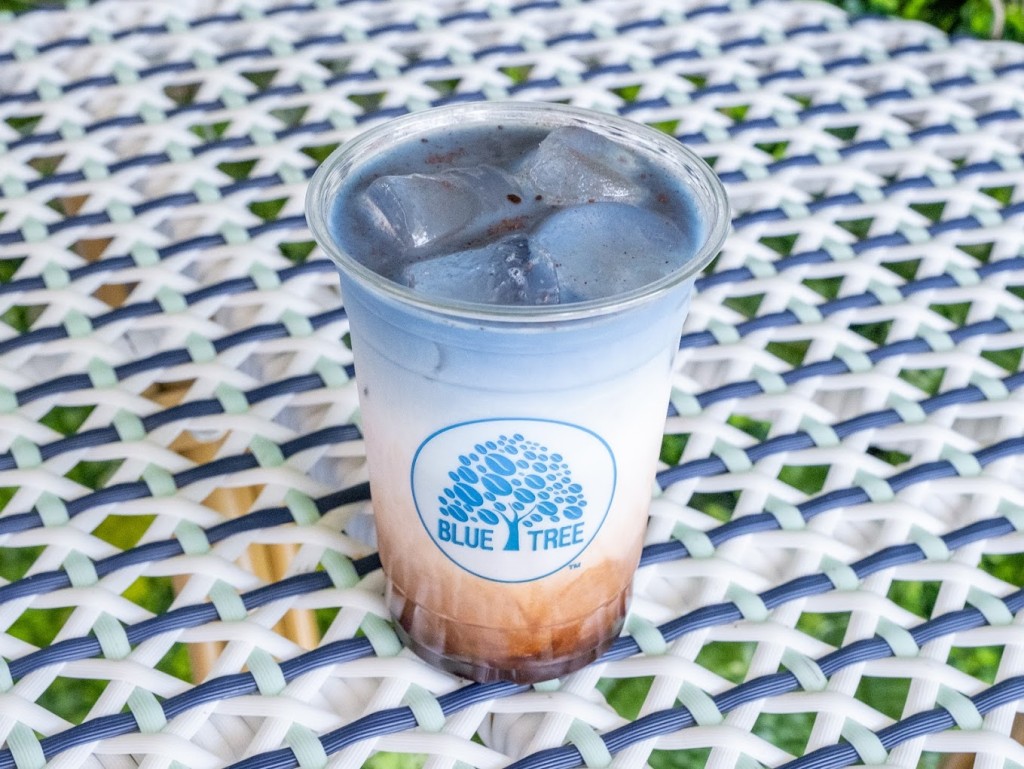 Tanya, the owner, will come to check on you again and again. If you have any issues with the menu, she will explain everything to you patiently. Besides, the ambiance here is nice and cozy. And, service is top class. Overall, it's a cute place to get tasty coffee drinks.
Thank You Coffee Anaheim
Next on our list of best Anaheim coffee shops is this shop that looks like a little store kinda place. It is covered by apartments as it's located in the apartment complex. Inside it, there's warm wood, nonergonomic tables and chairs, and a spacious layout that is bright and airy.
As for the drinks, it gets 10/10 as it includes Pandan blue milk, Spice latte, Butterfly pea pandan, and Welcome latte, with Hojita latte being the to-go drink for many here. In the end, you'll say thank you to Thank You Coffee because of its quality drinks.
And for those who love brews, don't forget to check out our list of the top 19 best breweries in Anaheim.
Requiem: Coffee, Tea, and Fantasy
Requiem is a cool little place with a gorgeous interior having anime video game vibes. Inside it, you'll find it very creative as it's a dimly light place with tree house seating.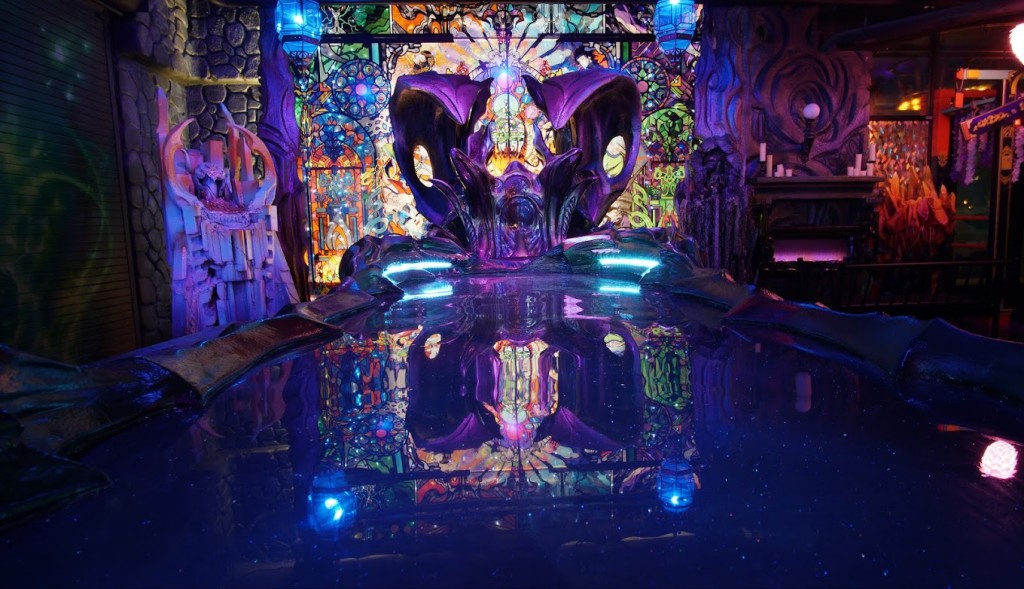 As for the drinks and food, they are of decent quality as they serve sandwiches, toast, and different drink types. The exceptional crew working here will serve you with smiles, warmth, and kindness. Besides, the ambiance is social and noisy. So, you'll find it difficult to study or get your work done.
The location is great, right next to other eateries in the town. Overall, you'll definitely like this place for its ambiance and cleanness.
Recommended Read: Nightclubs you must visit when in Anaheim
Kaffeine Alley
Kaffeine Alley is one of the best Anaheim coffee shops in the town. You'll be hooked by its interior concept, drink names, quotes on the cups, and lovely menu. The atmosphere is great, with indoor and outdoor seating that is not too loud, making it perfect for getting your work done.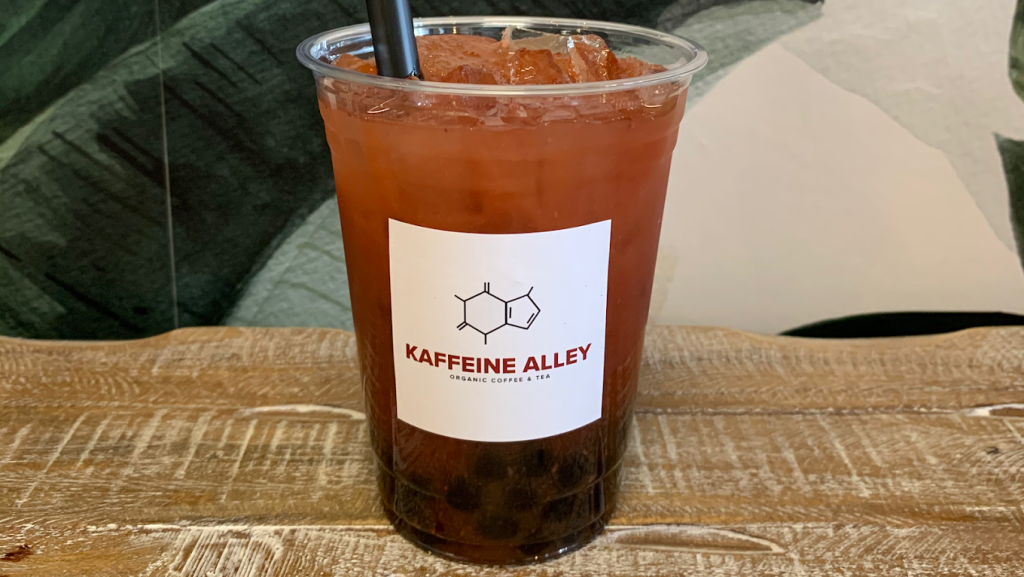 As for the drinks, they have a variety of options which include Hawaiian strawberry tea, fruity pebbles coffee, honey latte, and lavender latte. All their coffee and teas are awesome. As for the food, their sandwiches, brownies, and toasts are amazing. Hence, it's a great shop to visit.
Okayama Kobo Bakery & Cafe
Next on our list of Anaheim coffee shops is this Okayama Kobo Bakery. It's a half cafe and half bakery. It's a small place with lots of noise, so you can't wait here to study. As for the service, it's quick, but you'll have to wait in line to get your order. And for those with a sweet tooth, don't forget to check out our list of the 33 best donuts in Anaheim.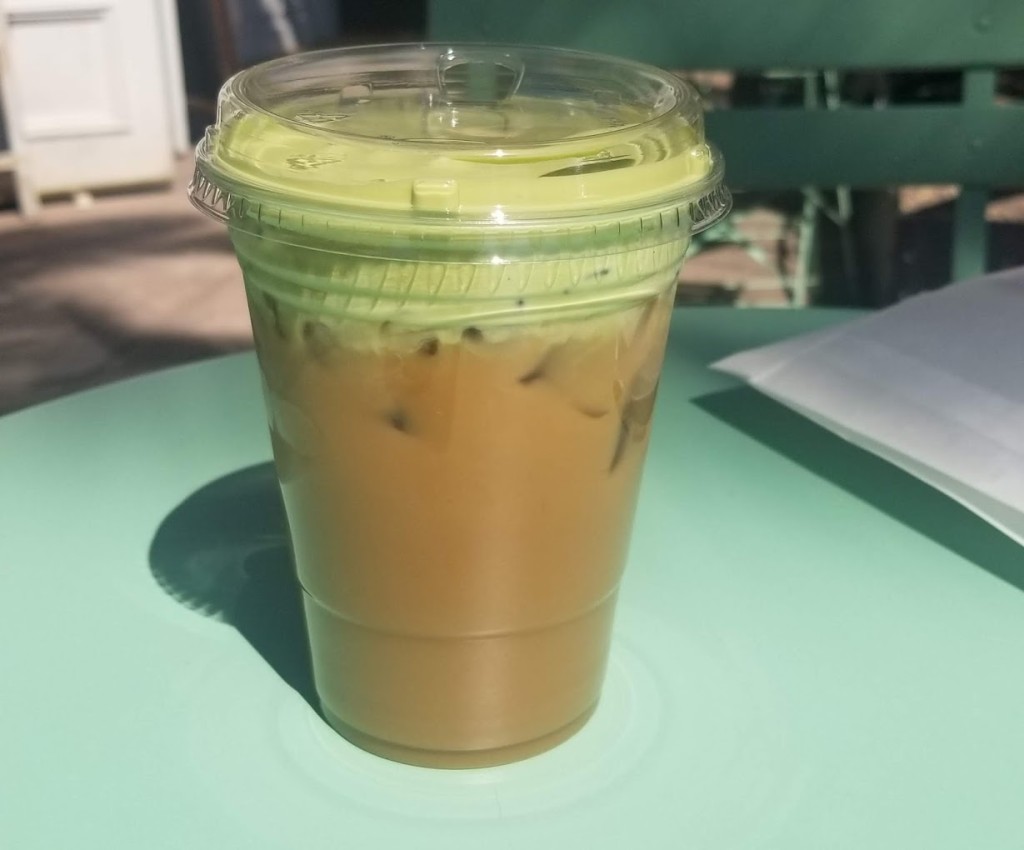 The drink selection is huge, with sea salt taro latte, matcha foam, and iced green tea latte, among many others. They also have great pastries, buns, and pieces of bread, all being light and fluffy and having the perfect texture.
Also, the bakery doesn't use any preservatives on its pieces of bread, giving them an original taste. The most favorite pieces of bread here are Matcha Mochi An-Pan, Chocolate Emoji, and Japanini. Overall, if you want to try some Japanese bakery items, then try this.
King Coffee USA
King Coffee is a great coffee spot located in Garden Walk mall. When you come near it, you will feel the smell of coffee from coffee beans.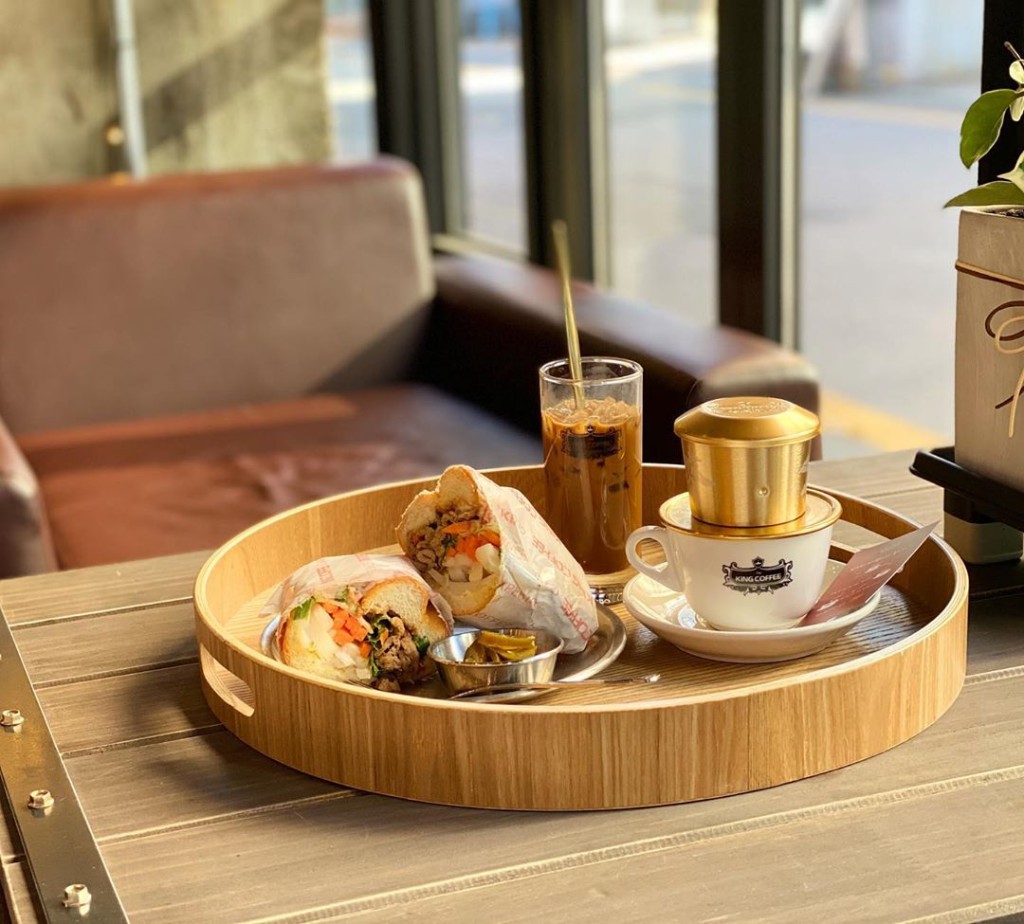 The ambiance in the shop is decent, with lots of space to sit and study. They also offer free wifi. Besides, the prices here are cheap as compared to other big brands.
The coffee variety includes Vietnamese coffee, egg coffee, ice coffee, hazelnut latte, caramel macchiato, and iced caramel latte, among others. The Vietnamese coffee here is the favorite of the locals. They also have smoothies, desserts, and ice creams too. All have decent taste. Overall, they might not serve the best coffee in Anaheim, but you'll like this place for its great ambiance.
Editor's Pick: Top 35 BEST Bakeries In Anaheim
LAMILL Coffee – Anaheim
Whether it's coffee, pastries, teas, or other food dishes, it doesn't matter in LAMILL Coffee shop because all are mind-blowing. This is one of the best Anaheim coffee shops that offer wonderful coffee varieties in the form of a regular vanilla latte, oat milk latte, Kyoto styles cold drip, and Japanese iced coffee, among others. All these varieties will surely wake you up.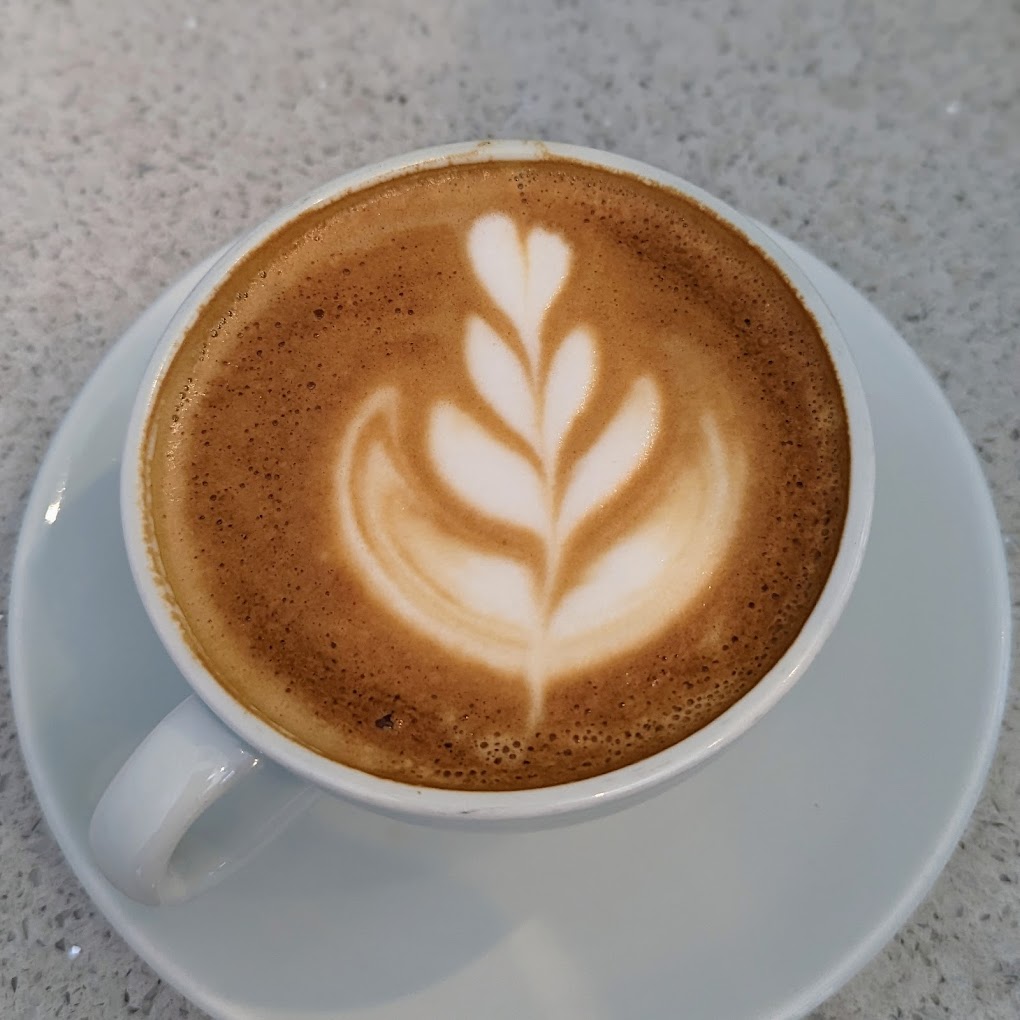 They also have different coffee bean variations that can be blended for customized orders. As for the food, they include Avocado toast, breakfast burritos, and chia seed pudding, among a few more. Inside it, it's covered by glass walls with sunlight penetrating inside it. So, the decor is calming and relaxing. Besides, the service is quick, and parking is decent as it's located in Angel stadium.
Azules Coffee, Churros, Creamery
Azules Coffee is an amazing place for spending time with family and friends. This shop specializes in making Hispanic-inspired coffee, vegan ice creams, and desserts. Moreover, the decor, artwork, and setup are themed toward Hispanic culture.
The owner and the staff put a lot of effort into making the drinks tasty. Overall, it has a friendly staff, a clean location, and a cozy atmosphere.
Here are 35 of the best vegan restaurants to check out.
Tierra Mia Coffee Drive Thru
Each time you visit Tierra Coffee, you'll only get positive vibes as it has a beautiful interior. Besides, you'll also like that it has a drive-thru. Moreover, the parking is here good but has a narrow entrance and exit passage. As for the coffees, from horchata and chocolate Mexicano to marzipan and others, all the coffee favors are consistent. Overall, it's a very well-managed shop with plenty of stock and if you're looking for a sweet treat, Anaheim has plenty of options for you. Here are 15 of the best ice cream shops to check.
The Coffee Bean & Tea Leaf
Coffee Bean is another wonderful spot on the list of Anaheim coffee shops to try different coffee and tea flavors, as they include hot tea, matcha iced tea, and passion ice tea. All the flavors are consistent and smooth. Plus, they also have matcha smoothies as well.
Moreover, the barista is very quick in making your order. They have good inside seating to accommodate a large number of customers. Overall, the place is clean and tidy. If you're looking for a savory ramen dish, Anaheim has plenty of options for you. Here are 14 of the best ramen restaurants to check out.
Starbucks
This is another coffee shop on the list of Anaheim coffee shops. You'll be served strong and flavourful coffee flavors here. The most popular drinks include vanilla latte, cafe mocha, and caramel macchiato, among others. All are delicious.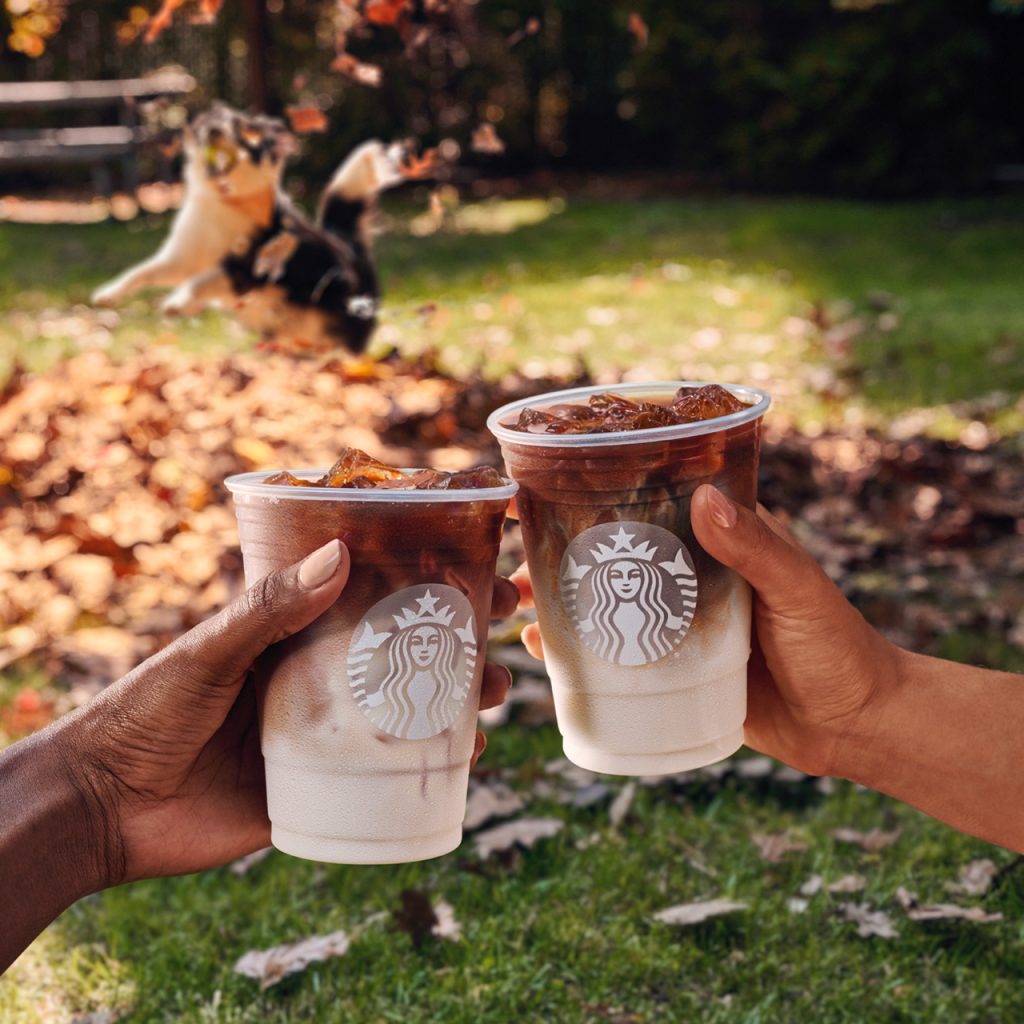 As for the customer service, it's amazing. You'll love the staff's energy and friendliness. Plus, it's a very clean place, the lobby, the counter, and the bathrooms all are super clean and tidy. But, it's smaller than other Starbucks in Orange County, so it is not a place for studying or getting your office work done, but good for a quick chit-chat.
Sugarbuzz
Sugarbuzz is amazing, with lots of unique coffee, tea, cookies, and shake flavors. They also serve 3-layered cakes, sundaes, and ice cream treats. As for the quantity, they serve huge portions. And quality-wise, it's amazing. Inside it, you'll get a fun atmosphere with friendly staff and a clean interior. Overall, if you like tasty and sweet food items, then visit this place.
Specials: cakes, shakes, coffee, teas, and cookies.
Contact: (714) 941-9059 Address: 6386 E Santa Ana Canyon Rd Anaheim, CA 92807. (Get Directions)
Country Family Cafe
Country Family Cafe is also an excellent cafe on the list of Anaheim coffee shops. This is a hidden gem as it's hidden behind a small plaza. It's an old-fashioned type of place, giving you good feelings as it's a family-owned place. The food here is not fully spicy but decently tasty.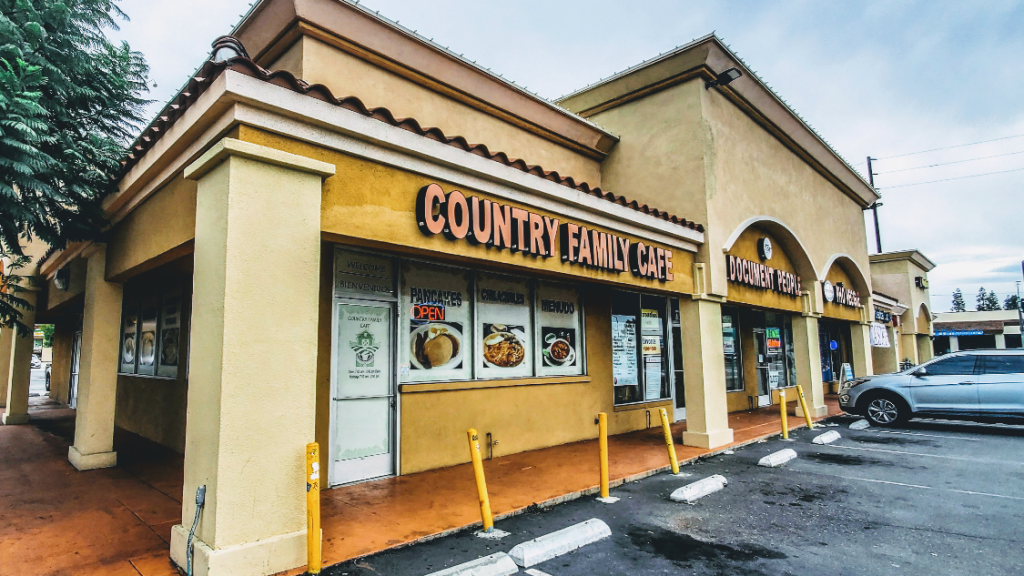 And the great thing is that their food gives you a homemade feel. Besides, it has front and back parking, so you can easily park your vehicle. Overall, you'll like this place for its lovely food and good drinks variety.
7 Leaves Cafe
7 Leaves Cafe is the usual go-to cafe for the locals here in Anaheim. It offers a variety of tea and coffee options, including mung bean milk tea, house coffee, boba tea, strawberry hibiscus tea, jasmine milk tea, and sunset passion, among others. Moreover, the quantity and quality of the drinks are great. A regular drink is as big as a large size drink. They also have a reward program in which you can sign up for discounts. It also has a drive-thru which makes it very convenient.
Suggested Reading: BEST Anaheim Indian Restaurants You Must Visit In 2022
This is it. These are some of the best Anaheim coffee shops from which you should have at least one if you're here in Anaheim.