Ramen is a Japanese Noodle dish made of delicious broth, spices, and noodles. Plus, you can add your favorite toppings from various meat and vegetable options to create customized ramen. Also, if you love cheese, add a slice on top of it. When it comes to ramen, the more ingredients, the better it tastes. So, please do not be shy about experimenting with it until you come up with the perfect bowl.
However, you can also head outdoors if unsure how to bring in the right flavors at home. Therefore, this guide to the best ramen in Anaheim will surely help you. Also, check out our guide for the best ramen spots in Miami and Virginia Beach.
These ramen restaurants will take you by surprise. They are very generous with the food portions so that you are satisfied to the maximum. In addition, all the ramen places we will talk about have one thing in common: they offer an excellent variety of food. So, hold on to your seat, and let's head on to learn about them.
NoName Ramen
Let's start with the top-rated ramen restaurant in Anaheim. Though it has a unique name, it is home to some of the tastiest ramen you can get your hands on. The broth is delicious, and you will want to finish it till the last sip.
Apart from that, the toppings complement the noodles and broth well. Furthermore, there is a beautiful interior to spark your interest in aesthetics.
Rollin Ramen
You will find many ramen options here, such as Tonkotsu, Seafood Ramen, Chicken Ramen, and more. Thus, you can choose your favorite one.
Moreover, Rollin Ramen is a gorgeous restaurant with a colorful and cool interior to uplift your mood. The seating is decent, though it may not be enough for large parties. Besides, you can see the menu on one of the walls.
Ramen Mura
Stop by this eatery if you are tasty and craving Ramen. The unique selling point of Ramen Mura is that the chefs carefully prepare and season the ramen broth. Consequently, it is not very liquid nor too thick in texture. Also, the noodles are boiled to perfection so you can smoothly slurp them.
Olligo Grill
You will love your pick as soon as you step into the eatery. It has an extensive selection of Japanese and Korean cuisines. Also, each dish is true to its origin with top-notch flavors. Moreover, they serve ramen in small pots to keep it hot.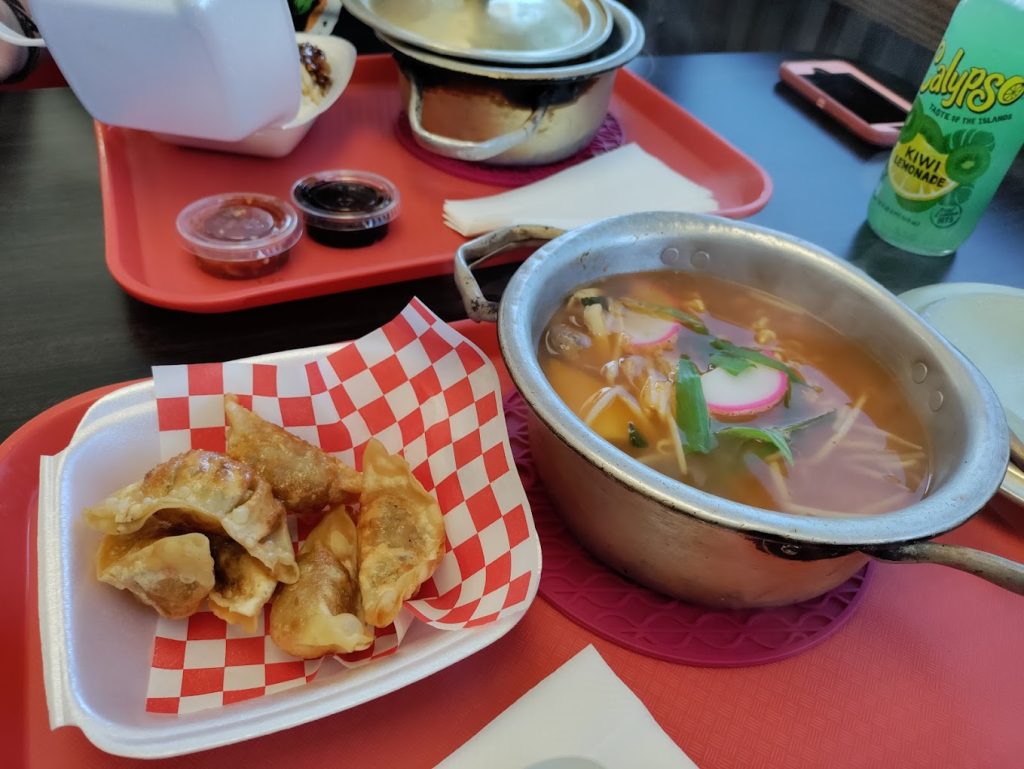 Kaiba Japanese Ramen, Sushi & Grill
At Kaiba Japenese Ramen, you will encounter flavorsome ramen bowls to revamp your memories of deliciousness. And the quantity is fantastic, so you do not feel hungry till the next meal. On the other hand, it can comfortably cater to large groups. If you're craving a different type of cuisine, check out 7 Restaurants in Anaheim for a Variety of Cuisine.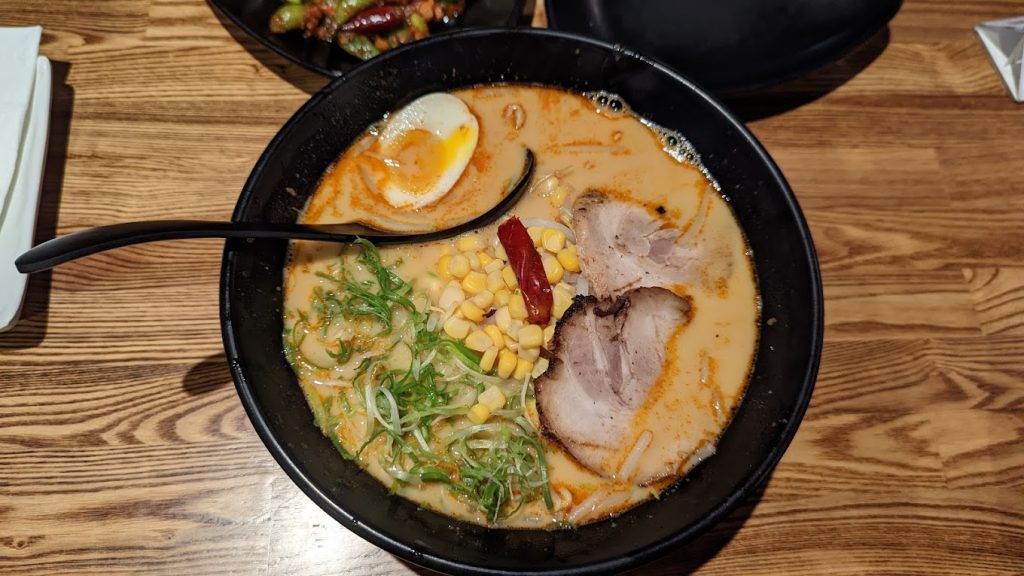 Big Bowl
While you are here, do not miss out on the seafood ramen. They add a good amount of vegetables and meat to the bowl to make every bite special.
Additionally, the food will be a treat for you if you love spices. If you prefer mild spices, you can request the staff accordingly.
Orange Roll & Sushi
It is an Asian fusion restaurant that adds a unique flair to traditional Japanese dishes. Hence, you will love the combination. Moreover, you will get a table immediately, and there are usually no long waiting queues.
Ramen Hajime Anaheim
This place offers delicious Japanese ramen that will meet all your taste standards. Order the Ultra Spicy Ramen if you love super-spicy food. It not only contains spices but is rich in flavor as well.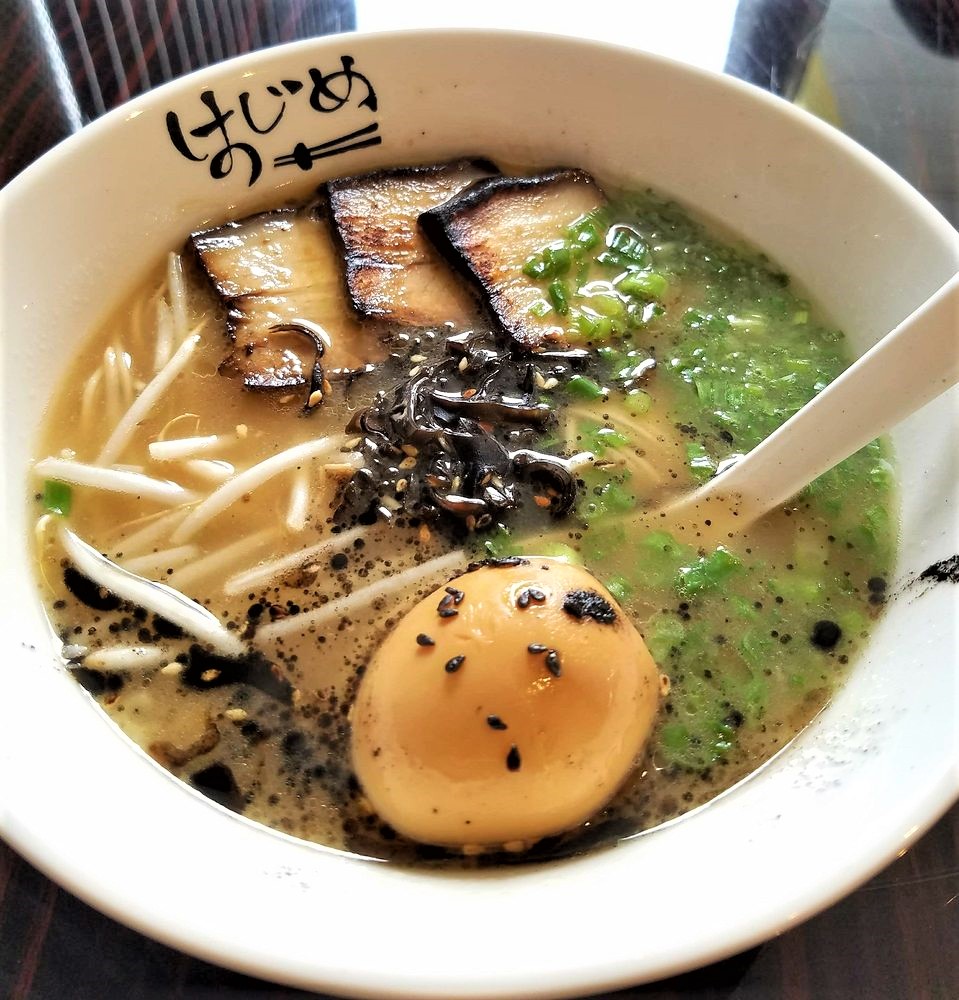 Further, the Honey Miso Ramen is a unique addition to their menu. The bowl is crafted with the right balance of sweet honey and savory ramen to appeal to your tastebuds. The food variety is exceptional at Ramen Hajime.
Shin-Sen-Gumi 2GO – Anaheim
Next, we have this excellent pick for you. It opens daily at 11 am. Hence you can go here for late breakfast or lunch as well.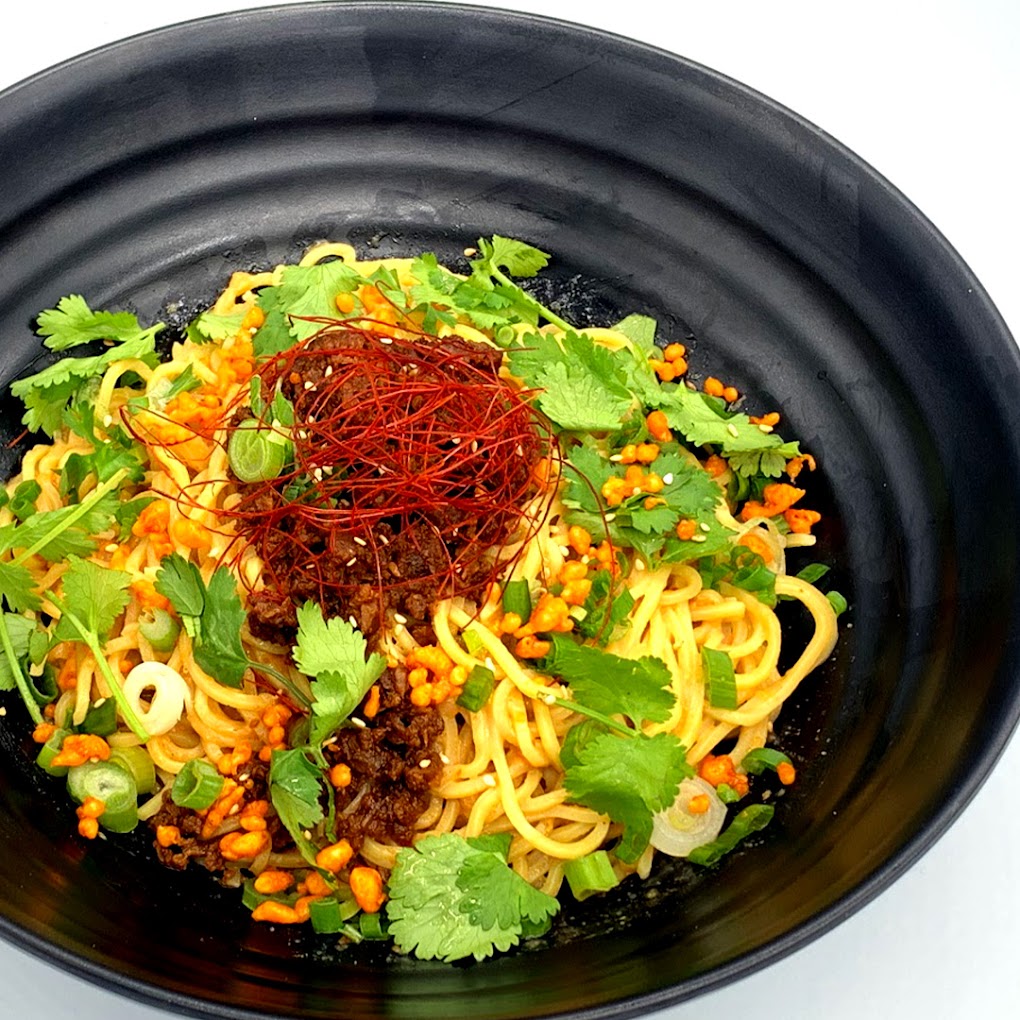 At Shin Sen Gumi, you must try the Hakata and Tonkotsu Ramens. These taste exceptionally brilliant with creamy and rich broth. Besides, the meat is cooked to perfect levels to bring out the flavors and the right texture. Overall, you will love the ramen bowls.
Orange Tei
Orange Tei is among the top ramen restaurants in Anaheim that are always ready to welcome you with open arms. You will encounter premium ramen flavors that will be a delight to your palate. And the sides make the dish even more delicious. Though, Orange Tei can get crowded during busy hours.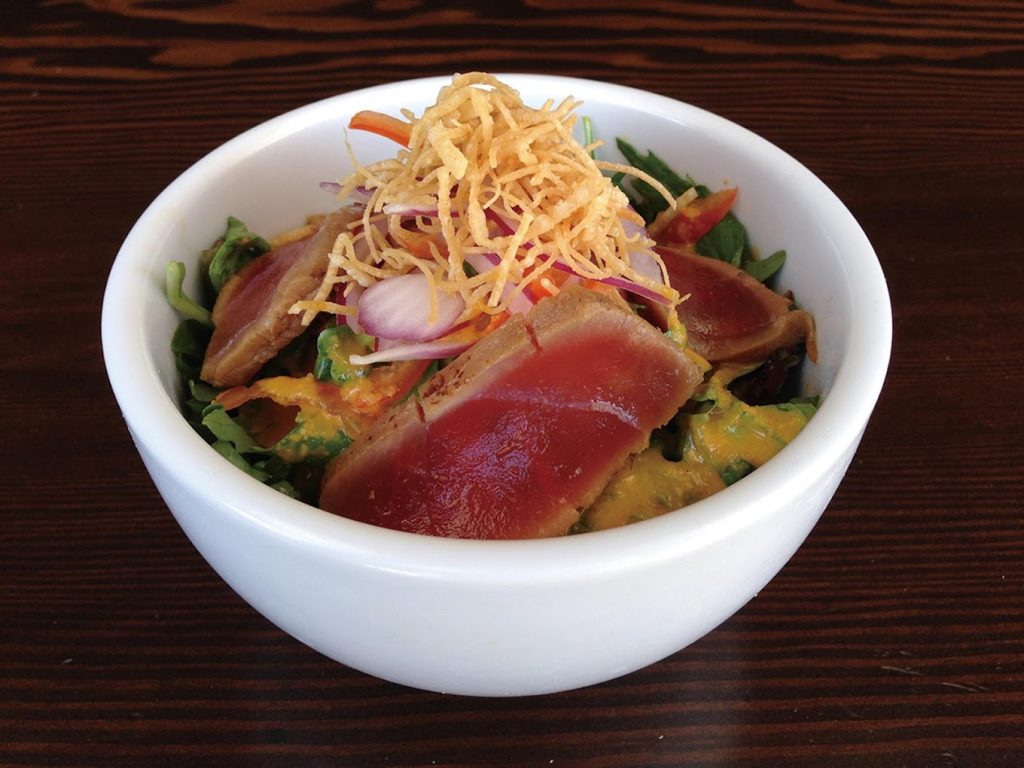 Recommended Read: BEST Anaheim Coffee Shops [Top 38]
Other places you may also like
Well, all the places mentioned above are beyond amazing. You may also find the following places appealing.
Zabon Ramen
Zabon ramen will surely be a treat for your tastebuds. They deliver uniqueness in their richly flavored soup made using bone broth. Moreover, they let you have your favorite toppings in any ramen, and that too in plentiful quantities. And if you're also looking for a great beer to pair with your ramen, check out the best breweries in Anaheim.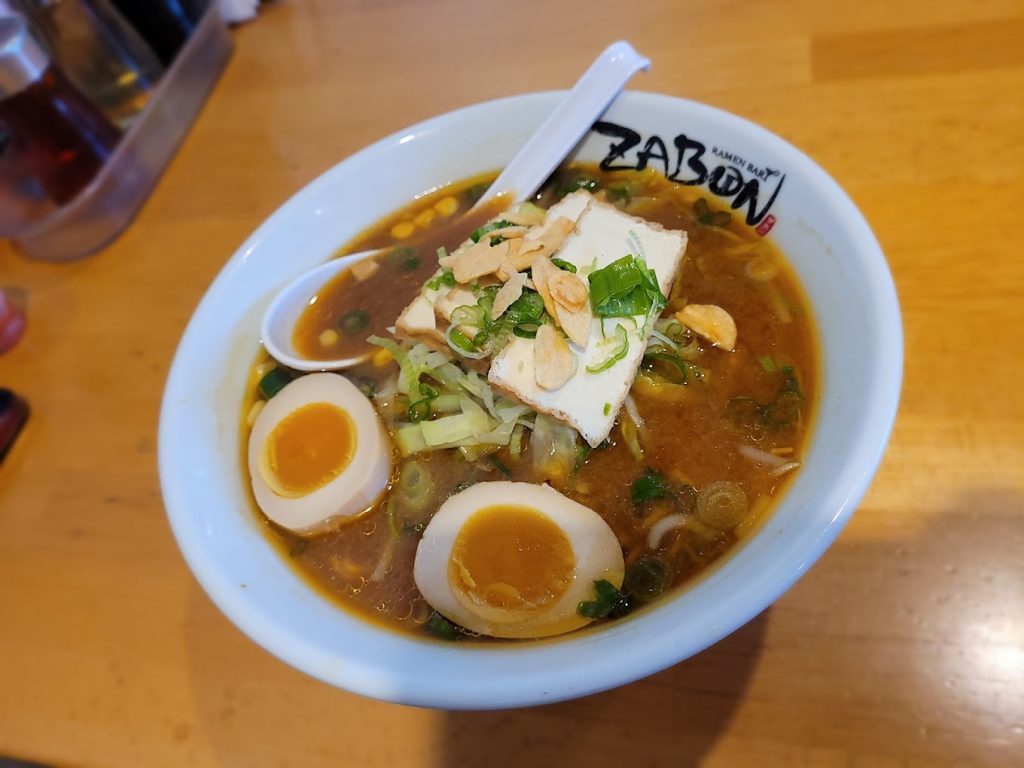 Kopan Sushi And Ramen
Lastly, we have this place on our compilation. Kopan Sushi and Ramen would be a fantastic place to hang out with your family and friends.
If you are a vegetarian, there are many options for you to begin with. Other than that, Kopan also has flavorful sushis if you are not in the mood for ramen.
Gomen
You would not have expected ramen to taste this delicious before coming here. It is an excellent food place to visit with your family. You and your guests will love the incredible burst of flavors.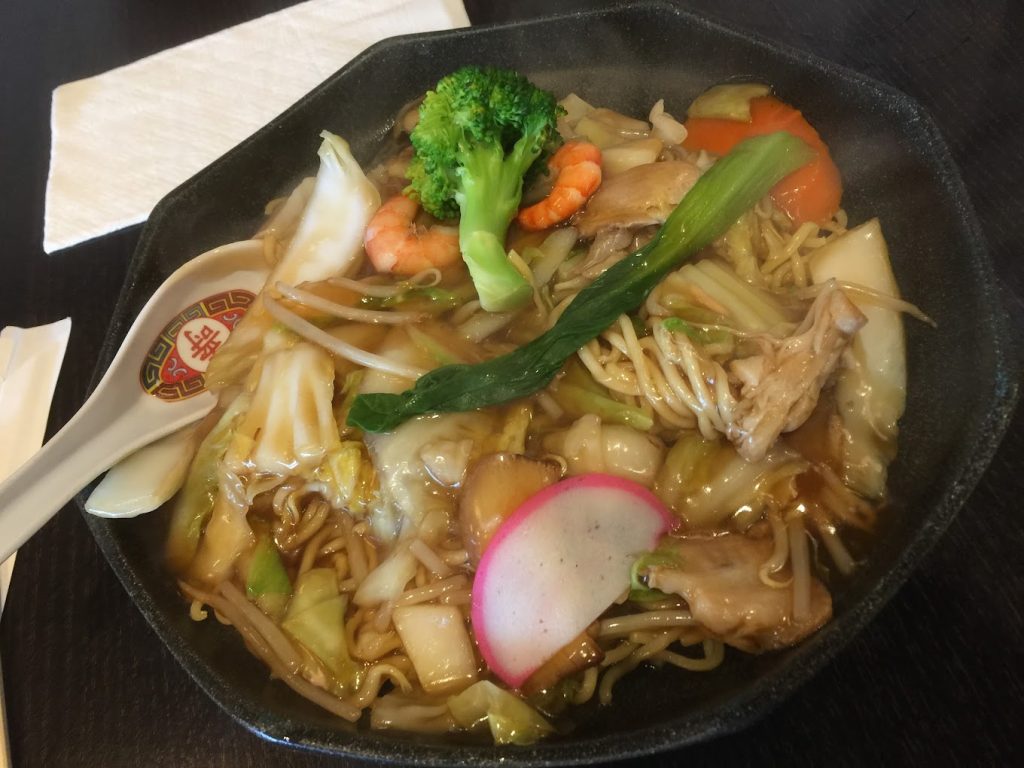 On the other hand, Gomen is closed for service on Mondays and Tuesdays. However, you can go here any other day after 11: 30 am. The team strives to bring you authentic Japanese flavors.
Editor's Pick: The BEST Pizza In Anaheim In 2022 For You To Try
Takeaways
That's all for the most delicious ramen in Anaheim. Regardless of your final choice, you will have a highly satisfactory experience in all the restaurants above.
These ramen spots are famous for a reason: they never compromise on the taste and quality of their food. Hence, you can devour yourself entirely into your favorite dish.