Miami, commonly known as the Magic City, is widely famous for its immaculate beaches, active nightlife, and luxe lifestyle. People love to visit it on their US trips because of its warm weather and beautiful skyline. If you are going to spend the next few days in Miami and are a ramen lover, there is no need to worry because, despite its hot weather, certain places in the city serve the best ramen in Miami. Also, check out the best ramen spots in Anaheim and Virginia Beach.
Best Ramen in Miami
Ramen is not just noodles and some eggs or sauces. It's a feeling. It's comfort food for many people. People love eating noodles, whether movie night, breakup night, or lazy night. In Miami, people think there won't be any places selling them due to its hot weather. But guess what? They are wrong.
Ichimi
If you are looking for the best ramen place in Miami in the city, then Ichimi is the ideal match for you. This restaurant has been dedicated to serving authentic Japanese food to its customers.
Whenever you decide to visit this place, their food will be excellent. Ramen is hot, perfectly good, having the ideal spice and broth thickness. You will have your life's yummiest and most authentic ramen. They have up to nine kinds of ramen to choose from. From vegetarian to curry and dandals, you can go for what you like the best.
And the best part? This eatery is always open. By always we mean that no pandemic affects it. They are dedicated to serving a hot bowl of ramen to their customers despite any issues. If you have more than six people going. make sure to reserve your table as this place is quite jam-packed.
Address: 118 Buena Vista Blvd, Miami, FL 33127
Specialties: Ichimi Ramen, Spicy Miso Ramen, Pork Belly 3 Pcs
Hachidori Ramen Bar
Hachidori Ramen Bar offers both indoor and outdoor seating options. So, if you want to have a mouth-watering warm bowl of ramen at some lane in Miami, this is where you should go.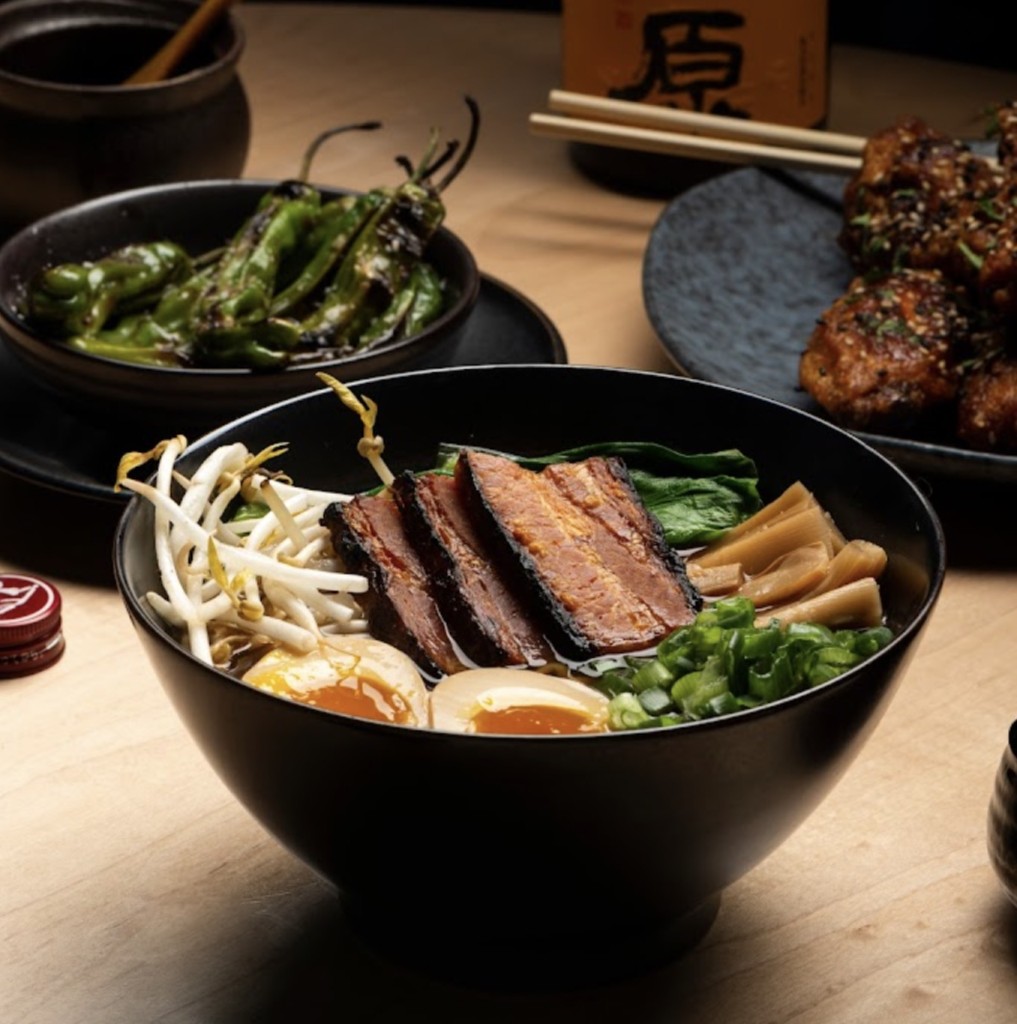 This place is originally inspired by Tokyo's dining scenes and is devoted to serving flavorsome yet ingenious dishes to their customer. It would be safe to say that they have good ramen in Miami. They have a total of five ramen on the menu and you can add whatever you want and how much you want from the add-ons.
And you know what? They also serve non-alcoholic drinks. So if you avoid alcohol but are craving some shots then just visit this place.
Address: 8222 NE 2nd Ave Miami, FL 33138
Specialties: Og Ramen, Shrooms Ramen, Tantanmen.
Momi Ramen
This is an ideal place for you if you are looking for some fresh homemade ramen options in Miami. Momi Ramen owners make it daily and are among the few places in the city that do so.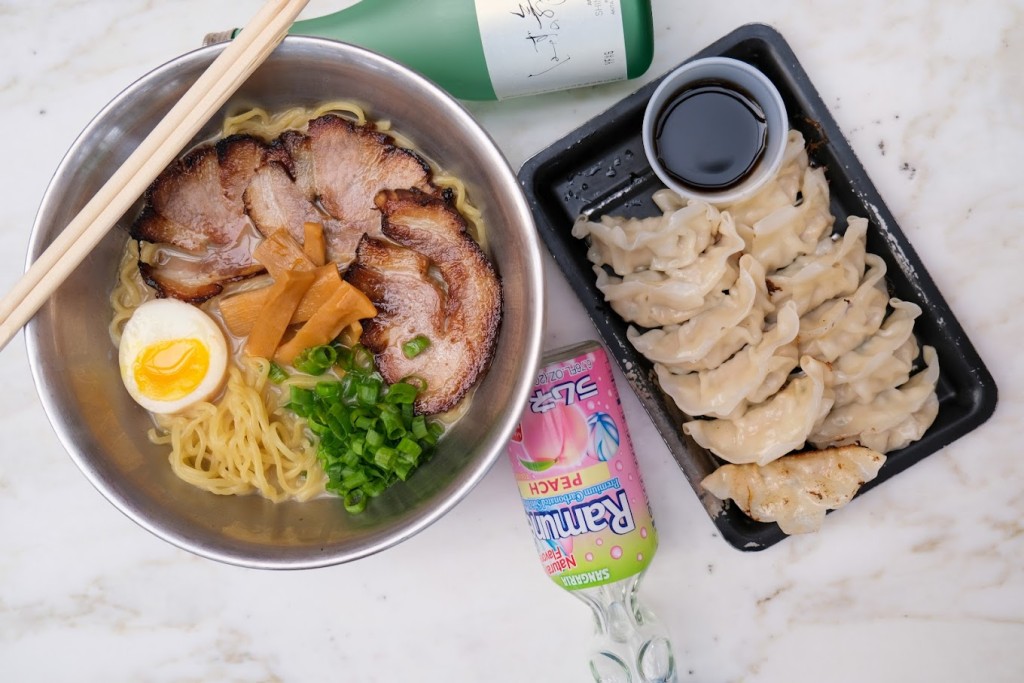 This is one of the best ramen place in Miami serving ht and fresh ramen noodles every day. Their menu has a wide range of options and features some vegetarian ones too. The indoor is a very cozy yet class place and the staff will make you feel at home. The food is exceptional and the vibe is great.
Also, it's a little costly but it is worth it. They have the most authentic ramen and Korean food that will keep you in awe for many days.
Address: 5 SW 11th St Miami, FL 33130.
Specialties: Pork Belly Ramen, Oxtail Ramen, Japanese Ramen.
Good Chef Restaurant
This eatery is kid-friendly and has the best ramen in Miami. If you are in a hurry but want to eat a nicely cooked bowl of ramen, just go to Good Chef Restaurant, grab some ramen and go.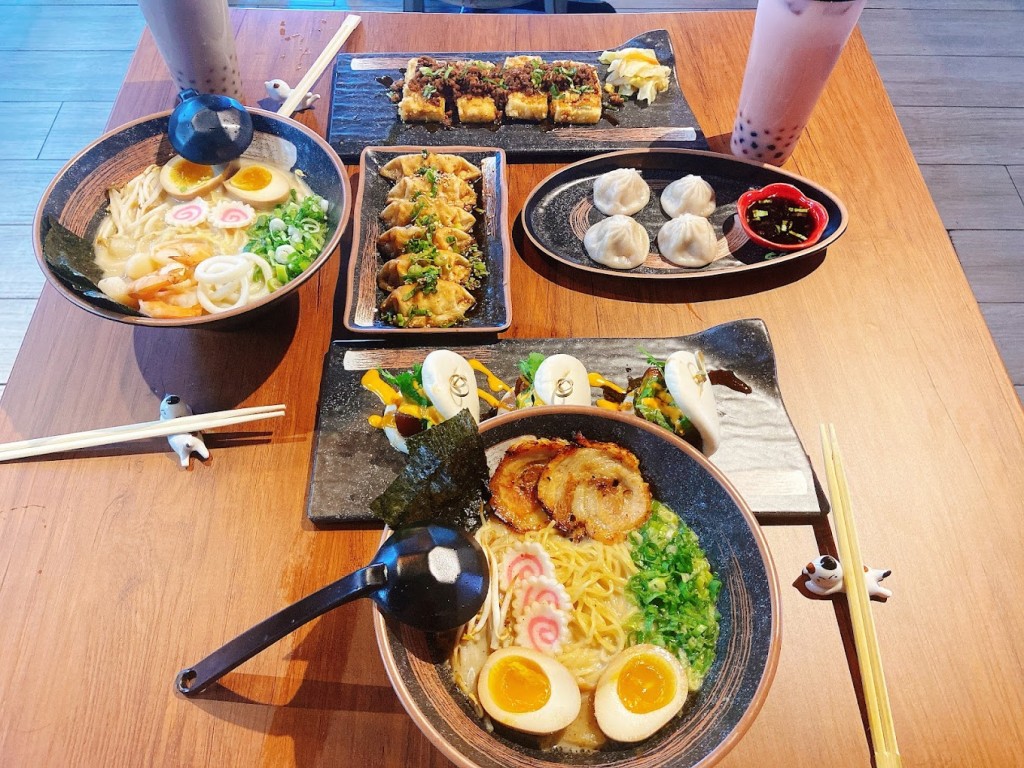 Their menu has various ramen noodle soups and dry noodles. You can opt for what you are craving. The food is delicious and the atmosphere is very calm. Although they serve almost every type of Asian food, they are widely known for the ramen they have. Offering vegan options of food, they are doing everything to make their customers feel at home.
This place is also accessible to wheelchairs and the waiters are very amiable. You can use credit cards to pay or can also go for Android Pay or Apple Pay. Also, don't forget to wear masks when you go there. It is open from 11;30 am till 10 pm. You can also order online through their website.
Address: 113 S W 107th Ave Miami, FL 33174.
Specialties: Tonkotsu Ramen, Spicy Miso Ramen, Beef Noodle Soup, Pad Thai.
Baby Jane
A cocktail bar and a ramen eatery together? What could be better than this? Baby Jane is a hipster and trendy ramen spot in Miami.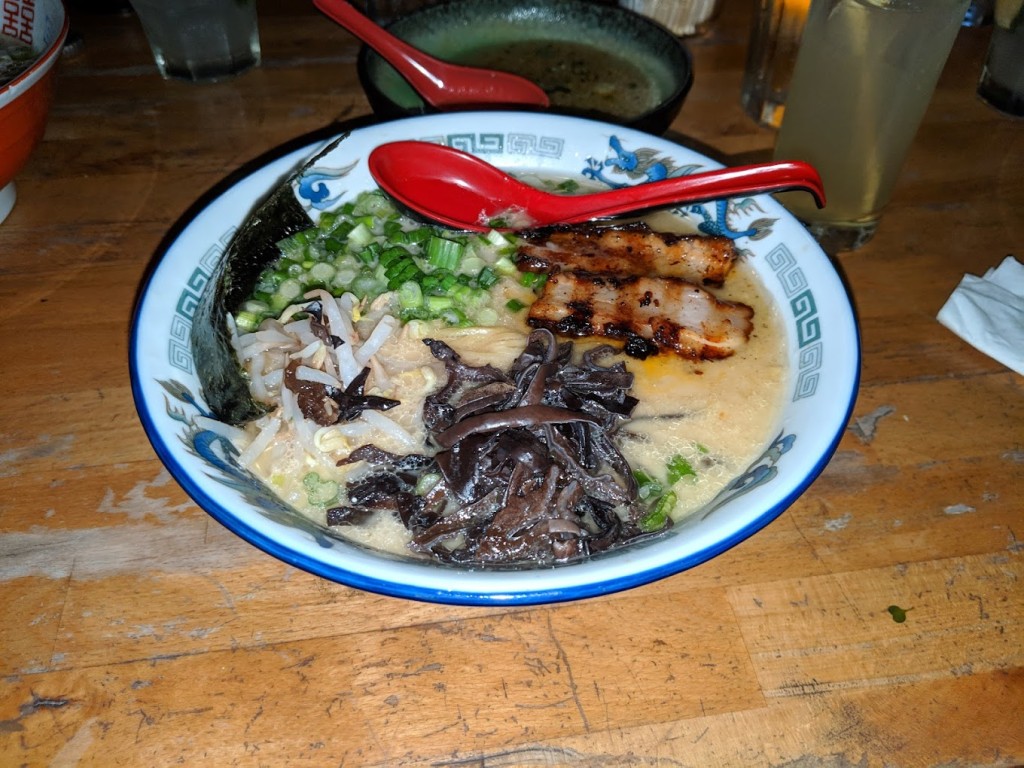 This place has an amazing vibe and a classy atmosphere. It has a full bar that serves distinct fusion cocktails and a menu that mainly consists of ramen, buns, and fried rice. Everything is appetizing and full of flavors. About the ramen, they are said to have one of the best ramens in Miami Beach. You can choose from many options on the menu, but their Pork one is said to be a very good meal.
A little party after the meal does not harm anyone. and that's what the owners of Baby Jane believe in. Having a fully functional bar serving the right wines and beers, they are always very welcoming and pleasant.
Address: 500 Brickell Ave Ste 105E Miami, FL 33131.
Specialties: Tonkotsu Ramen, Pork buns, Shiro Shoyu Ramen.
Moshi Moshi
Sushi is very mainstream now and numerous places are selling it. If you want to have sushi but also wanna taste ramen noodles in Miami, Moshi Moshi is the place to go.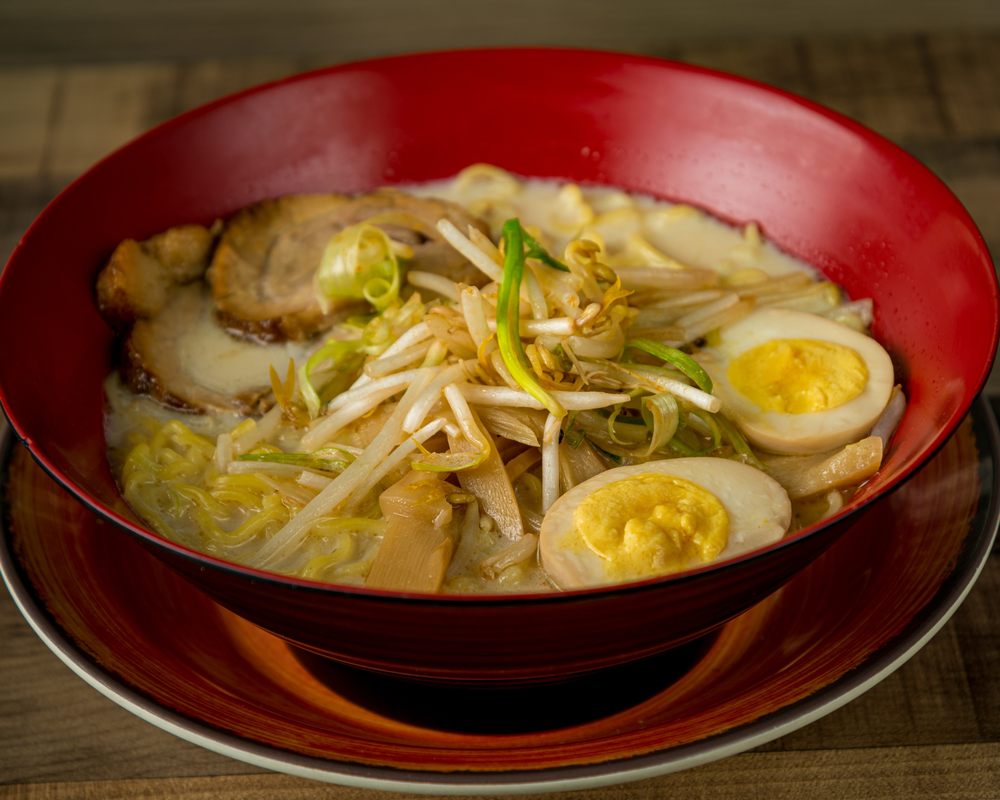 It is a casual place with various vegan food items and is also amazing for kids. There is tv to keep you entertained and free wifi too. Talking about the food is mind-blowing. From sushi to ramen, everything has the original Japanese taste and is served in less than fifteen minutes.
Take your kids there and let them have the ramen. They will surely love it and want more of it.
Address: 7232 Biscayne Blvd Miami, FL 33138.
Specialties: Pork Ramen, Udon noodles Soup, Miso Ramen, Moshi Moshi Roll.
InRamen
This place has a Miami metropolitan concept infused with old Asian culture and skills and is excellent for both residents and tourists to enjoy. Their needles are different from other restaurants and are indeed very delicious.
InRamen is the first of its type in South Miami, serving Handmade Ramen on every plate. Their open-concept kitchen enables customers to witness the full procedure, from mixing the dough to extending then cooking it. You can never go wrong with a plate of freshly made and cooked ramen having the perfect broth and flavors.
If you're looking for the best ramen in Miami, InRamen is the place for you. The place has a classy vibe with normal noise and also is vegan friendly. You can also have a drink after the main course.
Address: 5829 SW 73rd St Ste 5B South Miami, FL 33143
Specialties: Pork Belly Ramen, Mushroom Ramen, Chashu Ramen.
Shokudo
Why not try one of the seven best beaches in Destin, Florida, and let the sound of the tides soothe your mind? After a day of sun, sand, and waves, come to Shokudo to enjoy some of the best Asian street food and comfort food that Miami has to offer.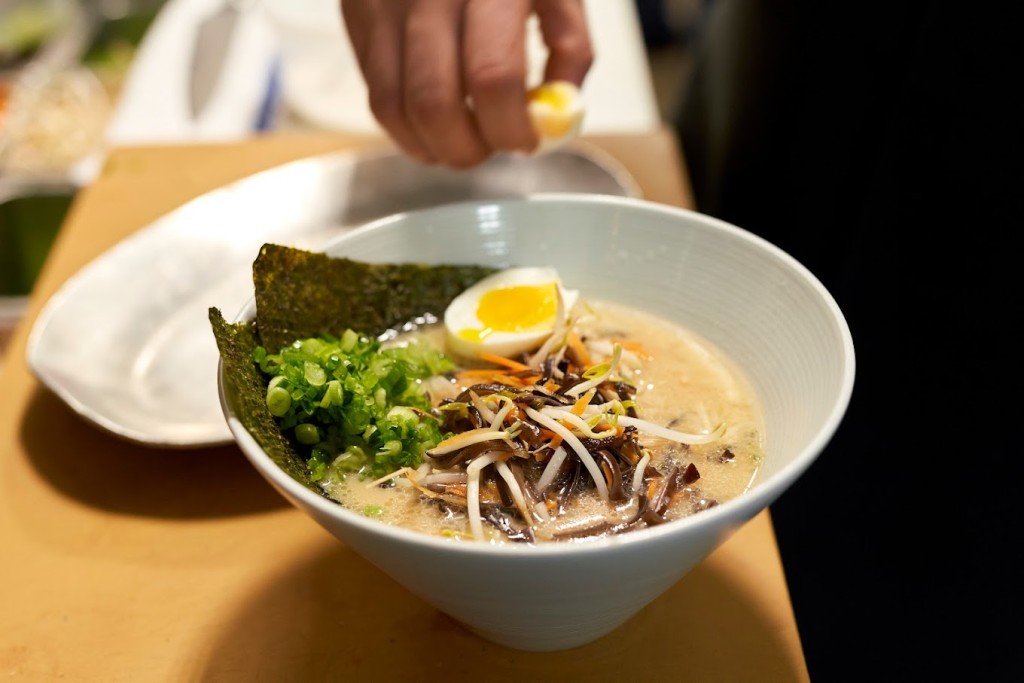 Shokudo specializes in Asian comfy food favorites such as Sushi, Ramen, Kalbi, and Pho, an assortment of many other cross-cultural meals, and famous Asian street foods such as buns and dumplings. The cafe is situated in Miami's Buena Vista area and has an open design kitchen, a sleek, vibrant furniture design, a quiet outside patio area, and a bar area with an amazing array of Japanese sake, whiskey, and unique cocktail list.
Everything on the menu is great. Whether you go for rice or ramen, they'll be outstanding in taste. You can also reserve your place before going and don't take kids with you. If your children want to try the food, just order it.
Address: 4740 NE 2nd Ave Miami, FL 33137
Specialties: Sashimi, Pulled Pork Bun, Spicy Tan Tan Ramen.
Naruto 88 Bistro
This eatery is highly recommended if you are on a budget. While visiting Miami, you may listen to too many good things about the ramen and might want to try it. But if your pocket is not permitting you to do so, go to the Naruto 88 Bistro.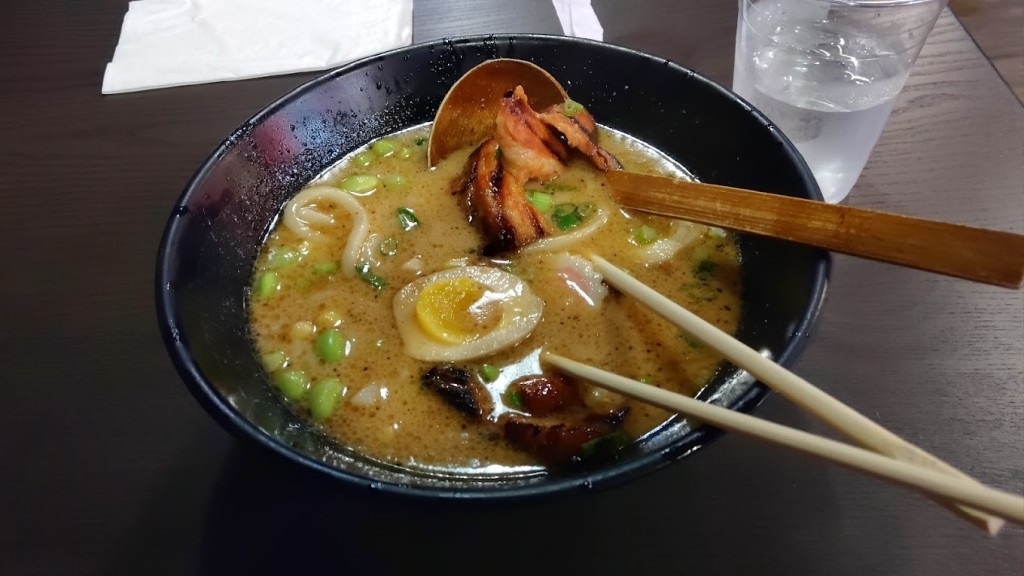 Being an Asian women-owned locally operated business, this eatery has been doing wonders when serving sushi and ramen. Their BBQ Pork Ramen is among the best ramen in Miami, its broth being perfectly thick and the ramen amazingly cooked with the right amount of BBQ flavor, this ramen will be the best one you have had in many ages.
You can also go for sushi or chicken ramen options available on the menu. Their service is quick as your food will be served in under ten minutes or so. You can visit it between 12 pm to 10 pm every day.
Address: 10471 North Kendall Dr B104 Miami, FL 33176
Specialties: BBQ Pork Ramen, Chicken Ramen Noodles Soup, Pan-Fried BBQ Pork Bao.
Momosan Wynwood
If you have any allergies to soy and are looking for a place that serves both soy-free and vegetarian ramen options, visit the Momosan Wynwood.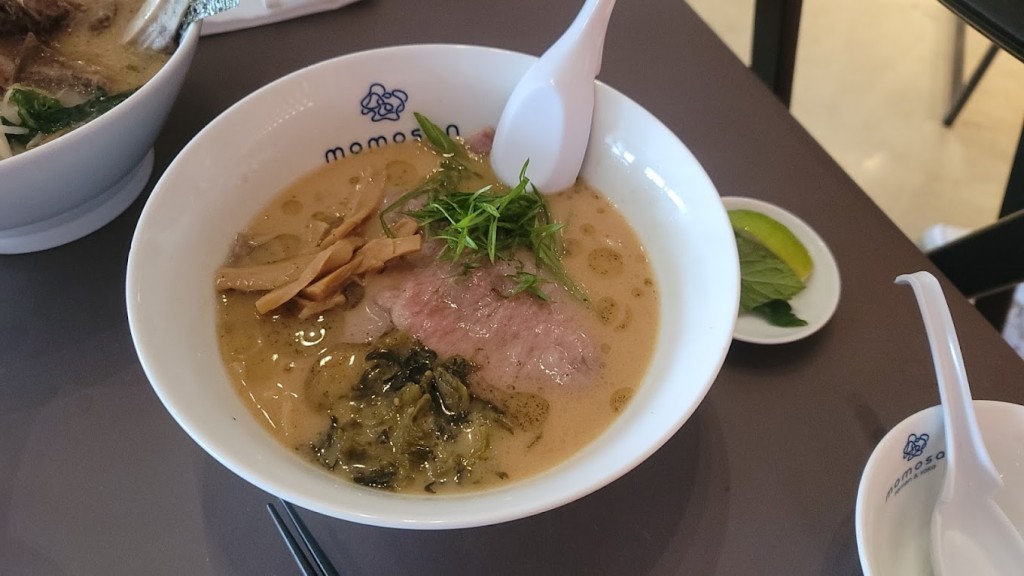 This eatery has a very casual atmosphere with dogs allowed and moderate volume. You can have a fantastic bowl of ramen or any other Korean food. There are many ramen options but their spicy varieties are the most popular ones. After having just one bite, you will be in love with the taste.
Also, this place features a full bar if you want to party after having ramen. there are numerous options of wine and beer to opt from. You can have anyone that suits you the best. It is open every day from 5;30 pm till 10 pm but only on Saturdays and Sundays, they open from 11 am till 2:30 pm too.
Address: 415 NW 26th St Miami, FL 33127.
Specialties: Spicy Tan Tan Ramen, Chicken Ramen, Spicy Vegetable Miso Ramen.
Sakura Ramen
Many people have recommended this place has one of the tastiest ramens in the city. They serve Asian fusion food that mainly includes ramen and bubble tea.
If you are craving a flavorsome bowl of ramen and do not want to leave your room then order ramen from Sakura Ramen right now. Thye have various ramen bowls to opt from and all of them are equally delicious, but before ordering keep in mind that they don't have any vegan options yet.
Apart from ramen, their spicy store fry noodles and bubble tea has made many rounds of applause in the area. They are very good in taste and you will not be willing to give any of your food to anybody.
Address: 15771 Sheridan St Southwest Ranches, FL 33331
Specialties: Tonkotsu Ramen, Spicy Udon Noodles, Korean Spicy Ramen.
Ohho Noodles Market
This cute little ramen place located near The University of Miami serves tasty pan Asian food. Ohho Noodles Market is adequate for lunch, dinner, and dessert.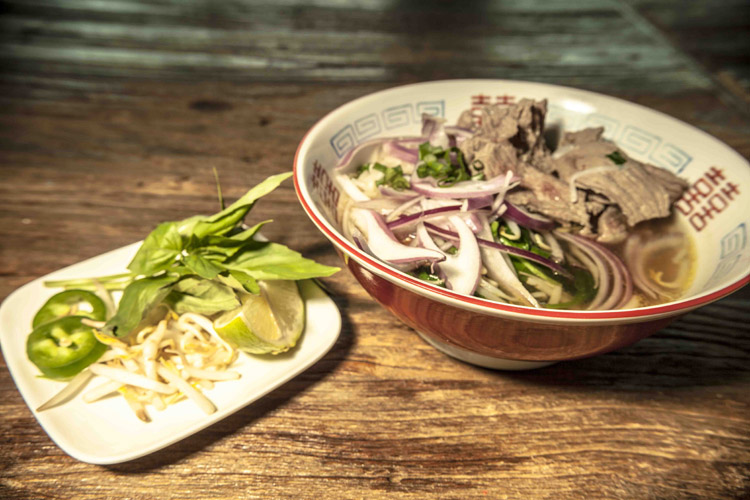 The service is great and the ambiance is very casual yet trendy. You can park your vehicles in the street parking area or can also opt for private lot parking. It's not a very noisy eatery and serves top ramen in Miami. Mouth watering, perfectly cooked, and warm, are the adjectives we would use to describe the ramen of Ohho Noodles Market.
They have store noodles, ramen soup, pasta, fried rice, and special noodles dish to satisfy every noodle or pan Asian food craving.
Address: 1100 S Dixie Hwy Coral Gables, FL 33146
Specialties: Ramen soup with Beef Stewa, Gyoza, Hong Kong Crispy Noodles
Makoto
Many customers say Makoto is the best Japanese restaurant in South Florida. They have the most authentic and mouth-watering food available.
The vegan options are great there if you are tired of eating the same vegan dishes, make a stop at Makoto and you will not be disappointed. Many cocktails can be served before or after the food.
Now, coming to the point, they do not have as many ramen options as other places but the ones they have are great in taste, Served hot, with flavorsome broth and well-cooked noodles, it will not dissatisfy you. Also, their interior is stunning and cute. You can take many insta-worthy photos there.
Address: 9700 Collins Ave Miami Beach, FL 33154
Specialties: Spicy Tuna, Shortrib Yaki Noodles, Spicy Tuna Crispy Rice.
Usagi Tokyo
This place is solely dedicated to selling good ramen in Miami. They have very limited options on the menu but those are actually very tasty.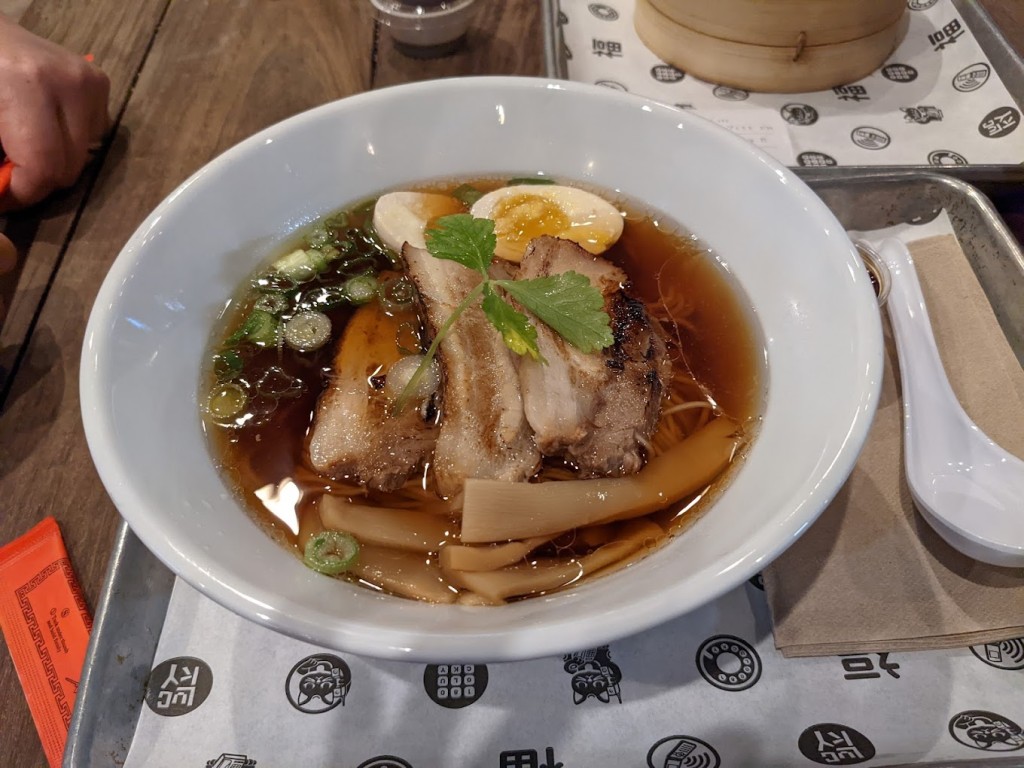 With one vegan ramen and three popular ones, they serve their customers rightly. Usagi serves top-notch ramen made with handcrafted noodles, a special sauce, an innovative broth, and quality ingredients. Usagi quickly became famous among the locals because of its great taste and high-quality food.
It has the most attentive and friendly staff. Just have one bowl of their ramen, and you will instantly fall in love with it. What distinguishes their ramen from other eateries is the sauce and the broth, it is just perfect.
Address: 143 Nw 23rd St Miami, FL 33127
Specialties: Shoyu Ramen, Tokusei Shoyu Ramen, Spicy Tantan Ramen,
Z Ramen
Z Ramen has fantastic Japanese food in the city. Their ramen is rated among the best ramen in Miami, FL.
The food is made from fresh ingredients and has an exceptional taste. Ramen noodles are always the win there, with delicious taste and special broth. You will get your food in under ten minutes, and it will be freshly made and served. You can come here with your travel group and have comfort food: ramen.
To adjust everyone's spice levels, they have a mild taste of it. If you want more spicy, chili oil and sriracha sauce are available on each table. Just put them as per your spice level. But if you're in the mood for something different, don't worry! The city also has some of the best pizza places in Panama City Beach.
Address: 8352 Mills Dr, Miami, FL 33183
Specialties: Miso Ramen, Shoyu ramen, Korean Spicy Cheese Noodles.
107 Taste
107 Taste has an amazing staff that will make you feel comfortable at the restaurant, relaxed vibe, and amazingly good food. This restaurant is the perfect blend of everything.
To satisfy your Korean food and especially ramen carvings, head to 107 Taste. Just like their name, their food is also more than a hundred. They serve various Korean dishes but their ramen is the most popular one. Ranging from a traditional Korean ramen bowl to a spicy one and some miso additions, they will serve you right.
And if you are looking for some sweetness after a warm meal, then they also have the yummies crepe cakes. Choose your favorite one from the menu and you will be more than satisfied. It is open from 12 pm till 20;30 pm every day.
Address: 1679 SW 107th Ave Miami, FL 33165
Specialties: Korean Ramen, Korean Spicy Ramen, Pad Thai, Udon Bowl.
Recommended Read: The 6 best hotels near Atlanta International Airport offering free shuttle services
Shimuja Ramen
The sudden urge to have ramen in the middle of a road trip is insane. While on the way toward Miami, you might want to have a good bowl of noodles. Well, no worries because Shimuja Ramen has got you covered.
This is a quiet wheelchair-accessible place situated on Ave Southwest Ranches. It welcomes kids and offers takeout, delivery, and private lot parking. Ramen options are a lot there and you can have a tasty bowl there. They also serve gluten-free noodles and vegan options. No matter which ramen you choose, it is always a ten on ten.
Beer ad wine is also available on the menu in case you want a drink while on the way to Miami. And if you loved their taste, they even have a pop-up restaurant on the Miami beach.
Address: 4921 SW 148th Ave Southwest Ranches, FL 33331.
Specialties: Kagoshima Special Tonkotsu, Chef Special Chicken Ramen, Gyoza.
Hi Pot
All your Taiwanese hunger for a fine hot pot will be satisfied at this place. Apart from yummy hotpot, they also have ramen on their menu.
Hi Pot features four different kinds of broth flavors to choose from in your bowl of ramen. It is hot, tasty, and fresh. You will be full with a bowl of it and to complete your meal you can add a rejuvenating boba tea.
Address: 1665 SW 107th Ave Miami, FL 33165
Specialties: Kawawa Ramen, Shoy Ramen, Beef Hot Pot.
Editor's Pick: Top 9 Nude Beaches in Florida: Clothing Optional Hotspots
Miami is a very hot city and people may think that it has no ramen places, but here we have covered all of the eateries selling the best ramen in Miami. So, on your trip to Miami, FL when you are craving comfort food just go and eat ramen from any of these places.