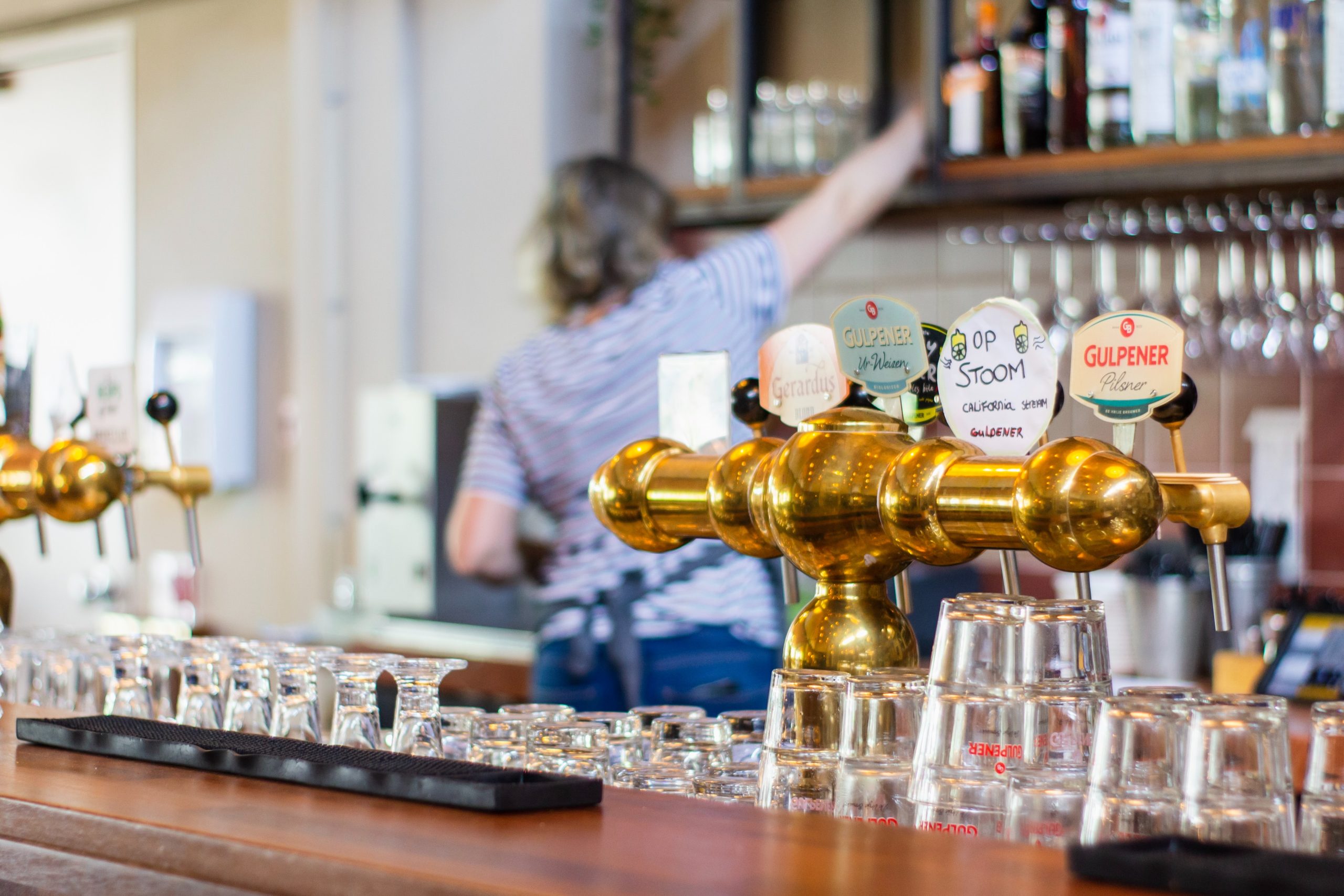 Despite the overwhelming accolades that have been heaped upon California's wine regions, the growing beer business in the state should also be acknowledged. From Eureka down to San Diego, craft brewers of exceptional quality may be found all around California. And today, in our guide, we will talk about the top 19 breweries in Anaheim. Also, Anaheim has no shortage of great bars to visit when it comes to nightlife. For a diverse selection of drinks and vibes, check out our list of the top 16 best bars in Anaheim for you to visit.
Best Breweries In Anaheim
The beer culture in Southern California is enormous and varies widely from city to city. The top breweries in Southern California may be found all around the region, from the city of Los Angeles and the Pacific Ocean to Long Beach and the Angeles National Forest. Craft beer enthusiasts will be ecstatic to learn that Anaheim is home to many fantastic breweries producing thousands of varieties. A designated driver willing to drive you about and wait for you while you sample the many delicious drinks available is an absolute must.
Dueling Ducks Brewing Co.
Dueling Ducks Brewing Co. is a proud Anaheim Brewery that serves locally crafted, award-winning beers born out of genuine enthusiasm for brewing. There is a small brewery directly beside Brewery X on the La Palma Beer Trail.
If you like hockey, this is a terrific venue to watch a game because of its intimate size and chill atmosphere. You may bring your dog inside and play cards or a board game at your table. They usually have a food truck and nice facilities.
Amazing beers, ideal for sunny Southern California afternoons. Never have I been let down by one of their brews. I enjoy their seltzers. They make robust and flavorful stouts and porters.
Raymond Ave Brewing Company
Raymond Ave is a microbrewery located in the heart of Anaheim, California. This place is considered in the list of awesome breweries in Anaheim since they use a one-barrel technique to make each batch of beer fresh on the premises.
It features a laid-back atmosphere and 14 beers that cover all the bases in terms of flavor. This brewery is getting quite a following, considering they only open for a few hours on Fridays. Don't allow the tap room's limited seating capacity to discourage you from sampling their brews.
The bartenders are always happy to chat and offer advice on what to drink. They're delighted to give you a light splash when you're indecisive. Although they don't serve food, they provide menus from a nearby pizza joint that offers delivery, and there is also occasionally a food truck parked out front. If you're a pizza guy looking for more options, check out The BEST Pizza In Anaheim In 2022 For You To Try.
Bottle Logic Brewing
You can have a sample, a full pour, a flight, or a can at this brewery, so there's no way you'll be disappointed. Their flight holders are more robust than competing products and less likely to lose their drink. You may check their Instagram for updates on when the food truck will be there.
There are various games and a cool, electricity-themed interior, but the patio is where you want to be. There is a lot of outside dining, and the brewery is relatively spacious. This is the place to go if you have a penchant for stouts and an appreciation for finely produced beer.
It's great for a night out with friends or a special someone, and it's also kid- and pet-friendly. It's possible to park on the roadside. Parking is typically available; you may have to park further down on busy days.
Radiant Beer Co.
Radiant Beer Co. aims to create exceptional beers in a wide variety of types, from faithful interpretations of classic recipes to bold new takes on old favorites. There is a wide variety of beers on tap, and you should have a slushy if they offer one. The quality of service is consistently excellent and Beer servers are happy to make suggestions if you are unsure of your selection.
Given the abundance of available outside space, guests need never worry about cramped. Dog-friendly to a fault. Their parking lot has plenty of spaces. Typically, a food truck is present, and the menu rotates frequently.
Recommended Read: 8 Must Things To Do At Mount Shasta – Explore the City To The Fullest
All-American Brew Works
Located inconspicuously at Kellogg and La Palma, the store is worth seeking out for its unique wares. It's hard to imagine anything more delicious than their sandwiches. You will immediately feel welcome when you step into this establishment due to the warm atmosphere and quick service.
The veteran owners put their stamp on the business by giving all of the beers and sandwiches with military themes. The prices are meager, the service is kind and helpful, and the inside and exterior spaces are adequate.
It's a great addition to Orange County's beer culture. They keep a clean atmosphere and are also Dog friendly, which is common in only the best breweries in Anaheim.
The Beer Co.
Pleasant atmosphere; a great selection of seltzers and excellent beers; not too many IPAs for those who like less bitter brews. Once they started paying attention to me as a customer, I received excellent service. Getting their attention for another round is a bit of a challenge.
The modest shop in the middle of the industrial park is worth the effort to find it. You'll feel right at home here, with all the warm wood accents and sleek black walls.
The Bruery -Terreux Event Space
The Bruery has perhaps the greatest membership program in the United States. Members of the Reserve and the Hoarders get almost all of their membership costs returned in beer and some schwag.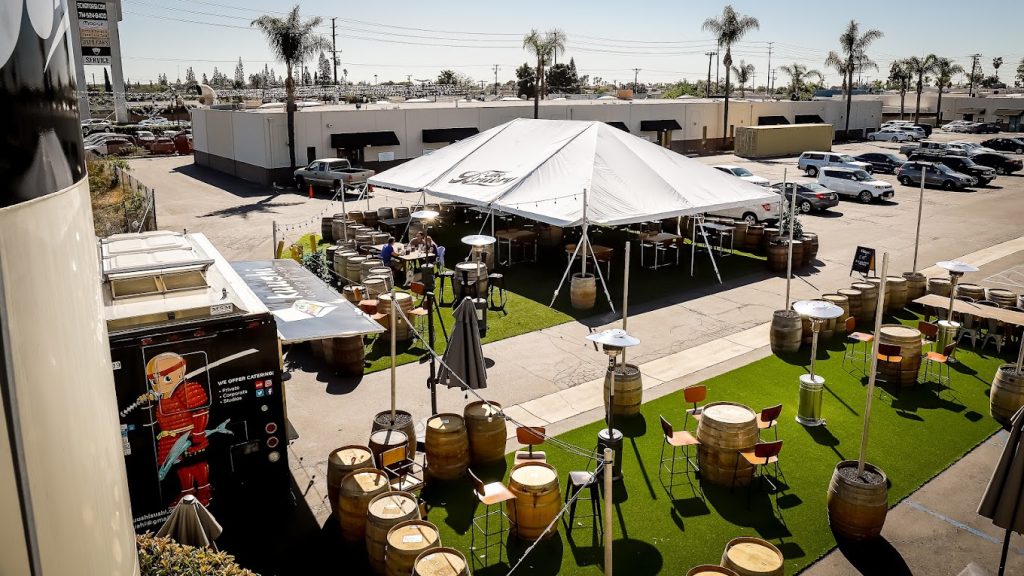 The Bruery Society is for beer lovers who can afford to keep up with the costs. The variety of beers available is just astounding. If you're a beer connoisseur, you'll be pleased to know that the menus at these breweries provide more types and tastes than you could ever try in a lifetime.
Unsung Brewing Company
This is a fantastic brewery with a fun, friendly atmosphere. There is a wide variety of sour, IPA, and ale beers to choose from; the service is friendly, and there is enough space between two rooms and a terrace.
You'll have to bring your own meals if you want to stay there. Since the adjoining parking lot is constantly full, you'll need to park on the street.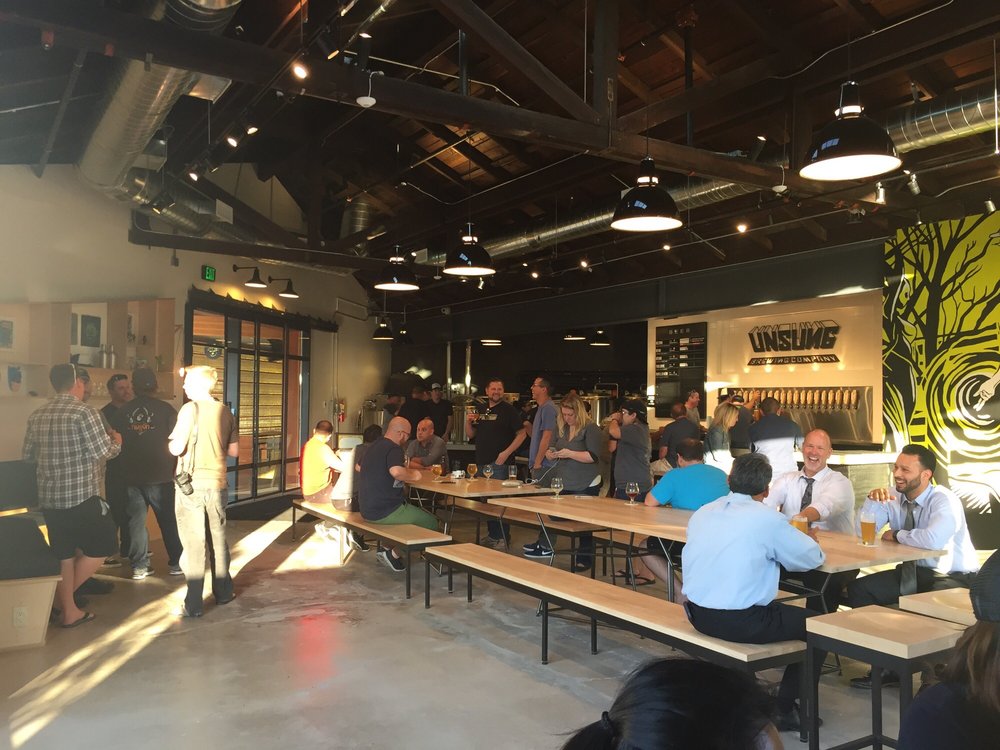 Brewheim
Brewheim is a family-owned business home to some of the best breweries in Anaheim. The beverages and atmosphere at this brewery are seriously awesome. That IPA with mango fuzz is delicious. There are plenty of seats and table space in the tasting room.
The welcoming atmosphere towards families is a major benefit. Aside from the inside, there is a pleasant terrace with outdoor furniture.
Monkish Brewing
There used to only be a little taproom with a few seats in the brewery, but now there's a huge patio out back with umbrellas and some pretty plants. Their beer is a little pricey, but that's to be expected given the brewery's popularity and the neighborhood's cost of living.
Takeout orders include both glassware and cans of certain beers. Growlers of 750 ml capacity are also offered, although they are only for in-house usage. One of the coolest things about this brewery is that they will refill growlers from rival brewers for a price.
Phantom Ales
One may say that Phantom Ales is a rough diamond. Their beers are the greatest in all of Southern California, but it hasn't helped them get much in the way of notoriety. Their method is much more original, intricate, and powerful than anything you've ever attempted.
They have mastered the art of making a beer with an alcohol content of over 12% while keeping the color and flavor neutral. They have great pulque. It's not too dry or bitter yet leaves a satisfyingly sweet aftertaste.
Brewers double as bartenders, so they know their stuff when it comes to libations. They have insights into the brewing method. The sad truth is that they won't share their recipes.
Rad Beer Company
As California continues to develop into a beer mecca, this new place is a welcome addition to the best breweries in Anaheim. Technically, the location isn't new, but the takeover by Rad Beer, who are creating a terrific retro skate-punk ambiance with their excellent beer, delicious cuisine, and welcoming and enjoyable staff, makes it feel brand new.
An amazing live band is certain to be performing whenever you stop by. Indeed, it's cool that the walls are covered in murals that recall the punk and skater subcultures of the past. The brewery's owners are really friendly and local.
Noble Ale Works
In a fun and engaging approach, The Noble Ale Works shares its passion for beers and the microbreweries industry. They started their organization in 2009, opened their doors in 2011, and have since satisfied many clients.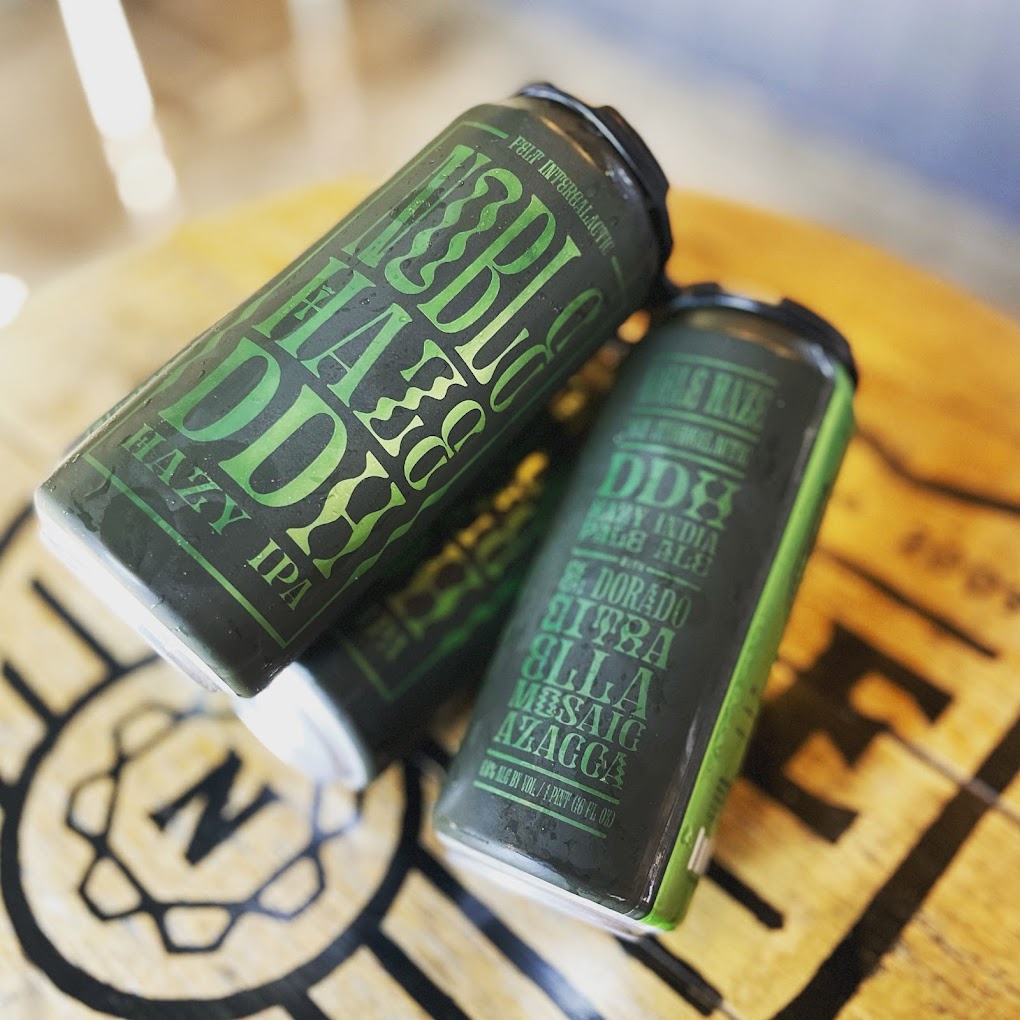 Undoubtedly among Anaheim's best-kept secrets. We need greater coverage of this location. Having relaxed and easygoing staff is crucial in any bar or restaurant. Additionally, the beer is great here.
Brewery X
An excellent brewery, if not the finest, in Orange County. Though the cost of meals may seem exorbitant relative to what you're getting, you can be certain that the excellent quality you're paying for is justified. The patio and outside seating area were sizable, providing plenty of room to spread out.
The beverages on tap can be sampled before you commit to a full order of one. If you get some beverages, fries, or something else to munch on, a pizza will easily feed three to four people. The pizzas are prepared to order, so the quality is high, and the portions are reasonable. In addition to the excellent brewery in Orange County, there are also great ramen options for those looking for a different type of dining experience.
Modern Times Leisuretown
Leisuretown, a combination of a brewery, restaurant, café, swim club, and floral wonderland, transports its visitors to a realm of epic and enduring safety. There is a lot of open seating at Modern Times, and there is even more seating on the patio and by the pool on the second level.
There is a lot of open seating at Modern Times, and there is even more seating on the patio and by the pool on the second level. Choose between the main bar, the smaller bar with a few beers on tap, and the bar beside the pool. In addition to serving alcoholic beverages, they also provide a coffee shop in a charming Craftsman-style building.
Karl Strauss Brewing Company
There is a large parking lot at Karl Strauss, which is conveniently located near Angels Stadium in Anaheim. This Anaheim brewery with food serves delicious meals and has a wide variety of beers at this upscale Anaheim establishment. There's plenty of room indoors for both booth and table diners.
Each table also features a QR code for easy online ordering, in addition to the traditional counter service. There are a lot of great spots in the area, but none can compare to this one. Since the epidemic, it's been a "serve yourself" kind of setting, and the staff is both informed and entertaining.
Asylum Brewing
This brewery sits at the corner of La Palma and Kraemer, beside Bottle Logic. Asylum Brewery makes extraordinary efforts to ensure your satisfaction. Incredibly nice interior design and staff members that rock.
If you are having trouble deciding on a beer, the staff will suggest their signature brew because they are well-versed in the available options. When you step in, you'll immediately feel the incredible energy of interior design.
If you're looking for hip breweries in Anaheim, look no further.
Broken Timbers Brewing Company
If you and your dog are music lovers, you must visit this brewery. There's an incredible selection of beers available here. The proprietor is a great guy and a lot of fun to have a beer with.
The setting is perfect, and the music is just right. The chairs are soft, and there is plenty of space between the tables. If you're looking for board games, you have a lot of good alternatives.
If you become hungry, you can always find a wonderful food truck parked outside. If you look at the screen's menu, you'll see a ticker at the very bottom listing future events and food trucks.
Editor's Pick: Nightclubs you must visit when in Anaheim
Golden Road Brewing Anaheim
Bringing people together and sharing real California flavors are at the heart of Golden Road Brewing. They also manufacture special-edition and seasonal beers that are big hits in the area, using a variety of experimental ingredients that change with the seasons.
When you get together with your pals, you may do a lot at this place. You can enjoy all the fun games and activities that can be played on the patio.
Conclusion
Companies in the Anaheim area are collaborating with residents to improve their beer-making skills. The beer culture in Anaheim is mostly organized around the La Palma Beer Trail. There is a dense concentration of breweries here, all within easy walking proximity of one another. Nonetheless, tourists and beer enthusiasts worldwide have recently shown great interest in some of the best breweries in Anaheim. So, if you're searching for the finest brews Anaheim has to offer, look no further. In addition to the top breweries in Anaheim, there are also great coffee shops for those looking for a different experience.