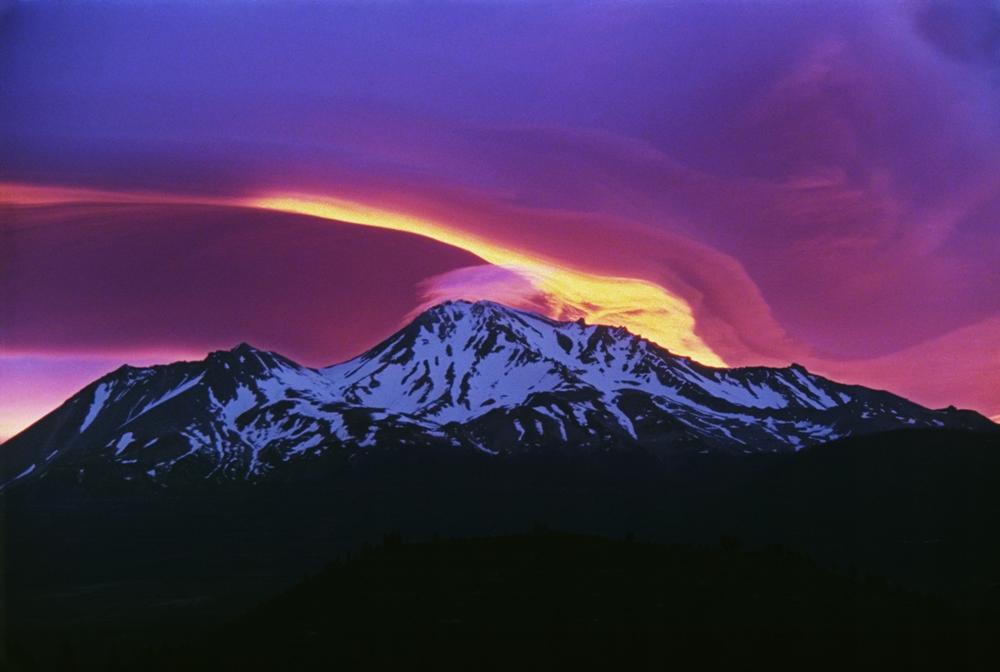 The city of Mount Shasta, which is located on the slopes of its namesake mountain, is a popular tourist destination in Northern California because of its stunning mountain scenery, vibrant neighborhoods, lovely parks, thriving local economy, and world-class dining options. Mount Shasta is known for its resorts and parks that are famous among tourists from all over the world. Spiritual seekers from all over the world come to Mt. Shasta, which is considered to be one of the miraculous hubs of the universe.
Earlier, our team visited San Francisco, Buckhead, and Rehoboth. This time, we chose Mount Shasta as it is becoming a popular tourist attraction. Following is a list of popular activities you can do and places you can visit at Mount Shasta.
Best Things to do at Mount Shasta
There are several things you can do at Mount Shasta. We will begin with our trip to Mount Shasta City Park.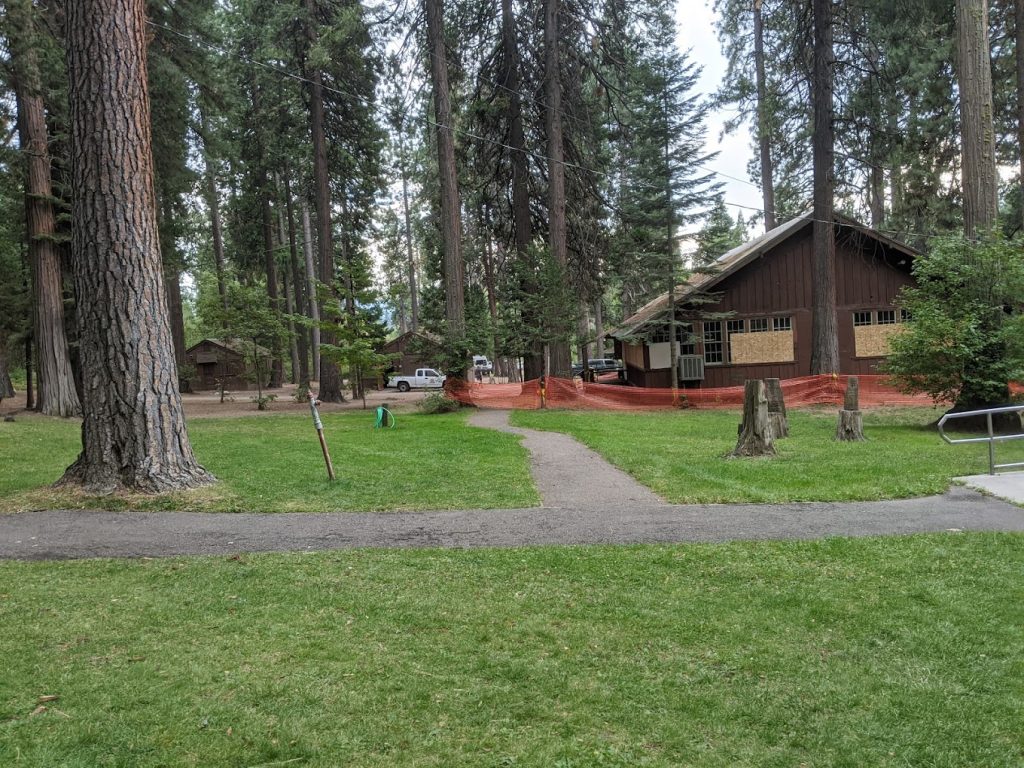 26-acre Mount Shasta City Park is a stunning open area with a wide range of recreational activities. The City Park is located one mile north of downtown Mt. Shasta.
The Big Springs, also known as the Upper Sacramento River's Headwaters, is one of the park's most notable features. The waters, which are surrounded by trails and imposing trees, are said to have healing properties which is why the area is considered sacred. Numerous tourists flock to Mt. Shasta because of the clean water's supposed therapeutic properties.
A paved area is available for up-close observations of the spring. However, just the view is worth the trip. The park has a sizable, lush grassy area that can be used for a variety of activities or just for rest and relaxation. A nearby playground is created just for the kids. For a peaceful moment, visitors can relax on the patio and benches along the walkways.
The lower picnic area, which is south of Shasta City Park, is another option. There are lovely trees, a sizable BBQ area, and play areas for children here. Horseshoe pits and restrooms are also available. If you enjoy dancing, consider making a future visit to the under-construction site. There is no entrance fee or ticket needed for you to enter the vicinity of this park making it one of the most convenient things to do in Mount Shasta.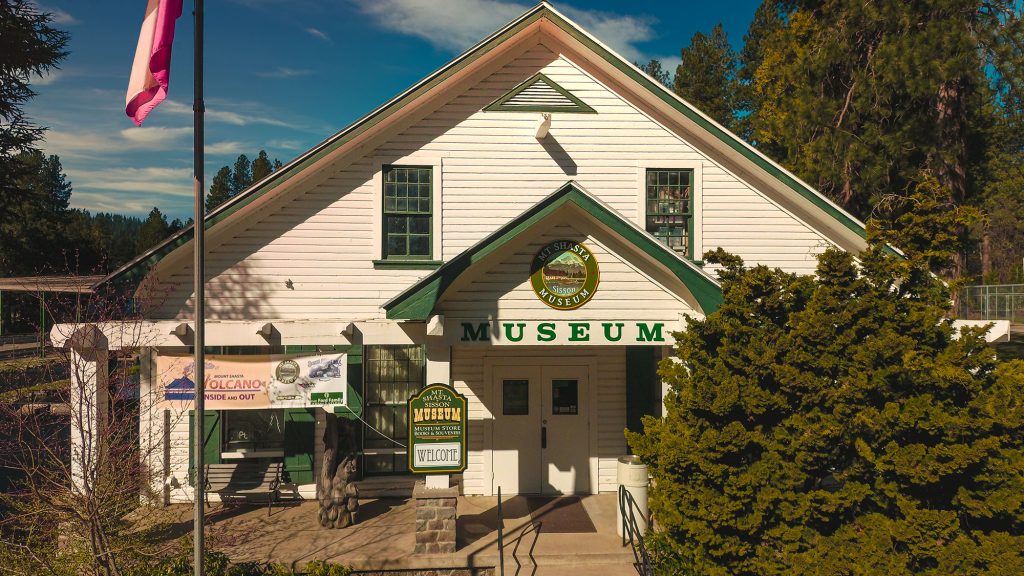 A trip to the Mount Shasta Sisson Museum is among the best things to do in Mount Shasta, California. The Mt. Shasta Sisson Museum, located across Interstate 5 from downtown, provides an informative overview into the area as well as its historical aspect. The museum is within the former fish hatchery building. The attraction, which is more significant than it appears from the outside, shares the cultural, social, scientific, and natural history of Mount Shasta.
There are displays about the various industries that have supported the area, local native cultures, and illustrious past of the city. Additionally, there are sizable exhibit halls dedicated to the Mount Shasta mountain region's volcanoes, the local lenticular cloud phenomenon, and the mountain's mystical and spiritual origins. Admission to the museum is totally free!
The museum and grounds can be visited for about 2 hours. During most summer months, the nearby fish hatchery offers open tours to the public. Moreover, there is a nearby grassy area equipped with picnic tables and it is a great place to enjoy a meal outside.
The kid-friendly Museum is only open from early April to early December. To ensure there is something for everyone, the museum undergoes necessary maintenance work and is updated with fresh exhibits during the closure period. Make time to visit the Mount Shasta Sisson Museum and learn interesting facts about the city.
Suggested Reading: Fun Things You Can Do At Bainbridge Island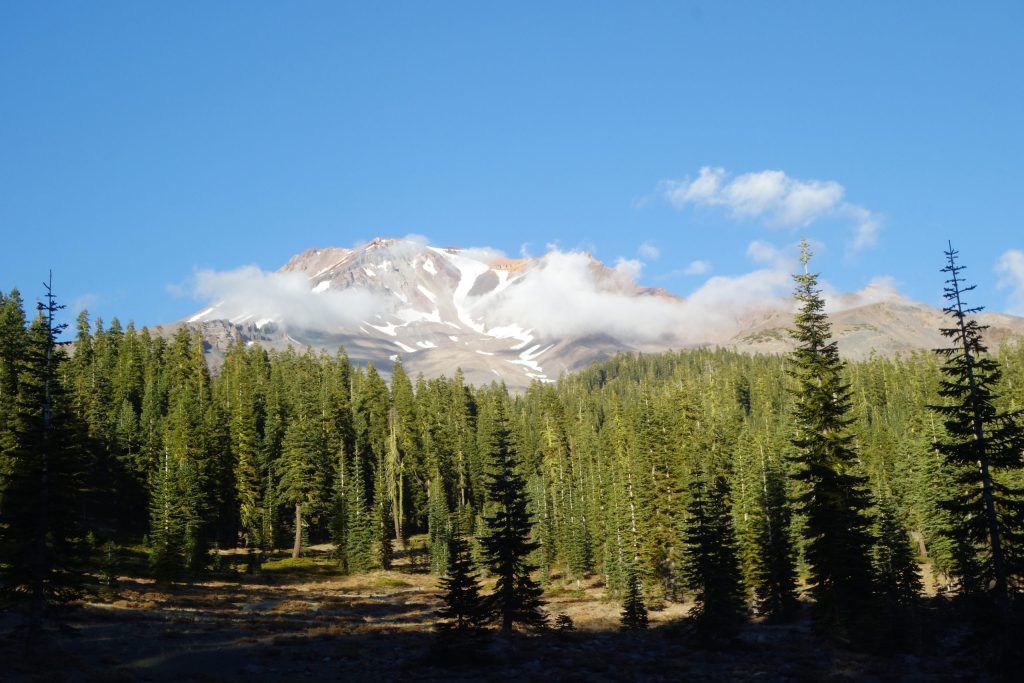 Mount Shasta is a stunning location for recharging and energizing your spirit, mind, and body. For this reason, Mount Shasta Retreats is considered as one of the best places to visit for an enchanting experience. For the sake of helping and aiding visitors in finding their ultimate purpose on Mount Shasta, Andrew Oser, who is the owner, established the Retreats in 1982.
The mountain is a mythical place where you can interact with your inner core and recall your life's ambition. The Mount Shasta Spiritual Adventure Retreat is the most extensive and life-altering retreat available each year. You will feel rejuvenated after taking part in this retreat, and you'll always be happy you did. Participating in these restorative retreats is among the enjoyable things to do in Mount Shasta, California.
People from all walks of life can reconnect with their true selves, let go of fears and limitations, and walk into wisdom, esteem, love, and simplicity with the aid of spiritual retreats. Every year, Andrew organizes a variety of events, such as personal retreats, couples retreats, and tours of holy places. There aren't many restaurants or eateries in the area so we recommend that you carry some snacks with you.
Mount Shasta Retreats does not have any entrance fee. Therefore, it is accessible to all tourists wanting to visit it. However, camping here will cost you $350.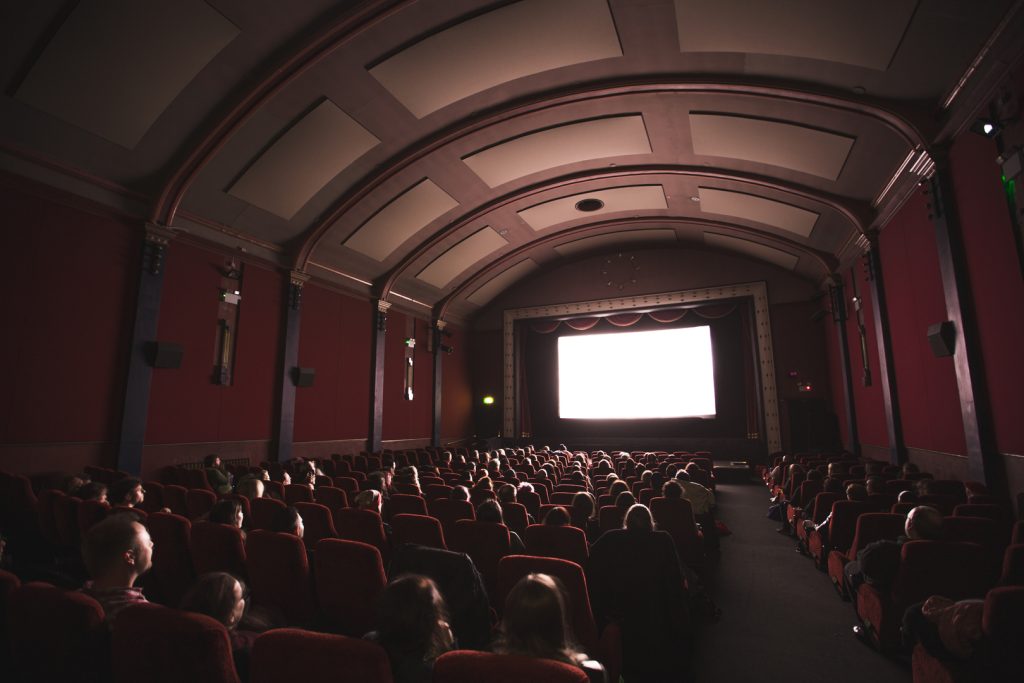 If you don't make time to stop by Mount Shasta Cinema to watch a few films, your adventure will be missing out on an important activity. Going to the movies with your friends or family is a great entertainment especially if there is a good upcoming movie. One of the best places to have fun and have a thrilling experience is this theater. The Mount Shasta Cinema, which is close to Black Bear Diner, opened its doors on September 27, 2001.
There is no need to worry about missing a movie in Mount Shasta because the theater is updated with the most recent releases. It has a 6-screen movie theater with 459 seats, an excellent sound system, and a snack bar. Enjoy popcorn, drinks, and even hot dogs when you watch a movie here.
The theater's most appealing feature is that, in contrast to larger cities, its ticket prices are reasonable. The cinema offers tickets at fixed prices. However all 3D movies will cost you $5 to watch. The Mount Shasta cinema is located within walking distance from Best Western Hotel on Morgan way.
The cinema also premiers movies that are of all genres. If you plan on going to the cinema along with your children, you'll enjoy family-friendly movies too. The cinema also offers Real 3D movies providing an immersive viewing experience!
One of Mount Shasta, California's most important landmarks is Black Butte. It is the majestic conical peak in the city that can be seen from most street corners. Additionally, it is a significant landmark to see while on Interstate 5. Even for strong hikers, reaching the top of this rough summit is a difficult yet exciting experience. Cone Mountain and Winton Butte were some of its previous names. It is located about 13 km west of Mount Shasta and is visible from all parts of the city.
Black Butte, which is a plug dome volcano, was formed as a result of the overlapping of thick magma that overflowed during volcanic eruptions. On the east side of town, off the Everitt Memorial Highway, is the trailhead for Black Butte. The majority of the dirt roads that make up the route to the trailhead have several turnoffs that go in the wrong directions.
In order to reach the summit it'll take you only 5 to 10 minutes but not so easy because of the tough climb. Upon reaching the summit, you will be rewarded with picturesque and magnificent views of Mount Shasta. This truly is a nature lover's dream come true.
A map or GPS can be useful to locate the trailhead despite a few signs pointing the way. If you wish to see the remaining portion of the conical Butte solid core you can easily ascend down closer to the summit. You can also bring some snacks with you and plan a picnic near the area. For sure, everyone is going to be hungry after the hike.
When visiting Mount Shasta, one should not miss Black Butte. The entrance or pass to this summit will cost you $5 per day or $30 per season.
Handsome John's Speakeasy is a bar and restaurant in Mount Shasta, California. If you're in Mount Shasta, you must go to this pub because it's one of the most known ones for its variety and taste. After a long day of exploring, handsome John's Speakeasy is the ideal place to unwind, enjoy some high-quality food, and sample some thirst-quenching beverages.
Quality sushi, fish, pizza, wines, and ciders are available at The Pub. In addition to these, the bar has a lot more to offer its customers. You can even help yourself to craft beers and this can be a really unique activity compared to other bars.
For its guests, Handsome John's Speakeasy provides a fantastic atmosphere. The pub has a relaxing ambience for you and your friends to enjoy. The best part is that there is a special place for customers who are above 21. If you are visiting along with your partner, you can enjoy it separately. While you're at the pub, you can also take advantage of the screens that allow you to enjoy sports like ping pong, football and others as well.
Handsome John Speakeasy welcomes your pets too. In case you plan on bringing your pet along, you can have them inside as long as they are leashed. Be sure to visit Handsome John speakeasy for an outstanding dining and drinking experience.
Similar Attractions: Interesting Things To Do In Ojai For A Memorable Trip
The Castle Crags State Park, located about 14 miles south of Mount Shasta City, has been around for more than 170 years. One of the best views in California can be seen from the state park. The park is mostly known for serving as a base for viewing the breathtaking and picturesque Mount Shasta.
If you're looking for fun, then apart from the breathtaking scenery, there are lots of entertainment options here, including fishing on the Sacramento River, hiking the well-known trailhead, camping, and picnicking. Sacramento River runs alongside many of the 76 standard sites that are available at the park.
One of the top campgrounds close to Mount Shasta is located at the state park. The park consists of granite arches that are 6000 feet tall and are located in the Castle Crags Wilderness on its northwest side.
With more than 76 developed campsites equipped with a picnic table, a food locker, drinking water, a fire ring, and shower equipment, this park is among the best in Mount Shasta. If you are planning to stay or camp at a place in Mount Shasta, Castle Crags State Park is one of the best choices as there are numerous facilities over here that will allow you a convenient overnight stay.
It only takes 18 minutes to get to Castle Crags State Park from the center. If you plan on staying or camping here, you will have to pay $35 overnight. Overall, the experience is well worth it which is why we recommend it as one of the best activities to do in Mount Shasta.
Mount Shasta is one of the best spots for people who enjoy skiing or hiking. You can go hiking or skiing on the mountain depending on the season you visit Siskiyou County. Both locals and visitors seeking a change of scenery tend to visit the ski resort, Mt. Shasta Ski Park. Mount Shasta is a popular base camp for ski vacations because of its accessibility.
If you prefer cross-country skiing as your winter sport, there are miles of trails all around the mountain. To visit this place, you will have to take State Route 89, also known as the Volcanic Legacy Scenic Byway, which connects downtown with the mountain in 20 minutes. At Mount Shasta Ski Park, downhill tourists can explore over 400 acres and 32 trails.
The resort offers various different trails on the basis of ease and advance. There are a few simpler routes close to the park's 5,500-foot base. However, a lot of the runs are more appropriate for experienced and advanced skiers. Two terrain parks and weekend night skiing are also located at the resort. Therefore, you can also plan on spending the night at this resort.
The Mt. Shasta Nordic Center, located south of Mount Shasta Ski Park, provides a different kind of skiing help and equipment. 23.5 kilometers of groomed cross-country trails are maintained by this neighborhood-based organization. A warming hut, snowshoe rentals, clinics, and lessons are also offered. Learn and enjoy your visit at this resort with family or friends. Make sure you pack the safety equipment with you as well.
Things to Consider before planning a visit to Mount Shasta
The following are important aspects to keep in mind when planning to visit Mount Shasta and indulge in some activities.
Mount Shasta is More Nature Oriented — One important thing to keep in mind is that Mount Shasta is a place closer to nature. There aren't many activities for someone who likes lively vibes and downtown activities. Even the top things we recommended mostly comprise natural spots and parks. Keep this in mind before heading to Mount Shasta.
Weather — If you are a person looking to enjoy specific weather activities, you must keep the time of year in mind before planning a trip. Mount Shasta is a place that'll offer you both summer and winter-friendly activities. These include fishing, skiing, hiking, camping, etc. If you plan on enjoying skiing at Mount Shasta, the best place to visit is Mount Shasta Ski Resort. Likewise, this resort also offers hiking. But, the weather and season is one thing to ponder over. Therefore, visit between April and May for perfect alpine conditions, and consider visiting between October and December for the best skiing conditions.
Choice of Place — If you plan on traveling with friends, you can enjoy almost any place at Mount Shasta. For instance, the Handsome John's Speakeasy is the best pub in town to enjoy drinks and spend a long night with friends. However, if you are traveling with family, you would prefer visiting places that are family-friendly. In such a case, the museum, parks, and resorts are your best options to consider. You will also have to consider places that are pet friendly if you are with your pet.
How We Pick Our Recommendations?
All the aforementioned recommendations are picked wisely and thoughtfully. These recommendations have all been carefully chosen by experts after careful consideration of various factors and interests. We made sure that we give you a wide range of options, and consider the comments, experiences, and opinions of visitors who have visited the area before you. Apart from this, we have also carefully selected a variety of locations and paid attention to the different points of interest, keeping in mind ages and interests. Every single one of the places in Mount Shasta that we have suggested is ideal for spending a fun day with family, and friends.
Conclusion
Mount Shasta is a great location to visit if you are planning a visit. The mountains are perfect for nature lovers and people who enjoy activities like skiing or hiking. Be sure to put Mount Shasta on your must-visit list. This place is family-friendly; therefore, plan your trip with your family, friends, or even solo.
Things to do at Mount Shasta - FAQs
What is the most budget-friendly thing to do at Mount Shasta?
The most budget-friendly things to do at Mount Shasta is visit Mount Shasta Museum, Mount Shasta Retreats, and the city park because they do not charge an entrance fee.
What is the best thing to do with children at Mount Shasta?
You can visit Mount Shasta City Park with your children as it offers good playgrounds and swings for children.
What is the best place at Mount Shasta for Couples?
At Mount Shasta, couples can enjoy skiing and enjoying the picturesque views at the Mount Shasta Ski Park and Resort. You can also go to the Mount Shasta Cinema for a romantic movie.
Where can you enjoy outdoor activities at Mount Shasta?
Black Butte's Summit is a great spot to enjoy outdoor activities at Mount Shasta because it offers a hiking experience.