San Francisco is a vibrant city with plenty of activities to explore in and around the area. Whether you're planning a day trip or looking for some inspiration for your next adventure, this top 10 list of things to do on your day trips from San Francisco has something to offer everyone! From hiking up Mount Tamalpais to exploring Muir Beach, there's something for everyone. Let's dive into all the exciting possibilities that await you when visiting one of America's most iconic cities.
10 Things To Do on Your Day Trips from San Francisco
Day trips from San Francisco can be the perfect way to get away for a day. Whether you're looking for a romantic retreat or an adventure-filled outing, there are several options available. Here are 10 great activities to consider for a memorable day trip from San Francisco:
Explore the Breathtaking scenery, Scenic trails, and Wildlife of The Marin Headlands
View Website
Get Directions
PERFECT FOR: Outdoor activities, scenic views, and exploration
The Marin Headlands is one of the most stunning and captivating areas near San Francisco and makes for a great day trip for anyone looking to explore the outdoors. From breathtaking scenery and rolling hills to historical sites and miles of trails, this incredible area has something for everyone.
For those who prefer an easier hike, the 3.5-mile out-and-back Tennessee Valley Trail is a great option and will take you to the small, black-sand Tennessee Beach. Along the way, you'll get to enjoy stunning views of the coast, along with coastal scrub and wildflowers in the springtime.
Don't forget to keep an eye out for the lagoon, which is popular with birds, or the engine of the SS Tennessee at low tide.
A visit to the Point Bonita Lighthouse is definitely worth your time and can be accessed via a 0.5-mile trail that crosses a tunnel and a small suspension bridge. The working lighthouse is only open from 12:30 pm to 3:30 pm on Saturdays through Mondays and provides stunning views of the Golden Gate Bridge.
Kirby Cove is a great spot for photos of the bridge and beautiful views of San Francisco from the Battery Spencer Viewpoint. The 1-mile trail will take you down to the beach, which also has five campsites available for overnight stays (just no water).
If you're looking for a bite to eat, the Pelican Inn is the perfect spot. This Tudor-style English inn is located near Muir Beach and serves up some tasty pub fare. Stop by for a pint or two before continuing your journey!
For those who are feeling adventurous, the 5.5-mile loop trail of the Coastal Trail / Miwok Trail from Rodeo Beach is a great way to explore more of Marin Headlands. You'll traverse through rolling hills and coastal scrub, as well as past the Marine Mammal Hospital which is free to visit.
After your hike, reward yourself with a relaxing stroll down the wide stretch of sand at Rodeo Beach. So why wait? Head to Marin Headlands and explore all that this incredible area has to offer! You won't be disappointed!
Discover the Wonders of Point Reyes National Seashore by Kayaking, Whale-watching, and Camping
View Website
Get Directions
PERFECT FOR: Exploring nature, wildlife, and beautiful coastal scenery
Point Reyes is a paradise for nature and outdoor enthusiasts, with over 80 miles of coastline and 150 miles of trails for hiking, biking, and horseback riding. And if you're looking for some delicious snacks after exploring the area, there are plenty of great food options to enjoy.
The Point Reyes Lighthouse is an absolute must-see. Located on the westernmost point of the Point Reyes headlands, it's considered one of the windiest and foggiest spots on the entire west coast.
The hike to the lighthouse is only 0.5 miles with 300 steps to climb up and back down. It's open from 10 am to 4:30 pm Fridays to Mondays, and inside you'll find a visitor center and a small museum with 19th-century logs that tell the story of life as a lighthouse keeper. Plus, in the winter months, you can spot migrating whales from the overlook.
The Tomales Point Trail is another fantastic outdoor option. This 9.5-mile out-and-back trail is relatively flat and offers the chance to see some wild Tule elk, plus wildflowers in the spring and migrating gray whales in the winter.
If you're looking for something a little shorter, try the 1.6-mile Chimney Rock Trail instead. This trail also has rock formations, elephant seals on the beach, and stunning views of the coastline.
Before you head out, make sure to stop by Bovine Bakery for some delicious pastries like morning buns and bear claws. Or, if you'd prefer something heartier, they have pizzas and quiches too.
If you're looking for somewhere to picnic afterward, Hog Island Oysters has tables available for the public, and you can pick up all your supplies from their to-go shack. Alternatively, Tomales Bay Oyster Company is also a good option but they don't have picnic tables.
When you're done exploring the park, swing by Cowgirl Creamery for some amazing cheese. And if you're feeling adventurous, Heidrun Meadery offers sparkling mead tastings and tours – the perfect way to end a day of adventuring in Point Reyes!
So put on your hiking boots, grab some supplies and get ready to explore the Point Reyes National Seashore.
Also read: 7 small towns in Indiana that will ease off your stress
Climb Mt. Tamalpais for Breathtaking views, Unique hikes, and Unparalleled adventure
View Website
Get Directions
PERFECT FOR: Hiking, biking, and camping
Mt. Tam is a beloved mountain for locals and visitors alike, home to over 200 miles of trails and some of the best mountain biking around. The Miwok people gave it the name 'Coast Mountain', speaking to its immense beauty that stretches from ocean to summit. Here are a few of the most popular routes up Mt. Tam, as well as some nearby spots to visit after your adventure!
Hike to the East Peak – A great way to reach the summit of Mt. Tam is a 3.9-mile out-and-back trail from Mountain Home Inn. The route takes you up Gravity Car Fire Road and onto the Old Railroad Grade, passing plenty of mountain biking routes on the way.
Then, take the Fern Creek Trail to arrive at the summit of East Peak at 2,571 feet. Remember to take your time and appreciate the views from the top – although they might be obscured by fog! An easier option is to take the short 0.6-mile Plankwalk Trail loop (which can be extended with the Verna Dunshee Loop) from the East Peak Fire Lookout Station.
Steep Ravine/Matt Davis Trail – This 7.5-mile loop is a classic that offers spectacular views of the area, including redwood forests, lush canyons, streams, and wildlife. Follow the Matt Davis Trail, passing groves of coastal redwoods (you might even spot a waterfall in the spring), to the Pantoll Ranger Station, then take the Steep Ravine Trail downhill (look out for wildflowers in the spring).
Follow up with the Dipsea Trail to get stunning views of Stinson Beach, Point Reyes, and beyond, ending back at the beach. You can also start and end at the Pantoll Ranger Station, but you will have to pay for parking there.
Cataract Falls – One of the most spectacular waterfalls in this area can be found on a moderate 3-mile out-and-back from Bolinas Fairfax Road. In addition to the falls, you'll pass through lush forests, cross a bridge and take some steep steps.
There's also an awesome picnic area at the end of the trail if you fancy a break. For those looking for something longer, combine this route with several other loops or start from Rock Spring Trailhead to make an even longer loop along the entirety of the Cataract Segment.
Equator Coffee – Located in Mill Valley, Equator Coffee is a great place to grab some coffee, tea, and freshly-baked goods for your trip up Mt. Tam.
Parkside Cafe – After you finish your hike, head over to Parkside Cafe by Stinson Beach for a well-earned bite. The seafood and pizzas are delicious, but be sure to check out the takeaway snack bar for some quick snacks too!
You can even grab some soft serve to enjoy while relaxing on the beach. Enjoy!
Soar like an Eagle over Mt. Diablo State Park while Rock-climbing, Mountain Biking, and Camping
View Website
Get Directions
PERFECT FOR: Hiking and enjoying breathtaking views
Before heading out to Mt. Diablo, stop at Equator Coffee in Mill Valley for great coffee, tea, and an assortment of baked goods. Then hit the road and make your way up to the mountain, which stands at 3,849 feet and is one of the highest mountains in the Bay Area.
Along with stunning views from its summit, you'll find more than 50 miles of hiking and biking trails. But before entering the park, make sure to pay the $10 entry fee at the gate.
You cannot visit Mt. Diablo without stopping at its summit to see spectacular views that stretch for 200 miles from the Golden Gate Bridge to the Farallon Islands to the west, and Mt. To the south of the Sierra Nevada is Loma Prieta, to the north is Lassen Peak, and to the east is the Sierra Nevada.
Check out even more views with telescopes at the observation deck or learn about its geology and habitat at a small museum.
The Rock City area is full of unique sandstone formations and caves to explore, including the Wind Caves, Elephant Rock, Fossil Ridge, Artist Point, Sentinel Rock for rock climbing, and Boy Scout Rocks. Plus you can go waterfall hunting on the Waterfalls of Mt. Diablo Loop Trail in the springtime.
If you're looking for a bite to eat after your day of hiking, head to Walnut Creek for some great food and drinks. Sunrise Bistro has something for everyone in the family, Kinder's has delicious sandwiches.
The Walnut Creek Yacht Club is a good choice for seafood lovers, Teleferic Barcelona offers great tapas, Il Fornaio makes excellent pizza and pasta, and finish up with ice cream from the San Francisco Creamery Co. It's a great way to end your day exploring Mt. Diablo!
Taste amazing Wines in picturesque Healdsburg while exploring the Historic downtown and stunning countryside
View Website
Get Directions
PERFECT FOR: Romantic getaways, world-class wine tasting, and outdoor adventures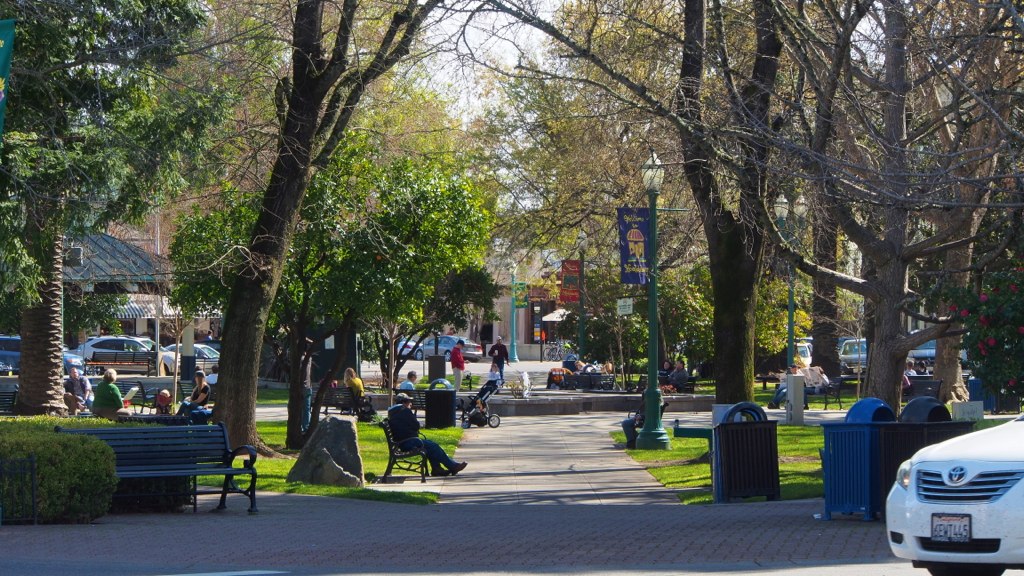 You can't come to the Bay Area without visiting wine country, specifically Healdsburg in Sonoma County. This is where the Dry Creek Valley, Russian River Valley, and Alexander Valley growing areas all intersect and offer arguably the best all-around wine country experience.
To make the most of your trip here, you should go wine tasting, sample the cuisine, and explore other options.
First off, head to one of the twenty tasting rooms in downtown Healdsburg or drive to more than 100 wineries nearby. Most tastings come with a fee, but you can often waive it by buying a bottle of your favorite wine. However, don't forget to have a designated driver!
When it comes to cuisine, Oakville Grocery has everything you need for a picnic or something on-the-go. For a more relaxed atmosphere, check out Bravas Bar de Tapas' outdoor patio and sample their small plates. Willi's Seafood & Raw Bar is another great option, as well as the seasonal tasting menu at SingleThread.
Aside from wine and food, Healdsburg also boasts an excellent assortment of art galleries worth exploring. If you're feeling active, rent a bike to ride along Dry Creek Road or take a kayak or canoe down the Russian River that cuts through town. No matter what activities you choose, you're guaranteed to have a great time in Healdsburg. Enjoy!
Climb to Breathtaking heights and stand in awe of Yosemite's iconic Waterfalls and Towering Granite Cliffs
View Website
Get Directions
PERFECT FOR: Camping, and sightseeing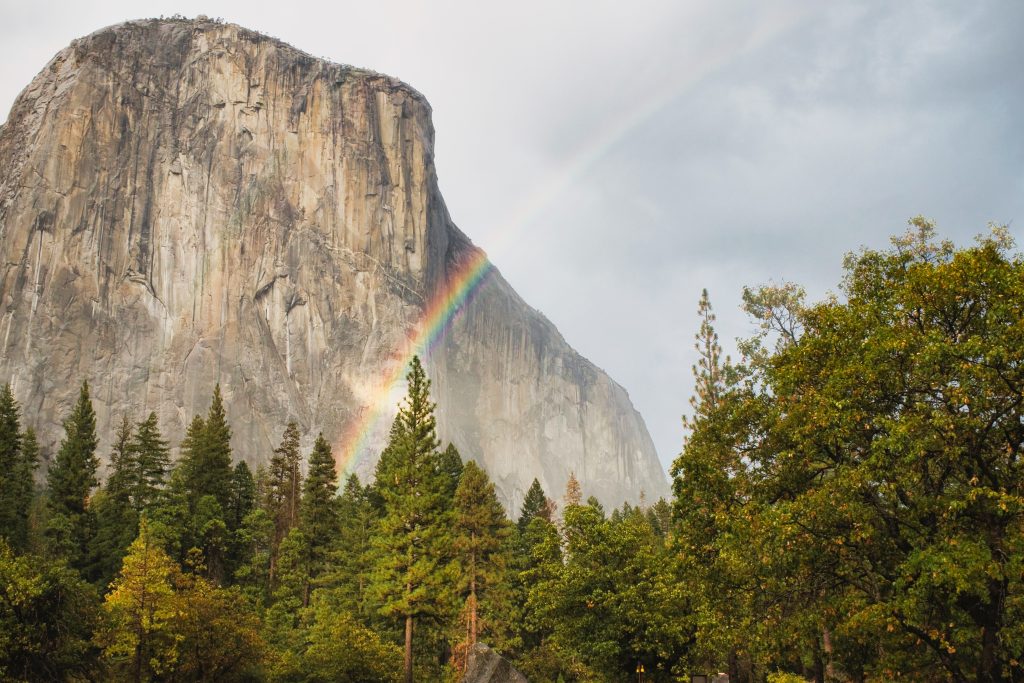 This magnificent corner of the Sierra Nevada Mountains is truly a magical place, boasting scenery that almost defies belief. During the last Ice Age, retreating glaciers carefully crafted granite monoliths with sheer rock walls that encircle a seven-mile-long Yosemite Valley.
Here, among the 250 bird species, black bears, coyotes, and chipmunks, you'll find 1,000-foot waterfalls tumbling down from towering cliffs, crystalline lakes surrounded by lush meadows, and ancient sequoia forests.
The sublime beauty of Yosemite was brought to life in the 19th century by landscape painters like Albert Bierstadt and in the 20th century, Ansel Adams captured the valley in vivid images.
Naturalist John Muir even went so far as to call it a place "where Nature may heal and cheer and give strength to body and soul alike."
Yosemite National Park, now a UNESCO-listed site, is home to 750 miles of nature trails in six different areas. These provide the perfect opportunity to explore the area with various activities such as hiking, bird-watching, and horseback riding.
There are also plenty of options for those who'd rather take things at a slower pace – picnicking, photography, and even lake fishing (April through November) or skiing in wintertime.
Accommodations can be found throughout the park from the rustic-chic Yosemite Valley Lodge and The Ahwahnee hotel to 15 campgrounds (including two backcountry campgrounds). And for the more intrepid adventurers, there are endless opportunities for rock climbing on the famous El Capitan and Half Dome rock faces.
If you're visiting from San Francisco it's a long drive (around four hours each way), so staying overnight is recommended. If you don't have much time, you should take an organized tour to get the most out of your day – like the Yosemite National Park full-day trip, which includes transportation and a guided tour. No matter how long you stay, this world-famous park will leave you with memories that last a lifetime.
Take a scenic drive down the Pacific Coast Highway, enjoy delicious seafood, and explore the charming seaside towns of Carmel and Monterey
View Website
Get Directions
PERFECT FOR: Road trips and scenic drives
The Central Coast of California is an absolute paradise. Home to a plethora of breathtaking coastal towns, two stand out among the rest as special escapes: Carmel and Monterey. These picturesque towns offer a tranquil old-world ambiance with their stunning natural surroundings. From San Francisco, both are just a short drive away.
Carmel is an especially romantic getaway destination. Just 120 miles south of San Francisco, the seaside village of Carmel rests along the stunning Carmel Bay. Here you can find peaceful Carmel Beach, with its white sand and windswept cypress trees as a perfect backdrop for relaxation and romance.
The town itself is also filled with attractions such as unique cottages, art galleries, boutiques, and fine-dining restaurants. Accommodations range from bed-and-breakfast inns to luxurious hotels for your convenience. No matter what kind of getaway you're looking for, a trip to Carmel is sure to satisfy you.
Monterey is also a great destination for its various outdoor activities, attractions, and historical sites. From Carmel, it is only a short drive away. Whoever you're traveling with or whatever your preferences may be, the Central Coast of California offers something special for everyone.
Meanwhile, the coastal town of Monterey (115 miles south of San Francisco) is slightly more urban in feel. Its most iconic attraction is Cannery Row, a historic waterfront fish-packing district that inspired the tales of John Steinbeck's novel.
Another must-see in Monterey is the Monterey Bay Aquarium, which often captures the attention and hearts of visitors, especially kids who love to see their favorite sea creatures up close.
The stretch of California's oceanfront Highway One between the two towns, known as the 17-Mile Drive, is also considered one of the most beautiful drives on the West Coast.
Along this route are magnificent viewpoints and natural sites like Point Lobos State Natural Reserve and Bird Rock Vista Point. Plus there are several prestigious Pebble Beach golf courses.
For those who want an even deeper experience, there are guided tours that take visitors to the top attractions in Monterey and Carmel. For example, a full-day tour from San Francisco includes stops at Cannery Row and the aquarium, with a drive down the 17-Mile Drive through Monterey and Carmel along the way.
All these activities make a visit to Monterey and Carmel a truly unforgettable experience. It's no wonder this area of California's Central Coast continues to be one of the most popular tourist destinations in the West.
Trek through lush Redwood Forests, marvel at ancient trees and breathtaking coastal views, and explore Muir Woods Hiking Trails and Muir Beach
View Website
Get Directions
PERFECT FOR: Exploring ancient redwood forests
A short drive north of San Francisco, just 16 miles away across the iconic Golden Gate Bridge on Highway 101 and winding country roads, is Muir Woods National Monument. This exceptional natural site is one of the few remaining old-growth coastal redwood forests in Northern California and offers magnificent scenery to behold.
It's a popular destination for hikers looking for a tranquil and refreshingly shaded trail that meanders through fern-fringed creek banks, canopies of giant redwood trees, and groves of fragrant bay laurels.
For those who wish to take the journey from Muir Woods down to the Pacific Ocean at Muir Beach, there is a three-mile trail to take. This sandy beach offers camping sites, picnic areas, and The Pelican Inn for visitors to refuel with a hearty meal of authentic English country cuisine before taking the hike back.
Unfortunately, due to the crowds and limited space at Muir Woods National Monument, visitors must make a reservation in advance for paid parking or a shuttle bus ride. Alternatively, many opt to take the guided Muir Woods and Sausalito Half-Day Tour that departs from San Francisco. This offers an easy way to get to and from the park without having to worry about navigation or parking.
No matter how you choose to experience it, a trip to Muir Woods National Monument is sure to be a memorable one. From its towering redwoods to the picturesque views of the Pacific Ocean and everything in between, it's an amazing place to explore and appreciate nature.
Surf the Legendary Waves of Santa Cruz, hike through coastal trails, visit Amusement Parks and explore its vibrant nightlife
View Website
Get Directions
PERFECT FOR: Enjoying the great outdoors and a laid-back beach lifestyle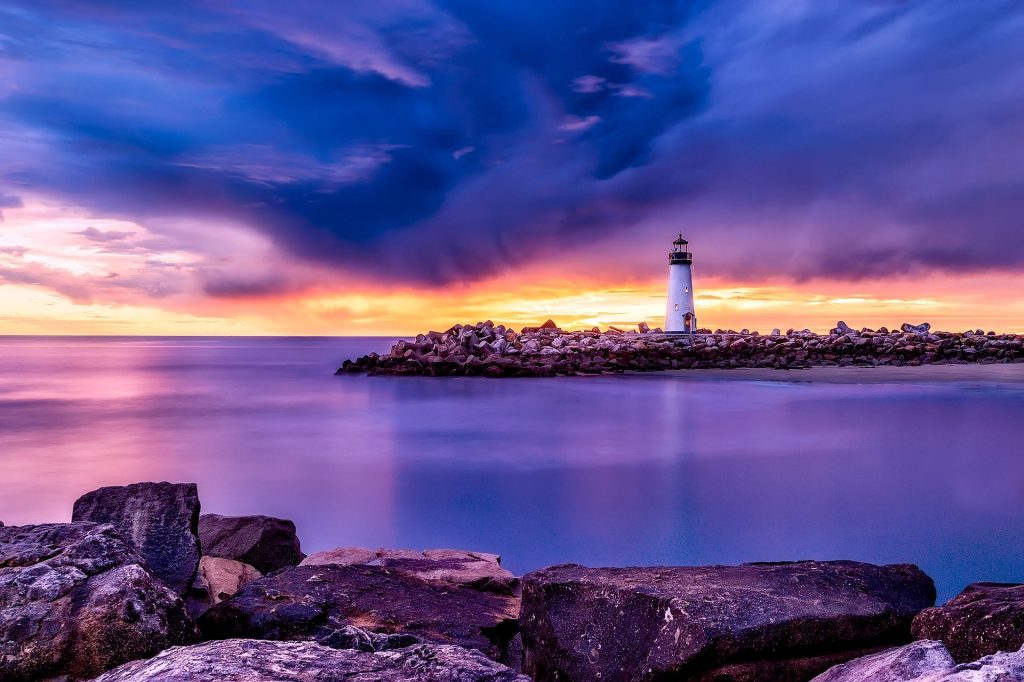 Santa Cruz is a beachfront paradise that offers plenty of activities for visitors. It was here where surfing first took place on the U.S. mainland, making it the original surf city. But besides riding the waves, visitors can also take advantage of all the other wonders this central coast city has to offer.
For example, those looking for a little excitement can head to Santa Cruz Beach Boardwalk, the oldest seaside amusement park on the west coast. Here, they can ride the rides and even enjoy some classic carnival food.
For those who are looking for more of an ocean adventure, there are plenty of options. Scuba diving, paddleboarding, kayaking – you name it. And if you're lucky, you might just spot some whales while out on the water.
But if all that activity has got you feeling exhausted, why not explore downtown Santa Cruz? Here, visitors can shop the boutiques and galleries along tree-lined streets, providing a nice reprieve from all the hustle and bustle.
Plus, it's all less than a 90-minute drive south of San Francisco – making it the perfect day trip location! So don't miss out on all that Santa Cruz has to offer and take some time to explore this beachy paradise. You won't regret it!
Also Read: A-Z Guide to The Best Alaska Cruise
Explore the Legendary Alcatraz Island and its fascinating history
View Website
Get Directions
PERFECT FOR: Exploring the history of American imprisonment
Alcatraz Island has been the center of fear, fascination, and mystery for many years. Once home to some of America's most notorious criminals, including Al Capone and Birdman, this former federal penitentiary offers visitors a unique look into the dark history of the island.
Located two kilometers away from mainland San Francisco in the middle of the San Francisco Bay, Alcatraz has been a tourist attraction for decades and is one of the most popular day trips near the city.
Guided tours are available that take visitors inside the island to explore its notorious past. These tours cover everything from the inner prison compounds to its grounds, telling stories of both prisoners and staff who lived there. It is a captivating look into the history of this eerie island, as well as a unique and educational experience. Visitors can also explore the island's exterior, taking in views of San Francisco Bay and its surrounding islands.
Alcatraz Island is an unforgettable destination that combines mystery, history, and some of the most incredible views San Francisco has to offer. It is a must-visit for anyone who wants to get an inside look into the infamous federal prison that was once home to America's most notorious criminals.
Things to Consider Before Going on Day Trips from San Francisco
San Francisco is home to some of the most beautiful scenery in the country, making it a perfect destination for day trips. From packing the right supplies and clothes to choosing an appropriate mode of transportation and planning for activities, here are a few things to keep in mind before embarking on your day trip from San Francisco:
Packing the Right Supplies — Before heading out for a day trip from San Francisco, it's important to make sure you have all the essentials. Pack plenty of water and snacks to stay hydrated and fueled. Depending on the type of activities you plan to do, make sure you have the necessary supplies.
Choosing an Appropriate Mode of Transportation — When planning your day trip from San Francisco, it's important to consider the type of transportation you will use. Driving is a good option if you will be staying within the city limits, but if you plan to explore outside of San Francisco, using public transportation or renting a car may be more convenient. Make sure to factor in traffic and driving times when choosing your mode of transportation.
Planning for Activities — One of the best ways to make sure you have an enjoyable day trip from San Francisco is to plan activities. Research local attractions and create a detailed itinerary of places to visit so that you can make the most out of your time in the city. Be sure to take into account any travel time when scheduling activities, as well as admission prices or reservations that may be required.
Whether you choose to explore downtown San Francisco or venture out into the surrounding area, keep these things in mind before embarking on your day trip and you are sure to have a great time. Have fun and be safe! Happy Exploring!
How Do We Pick Our Recommendations?
We take a lot of factors into consideration when picking our top things to do on your day trips. We have also recently provided recommendations for things to do in Lisbon, SoHo, Buckhead, and other locations during your day trips. We look at the attractions, activities, and experiences that are most popular among travelers. We also research what kind of scenery you will be exposed to if you choose to visit a certain spot or activity. Additionally, we take into account the local culture and history, so we can provide you with an in-depth adventure. We also consider the ease of access to each location, as well as any additional services that may be necessary for making your day trip a success. Finally, we take into consideration cost and affordability when rating activities and attractions. With these factors combined, our team members have personally visited those places to get a real hold of all the things one can do on day trips from San Francisco.
Next Read: 7 Incredible Things You Can Do In Beacon, NY
Top 10 Things To Do on Your Day Trips from San Francisco - FAQs
How far is Yosemite National Park from San Francisco?
Yosemite National Park is about 200 miles from San Francisco, making it a great weekend getaway.
What are some of the best coastal towns to visit near San Francisco?
Half Moon Bay, Bodega Bay, Point Reyes, and Monterey are some of the best coastal towns to visit near San Francisco.
What are some must-see attractions near San Francisco?
Alcatraz Island and Golden Gate Bridge are some of the must-see attractions near San Francisco.