Have you been looking for an exciting and interesting vacation destination to explore? If so, Buckhead should be your destination of choice! Located in the heart of Atlanta, Georgia's liveliest city, it's easy to see why this area is a great place to explore. Whether you're looking for a lively nightlife scene, delicious restaurants, museums, or galleries – Buckhead has it all. And if you're looking for some thrilling things to do in Buckhead, there's no shortage of options! So, head over to Buckhead and get your adventure on!
10 Thrilling Things To Do in Buckhead
Whether you're in town for a weekend or planning an extended stay, here are 10 thrilling things to do in Buckhead that you won't want to miss:
Discover the Rich History of Atlanta at the Atlanta History Center
View Website
Get Directions
PERFECT FOR: Looking into the city's rich history and exploring its culture through interactive exhibits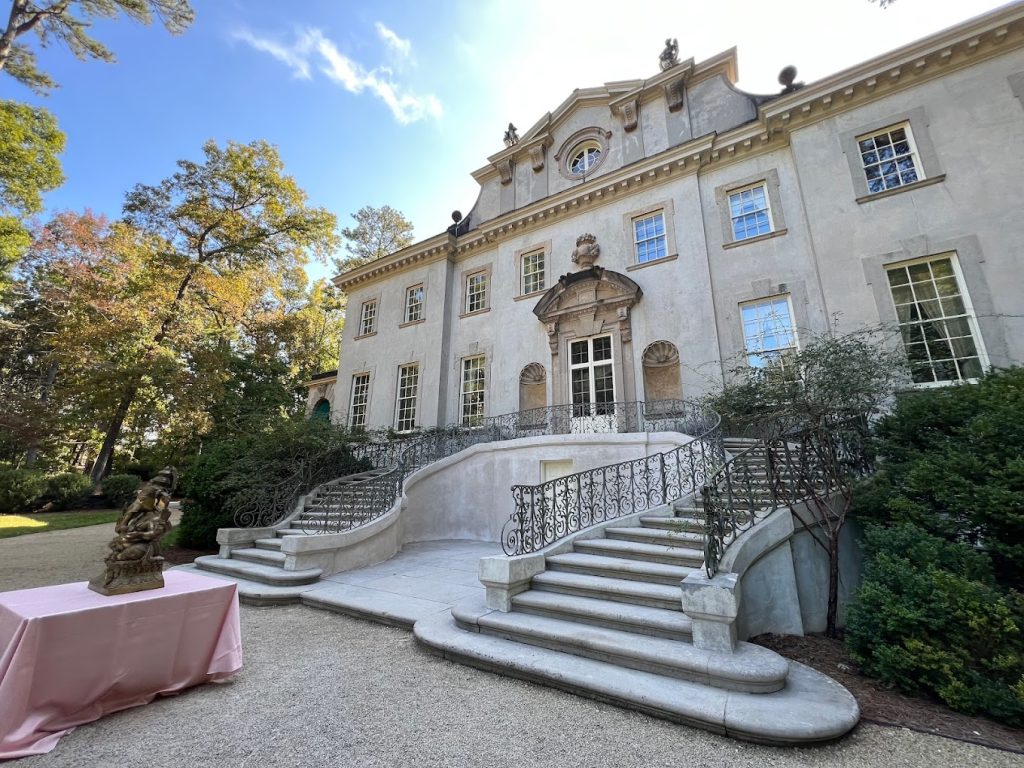 The Atlanta History Center is a 33-acre paradise for history buffs and curious minds alike. Founded in 1926 as the Atlanta Historical Society, it has grown to encompass four historical houses, enchanting gardens, onsite and online exhibitions, and much more. From golfer Bobby Jones's grand slam trophies to exhibits on railroads and how they shaped the state, there's something for everyone to enjoy.
The Center is home to one of the largest collections of Civil War relics in the United States, as well as a series of September 11 first-responder memories, ephemera and media telling the story of Atlanta citizens, and interactive screens that bring history alive.
Whether you're looking to learn more about Atlanta and its storied past or just to explore the center's diverse collection of artifacts, you'll find plenty to keep you occupied. The Atlanta History Center also offers a range of engaging programs for both adults and kids.
From guided tours of historical houses to interactive hands-on activities to special themed events throughout the year – there's something for everyone!
Meander Along the PATH400 Greenway
View Website
Get Directions
PERFECT FOR: Nature lovers looking to explore Atlanta's outdoors with a scenic walking or biking trail
The Buckhead Collection is an ambitious initiative to create more green spaces and parks throughout the area. At its core is PATH400, a 5.2-mile-long greenway weaving through the heart of Buckhead and past neighborhoods, offices, and retail stores – all offering plenty of space for pedestrians and cyclists alike.
Though not yet finished, the stunning trail has already been opened to visitors. Wander along the path and take in the towering trees, looping residential areas, and parallel highways. You'll also find plenty of public artworks scattered throughout – from murals to painted picnic tables, shadow panels, birdhouses, and more!
The entire atmosphere of PATH400 is one of serenity and beauty, making it the perfect destination for those seeking a peaceful escape. With each step you take along this inspiring trail you'll deepen your connection to Buckhead and nature. Discover PATH400 – an evolving journey through the green heart of Buckhead.
And after a peaceful and beautiful walk along PATH400, families may want to consider staying at one of the Top 10 Family-Friendly Hotels in Atlanta. With a range of amenities and convenient locations, these hotels are the perfect place to rest and recharge after a day of exploring the city.
Head to Moondogs for a Great Time!
View Website
Get Directions
PERFECT FOR: Enjoying some delicious food and drinks surrounded by an upbeat atmosphere
Welcome to Moondogs, an Atlanta landmark that promises a 'four bars in one' experience! This popular hangout spot has been around since 1993, making it the ideal spot to unwind after a long day.
Whether you're looking to catch the big game, grab a couple of cold ones with your friends, show off your karaoke skills or challenge your friends to a friendly game of pool or darts – Moondogs has something for everyone.
At the sports bar, you can come to watch your favorite teams battle it out on the screen while enjoying beer and spirits. You can even play a few games of beer pong, Jenga, or beer ball with your friends.
Meanwhile, over at the EDM bar, you and your friends can dance to the groovy beats as glow-in-the-dark fixtures, neon lights, and lasers light up the place. There's also an opportunity for a performance on stage alongside neon hula hoops and cosmic beer pong.
And if you're feeling brave, head over to the karaoke bar where you can sing your heart out to the current top 40 hits while playing cosmic foosball with your friends in between! With so many activities and entertainment, it's no wonder Moondogs remains a popular hangout spot for bar-goers in the Atlanta area.
Come and experience the four bars in one experience at Moondogs!
Reconnect with Nature in Chastain Park
View Website
Get Directions
PERFECT FOR: Enjoying the beauty of nature, taking part in a variety of recreational activities, and immersing themselves in diverse cultural experiences
Chastain Park is the largest park in Atlanta, sprawled over 268 acres of green space. With its abundance of amenities and activities, it's no wonder why this oasis is a favorite among locals looking to get away from the hustle and bustle of city life.
From picnics beneath the sun to athletic endeavors and cultural events, Chastain Park is the perfect place to bring your family.
Start your day by bringing a picnic lunch and enjoying some time in the park with your family. Afterward, why not get active? There are plenty of activities to choose from – tennis courts, softball diamonds, a golf course, gymnasiums, and trails. Feeling brave? Take a dip in the swimming pool or trot on horseback alongside joggers.
If your family needs some entertainment, head to Chastain Arts Center, an educational center located within the park. Here you'll find workshops, classes, and exhibits showcasing all kinds of creative mediums. Exhibits are often changed up, so there's always something new and exciting to explore.
From morning until night, Chastain Park offers something for everyone in the family. With its ample amenities and activities, it's no wonder why this park is a popular destination in the Buckhead district. Make sure you check out this wonderful park – your family will be glad you did. Enjoy!
And for those flying into Atlanta, there are several hotels near the Atlanta International Airport that offer free shuttle services, making it easier to get to and from Chastain Park. Check out the Top 6 Best Hotels near the airport offering this convenient service. With comfortable rooms and top-notch amenities, these hotels are the perfect place to stay for families who want a hassle-free travel experience.
Get ready for a world of endless fun, exploration, and imagination at LEGOLAND! The entire family can spend hours discovering the creative wonders of this interactive amusement park.
Get your camera ready and explore MINILAND, where you'll find a LEGO representation of Atlanta's iconic landmarks all created from over 1.5 million bricks with mischievous mini-figures hidden throughout.
Be sure to check out the 4D cinema for an enhanced viewing experience complete with wind, snow, and rain effects that'll make you feel like you're part of the movie! Or take a ride on interactive games like Kingdom Quest or Merlin's Adventure where your kids will be tasked with pedaling, zapping, and collecting points to save the day. But that's not all, LEGOLAND has plenty more in store!
Take your kids to the Great LEGO Virtual Reality race where they'll get to explore virtual reality scenarios like lava caves, flying objects, and flight escapades. Plus don't miss out on a fun meet-and-greet opportunity with your favorite LEGO characters.
With so much to explore and discover, LEGOLAND is sure to provide hours of entertainment for the children and the young at heart. Come experience LEGOLAND's world of creativity for yourself!
Catch a live performance at Buckhead Theatre
View Website
Get Directions
PERFECT FOR: Music and entertainment lovers looking to experience an unforgettable night of live music, comedy acts, and other special events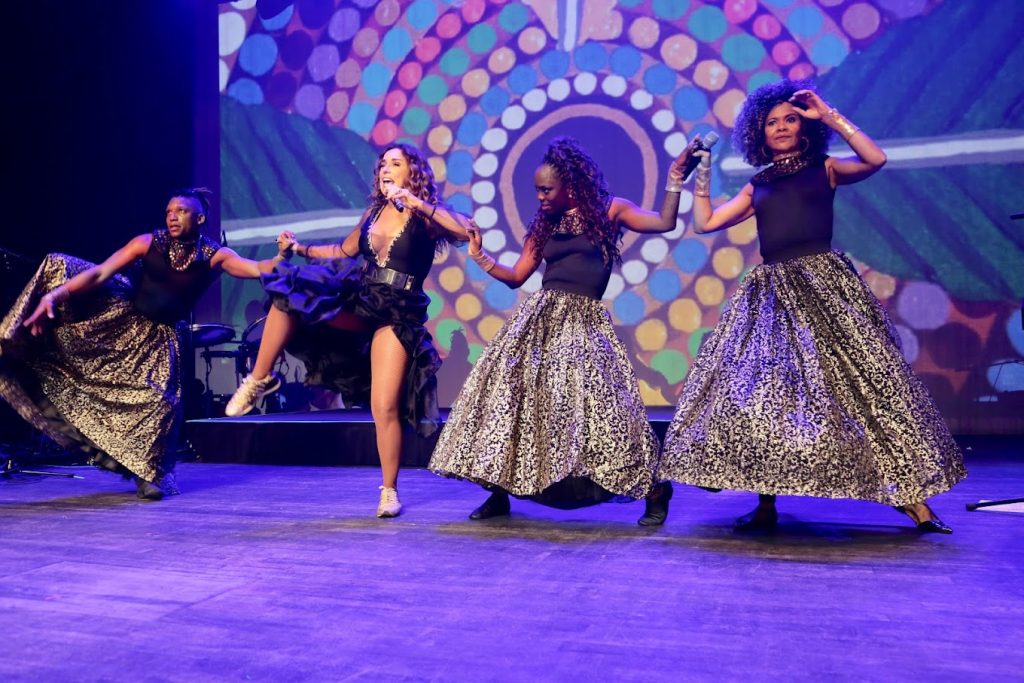 Buckhead Theatre is a beautiful testament to Atlanta's love of the arts. Originally opening in 1931 at one of Buckhead's most popular gateways, it has since been carefully restored and opened again in 2010 as the city's premier intimate performance venue.
The theatre combines Spanish-Baroque architecture with classic movie-house stylings, creating a unique and inviting atmosphere. The venue has been a hub for great entertainment for almost 80 years, playing host to alternative, country, rock, hip-hop, and other shows.
The theatre boasts incredible lighting, sound, and amenities that provide an unparalleled experience no matter what show you attend. In addition to concerts and music performances, the venue also offers stand-up comedy, lectures, and Broadway plays.
No matter what your taste you're sure to find something that will captivate you at Buckhead Theatre. Visit this cozy venue and discover the rich musical heritage of Georgia and the Southeast which is a constant reminder of Atlanta's vibrant music scene.
With all the great shows it offers there's something for everyone in this historic hotspot. So come experience all that Buckhead Theatre has to offer – you won't regret it!
Recommended Read: 7 Must Visit Restaurants in Dana Point For A Phenomenal Dining Experience
Strike up the Fun at The Painted Pin
View Website
Get Directions
PERFECT FOR: Enjoying a unique mix of bowling and arcade games, craft cocktails, and delicious small plates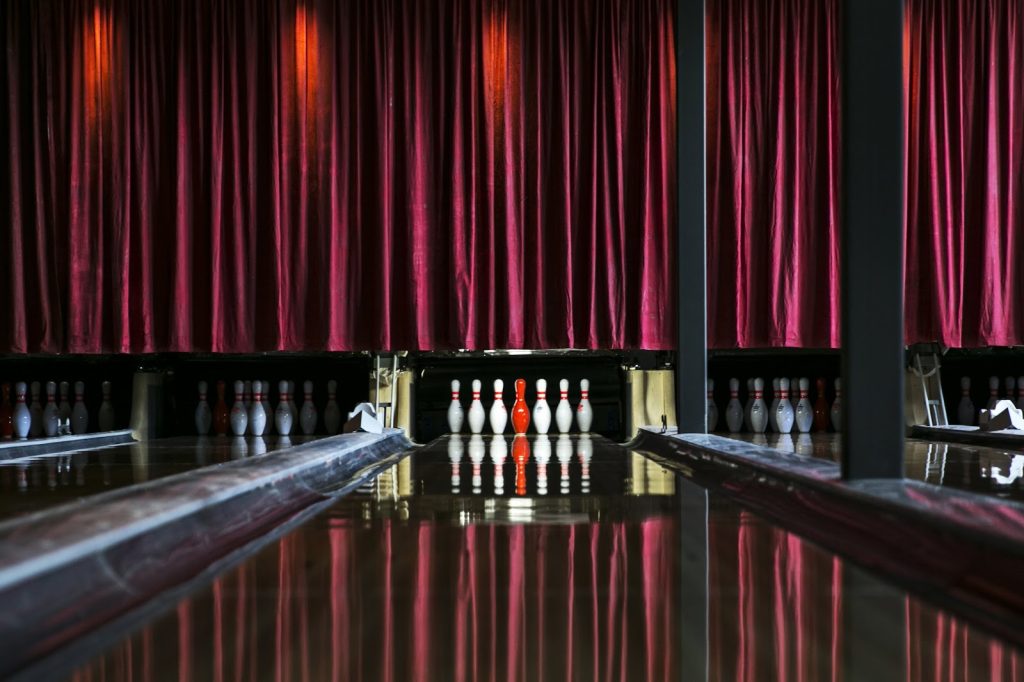 If you're looking for a great place to entertain a large group of friends in Buckhead, The Painted Pin is the perfect spot. Set in an industrial warehouse with unique décor and a lively atmosphere, this upscale boutique bar, bowling, and entertainment alley has something for everyone.
You'll find 20 full-service lanes where you can challenge each other to an exciting game of bowling. Striking out is certainly not a requirement – just have fun! The Painted Pin also offers plenty of other games, from bocce courts and shuffleboard tables to ping pong, skee ball machines, Southern skittles tables, giant Jenga, darts, and a bimini ring toss. This is a place where you'll never get bored!
To top it all off, The Painted Pin is beautifully designed with comfy couches, diverse crowds of people, and delectable food and drinks. Whether you come for the games or just to hang out, you're sure to have an enjoyable evening.
Gather your friends and head to The Painted Pin for a night of fun and entertainment! With its cool atmosphere, great games, and refreshments, you're guaranteed an unforgettable time. Get ready to be surprised by all the possibilities at this unique spot in Buckhead.
Discover Delicious Craft Beers on a Southern Beer Tour
View Website
Get Directions
PERFECT FOR: Craft beer connoisseurs, allowing them to sample unique brews from the region's top breweries and taprooms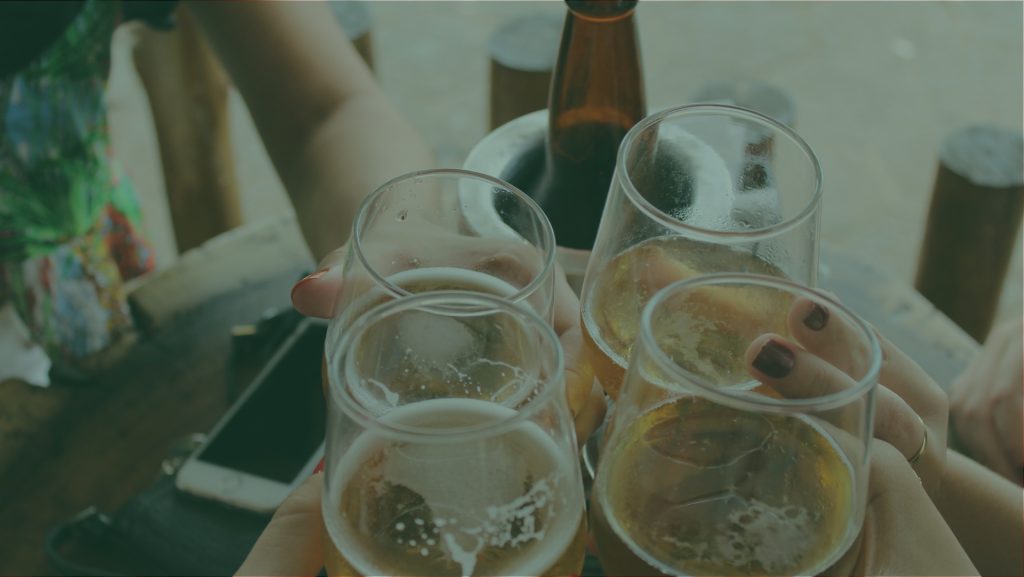 At Southern Beer Tours, you can appreciate the skill of Atlanta's craft beer makers entertainingly and uniquely. Their private tour offers a stopover at three breweries where you will get to enjoy your first pint along with small snacks and water, making it an even better experience.
Their Atlanta Brewery Tour takes you to three top-tier breweries such as SweetWater Brewing, Atlanta Brewing, and Monday Night Brewing. You will get a private tasting experience and learn about the brewing process in the production areas. Their Sippin' in the Suburbs tour is a great way to relax like a local!
This tour stops by Good Word Brewing for an educational tour and pint, then on to Anderby Brewing, a craft malt-certified brewery, and lastly StillFire Brewing, an award-winning brewery. You are sure to enjoy the delicious beer while learning about the brewing process of each one.
Southern Beer Tours has something for everyone and is the perfect way to explore Atlanta's amazing craft beer scene.
Whether you're a craft beer enthusiast or just looking for a fun way to spend an afternoon, Southern Beer Tours has you covered. So join them and experience the best of Atlanta's craft breweries! This tour is sure to leave you with an unbeatable experience and unforgettable memories!
Visit Buckhead Art and Company and Discover a Breathtaking Array of Contemporary Art
View Website
Get Directions
PERFECT FOR: Artwork enthusiasts looking to explore unique art in an inspiring atmosphere
Buckhead Art and Company is an inspiring spot for creatives in Atlanta. It provides a refreshing space to view contemporary fine art from established artists across the country.
At this 4,000-square-foot gallery, visitors can admire paintings that are set against towering ceilings and clean white walls. Owner Katie Jones has a real passion for fostering a welcoming atmosphere for artists, art viewing, and acquisitions.
At Buckhead Art and Company, you can find a broad range of works from provocative pop pieces to harmonious landscapes, dizzying color combinations, timeless paintings, melodic backdrops, bold brushwork, and meticulously crafted designs-all with their unique visual language. A gallery is also an excellent place for shopping, with all the pieces for sale.
Buckhead Art and Company is not just a great destination for visual art; it's also about creating an experience that nurtures and encourages creativity. The gallery hosts events like artist talks, panels, workshops, and more to help foster a sense of community among creatives.
So if you're looking to add a touch of creativity and culture to your life, Buckhead Art and Company is the perfect place. Whether you're a local or simply passing through, this hidden gem in Atlanta will enlighten the artist in you. Stop by now and discover something new!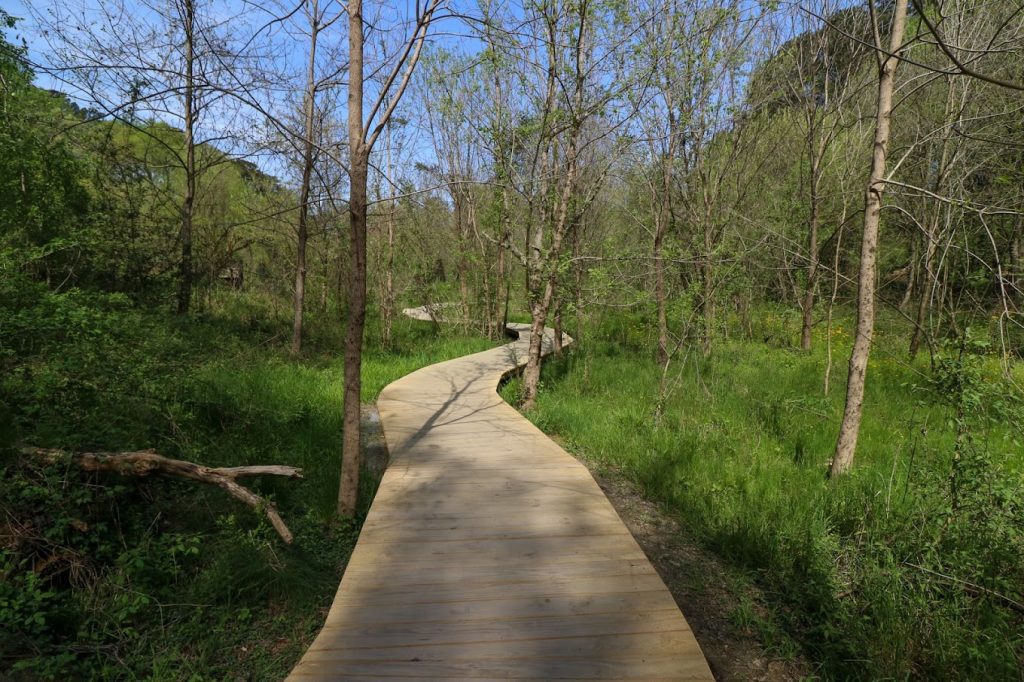 Blue Heron Nature Preserve is a unique 30-acre preserve located in North Buckhead that provides visitors with an opportunity to explore the wonders of nature. The preserve features a 3-mile Blueway Trail, which winds its way through wetlands, meadows, woodlands, and riparian areas.
Visitors may also enjoy conservation havens specifically designed for amphibians, bees, turtles, and urban waterways.
The meadows or prairies are home to a variety of herbaceous plants such as grasses and wildflowers. The riparian areas consist of creeks, rivers, streams, and surrounding floodplains.
Woodlands offer three to four layers of low herbaceous plants, shrubs, and shade-tolerant trees and vines. The wetlands are beaver-created with a series of dams built in creeks, creating two different ecosystems that overlap.
Blue Heron Nature Preserve offers so much more than just sightseeing. Visitors can join guided hikes or nature walks to learn more about the environment, find out about the native wildlife and plants, or take part in various educational programs. The preserve also hosts a variety of events throughout the year, such as bird watching, spring wildflower walks, outdoor yoga classes, and astronomy nights.
Blue Heron Nature Preserve is an ideal destination for anyone looking to escape the hustle and bustle of urban life and get back in touch with nature. Its unique mix of wildlife areas, educational programs, and events provides visitors with an insight into the beauty of the natural world.
Whether you're looking to learn more about nature or just enjoy a peaceful day out in the park, Blue Heron Nature Preserve is the perfect place to go. Spend some time here and appreciate its many wonders.
Editor's Pick: 10 Awesome Things To Do in Strawberry AZ- From Leisurely to Thrilling
Things to Consider Before Going to Buckhead
Before visiting Buckhead, a vibrant, upscale Atlanta neighborhood, there are certain things to consider. From transportation and parking to restaurants and attractions, it's important to plan for the best possible experience. To make your visit as enjoyable as possible, here are some things to consider before going to Buckhead:
Transportation & Parking — Buckhead is easily accessible via public transportation. If you're driving, make sure to plan for parking. Most areas of Buckhead have metered street parking but it can be difficult to find a spot during peak hours. There are, however, plenty of garages and lots near the popular shopping, dining, and entertainment areas. Additionally, many hotels in Buckhead offer valet parking for guests.
Dining — Whether you're looking for a casual lunch spot or an elegant dining experience, Buckhead has plenty of restaurants to choose from. You'll find everything from classic Southern cuisine to international flavors – all within walking distance of the many shops, attractions, and hotels in the area.
Attractions — There's no shortage of things to do in Buckhead, from outdoor activities like hiking at Chastain Park to cultural institutions such as the Atlanta History Center. The neighborhood also has plenty of nightlife venues, including bars, lounges, and live music venues. Plus, if you're a fan of the performing arts, there are several theaters in the area showcasing live plays and musicals.
Hotels & Accommodations — Buckhead offers plenty of options when it comes to finding accommodations for your visit. Whether you're looking for an upscale hotel or a more budget-friendly option, you'll find something that fits your needs in the area. Additionally, there are a variety of short-term rental options in Buckhead, from cozy apartments to luxury homes.
With all these things in mind, you'll be prepared for a great time when you visit Buckhead
How Do We Pick Our Recommendations?
We carefully curate our recommendations to ensure that all of the activities we list are both thrilling and entertaining. We take into account the experiences of locals and visitors alike to provide a comprehensive overview of what Buckhead has to offer. We start by researching the best activities available in Buckhead so that we can make sure to include a variety of experiences. We also use our personal experiences to narrow down our list of potential recommendations. To further ensure accuracy, we check customer feedback from previous visitors. Finally, when selecting activities, we always make sure that they are both thrilling and enjoyable. With these criteria in mind, Hopdes is proud to provide the best recommendations of things to see and do in Buckhead. We hope that you get excited about all the possibilities and have a wonderful time exploring the city! Also, check out our recommendations for the best things to do in SoHo, Beacon, and North Wayne!
10 Thrilling Things To Do in Buckhead - FAQs
What Type of Nightlife is available in Buckhead?
Buckhead offers an array of nightlife choices such as high-end bars, trendy lounges, rooftop hangouts, and late-night nightclubs.
What Cultural Attractions can I find in Buckhead?
Buckhead is home to many cultural attractions such as The Atlanta History Center, the High Museum of Art, and the Margaret Mitchell House & Museum.
What is the best way to get around Buckhead?
The MARTA rail system provides convenient access to Buckhead, and there are also several bus routes in the area. Additionally, it is easy to hail a taxi or use ride-sharing services such as Uber and Lyft.