Historically, Beacon has had a strong industrial concentration and is now home to the legendary Dia: Beacon museum, which has quickly developed into one of the world's most celebrated destinations for art admirers.
The city's development since the early 1990s has left a big mark, especially culturally. Beacon is a great site to begin your exploration of the Hudson Valley just when you're ready to have one of the best times of your life exploring new places.
Our list of the top things to do in Beacon, New York, will help you learn about the greatest locations to visit here. If you're looking for more exciting things to do in the area, be sure to check out our list of 10 round-the-clock activities to experience on your trip to SoHo
These Destinations Make Beacon, NY An Amazing Tourist Spot
In Beacon, Dia will be the ideal starting point to get to know this dainty Hudson River Valley town. Dia Beacon greatly influenced the shift in Beacon. The Dia Art Foundation was established in New York City in the 1970s. Although the organization maintains a presence in Chelsea, Beacon has managed to grow significantly in prominence.
Dia Beacon was established in 2003 in a former Nabisco Box printing facility on the banks of the famed Hudson River. It is home to modern art and renowned for its stunning lighting. You can easily get to Beacon on foot from the railway station and observe the neighborhood on your walk.
When you finally get to Beacon, you will readily agree with us when we tell you that every bit of the $15 admission fee is worth it, without a doubt. Even if you're not the biggest modern art enthusiast, the building's architecture is bound to grab the wonder and attention of just about everyone. It's amazing how Dia will surprise you every single time with its ever-changing list of featured artists. It's such a joy visiting alone or with friends and family.
The combined Guggenheim, Whitney, and MoMA museums in Manhattan do not have as much jaw-dropping display space as Dia: Beacon. The former Nabisco box-printing plant's massive inside space makes it a suitable location for the Dia Foundation's permanent collection of the 1960s and 1970s art.
Individual galleries created especially for the works of each represented artist are an experience to remember. Together, their creations represent almost all significant late 20th-century art trends, including pop, a conceptual, abstract expressionist, and expressionism. Highlights include pieces by legendary figures such as Richard Serra, Dan Flavin, and Andy Warhol.
Beacon's Main Street is lined with independently owned shops making it super vibrant and lively. Visit The Last Outpost Store for Beacon merchandise, Play Toys, and Gifts if you're looking for kid's toys or Zakka Joy for amazing stuffed toys, ornamental cutlery, etc. If one shop could be considered a hidden gem, it must be Binnacle Books.
After visiting Dia Beacon, art lovers may want to explore other art destinations such as the top galleries in Laguna Beach.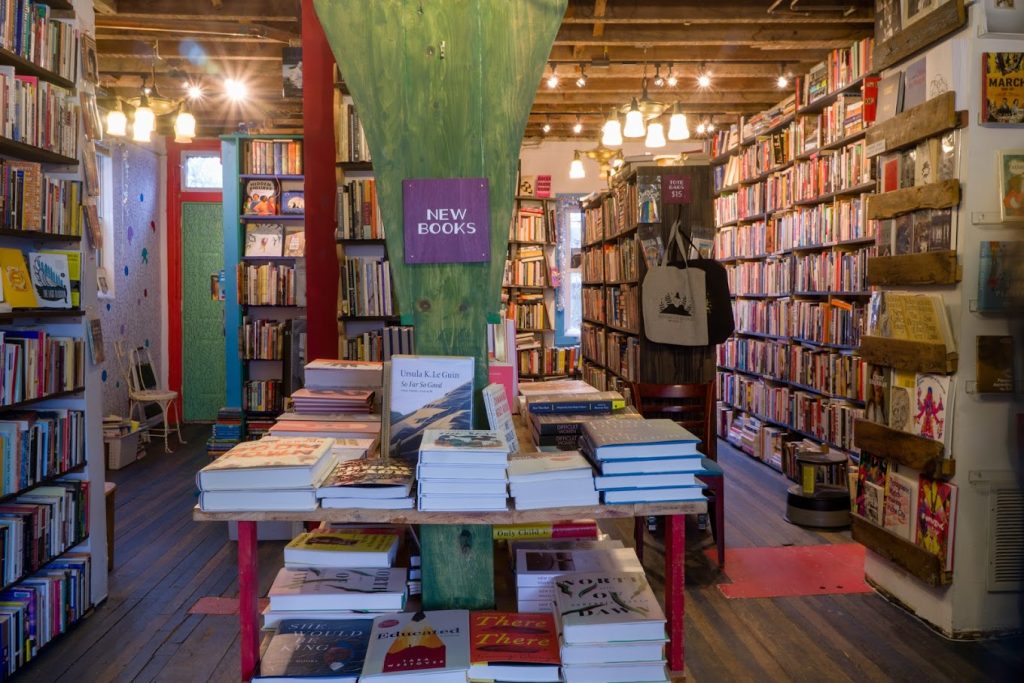 Although it's just an unassuming little bookstore, it's quite underrated for the experience it provides. Binnacle Books is where so many of us would love to go, so it has to be part of this list. Binnacle has a massive collection of used and new literature, poetry, literary nonfiction, political history, art, drama, philosophy, graphic novels, and children's books.
Typically, Binnacle will also order books that you are interested in and cannot find in their store at a given moment. Amazingly, you can give your new books because they buy secondhand books in good condition, especially in their main subject areas.
Together, four partners who have worked as authors, editors, singers, producers, organizers, instructors, filmmakers, and booksellers created the bookshop. Binnacle is the best place to visit in Beacon if you enjoy reading, art, and the kindness this world offers.
Both new and secondhand books are offered at Binnacle Books, which often has a few carts outside with titles priced between $1 and $5. Their selection is so interesting, and unlike any you've ever seen. There is a vast amount of exposure to many literary genres and cultural perspectives, as well as specialized subjects that are frequently highly disconnected from popular culture.
Second, even though it is picky, their buyback program is excellent and gives you store credit for other books! Third and most importantly, their community support with their mini food pantry and fridge is wonderful.
Even if you're not a big reader, the atmosphere in the store is too warm and inviting to pass up. It's a book lover's paradise. It is unique and comes highly recommended by us!
Owning a small business is challenging, and maintaining a physical storefront gets more challenging yearly. It's vital to support local companies. Beacon is full of tiny shops where you may find the ideal summer clothing or Christmas present for friends and family.
One of the coolest things to do in Beacon is to spend the day browsing among all the many businesses, such as Binnacle.
Sean Gilvey launched Hudson Beach Glass Philadelphia, a glass workshop and gallery in Old City. Hudson Beach Glass has been passed down to three generations of the family.
Customers may observe the glassblowing process while shopping in this distinctive area. The various items offered are decorative soap dishes, chic sushi trays, lovely drinkware, and handmade jewelry.
This location is on a lovely Main Street with plenty of charming boutiques, galleries, and eateries. Beach Glass Store is a standout that manages to hold its own. If you're lucky, you can watch them create their masterpieces while shopping for various goods.
There are glasses, cups, plates, home accessories, jewelry, vases, culinary utensils, animals, globes, marble, sea glass, and other unusual objects everywhere. It would be easier to come through the doors and leave empty-handed by buying handmade glass, jewelry, or artwork.
Most definitely not. The most difficult aspect is deciding which piece to take home with you because prices are greater than fair. We also had the pleasure of seeing one of the artisans make a little vase. For practically everybody visiting the nearby region, this is a must-do activity.
Editor's Pick: Visiting Harlem – NYC? Here's our take on what you should be doing right now!
The parking lot beside the post office serves as the outdoor Beacon Flea Market venue. It's a lot like your average flea market but with Beacon's fantastic vibes that offer antique seller's items on hawkers such as clothing, used electronics etc.
It's also a great place to meet people and learn more about this charming tiny town in the heart of the Hudson Valley, and without it, this list would be incomplete.
A primarily vintage, collector's items, one-of-a-kind, open-air market located in the heart of Beacon. At the beacon flea market hawkers set up stalls of amazing and handcrafted goods. On your trip to this market, you will find amazing steals at throwaway prices.
Every Sunday, occasional and regular sellers make the market lively and a phenomenal tourist spot with their quick turnover of goods. Hop onto the public transport and explore the nearby town of Cold Spring for a super refreshing day out. During balmy weather, it can be so much fun exploring Cold Spring and the Flea Market alike.
With free parking, customer access, and "something for everyone," the beacon flea market provides a happy and exciting shopping experience for families and food enthusiasts. There are unique things to find here, not just from America but worldwide, because all occasional and regular sellers belong to many different ethnicities, making the flea market all the more special.
This is its most exciting feature: you get to see and buy unique things from all over the world. Highlights include vintage designer clothing and accessories, handmade jewelry, antiques, estate jewelry, colorful glassware, retro cookware, vintage furniture and lighting, estate sales and house clean-outs, vinyl, books, and local treasures.
Since there isn't enough room for food vendors at the Beacon flea market, we recommend you check out the numerous cafés and eateries on Beacon main street. If you're a fan of unique finds and vintage items, the Beacon Flea Market is a must-visit. But if you're in the city, be sure to check out some of the coolest places to go thrifting in NYC.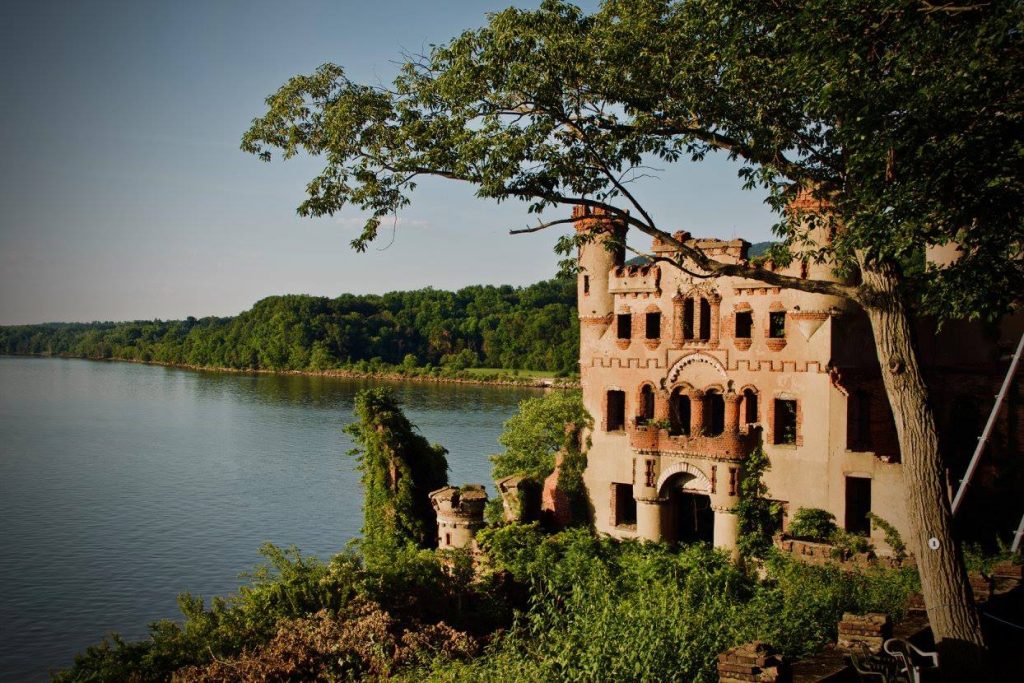 On the Metro-North train, you'll see a little island with a castle just a few minutes before you arrive at Beacon railway station. This is where the stately Bannerman Castle is. Now a battered building undergoing extensive preservation, it tells the tale of a glorious past with an interesting history.
It's such a fun part of Beacon which was constructed in the early 1900s. After being used as a private house and a storage location for items like explosives, it was later given to New York State. Because Bannerman Castle is situated on an island in the middle of the Hudson River, tours begin with a 30-minute boat ride from a port in nearby Beacon, New York.
This makes it very convenient for people arriving by rail and car on the Hudson Line of the North Metro Railroad (which is only 1:40 from Grand Central Station in New York City).
Along with showing nearby attractions in Beacon and Newburgh, such as Dennings Point and George Washington's Headquarters, boat captains occasionally share local history with passengers. However, as the story is unapproved and not a part of the adventure, your experience may vary.
The tours are conducted by qualified tour guides who have designed a thorough tour for tourists to discuss the castle's history in detail, so it's an in-depth tour.
Unfortunately, due to the instability of the remaining structures, visitors are not allowed to come near the castle's construction to avoid safety hazards. There are a few great vantage points, though, where you can view it from 100 to 200 feet.
This somewhat challenging 4-mile out-and-back climb offers breathtaking vistas of the Hudson Valley and beyond as well as historical ruins and is accessible from the Mt. Beacon Fire Tower. One challenging mile of the track involves a 1,000-foot ascent before it starts to climb again.
Thankfully, the old path has been blocked up by Scenic Hudson and the Mount Beacon Incline Railway Restoration Society. You may now walk around Mount Beacon on a network of trails that have been well-maintained. Stairs are an added element worth seeing in the recently refurbished fire tower, which reopened on June 22, 2013.
That method of climbing is considerably more enjoyable. You could make the casino overlook your final stop because the view is so amazing. You would have earned yourself a pleasant 2.4-mile roundtrip climb with a terrific clifftop money site if you turned around well on your way back.
All in all, hiking Mt. Beacon is a spectacular way to experience the stunning Beacon Skyline. It guarantees a lovely day out with friends and family or a pet. You can sit and relax with the Beacon Skyline dazzling before you. The views are incredible, and unless the weather is frigid, it can be incredible to go here.
Editor's Pick: Best Go-Karts You Can Enjoy in Brooklyn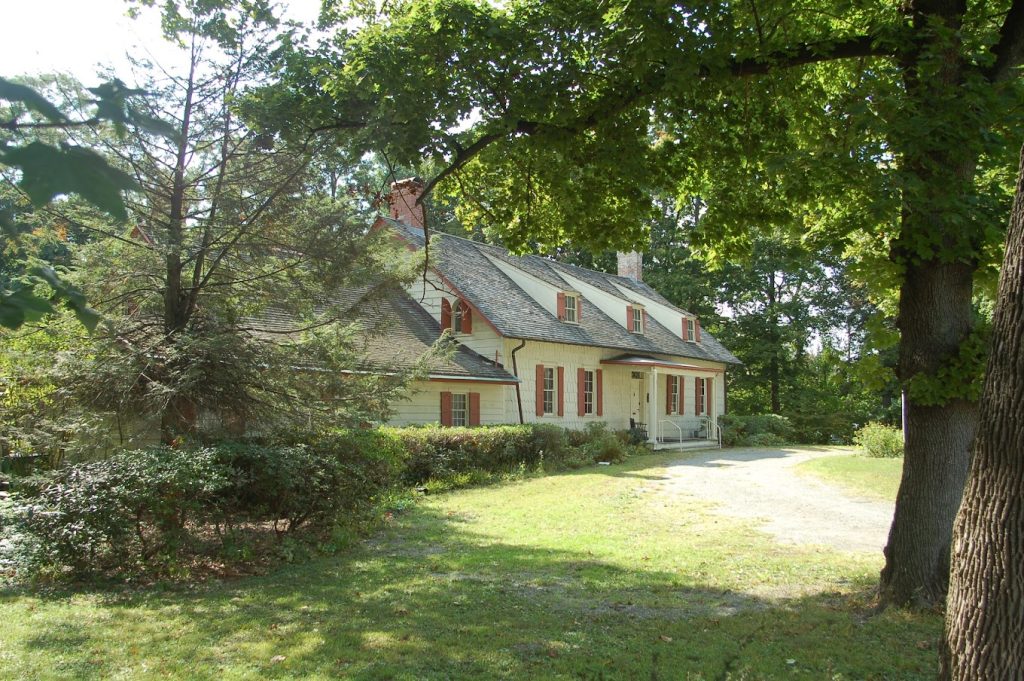 Roger and Catherine Brett moved from New York City to Dutchess County on land she acquired from her father, Francis Rombout, in 1709, where they constructed their Dutch-style home. At the farmhouse, the original paperwork is on display today.
The home stayed in the Brett family for the following seven generations. It is currently one of the county's oldest structures and is listed on the National Register of Historic Places. Roger and Catherine Brett engaged a Long Island architect to construct this Dutch-style home.
The last Brett ancestor to reside at the farmhouse was Reverend Robert Fulton Crary's daughter Cornelia. Today, the Daughters of the American Revolution manage the Madam Brett Homestead.
Dutch doors, sloping dormers, and the original scalloped shingles are examples of architectural elements. Every second Saturday, Tours are provided to look into life in Beacon's storied past. The home has been exquisitely kept, with the original Dutch doors, scalloped shingles, and antique furnishings.
Chinese china from the 18th century, silver tea sets, and other antiques are on show. However, Madam Brett Homestead often misleads from the outside. The house truly is so much bigger than they first believed and so beautifully preserved, which many agree to after taking a tour of the inside.
Visitors are given access to all seventeen rooms throughout the tour. They may see the antique furnishings that this remarkable family truly used during their approximately 250-year residence in the Hudson River Valley.
A great-granddaughter, Alice Schenck Teller, purchased the property from her widowed mother in 1800. The building, which went by the name "Teller's Villa," was promoted in New York as a boarding house for those who could afford to live in a rural area to flee the cholera outbreak.
The Brett-Teller mansion "was renowned for its hospitality" during the American Revolution. Soldiers occasionally slept in rows on the floor upstairs in the Long Room. At the same time, militia supplies were kept in the basement for the troops.
Many tourists' visits inside and meandering through the exterior garden include stops at the colonial-era kitchen, a highlight of the estate. The wide-board flooring, hand-hewn timbers, and the huge hearth of the kitchen fireplace are other essential pieces.
Visitors can explore the five acres to discover the garden, little creek, and some of the oldest trees in the region. In a nutshell, you will feel like you've traveled somewhere way back in time. If you're a history enthusiast, you'll remain fascinated for days after your visit. This place is truly too special to skip.
Recommended Read: 9 Top Notch Korean Restaurants In New York City
Things To Consider Before Going To Beacon, NY
Talk to the Locals — Asking locals is the greatest way to find out things to do and see in a location. They will know far more about what is enjoyable, what is a tourist trap, where to get excellent cuisine, and other things. If you travel with them, they could share cultural insights with you in a way that would not be obvious if you were visiting the area.
Tipping culture is big — Tipping is always complex in a new place. In New York, gratuities are expected for all services, including cab drivers, wait staff, and bellhops. As a general guideline, provide tips in restaurants between 15% and 20% of the total cost. In most yellow cabs, you can add a tip as a percentage to the fare using an automatic payment system.
Find a hotel that meets your needs — The hotels in Beacon go from super expensive to very affordable, and you're sure to find something that fits your requirements. A mix of some very renowned hotels and other lesser-known ones are the Beacon Hotel, The RoadHouse, Dutchess Inn and Spa, Brinckerhoff Inn, Ramada by Wyndham Fishkill, etc.
Walk your way through Beacon — Beacon is a very safe place, making it a perfect quick stop for travelers traveling by rail from New York City or elsewhere. About a mile long, Main Street provides everything you need, including hip restaurants, shops, and a grocery store. Hence, try walking as much as possible to absorb the city's vibes and culture.
How Do We Pick Our Recommendations
Each member of our specialized team loves to travel! In the case of Beacon, I've been to these amazing locations myself and found myself deeply captivated by the beauty and exploration each place had to offer.
Our recommendations for these places have been picked on various factors, including popularity, accessibility, family-friendliness, history of good customer experience, affordability, etc. Personal experience adds more to the reliability of our recommendations.
Considering the variety of places Beacon offers, it makes it a city worth touring even more than once! Make sure you make a plan and visit all the places to get an insight into this city.
Pro Tip — Start your tour early in the morning to avoid chaos and use your time wisely.
Here are some incredible things to do in Beacon - FAQs
Which are Beacon's neighboring cities?
The neighboring cities include Newburgh, NY, Cornwall, NY, Arlington, NY; and Poughkeepsie, NY.
What are some of Beacon's most famous restaurants?
Kitchen Sink Supper Club, Cafe Amarcord, Yankee Clipper Diner, and the Pandorica are some of the most renowned restaurants of Beacon.
What was Beacon known for historically?
Beacon is historically famous for beacon fires blazed from the summit of the Fishkill Mountains to alert and signal the Continental Army of British troops.