Rehoboth beach in Delaware has become a popular vacation destination in recent years thanks to the fantastic resorts and activities that keep tourists on their feet 24/7! There is so much to do in this scenic ocean-side city, so if you're in Sussex County, you shouldn't miss the chance to visit this fantastic tourist spot.
Fun Things to Do at Rehoboth Beach
Rehoboth has activities for people of all ages. From a kid's Funland packed with exhilarating rides to Pond trails that make you visit several ecosystems, there is something for everybody. Such activities and the breathtaking scenes have earned Rehoboth the title of 'America's Summer Capital'. Let's take a look at some of the best things to do at Rehoboth Beach For Lively Vibes. Similarly, Chillicothe also offers a variety of exciting things to do and see, check out the best things to do in Chillicothe, Ohio.
When visiting the seaside, how can you miss out on Fauna and Flora viewing? If you are a lover of nature, then Rehoboth beach has the Gordons Pond Trail to keep you occupied! This Pond trail at the Cape Henlopen State Park is one of the best places to view different ecosystems. From Upland forests to changing fall colors, you will see all kinds of sights.
This out-and-back trail links the resort towns of Lewes and Rehoboth Beach. A raised boardwalk with two picturesque overlooks is part of the finely crushed gravel path. The trail leads to the western edge of Gordons Pond, a 900-acre saltwater lagoon, and provides some of the most breathtaking views in the region. Gordons Pond is one of the few places in all of North America designated as a waterfowl migration superhighway. Gordons Pond's wildlife area encompasses nearly 5,200 acres of stunning landscapes. Just one visit and you will be invigorated.
Gordons Trail is a favorite site among nature enthusiasts for bird watching and you will find several enthusiasts on site. Gordons Pond Trail is suitable for people of all ages and is one of the best places at Rehoboth beach for lively vibes. It is also one of the cheapest activities you can indulge in Rehoboth Beach.
If your kids want lively activities on their own, you should take them to Rehoboth Beach FunLand. This small amusement park has fun and enjoyable activities for both kids and adults. The Park provides fun for the entire family, with 19 rides, 14 midway games, Skeeball, a redemption center, and even an arcade.
The Park first launched as the Rehoboth Beach Sports Center in 1939. In 1962, the Faschnacht family acquired it and renamed it Funland. The Faschnacht family still owns and operates it today.
Some of the notable rides in this Park include Freefall, Helicopters, the haunted mansion, the SimRider, the Superflip 360, the Seadragon, etc. If you have kids with you on vacation, then you must visit this amusement park, as it will keep both you and the little ones occupied for an entire day.
Similar Read: 8 Fascinating Things To Do In Southern Minnesota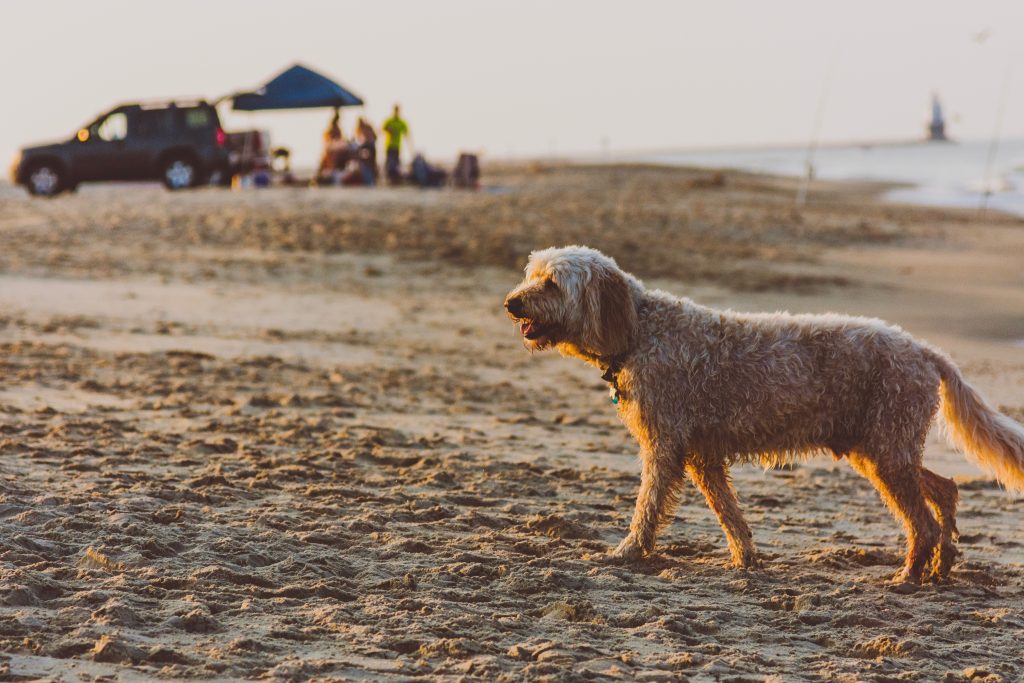 Of course, visiting the beaches at Rehoboth beach is the most apparent attraction! And the best one is just downtown, called the Public beach. Apart from giving your family and friends the opportunity to build sandcastles and swim and surf, this beach also has art galleries, restaurants, boutiques, shops, and so much more!
Fantastic beaches like this Downtown beach are why Rehoboth is so famous among tourists.
It is free to visit, but you must pay for parking if you plan on parking nearby. This beach is near the boardwalk and Rehoboth Avenue. Hence, if you need a break from the heat of the beach, there are a plethora of choices for lunch and afternoon fun. Even though this beach can get congested and isn't the most picturesque in the area, its closeness to all of the enjoyable stuff to do in downtown Rehoboth Beach is a plus.
Every September, the boardwalk hosts the Seafood Festival. Traditional New England clam chowder and other fresh fish selections from around the world are available. The festival also includes a parade, children's activities, and live music, so September is probably the best time to visit this Downtown Beach. If you're looking for more beach options, Santa Barbara is another great destination for beach-goers.
The Delaware Seashore State Park is an integral part of every Rehoboth Beach vacation. This state park is 20 miles of bay shoreline and six miles of ocean and is, thus, a vital element of the Delaware coastline.
This state park gives you a revitalizing experience as you can embark on swimming, surfing, and sunbathing activities (all lifeguard ensured!). Rehoboth beach is loved by many because of the adrenaline-inducing surfing experiences. You get Mobi-Mat equipment which is super helpful for wheelchairs and powerchairs, so your disabled and elderly family and friends can also join you along on these activities.
There are several waterfront cottages for those that would like to spend the night listening to the ocean waves. If you are a camping lover, then you can even camp here at the waterfront campground and even have lively bonfires. There are two campgrounds on either side of the Indian River Inlet and they are capable of accommodating any camping units. Some people even bring their RVs to the Park and spend several days basking in the beauty of Delaware!
Clamming and crabbing are one of the most fun activities you can do there. Apart from all this, there are Marked Dune crossings for surfers with four-wheelers. However, you need permits for crabbing and clamming. Also, there are delectable dining options at this State Park, such as the Hammerheads Dockside and Big Chill Beach Club. The Delaware Seashore State Park is truly a treat for sea lovers, and it is one of the most fun things to do at Rehoboth beach.
Yet another treat for adrenaline fanatics: the Midway Speedway Park. Located at the heart of Rehoboth Beach, this Park is the most fun destination in Delaware. From GoKarts to Mini Golf, they have it all. The White Water Mountain Water Park, situated right behind Midway Speedway, is Rehoboth Beach's prime location for family fun. It has four go-kart tracks, one of which is specifically designed for kiddie drivers, and ten different styles of go-karts for your family from which to choose.
This Park has the speediest go-karts in the Rehoboth Beach area, as well as some of the fastest in entire Delaware, Maryland, and Virginia Peninsula! You can also enjoy a round of exciting mini-golf at Fire Mountain Golf. This is actually Rehoboth Beach's number-one mini-golf course! Midway Speedway Park is open seven days a week from May 1st to September 30th and every day on the weekends if the weather is kind.
This lively family amusement park has go-kart tracks, an 18-hole miniature golf course called Fire Mountain, a waterpark, a climbing wall, and even bumper boats. The waterpark is called White Water Mountain.
Visitors can enjoy a lazy river, an Olympic-sized lap pool, and a children's activity pool. It is the perfect place for kids and adults alike. There are tube and body slides as well. A sizable tropical deck is also available for lounging and enjoying the sunshine. Originally known as the Rehoboth Playground and Recreation Area, Midway Speedway Park first opened its doors to the public in 1949. During the 1970s and 1980s, both families and racing fans frequented the Park.
At the beginning of the millennium, unutilized rail lines on Delmarva were used in part to construct the Junction & Breakwater Trail. It was given that name in honor of the Lewes–Rehoboth rail line that it had previously replaced. The flat trail provides a serene and secure haven for hikers, bikers, and nature lovers of all age ranges.
It is made up of a mixture of paved off-road shared-use paths, crushed stone, and asphalt. Educational information about the local history, plants, and wildlife of the Delaware Coastal region is provided by interpretive signs placed along the trail. The trail includes an 80-foot railroad bridge that crosses Holland Glade and offers an overlook with a breathtaking view of the marshlands. It was first constructed in 1913.
The trail can get a little confusing so make sure to carry a map. If you have visited Rehoboth but are sick of the beaches, then this trail gives you the perfect retreat from all the crowds and noise. On average, it takes 1 hour and 45 minutes to finish. This trail is used frequently for mountain biking, running, and walking. However, you can rest there in solitude as well.
The trail is lovely to visit at any time of the year and is open all year. You can come with a man's best friend here too, but only when it is on a leash. This gravel trail is nice and wide and is well-kept. It is excellent for running, walking, and bicycling. All-terrain tires or adaptive/motorized equipment may be required for visitors using wheelchairs, mobility aids, or strollers, depending on the type of surface.
Editor's Pick: 9 Fun Packed Things To Do On A Day Trip From Lisbon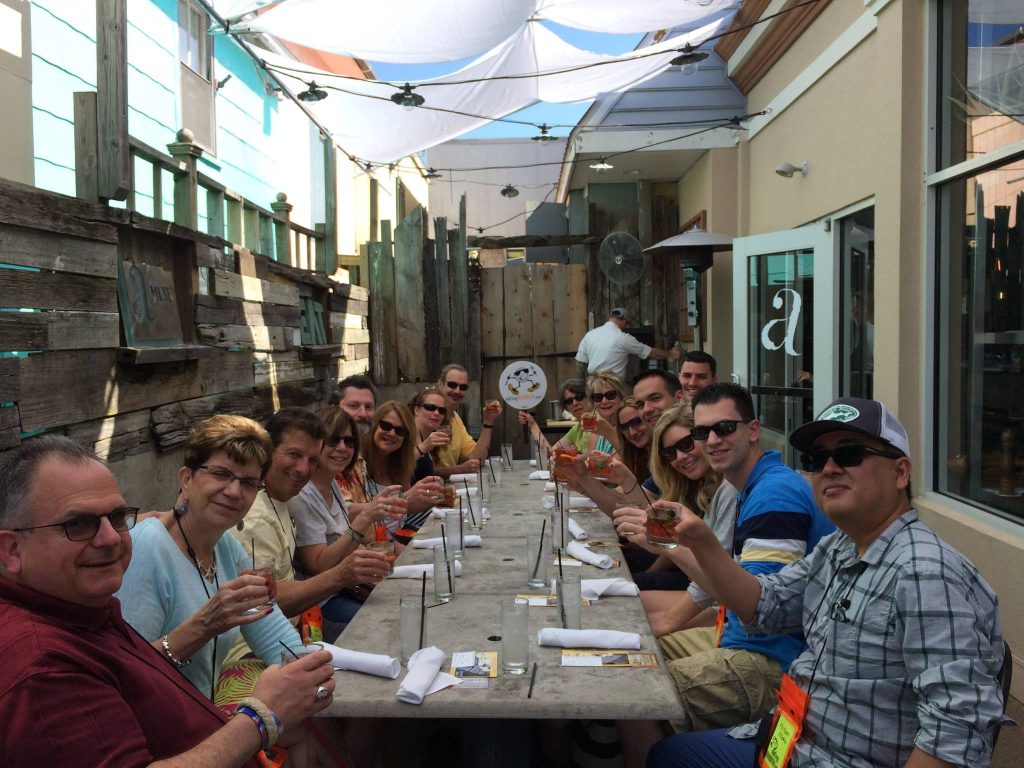 Foodies will surely appreciate Rehoboth for the Walking food tours. One of the best ways to explore a place is by exploring its culture. Luckily, Rehoboth gives you lots of opportunities to take a dive into its local cuisine. In fact, Rehoboth is a growing food destination.
The walking food tour includes food tastings at various restaurants. Backstage access and a specialty alcoholic or non-alcoholic pair are included with every food tasting. You can sample a variety of local fresh food at fantastic family-run restaurants in Southern Delaware. Afterward, you can partake in exclusive food tastings at five of Rehoboth's best restaurants, paired with mouthwatering cocktails, wines, regional beers, or specialty soft drinks.
Food tours have become a significant component of the dining scene in many large cities. Five different eateries are covered on each trip day, allowing you to sample a variety of delectable places on various tour days. Remember to book at least two weeks in advance for a private tour at eatingrehoboth.com. These tours cost $59 exactly for adults. It is a 2.5-hour long tour, and you will get to taste steaks, spirits, and sides.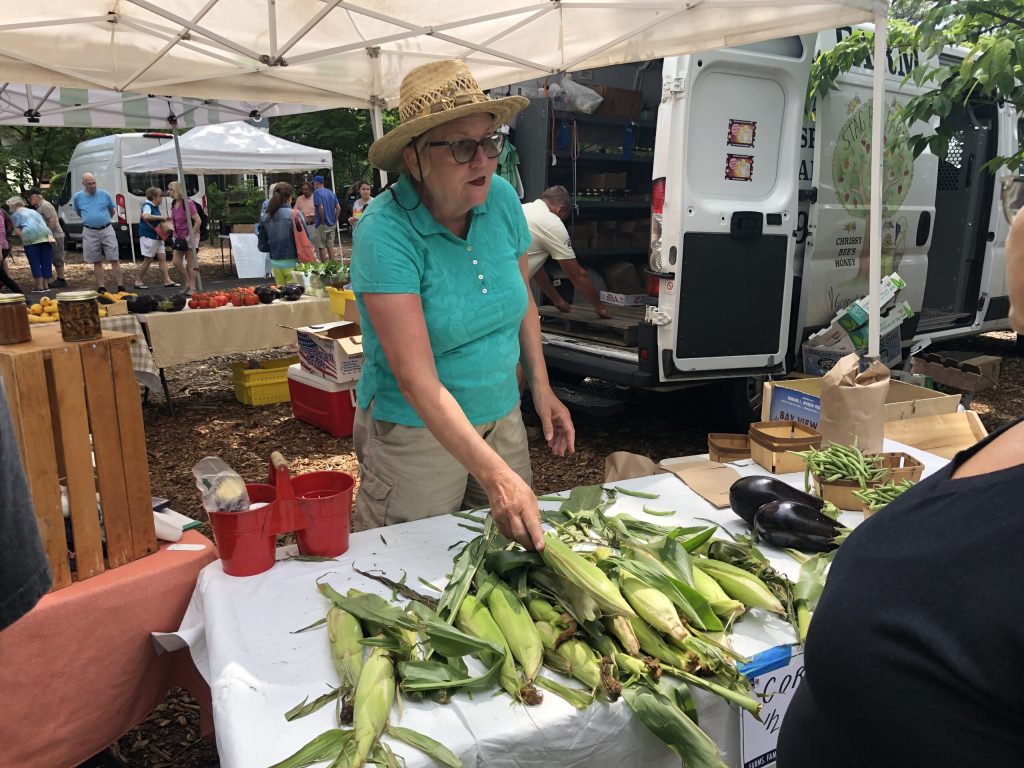 Again, Rehoboth is not all about beaches and waterparks. You can visit the Farmer's market here for lively vibes too. This little market is at the Downtown Rehoboth beach. This is a place where Delaware's finest vendors and farmers gather to sell the area's finest products. You can check out crafts made by the locals and try the local cuisines and produce. In fact, this Farmer's market is a delightful place for a quick snack or lunch.
Don't be mistaken; this is not merely a market for shopping mums but is a complete family fun experience in itself. From surfers to bikers to hikers, everyone can find something to their liking at this cute little market. There are several picnic tables here for a quick picnic or meal.
Rehoboth has quite some history to tell. You must visit the Rehoboth Beach Museum to learn more about this place's history, facts, and culture. There are pictures, artwork, artifacts, and information about all that has happened here over the years and how it evolved into the tourist hub that it is now.
A distinctive collection of items from the Rehoboth area is kept in the museum. It even houses the rocks and minerals deposited many millions of years ago. The museum is well known for housing a distinctive collection on the history of the Rehoboth Basters folks. This museum is a part of an international system of museums and foundations. Kids and adults both can enjoy themselves at Rehoboth Beach Museum!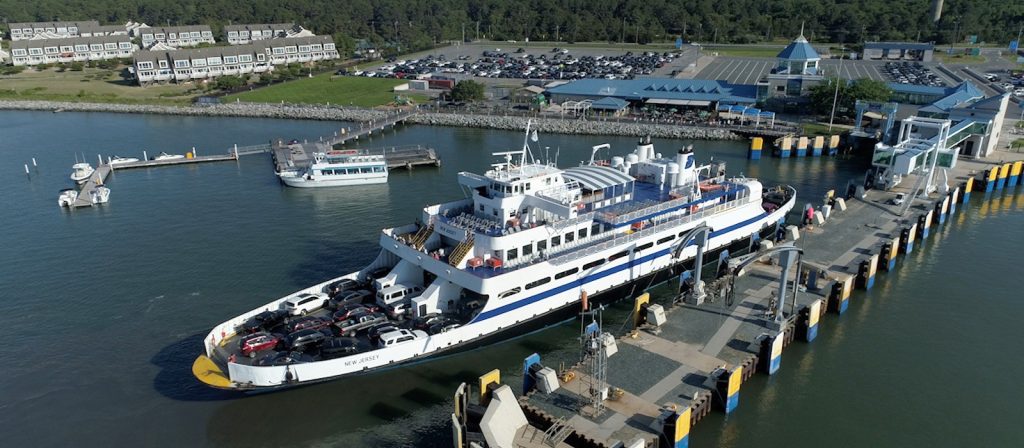 What is livelier than a ferry ride? At Rehoboth, you can experience ferry rides at Cape May Lewes. It operates daily from Lewes to Cape May. You can take your vehicles, bicycles, and other travel modes with you and have a fun cruise while seeing sea vessels, harbors, and lighthouses on the way. Fares vary according to age, dates, and the kind of vehicles you take along. Generally, cars, SUVs, pickups, and trucks cost between $19 to $23 one way and $35 to $38 a round trip. Individual people (aged 14 to 61) cost $8 one way and $14 round trip.
Things To Consider Before Visiting Rehoboth Beach
We know that you've probably packed your bags and are ready to go to Rehoboth by now. There are a few things you need to consider before going to Rehoboth Beach!
The Season — Since the main activities at Rehoboth are outdoor, you need to be mindful of the weather and season. It's not the best place to go in Fall and Winter since most of the water parks are closed. Rehoboth gets less crowded after labor day but a few of the attractions there limit their functioning. It is too cold for waterparks in the winter anyways and temperatures go to 30 degrees Fahrenheit in December. The best time to go is from May to September.
The Crowd — If you are okay with not visiting waterparks and just want to enjoy Rehoboth for its beauty and want to enjoy the silence, then you should visit in the winter or fall. Summers are far too crowded and chances are that all the beaches will be flooded with families.
Hotel Prices — Rehoboth attracts thousands of tourists in the summer so it is important that you book your hotel rooms beforehand. Prices typically start from $45 a night and go up from there. It's important to look into your reservations before getting on a plane!
How We Pick Our Recommendations?
After being to Rehoboth Beach, our travel team decided to evaluate all the places they have been to as well as interesting activities they went for. With thorough discussion, we were able to come up with a list of the best things to do at Rehoboth Beach for lively vibes. We didn't just rely on our own team. Instead, we also took other travelers' advice to ensure that our readers get a more reliable answer.
Rehoboth Beach Awaits You!
Rehoboth Beach is an enjoyable travel destination to give you and your family a summer to remember. There are so many things you can do at Rehoboth for lively vibes, from waterparks to breweries. Enjoy the lively Farmers markets and have picnics at the beautiful parks. We highly recommend that you spare a summer just to enjoy the beauty of Rehoboth and all it has to offer.
Things to Do at Rehoboth Beach- FAQs
What are some of the best activities to do at Rehoboth Beach?
Some of the best activities to do at Rehoboth Beach include visiting the Rehoboth Public Beach, Funland, and The Gordons Pond Trail.
Is there a museum in Rehoboth Beach?
Yes, Rehoboth Beach has a museum located at 511 Rehoboth Avenue Rehoboth Beach, DE 19971.
Where can I enjoy sports activities on Rehoboth Beach?
You can enjoy sports activities at Rehoboth Beach at Delaware Seashore State Park.
What is a unique thing to do at Rehoboth Beach?
Rehoboth Walking Food Tour is one of the most unique things to do at Rehoboth Beach