Beaches are a great spot to relax, get some tan, and enjoy around in the water. In the State of California, Santa Barbara is a city known for some of the best beaches. Many of them have a huge crowd while others are all about peaceful vibes. If you are also planning your trip to Santa Barbara's beaches, we recommend you choose any of the following 8 options. Also, check out the best Beaches near Santa Ana if you happen to be there.
Breathtaking Beaches in Santa Barbara You Shouldn't Miss
What makes these beaches so special? We have discussed it in our reviews below. Find the most suitable one for your next trip.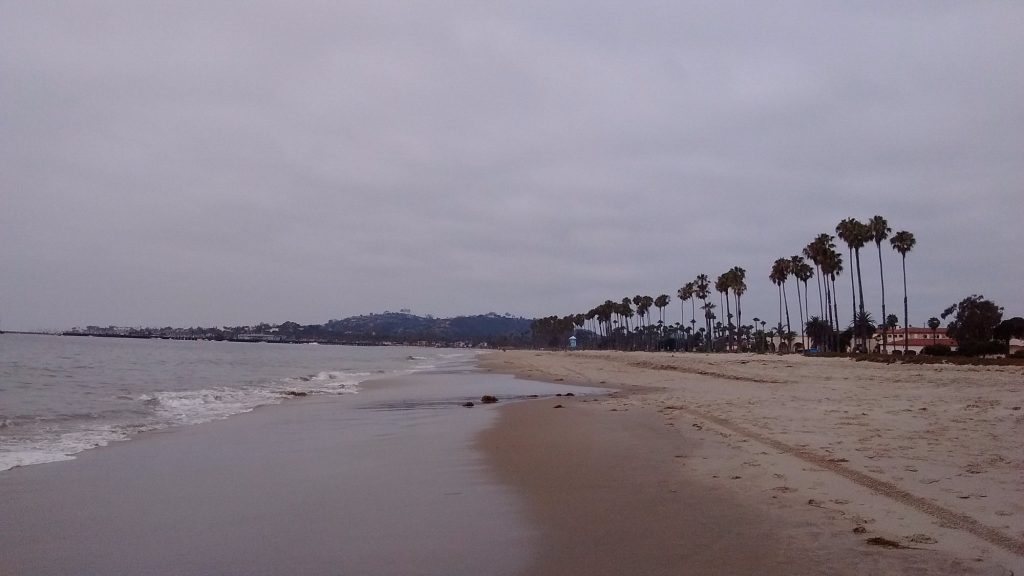 If you are looking for some fun under the sun, head over to East Beach located at 118 East Cabrillo Blvd. It is the first beach you will notice as you enter the city of Santa Barbara. This sandy beach is recognized for the aesthetic view of the sunset as well as volleyball tournaments that are held here from time to time. The East Beach is 1.6 miles long stretching from the wharf to the Andree Clark Bird Refuge.
If you are thinking of the complete package, East Beach is the right answer. There are tons of amenities provided here including a playground area for children, picnic spots including picnic tables, restaurants, restrooms, and volleyball courts. Besides, there is also a skate park for someone looking for a more engaging activity. We highly recommend that you take a volleyball with you and enjoy it at the volleyball court. On the other hand, you can blend in with the groups that are already playing.
Another fun activity you can perform here is metal detecting. Since East Beach is one of the most popular beaches in Santa Barbara, people tend to lose a lot of valuable items. It is always fun to explore using a metal detector and finding lost items.
The beach comprises a sandy shore along with a grass park. Therefore, if you aren't in for going to the sandy area, you always have a choice to relax in the greens. Keep in mind that pets are allowed but you cannot take them in the sandy area. During the summers, there are also lifeguards present on East Beach.
With all the essential facilities as well as extras, East Beach has become one of the best beaches to visit in Santa Barbara, California.
Recommended Read: Top 10 Things To Do On Your Day Trips From San Francisco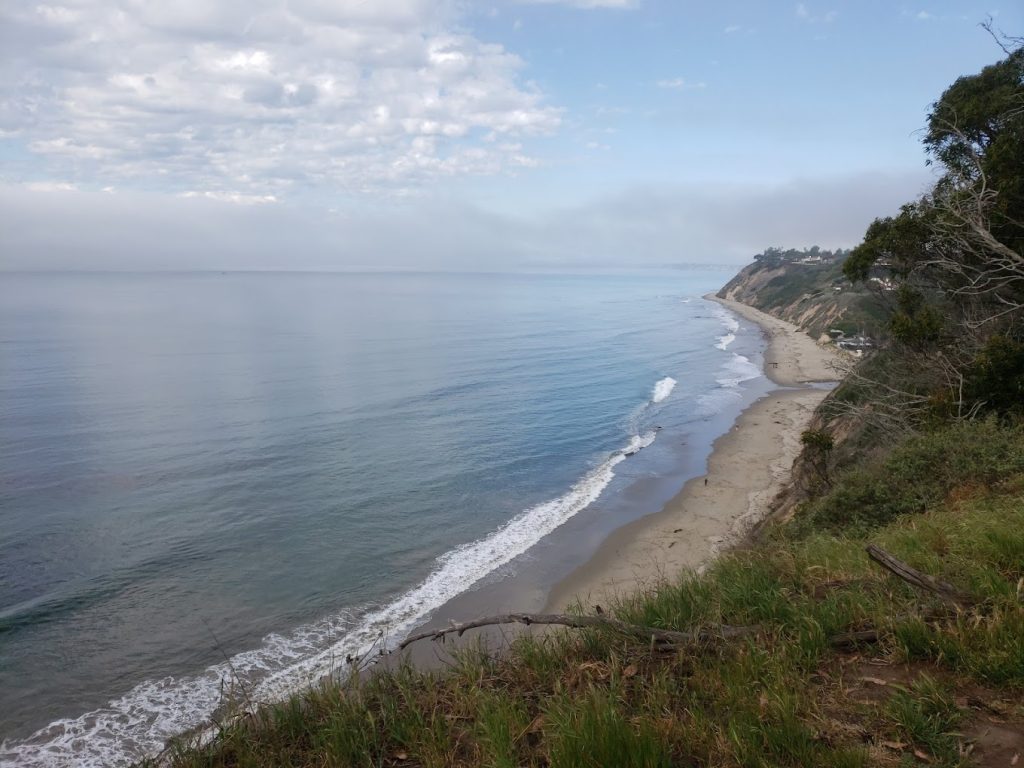 For a fun-filled beach time with the entire family, visit Arroyo Burro Beach located just 10 minutes away from Downtown Santa Barbara. It is also known as Hendry's Beach because the nearby land was once under the ownership of Scottish immigrants named William Nicol Hendry and Anne Stronach Hendry. Located at 2981 Cliff Dr, Santa Barbara, the Arroyo Burro Beach presents a truly astonishing view for visitors, directly from the Pacific Ocean.
There are plenty of activities to do on this beach which makes your trip worth it. Many people come to this beach for the sole purpose of fishing. Paddleboarding, surfing, and swimming are also some of the ideas for having fun at Arroyo Burro Beach. The best part? This beach has a specific section at the Douglas Family Preserve where you can leave your dogs off-leash as well. This means you and your pet can enjoy a great time as you play fetch or indulge in water activities.
The beach has several facilities on-site including barbecue grills, picnic tables, nearby restaurants, restrooms, and seasonal lifeguards as well. This means that you can have a stress-free experience visiting this beach.
As a matter of fact, there are several places close to this beach that you can visit at any time. One of them is the Arroyo Burro County Park which has a restaurant and snack bar. It also has an educational center dedicated to the preservation of watershed resources. This park opens at 8 am and closes at sunset so plan your trip accordingly.
Douglas Family Preserve, a public family park, is also located here and can be a perfect picnicking point.
On some windy days, the beach truly becomes the best beach in Santa Barbara. The mild sun, strong wind, and sounds of waves crashing nearby make it a pleasant vibe for the visitors to enjoy.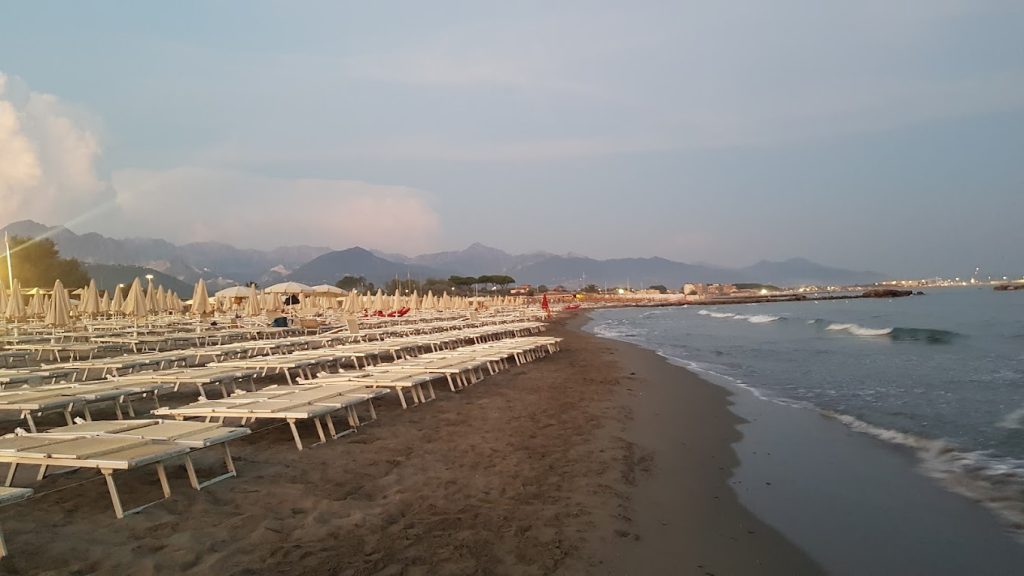 Goletta Beach is one of the most popular beaches in Santa Barbara and for all the right reasons. The beach offers plenty of amazing facilities such as paved bike trails, 29 acres of grassy park space, picnic tables, restrooms, a play area for kids, BBQ grills, a public boat launch, and restaurants on a 5-minute walk.
Located at 5986 Sandspit Rd, Goletta, this beach has easy road access and a free parking facility. However, on peak days, the parking tends to get full and you may find it difficult to park close to the beach.
One reason why people visit here a lot is because of the 1,500-feet long pier. Visitors interested in fishing can spend quality time here and catch plenty of them. The public boat also launches from the end of the pier. Even if you don't have anything to do, the pier provides a great view of the ocean making it a great sightseeing opportunity.
Many people wish to go out in the water on a beach but don't have a kayak, boat, or paddleboard with them. Fortunately, Goletta Beach offers rentals for kayaks and paddleboards along. There are also special tours arranged by the authorities between May and October which makes it a great point for foreign tourists.
An important thing to consider is that the public boat has limited space which is why you must call and reserve your slot otherwise you might not be able to catch it. Besides, it is available on weekends and holidays only.
Considering all the amazing ideas and factors mentioned above, plan a trip suitably for a joyous time at Goletta Beach.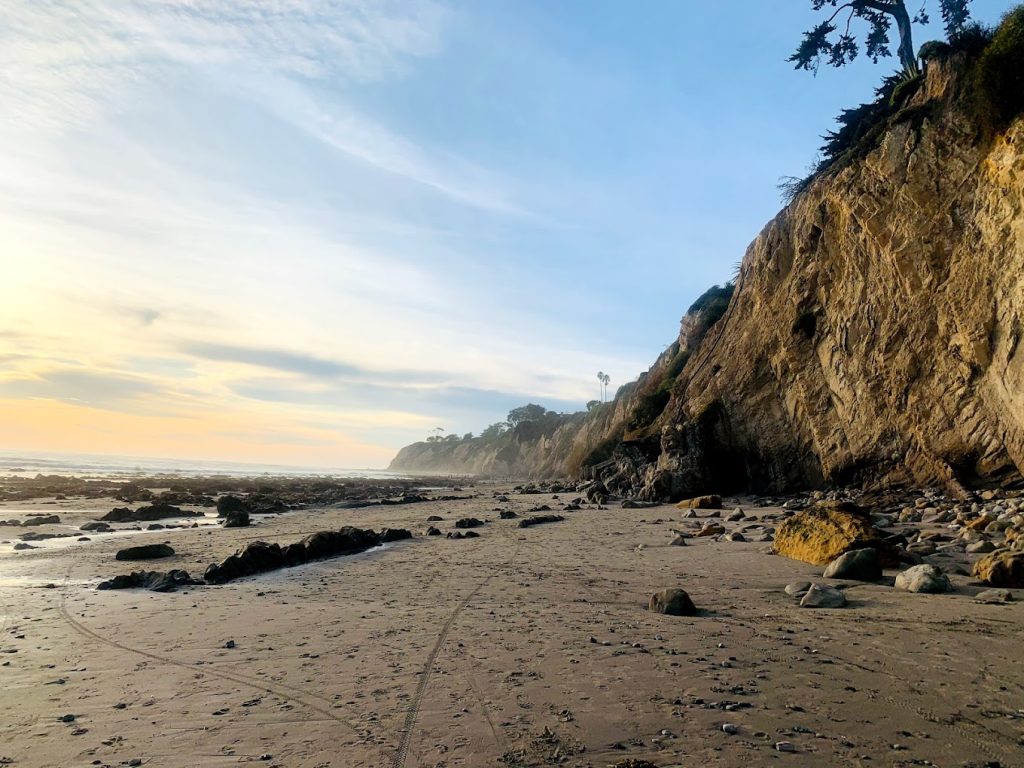 A must-visit beach in Santa Barbara is Leadbetter Beach, known as one of the best picnic spots. This beach is located on Shoreline Dr. and Loma Alta Dr with a total length of 1.4 miles. With an exceptionally pleasing look as well as plenty of activities to do, Leadbetter Beach can be your next destination.
The beach is well-managed by the authorities which are why there are all the basic as well as extra facilities over here. In essentials, there are restrooms, lifeguards, showers, and tide pools as well. For people looking to have some snacks, there are barbecue grills, picnic tables, and restaurants on this beach.
With all these facilities, the beach has gained a lot of popularity from the locals as well as tourists which is why you should expect it to get rushy. On this beach, you will also find many students roaming around because Santa Barbara City College is quite close.
People come here for all sorts of activities including sailing, low-tide surfing, paddleboarding, and windsurfing as well. One of the most unique things to do here is kite flying and kiteboarding. However, there may not be kites available on-site which is why you should purchase them before visiting the beach. If you have a keen interest in finding lost items, you can also take a metal detector with you. Since it is a rushy beach, many people end up losing stuff.
In case you are interested in kayaking, paddle boarding, or surfing, you can get the equipment on rent from the Paddle Sports Center.
However, there are two important things you need to consider. Primarily, dogs are not allowed on this beach at all. Secondly, the free parking spots get filled up quickly so you may have to park at a far distance. Pro Tip – Try going early in the morning around 9 – 10 am for finding the perfect parking spot.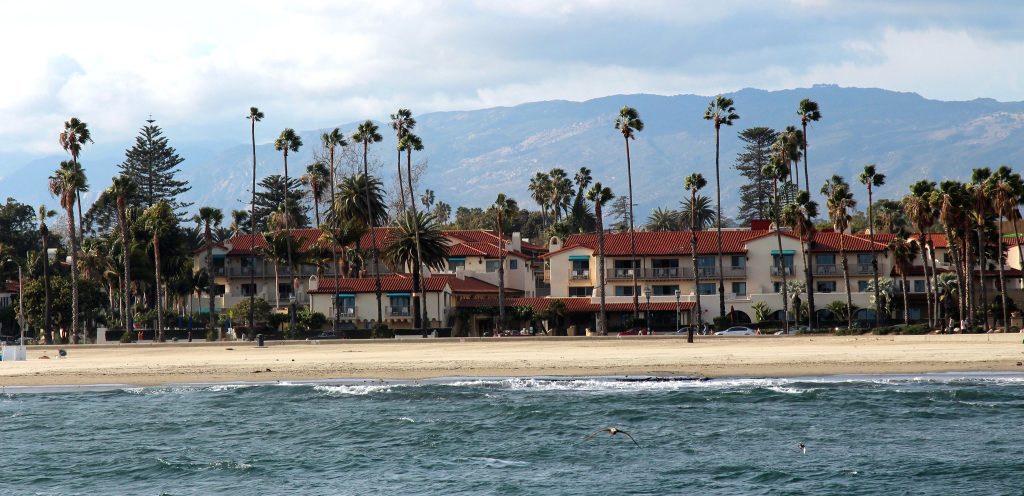 Earlier, we mentioned East Beach and this one is a bit different from that, both in terms of location as well as appealing factors. For starters, West Beach has more crowds and tourists compared to East Beach. Located on State Street and West Cabrillo Boulevard, Santa Barbara, this beach is popular for a number of reasons.
Firstly, the beach is distinctive from all others because it is the spot for fireworks on the 4th of July as well as New Year's Eve. Secondly, there are plenty of games and recreational activities you can enjoy over here which include volleyball, biking, boating, canoeing, kayaking, skating, paddle boarding, and windsurfing. The best we recommend is that you come with a group of friends or family members for a delightful trip.
Aside from the fun part, the beach also has numerous facilities for visitors including a pier, restrooms, a paved bike bath, and a paved walking path. There are several restaurants close to the beach such as The Harbor Restaurant, Bluewater Grill, Moby Dick Restaurant, Santa Barbara Shellfish Company, and others. The Stearns Wharf is on the pier where you find multiple restaurants, seating, and snack options.
Keep in mind that since there is a lot of boat activity on this beach, people don't swim very far and stay close to the shoreline. You can also get a boat for rental and enjoy going in the deep waters. Just make sure you have your lifejackets with you at all times.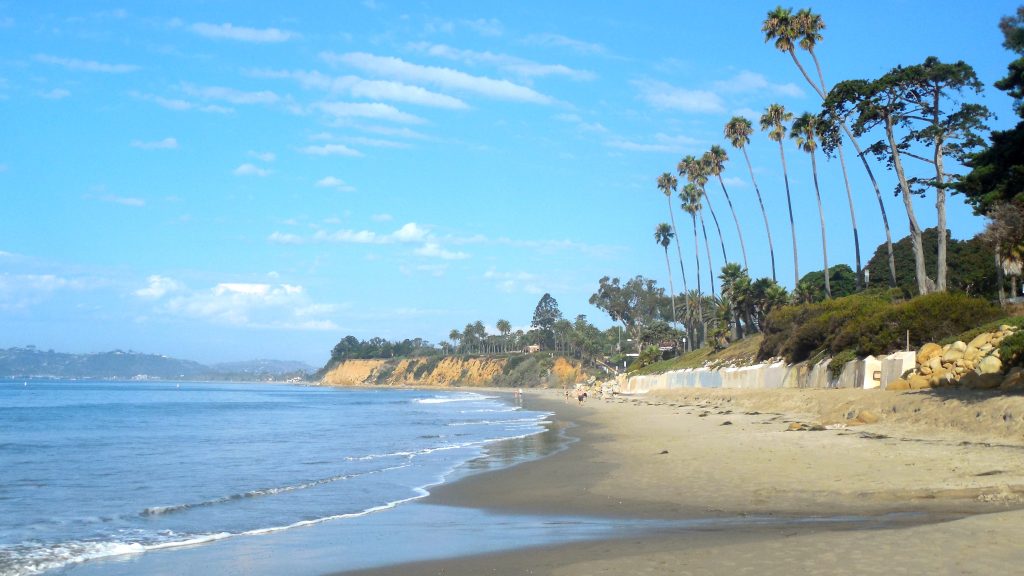 Some people visit the beach to enjoy the serenity and peaceful vibes. Living a laid-back life is sometimes all you might need. For such an experience, we highly recommend visiting The Butterfly Beach, located south of Downtown Santa Barbara in Montecito. The reason why it is called Butterfly Beach is that it was once the home to monarch butterflies that resided in the grassy patches around the beach.
At Butterfly Beach, you can swim and surf around as well as sunbathe. Most people love this beach because it is usually quiet and not rushy. Since Butterfly Beach is adjacent to Montecito, a village, the locals come around Butterfly Beach often. We recommend you blend in with them and buy the small goodies they might try to sell you.
If you want to have the best time at Butterfly Beach, we recommend you either visit at dawn or dusk. This way, you will be able to catch the enchanting sunrise and sunset which are some of the most heavenly views in the area. Take a book to read and eat some snacks as you like.
The best part about this beach is that the temperatures are quite moderate. During summers, the temperature is around 65 degrees while in winter, the average temperature is around 57 degrees.
Other fantastic things to do on this beach include spotting dolphins and whales from a distance (in case you are lucky). You can also bring your own kayak or paddleboard if you wish to go deep in the sea. There is also a bicycle track with a length of 4.5 miles if you are up for the challenge.
Some of the important things to keep in mind before you head over to this beach are that there are no public facilities such as lifeguards, changing rooms, or restrooms available over here. You can bring your pets over here but only with a leash.
Editor's Pick: Clubs In LA You Should Visit For A Life Time Experience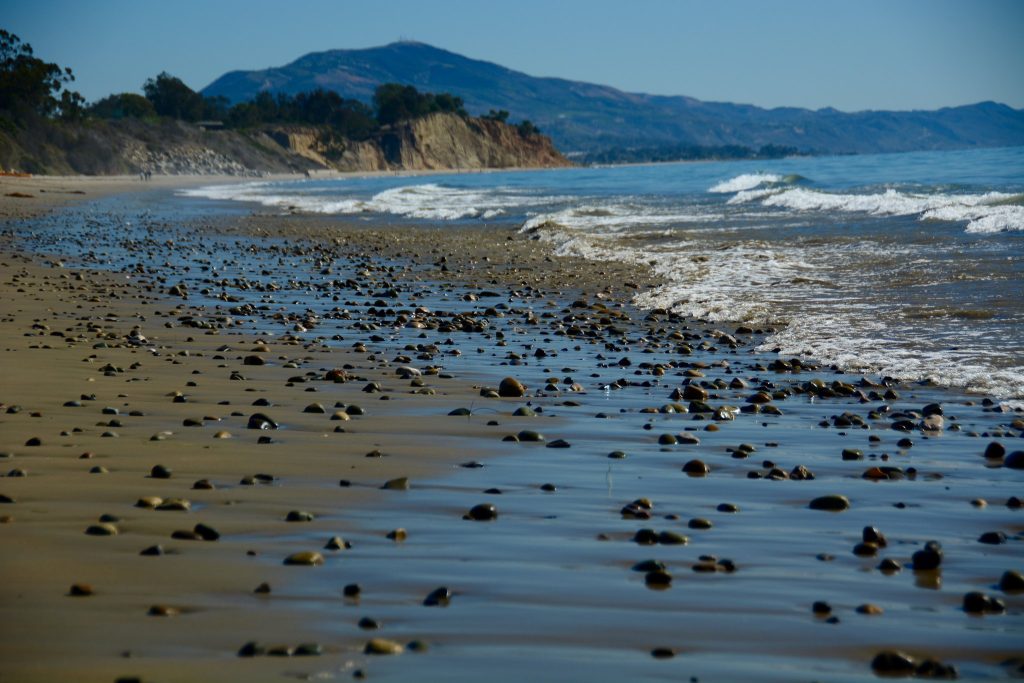 With a heart-captivating few, less crowded, and turquoise ocean water, Summerland Beach is a destination for people who are all about calm vibes. There aren't many facilities over here which is why it isn't crowded. Located at 2297 Finney St, Summerland, this beach is perfect for a relaxing experience.
There are several activities you can do on this beach that aren't offered on the other beaches on our list, such as horseback riding. A local company, Los Padres Outfitters, operates two-hour horseback rides on the sand as well as Summerland Backcountry. You can also opt for a shorter ride along the shoreline and enjoy the breathtaking views of the ocean.
Other than horse riding, you can also go swimming, paddleboarding, kayaking, and light surfing since the waves aren't too high. A short walk along the shoreline is also advised, especially after the sun has set and the ocean's waves are crashing right beside you. With plenty of other activities including volleyball and outdoor games, the beach is soon going to become a popular recreational point among tourists.
The beach is managed in a sophisticated manner which is why there are plenty of facilities for visitors. Restrooms, picnic tables, and outdoor grills are present. There is also Summerland Beach Cafe that features home-style cooking for breakfast and lunch. You will really like the food over here, especially when you are relaxing on the cozy patio.
With the entire description of this beach, it surely is a heavenly spot in Santa Barbara that one shouldn't miss. Just keep in mind that if you plan to bring a dog with you, it should be kept on a leash.
The Thousand Steps Beach is located at 1 Santa Cruz Boulevard, Santa Barbara, and is mainly known for the stairs you need to take to reach the beach from Santa Cruz Boulevard. Despite the name suggesting 1000 steps on stairs, the actual number of stairs on the Thousand Steps Beach is only 157. The name is there just to give the impression of the long-step journey you have to undertake to get to this beach.
Once you come down after the long stairway, you will be delighted to see the beach to be calming and present a serene environment. Usually, there isn't much rush at this beach. Giving away some of the best views of the ocean, it truly becomes one of the soul-capturing beaches in Santa Barbara.
One can enjoy simple activities over here such as wandering around or playing in the water. However, it is recommended to not wander too much in the water, particularly when it is high tide. During the high tide, adventurists also go surfing.
In September 2021, the beach was closed for renovations and reopened in December 2021. The renovation was done on the stairway as cracks were piling up and there were incidents of people slipping. Since the renovations, the stairway has become much safer making the Thousand Steps beach a great spot to visit with your family.
Dogs are allowed on the beach but must be on a leash. Visitors should keep in mind that facilities such as restrooms, picnic tables, barbecue grills, boats, and lifeguards are not present on this beach. Plan accordingly and take snacks as well as water with you. It will get tiring once you climb back up 150 stairs.
The schedule of this beach is quite visitor-friendly. You can visit The Thousand Steps Beach from 6 am to 9 pm daily. If possible, try visiting the beach in the early morning for an ocean-side breakfast as it brings a whole different vibe.
Things to Consider Before Going to Beaches in Santa Barbara
Take notes of these essentials which you must remember prior to going to Santa Barbara.
Not All Beaches Have Lifeguards — In the above list, we have mentioned several beaches which are well-facilitated and regulated. However, on the other hand, there are few which do not have any lifeguards or they may just have seasonal lifeguards. Therefore, if you are going with family or kids, you might need to be careful about your choice. We recommend that you only visit those beaches where the lifeguards are present for a safe beach experience with your family.
Pack Food Items Appropriately — There may or may not be food items close by on the beach. The best thing to do is to always pre-plan for such a case and take food items such as canned food, snacks, and sandwiches with you. This way, you will be able to enjoy a mini picnic at the beach. Pack enough so that every person can eat well. Take a trash bag with you as well so you can throw away the entire waste in a bag and then dispose of it, appropriately.
Safety Items — Safety should be the prime concern whenever going to the beach. However, it is even more important in the case of Santa Barbara because the closest hospital can be a drive of 20-30 minutes. This is why you must carry a First-Aid Kit as well as a life jacket so that you can avoid all sorts of mishaps. Since many of the beaches in Santa Barbara aren't regulated, you won't be able to find any immediate first aid or life jackets. Therefore, the best option is to carry these items for a safe trip.
Crowded vs Non-Crowded Beaches — Some beaches are for people who need a relaxing experience. They are less crowded and you won't get to hear the same old city noise. On the other hand, some beaches are full of crowds and there are plenty of activities going on. Everyone can have a different perception about going to any of these beaches as some might prefer a crowded one for recreation while others would want to experience relaxation.
Consider the Facilities — One of the most important factors to consider before heading on to any beach in Santa Barbara is that some of them have essential facilities such as restrooms, picnic tables, close parking, and sunshades while others do not. Therefore, if you are planning to visit with your family, we highly recommend that you go to a beach that offers these facilities. The reason this is important is that children might need to go to the restroom urgently and that is not possible on a beach that does not have a restroom. In case you are going alone or you are fine with the restroom and parking being far, you can explore several beautiful beaches in Santa Barbara.
How We Pick Our Recommendations?
Choosing the amazing beaches in Santa Barbara is a bit difficult because each one of them has a distinctive feature you shouldn't miss. However, after thorough travel and taking into account the experience of other visitors, we compiled a list of what we believe to be the beaches in Santa Barbara that should not be missed. We picked our recommendations after thorough analysis and evaluation of the facilities, views, recreational activities, and other related factors to come up with a few of the best choices. Our expert team also picked out recommendations for different beaches in Massachusetts, Cornwall, Louisiana, New Hampshire, etc. in the past.
Let's Go to Santa Barbara's Beaches
Now that you are aware of some of the well-recognized and popular beaches in Santa Barbara, we recommend you plan your trip. The best thing you can do is to visit 2 beaches in one trip as many of them have a soul-capturing view that you would not want to miss. Have a safe and happy trip!
FAQs
Beaches in Santa Barbara - FAQs
What are some of the best beaches in Santa Barbara?
Some of the best beaches in Santa Barbara include East Beach, West Beach, and Goletta Beach.
Which beach in Santa Barbara allows for pets without a leash?
Arroyo Burro Beach in Santa Barbara allows dogs to be left off-leash in a certain area.
Are there hotels near beaches in Santa Barbara?
Yes, there are many hotels in Santa Barbara near the beaches including Hilton Santa Barbara Resort, Cabrillo Inn, and Santa Barbara Inn.