Head to Louisiana's beaches for a perfect escape and an unforgettable experience! From breathtaking views to pet-friendly areas, beachfront camping, and so much more – these lovely beaches are the ideal spot to relax and connect with nature. Spend your days swimming in warm waters, spotting marine life such as dolphins, whales, manatees, sea turtles, and birds including pelicans, cormorants, terns, and herons. So grab your beach bag and make the most of your day with a relaxing yet thrilling experience. Enjoy the unique sights and activities that these beautiful beaches have to offer. If you're looking for a change of scenery, don't miss out on the 7 Best Beaches in Destin, Florida. Let the sound of the tides soothe your mind as you enjoy all that these pristine beaches have to offer.
Top 10 Louisiana Beaches With Breathtaking Views
Ready for a beach day? With crystal-clear waters and breathtaking views, these top 10 Louisiana beaches are a few of the stunning beaches. From golden sand beaches to peaceful bays and bustling riverfronts, there's an incredible array of shorelines to explore across the state. So if you're looking for a beach with breathtaking views, here are the top 10 must-visit beaches in Louisiana.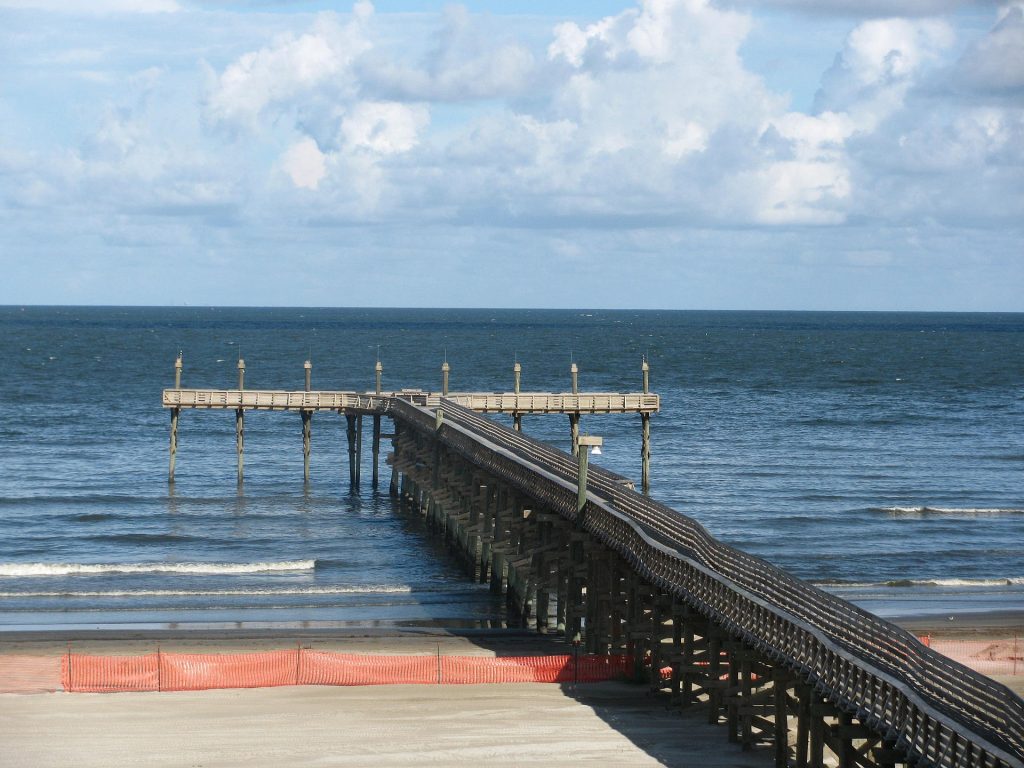 Grand Isle is the perfect destination for beach-goers, nature lovers, and wildlife enthusiasts alike. Located on the gulf coast of Mexico and nestled in a state park, it's just a short two-hour drive from New Orleans – making it an ideal spot for both tourists and locals.
Whether you enjoy deep-sea fishing or bird watching, you'll find plenty of activities to keep you entertained. The pier is especially popular, as it lights up at night and offers rental options for a traditional beach stay.
During the spring break season, Grand Isle Beach becomes even more spectacular when migrating birds flock to their wildlife refuge – an incredible sight that can't be missed. As a bonus, you'll also get a glimpse of the local brown pelicans.
Nature lovers shouldn't miss out on the butterfly dome either, where trails and paths lead through lush vegetation teeming with wildlife. With its stunning views and friendly locals, Grand Isle Beach is one of Louisiana's best-kept secrets! So what are you waiting for? Come enjoy the beauty of Grand Isle!
Grand Isle is the perfect destination for anyone looking to enjoy a beach vacation, whether you're looking for some deep-sea fishing or simply want to relax on the sand. For those searching for a different beach vacation, consider exploring the 9 Most Popular Beaches in Massachusetts. With a coastline that stretches over 200 miles, Massachusetts boasts some of the most stunning beaches in the country.
North Beach is the ideal destination for those who are looking to spend a lively and crowded beach vacation. It is a long stretch of white sand, dotted with cozy picnic tables, and located on Louisiana's Lake Charles – making it the only inland beach in the area.
Every year, big festivals are held at North Beach due to its proximity to September 11th Memorial Park, Millennium Park, and Veteran's Memorial Park. It is also the perfect spot for watching a breathtaking sunset! If you have the chance, make sure to visit North Beach during one of these festivals – it will be an unforgettable experience!
In addition to great views and plenty of entertainment, there are plenty of activities to keep you busy. You can take a dip in the lake, go fishing or kayaking, or simply relax and soak up some sun. No matter what you choose to do here, North Beach is sure to give you an unforgettable beach vacation experience!
North Beach in Louisiana is a great place to visit if you're looking for an outdoor adventure. Not located directly on the ocean, North Beach is situated on Lake Charles and offers plenty of activities for beach lovers of all ages.
Surrounded by lush trees, picnics are always an option no matter what time of year it is. The view of the city skyline is beautiful, and visitors often linger to watch boats pass by. The beach itself consists of white sand that contrasts with the sapphire-blue lake. With plenty of food and activities, these festivals tend to draw a crowd.
No matter what you're looking for in a beach destination, North Beach is sure to provide the perfect setting for relaxation, exploration, and fun. If you're looking for a more offbeat beach destination, North Beach in Louisiana is the perfect place to go.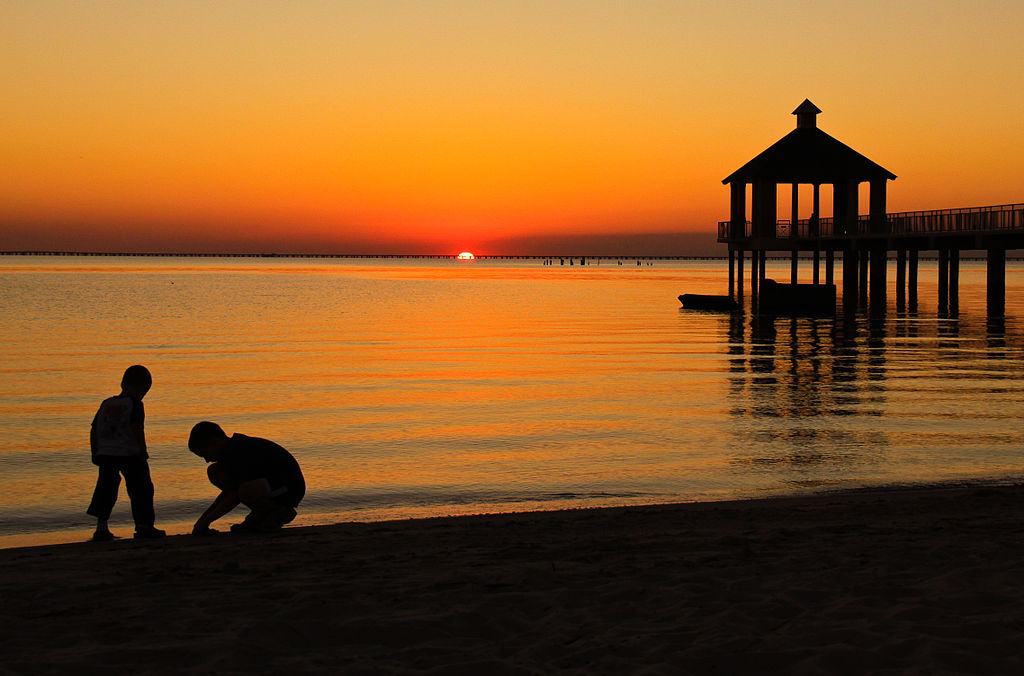 Fontainebleau State Park Beach is the perfect spot for a quick beach getaway and an escape from the hustle and bustle of the city. Located on Lake Pontchartrain, this state park is only an hour's drive away from New Orleans.
At Fontainebleau State Park Beach, there is something for everyone to enjoy. Families can partake in a variety of water activities, including fishing and kayaking. For those who prefer land activities, they can go inline skating, biking on the Tammany Trace, or explore the Fontainebleau State Park Plantation Sugar Mill.
There is also a six-mile nature trail to follow. Fontainebleau State Park also offers camping spots where visitors can witness the incredible beauty of Lake Pontchartrain. Whether you're looking for a change of scenery or an adventure, Fontainebleau State Park Beach is sure to satisfy your needs.
With its accessible location and wide range of activities, it's no wonder Fontainebleau State Park Beach is a popular destination for locals and tourists alike. So don't wait and plan your next beach getaway to this beautiful Louisiana state park. You won't be disappointed!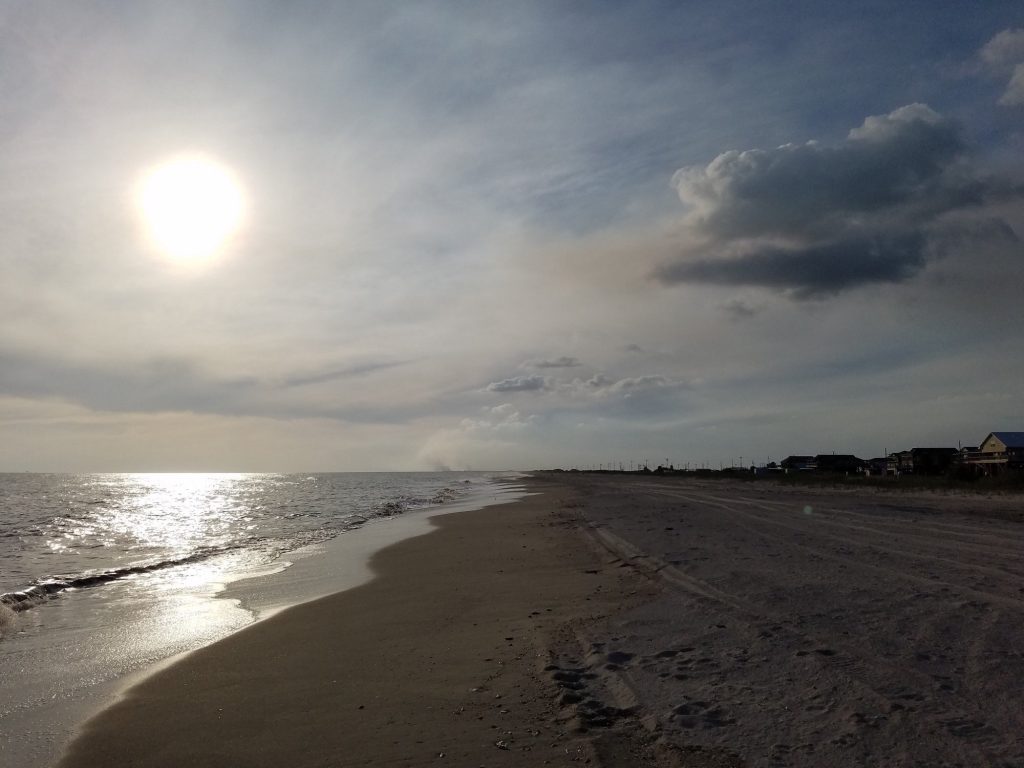 Holly Beach, otherwise known as Cajun Riviera and just an hour away from Lake Charles, is one of the several beaches along the Gulf shores of Mexico. This small but lively beach community offers plenty of activities for visitors to enjoy. There's crabbing in the fine sands or fishing, shelling, diving, and boating for those looking for an adrenaline rush.
Camping is also an option at Holly Beach – just bring your tent and spend the evenings watching the sunset or walking along the beach searching for shells as souvenirs barefoot. Holly Beach is also ideal for windsurfing, birdwatching, and windsurfing.
Aside from all these activities, you can also relax with a picnic while listening to the soothing sound of the waves. Indeed, Holly Beach is a great destination for those who want to relax and appreciate nature's beauty in peace.
With its crystal clear blue waters and fine white sand, it is easy to understand why Holly Beach remains one of the most sought-after vacation spots in Louisiana. Whether you're looking for a peaceful getaway or an adventure-filled vacation, you won't be disappointed with what Holly Beach has to offer. So make sure to include this destination in your list of places to visit!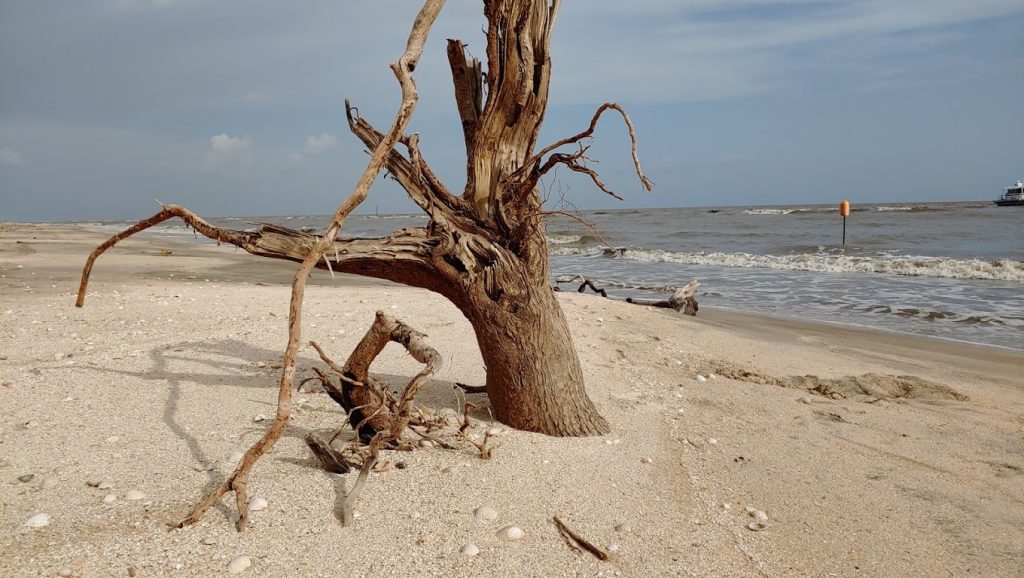 Have you been thinking about a beach getaway with your furry friends? Look no further than Rutherford Beach! This pet-friendly paradise is perfect for the whole family, providing plenty of peace to relax away from the hustle and bustle.
Rutherford Beach offers the perfect combination of sand and surf. Soft white sand surrounds the beach, making it a great spot for soaking up some sun and building sandcastles. The clear blue waters of the Gulf are an ideal spot for swimming, snorkeling, or fishing. Plus, you can even camp right on the beach! That's right, you can pitch up your tent along the shore and even park your RV on the sand.
Imagine waking up to the sound of the waves and feeling that soft white sand beneath your feet. And yet, even with all these amenities and its stunningly beautiful views, Rutherford Beach remains relatively secluded and untouched.
Rutherford Beach is a rustic and tranquil destination with plenty of activities to enjoy. The beach is located on the Gulf Coast, where it meets with the Mermentau River, making it an ideal spot for kayaking, canoeing, fishing, crabbing, and camping.
If you're up for something more extreme, the strong winds and waves of the Gulf will make for some great surfing, bodyboarding, and windsurfing. Visitors can even get free crabbing lessons from friendly locals.
As well as its water activities, Rutherford Beach is an ideal spot to explore nature, relax on the beach and collect shells. Its natural beauty keeps tourists coming back again and again. Whether you're looking for an adrenaline-filled experience or a peaceful retreat, Rutherford Beach is the perfect place to spend some quality time in nature.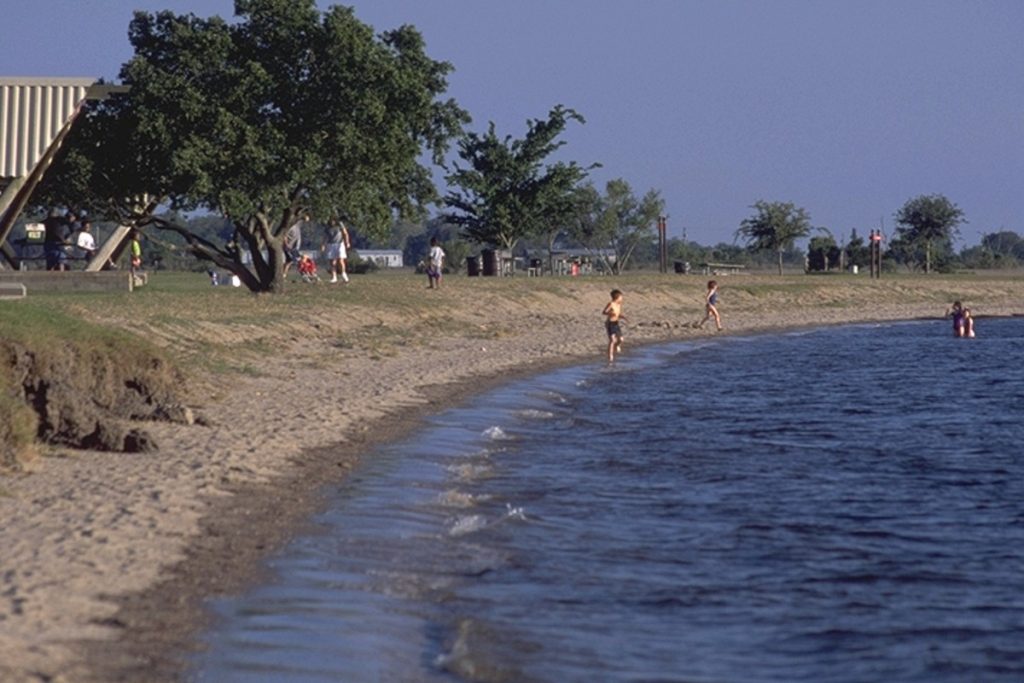 Cypremort Point State Park is a stunning Louisiana beach that offers plenty of recreational opportunities. From swimming and sunbathing to windsurfing, crabbing, and boating, Cypremort Point Beach is the perfect spot for families looking to have fun in the sun. Make sure to bring your picnic tables for a truly memorable beach day.
The park is also a great spot for fishing enthusiasts. Its 100-foot-long fishing pier is the place to be if you want to try your luck and catch some of the park's diverse fish species. Whether you prefer wetting your line or simply admiring the view, Cypremort Point State Park is sure to provide a spectacular day of relaxation and fun.
For those seeking more than just beach activities, there are plenty of other attractions to explore in the park. Take a guided tour along one of the many trails and discover hidden gems like bird-watching hotspots, nature preserves, and historic sites.
Recommended Read: Spend a Perfect Day at These Amusing Beaches in Cornwall
Located in Franklinton, Louisiana just an hour's drive from New Orleans is Bogue Chitto State Park – a perfect spot for beach-goers and adventurers alike. The park offers visitors 11 lakes with small white sand beaches for those looking to relax by the water and go for a refreshing dip when the sun gets too hot.
For those looking to explore the area, there is a seven-mile nature trail, as well as a 14-mile trail and Fricke's cave – one of the main attractions in the park. The Bogue Chitto Tubing Center allows visitors to canoe, kayak or paddle down the wonderful Bogue Chitto River for up to four hours.
If you're feeling more adventurous, the park is also a wildlife refuge for alligators, snakes, raccoons, and deer – giving visitors plenty of opportunities to spot some of Louisiana's native animals in their natural habitat. When night falls, visitors can take advantage of the park's remote location to enjoy some stargazing – with nothing but the stars above, it's an experience like no other.
After a day of outdoor activities, visitors can choose from camping, glamping, or one of the park's many cabins for accommodations. Whether you're looking for a getaway by the beach or an adventure in nature, Bogue Chitto State Park has something for everyone. So come and experience Louisiana's great outdoors – you won't regret it!
Elmer's Island Beach is the perfect place to get away and enjoy nature. Located just west of the main section of Grand Isle, it offers visitors a serene atmosphere and spectacular views. The beach is part of a wildlife refuge, where people can explore Elmer's Island and its coastal dune.
It is also great for fishing, with opportunities to catch blue crabs, sea catfish, southern flounders, and more. Accessible by car or the local shuttle service, Elmer's Island Beach is a great option for those looking for an adventure without the amenities of a resort.
Enjoy the natural beauty of the area and relax in peaceful surroundings while still participating in fun activities such as fishing. Elmer's Island Wildlife Refuge is a great place for tourists and locals alike to explore the beauty of Louisiana's diverse bodies of water.
From fishing, crabbing, and bird watching to just playing in the sand, Elmer's Island has something for everyone. Fishes of all shapes and sizes can be seen near the shoreline, while bird watchers will love visiting during migratory seasons to witness the beauty of piping plovers, magnificent frigatebirds, and reddish egrets.
The beach may be lacking any facilities, but it makes up for that with its peaceful atmosphere; visitors from all walks of life can coexist and enjoy the beach without feeling cramped or crowded. Elmer's Island Wildlife Refuge is a testament to the beauty of nature, and it's worth visiting for anyone looking for an outdoor adventure in Louisiana.
Editor's Pick: 7 Heart Capturing Beaches In New Hampshire
Lake Claiborne State Park is a serene destination for outdoor enthusiasts, located atop the state. Whether you're looking for an overnight stay in one of its rustic cabins or just a place to spend the day, this park has something for everyone.
The lake itself provides plenty of opportunities for swimming and kayaking, and white sandy beach areas provide perfect spaces for frisbee golf and picnicking. For those looking to explore the area on foot, there are miles of diverse trails winding through the park's wooded landscape.
Whether you're looking for a peaceful day by the water or an adventure-filled excursion in nature, Lake Claiborne State Park is sure to delight you.
Things to Consider Before Visiting the Louisiana Beaches
Louisiana beaches range from the urban beachfront on Lake Pontchartrain near New Orleans to secluded sandy stretches along the Gulf Coast. Visitors should research what each beach has to offer before making their decision. The following things should be considered before visiting the Louisiana beaches:
Amenities — Amenities such as restrooms, concession stands, umbrellas and chairs for rent, lifeguards on duty, public showers, and changing rooms may vary greatly between different beaches in Louisiana. Some beaches are heavily developed with picnic tables and volleyball courts while others may have very limited facilities.
Accessibility — Accessibility is also important when choosing a beach destination in Louisiana. If visitors are looking for activities like kayaking or fishing, they should research what kind of access is available to these activities. Similarly, attractions such as nature trails, museums, or historic sites may be nearby and accessible from the beach.
Local Weather Conditions — Local weather conditions can also influence which Louisiana beach vacation is best for a particular traveler. The Gulf Coast region typically has more temperate temperatures than inland areas during the summer months, but visitors should still check forecasts to ensure that their desired beach destination will have ideal weather during their stay.
Water Quality — The water quality at each beach in Louisiana can vary significantly, so travelers need to do some research before choosing a destination. Some beaches may have higher levels of contamination due to runoff from nearby development or agricultural activity. Visitors should take into consideration any potential health risks associated with swimming in polluted waters.
Budget — Finally, visitors should think about their budget before selecting a Louisiana beach destination. Some beaches may have higher costs for parking, lodging, or amenities such as umbrellas and chairs. Other beaches may be free to access but have limited facilities or services. It's important to determine the total cost of a beach vacation before making the final decision.
How Do We Pick Our Recommendations?
When choosing which Louisiana beaches to recommend, our team members personally visit those beaches and consider different factors. We consider the size of the beach and the amount of space available for activities like swimming, sunbathing, and fishing. We also assess the safety of each beach in terms of rip currents, pollution levels, and other hazards common to coastal areas. Additionally, we examine each beach's facilities such as restrooms, concession stands, picnic areas, and parking lots. We also evaluate how close the beach is to nearby towns or cities for easy access to shopping and dining options.
Louisiana Beaches With Breathtaking Views - FAQs
What type of activities can I do on Louisiana beaches?
Louisiana beaches offer a variety of activities including swimming, boating, fishing, kayaking, and paddle boarding.
Are there any restrictions on alcohol consumption at Louisiana beaches?
Yes, different local municipalities may have different policies regarding alcohol consumption on their beaches. In general, open containers are not allowed at most public beaches in Louisiana.
Is there Camping on any of the Louisiana beaches?
Most public beaches are designated as day-use only and do not allow camping, but there are a few campgrounds and RV parks that offer beachfront camping along the Gulf Coast.