Minnesota is home to numerous excellent camping locations, including state parks, national forests, and vast wilderness areas. In the southern part of the state, among the waving prairie grass, you'll find several campsites interspersed with the lakes and streams of the Boundary Waters Canoe Area Wilderness. Every campground in Minnesota is unique, yet all provide easy access to the state's renowned wilderness.
Recommended Camping Spots in Minnesota
Camping in Minnesota is fantastic in the summer, but the fall is just as lovely and has significantly fewer mosquitos. If you're looking for the best camping spots in Minnesota, we've covered you no matter when you want to go.
The North Shore of Lake Superior, which begins in Duluth and ends at the United States/Canadian border, is a playground of infinite possibilities. Adventurers can do everything from sailing across the icy seas of Lake Superior to cross-country backpacking. You can find great camping opportunities all along this recreation spot. Split Rock Lighthouse State Park, located in the middle of the North Shore, is a beautiful example of such a place to stay. Campers at this lakeside resort may get some of the loveliest vistas in the state with little effort.
Twenty cart-in campsites near Split Rock Lighthouse are roughly 2000 feet from the parking area. The camping cart is provided at each spot, along with a picnic table and fire ring. All campers at Split Rock have access to amenities like flush toilets, showers, and clean water, but the allure of the cart-in campgrounds is their proximity to the park's breathtaking scenery.
There are also showers, garbage pickup, and flush toilets in the new bathrooms. You can run your generator from 8 am to 10 pm. The park has a visitor's center with souvenirs, food options, and a gift shop. You can also purchase ice and firewood from the park's general store. All of these aspects prove that this is one of the most convenient camping spots in Minnesota.
We recommend booking a campsite in the lakeside area of the campground loop at Split Rock Lighthouse State Park if you plan on spending the night there. Each provides a unique perspective of the rocky coastline and the Split Rock Lighthouse off in the distance. You can reserve campsites up to one year in advance, a significant number during the peak camping season in the summer. Park tickets are $35 annually, $26 for a second car, $12 for those with disabilities, and $7 per day. In addition to that, there is a separate fee for camping. You can make a reservation online at any moment by visiting the website!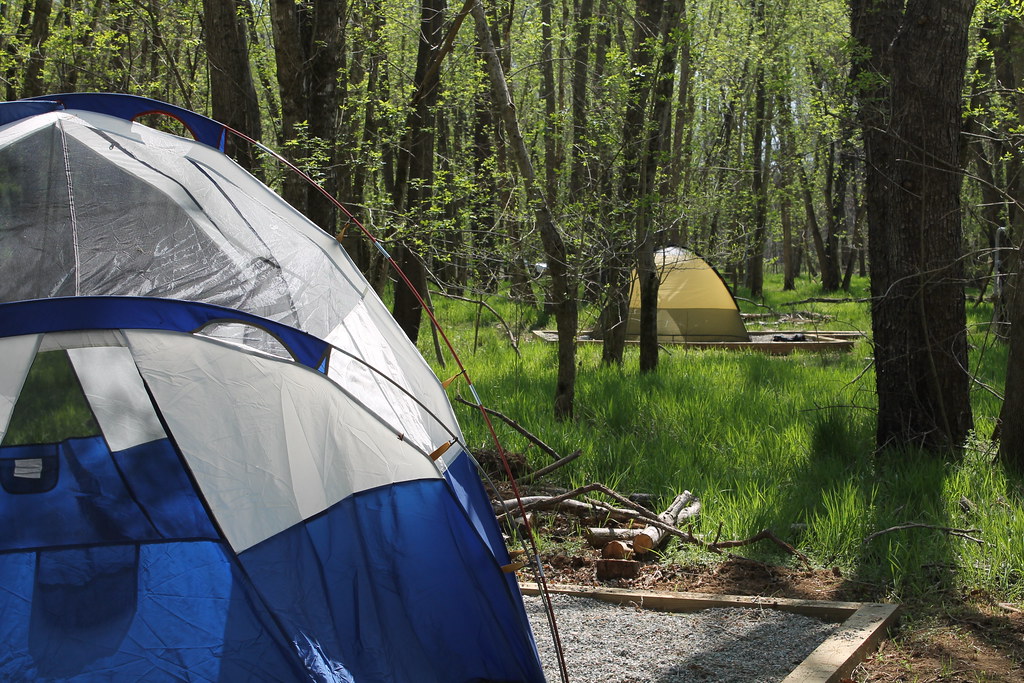 Cuyuna Country is one of Minnesota's newest state recreation areas and is also one of the most visited. This iron mine is home to turquoise water in abandoned pits and 25 miles of Minnesota's finest mountain biking routes. Staying at the Portsmouth Campground within its borders is the ideal way to take all the area offers.
You can find the Portsmouth Campground close to the water's edge of Portsmouth Mine Lake on the park's eastern side. There are 18 powered campsites, 15 unpowered campsites, and four walk-in campsites available at this campground. Guests staying at Cuyuna Country's campgrounds have access to the area's extensive freshwater facilities and, perhaps more importantly, may move quickly to any of the park's many recreational areas.
More than 20 natural and constructed lakes and miles upon miles of singletrack routes for mountain bikes and expansive vistas that seem to go on forever can be found inside the State Recreation Area. Ironton, the nearby town, is an excellent place to set up camp because it has everything you need, including camping gear and bicycle rentals. While mountain bikers are the target audience for Cuyuna Country, the park's accessibility means that non-cyclists can also enjoy it. This makes it a fun camping spot in Minnesota!
Besides the few campgrounds, this is open to riders coming and going at their own pace. This is the only location where group camping reservations are accepted. A waste-water treatment plant is located north of the campground, so if the wind is blowing from the south, you might not have the best time.
An important thing to remember is that Portsmouth is not a typical state park because it does not have all the facilities seen at other parks.
You can visit Portsmouth Campground to spend a fun day at a recreation area. Portsmouth campground is open from 9 am to 5 pm; you can make your reservations straight from their website. Depending on what you want to do while camping, you can pay anywhere from $15 to $23.
Must-Read: Visiting Harlem – NYC? Here's our take on what you should be doing right now!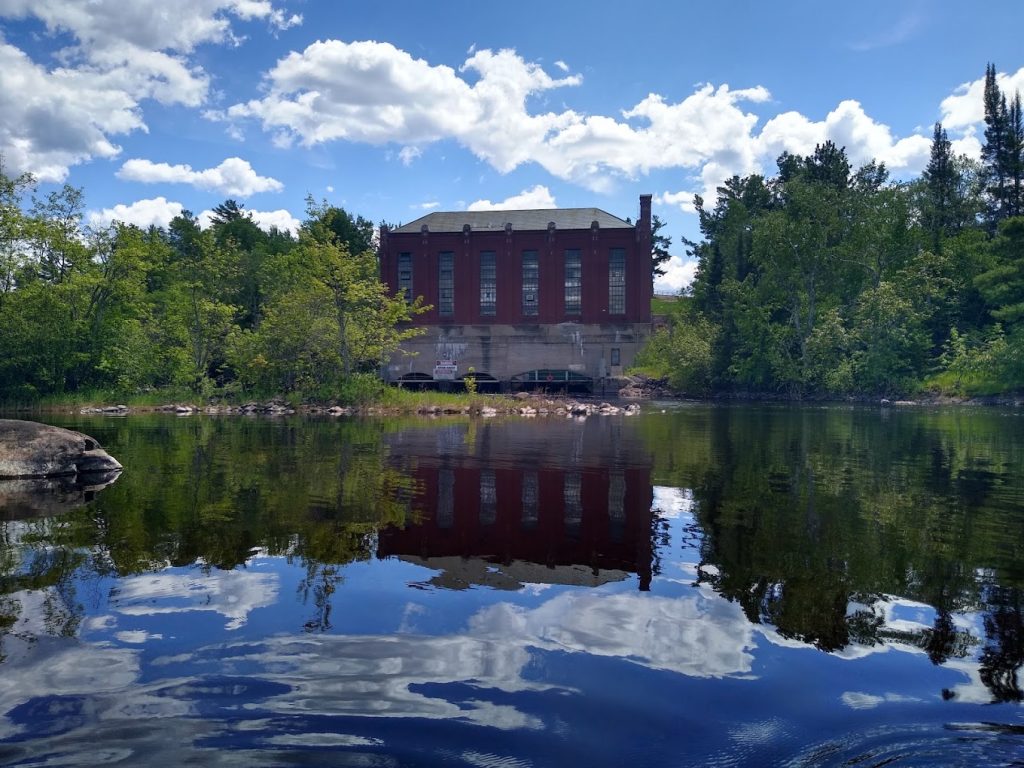 Superior National Forest in northern Minnesota has plenty of available campsites. Overnight campers in this wild and remote region can choose from a wide range of facilities, from remote backcountry sites accessible only by boat to RV parks with all the comforts of home. The Fall Lake Campground is a beautiful illustration of a modern campground that you may find within the Superior National Forest, which is situated close to the east of Ely.
The camping area has potable water and flush toilets, and each of the sixty-four campsites is equipped with picnic tables, tent pads, and fire rings. The campground offers some of the most breathtaking scenery in all of the North Woods, including the heavily wooded shoreline of Fall Lake. However, being close to the Boundary Waters Canoe Area wilderness sets Fall Lake Campground apart from other campgrounds.
Campers at Fall Lake Campground can begin their journey into the Boundary Waters with a single paddle stroke. To spend the night in the Boundary Waters Canoe area's wilderness, you must acquire additional permits. Due to its location near such an extensive network of waterways, Fall Lake is regarded as one of the premier camping spots in Minnesota surrounding the Boundary Waters Canoe Area.
There are several RV-friendly sites at Fall Lake, including pull-throughs. Trees separate most campsites from each other, so you won't have to worry about privacy. The location is convenient for all users. A campsite host is present throughout the camping season, and there is a store, canoe rentals, firewood, and ice at the facility. Tourists can see replicas of objects unearthed in the campground and nearby during archaeological digs, which may interest campers.
You can visit fall lake from 9 am to 5 pm, Monday to Friday. To secure a reservation, a minimum of three days notice is required. Campsites for large groups cost between $85 and $105 per night, while day rates range from $20 to $24.
For numerous reasons, Whitewater State Park is considered one of Minnesota's finest recreation areas. The vast and beautiful campsites in Whitewater State Park are the cherry on top of the park's other attractions, such as the bluff-lined hiking routes and the rushing waters of the Whitewater River.
Even though there are accommodations for more than 100 campers, the Cedar Hill Campground is where most people choose to stay. You can reserve campsites at Cedar Hill for anyone close to the Whitewater River for activities like tubing, wading, and fishing. Cedar Hill Campground has 2 restroom/shower buildings, and Gooseberry Glen Campground, located nearby, also has one.
During the camping season, all 3 have restrooms, showers, and potable water. You can choose from a pull-in, a pull-through, or a site that requires a short walk from your parked vehicle, but rest assured that every campsite at Whitewater State Park is equipped with a picnic table and fire ring.
Whitewater State Park provides six walk-in sites, an average of 500 yards from the parking lot, on the opposite side of the river from the Cedar Hill and Gooseberry Glen Campgrounds, for those seeking more solitude. These peaceful campsites offer more room to spread out and take in the scenery. Camping cabins in Whitewater State Park are equipped for the winter season, so skiers and snowshoers can enjoy the park year-round.
The park is open every day from 8 am to 10 pm, and it costs $35 per year, $25 per additional vehicle, $12 for each disabled visitor, or $7 per day to enter. The cost of camping is not included but it isn't too much. This is why we consider it one of the cheapest camping areas in Minnesota.
Recommended Reading: Top Idaho's Small Towns To Open The Road To Adventure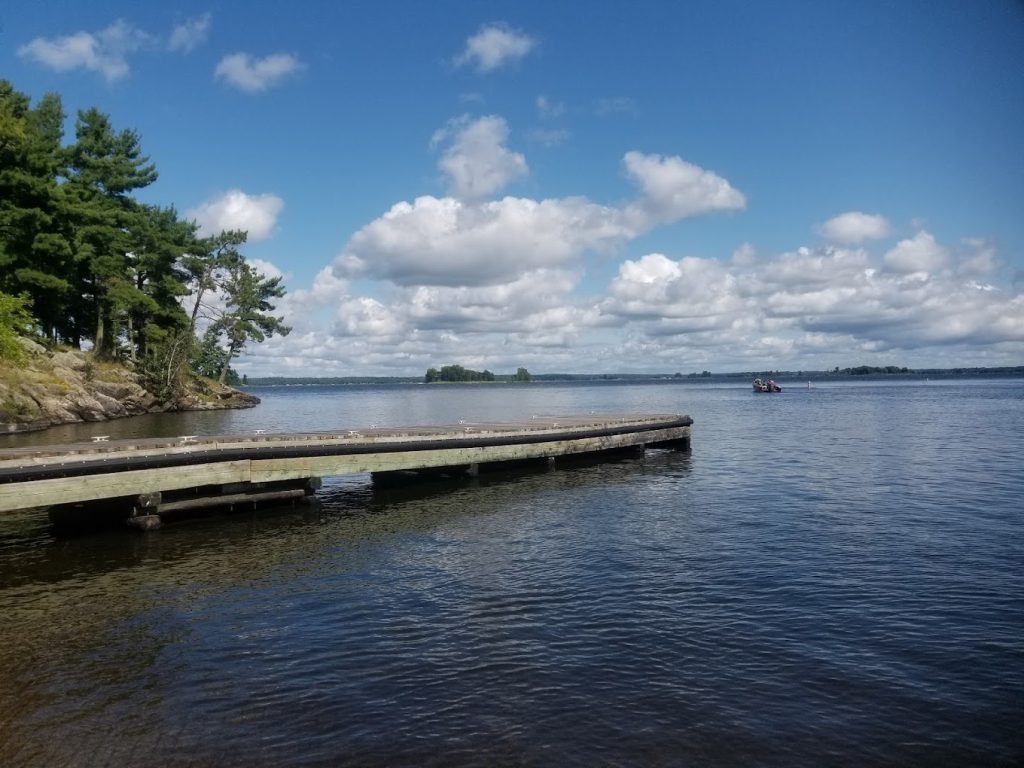 and, in general, come at a lower cost than those that you'll find in state parks that are located nearby. Woodenfrog is located inside the Kabetogama State Forest, overseen by the Bear Head Lake State Park.
With its 61 primitive campsites, Voyageurs National Park serves as a gateway to the wonders of the nearby Kabetogama State Forest and Voyageurs National Park. Each camp has its fire pit, benches, and grills. Many paddle-in campsites are scattered within Voyageurs National Park, making it easy to extend your trip there.
The nearby Northwoods and Kabetogama State Forest provide plenty of incentive to spend the night, even if a stop in Voyageurs is outside your schedule. A boat ramp and swimming beach are available at this campground, located on the banks of Kabetogama Lake. Other Campsite facilities include Vault toilets.
This basic campground is one of the few drive-in options close to Voyageurs National Park, and it costs $14 per night on a first-come, first-served basis.
Wild River State Park is one of the largest Minnesota state parks, stretching over 18 miles along the St. Croix River. There are plenty of great places to camp, besides all the hiking, horseback riding, and canoeing you can get in. Wild River's most popular camping location is the Wild River State Park Campground, which has more than 90 sites and is only accessible by non-motorized means.
National Wild and Scenic Rivers, the St. Croix is a sight to behold. Among the many animals that call this park home are eagles, woodcocks, ruffed grouse, bluebirds, beavers, and otters. Both the area's cultural heritage and natural beauty are highlighted in the visitor center. The park's extensive trail network — 35 miles in total — centers around a trailhead open year-round. From the Sunrise river access in the north to the southern park river access in the south, the St. Croix River provides a scenic route for day trippers to paddle.
The park welcomes a variety of camping styles, including semi-modern, group, backpack, canoe, and walk-in. The guest home can accommodate up to four people and features a kitchen, dining area, sitting area, and fireplace. There are also six cottages for camping, each with bunk beds, a table, and seats. When you're done exploring the area on foot or skis, head to the trail center, which is open year-round. The center is open all year and provides environmental education through its displays and programs making it one of the most fun spots for camping in Minnesota.
Visitors are encouraged to plan and make weekend reservations although the park's 6,000 acres and natural waterways ensure plenty of space as you venture out. Price points range from $35 yearly to $26 for a second car, $12 for those with disabilities, or $7 per day to enter the park. Camping costs are not included.
Suggested Reading: Enjoy Your Vacation Trip With These 8 Best Resorts In Utah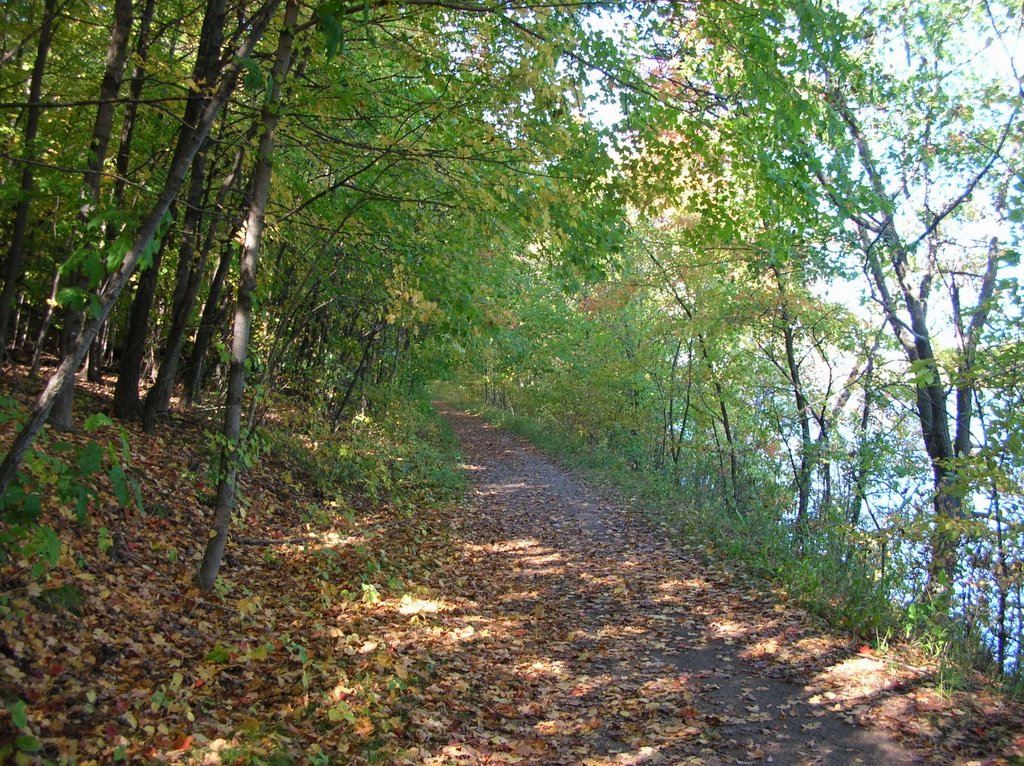 Afton State Park is a popular park packed with prairies and draws campers from both the Twin Cities and beyond due to its location less than a half-hour east of Saint Paul.
The rough and hilly terrain of Afton State Park provides fantastic hiking, horseback riding, and skiing opportunities. The park also features a swimming beach and breathtaking scenic overlooks of the St. Croix River. You may find a fascinating mix of wildlife habitats and excellent bird watching along the Prairie Walk interpretive route, which passes through oak savannas and the wooded river valley.
To get oriented to the park's trails and unique attractions, the visitor center is a great place to start. It is a challenging hike of approximately 3/4 of a mile from the parking lot to the campground, situated on the bluffs overlooking the St. Croix River. In addition, the park features yurts, camper cottages, and group campsites.
The Afton campgrounds are the only ones in the Minnesota state park system that require campers to backpack to their destinations. Afton offers many backpacking options, from shady spots to open ones with great views and access to the forested and prairie landscapes beyond. Among these is the park's vast network of trails. We specifically recommend this park for someone who is interested in hiking and going on trails!
Campsites are more apart than a typical campground, so you'll have more solitude and peace here, although you might still hear the occasional bonfire in the distance if you stay up late enough.
Parking is available at the visitor center and specific campsites and the park is open from 9 am to 3 pm during the week and from 9 am to 7 pm on the weekends. Annual park passes are $35, second vehicles are $26, disabled parking passes are $12, and day passes cost $7, excluding camping costs.
Things to Consider Before Camping in Minnesota
Before deciding where to go camping in Minnesota, you need to give careful consideration to the following factors.
Weather — Be prepared for the severe cold in the winter if you plan on camping in Minnesota at a time of year when specific campgrounds don't close. A hazardous situation could arise if you need the proper training and equipment.
Protection Against Animals — Likely, you won't get hurt by wild animals if you keep your distance, but it's still wise to be cautious. Even while attacks are uncommon, they do occur. Never corner or go too far from a wild predator. The most common predator is the bear. You should never keep your food in a tent to keep food safe from bears. Take your rubbish and food leftovers away from the campsite and dispose of them properly when you get home or at a designated spot.
Mosquitoes — When it comes to outdoor recreation, Minnesota typically receives positive reviews. One drawback to camping in Minnesota is the prevalence of mosquitoes. They buzz around your head, leave itchy bites, and may even carry the dangerous West Nile virus. You can have a miserable day if you don't come prepared with long sleeves, pants, and bug spray.
Camping Essentials — Unless it's the dead of winter, you won't need much besides the standard camping essentials. Always have the essentials, such as warm clothing, a hat, a bag, sunscreen, insect repellant, and a tent. You should always carry extra food and water supplies in case of an emergency.
How Do We Pick Our Recommendation?
Our team of world-traveling specialists and subject-matter experts has researched all of our suggestions meticulously. To ensure that as many people as possible take advantage of our recommendations, we work hard to ensure that they are helpful to travelers' decisions. We have been to several states in the US including Minnesota, Florida, North Carolina, and Texas as well. After actually experiencing these states as well as talking to others who have been to the popular spots, we devise the final recommendations based on convenience, ease, facilities, and related factors.
On A Final Note
During the summer, you can fully appreciate the outdoors and all it offers. Why not go camping in one of Minnesota's breathtaking state parks? While there is no shortage of parks, we have selected the top spots for summer camping. Now is the time to gather your stuff and head for the best camping spot in Minnesota.
7 Best Camping spots in Minnesota- FAQs
What are some popular state parks in Minnesota?
Minnesota is home to a wide variety of beautiful state parks, including Gooseberry Falls, Fort Snelling, Itasca, Tettegouche, Split Rock Lighthouse, and many more.
Which is the most scenic part of Minnesota?
The Split Rock Lighthouse is a beautiful landmark in Minnesota.
Why is Minnesota a good option for camping?
You can pick from various campsites in the Superior National Forest in far northern Minnesota. Campgrounds range from those accessible only by boat to those suitable for recreational vehicles so that vacationers can choose the best experience.
What is the best time to go to Minnesota?
Minnesota's twin cities shine from June through August. Locals and tourists flock to the outdoors and the lakes when the thermometer hovers above 80 degrees Fahrenheit.
Which month has the most storms in Minnesota?
The peak occurrence month is June, with July close behind. May is the third most common, right behind the peak occurrence month of August.