New Hampshire contains five state park ocean beaches, despite having the smallest coastline (between 13 and 20 miles) of any non-landlocked state. You can enjoy water sports including surfing, kayaking, canoeing, boogie boarding, and a plethora of other activities at New Hampshire beaches. If you are planning to visit a beach in New Hampshire, follow this guide to explore the best ones you should visit. Also, check out beaches near Santa Ana if you happen to be in that area.
The Most Beautiful Beaches of New Hampshire
Get ready for the trip of a lifetime as you visit some of New Hampshire's most renowned and picturesque beaches. Here, you and your loved ones may create memories that will last a lifetime.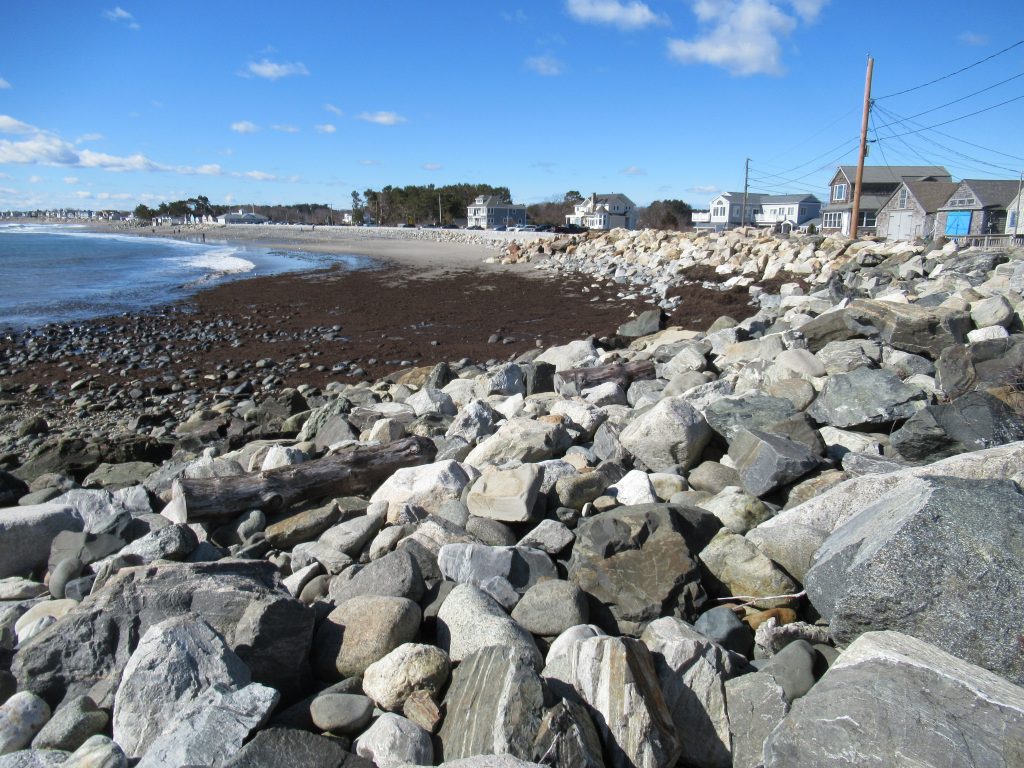 On New Hampshire's 13 miles of Atlantic coastline, Hampton Beach is by far the largest and most frequented beach in New Hampshire. For decades, Hampton Beach has been New Hampshire's most visited beach, complete with a vibrant and exciting resort town. Hampton Beach has all the trappings of a classic New England beach vacation, from the bustling boardwalk to the entertaining events and unique boutiques. Get ready to laugh and enjoy because this is a great family fun spot. This beach is located at 160 Ocean Blvd. Hampton, NH 03842.
Here you can relax in the sun all day as the kids swim, run, and create sandcastles on the beautiful, powdery sand along the 13 miles of coastline. Locals and visitors alike flock to Hampton every summer for its vibrant promenade and friendly vibe. There is a playground close by to make it easier for families to enjoy their time there. The InnSeason Resorts Pollard Brook is a great place to stay for a family and it is conveniently located near Hampton Beach State Park.
An active stretch of bars, clubs, restaurants, arcades, candy stores, gift shops, and even palm readers are here along the waterfront on one side. Besides, there are some shops that are open all year long in this seaside town, but the majority of visitors come between Memorial Day and Labor Day, with certain events continuing until the middle of September.
During the summer, lifeguards are on duty from 9 am until 5:30 pm and there are many changing facilities at Hampton Beach. There are a few metered spots on Ocean Boulevard, but if you want to escape the traffic on the main drag, your best bet is to park at one of the private lots off Ashworth Avenue. You'll surely enjoy your trip to this beach in New Hampshire which is why it has the number 1 spot on our list.
Similar Read: Soul-Capturing Beaches In Santa Barbara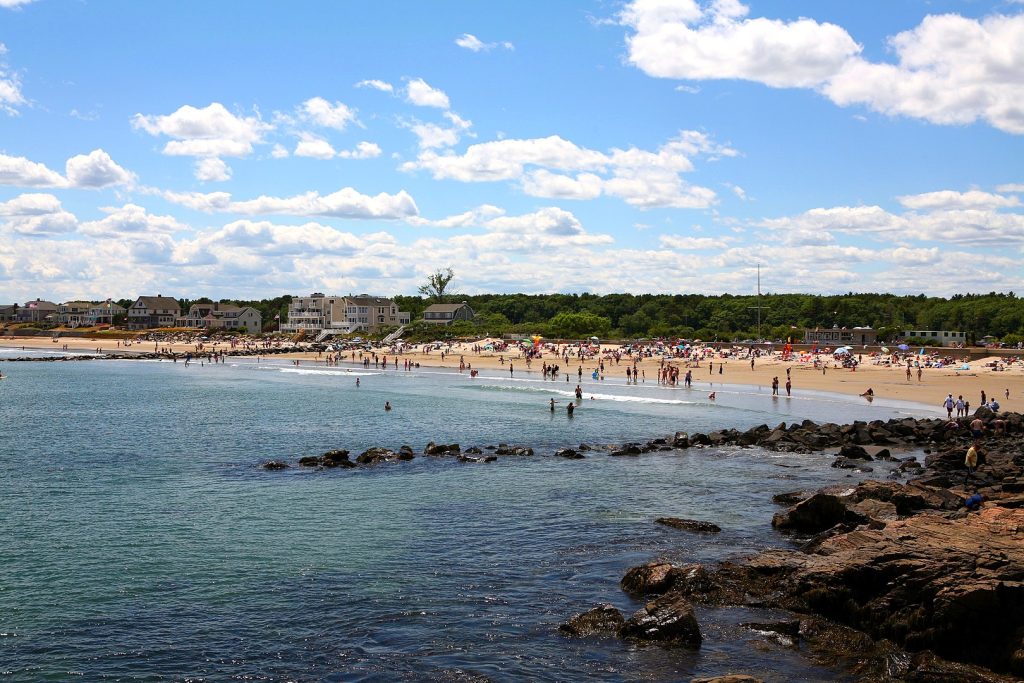 Wallis Sands State Beach in Rye is an excellent place to take the kids since it is smaller and less crowded than nearby Hampton Beach. Although there is a minor entry fee to the beach in the summer, parking at the beach is much cheaper.
From Memorial Day to Labor Day, there are lifeguards and a change facility with showers available every day from 10 am to 5 pm. There is a convenience store on the premises where guests may purchase refreshments and beach necessities including sunscreen, sand toys, and extra-large towels. The beach is located at 1050 Old Ocean Blvd Rye, Town of NH, 03870.
If you are looking for a break from the sand, there is a patch of grass just beyond the beach where you can play Frisbee or find a nice spot to relax and take in the view of the Isles of Shoals. Even while it does not become as busy as Hampton Beach on the weekends, you should still arrive early to ensure a parking place.
Portsmouth, a short drive from Rye, is a great destination to stay in because of its proximity, good restaurants, a wide variety of stores, and interesting historical sites, such as the Hampton Inn & Suites Portsmouth Downtown, and beautiful holiday houses to peruse. Visit the lookout along Route 1A to get a bird's-eye view of Wallis Sands.
A minor per-vehicle fee is charged at the beach, however, seniors 65 and over in New Hampshire are exempt from this. This beach is part of a state park, thus dogs are not permitted during the open season but are welcome on a leash after the park shuts.
Jenness Beach in Rye is a popular spot for surfers despite the icy seas of the Atlantic Ocean. It is not as large as some of the other beaches along the coast, but it is less crowded, making it a good choice for people who want a quieter beach experience. While your kids are busy building sandcastles, take advantage of your free time by relaxing on the beach, getting a tan, or reading a nice book. On the other side, your adolescents may go surfing for the day.
There is a bathhouse there, and lifeguards are there from the beginning of the summer till 4:45 pm every day. Though the beach's parking lot is tiny and may fill up fast, there are numerous more spaces in the area that you can use. In the off-season, the beach is only available on the weekends; however, throughout the summer, it is open every day. The exact address of this beach is 2280 Ocean Blvd Rye, NH 03870.
There are many great places to eat and drink, such as a pizza parlor, ice cream parlor, restaurant, coffee shop, and surf store, all within easy walking distance of the beach. For those who stay at the Quality Inn in Portsmouth and find that the water is too cool for their children, Water Country Water Park is just down the road on Route 1.
It might be challenging to bring your dog to Jenness Beach since part of it is a state park and some is owned by the municipality. Dogs are not permitted in the state park during the peak season but are permitted on leashes then. From Memorial Day to Labor Day, dogs are permitted off-leash on the portion of the property held by the town from daybreak to 9 am and 7 pm to midnight, with the exception of Saturday, when they are not permitted from 9 am to 9 pm.
Seabrook, which has a vast stretch of sand dunes, provides a peaceful escape from tourists, and it is located about two miles south of Hampton Beach. This beach with sand dunes behind it is a visual delight and will put you at ease right away. The typical visitor may not be aware of this beach, but locals are familiar with it and there are several vacation houses nearby.
It is still a lovely and calm beach and a terrific play day for the kids if you can manage to rent one of the gorgeous holiday houses. The address of the beach is 99 Lafayette Road, Seabrook, NH 03874. Every year, families visit Seabrook to enjoy swimming in the water and walking along the two miles of fine beach.
As there is not much space for parking, locals and vacation home renters have the easiest time getting to the beach. It is a short walk over the highway and alongside streets to get to the coast from public parking and restrooms on Route 1A.
Fireworks, booze, open fires, and automobiles are not permitted on the beach since it is more of a residential area. Live free or die, as we all know, but that keeps Seabrook pure. Seabrook Beach accepts dogs, but they must always be on a leash. Dogs are only allowed before 8 am and after 6 pm from Memorial Day to Labor Day.
In addition to Seabrook, another great beach destination to consider visiting this summer is Key Largo. Known for its crystal clear waters and beautiful beaches.
Despite being just 3.5 miles (5.6 km) apart, North Hampton State Beach and Hampton Beach are extremely distinct from one another. This is the beach to go to if you want to find one that is less busy than Hampton Beach. It can be found at 27 Ocean Boulevard in North Hampton, New Hampshire, 03862.
North Hampton State beach is the sea coast's finest beach for families and for anyone seeking a calmer vibe. The sandy beach along the beachfront is ideal for swimming and picnics, and there is a bathhouse and tidy facilities nearby. Many families visit this beach because of the vast beaches and quiet seas.
The majority of the beach is broad and sandy, although there are some rocky patches here and there. Do your best to visit this beach during the off-season if you can. In the height of the season, it may get very busy. In contrast to Hampton Beach, North Hampton makes it easy to choose a private beach area.
Normally available on weekends year-round, North Hampton Beach is also open every day from June through September during the summer. Although there is no parking cost, metered parking is offered. Picnic areas, bathrooms, and showers are available at the beach.
Get to the beach early to get one of the most sought-after metered parking spaces! Also, present throughout the peak season is lifeguards. Please be aware that North Hampton State Beach does not allow dogs. Another great beach destination to consider visiting is Louisiana known for its stunning coastline and breathtaking views.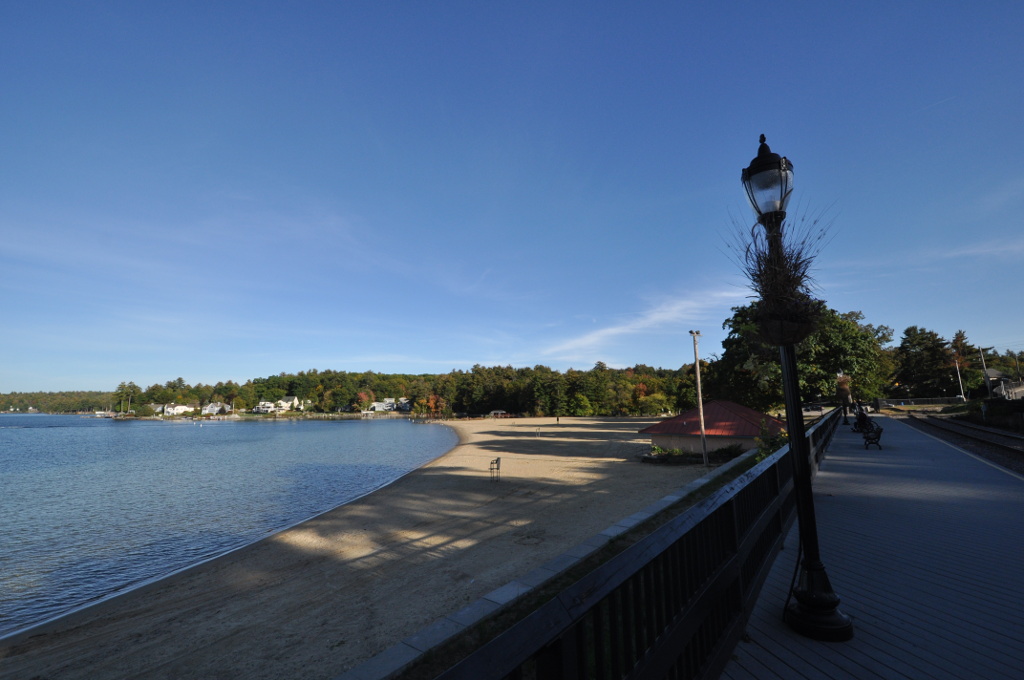 Weirs Beach, located on the shores of Lake Winnipesaukee in Endicott Rock State Historic Site, is the most well-known beach in New Hampshire's Lakes Region. From Memorial Day to Labor Day, lifeguards are on duty from 9 am to 5 pm (if the weather permits). Due to the high volume of visitors during the warmer months, the area can quickly become congested. The beach has a bathhouse, changing rooms, and several covered picnic areas that are accessible to the disabled.
The best part about Weirs Beach are all the fun things to do there. There are 5 arcades, bumper cars, and the legendary Weirs Beach Drive-In Theater, which still operates and shows double features on summer nights. The Winnipesaukee Scenic Railroad still uses the rails that the wooden boardwalk follows along the water's edge. In this station, you can purchase tickets for the excursion into Lakeport, Laconia, or into Meredith, a posh community on the lake. It is located at 1-239 Lakeside Ave. Laconia, NH 03246.
The M/S Mount Washington and her sister ships, including the US Mailboat M/V Sophie C, all depart from the same ticket office. Tours of the lake can be combined with other activities, such as dancing, viewing fall foliage, or even watching fireworks.
FunSpot, the largest video game museum in the world, is located nearby and is a great place for people of all ages to spend a rainy day. Monkey Trunks, which is right next door, has a treetop adventure course and zipline, and the go-kart track is just across the street.
You should know that Motorcycle Week, a massive annual event, takes place in the Weirs around Father's Day. There is no danger at this event, but it is very busy and not suitable for young children. Although there are a few hotels in the area, The Naswa Resort is the best choice due to its closeness to Weirs beach, private docks, and a broad range of accommodations from hotel rooms to waterside cottages.
Editor's Pick: These Ventura Beaches Are Almost Too Good To Be True
Odiorne State Park, situated approximately five miles north of Rye, has eighteen miles of breathtaking rocky coastline. Beautiful vistas of the North Atlantic may be seen from here, making this a perfect spot for a picnic. The ruins of a military stronghold provide proof of an earlier military presence to explorers.
The Odiorne beaches are a combination of pebbly and sandy and are among the greatest public beaches in New Hampshire for water activities like boating and fishing as well as land sports like bicycling, hiking, and leisurely nature hikes. Seven different ecosystems may be reached in under an hour on foot. Cross-country skiing here is fantastic in the winter. It is situated at 570 Ocean Blvd, Rye, NH 03870.
The visitors can find the Seacoast Science Center inside the park as well. There are several interesting displays here that detail the geological and evolutionary history of Odiorne and its coastal environs. We advise taking a picnic and eating it right in the middle of the park.
Odiorne Point State Park requires a minor cost to enter ($4 for age 12+, $2 for kids 11 and under), and the Science Center requires a supplementary ticket ($10 for adults, $8 for seniors, $5 for kids 11 and under). We think you will get a lot out of your visit to the center, which is dedicated to preserving and sharing the region's natural and cultural heritage. No pets are allowed, even in the off-season.
Things to Consider Before Going to Beaches in New Hampshire
Note the things you must not forget before heading to any of the beaches in New Hampshire.
Research Before Visit — There are a lot of things that may go wrong on your vacation to New Hampshire, from the weather to a global epidemic. For example, many beaches do not allow pets to come. Hence, it is necessary to come prepared. We advise coming prepared with trip ideas suited to the season you will be visiting, as well as researching your desired destinations, lodging options, and any potential travel limitations. Besides, one of the most crucial things to think about before visiting any beach in New Hampshire is whether or not you will need access to basic amenities like changing rooms, picnic areas, convenient parking, and sunshades. We advise you to go to a beach that has these amenities if you are traveling with children.
Leave No Garbage — Everyone who comes to the Granite State is welcomed with open arms. It just requests that visitors be kind to locals, their belongings, and the land. Anything you bring with you while exploring New Hampshire should be taken back home with you in accordance with the "leave no trace" rules. This includes not just kitchen scraps like apple cores and banana peels, but also paper towels and other personal items.
Respect the Culture — New Hampshire has a welcoming culture, so be kind to everyone you meet. You should avoid making any rude gestures or comments that might be taken the wrong way by the locals
Bring a Camera — Bring a camera or make space on your phone to take pictures of your amazing beach vacation. We guarantee that your journey to New Hampshire's beaches will be filled with breathtaking scenery and fascinating sights that you will want to capture on film.
How We Pick Our Recommendations?
We have selected a few of the top options following extensive investigation and assessment of available facilities, leisure activities, and other relevant variables. We also took opinions from other guests to ensure we considered all other aspects as well which others felt important. Our expert team also made recommendations for different beaches in Cornwall, Destin, Massachusetts etc. in the past. Our recommendations are also based on the popularity of each of these beaches.
Final Words
You should definitely visit New Hampshire now that you know about some of the state's most famous and frequented beaches. We hope that our guide has helped you out in making the selection for the next picnic spot in New Hampshire.
Beaches in New Hampshire - FAQs
What is the ideal time to go to New Hampshire Beaches?
Visit New Hampshire's beaches in the summer when the weather is nice, the water is comfortable, and all the attractions and restaurants in the vicinity are open.
Which is the best beach in New Hampshire?
Jenness Beach and Hampton Beach are two of the best Atlantic Coast beaches in New Hampshire.
Which is the most appropriate beach for Kids in New Hampshire?
Seabrook Beach in New Hampshire is recommended to be one of the best ones for enjoying with the kids.
Do New Hampshire beaches have motels close by?
Ashworth by the sea, Hampton Inn & Suites Kittery, and Dunes Motor Inn are just a few of the numerous New Hampshire hotels within walking distance of the shore.