Santa Ana is a city in California and is home to many recreational and historical spots. This city is best known for its museums and zoos. If you are looking for a place to stay in California this holiday, consider visiting Santa Ana. It does not have a beach, but there are several beaches that you can visit from here. In this blog, we will tell you about the best beaches near Santa Ana, CA. Additionally, if you're looking for a delicious meal while visiting the area, consider checking out some of the great eateries in Big Sur.
Best Beaches Near Santa Ana
If you are in Santa Ana and are looking for some beaches near it, then continue reading below.
Newport Beach
This is the closest beach to Santa Ana having a distance of just nine miles from the city. Newport Beach is a trendy vacation spot in Southern California because of its beautiful views and calming atmosphere. This is a white sand beach and has panoramic sunsets, making it an ideal spot for a gateway. You can enjoy a number of water activities there that include boating, sailing, kayaking, fishing, rowing, and paddle boating.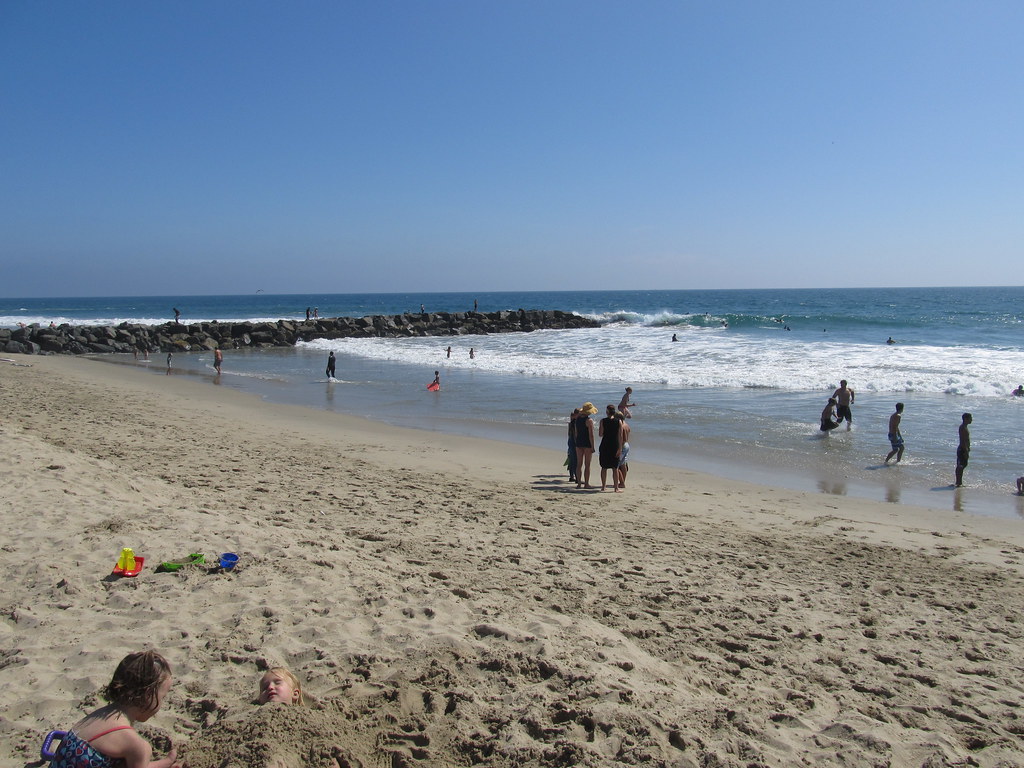 Huntington Beach
Huntington Beach is half an hour's drive away from Santa Ana. It is not only a beachfront but a beach city. The place is popular for its infinite coastline, surfing settings, and original beach vibes. It is a splendid beach with perfect warm weather. It is well-known in the country for its countless water activities, including beach volleyball, stand-up paddle boarding, surfing, kayaking, beach bicycling, kite surfing, and windsurfing.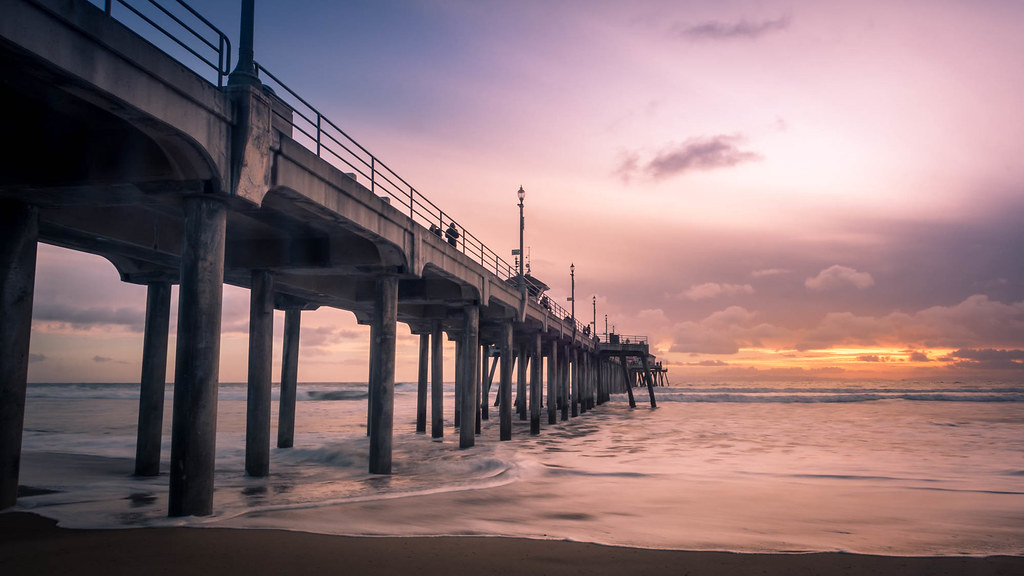 Laguna Beach
Laguna Beach is the most visited beach in the entire Orange County, CA. You can go to Laguna Beach from Santa Ana through a quick twenty-minute drive. It is best to visit this in spring as, unlike other beaches, Laguna Beach has lush green scenery with seasonal flowers, making it a stunning spot for everyone. It has a tranquil vibe and excellent surfing opportunities, making it the top beach in Orange County. Apart from surfing, you can also enjoy some unique water activities there, like scuba diving, snorkeling, and body surfing.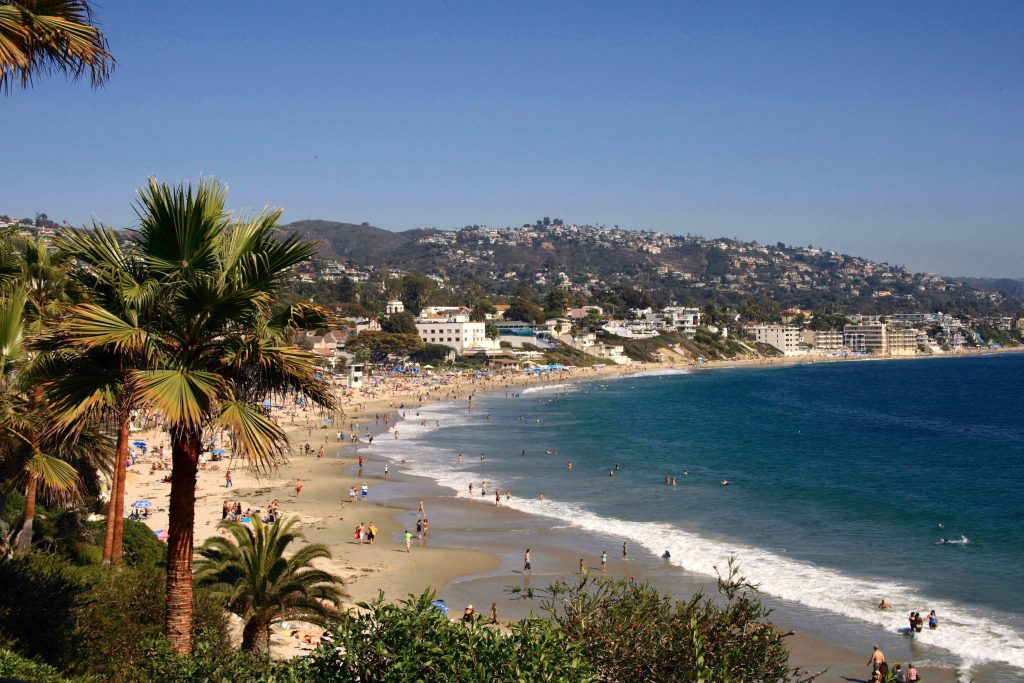 Corona del Mar State Beach
This is the safest beach among all of the best beaches near Santa Ana. If you are looking for a safe and quiet place to have a picnic with your family and dogs, Corona Del Mar is the place to go. This kids-friendly beach allows dogs to stay at 5 pm with a leash. Despite being crowdy, this place has an unusual calming vibe. You can also go camping there as there are fire pits. For a pleasant stroll, there are walkways available.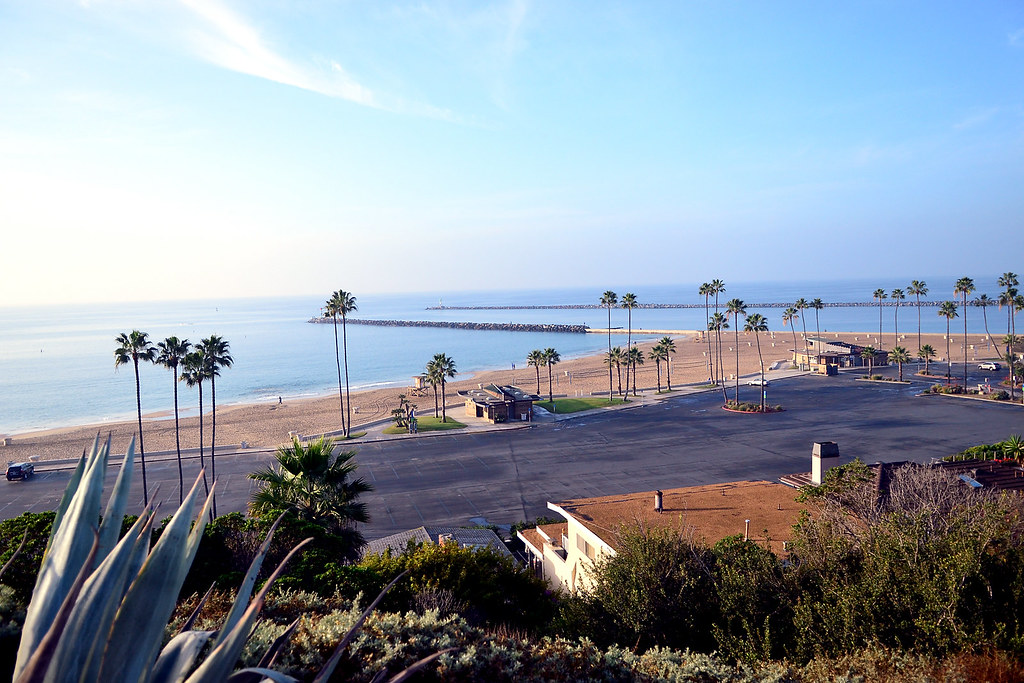 Long Beach
Long Beach is approximately half an hour's drive away from Santa Ana. This is a pristine beach and is suitable for friends. Long Beach offers some activities on the shore, like beach baseball and basketball. The beach could get packed with people, but it's fun. This place is popular among the youth because of its evening scenes. There is live music and dance performances which visitors enjoy the most. You can have a day filled with enjoyment there with your travel buddies.
Recommended Read: 7 Key Largo Beaches To Visit This Summer
Salt Creek Beach Park
Are you looking for a cute spot to spend some quality time with your significant other? If so, then you should go to Salt Creek Beach park. It is a tranquil spot near Santa Ana with lush green parks and beautiful scenery. There is a basketball court too so you can enjoy a game. The thing that makes it one of the best beaches near Santa Ana is the sunset. It is so surreal and majestic that you will be in awe of it and won't be able to forget it for days.
Alamitos Bay Beach
Alamitos Bay Beach is located around twenty miles away from Santa Ana, CA. This is not a busy beach, nor does it have the major facilities like all the grand beaches mentioned above, but it is a great option if you are looking for a cute little spot for some me-time or an intimate affair with family or friends. The beach offers cycling, running, jogging, and walking opportunities in its vast space. Apart from other Southern California beaches, this has a subdued vibe and panoramic sunset.
Treasure Island Beach
This is a little beach in Laguna Beach. It has a stunning landscape and a serene atmosphere. You will not see seawater this blue on any beach on this trail. The water is amazingly blue and clean, the sand is also very tidy, and you will have no issues with hygiene there. This beach is perfect for a shoot, be it a wedding one, an engagement one, or a maternity one.
Seal Beach
Seal Beach is located on the west coastline of Orange County and is a thirty-minute drive away from Santa Ana. If you are looking for a beach that allows fishing without any permit, then you should consider going to Seal Beach. You can enjoy a day of fishing there and can catch some fish too. It is among the best beaches near Santa Ana as the waves welcome surfers.
Thousand Steps Beach
Do you want to experience something different than just the beach? If so, then you must visit Thousand Steps Beach. There are not actually a thousand steps to go to the beach, but you will enjoy climbing the steps to reach the enchanting coast. This beach is also home to the most famous sea cave in Laguna. Some of the activities you can do here are body surfing, body boarding, snorkeling, scuba diving, kayaking, swimming, tide pools, and stand-up paddling.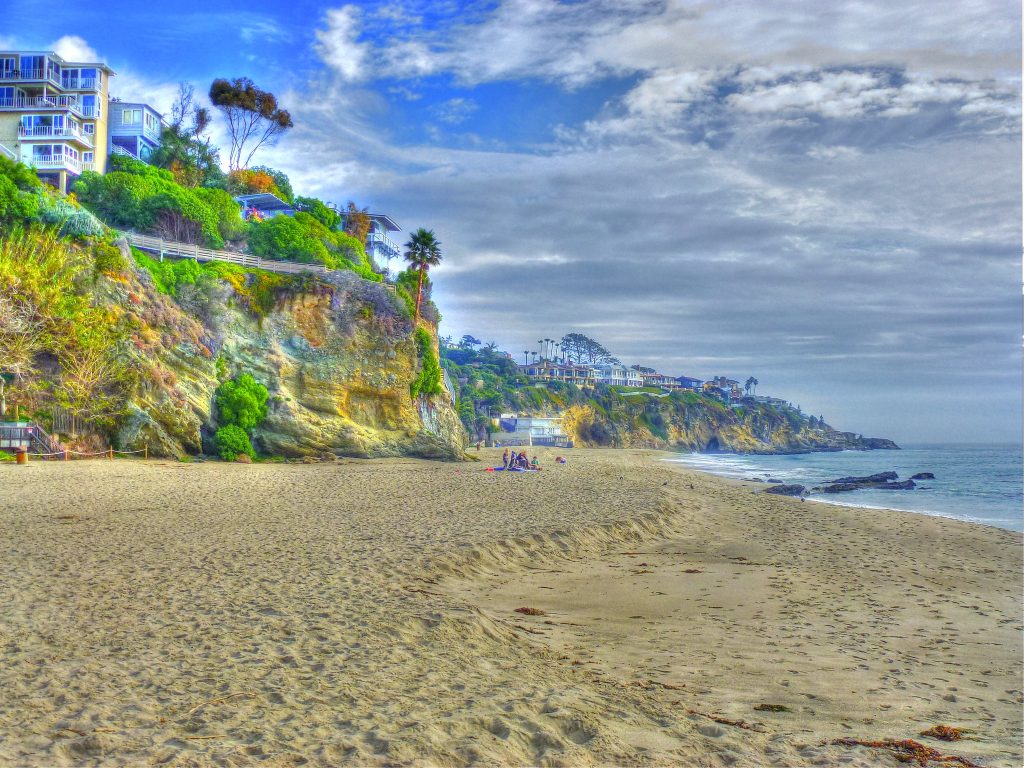 Sunset Beach
This beach is about twenty miles away from Santa Ana and is among the most expansive beaches in California. It is popular among the locals as it can get warmer than usual beaches in Orange County and is ideal for sunbathing. But when the weather is pleasant, people go there to experience an exquisite sunset and kiteboarding. And you know the best part about this? There is a park nearby that is lush green and beautifully adorned.
Editor's Pick: These Ventura Beaches Are Almost Too Good To Be True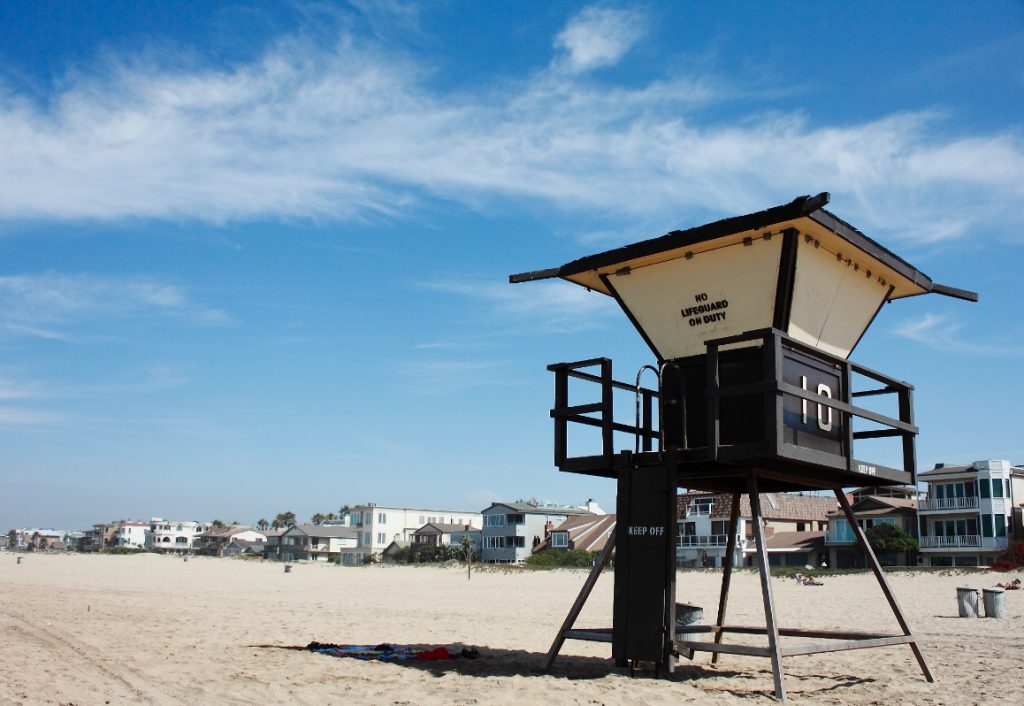 Crystal Cove State Park Beach
If you are looking for a perfect family beach to spend some quality time with your loved ones, then this is your place to go. Crystal Cove State Park Beach is one of the best beaches near Santa Ana and is popular among the locals as well as tourists because of its beauty and cleanliness. It provides gorgeous views of the ocean, and the sunset here is to die for. You can go hiking, snorkeling, or camping on this beach.
Venice Beach
Are you tired of the regular beach scenes? Do you want to go to a beach that is distinct from others? If so, then head to Venice Beach. It is known as Southern California's playground along the sea. The beach scenes here are entirely different. There are several restaurants and shopping centers nearby. Many activities are also done here, like swimming, beach volleyball, fishing, and surfing. But the most popular among all is the oceanfront boardwalk.
La Jolla Cove
La Jolla Cove is not a very mainstream location in Southern California. This is a place made for pictures with its ideal ocean covered with small cliffs. You can do your post-wedding or engagement shoot there. Apart from that, this little beach is also good for scuba diving and snorkeling. So, if your significant other is adventurous, take them here for a little date and then a stunning sunset shoot.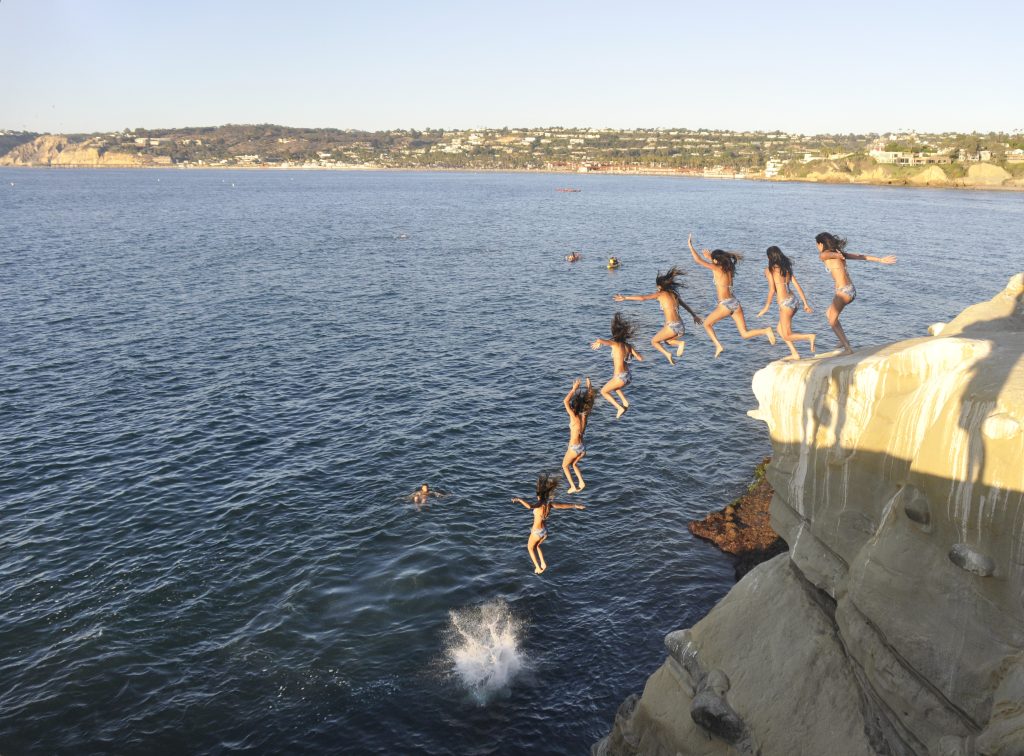 Baby Beach
Not every beach is right for toddlers or babies, so if you want your little one to enjoy a day at the beach, just take them to Baby Beach. This is perfect for kids as it has a separate water area for them that is not too shallow. Kid's restrooms are also available just near the beach. You can also do kayaking or paddle boarding, and don't worry if you don't get the supplies because there is a rental place a few steps from the beach.
Hermosa Beach
Hermosa Beach is a dream for people who love adventures. This beach is among the few best beaches near Santa Ana that has a plethora of different outdoor beach activities. You can go swimming, surfing, sunbathing, or playing volleyball or paddleball on the beach, and the activities do not just stop here. There is a paved boardwalk by the shore on which you can do jogging, blading, biking, or just strolling.
Beacon's Beach
Although many beaches in Southern California have surfing opportunities, this beach is the most popular one. The waves in Beacon's Beach are one of a kind and are made for surfing. So, if you want to spend a day just surfing along the waves and admiring nature, head to Beacon's Beach, and you won't be disappointed.
Santa Monica Beach
You have to visit Santa Monica Beach if you are in search of proper beach fun. This place is apt for those who never get tired and want more and more enjoyment. At this beach, you will enjoy amusement park rides, aquarium wonders, and festive food. There are a lot of positive things to do there, and you will be overwhelmed by all the fun activities.
Victoria Beach
Victoria Beach is a hidden gem in Orange County. This beach gives spectacular views of the ocean and great skimboarding opportunities. It would be best if you did not surf there as the waves are not ideal for it. Apart from that, the beach has soft sand, which calls sunbathers around the area. Overall this is a fantastic place if you want a silent gateway and some time to reflect on yourself.
Also Read: Soul-Capturing Beaches In Santa Barbara
Aliso Beach
Aliso Beach is one of the tidiest best beaches near Santa Ana. This beach has exquisite views with stunning blue water and clean sand. It is suitable for kids, too, as there are lifeguards around the coast, stopping the kids from going into the deeper waters and saving people. There is a unique fragrance of ocean water that you will love. This beach is also adequate for an engagement or wedding shoot.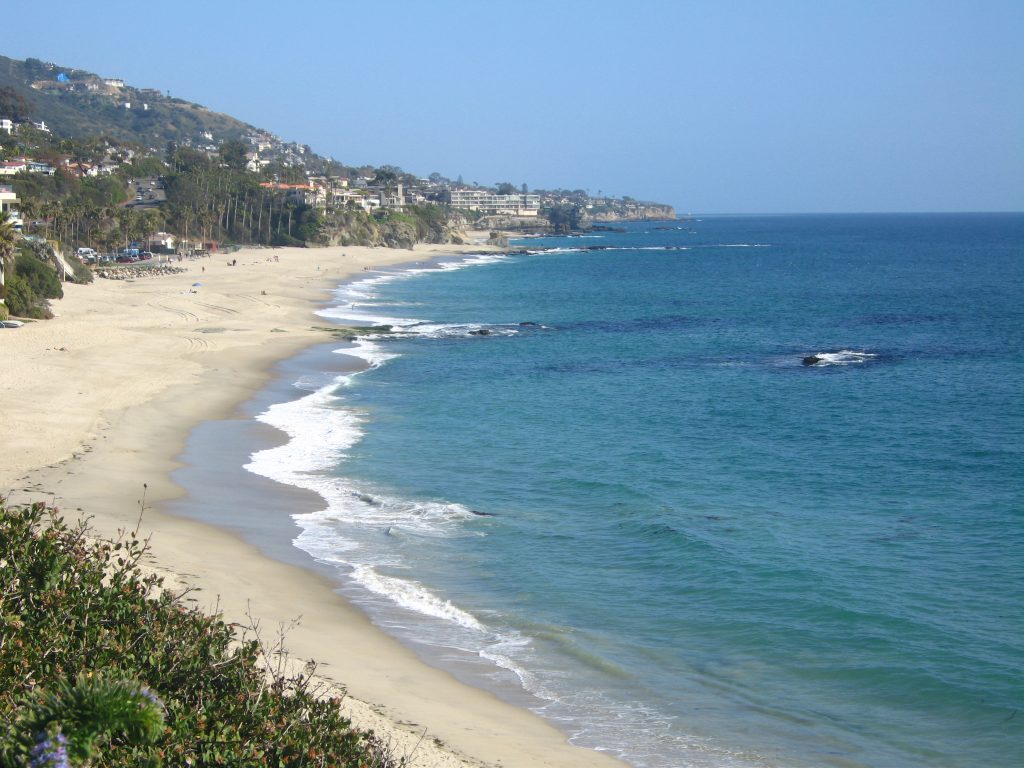 Shaw's Cove
If you want to go to a slightly diverse beach that is sandy and rocky at the same time, then go to Shaw's Cove. The water there is of a beautiful teal color; you will speculate shades of both blue and green in it. And the sand is soft, but some rocks are around the beach. You may also see some rock formations and sculptures. This beach is great for scuba diving and family photo shoots.
Chadbourne Beach
This is a stunning beach with many pebbles and rocks in the sea. Chadbourne Beach has cold water and is suitable for swimming, body surfing, and boating. Other activities that you can enjoy at this spot are sunbathing, kayaking, beach driving, canoeing, kitesurfing, jet skiing, boogie boarding, fishing, wildlife watching, and beachcombing. That's quite a lot of fun. So, what are you waiting for? Head to Chadbourne Beach.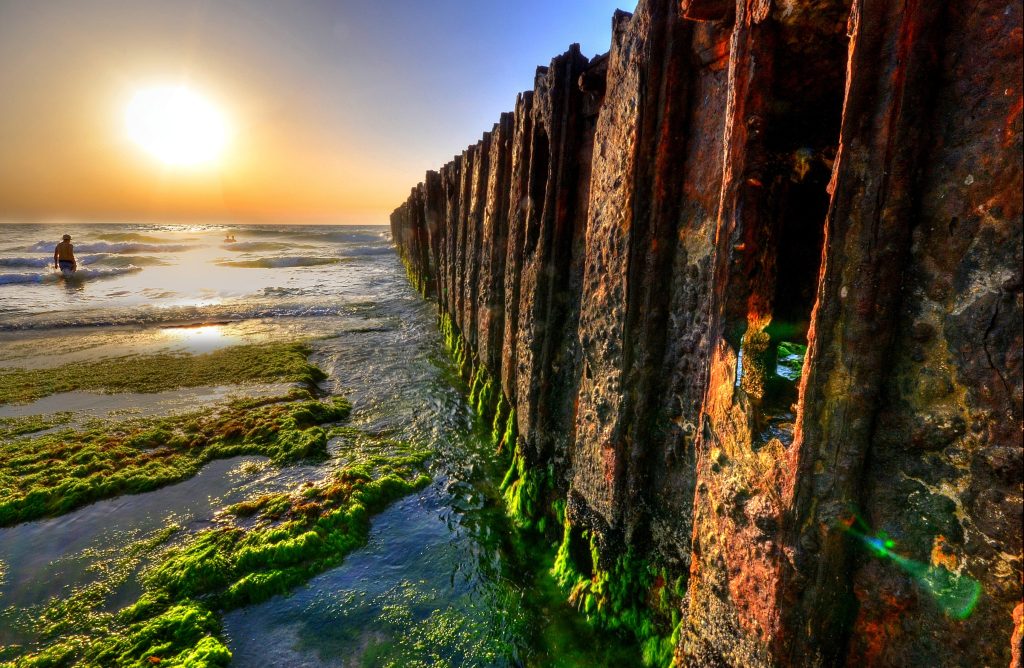 Doheny State Beach
This is among the most visited beach in the US and the best beaches near Santa Ana. Doheny State Beach is beautiful as well as ideal for picnics. There are a plethora of activities that you can do at the beach, which include volleyball, horseshoes, swimming, surfing, sunbathing, kayaking, and paddle boarding. The picnic site here has many tables and other facilities for families or groups of friends.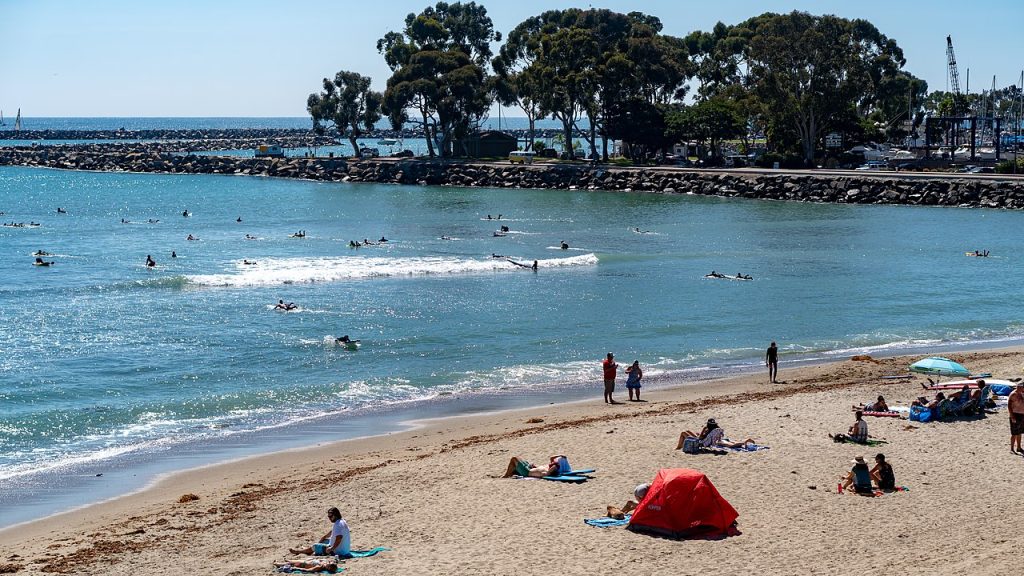 Balboa Beach
Want to have a day at the beach but inside the water, just swimming and letting all your worries fade in the water? Don't you worry, just go to Balboa Beach. This is located on a captivating island, and there are many things you can do at the beach. But the favorite thing here is swimming, You will find several people swimming on the beach, and there are also some swimming lessons going on.
Crescent Bay Beach
Crescent Bay Beach is a clear water beach in Southern California. You can call it a wildlife cove as you will always see dolphins, seals, stingrays, fish, crabs, or anemones. If not all of them, you might see one of them. This is a less crowded beach and has dramatic views of the ocean. You might find parking here a bit troubling, but once you park and get to the beach, it is all impressive.
Bolsa Chica State Beach
Bolsa Chica State Beach is a prominent state beach that attracts thousands of individuals every year. It is an ideal location for surfing, sunbathing, volleyball, and aquatic activities. You can also plan a family trip there or go with your significant other on a sunset date. There are also fire pits available for BBQ or bonfire, anything you wanna do, and that's what makes it among the best beaches near Santa Ana.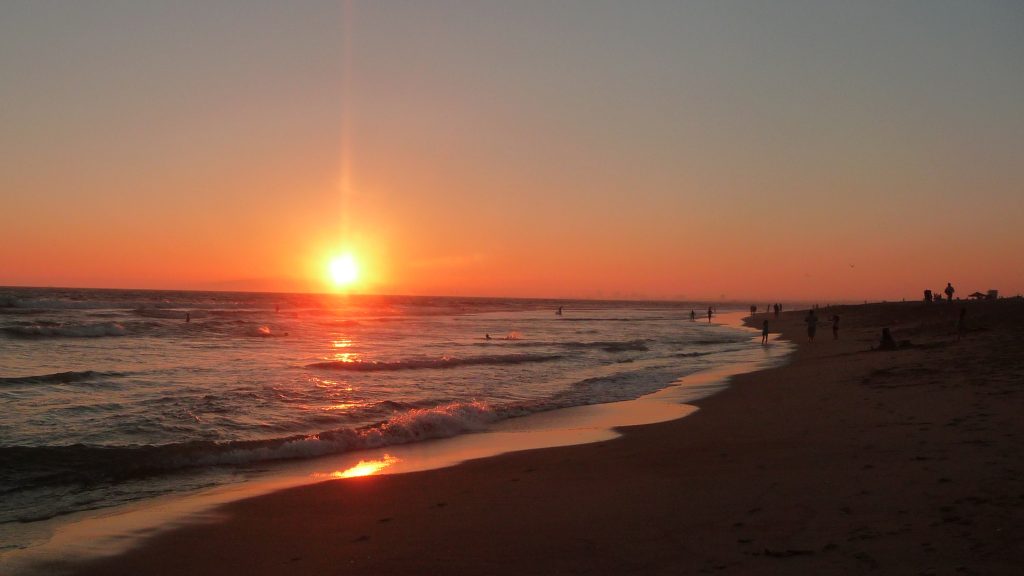 Capistrano Beach
If you are looking for a beach on which you can just sunbathe and spend most time in the sands, then you must go to Capistrano Beach. It is a stunning beach and offers gorgeous views of the ocean. You can lie down on the sand and admire God's creation. There are some activities that you can do on this beach which do not include swimming, but you can surf along its waves or do body boarding.
Cabrillo Beach
Some beaches are made for mere tranquility and fun simultaneously. Cabrillo Beach is one such beach. This place has clean and ravishing sand, with the ocean being clear and blue. You can take your kids there and play a game of volleyball there. Surfing and scuba diving are also popular activities on this beach. You can also swim in the waters but don't go too far as the water level deepens and it is dangerous for your life.
San Clemente Pier Beach
When comparing it to other beaches in Orange County, San Clemente Pier Beach is a smaller and more crowded one, but it is famous in the area because of its scenic views. There are several shops for different necessities. You can surf along the waves here but be aware of the bigger waves. Swimming and body boarding are among some activities on the beach.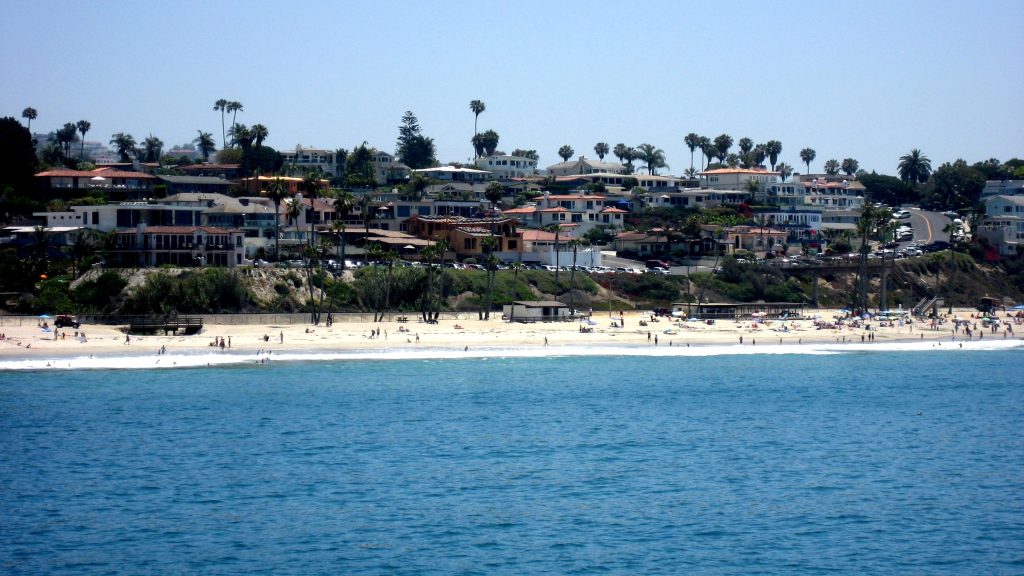 Pirate's Cove Beach
Pirate's Cove Beach is a little spot and is one of the best beaches near Santa Ana. You can go there and do a mini hike. It is loved by the tourists as there is shade in the form of caves; you can just go inside any of them and set up your little picnic. You will find many families there as it is a kids-friendly beach and also allows pets. Overall, this is a cute little spot to relax and watch a gorgeous sunset.
Dana Strand Beach
You may have heard about Dana Point; this beach is situated there. It has free parking and several stairs, so buckle up. You will enjoy a day with your family there, and plan a picnic or a date. The waves here are on an average level and welcome surfers, so if you want to take your surfing board with you and crash into the water. You can also swim in the sea for a more relaxing feel.
Table Rock Beach
This is a secluded place, and not many know about this beach in the area, but once you get there, you will be in love with the environment. The atmosphere is serene, and the water is so clear, gushing toward you. Although swimming in the water there can get risky as the waves are stronger than others, it is a wonderful place. You can also plan a wedding or engagement there. The vibe of this beach is right out of old movies, so if you want to experience some antique feels, go to Table Rock Beach.
Moro Beach
If you are in search of a beach that also shows you aquatic wildlife, then visit Moro Beach. This is the ideal spot to see marine wildlife. Apart from that, there are many other things that you can do on the beach. For someone who loves adventures, this is the beach made for them as it has mountain hiking available. You can also rent a kayak or canoe and paddle on the water.
Wrapping It Up
Our team of globetrotting specialists and subject-matter experts has thoroughly researched all the recommendations we make and also gathered all the necessary information regarding the best beaches near Santa Ana, CA. We hope that this article has helped you and that now you know which beach to go to when you are visiting Santa Ana. Comment below and let us know which beach mesmerized you the most and why. Also check out recommendations for beach beaches in Destin, Massachusetts, Cornwall, Louisiana, etc.