In the area along the California coast, between Carmel and Simeon, known as Big Sur, you can find a wide range of delicacies that are sure to please your taste buds. The area provides everything you need for a full culinary adventure, from classic American food to meals with Asian, European, and Latin American influences. Just like our team reviewed Korean restaurants in New York City and popular eateries in Del Mar, we now thought it would be a good idea to give Big Sur a go! The finest eateries in Big Sur are listed below.
The Best Restaurants in Big Sur
The following eateries of Big Sur provide fine dining experiences on par with those seen in major metropolitan areas.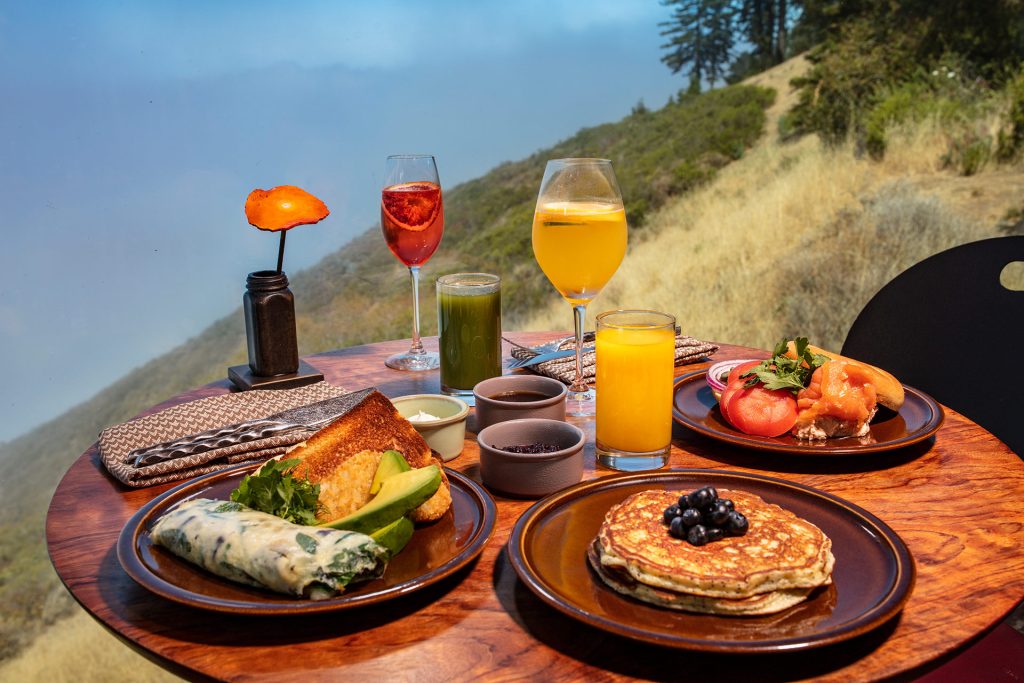 Dine while gazing at the surrounding scenery at Sierra Mar. This is the magic formula: breathtaking scenery, excellent modern cuisine, and a well-curated wine selection. It is one of the most romantic sites in California, which has floor-to-ceiling windows, a Cliffside setting, and a plush outdoor terrace. When you can pull yourself away from the breathtaking views, indulge in the restaurant's extensive wine list (more than 14,000 bottles) and refined tasting menus. The "prix fixe" meal does not fail to impress, and you can thank the beautiful on-site farms for many of the ingredients.
Daily, the restaurant has a four-course "prix fixe" dinner menu for $145 per person, and at lunchtime, guests can enjoy a family-style meal for $75 per person.
The dishes that Chef John Cox prepares, use fresh, regional ingredients like shellfish, cheeses, and vegetables, as well as opulent extras like caviar and truffle. The North Dry Aged Duck in brown butter with excellent potato mousseline is a dish that should not be missed. The Chai Poached Pear, with its savory chocolate bourbon ice cream and toasted spice cake, is a delicious dessert option.
It is a lifetime experience to eat at this delicacy of Big Sur. Envision yourself dining on the terrace while taking in the stunning view of the Pacific Ocean. Indulge your sense of sight with a meal inside by looking out the floor-to-ceiling windows that overlook the river. The restaurant's oak flooring and ceilings in the subdued lighting create a warm and inviting atmosphere.
Nepenthe seems to have it all: a breathtaking vista, a hearty meal, a casual setting, and attentive staff. Both the dress code and the atmosphere of Nepenthe are casual, and the noise level is about par for the course at peak times. Outdoor seating is available, and there is a full bar inside as well. The eatery's decor is spotless, roomy, and bright. American dishes like the ambrosia burger, butternut squash soup, walnut cake, steak, chicken, pizza, and salads can all be found on Nepenthe's menu.
The Ambrosia burger is a must-to-order at Nepenthe, although the restaurant has a lot to offer such as extensive wine selection and Nepenthe steak and pan-seared diving scallops. Just try the restaurant's renowned Ambrosia sauce on the restaurant's famous beef. You may put the cherry on top of your dinner with the perfectly made French bread that was supplied as a side dish.
The staff is helpful, polite, and quick to take and deliver orders. Although the aromas and appearance of the food at Nepenthe are more local than those at the other restaurants on our list, the food is just as fresh and has that same addictive quality that makes you want to lick your fingers. The price of a meal, whether lunch or supper, is $31 to $50 making it one of the best mid-range restaurants in Big Sur.
You will not find a more relaxing atmosphere anywhere else in Big Sur than at this restaurant. Having lunch in Big Sur's open air, under a beautiful sky and with stunning hills on the horizon, is one of the nicest ways to spend the day. Warm yourself by the fireplace and take in the scenery as you do so.
Suggested Reading: The Best Restaurants in Provincetown For Families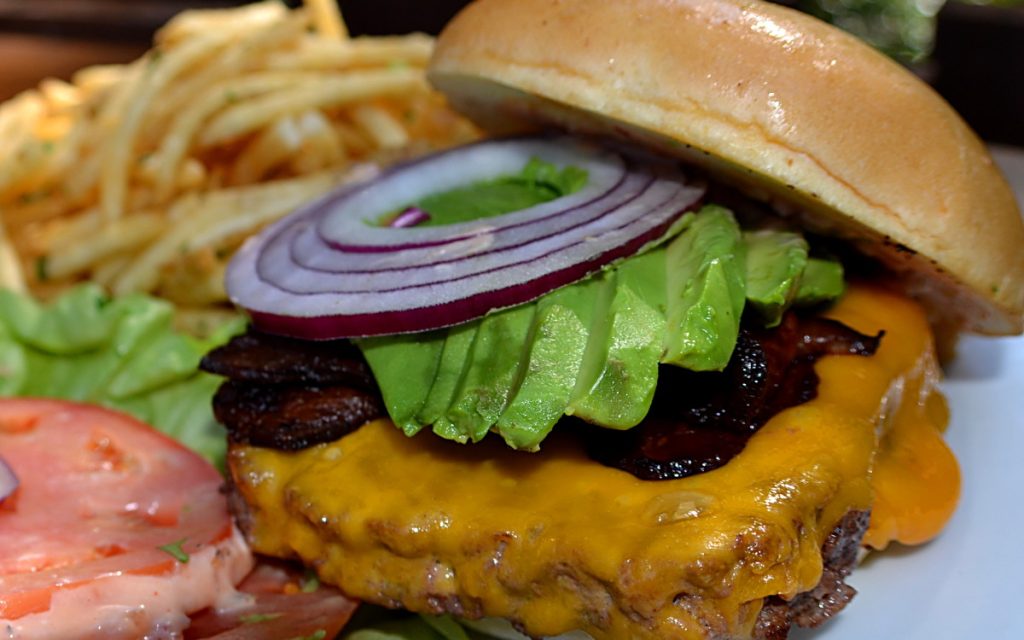 Big Sur Roadhouse, a surprisingly design-driven restaurant inside the Glen Oaks Motor Lodge, delivers refined and beautifully displayed meats and seafood made using conventional methods. Moreover, the food here is served with flavors and accompaniments influenced by cuisines from across the world. Thanks to the "homegrown modernity" of San Francisco designer Steve Justrich, the Roadhouse provides an environment that is both distinctive and appropriate for a restaurant in Big Sur. Price ranges from $12 to $25 for a typical meal making it one of the cheapest restaurants in Big Sur.
The Roadhouse Burger is the greatest beef dish in all of Big Sur; a savory beef patty on a soft bun, elevated by the tang of Thousand Island dressing. When you include the tomato, lettuce, and onion, you have a flavorful masterpiece. If you would like to sample more of the chef's creations, check out the "Small Bites" menu. Breakfast, lunch, and supper are all equally tasty, but drinks and small plates on the outside terrace with its plush seats and central fireplace are a particular treat.
As one of the best restaurants in Big Sur, California, you can expect a meal like no other here. Enjoy your meals at Big Sur's most original and well-suited restaurant. In line with the spirit of Big Sur, the menu changes with the seasons and features organic items from nearby farms. We can guarantee that your eyes will feast on modern furniture and cutting-edge abstract paintings.
Visiting Deetjen's Big Sur Inn Restaurant is like stepping into a classic love tale. The waters of the canyon's cascades flow into the brook below. Meals are served in a dining room that looks and feels like a snug time capsule, and although the setting is nice, it may not be as memorable as the home-cooked Benedicts, enormous pancakes, and unique recipe coffee. The romantic, rustic atmosphere and delicious classic American food have made it one of the best restaurants in Big Sur. Prices of meals are also quite reasonable. Let's discover it even more!
Eggs Benedict is a must-try at this restaurant. Every mouthful of the Eggs Benedict will feel like velvet in your mouth because of its silky texture. The main course is enhanced by the addition of the Hollandaise sauce, which gives it a rich, buttery flavor.
Another reason which makes it one of Big Sur's top-rated eateries is the wonderful food. Experience the delicious aromas and tastes of homemade foods including pancakes and scrambled eggs. Indulge in a culinary experience of epic proportions.
Delight in your lunch either al fresco, surrounded by nature, or inside, enjoying vintage artwork while warming up next to a stone fireplace. If you are looking for a cozy, family-style atmosphere for your meal in Big Sur, look no further.
The wood-fired cuisine at Big Sur Bakery and Restaurant is what sets it apart from other restaurants. Big Sur Bakery is open for every meal of the day, from breakfast to supper. Big Sur Bakery is not just the best bakery in the region, but also a gourmet restaurant on par with the best in Brooklyn or San Francisco. It is located in a modest ranch home that is partially covered by the region's iconic huge trees and offers astonishingly fresh, vegetable-driven items. The restaurant's sustainable ethos and its natural setting inspired award-winning designer Steve Justrich to furnish it with bamboo flooring and salvaged redwood furnishings.
Delectable pastries made and displayed with artistic flair have made this rustic café popular among residents and visitors alike. Prices for meals range from $12 to $40.
The restaurant serves scrambled eggs on wood-fired sourdough toast in the morning, a variety of hearty meat or fish sandwiches for lunch, and tasteful pizzas baked in a wood-burning oven, such as those topped with eggplant, goat cheese, and green olive tapenade. Try one of those Almond Croissants — the sweet filling is sure to satiate your hunger. Even without the filling, a plain croissant is delicious because of the wonderful combination of flour, sugar, butter, and eggs.
Go there if you are in the mood for some pastries and desserts in a relaxed setting. Sit back, relax, and take in the breathtaking vista of the hills while savoring a freshly baked muffin and a steaming cup of coffee. Even if the weather outside is less than ideal, you can retreat inside to enjoy the lodge's warm and welcoming atmosphere. Big Sur Bakery is fantastic because it serves both light bites, like its buttermilk biscuits and hearty, multi-course meals. A native of Louisiana, Chef Matt Glazer adds a Cajun flavor to his standard Californian fare.
We are quite sure that you will love visiting this restaurant!
Related: Eateries In Navy Pier
With a view of the Pacific Ocean, this restaurant is known for its high-quality American cuisine made with fresh, local ingredients. Dishes like grilled swordfish with smoky bacon, Santa Barbara prawns with rosemary, and garganelli pasta with wild mushrooms are served, all of which seem to go in with the ambiance.
Once you visit, you see why the restaurant's terrace is the perfect location for so many of Big Sur Food and Wine's events. The natural wood walls and furniture create a rustic elegance that is as impressive as the food. The expansive ocean-view terrace and windows gaze out over Big Sur, with mountains, a forest, and animals to one side and the boundless ocean and rough coast to the other. There is a $20-$50 price range implied by the average meal here.
Recommended is the Fogline Farm chicken, which is so soft it seems to melt in your mouth. The preserved lemon adds a tart, citrus flavor that will satisfy any craving. The Sur House sommelier and local winemakers have painstakingly curated a comprehensive variety of Central Coast wines. A customized bar menu is available in addition to hand-made drinks and a well-selected beer list.
The Big Sur House offers a breathtaking panorama of the Pacific Ocean and the surrounding mountains. You can enjoy the view from the comfort of the restaurant thanks to the enormous windows that line the inside. The atmosphere is classy and the service and menu are awesome. Reserve a seat at the table in the restaurant's stunning wine cellar for an unforgettable meal.
There is a wonderful balance between traditional techniques and innovative tastes in the food served here, which has its culinary roots on the Central Coast of California.
The inhabitants of the South Coast flock to Big Sur Taphouse because of the reasonable prices, indoor and outdoor seating, and plenty of discount deals available every day of the week (including Mardi Gras Monday, Taco Tuesday, Burger Wednesday, Fishy Friday, and Weekend Brunch). To sweeten the bargain, there is a fantastic selection of craft beers on tap and a convenient deli/general shop just next door. Thanks to the stunning furnishings and pleasant ambiance, guests may relax here as well.
Their signature dish is known as the Big Sur and Beyond Burger. The succulent beef patty, with its soft texture and tasty gravy, is not going to disappoint you. When you add those grilled onions, ketchup, mustard, and pickles, you have the pinnacle of culinary delight. The average cost of a single lunch or dinner ranges from $10 to $25.
This is a must-visit restaurant while you are in Big Sur. It is highly recommended for those who like eating in a lively setting with plenty of vibes and music. A wooden bar, walls, and ceiling give this establishment the sense of a saloon from the Old West. As a bonus, the restaurant's generous serving sizes make it a great place to host large groups for meals. It offers a large quantity of food even to sustain and satisfy an army. Therefore, we chose it among our list of top restaurants in Big Sur.
Things to Consider Before Choosing a Restaurant in Big Sur
While searching for the best restaurant in Big Sur, there are a few factors that you should keep in mind.
Food — When you decide to dine out in Big Sur, it goes without saying that the first thing you want to do is eat properly. Since Big Sur has a rugged landscape and people walk around to explore the area, sufficient meals are important. Both the quality of the ingredients used in the cooking and the categorization of those ingredients are essential aspects. The restaurant should be offering a unique meal, one that is beyond the scope of what you are capable of preparing at home. When searching for a new place to eat, one of the most essential criteria to look for is a restaurant that offers a menu that is both extensive and diverse, with cuisines from across the world as well as original creations.
Comfortable Environment — If you want to have a relaxing evening, you should take a few moments to check that everything in the restaurant, from the furniture to the lighting, as well as the temperature, the music, and the design, is prepared for your pleasure before you sit down. When you are dining away from home, it is the attention to the tiniest of details that may make or break the experience for you.
Service — The taste of the food is greatly enhanced when it is presented properly. One should keep in mind that the job of Kitchen staff is as crucial as the job of waiters at the front. For a restaurant's staff to be considered qualified, applicants must demonstrate the ability to maintain a state of utmost attentiveness at all times while being unobtrusive, have short conversations with customers, and serve tables with grace and warmth.
Price — A good balance between the pricing and the quality of the food is equally important. It is not a matter of cutting corners, but rather of paying a reasonable price for the food and services that they provide for you. At this point, you also need to place importance on the quantity, since a restaurant that serves delicious cuisine in large quantities is a far better option than one that serves smaller portions of the same food.
How Do We Pick Our Recommendations?
We selected the top restaurants in Big Sur after experiencing them ourselves as well as consulting the opinions of locals who dine out there regularly. We also took into consideration the atmosphere of the restaurants and chose the ones that had plenty of open space and a buzzing atmosphere. To ensure that there is something for every member of the family to do, we chose eateries that had lively settings and distinctive decor. In the end, we examined each of the restaurants' menus and selected the restaurants that provide a variety of exceptional and one-of-a-kind culinary offerings. Every restaurant that made it into our list of suggestions is a wonderful place to spend time with your family, and you can have reasonably priced and delectable meals for the entire family there.
Final word
We have compiled a brief list of the top restaurants in Big Sur in the hope that it will assist you in narrowing down your choices and finding the ideal location at which to dine. Pay a visit to Big Sur to take in the stunning scenery and rich cultural heritage of the area, as well as to dine at some of the region's finest restaurants. We also recommend that you take a look at the top things to do on your day trips from San Francisco.
Restaurants in Big Sur - FAQs
Which is the most reasonably priced restaurant in Big Sur?
Deetjen's Big Sur Inn Restaurant, Big Sur Roadhouse, and Big Sur Bakery are the most reasonably priced restaurants in Big Sur.
Which is the most romantic restaurant for a couple in Big Sur?
Sierra Mar is the most romantic restaurant as it has the most aesthetic scenic view as well as an ambiance perfect for a couple.
Which restaurant has the most relaxing atmosphere in Big Sur?
Nepenthe restaurant has the most relaxing atmosphere as there is less noise and more casual seating.
Which restaurant in Big Sur has the best wine collection?
The Sur House and Sierra Mar have the best and most diverse wine collections with over 14,000 bottles.